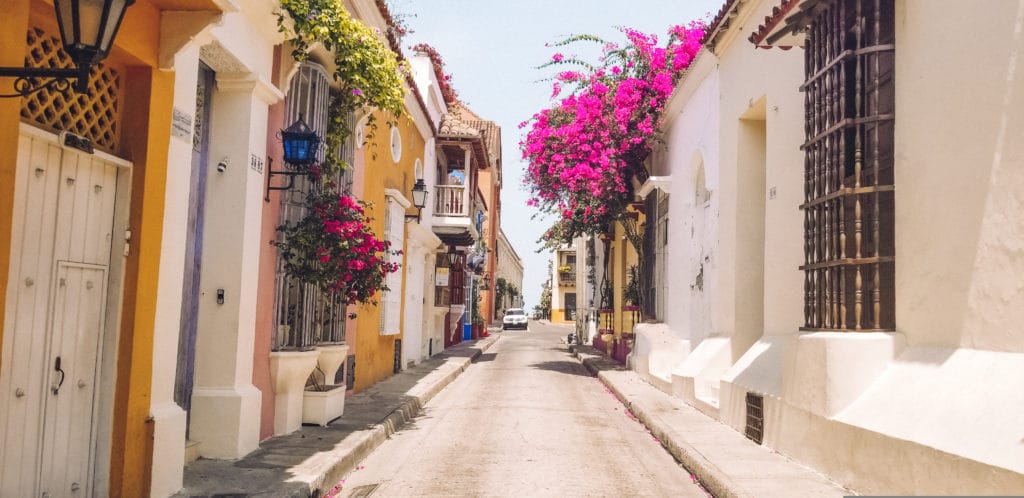 If you're looking for the best things to do with one day in Cartagena, this guide is for you.
Cartagena is one of the most vibrant and exciting destinaitons in South America right now and its on just about everybody's bucket list.
If you've been on the fence thinking about booking a visit, now's the time.
With great weather, beautiful beaches, and a historic city center, you'll have plenty to keep you busy during your visit.
I put this post together to give you just a glimpse of all the fun things you can do with one day in Cartagena. So let's dive in, shall we?
Your Ultimate Guide to One Day in Cartagena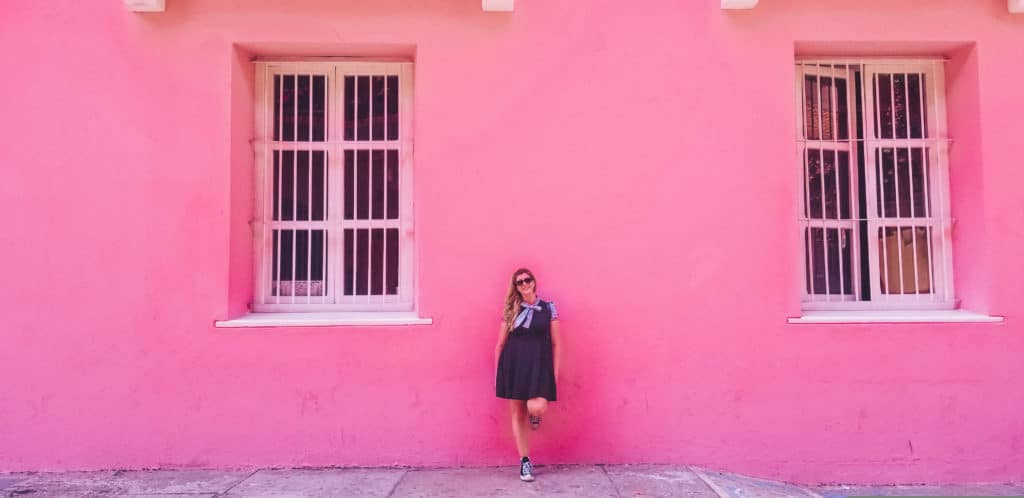 This ultimate guide to one day in Cartagena will take you around to the city's top tourist destinations. I encourage you to also add in activities and stops to make this trip your own.
If you love art, hit up the musuems. If you love to dance, hit up the clubs. Whatever you love to do, you can find it Cartagena.
Walk around the walled city
Cartagena is a vibrant walkable city, perfect for exploring on foot.
Grab your best camera and some comfortable shoes and start exploring. You can see the majority of the walled city (historic city center) in a few hours with stops at any places you find interesting.
The Colonial architecture within the walled city is beautiful and well-preserved, featuring lots of churches, plazas and mansions.
There are walking tours of the old town available (book online or with your hotel) and are a good idea if you'd like to learn about the history of the buildings and Cartagena itself.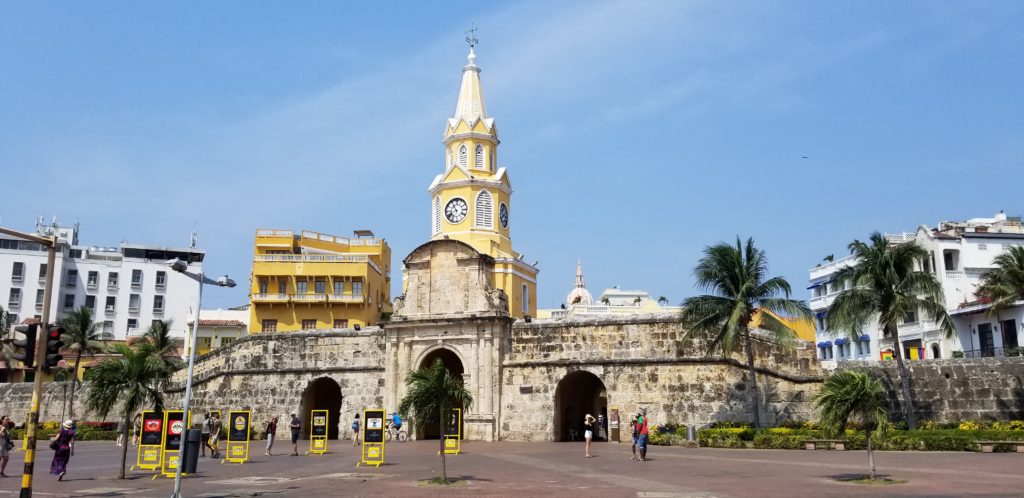 Cartagena Clock Tower
The Cartagena clock tower was built in 1601 to connect the Getsemani neighborhood to the city center via a drawbridge.
The opening below the clock tower now serves as the primary entrance to the historic city. 
The structure previously held a chapel and weapons room. In the early 1800s it was rebuilt to include the clock tower and pendulum.
It now stands as one of the most iconic structures in the city. If you walk across the street from the tower you can get nice pictures of the entire structure.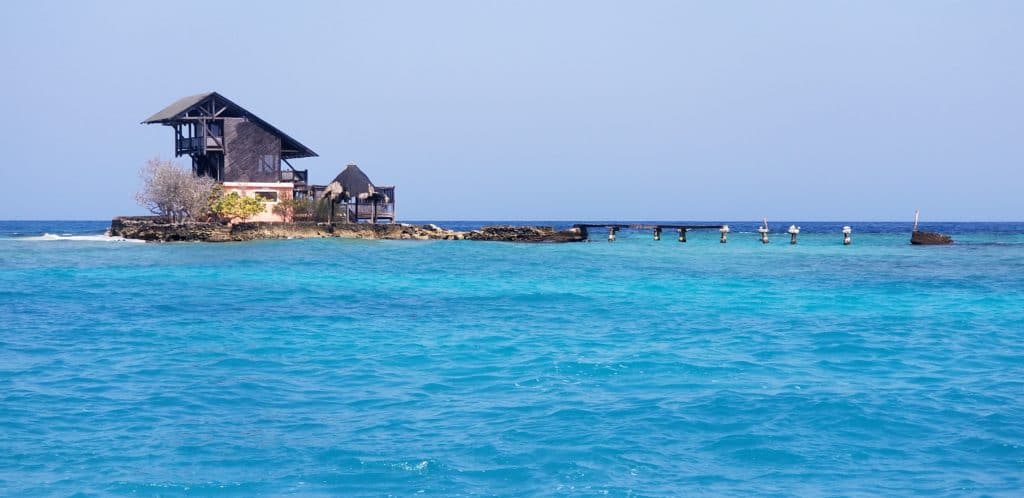 Explore the Rosario Islands by boat
The Rosario Islands are a beautiful chain of 36 islands located off the coast of Cartagena.
You can reach the islands by boat in about one hour.
Once there you'll find long white sandy beaches surrounded by bright blue waters.
Some of the islands are rocky and not for swimming, but the boat ride out to the islands is just stunning.
The image above was taken on the way to the islands and is not edited. The water really looks like that. 
There are several islands where boats can drop you off to enjoy the beaches. You can find beer, cocktails and snacks at all of them.
On some of the islands they even serve fresh oysters right from the water on kayaks, complete with lime and hot sauce. 
The ride to and from the Rosario Islands from Cartagena will take about one hour each way.
If you have a small group you can arrange for a private boat for the whole day. This will run about $80 (US) per person. 
I recommend asking the concierge at your hotel to help you make these arrangements when you arrive in Cartagena. 
You should also know that the boat ride out to the Rosario Islands in the morning is smooth.
However, the ride back in the afternoon will be something entirely different.
The water gets rough and the waves get big, so be prepared to hold on tight, it's quite the adventure. 
Just make sure you purchase that travel insurance policy you were looking at. I'm joking, I'm joking. You'll be fine.
If you'd like to spend a bit more time out in the water and don't mind a longer boat ride, consider a visit out to Casa En El Agua, or House on Water.
Casa En El Agua is a hostel set right in the middle of the beautiful Caribbean. It's a unique experience and a great way to add some adventure to your trip to Colombia.
If you're looking for even more adventure, consider making the trip out to San Andres Island.
The flight from Cartagena is about an hour and 25 minutes, but it's a cheap flight and you'll find lots of fun things to do on San Andres Island.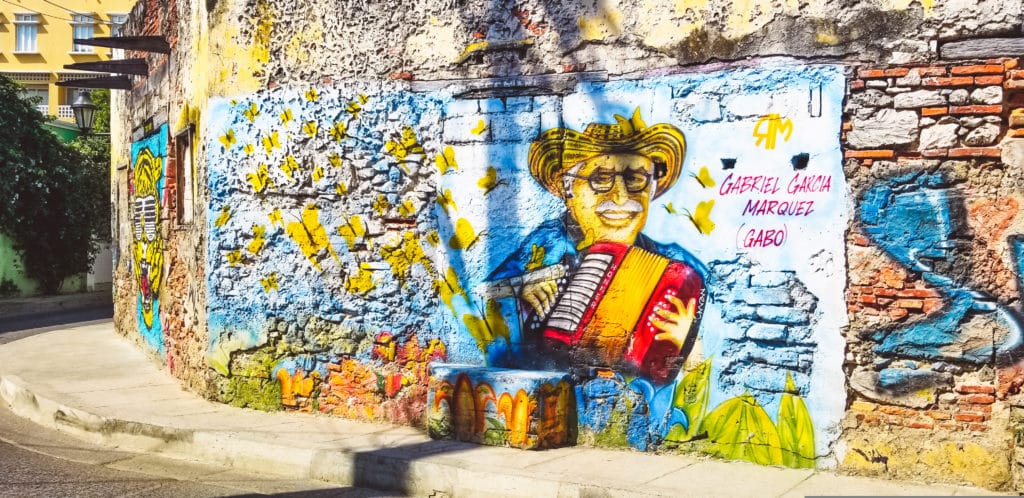 Getsemani Street Art
A one day in Cartagena itinerary would not be complete without suggesting a visit to Getsemani.
The Getsemani neighborhood is covered in elaborate street art with gigantic murals around every corner.
It's the perfect place to take yourself on a photo walk and get to know the city from a different perspective.
Getsemani was formerly a rough neighborhood riddled with crime, drugs, and prostitution.
It has since recovered and transitioned into a working-class neighborhood home to local families and young artists. 
You can walk through the neighborhood in about an hour or so and view all the various murals, but I recommend slowing down and taking your time to get to know the area.
Getsemani is home to some great coffee shops, restaurants, and cocktail bars.
Walk around the area and take a chance just stepping into a place that looks interesting. Order a drink or some food and have a good time.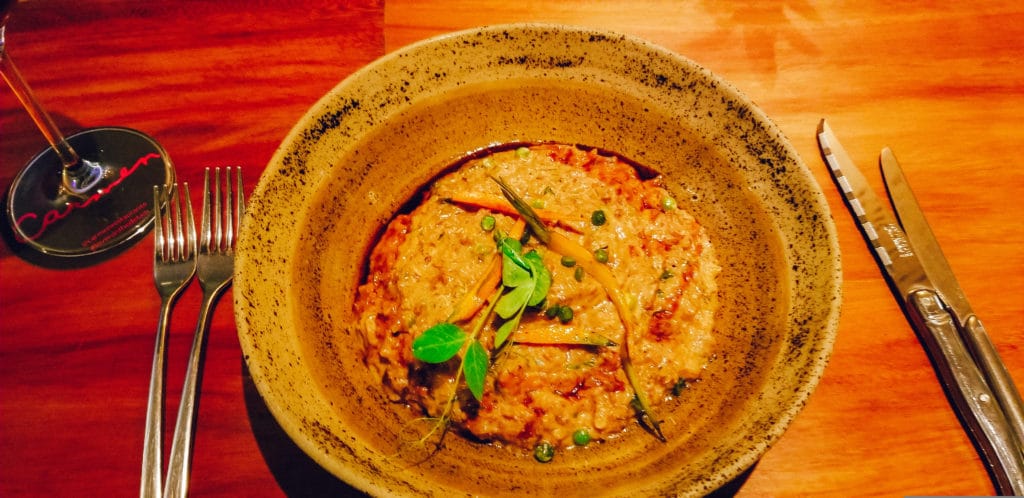 Cartagena Restaurants
One of the top things to do with one day in Cartagena is to enjoy the food. Colombian cuisine is fresh, flavorful, and inspired by the diversity of the country.
In Cartagena especially, seafood is a popular choice. You'll find some of the freshest fish at the restaurants here, so take advantage of the city's location on the Caribbean and try some of the local dishes.
If you're not a seafood fan, not to worry. Cartagena has plenty of delicious dishes prepared with high-quality meats, fresh vegetables, and plenty of savory spices.
If you're looking for some lunch or dinner ideas, give any of these places in the old city a try:
If you're not in the mood for a sit-down restaurant, hit up one of the many street vendors selling everything from fresh fish to traditional Colombian arepas. 
Even if you're short on time during your one day in Cartagena, don't skip the food. It's worth the time out of your day to try some local dishes.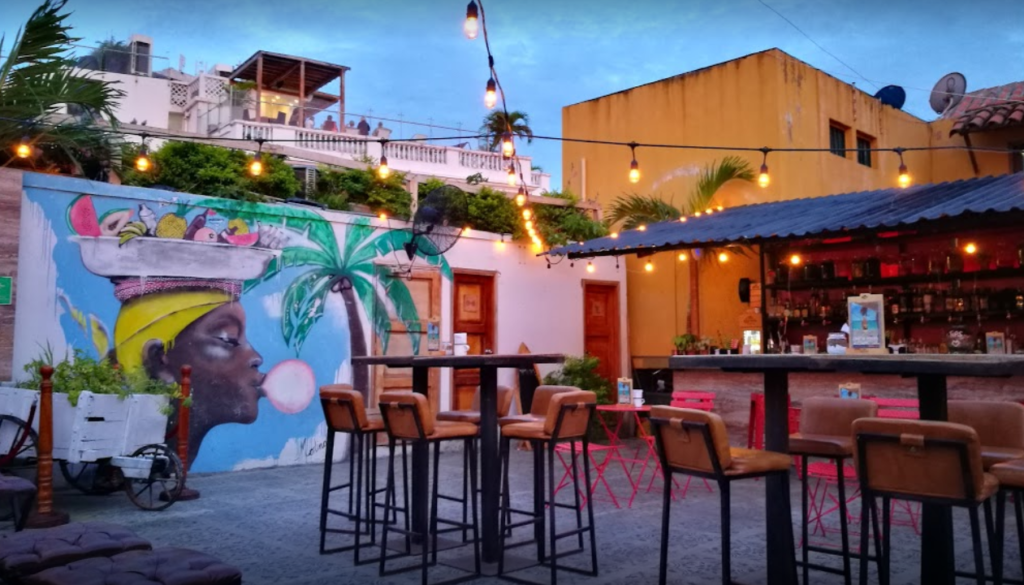 Cartagena Nightlife
There are plenty of nightlife options to end your one day in Cartagena.
If you're like me and prefer a nice sit-down bar with fantastic drinks, check out some of the places I've listed here.
You won't be disappointed with any of these. In fact, I suggest you visit them all.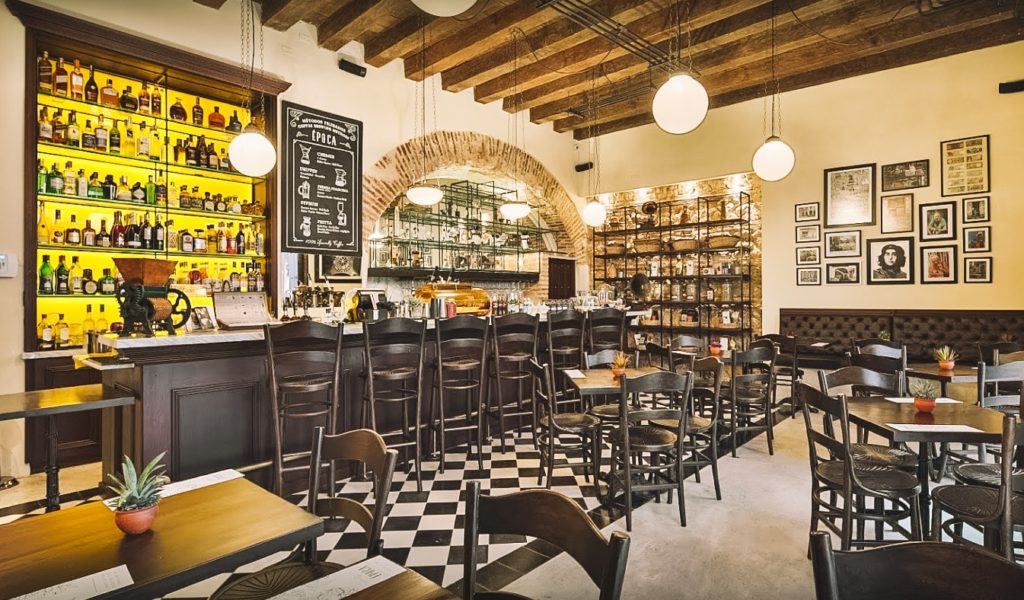 Cartagena Coffee Shops
You must start your one day in Cartagena off with a hot cup of coffee.
Colombia is known for producing some of the best coffee on the planet. So with that, be sure to spend some time during your visit trying coffee at the various cafes around the city.
Many of the city's coffee shops experiment with different roasting techniques and recipes for special drinks.
You'll be able to have a completely different coffee experience at each cafe you visit. Here's a list of some of the most popular cafes in Cartagena to get you started: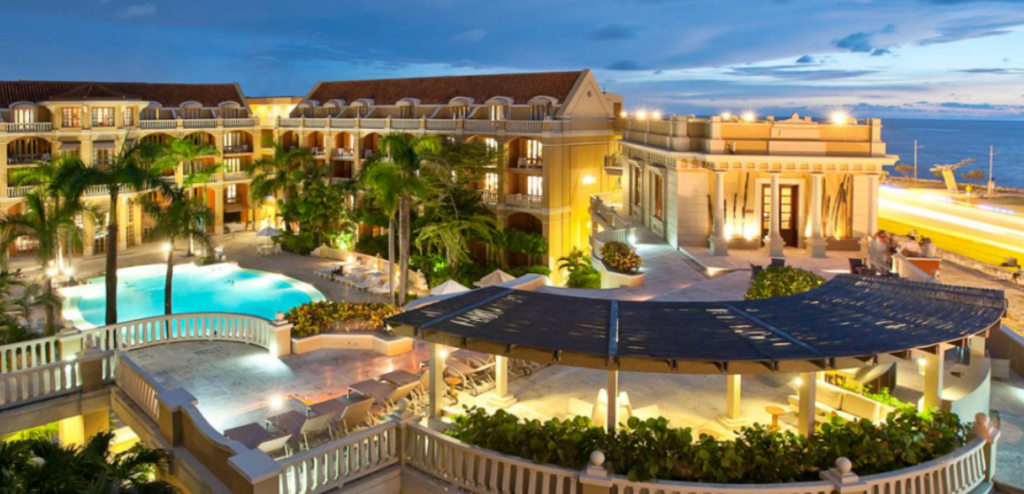 Cartagena Hotels
Even with just one day in Cartagena, you're going to need a place to sleep.
There are several neighborhoods in Cartagena where you can choose to stay.
For first time visitors, I suggest staying inside the walled city. This area is touristy, but it's also beautiful and will keep you in close proximity to fantastic restaurants and good spots for cocktails.
Here are some great hotels inside Cartagena's walled city:
I hope you've found this Ultimate Guide to One Day in Cartagena useful in planning a trip of your own. 
If you're looking for another fun beach town to visit outside of Colombia, consider a visit to Costa Rica's Puerto Viejo for beautiful relaxing beaches and fantastic food. 
Book Your Trip
Find the best flight deals by using Google Flights, then book direct with the airline. This is the search engine I use to compare flights and prices before booking my own trips.

BOOK YOUR ACCOMODATION
I recommend searching for hotels through Booking.com to compare hotels on amenities, location, and price. If you are a member of a hotel's rewards program, always book direct with the hotel. If you are not loyal to a specific hotel brand, using Booking.com for the best price.

TRAVEL INSURANCE
Travel insurance is more important than ever. For just a few dollars a day you can protect yourself and your trip. I personally use World Nomads, but whomever you choose, don't skip out on travel insurance. It can literally save you thousands of dollars.


Want to save it? Pin it.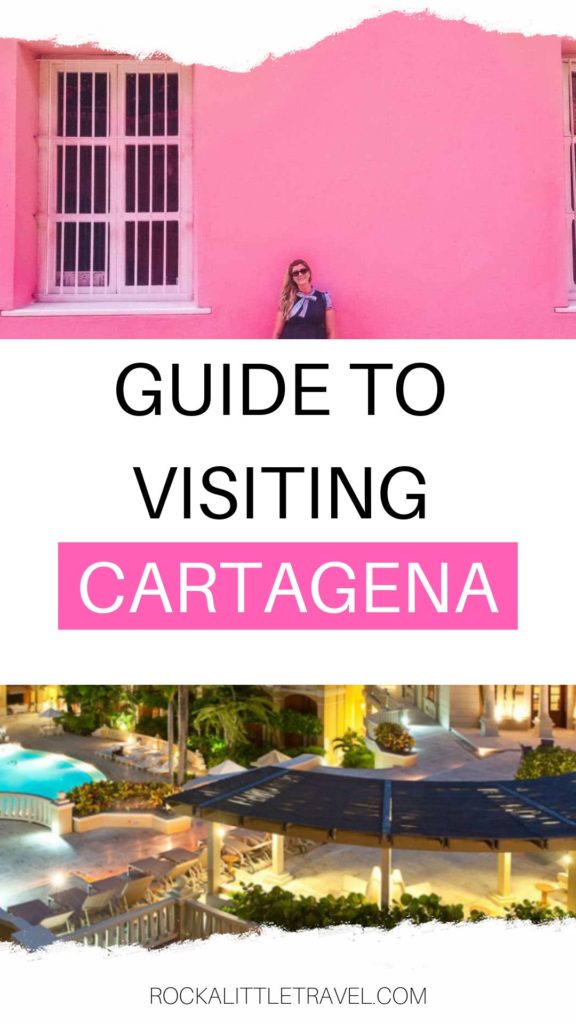 Related Posts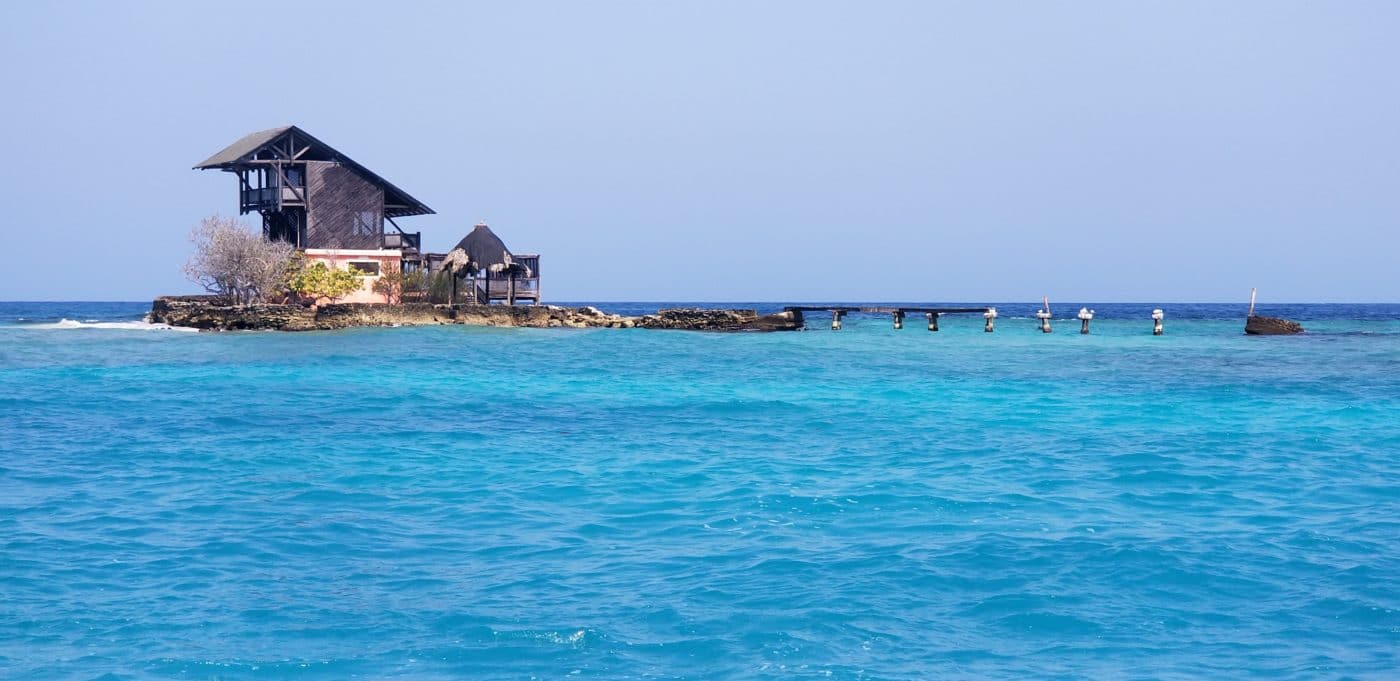 Colombia was one of the most exciting and unique destinations I've visited in a while. I had an incredible time and learned a ton while …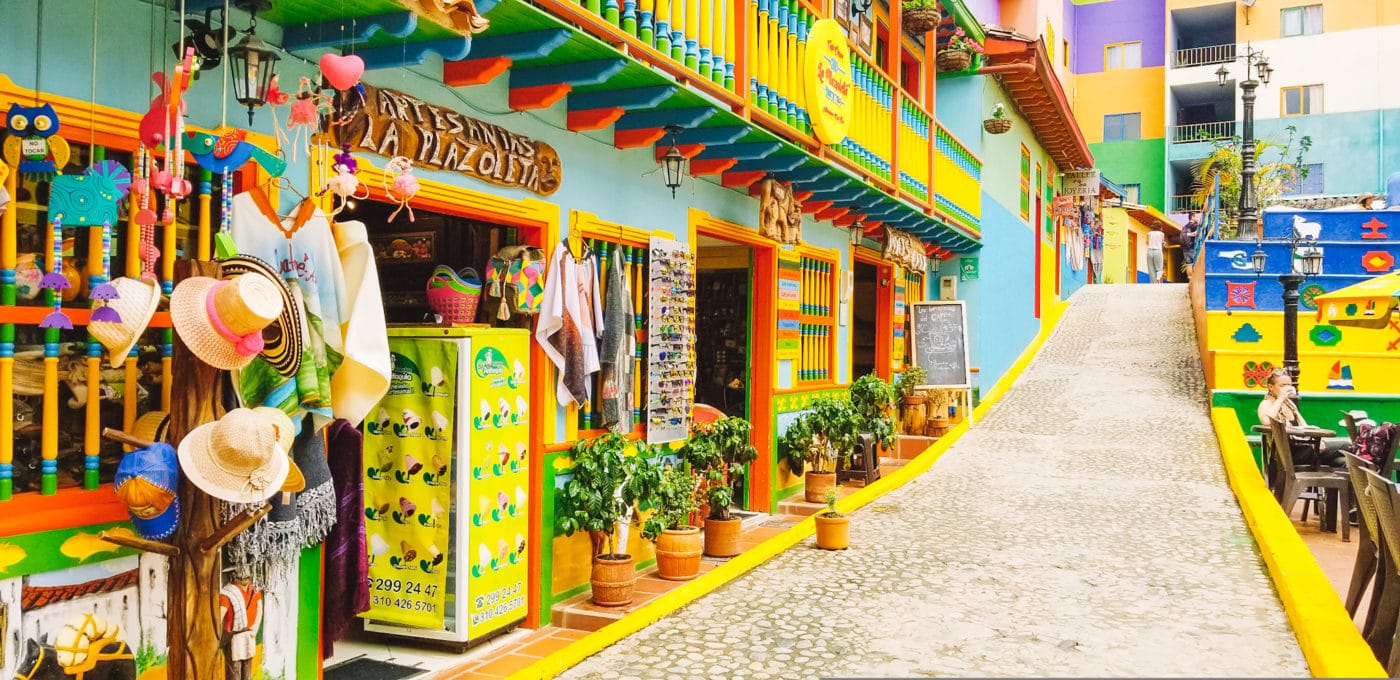 If you're looking for some unique and fun things to do in Guatape, you're in the right place. Guatapé is one of the most vibrant …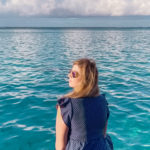 Eden Fite
Part-time Traveler | Dog Lover | Avoider of Crowds
I help busy people find creative ways to travel more.