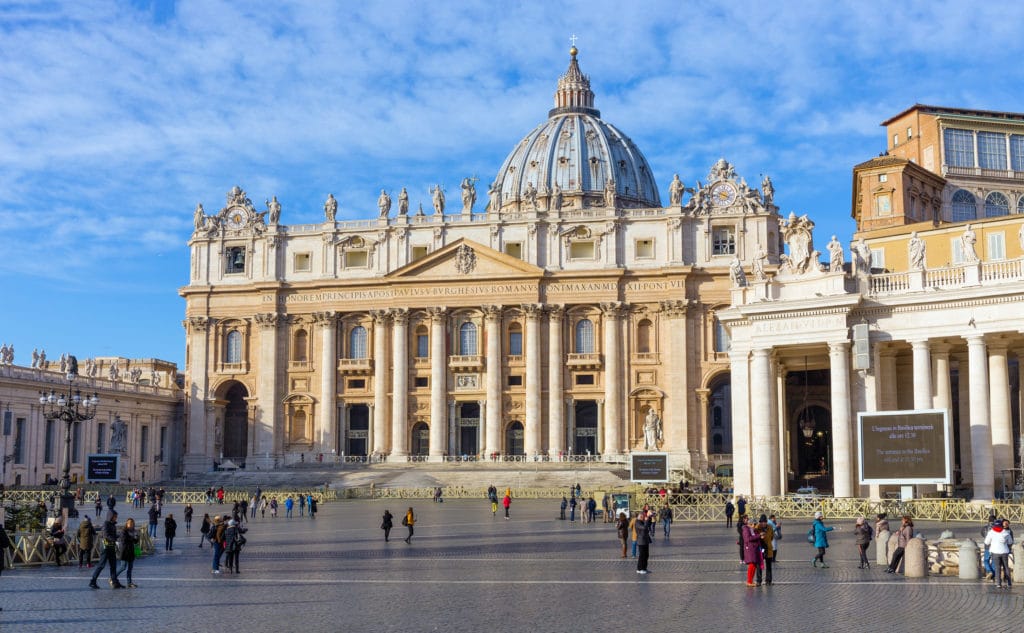 Vatican City is a must-see for all first-time visitors to Rome for many reasons.
First, it's home to some of the most famous Renaissance sculptures and paintings in the world, not to mention the Sistine Chapel. 
Second, it's the location of the head government of the Catholic church and the primary residence of the Pope, making it a religious destination for many Catholics the world over. 
If that's not enough, it even holds the record as the smallest country in the world at just 109 acres.
With over 5 million visitors annually, you'll need to plan ahead to make sure you have an enjoyable time at the Vatican. 
Here are my Top 9 Visiting the Vatican Tips to make sure you have an incredible, stress-free time. 
Top 9 Visiting the Vatican Tips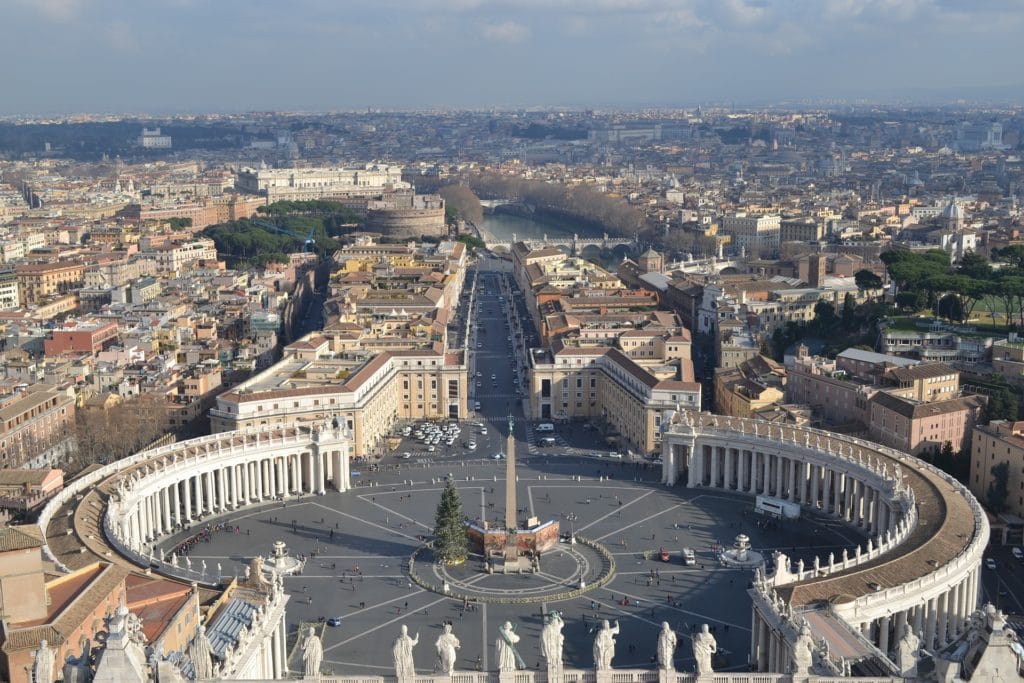 Where is Vatican City
Vatican City is located within the city limits of Rome. It is found along the northeast side of the Tiber River about 2.5 miles from the city's historic center and the Colosseum.
To get to the Vatican I recommend taking an Uber or public transportation. The Rome Metro Line A will take you to the walls just outside the Vatican. Take Metro Line A to Ottaviano S. Pietro.
From the train station, it's about a 5-minute walk to the Vatican museums entrance and St. Peter's Square. Trains run daily every few minutes.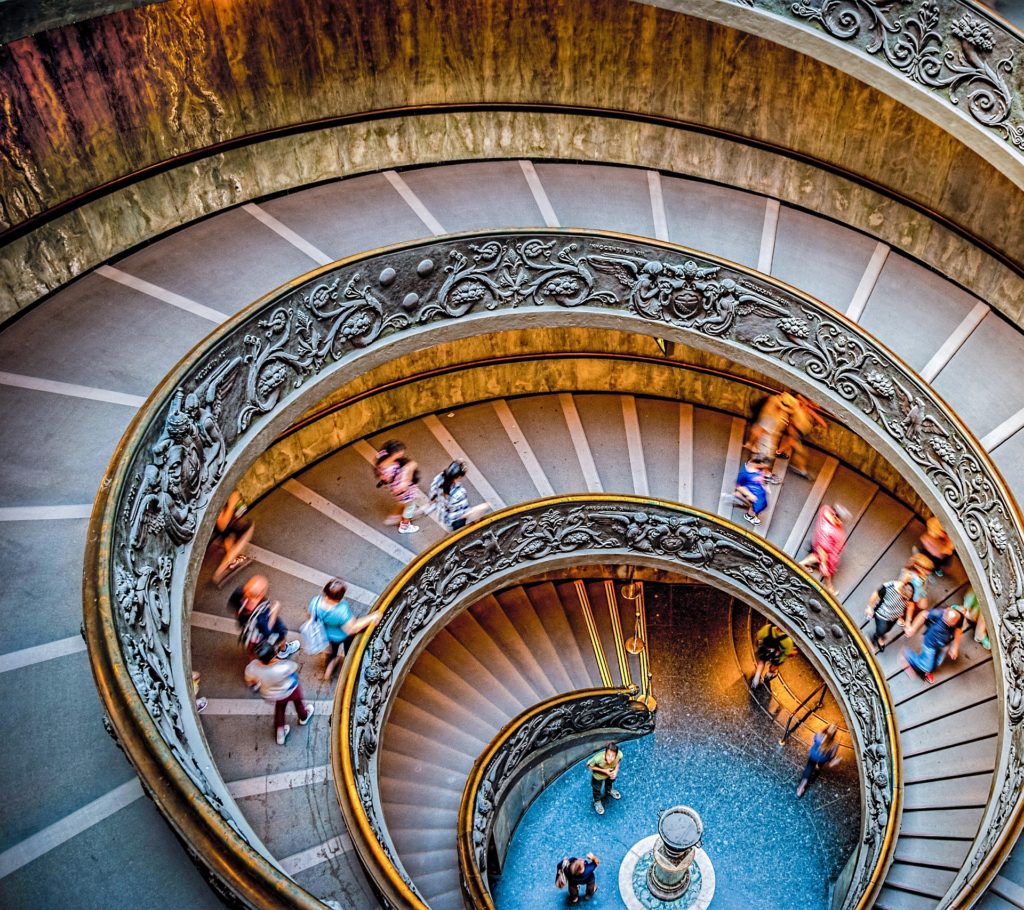 1. Purchase museum tickets in advance
Lines to get into the Vatican museums are almost always long. By long, I mean the wait to get in can be over 3 hours.
You can avoid all of this and head straight in by purchasing your ticket ahead of time. You can purchase your admission tickets by visiting the Vatican Museum website.
A regular priced ticket purchased online will cost about $21 Euro. Discounted tickets are available for some visitors, see the Vatican museum website for details.
This is the single most important of my tips for visiting Vatican City. If you do only one thing from this list, do this.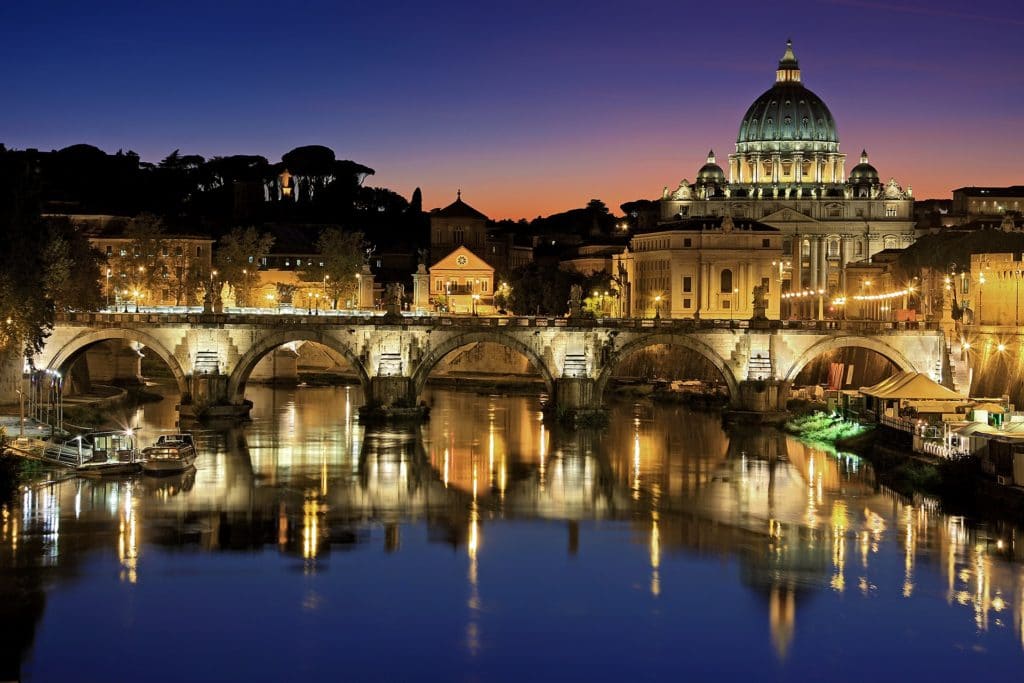 2. Plan to visit in the evening
If you really want an intimate visit to the Vatican museums, consider booking a ticket for the Night Openings.
The museums are open every Friday evening from April through October between 7:00 p.m. and 11:00 p.m. There is also a concert program each Friday beginning at 8:00 p.m.
Admission to the Night Openings is about $38 Euro when purchased online. Discounted tickets are also available by visiting the Vatican museum website.
Visitors may also participate in a guided tour that includes a Happy Hour cocktail prior to the museum opening.
Tours are available for an additional charge and may also be purchased via the Vatican museum website.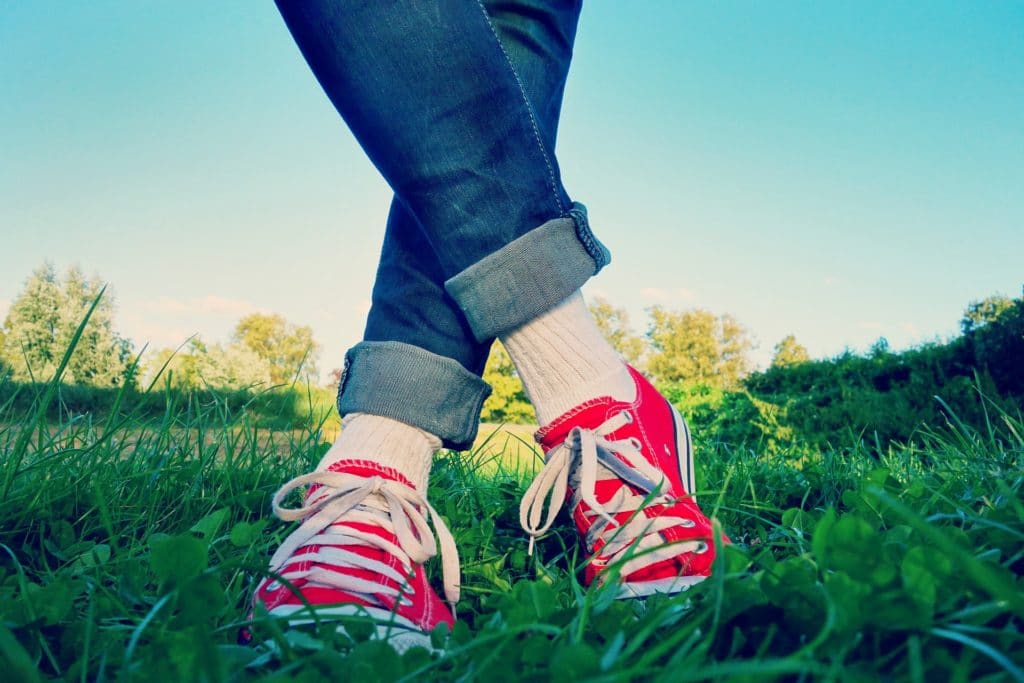 3. Dress appropriately
Appropriate dress is required to enter the Vatican museums, the Sistine Chapel, St. Peter's Basilica, and the Vatican Gardens.
You will not be permitted to enter if you do not adhere to the proper dress code. If you are wearing low cut or sleeveless clothing, shorts, mini skirts, you will be denied entry.
You will also be expected to remove your sunglasses and hats as you enter the building.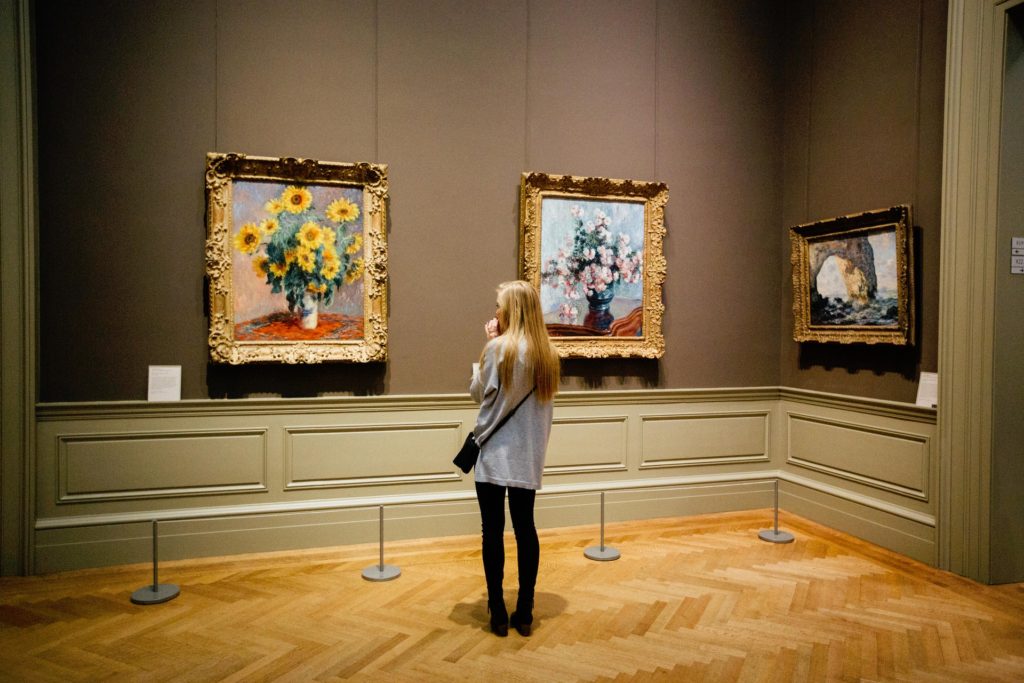 4. Get the audio tour
I strongly recommend purchasing the audio tour if you have decided not to participate in a guided tour while visiting the Vatican museums.
There is so much history behind the many famous pieces in this museum, it's worth having the option to hear more about what you're looking at as you make your way through the museum.
Visitors can add the audio tour to their online booking for just $7 Euro.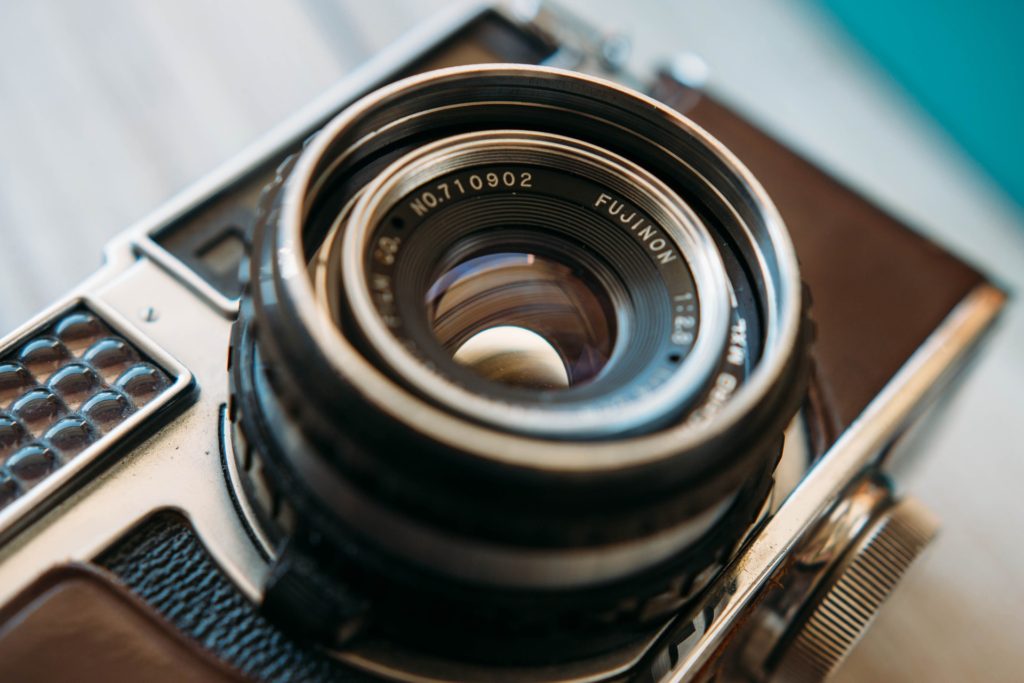 5. Bring your good camera
If ever there ever was a time to have a high-quality camera, it's when in Rome (and Vatican City).
You're standing among some of the most famous historical structures and art the world has ever known.
You might as well get some fantastic pictures while you're here. It will be worth the extra effort to carry around the additional few pounds. 
6. Do some research ahead of time
Before you leave for your trip, do a little research about the art and attractions you'll get to see while in Vatican City.
There's so much to see in both the museums and St. Peter's Basilica that it can be a bit overwhelming.
If you identify some things that you've read about beforehand, you'll have a more engaging visit. 
Not to mention, you'll develop a greater appreciation and understanding of the art you'll be looking at, making your visit a lot more interesting and memorable.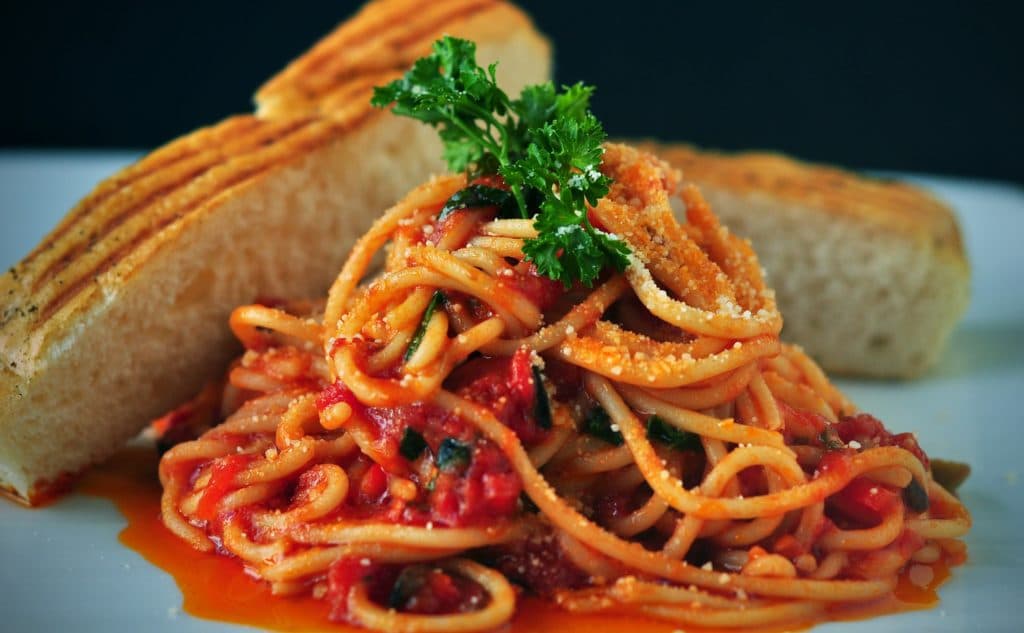 7. Eat before you arrive
The food options once inside Vatican City are pretty terrible.
There are a few cafes serving light snacks, salads, and pizzas, but you will pay a high price for visiting them.
The quality is also not great, as they are designed to make money off tourists not serve good food.
Plan to eat before you arrive. I've included some recommendations for restaurants near Vatican City down below.
You may also wish to bring along a refillable water bottle and some healthy snacks in case you get hungry during your visit.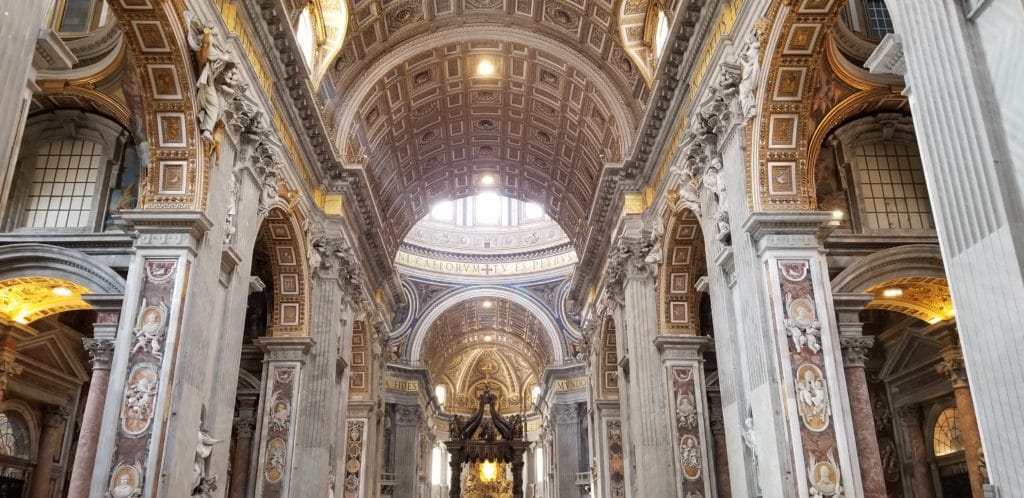 8. Take your time
I strongly encourage you to take your time during your visit and not rush through the museums once you arrive.
For many of us, a visit to Vatican City may very well be a once in a lifetime opportunity.
Give yourself plenty of time to spend inside the museums and St. Peter's Basilica. You're seeing some of the most famous art in the entire world, slow down and take it in.
I especially encourage you to take your time inside the Sistine Chapel. When are you ever going to have the chance to see it in person again? Enjoy the moment.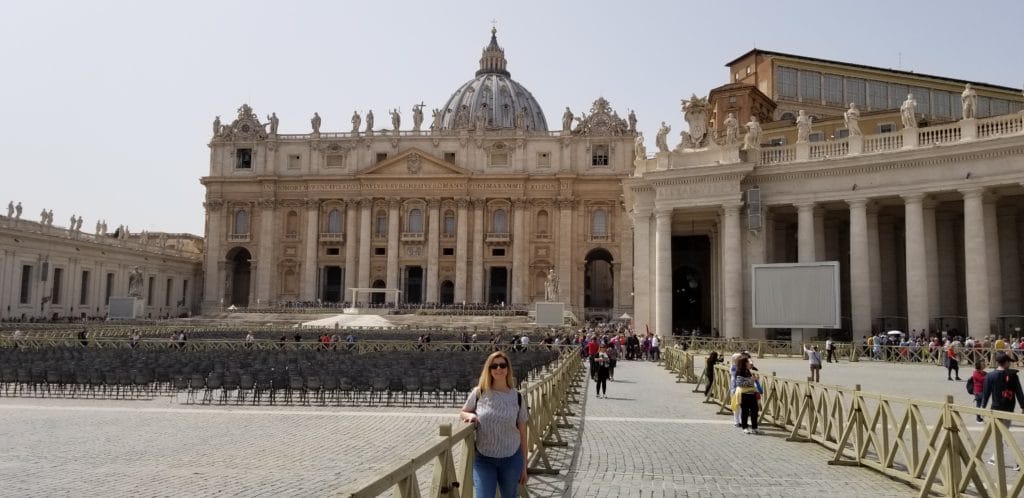 9. Visit during the offseason
This is another one of my favorite visting the Vatican tips.
If you're planning a visit to somewhere as popular as Vatican City, do yourself the favor of planning your visit during the offseason.
There are so many rewards for traveling in the offseason, but as far as Vatican City is concerned, you'll have fewer, smaller crowds.
The busiest months at the Vatican are June, July, and August. The picture above of St. Peter's Square was taken in April 2018 and was a perfect time to visit Rome and Vatican City.
The weather was great and the crowds had yet to arrive.  
When planning your visit, try to aim for January through April, or September through December.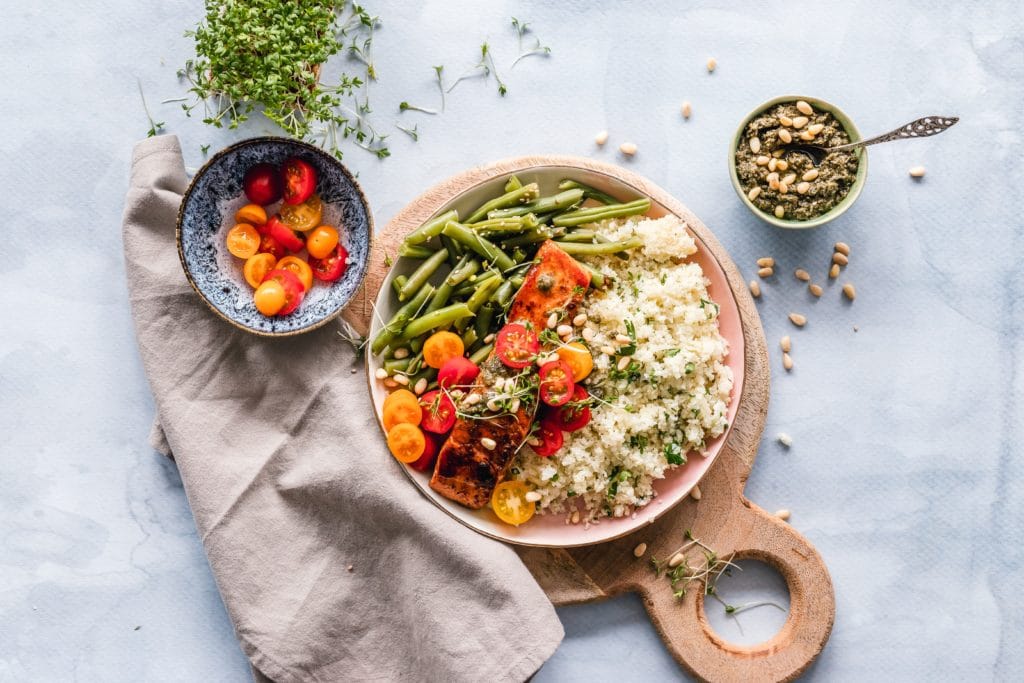 Where to eat near Vatican City
Don't wait until you are inside Vatican City to look for something to eat. The restaurants here are over-priced and not that good.
BUT…you're in Italy, so great food is always nearby. Here are my recommendations for where to eat near Vatican City:
Bonci Pizzarium: Popular pizza place serving squares by the slice. 
Jet Lag 64: Local cafe serving fresh salads, sandwiches, and wine. 
Bez Roma: Fantastic full-service restaurant serving fresh salads, pasta, and more. They have a huge wine list too. 
Bacio di Puglia: Great lunch spot serving cuisine from southern Italy. 
200 Gradi: Perfect spot for delicious and fresh sandwiches just a few minutes from the Vatican. They also have plenty of options for Vegans and Vegetarians.   
If you prefer to just have a light snack in the afternoon, you can always pack a piece of fruit, some nuts or a granola bar to tide you over until dinner.
Make sure you pack a bottle of water as well, you can always refill these at the water fountains inside the museum.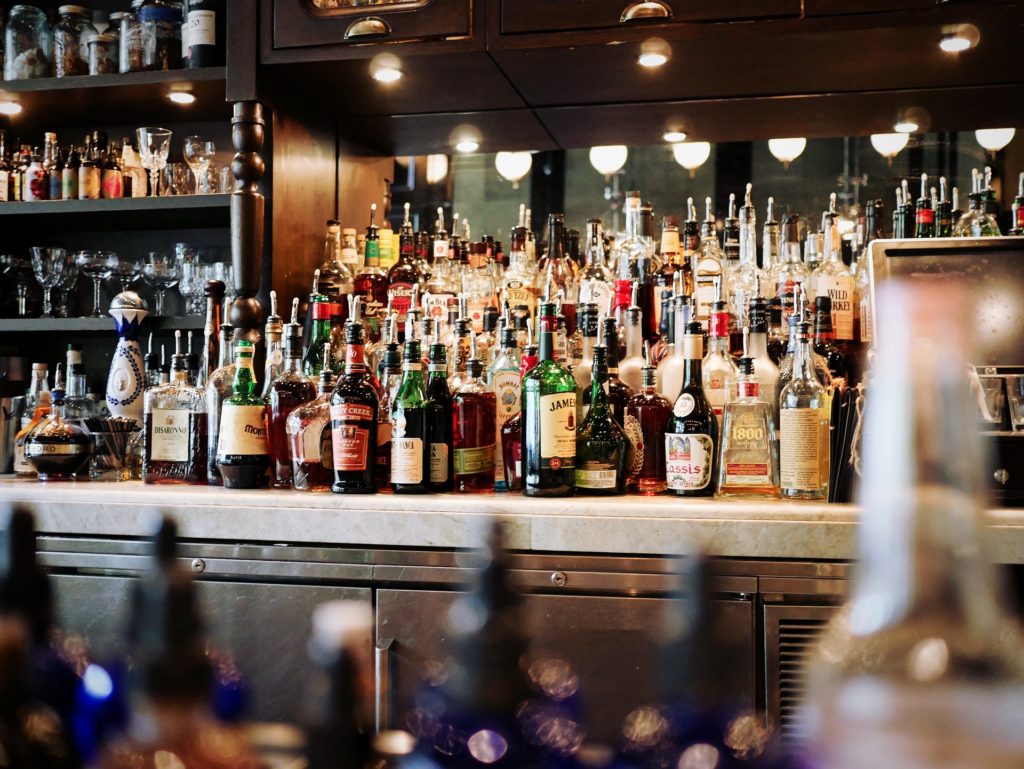 Best bars near Vatican City
If you're looking for a cocktail after a long day of touring the Vatican museums you're in luck.
You've got several options for bars near Vatican City, here are some of my suggestions:
Saxophone Pub: A cozy little pub serving beer, cocktails, and light snacks. They are located just outside the walls of Vatican City. 
Il Sorpasso: An upscale trendy cocktail bar and restaurant just a short walk from the Vatican. 
Fischio: Cute little neighborhood bar serving beer, wine, and cocktails with both indoor and outdoor seating.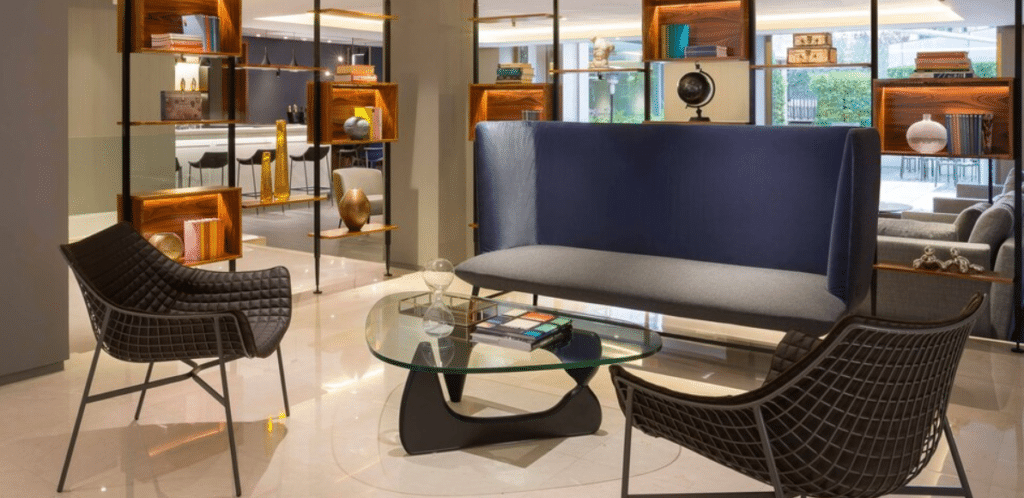 Hotels near Vatican City
You'll find a variety of accommodation options near Vatican City suitable for any budget. Here is a shortlist of some of my recommended hotels near Vatican City:
Budget
Borghetto Cavalleggeri: An affordable small apartment located within a few minutes walk to Vatican City. Rooms are clean and feature a private bathroom and small kitchenette.  
Moderate
Le Meridien Visconti Rome: This mid-range hotel features clean and modern rooms with an onsite restaurant and rooftop patio a short distance from Vatican City. 
Luxury
Gran Melia Rome: This is a 5-star luxury hotel located about a 15-minute walk from the Vatican. The hotel features well-appointed rooms, excellent onsite restaurants, and incredible service. 
If you're looking for a unique and charming neighborhood to explore while in Rome, I think you'll just love Trastevere.
If you happen to be in Rome during the summer months, be sure to check out Lungo il Tevere Summer Festival along the banks of the Tiber River. 
I hope you've enjoyed these Top 9 Visiting the Vatican Tips and that they help you plan your visit. If you enjoyed this post, please consider sharing it. It really helps me a lot. Thanks for reading.
Book Your Trip
Find the best flight deals by using Google Flights, then book direct with the airline. This is the search engine I use to compare flights and prices before booking my own trips.

BOOK YOUR ACCOMODATION
I recommend searching for hotels through Booking.com to compare hotels on amenities, location, and price. If you are a member of a hotel's rewards program, always book direct with the hotel. If you are not loyal to a specific hotel brand, using Booking.com for the best price.

TRAVEL INSURANCE
Travel insurance is more important than ever. For just a few dollars a day you can protect yourself and your trip. I personally use World Nomads, but whomever you choose, don't skip out on travel insurance. It can literally save you thousands of dollars.


Want to save it? Pin it.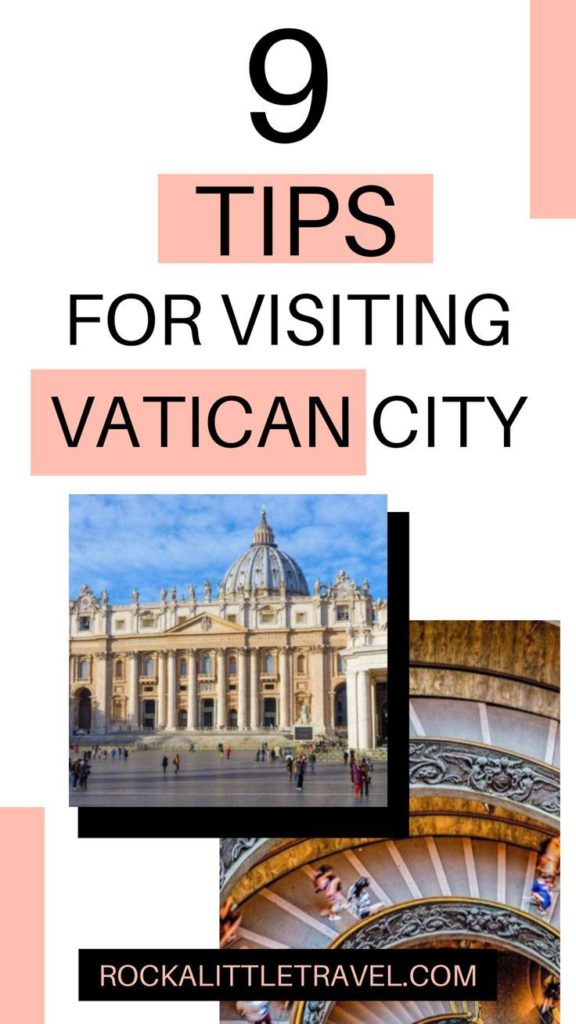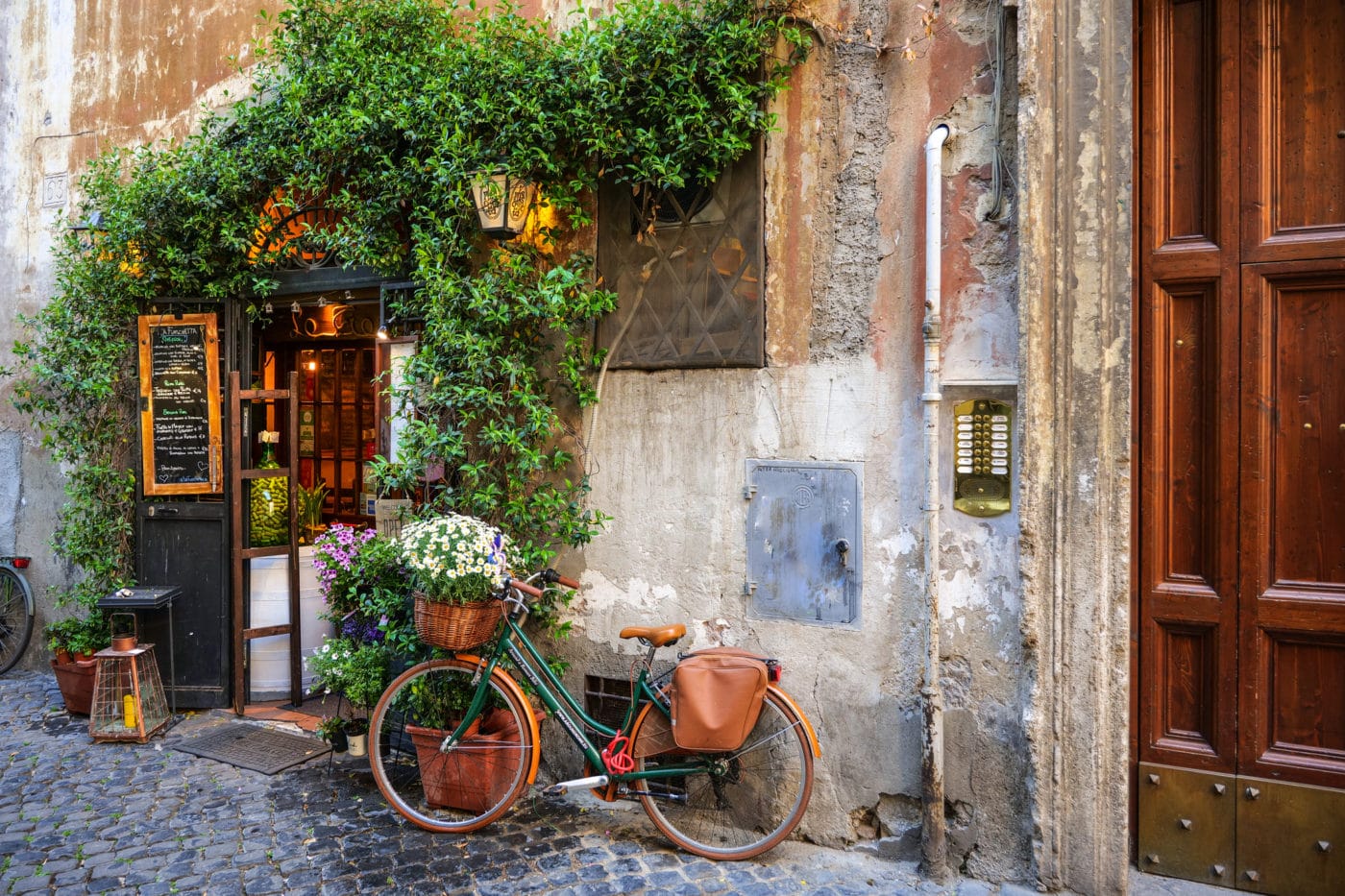 Photo by Photo Beto Is Trastevere worth visiting? You better believe it is. In fact, it's my favorite neighborhood in Rome and why I wanted to …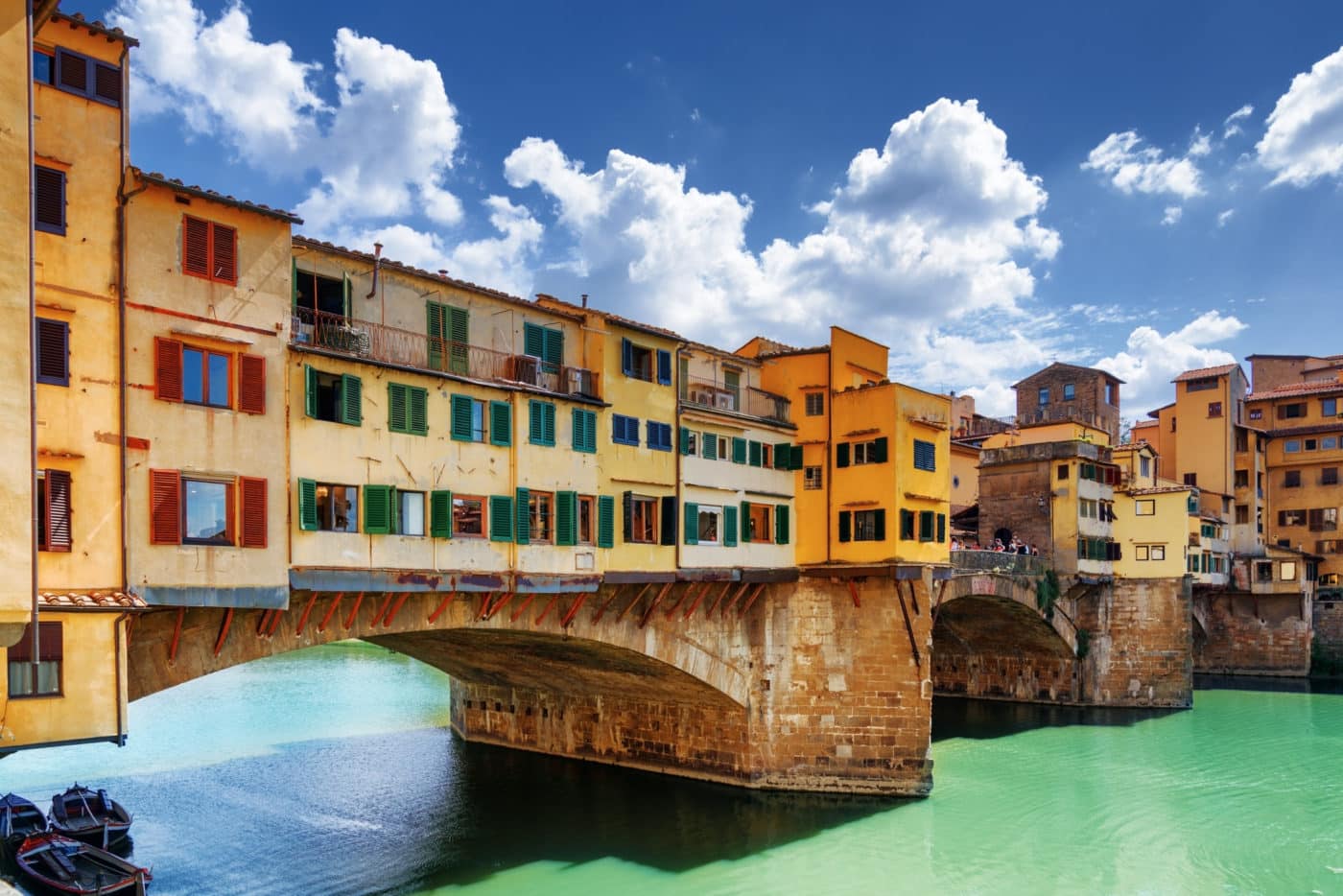 Want to know if it's possible to see Florence in a day? Keep reading. While I think anyone could easily spend a week here and not …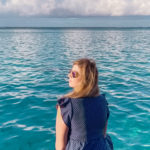 Eden Fite
Part-time Traveler | Dog Lover | Avoider of Crowds
I help busy people find creative ways to travel more.