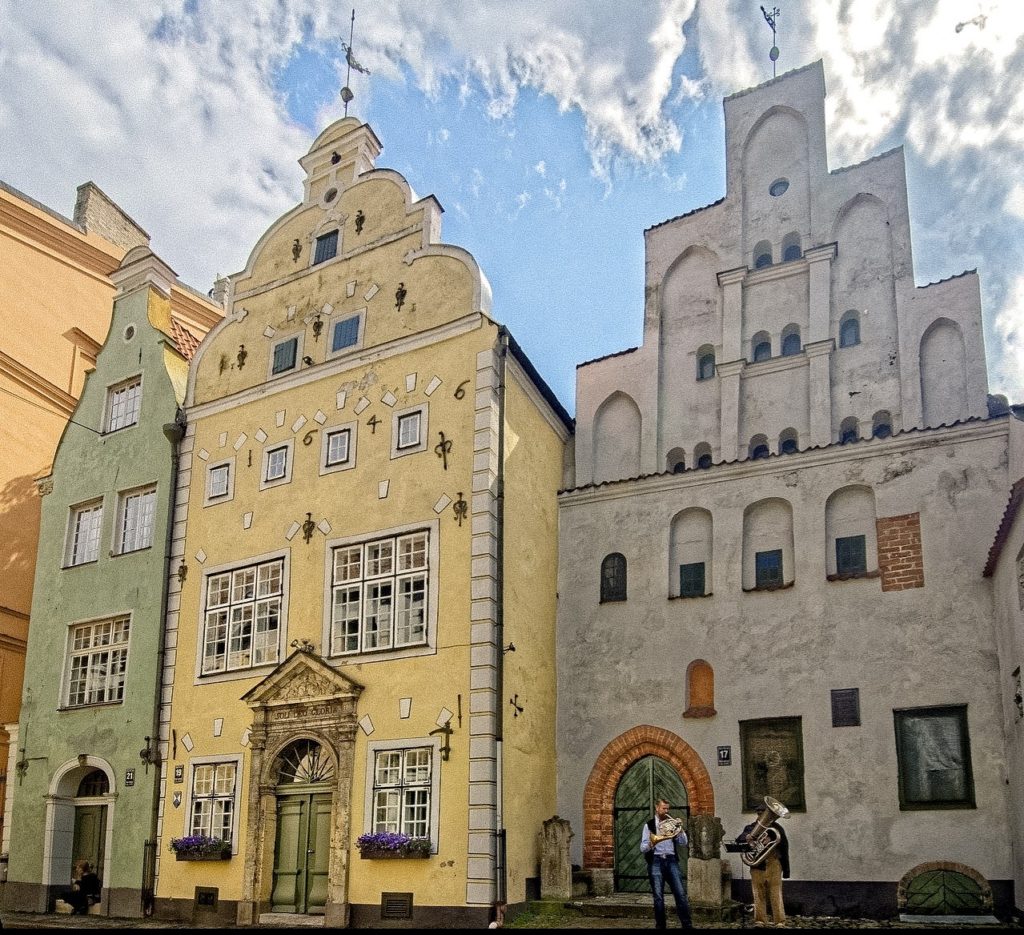 The Three Brothers is one of the most popular destinations in Old Town Riga. Consisting of three houses situated side by side on a small cobblestone side street, each house represents a distinct development period in the city of Riga.
The narrow green house on the left is located at 21 Maza Pils Street. This house was built in the Baroque style in the 17th century.
The larger yellow house in the center is located at 19 Maza Pils Street. This house was built in the Dutch Mannerism style in the 16th century.
The white house on the right is located at 17 Maza Pils Street. This house was built in the Gothic and Renassance style in the late 15th century.
The Three Brothers Riga are currently home to the State Inspection for Heritage Protection and the Latvian Museum of Architecture, the latter of which is open to visitors.
If you'd like to plan a stop by The Three Brothers during your one day in Riga, here are some tips to help you make the most of your visit.
9 Tips for Visiting The Three Brothers Riga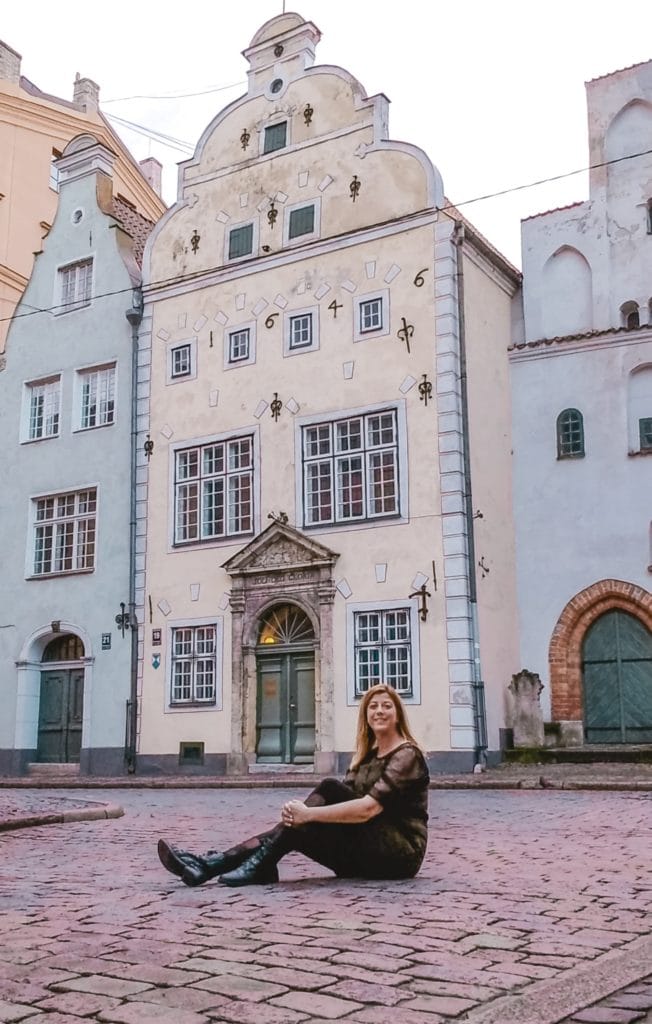 1. Arrive early in the morning
While Riga is not exactly the most touristy town you'll ever visit, Old Town Riga does get quite busy during the day. So if you're like me and you prefer arriving before the crowds, be sure to arrive on the early side.
If you can arrive before 7:00 a.m. you'll pretty much have the streets to yourself. This way after you are finished with your time at The Three Brothers, you can enjoy a Riga walking tour of the historic center before it gets busy.
Be sure not to miss all the Art Nouveau buildings as you walk around town, it's what the city is known for.
2. Use your Google Maps to find it
Once you're ready to head out of, use Google Maps to pull up directions to The Three Brothers. The streets in the historic center wind around a bit, but Google Maps will tell you exactly how to get there and how long it will take you.
3. Take some time to observe and enjoy the architecture
Before you get to snapping pictures, take some time to just enjoy and appreciate the view. I know sometimes when we're traveling we're always just in a rush to get to the next place. But give yourself a few minutes to enjoy having the place to yourself.
The buildings and architecture are beautiful, you might as well just relax for a bit and enjoy it.
4. Get creative with your angles
The Three Brothers can be a bit difficult to get photos of due to the narrowness of the surrounding streets. There is a building just across the street that prevents you from being able to back up to get a wider shot.
There is an alleyway across the street, but if you back up too far, you can't see all three buildings. So basically, you're going to have to get creative.
If you lower your body (and your camera) closer to the ground, you should be able to get The Three Brothers completely inside the shot. But have fun with the angles if you want a more unique photo.
5. Use a wide angle lens
If you have one, bring your wide angle lens. You'll be able to get a much better shot this way. Plus it will be useful when exploring other places in the city center as well. You will run into similar situations while photographing other buildings around the city.
6. Wear a contrasting color
If you plan to be out exploring the city and taking photos of yourself, be sure to wear something that will look nice in your pictures.
I typically try to coordinate wearing an outfit with a contrasting color that will look nice and stand out from the background. Just be sure you don't pick a color that will clash. If you're like me and not particularly fashionable, you can always just wear black. It typically goes with everthing and everywhere.
Otherwise, you can always seek inspiration from Instagram and see what other travelers wore for their pictures.
7. Get in and get out
Whenever you are in a predominantly residential neighborhood that also happens to be a tourist attraction, try to get in and get out as quickly as possible. What I mean is, don't linger around all day.
I don't mean you need to rush, I just recommend not staying any longer than you need to. Enjoy the architecture, get your photos, and then get along. That's all.
8. Do not disturb the residents nearby
While we're on the subject, please be respectful and polite while visiting The Three Brothers. This means you should keep your voice down, not make a lot of noise, not damage or touch any property, and not leave anything behind.
Essentially, behave as you would expect someone standing on your doorstep to behave.
9. Don't forget to visit the Latvian Museum of Architecture
Finally, once you're done adminiring The Three Brothers, be sure to head inside to the Latvian Musuem of Architecture located at 19 Mazā Pils Iela. The museum is open Monday through Friday at 9:00 a.m. and admission is free.
Once inside you can learn all about the history of the architecture in Latvia and in Riga.
I hope you've enjoyed these Tips for Visiting the Three Brothers in Riga and that they've helped you in planning your visit. If you enjoyed this post please consider sharing. Thank you.
Book Your Trip
Find the best flight deals by using Google Flights, then book direct with the airline. This is the search engine I use to compare flights and prices before booking my own trips.

BOOK YOUR ACCOMODATION
I recommend searching for hotels through Booking.com to compare hotels on amenities, location, and price. If you are a member of a hotel's rewards program, always book direct with the hotel. If you are not loyal to a specific hotel brand, using Booking.com for the best price.

TRAVEL INSURANCE
Travel insurance is more important than ever. For just a few dollars a day you can protect yourself and your trip. I personally use World Nomads, but whomever you choose, don't skip out on travel insurance. It can literally save you thousands of dollars.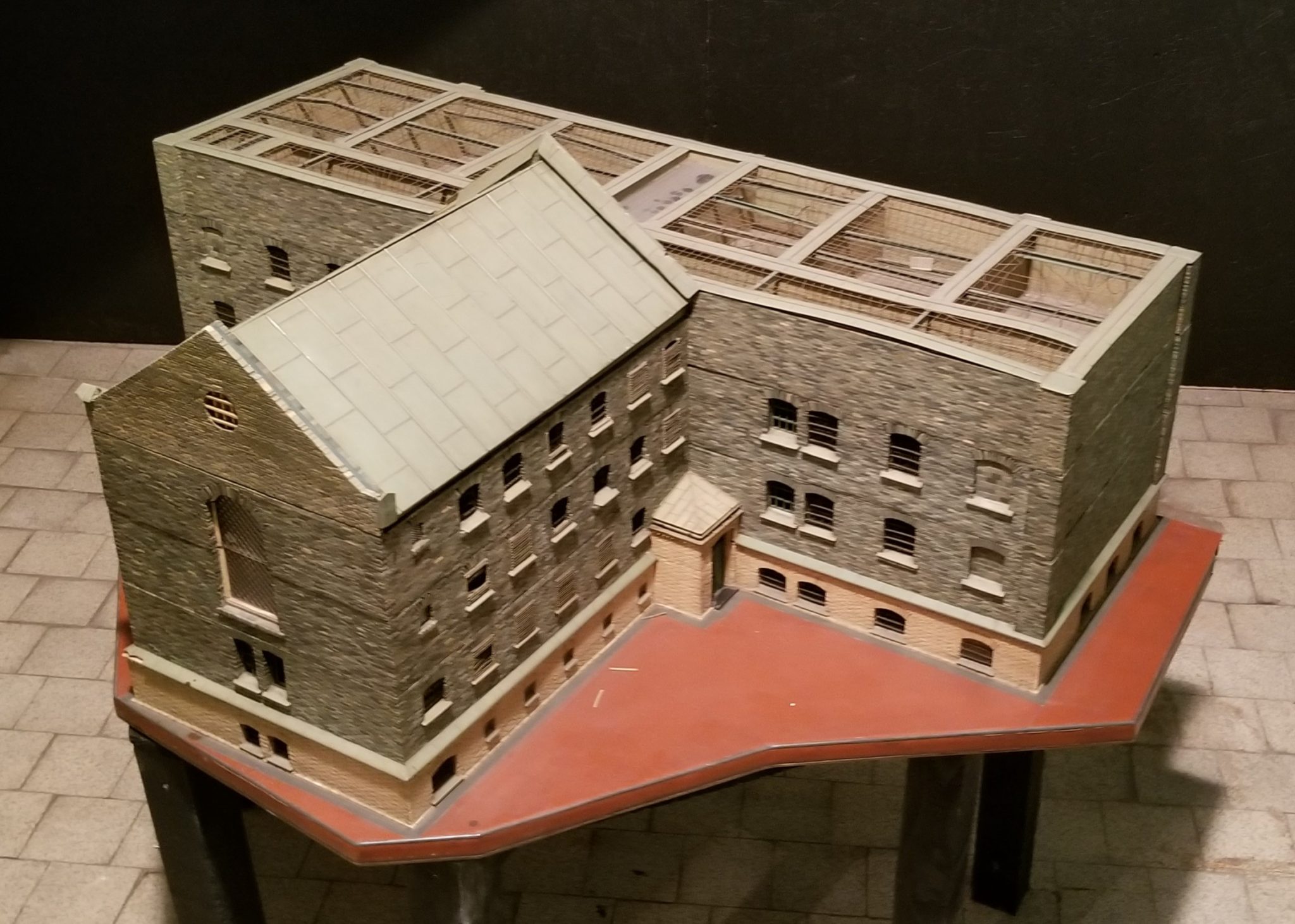 The KGB Museum Riga is unlike any of the other museums you've ever been to. This former KGB Headquarters turned museum, serves as a stark reminder …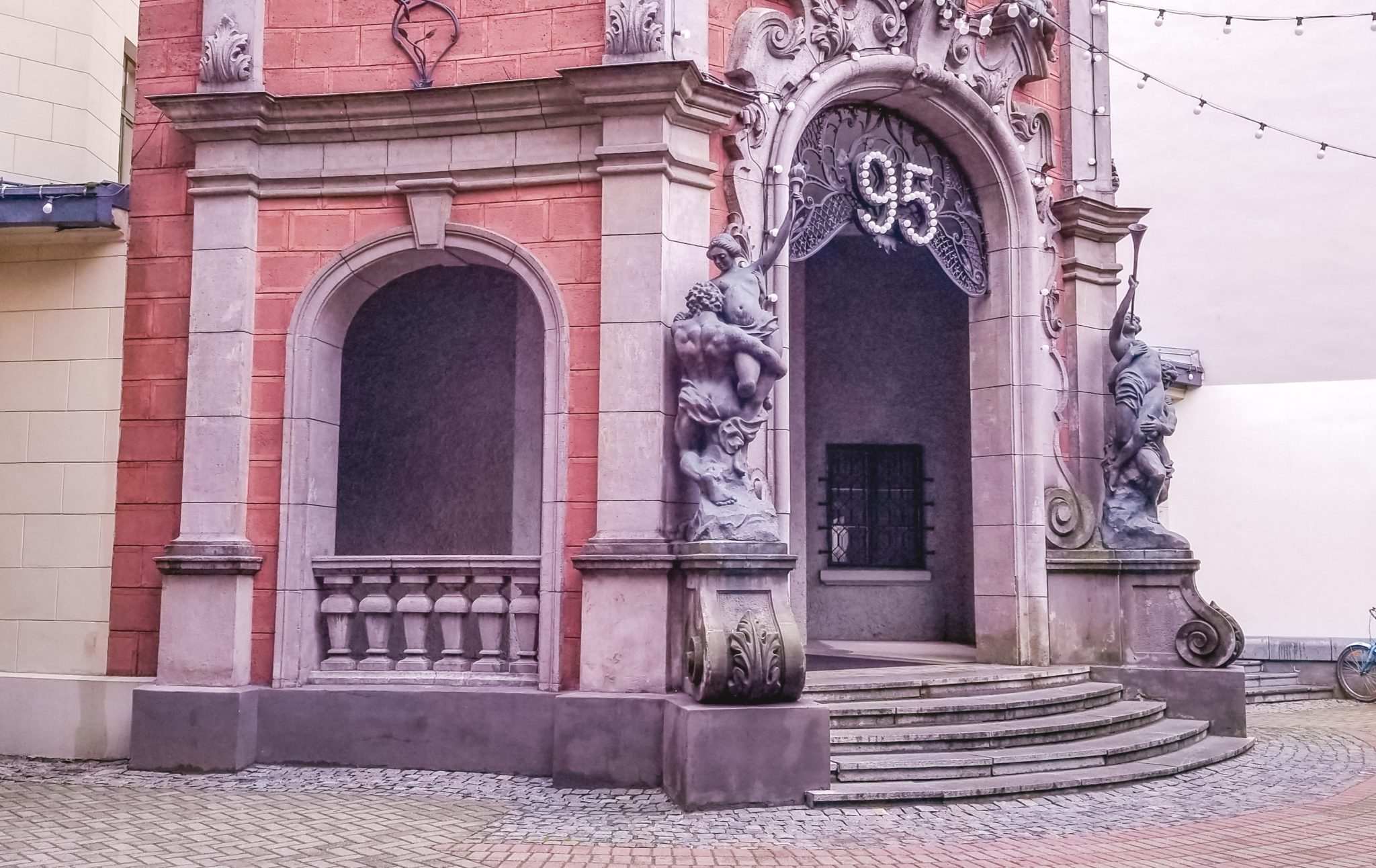 The Splendid Palace in Riga is a must visit destination for film lovers from around the world. In fact, the theatre has such historical significance, …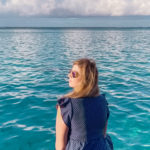 Eden Fite
Part-time Traveler | Dog Lover | Avoider of Crowds
I help busy people find creative ways to travel more.