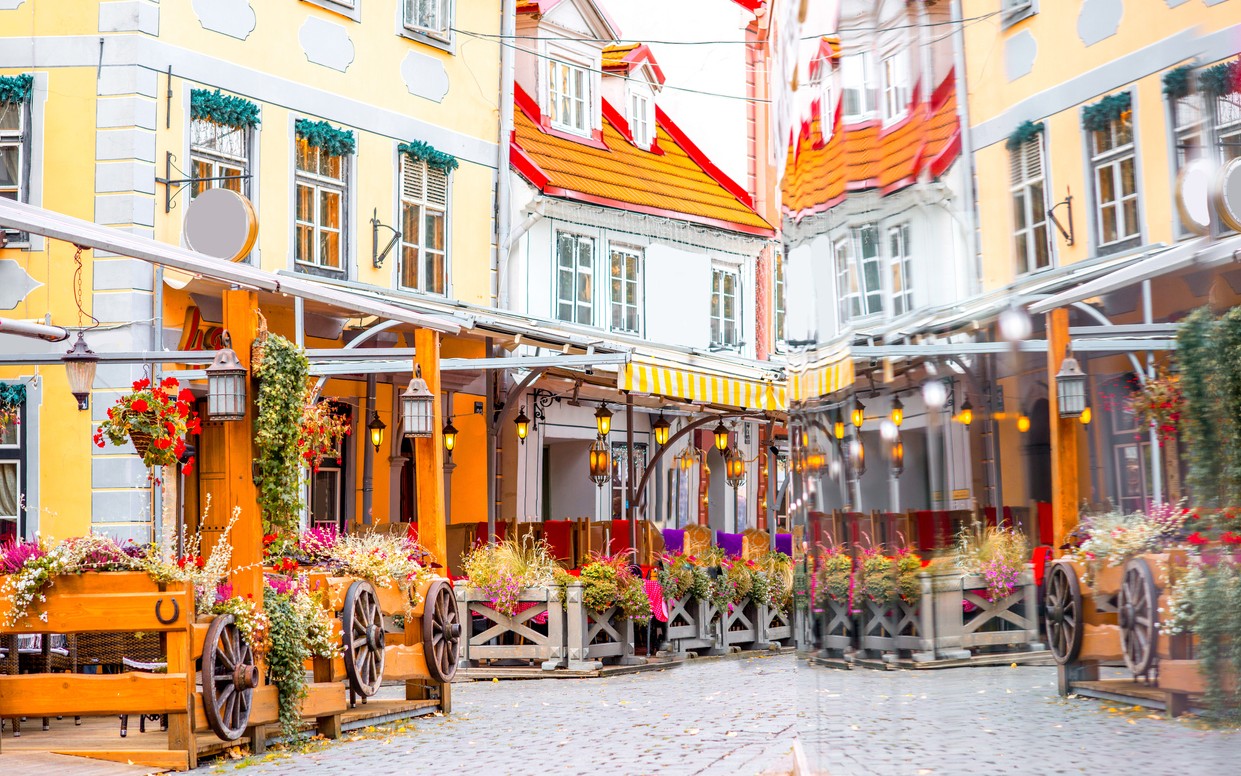 If you're in the midst of planning a trip to Latvia you'll soon find yourself wondering where to eat in Riga. And boy are you lucky, because Riga has a fantastic food and restaurant scene.
In fact, the Riga food tour I took when I was there was one of my favorite activities from my visit.
What's great about Riga is that its a completely walkable city, you can get just about anywhere on foot.
So all of the places I recommend in this foodie travel guide can be reached on foot as you're exploring the city throughout your visit.
I really hope you find the restarant scene in Riga as exciting as I did, and if you are as into trying new foods as I am when traveling, I just know you'll love it too.
So let's eat, shall we?
The Ultimate Guide on Where to Eat in Riga
Some important information before we get started.
This post is part Top 10 List and part DIY Food Tour. The list below includes 10 restarant, bar, and cafe recommendations based on places I tried or places that were recommended to me by others in Riga.
Some of these recommendatins came from people who lived in Riga, and some were from other travelers who had been in town longer than I had been.
I think the establishments listed below are best visited over a few days as you're exploring this beautiful art nouveau city.
I do not recommend visiting them back to back in one shot, though that's totally up to you. If your stomach can handle that, more power to you.
For me, I prefer to space out my meals, but tend to eat smaller portions so I can try more places or more dishes without over stuffing myself. Buf if you prefer to go all in, who am I to judge?
Also, most of these establishments are in the historic center, but some will be found just outside. Try to coordinate visits to these restaurants based on where you'll be exploring that day.
But honestly, I just encourage you to try different places each day. Be a little adventurous and sample things you wouldn't at home. It's all about the experience, so make it your own.
1. Caffeine LV
Caffeine LV is a popular coffee shop chain with locations all over Riga. This is the place to go when you're looking for a quick coffee in the morning.
They serve a particularly delicious caramel macchiato if you like something with a touch of sweetness.
They also serve a variety of pastries, sandwiches, and other grab and go breakfast items and snacks.
If you are in a hurry, pick up something for the road to eat along the way. The service tends to be friendly and fast, so you can get in and out quickly.
There are Caffeine LV locations all over the city, so finding one should not be a problem.
Hours may vary at the different locations but they are generally open from 7:00 a.m. during the week and 9:00 a.m. on weekends.
If you've got a little time and you're looking for an especially good cup of coffee, make your way over to Rocket Bean Roastery.
They are located on the trendy Miera Iela about a 25 minute walk from the historic center, but are well known for serving high quallty coffee.
They source their beans from all over the world then roast them in house. I encourage you to pay them a visit if you have the time.
2. Big Bad Bagels
If you're looking for a quick and delicious breakfast to start your day, Big Bad Bagels is a popular option for both locals and tourists.
They bake their bagels fresh daily and serve them with delicious high quality toppings.
You can choose from dozens of topping combinations with ingredients like cream cheese, bacon, eggs, smoked salmon and fresh veggies.
They have plenty of vegan and vegetarian options as well. They also serve smoothies, fresh juice, and of course, coffee.
Big Bad Bagels is open daily at 8:00 a.m. most days and 9:00 a.m. on weekends. They are located a short walk from the historic center on the opposite side of Bastejkalna Park.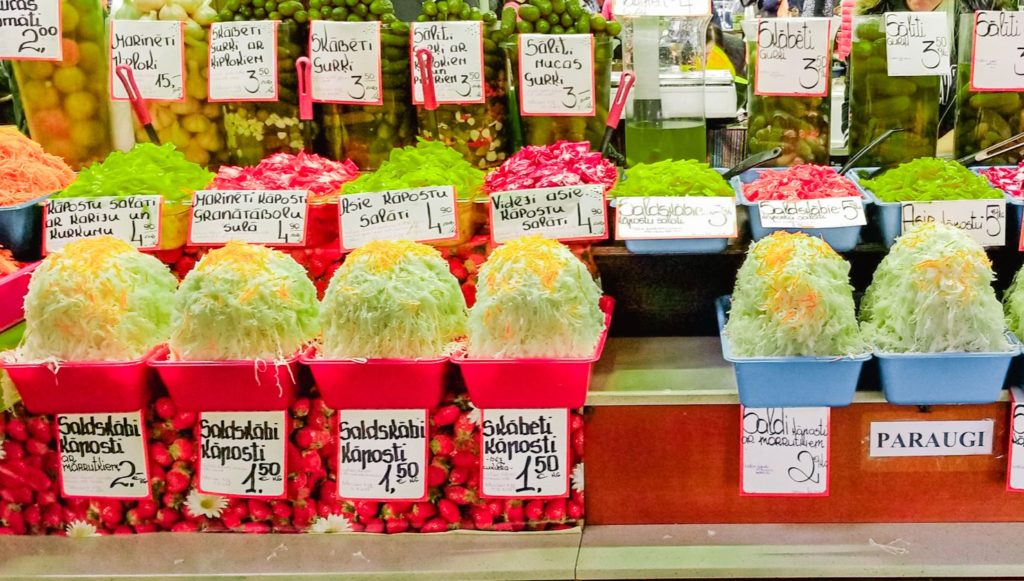 3. Riga Central Market
Just about every walking tour and food guide about Riga will recommend a stop at the Riga Central Market.
It's a great way to get a glimpse of local life, and it also happens to be the largest European market of its kind. In fact, it's about 778,000 square feet with over 3,000 different market stands.
This is the place where many chefs and restaurant owners will come to purchase the food they will serve at their restarants for the day or week.
So while I've been told the market has become a bit touristy over the years, it is still used by locals for practical purposes.
According to our guide on the food tour, many of the individual vendors are families that have been selling products there for generations.
So if you want to support locals and local businesses, this is a good place to do it.
Inside the Riga Central Market you'll find room after room filled with fresh produce, vegetables, meat and fish.
Visitors to the market can sample the pickled cabbage and other vegetables at certain stands, which I highly recommend doing if you enjoy pickled vegetables.
I'm not a cabbage fan by any means, but I had the best pickle of my life here.
If you are planning to be in town for a few days, the Riga Central Market is a good place to stock up on snacks to keep in your hotel room or apartment as well.
Aside from the raw fruits, vegetables, and meats, there are several restaurants serving everything from smoothies to coffee to dumplings.
I don't suggest getting a full meal while you're in the market, but its a good place to sample different items as you're walking around.
The market is open daily around 7:00 a.m. or so, but I recommend getting there a bit later if you're looking for snacks.
Many of the vendors don't really open up for business until a bit later in the morning.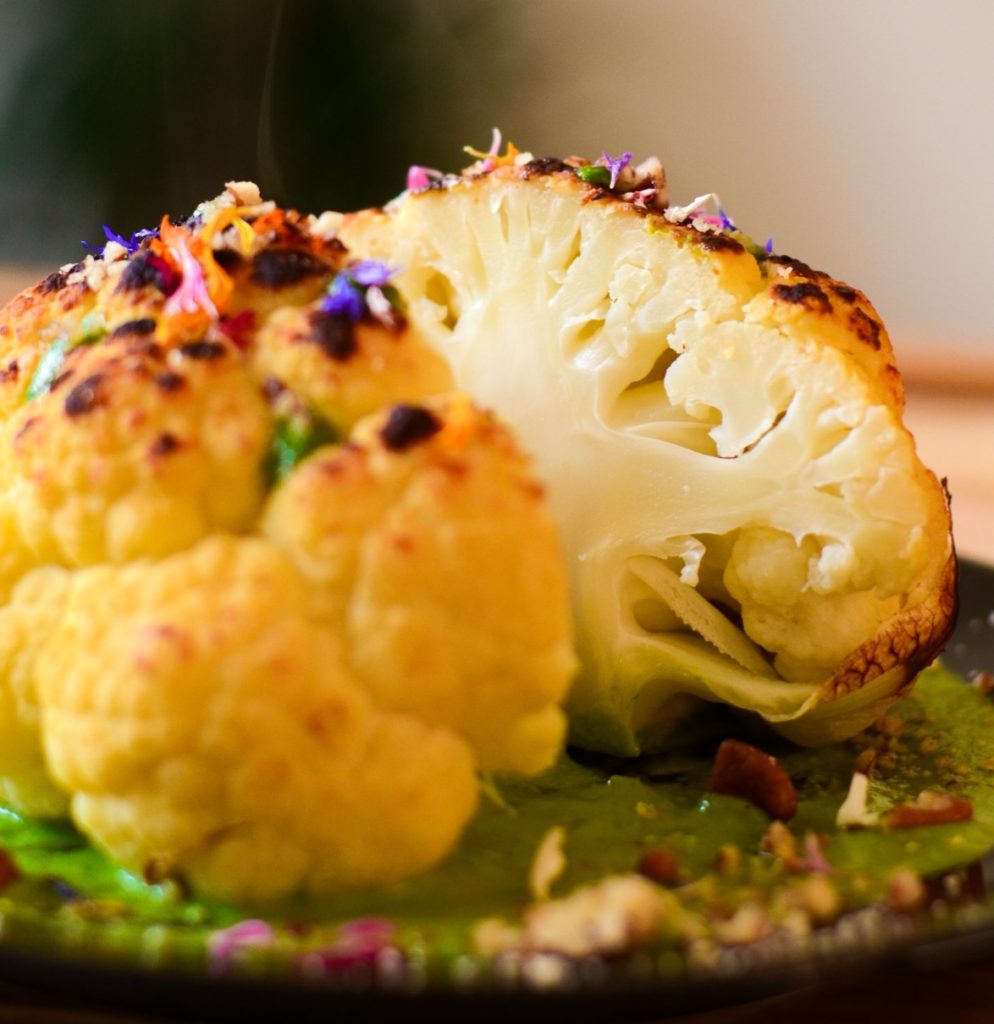 4. Lido
If you only go to one place on this where to eat in Riga list, make it here.
Even if you've only got one day in Riga and you're just passing through, this is where you should eat at least one meal.
Lido is the place to come when you want to try a wide variety of traditional Latvian foods.
They serve their dishes cafeteria style, so you can fill your tray up with whatever you like as you make your way through the various sections.
You'll find dozens of hot dishes, soups, salads, sides, desserts and drinks. Pick up a little of whatever looks interesting and don't forget to try one of their desserts as well.
There are several Lido restaurants around town, including one just outside the historic center near the Freedom Monument. Most locations open around 11:00 a.m. and close at 11:00 p.m.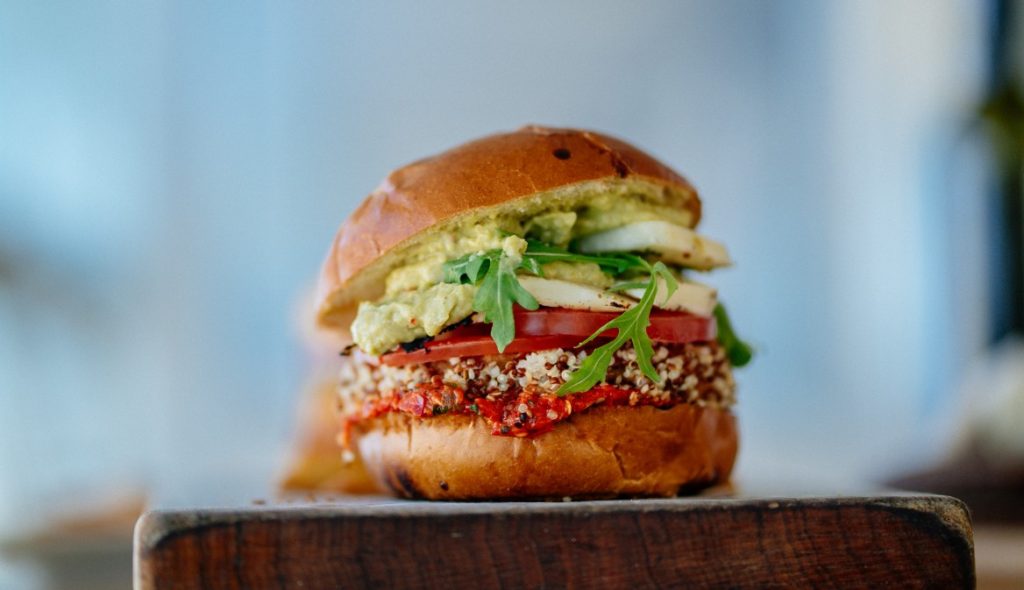 5. Fat Pumpkin
When you are trying to figure out where to eat in Riga to find something healthy and meat free, make a bee line for Fat Pumpkin.
Fat Pumpkin specializes in meat free, vegan and vegetarian cusine. They offer a large menu of burgers, salads, sandwiches, pastas, and desserts.
Raw foods are also available. They even have a vegan bakery, so if you're looking for a cake or some pastries for a special occasion, this is a great option.
Fat Pumpkin is open daily from noon to 10:00 p.m. They are located right inside the historic center a short walk from St. Peter's Church.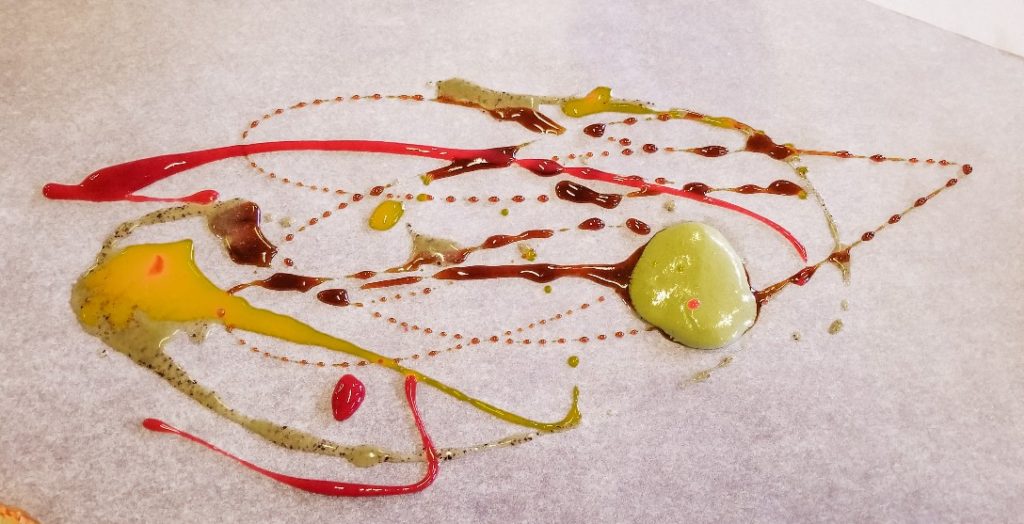 6. 3 Chefs Restaurant
If you want to get fancy and have a unique dining experience, make your way over to 3 Chefs Restaurant, or 3 pavāru restorāns. This is considered one of the best restaurants in Riga.
This restaurant is known for having an open kitchen in the center of the dining room, putting the chefs on display for guests to watch as they prepare and plate their dishes.
The menu is meat heavy, using experimental preparation, flavor combinations, and ingredients to create delicious, but unique dishes.
Their menu has a strong focus on local produce and seasonal ingredients.
You'll notice immedately they take pride in their presentation, starting from the bread course when you are seated. Bring your camera folks, these dishes are all photo worthy.
If you are vegetarian or vegan, there are a few items on the menu to choose from.
I also believe the chefs would be willing to create something appropriate for your diet upon request, but you may wish to inquire ahead of time just in case.
3 Chefs Restaurant is located in the Centra Rajons area and is open daily from noon to 11:00 p.m.
Reservations are not required but I encourage you to make them if you have a large party.
7. XL Pelmeni
If you're wondering where to eat in Riga Old Town, head over to XL Pelmeni for delicious dumplings.
It's a great stop if you're looking for a snack and you want to try the local cuisine.
This has been described to me as Latvian fast food, though I am told Pelmeni is actually a Russian dish.
Despite this, pelmeni is a popular food in Latvia. It's also one of the best cheap places to eat in Riga.
XL Pelmeni serves their dumplings cafeteria style. You grab a bowl at the front of the line then fill your dish with whichever dumplings you would like.
They serve chicken, beef, smoked meat, cheese, and vegetable dumplings.
Toppings include sour cream, pickles, and a few other sauces. Once you've filled your bowl, you are charged based on the weight of your dish. Don't be shy though, it's very inexpensive.
If you happen to be hungry late at night, XL Pelmeni is open until 4:00 a.m. on Fridays and Saturdays, making it a perfect stop after a night of drinking.
They open weekdays at 9:00 a.m. and weekends at 10:00 a.m.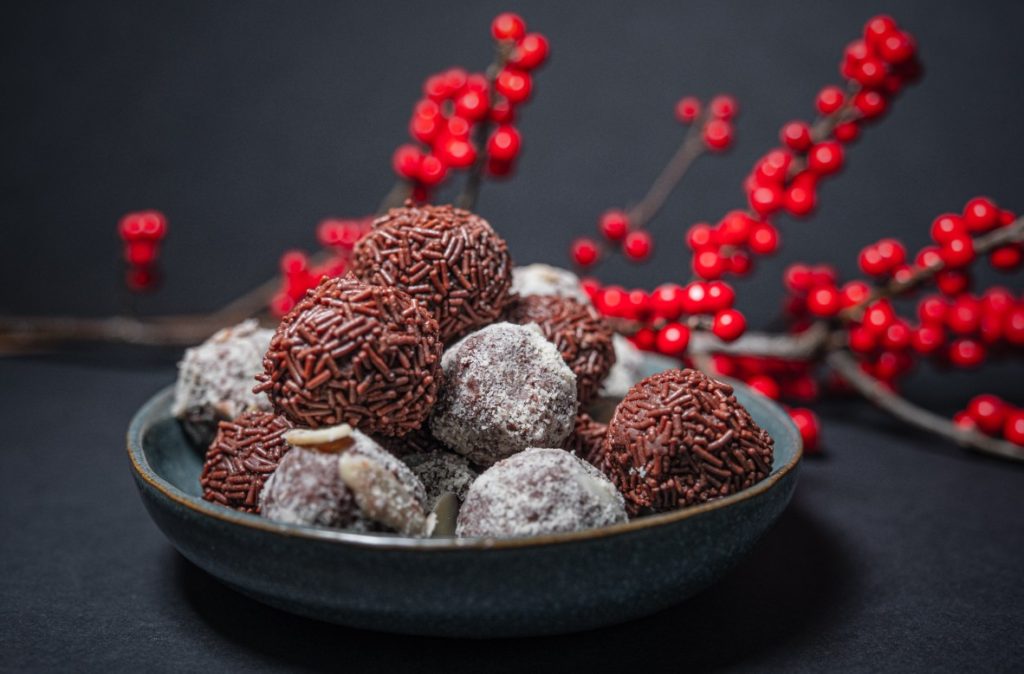 8. Black Magic
You can't leave Riga without trying the city's famous Black Balsam liquer, a dark and potent liquor made from 24 different herbs.
One of the best places to try Black Balsam is at the Black Magic Bar located right in the middle of the historic center.
At Black Magic Bar the Black Balsam is served in coffee drinks, cocktails, and even in chocolates and desserts.
You can also just try it on its own as well. They also conduct 30 minute presentations on the history and importance of Black Balsam. Visit their website for details and to request availabilty.
Save your visit to the Black Magic Bar for a time when you need a break from all the walking around.
You can duck in any time for a quick drink and maybe even try one of their fancy desserts if you're looking for something sweet.
The Black Magic Bar is open daily from 10:00 a.m. to 10:00 p.m. Reservations are not required and seating is first come first served.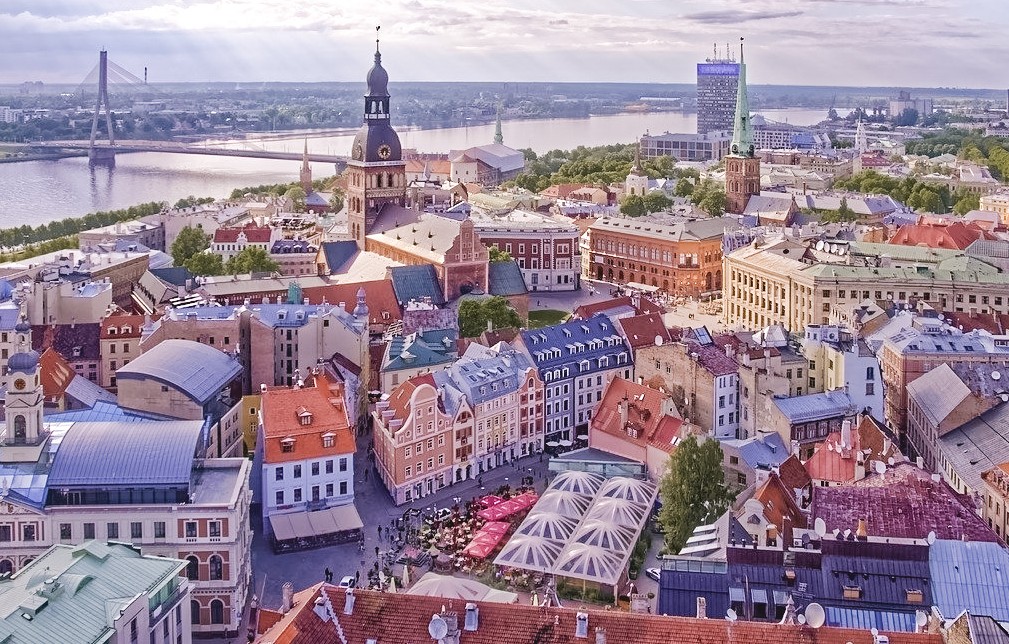 9. Gutenbergs
For the perfect view overlooking Riga at sunset, head over to Gutenbergs for wine, cocktails and appetizers.
Make sure you ask for a window seat for one of the best places to eat in Riga.
You'll find Gutenbergs on the 5th floor of the super cute Gutenberg Hotel.
Their menu features a variety of steak and seafood dishes, along with salads, soups, pastas, and some beautifully plated desserts.
They've won awards for their wine list, so you'll have plenty of options there. If wine is not your thing, they have many other cocktails and beers to choose from.
Gutenbergs is a beautiful restaurant, both inside and out on the patio.
It makes the perfect spot to celebrate a special occasion or to save for your last day in Riga. Dress nice and take some pictures. Also, try to time your visit for sunset for the best lighting.
Gutenbergs is open daily from 1:00 p.m. to 11:00 p.m. Reservations can be made by sending them an email, details can be found at their website.
10. Valmiermuiza
If you want a lively and unique place to end your night, head over to Valmiermuiza. They specialize in pairing beers with food, and the food is absolutely fantastic.
Truth be told, this was one of my favorite Riga restaurants, mostly because their rye bread garlic bread was out of this world.
Seriously, we tried this stuff as part of a beer and food pairing, and the entire group was ecstatic about this bread. We were still talking about it days later.
Their food menu focuses on using local produce and seasonal ingredients. You will find a lot of cheese, potato, fish, and meat in their dishes.
Though vegetarian options are also available. As for beers, they have an extensive list of beers on tap and bottle. For those not much into beer, they also serve wine and cocktails.
Valmiermuiza is open daily. They open at 4:00 p.m. on weekdays and 3:00 p.m. on weekends. They are open late until 1:00 a.m.
Wednesday through Saturday and close at 11:00 p.m. all other nights. They do accept reservations, though they are not required. Visit their website for details.
If you're also in the mood for some local live music, consider checking out Folkklubs ALA pagrabs. They offer a full restaurant menu, full bar, and live music at least five nights a week. You can find them right in Riga's historic center.
I hope you've enjoyed my recommendations on where to eat in Riga and that you find this list helpful when planning your visit.
If you've been to Riga and have other great restaurant recommendations, please contact me. I'd love to include additional suggestions on this list.
Book Your Trip
Find the best flight deals by using Google Flights, then book direct with the airline. This is the search engine I use to compare flights and prices before booking my own trips.

BOOK YOUR ACCOMODATION
I recommend searching for hotels through Booking.com to compare hotels on amenities, location, and price. If you are a member of a hotel's rewards program, always book direct with the hotel. If you are not loyal to a specific hotel brand, using Booking.com for the best price.

TRAVEL INSURANCE
Travel insurance is more important than ever. For just a few dollars a day you can protect yourself and your trip. I personally use World Nomads, but whomever you choose, don't skip out on travel insurance. It can literally save you thousands of dollars.


Want to save it? Pin it.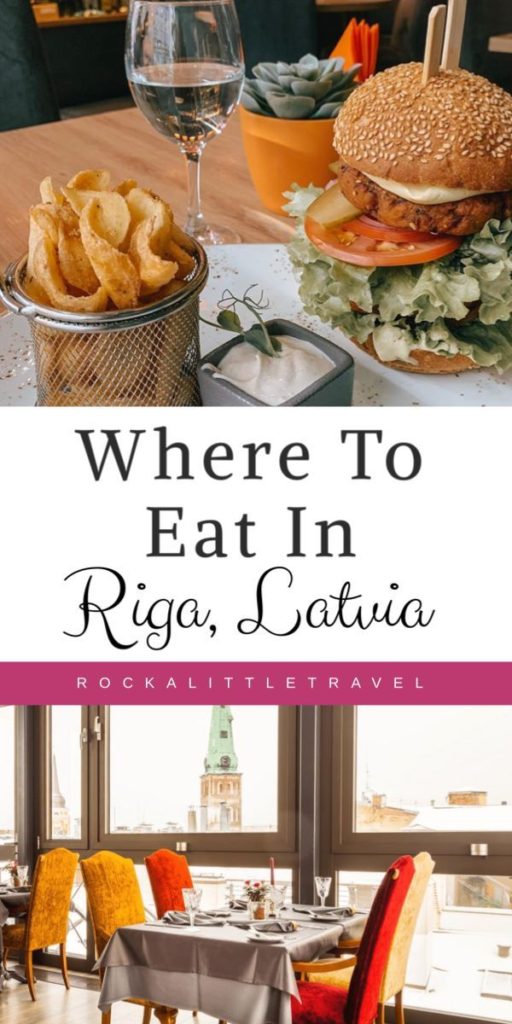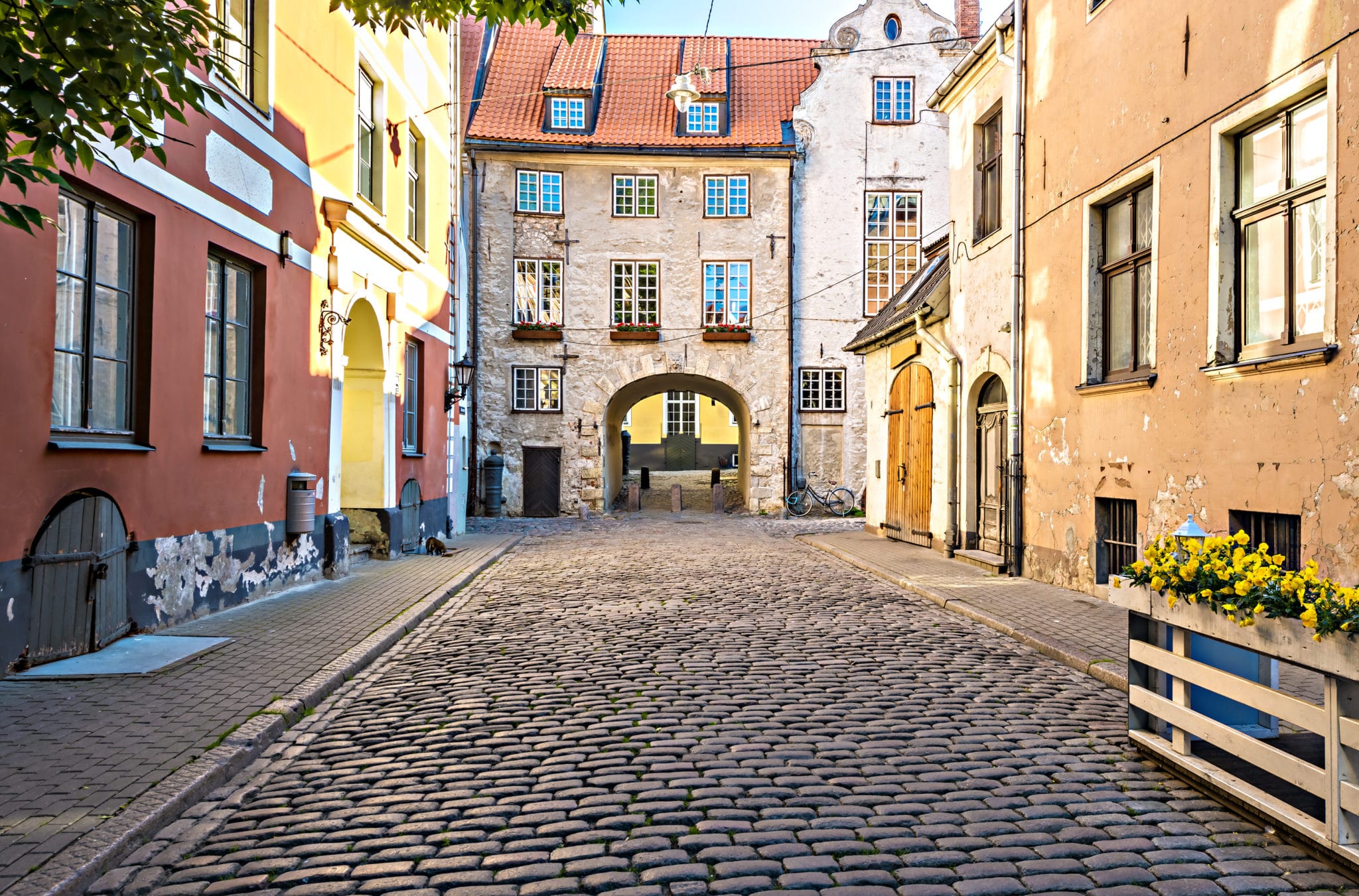 Photo by Pumpizold A. I'm not gonna lie, I didn't have high expectations while planning my trip to Riga last year. But I gotta tell ya, …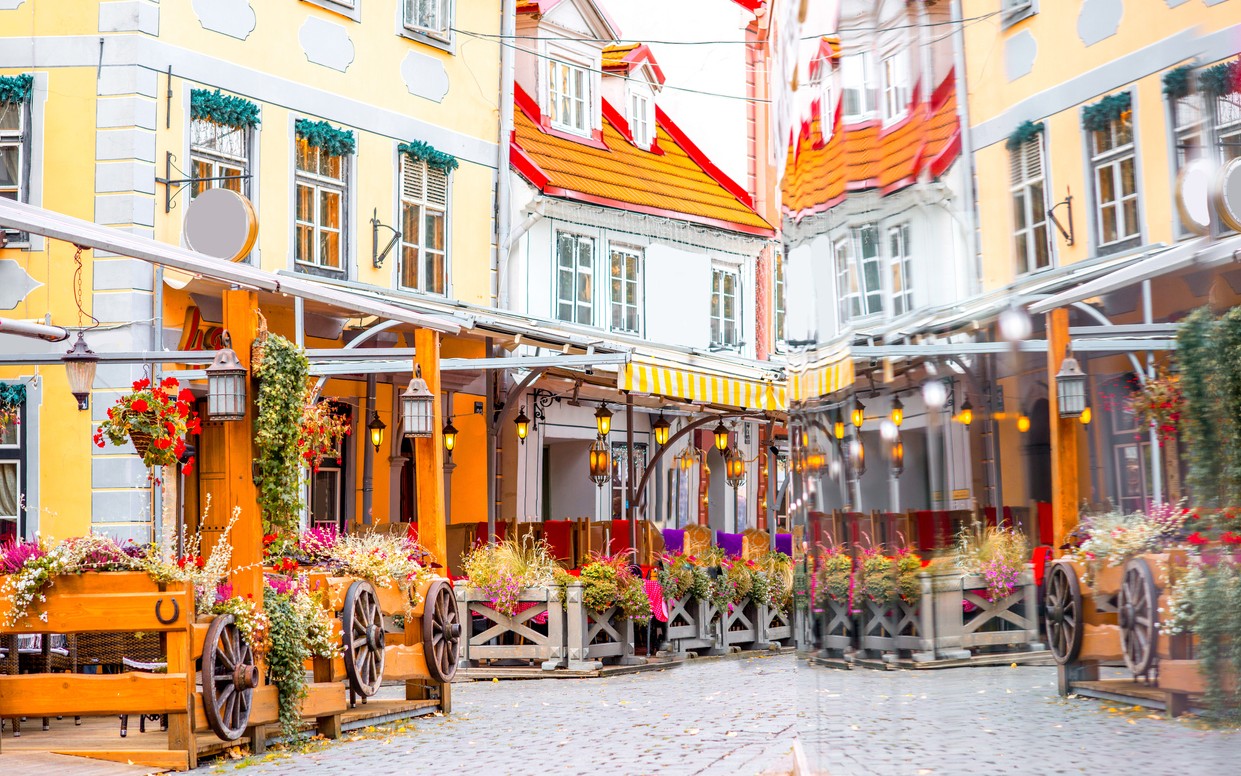 Photo by Ross Helen If you're in the midst of planning a trip to Latvia you'll soon find yourself wondering where to eat in Riga. And …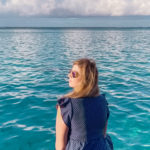 Eden Fite
Part-time Traveler | Dog Lover | Avoider of Crowds
I help busy people find creative ways to travel more.