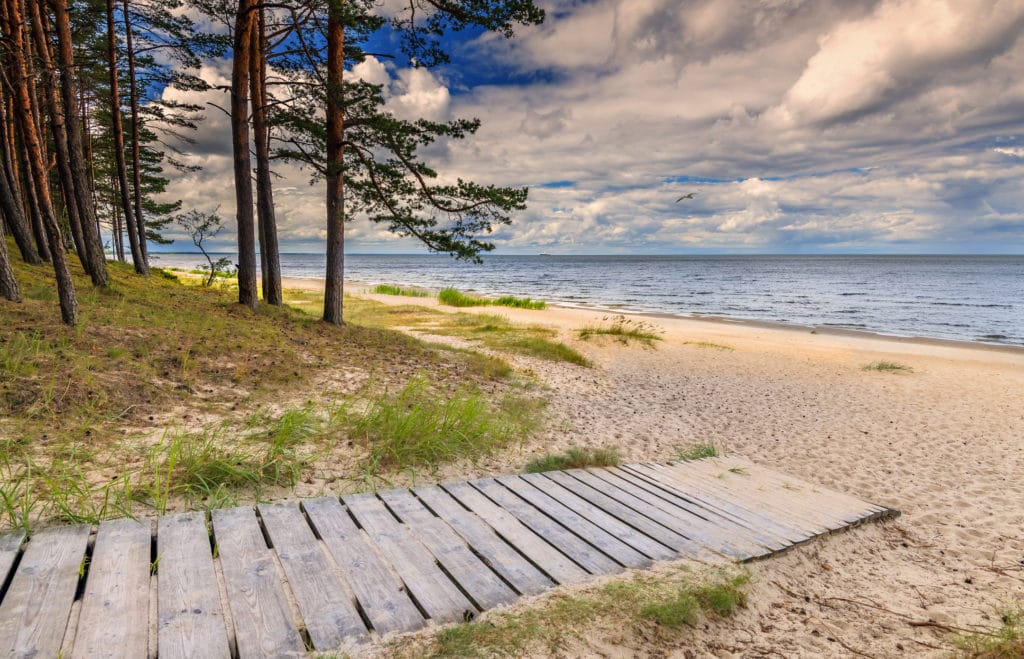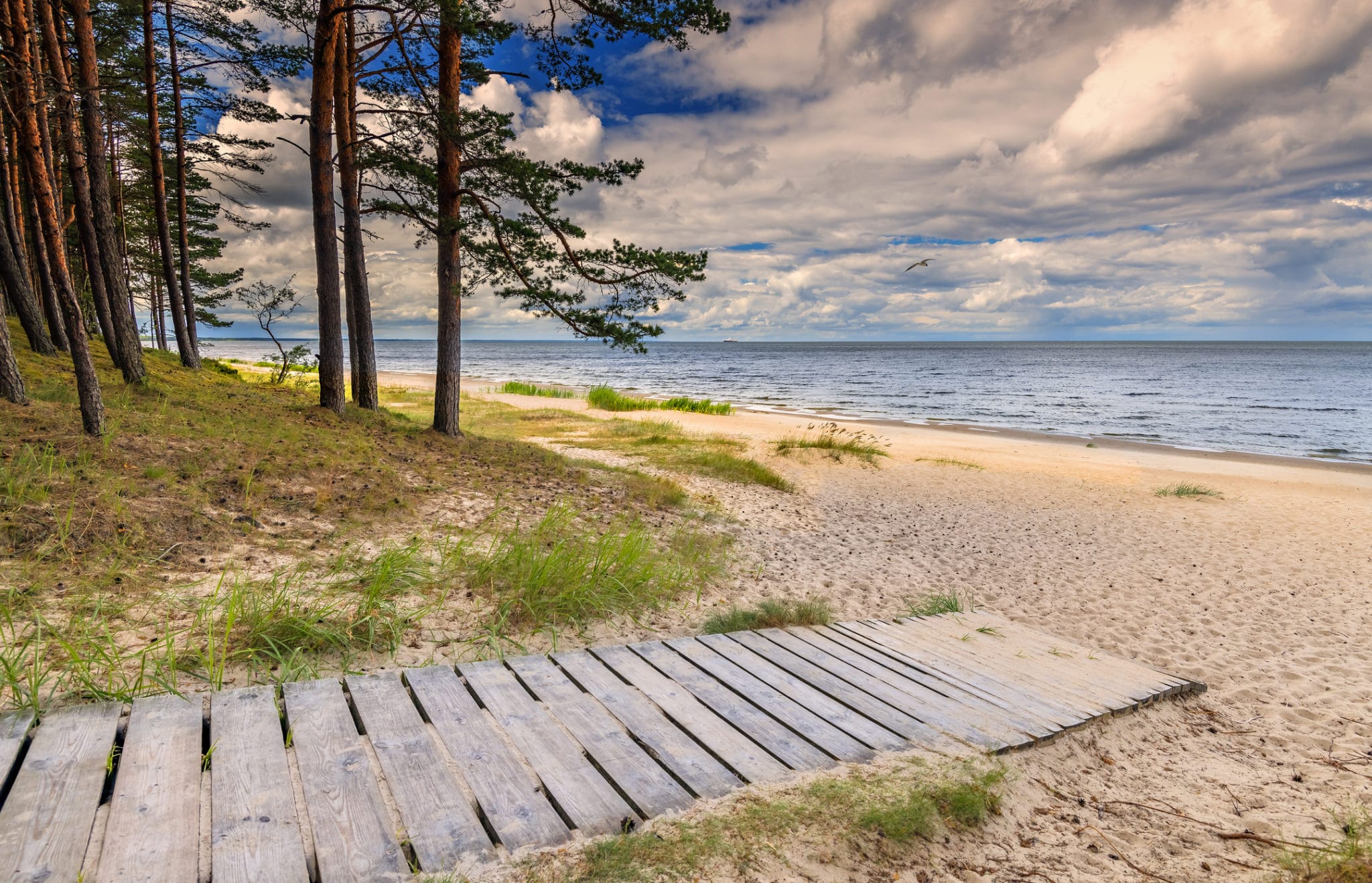 If you're planning a visit to Latvia, you absolutely must make time to explore outside the capital city and include a few day trips from Riga. Latvia is such a beautiful and unique country, it would be a shame to see just one place.
In fact, one of my favorite things about Latvia is how easy it is to get around. The country is compact, has excellent infrastructure and it packed full of natural beauty.
It's the perfect opportunity to take advantage and plan some day tours around this wonderful country.
So after you've finished exploring Old Town Riga, the beautiful Art Nouveau Museum and the Riga Central Market, prepare for some adventure with one of these fun day trips from Riga.
To help you weigh your options for the perfect day trips from Riga, I put together this list of some of the most popular choices. Hopefully, you'll have time to visit more than one.
7 Day Trips from Riga
For the majority of these day tours from Riga, you can get to all destinations within an hour or so by car. Once you arrive at each destination, you can make your own walking tour of the area and spend as much time as you like in each place.
For those of you not interested in driving or renting a car, many of these day trips from Riga can also be booked as part of a small group tour or private tour.
A quick internet search should provide some wonderful options. You can also inquire with your hotel's front desk or apartment host.
No matter how you decide to put together your Riga day tours, I think you'll find the time and effort completely worth it. I hope you find Latvia to be as wonderful as I did.
1. Sigulda
Sigulda is a beautiful hillside town that sits in the Guaja River Valley about one hour outside the capital city of Riga. The town is known for its three castles, two medieval castles, and one built in the 18th century. 
The town is a popular destination for residents of Riga as well due to its proximity and the beauty of the area. In the fall, Sigulda is especially popular due to the abundance of fall colors on display.
HIking is another popular activity in Sigulda. You'll find dozens of trails all over the Guaja River Valley in a variety of distances and levels of difficulty. Tackling one of the many trails here is a perfect way to get in some exercise and outdoor time. 
If hiking is not your thing, the town also has a tram that runs over the treetops. The tram departs from each end every 20 minutes or so. 
If you're on the adventurous side, head over to Tarzan's Adventure Park. The park offers a variety of unique activities from zip lining to obstacle courses. The park is open daily from 10:00 a.m. to 8:00 p.m.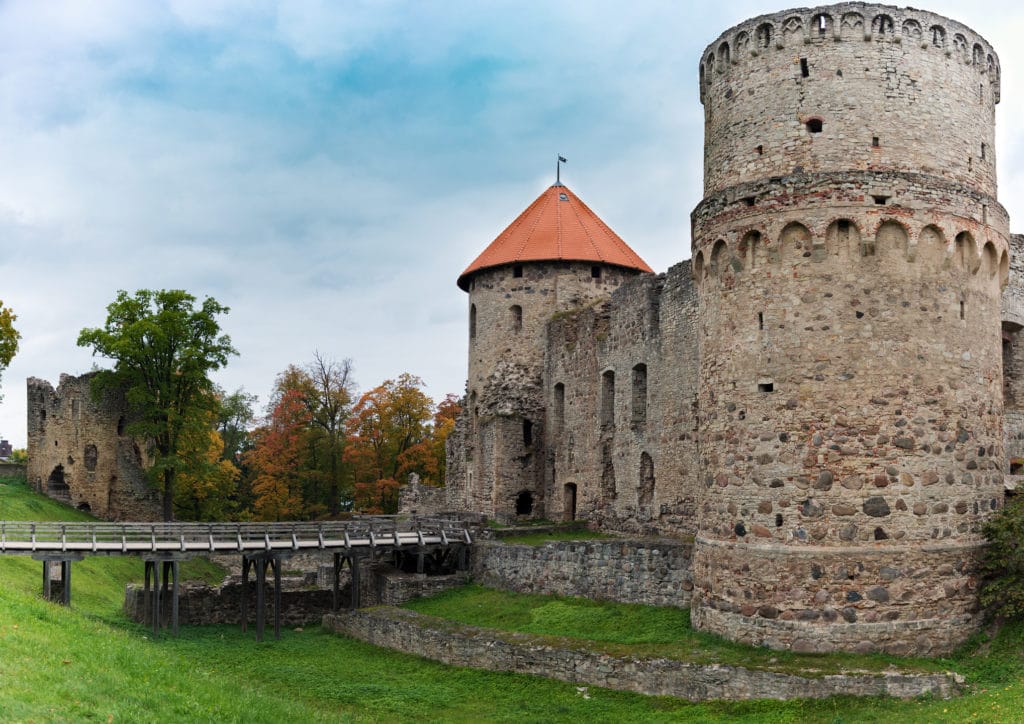 2. Cesis
The traditional Latvian town of Cesis is found about one hour east of Riga. The town is actually located within the boundaries of Gauja National Park.
Due to this incredibly fortunate location, you'll have access to plenty of outdoor activities when visiting Cesis.
The town of Cesis itself is famous for Cesis Castle, one of the most well-preserved Medieval castles in Latvia. The castle was built in about 1214 by the Livonian Brothers of the Sword, a Catholic military order.
While Cesis Castle holds a long and storied past, its most interesting era (in my opinion) was during the time of the Livonian War which took place from 1558 to 1583. During the war, in 1577, the castle was under attack by Ivan the Terrible's army.
Instead of surrendering, those inside the castle committed a mass suicide by blowing themselves up with gunpowder.
Today, Cesis Castle is one of the most visited tourist attractions in the Baltics. The castle is open to visitors year round and visitors are free to explore the castle's rooms and tower on their own.
Cesis Castle is open Tuesday through Friday from 10:00 a.m. to 5:00 p.m. and Sunday from 10:00 a.m. to 4:00 p.m. The castle is closed on Mondays. Admission is 3 Euros per person.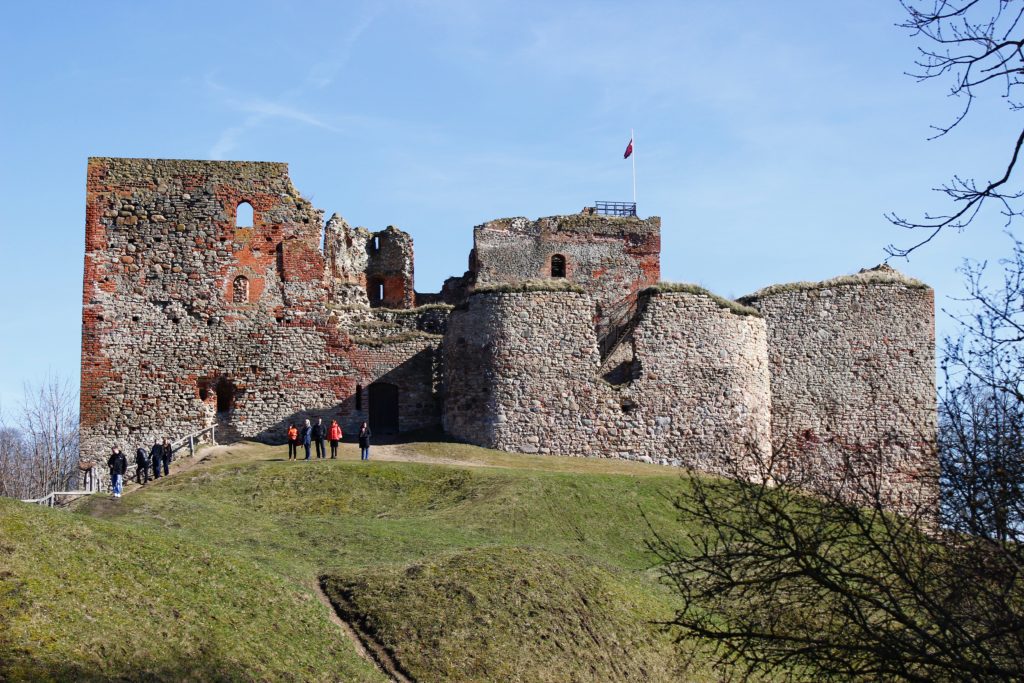 3. Bauska
You can find beautiful and quaint Bauska about one hour south of Riga. As you might have guessed, the town is home to a castle.
The Bauska Castle was built between the 15th and 16th Century by the Livonian Order. In 1706, the castle was blown up by the Russians during the Great Northern War.
Today, only the ruins of the castle remain. There is however, a nearby palace that has been fully restored.
Both the Bauska Palace and castle ruins are open to visitors. There is a beautiful view of the surrounding area from the top of the Bauska Castle tower.
Aside from the castle and palace, there is also an onsite museum where visitors can learn about the history of the region and the structures you are touring.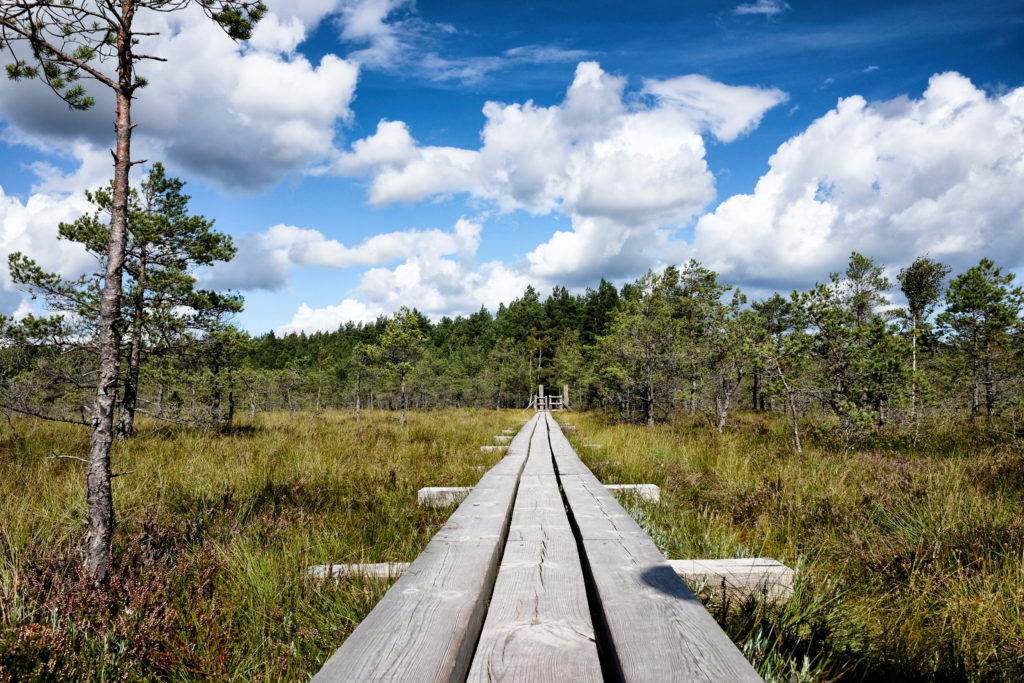 4. Kemeri National Park
Kemeri National Park is located 45 minutes from Riga just west of Jurmala. The park features the same characteristics of the traditional Latvian countryside including forests, bogs, lakes, and beaches. 
Within the park there are also several natural springs, which made the park a popular spot for spas and resorts at one time. However, the area is not as popular as it once was. 
The park is also known for its many boardwalks leading visitors over the bogs and also for bird watching as the area is home to a few rather rare Latvian bird species.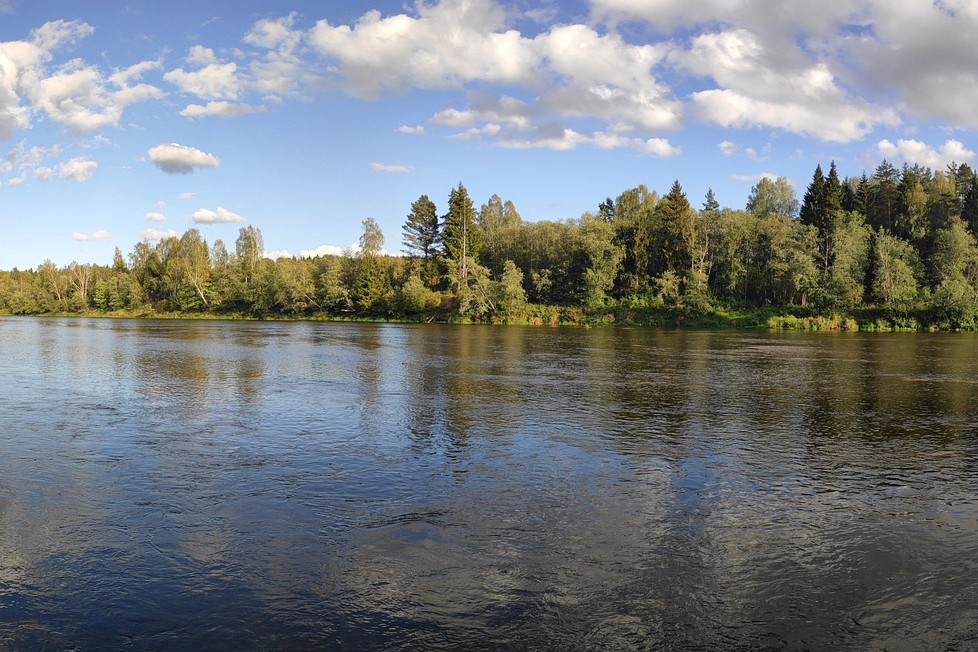 5. Gauja National Park
Gauja National Park is located about one hour east of Riga. It is Latvia's oldest and largest national park. The park is known for its beautiful rivers, cliffs, and caves that line the Gauja River. 
There are also over 500 historical and cultural monuments found within Gauja National Park, including a total of 6 medieval castles. 
Of particular interest inside Gauja National Park is the Turaida Museum Reserve and Turaida Castle. On the reserve visitors can also explore Turaida Church, Folk Song Hill, Folk Song Garden, and the Rose of Turaida Memorial.
Popular activities within the park include hiking, bungee jumping, boating, cycling, and skiing. If you'd like to make your visit to Gauja National Park an especially adventurous day tour, you can even try out bobsledding.
Gauja National Park is open year round.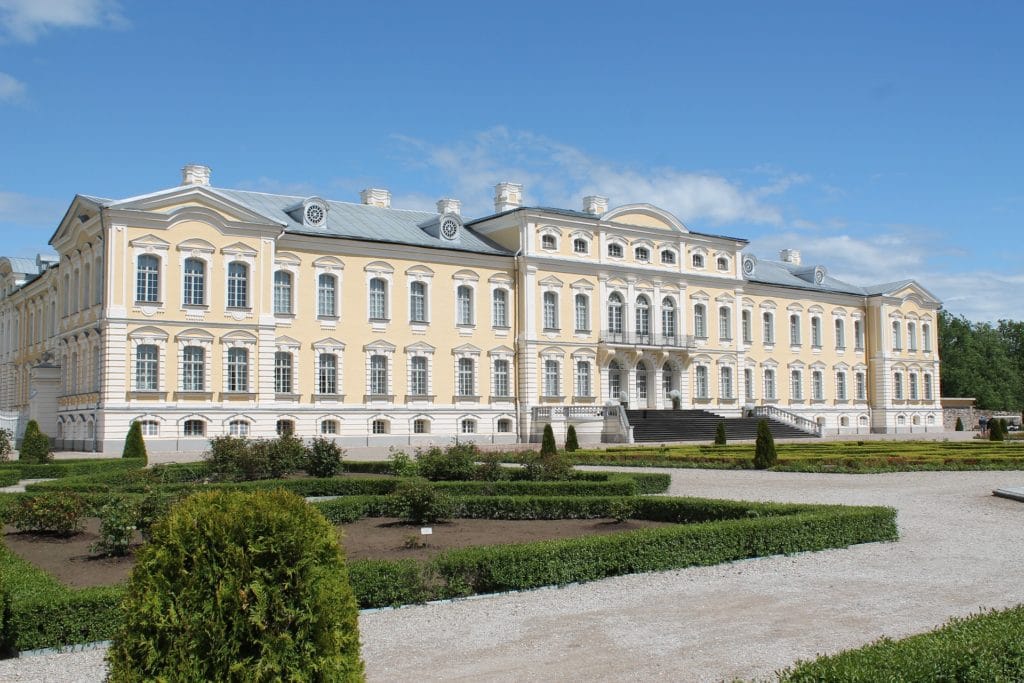 6. Rundale Palace
Rundāle Palace is found in the town of Rundale, with the drive from Riga to Rundale taking just over an hour. The palace is a Baroque style palace built in the late 1700s for the Dukes of Courland. 
The palace had many uses over the years, including being used as a school until 1978. Today, the palace and museum are open to the public for visiting and occasionally for special events. 
On the interior of the palace visitors can view the many halls and apartments. On the exterior of the palace, visitors can walk through the beautifully manicured French Garden and Rose Garden. 
The Rundale Palace is open for viewing daily from 10:00 a.m. to 5:00 p.m. A guided tour is available for those who would like to learn about the history of the palace.
Regular adult admission is $8 Euros. It is recommended that you purchase your tickets in advance to avoid the long lines during certain parts of the year. More information can be found by visiting their website. 
I also encourage you to arrive early if planning a Rundale Palace tour from Riga. This is one of the most popular day trips from Riga Latvia, so the palace can be a bit crowded at times.
If you'd like to avoid these crowds, plan your visit for the shoulder season, a weekday, or just arrive early.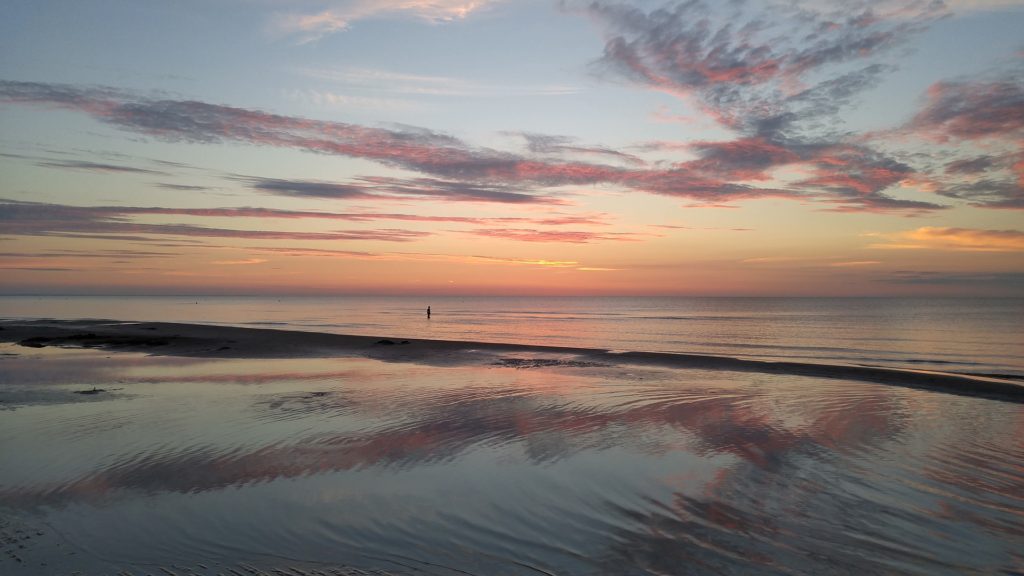 7. Jurmala
One of the easiest Riga day trips is Jurmala. Jurmala is a resort town located along the northern coast of Latvia about 30 minutes west of Riga. The town is famous for its fresh air and miles of sandy beaches. 
The town is filled with resorts, spas, and restaurants to suit just about any budget. Due to its coastal location, the town is busiest in the warmer summer months, but there is still plenty to enjoy during cooler times of the year as well.
As you might expect, resort prices tend to be lower during the cooler months as well, so take advantage. 
The most popular activity in Jurmala is swimming and hanging out at the beach. The beaches here are clean and family friendly. You'll also find lots of options along the beaches for snacks and drinks if you get hungry, though you can always bring your own. 
Most visitors to Jurmala will eventually find themselves on Jomas Street, a trendy area perfect for trying out the local restaurants and bars. 
Jurmala also has a popular water park called Līvu akvaparks, which is open seasonally and makes a great place to keep the kids entertained if you're traveling with little ones. 
I hope you've found some inspiration in these 7 best day trips from Riga. If you're planning to explore the capital city itself, be sure to see the highlights from my own visit to Latvia to have the perfect one day in Riga.
5 Tips for Planning Day Trips from Riga
Plan to leave Riga early in the morning in order to avoid traffic and maximize your time exploring outside the city.
Leave time for stops along the way. Part of the fun of a road trip is being able to stop anywhere you want along the way. So if you see something cool, pull over.
Bring some water and snacks for the road. You don't want to waste time on your day trip from Riga. So plan ahead with snacks and water so you don't have to stop and look for these items later.
Bring comfortable shoes and dress in layers. You'll likely be doing a lot of walking, so you'll want to be wearing the right shoes and clothing.
Fill your tank before you leave. While there are plenty of service stations around Latvia, you don't want to waste your time getting gas when you could be doing more fun things.
Double check opening hours of the destinations you plan to visit. You do not want to drive all the way out into the countryside to visit something only to find out they are closed.
For those that have extra time for traveling outside Latvia, consider going on a mini Baltic tour to explore more of the region. I have heard from nearly everyone who's traveled the region that both Vilnius and Tallin are not to be missed. I plan on going myself later this year.
If you've been to Latvia and taken your own day trips from Riga, I'd love to hear from you. I'm always looking for good recommendations or to hear what day trips you liked and which ones you didn't. Thanks so much for reading.
Want to save it? Pin it.
Photo by Pumpizold A. I'm not gonna lie, I didn't have high expectations while planning…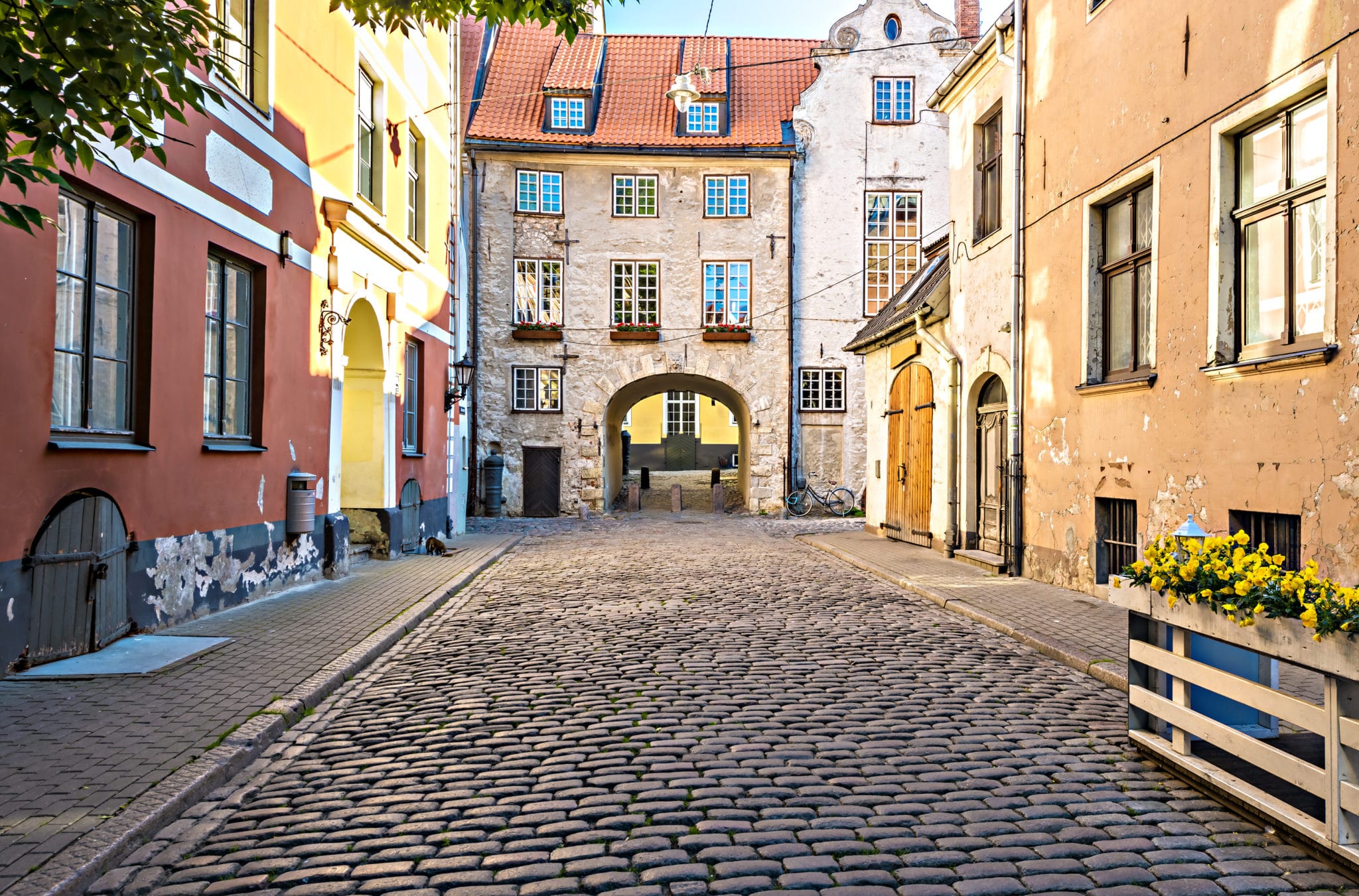 Photo by Ross Helen If you're in the midst of planning a trip to Latvia…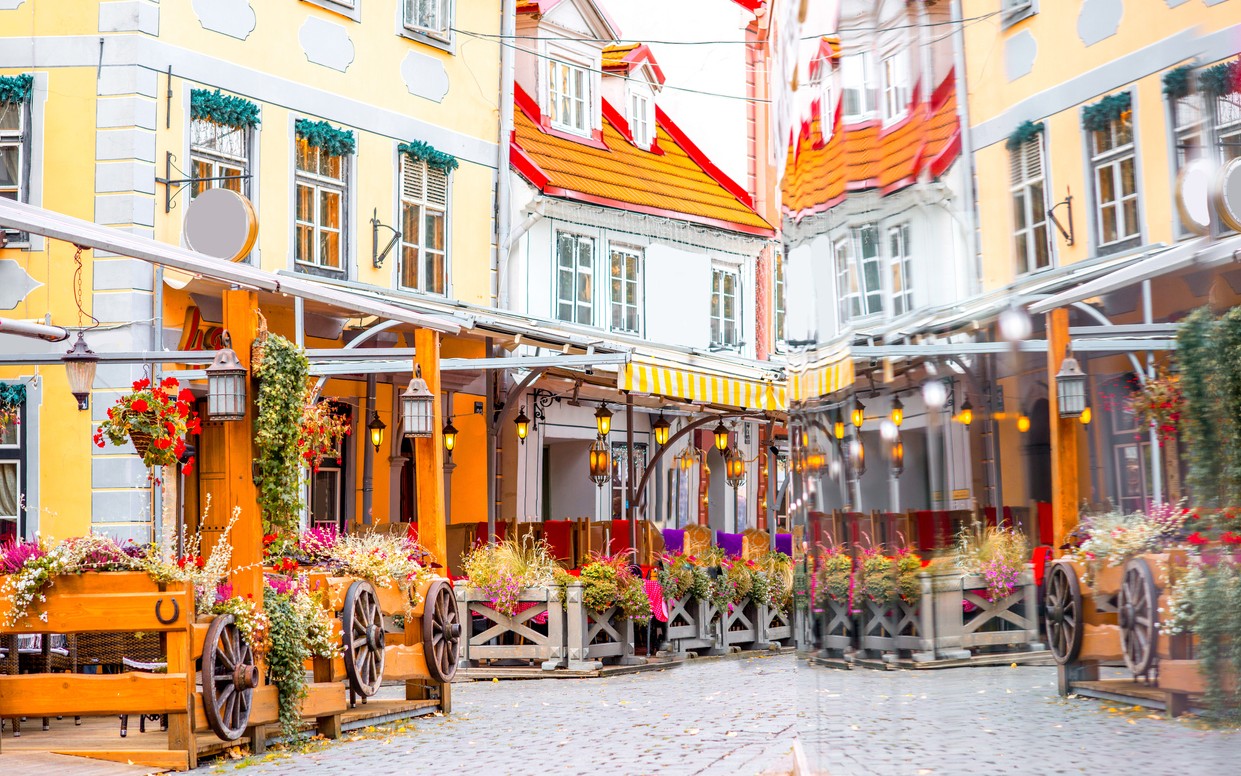 Photo by Gorsh 13 If you're planning a visit to Latvia, you absolutely must make…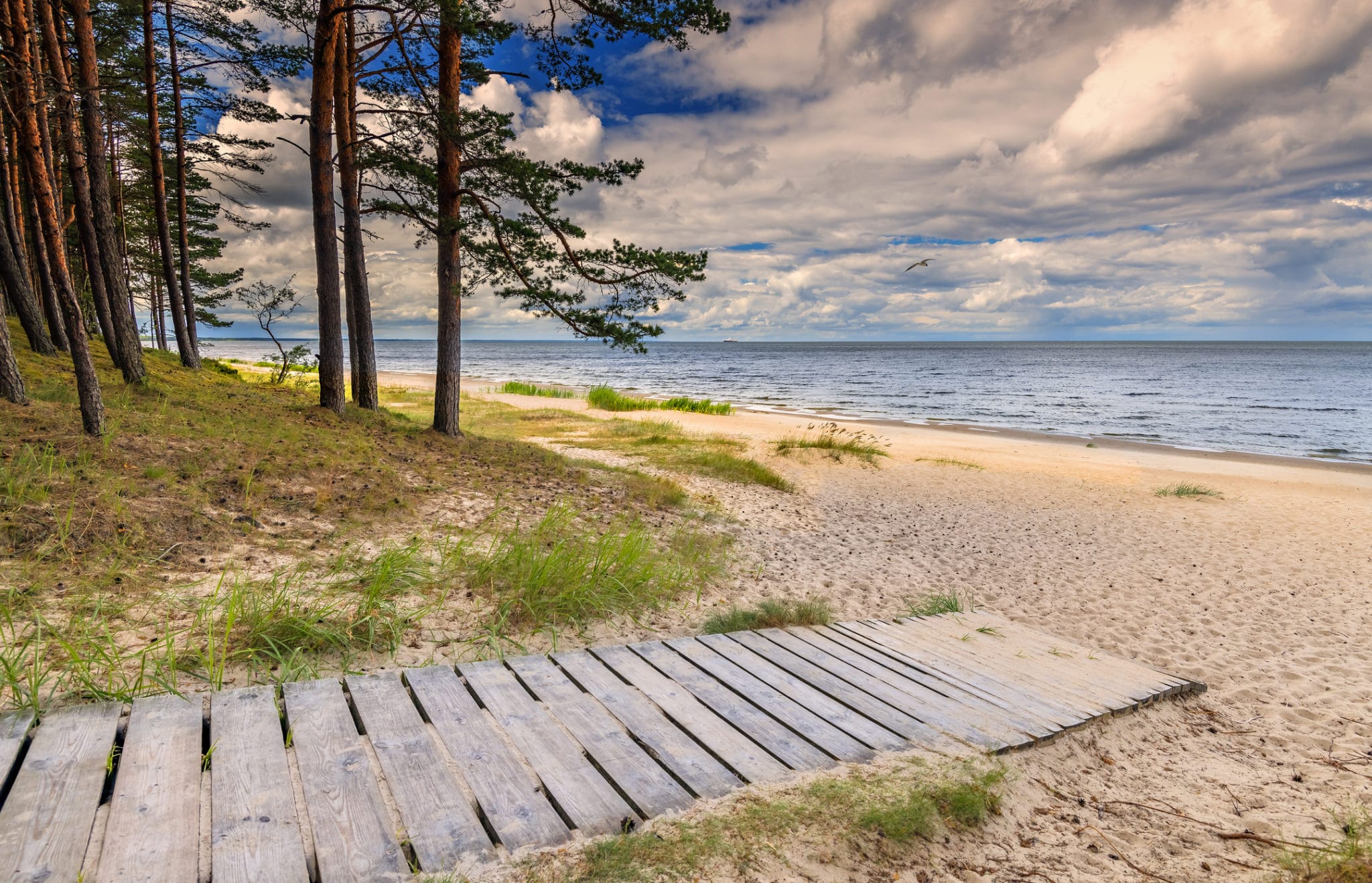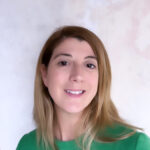 Eden Fite
Part-time Traveler | Dog Lover | Avoider of Crowds
I help busy people find creative ways to travel more.