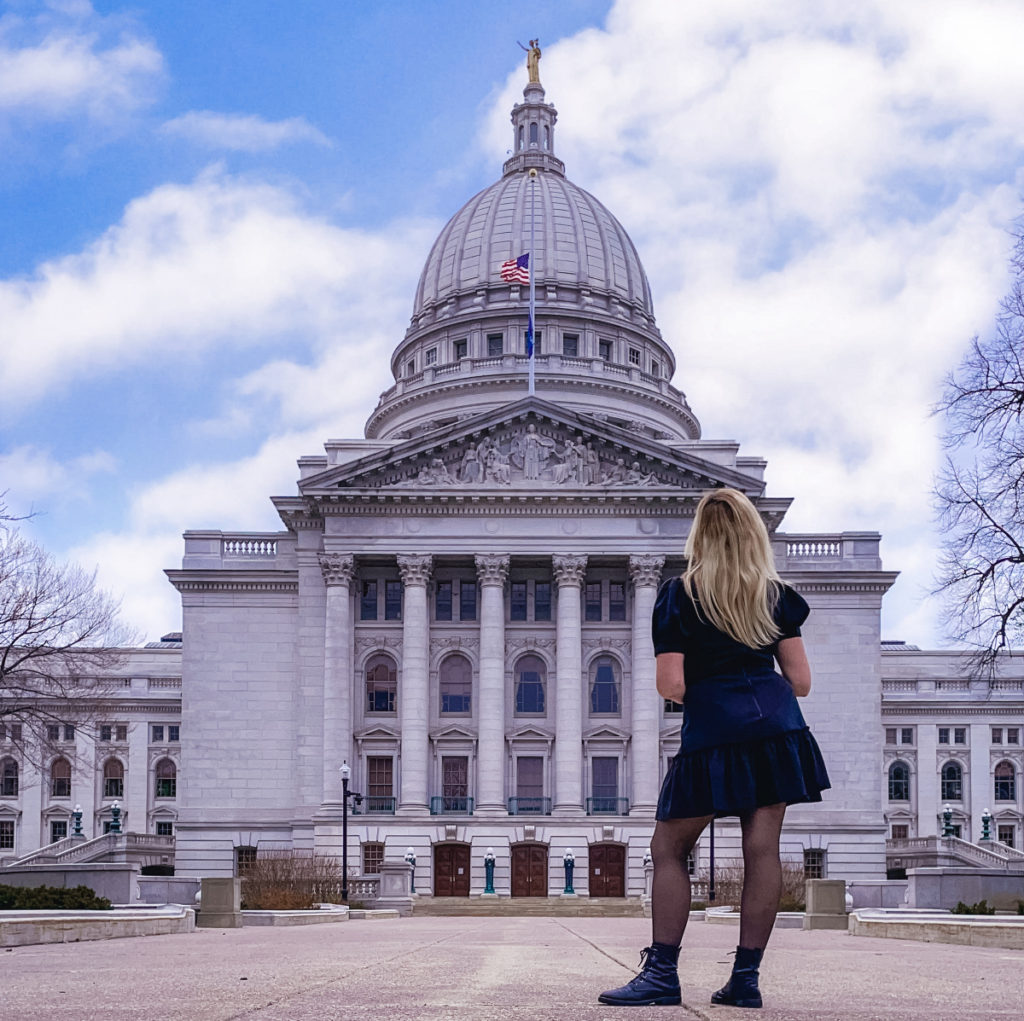 First time visitors looking for the best things to do in Madison, Wisconsin are in for a pleasant surprise.
This lively midwestern capitol city has so much to offer travelers. Whether you prefer exploring city streets, or finding local outdoor adventures, Madison has it all.
Downtown Madison sits on an isthmus, a narrow stretch of land between two bodies of water, which in this case is Lake Mendota and Lake Monona, and is the heart of the city.
Downtown is where you'll find Madison's biggest attraction, the Wisconsin State Capitol, as well as some of the city's best museums, restaurants, and bars.
Outdoor lovers will enjoy adventuring in and around Madison's five lakes. Yes, I said five. Around the lakes you'll find hiking trails, bike paths, and all kinds of outdoor opportunities to enjoy during your visit.
Whether you've already booked your trip or you're still considering, this guide to the 10 best things to do in Madison, Wisconsin is sure to inspire your visit.
Some of the links in the post are affiliate links. If you make a purchase through these links it helps to support this site at no extra cost to you.
1. Visit the Wisconsin State Capitol building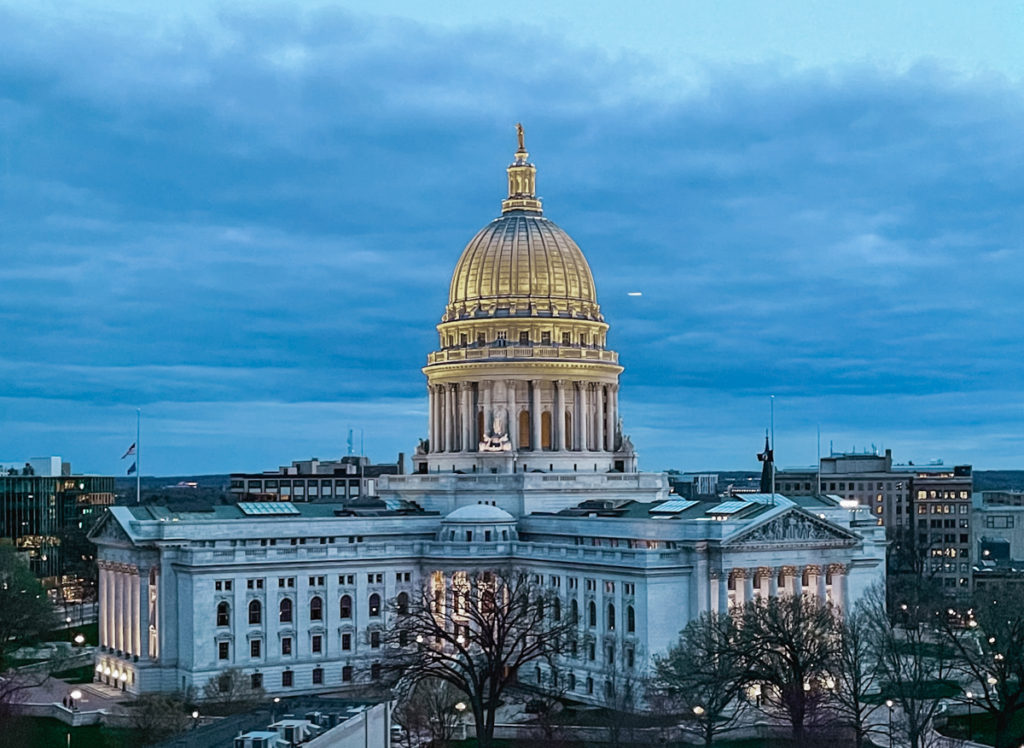 The Wisconsin State Capitol building is one of Madison's biggest attractions and I'm sure you can see why. Even if you're short on time or have just one day in Madison Wi you really don't want to miss this one.
When walking through Capitol Square in downtown Madison, the building commands your attention. It's huge, but elegantly built and you just can't help but stare.
The Wisconsin State Capitol is artfully constructed and you'll observe at first glance that its design was inspired by the US Capitol Building in Washington DC.
Free guided tours are offered several times per day and you don't want to miss joining one. You'll learn all about the history, inspiration for, and construction of the building and it's really interesting stuff.
If you're planning to visit and join a guided tour, I recommend arriving at least 30 to 45 minutes before your tour is scheduled to start. This way you can take your time to enjoy the exterior of the building before going inside.
You'll find excellent photo opportunities from just about every angle if you'd like to snap some photographs.
The guided tours of the Wisconsin State Capitol are available daily. Admission is free and reservations are not required.
The guided tours are run Monday through Saturday at 9:00 a.m., 10:00 a.m. 11:00 a.m., 1:00 p.m., 2:00 p.m. and 3:00 p.m. On Sunday, only the afternoon tours are available. Each tour will last approximately 45 minutes to one hour.
Visitors wishing to join a Wisconsin State Capitol tour should meet at the information desk on the ground floor a few minutes before the start of the tour.
Traveling Soon? Don't forget your travel insurance.
Travel insurance is now more important than ever.
Travel insurance is probably less than you think it is. (Ex. For a week in Spain next month I'm paying less than $62.00.)
Travel insurance covers a lot more than you think it does.
It's better to have it, than need it and wish you'd bought it.
See for yourself. Check prices here.
2. Sample the state's best cheeses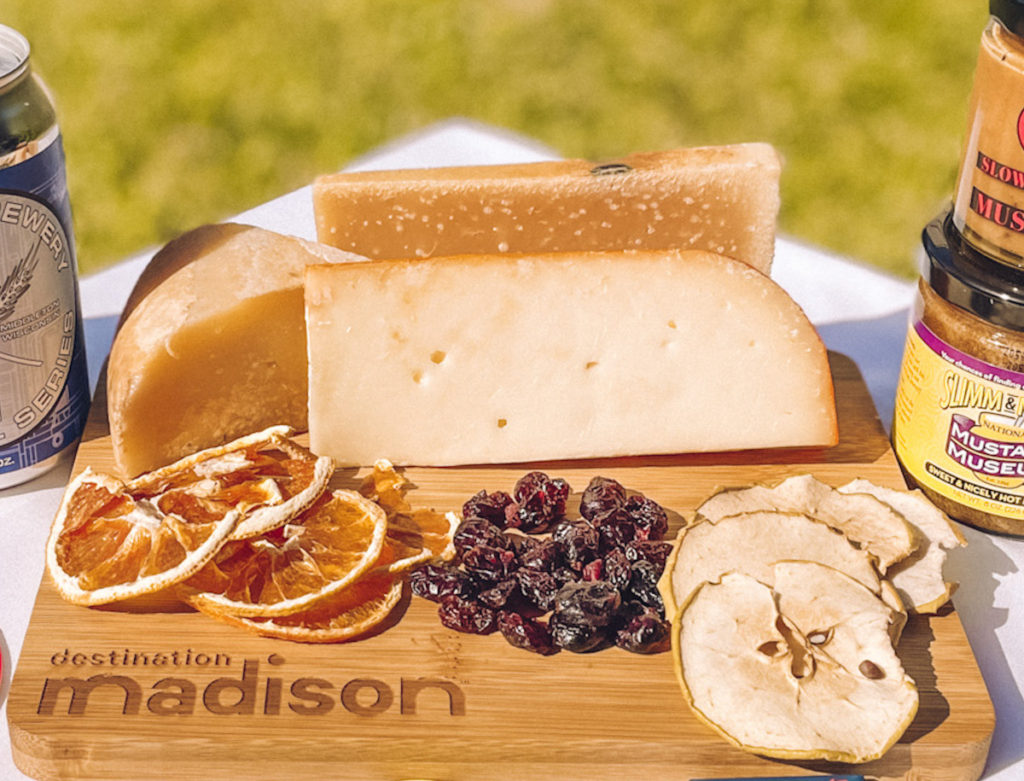 As you are probably well aware, Wisconsin is often associated with cheese. The state has a long history of producing cheese dating back to the arrival of European immigrants in the 19th century.
Today, Wisconsin is the largest producer of cheese in the United States, though California is often not far behind. You can find over 600 varieties of cheese made in the state, many of which are sold in local cheese shops around the state.
If you're looking to sample some of Wisconsin's best cheeses while in Madison head to Fromagination in Capitol Square.
Fromagination is an artisan cheese shop that makes fresh sandwiches, salads, charcuterie boards and cheese trays. They also serve beer and wine, so this is a fantastic option for lunch after you finish your capitol tour. They are conveniently located just across the street.
If you're looking to bring something special back home with you, Fromagination also sells gift boxes and baskets in all kinds of varieties and sizes. They will be happy to help you put something together before you leave.
Those looking for a more immersive Wisconsin cheese tasting experience might enjoy one of their cheese tastings or classes. Visit their website for more information on these activities.
Fromagination is open Tuesday through Saturday from 10:00 a.m. to 5:00 p.m.
3. Explore Madison's five lakes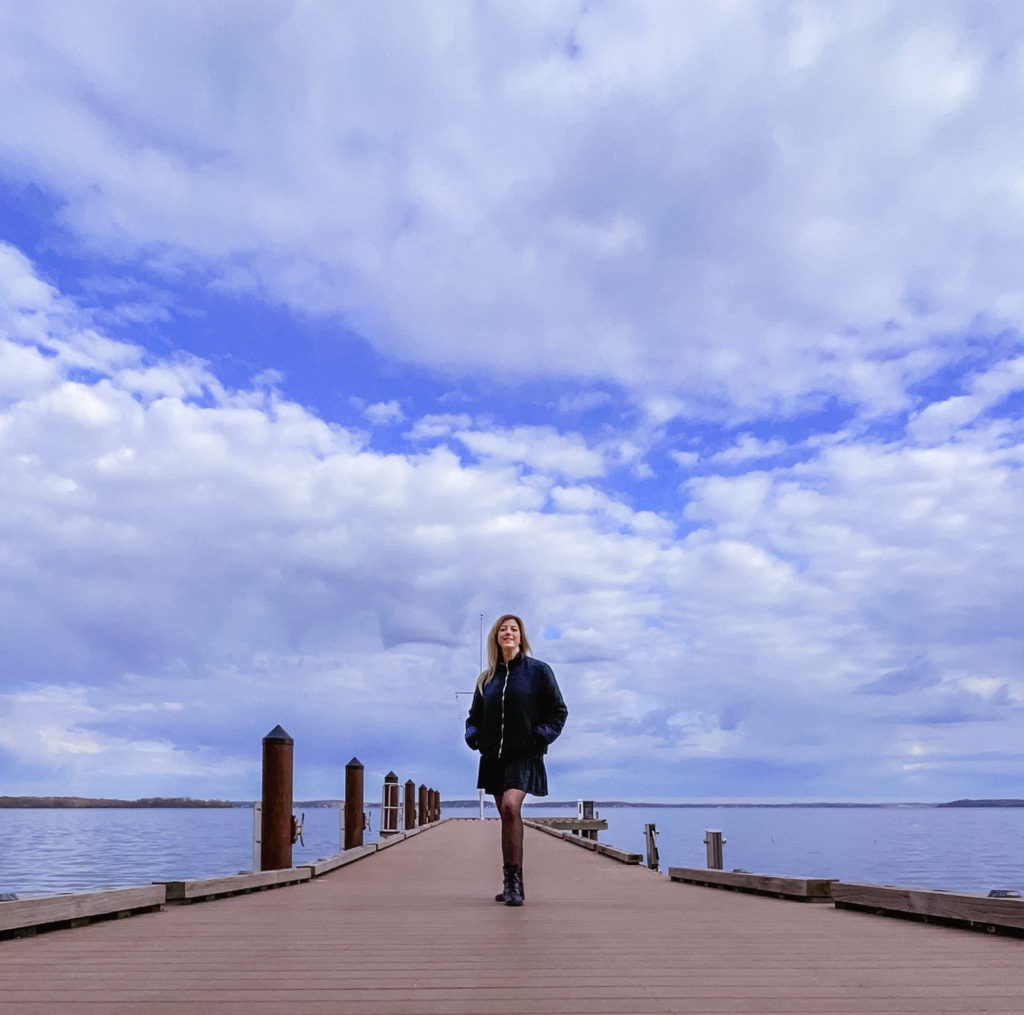 If you're looking for the best free things to do in Madison Wisconsin, just head outdoors.
As mentioned above, the city of Madison is home to five lakes, two of which are on opposite sides of downtown.
Pictured above is Lake Mendota which is the largest of the city's five lakes and sits to the north of downtown. Across the city you'll find Lake Monona on the south side of downtown.
The remaining three lakes are Lake Wingra, Lake Waubesa, and Lake Kegonsa which are all located south of downtown Madison.
Lake Wingra sits just north of the UW Madison Arboretum and Kenry Vilas Zoo, which can make for a nice day trip just outside the city center.
Visitors to Madison can enjoy kayaking, canoeing, stand up paddleboarding, sailing, and even kite surfing on the lakes. You'll find equipment rentals at various locations around each of the area's five lakes.
One local option is Madison Boats which offers rentals starting at $16 for the first hour for kayaks and stand up paddleboards. Visit their website for details and the rates for other rentals.
If you prefer to explore the lakes without getting on the water, you will have access to hundreds of miles of local hiking and biking trails all around Madison and the five lakes.
One such example is the Monona Lake Loop, a 12 mile loop trail around Lake Monona which is reported to have some rather impressive views of the city.
Another nearby option is the 1,200 mile long Ice Age National Scenic Trail which winds through the state. You can find access points for the trail several minutes south of downtown.
If you're looking for a bike, head to one of Madison's B-Cycle stations, the city's public bike sharing program. There are multiple locations across the city and downtown.
4. See an event at Monona Terrace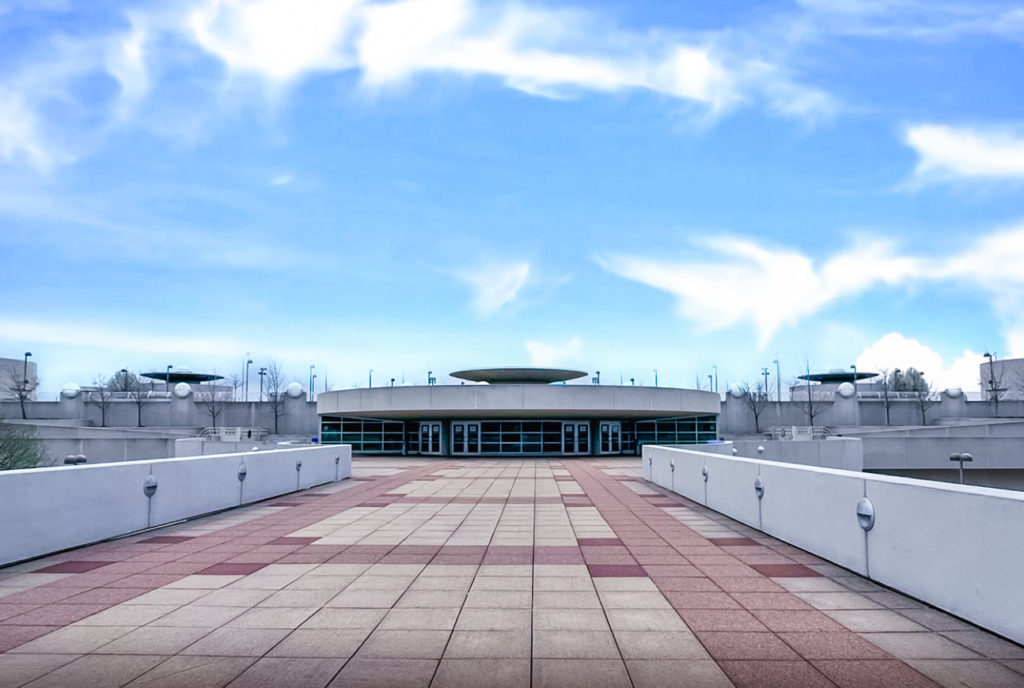 Monona Terrace is an event space and convention center designed by influential architect and Wisconsin native, Frank Lloyd Wright.
The Monona Terrace community center hosts a wide range of events throughout the year including rooftop concerts during the summer months and the Dane County Farmers Market during the winter.
While live events are currently on hold they are expected to return over the summer months. Be sure to visit the Monona Terrace website for up to date information.
In the meantime visitors can still enjoy the rooftop terrace which is open daily at 8:00 a.m., or just pay a visit to admire the architecture.
5. Take a walk on the UW Madison campus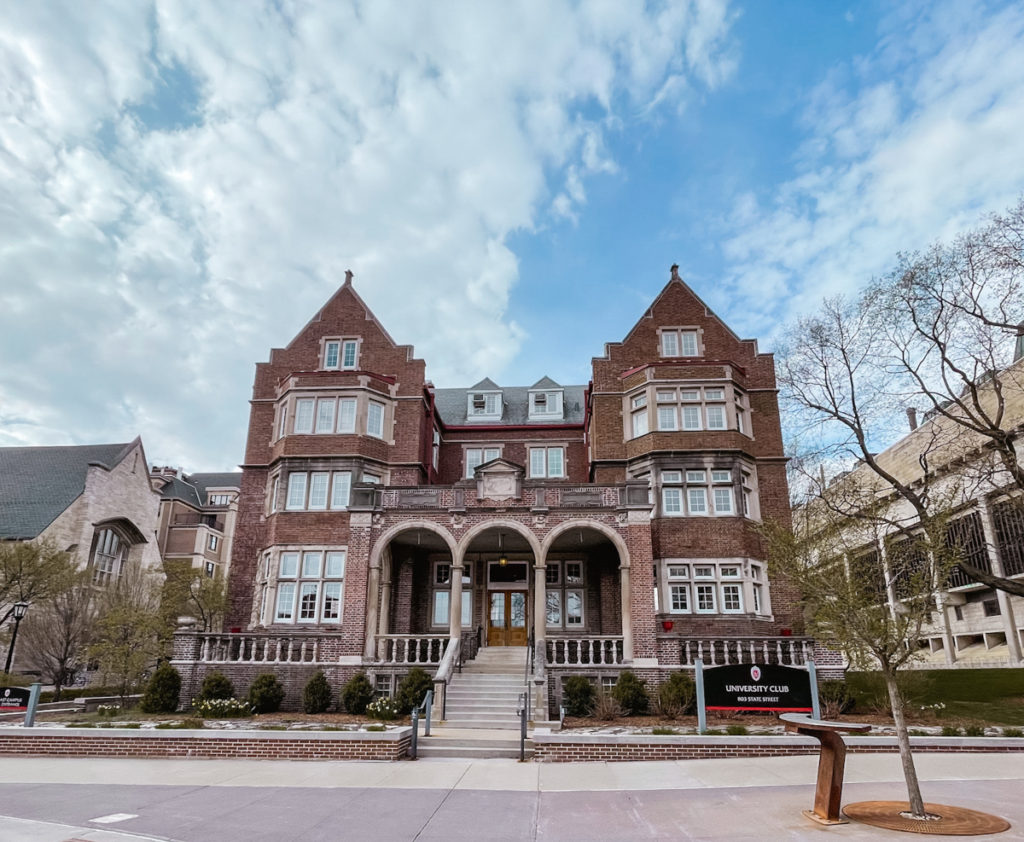 It's no secret that Madison is a huge university town and UW Madison just so happens to be a beautiful campus and well worth a visit.
I recommend saving your stroll through campus for the weekend. This way you'll avoid the crowded walkways while students are going from class to class.
If you're starting out near Capitol Square you can walk down Langdon Street, which is also the university's Greek Row. Langdon Street will take you all the way to the university campus and makes for a nice walk.
Once on campus be sure not to miss Camp Randall Stadium where the Badger's play their home games. You should also stop by the Allen Centennial Gardens, a public outdoor garden and Memorial Union Terrace which sits along the shores of Lake Mendota.
6. Walk down State Street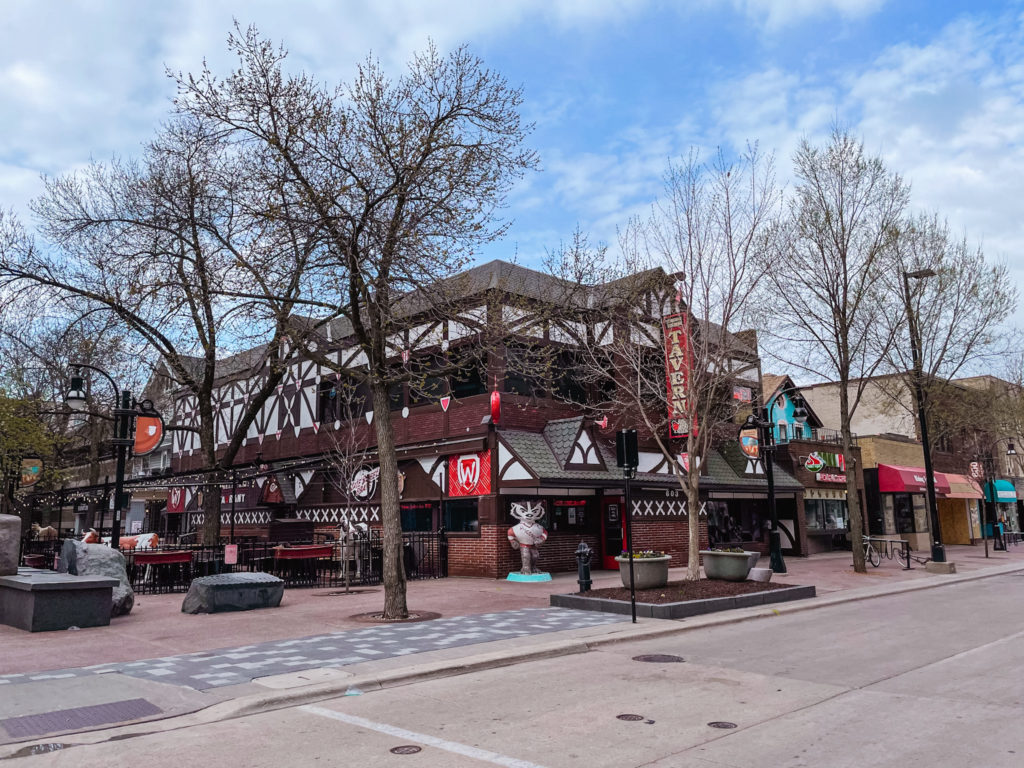 From the UW Madison campus you can follow the city's famous State Street back to Capitol Square.
State Street is a pedestrian only street lined with bars and restaurants frequented by the university's students. It's the place to be on weekend nights if you're in your 20s.
Those of us not in our 20s can still enjoy a visit, but may wish to avoid those rowdy weekend nights. If it's lunch time stop into one of the many local restaurants for something to eat.
You'll find plenty of options to choose from including vegan options, pizza, thai, sandwiches, sushi, and more. Just stop in to wherever looks good.
7. Visit Olbrich Botanical Gardens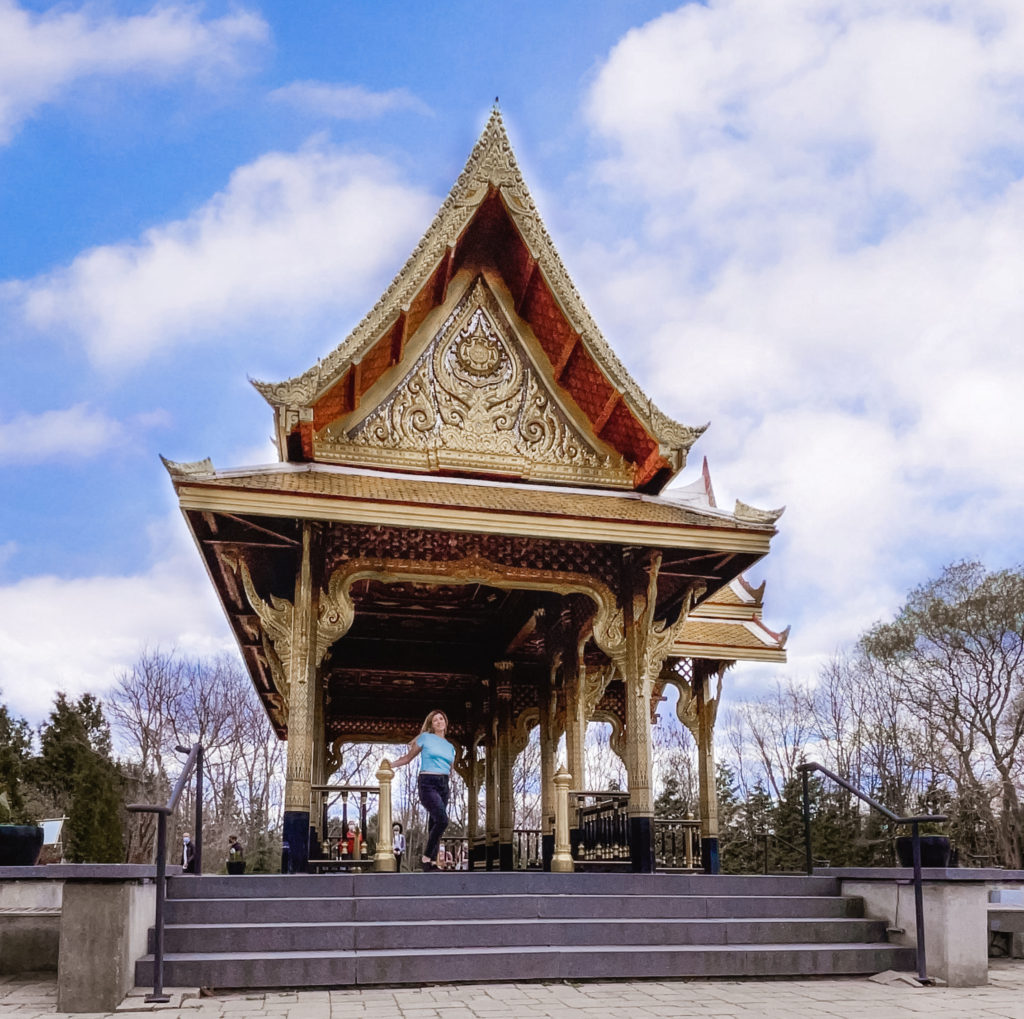 The Olbrich Botanical Gardens are a 16 acre outdoor display garden and tropical conservatory located a short 15 minute drive from downtown Madison.
During your visit be sure not to miss the Thai Pavilion and Garden, it's the only one in the continental United States. In addition to the pavillion you'll also find a Rose Garden, Perennial Garden, Herb Garden and Sunken Garden.
The pavillion is also a perfect spot for photographs, though you'll need a little patience to get pictures without other visitors.
To the left of the main entrace you'll also find the Bolz Conservatory which features a 50-foot-high glass pyramid with tropical plants, orchids, free-flying birds, butterflies and even a waterfall.
The Olbrich Botanical Gardens open daily at 10:00 a.m. There is free admission for the outdoor gardens and just $6 for the Bolz Conservatory.
8. Tour Madison's Museums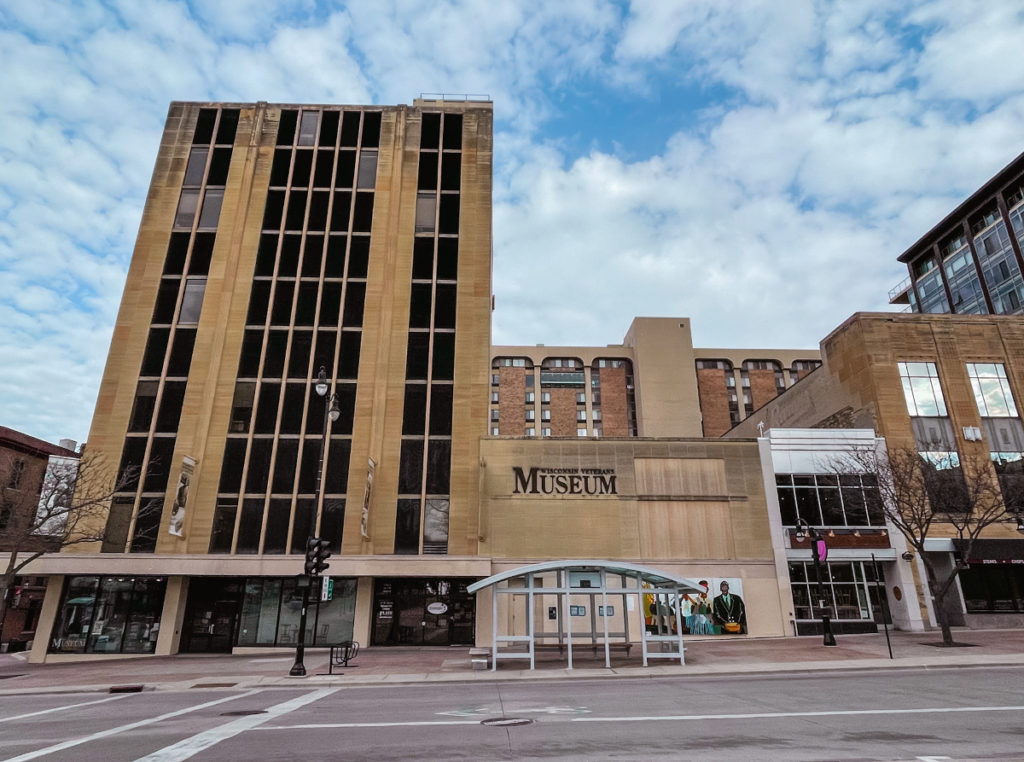 Many of the best things to do in Madison Wisconsin happen to be located in downtown, this includes many of the city's top museums.
You could literally spend days visiting Madison's museums, so I recommend selecting a few that really interest you and going from there. Here are a few to choose from:
In addition to the above, there is also another museum that is one of my own favorite places in the city, the Natioanal Mustard Museum. You can read more about my visit to the Mustard Museum below.
9. Sample mustards at the National Mustard Museum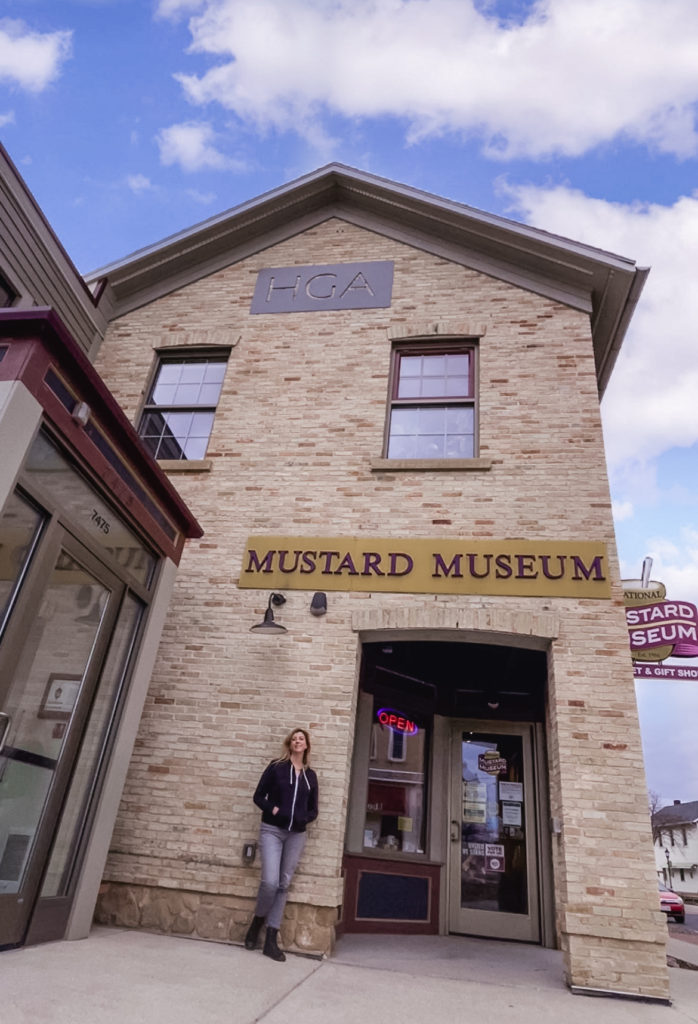 In my opinion, one of the most unique things to do in Madison Wisconsin is to visit the National Mustard Museum. It's both fun and quirky, and offers an experience unique to Madison.
Visitors to the Mustard Museum will learn about the history of mustard and have the opportunity to view the world's largest collection of mustard and mustard memorabillia.
Visitors can even sample various types of mustard and of course, take some to go. There's a mustard shop on the first floor with more varieties of mustard than you ever knew existed. Ask the staff for recommendations if you don't know where to start.
The National Mustard Museum is open Monday through Thursday from 10:00 a.m. to 4:00 p.m and Friday and Saturday from 11:00 a.m. to 4:00 p.m. The museum is closed on Sunday. Admission if free.
Tip: After the Mustard Museum make the 6 minute walk over to Capital Brewery, a local favorite for German style lagers. More on Capital Brewery below.
10. Sample Madison's best craft beers
After you've finished sampling all the delicious and unique mustards at the National Mustard Museum, it's time to wash them down with another of Wisconsin's famous exports. That's right, we're talking about beer.
Lucky for you, you'll find no shortage of breweries in and around Madison from which to sample local craft beers. If you're in town for a while I recommend trying more than one. Here are two of my favorites to get you started.
Vintage Brewing Company: I loved Vintage Brewing Company for their lively atmosphere, fantastic food, and the fact that they had ciders on the guest tap.
Capital Brewery: I loved Capital Brewery for their delicious German style lager beer which they've been brewing since way back in 1986. The staff are also incredibly friendly. If visiting during the summer months they also hold live events at the brewery, which I'm told are really fun if you happen to be in town.
Best Hotels in Madison Wisconsin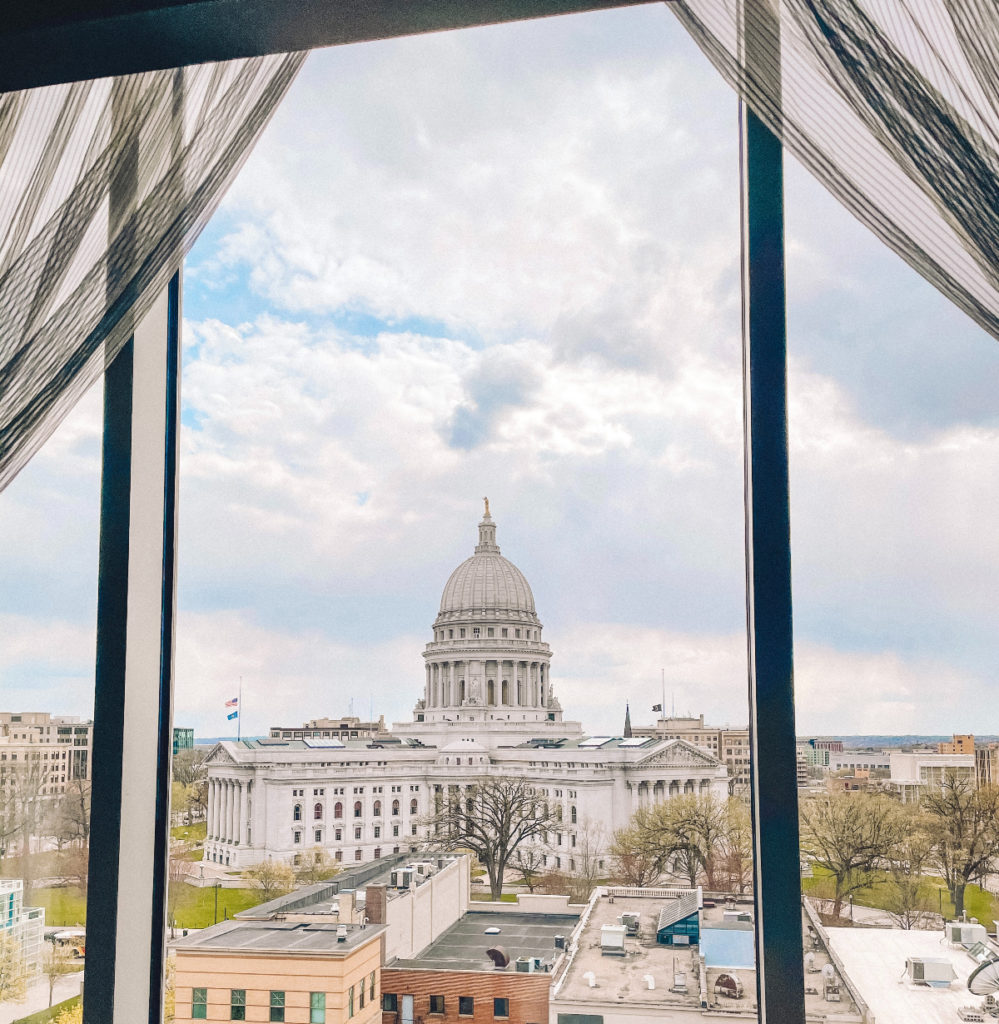 If you're looking for a hotel I highly recommend staying in downtown. From downtown you'll be within walking distance to most of the best things to do in Madison including the Wisconsin State Capitol, the lakes, the UW Madison campus, and many museums, restaurants and bars.
Here are a few of my recommendations on the best hotels in Madison Wisconsin:
AC Hotel Madison: This is where I stayed and I love it. The hotel is affordable and has incredible views of the Wisconsin State Capitol. The image above is taken from my room. The hotel also has the Eno Vino Wine Bar and Bistro on the 10th floor, which serves excellent food and wine with a view.
The Edgewater: This is a luxury hotel on the shores of Lake Mendota. This is where you stay if you want to treat yourself to the best hotel in the city. Rates are surprisingly affordable at around $229/night and up.
Hotel Indigo: Hotel Indigo is a good choice in any city. They have stylish rooms and quality amenities.
I hope reading about the best things to do in Madison Wisconsin has helped inspire you to plan a visit of your own. If you'd like to read about more destinations in the USA head over to my page on United States travel.
This post was brought to you in partnership with Destination Madison. However, the thoughts and opinions expressed here are entirely my own.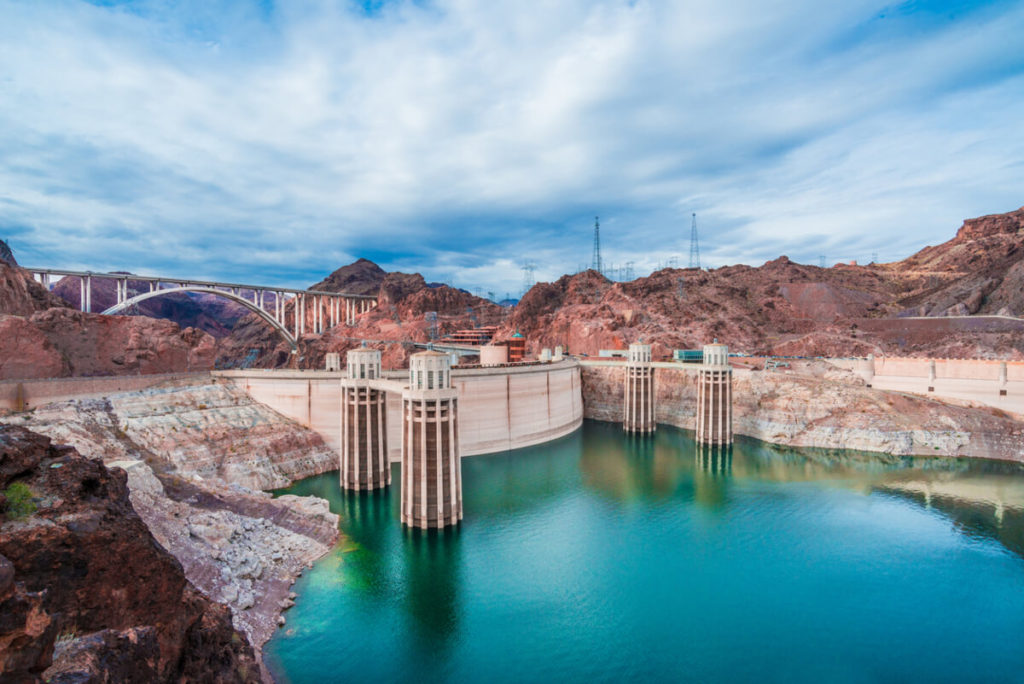 Super Joseph / iStock Las Vegas to Hoover Dam is one of the most popular day trips for travelers spending time in Vegas. Each year about …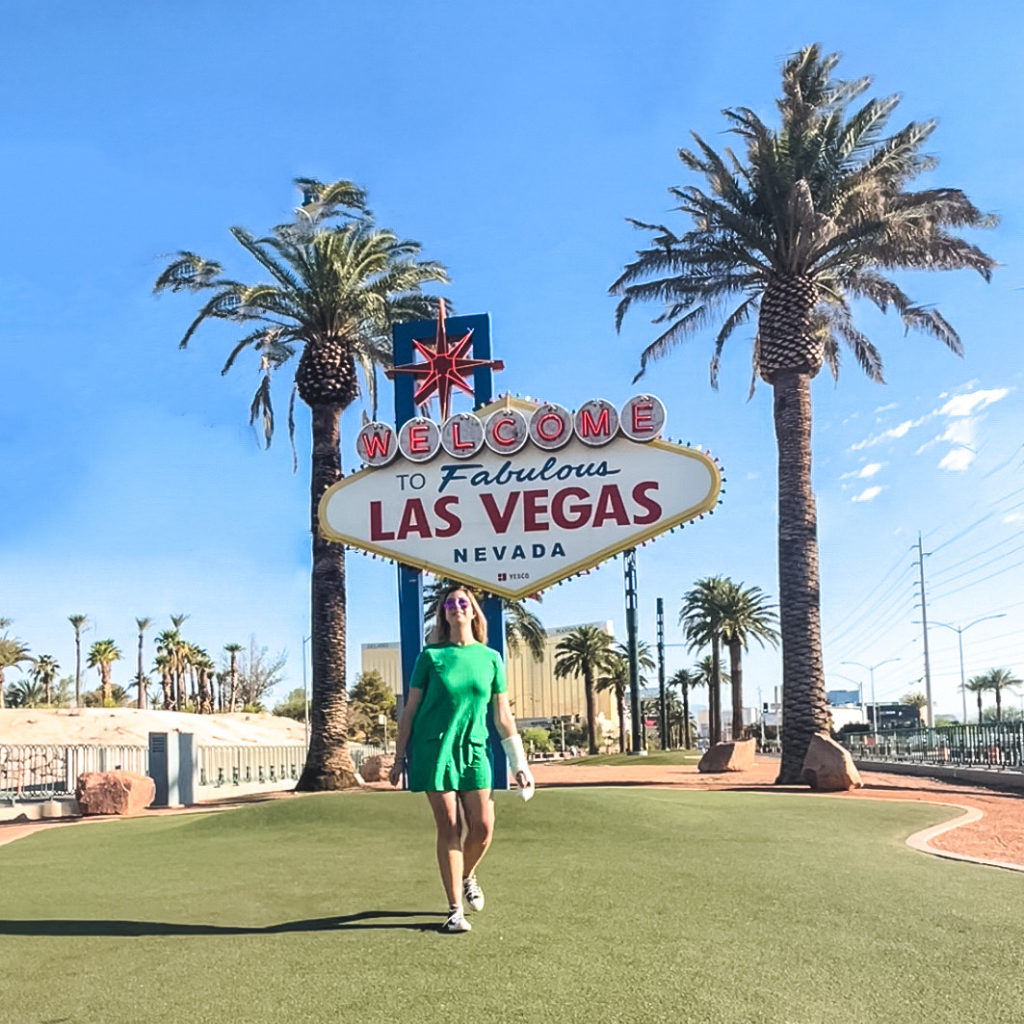 A Palm Springs to Las Vegas road trip is a perfect vacation idea for those looking for a little adventure in the US this year. While …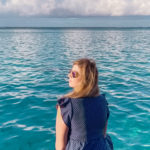 Eden Fite
Part-time Traveler | Dog Lover | Avoider of Crowds
I help busy people find creative ways to travel more.