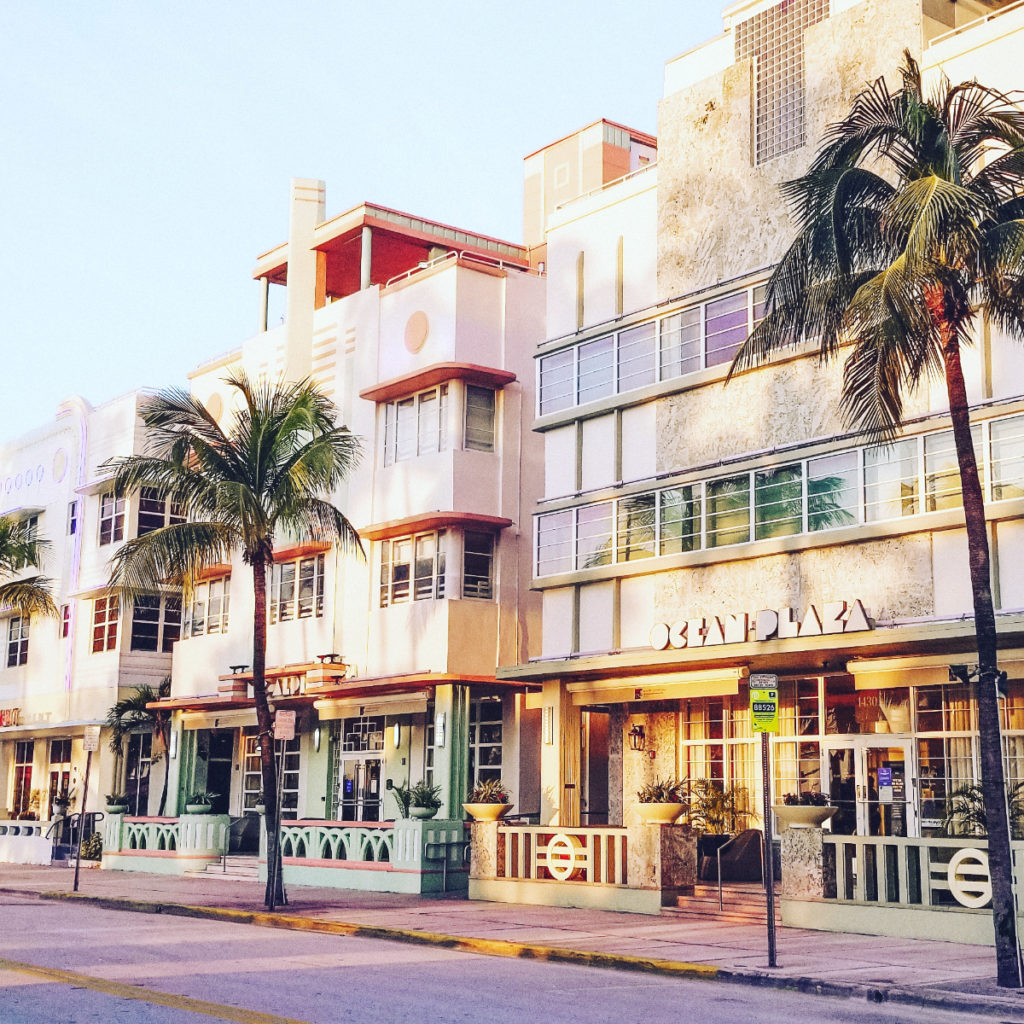 Miami is a beautiful coastal city with historic architecture, white sandy beaches, and one of the hottest nightclub scenes in the world.
Whether you want to spend your days sunbathing at the beach, sampling mojitos in Little Havana, viewing street art at the Wynwood Walls, or exploring Miami's gay scene, there is something in this city everyone.
During my own visit to Miami last year I wandered through the city's streets and neighborhoods taking pictures of all my favorite things.
I've included some of my best pictures from the trip in this post and hope these 10 Photos to Inspire You to Visit Miami will convince you to book a trip of your own.
Some of the links in the post are affiliate links. If you make a purchase through these links it helps to support this site at no extra cost to you.
1. Miami Beach Sunrise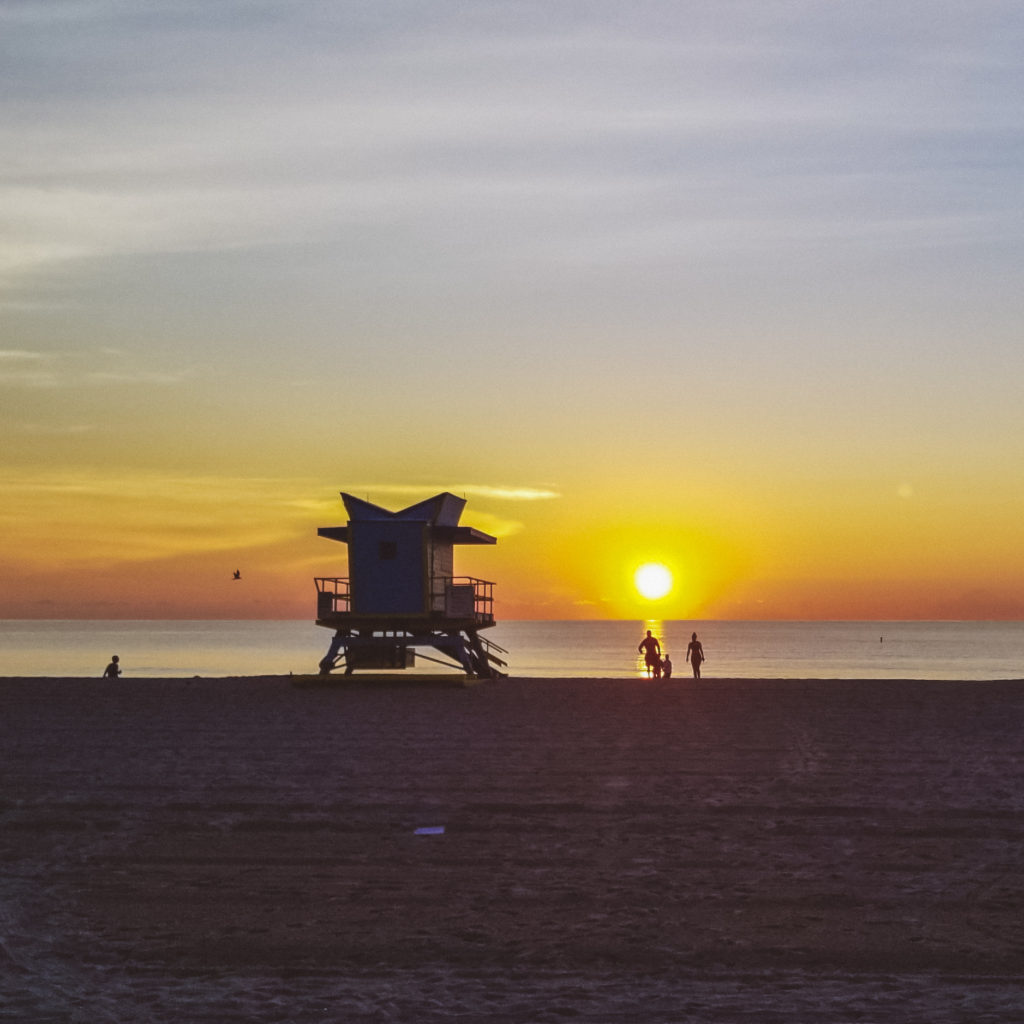 Be sure to catch at least one sunrise during your time Miami. Since you're on the east coast and situated right on the ocean, the sunrises are absolutely spectacular.
Wake up early, grab yourself a to go coffee and something for breakfast, then make your way down to the beach. You can sip your coffee and watch the sun rise.
Traveling Soon? Don't forget your travel insurance.
Travel insurance is now more important than ever.
Travel insurance is probably less than you think it is. (Ex. For a week in Spain next month I'm paying less than $62.00.)
Travel insurance covers a lot more than you think it does.
It's better to have it, than need it and wish you'd bought it.
See for yourself. Check prices here.
2. Art Deco District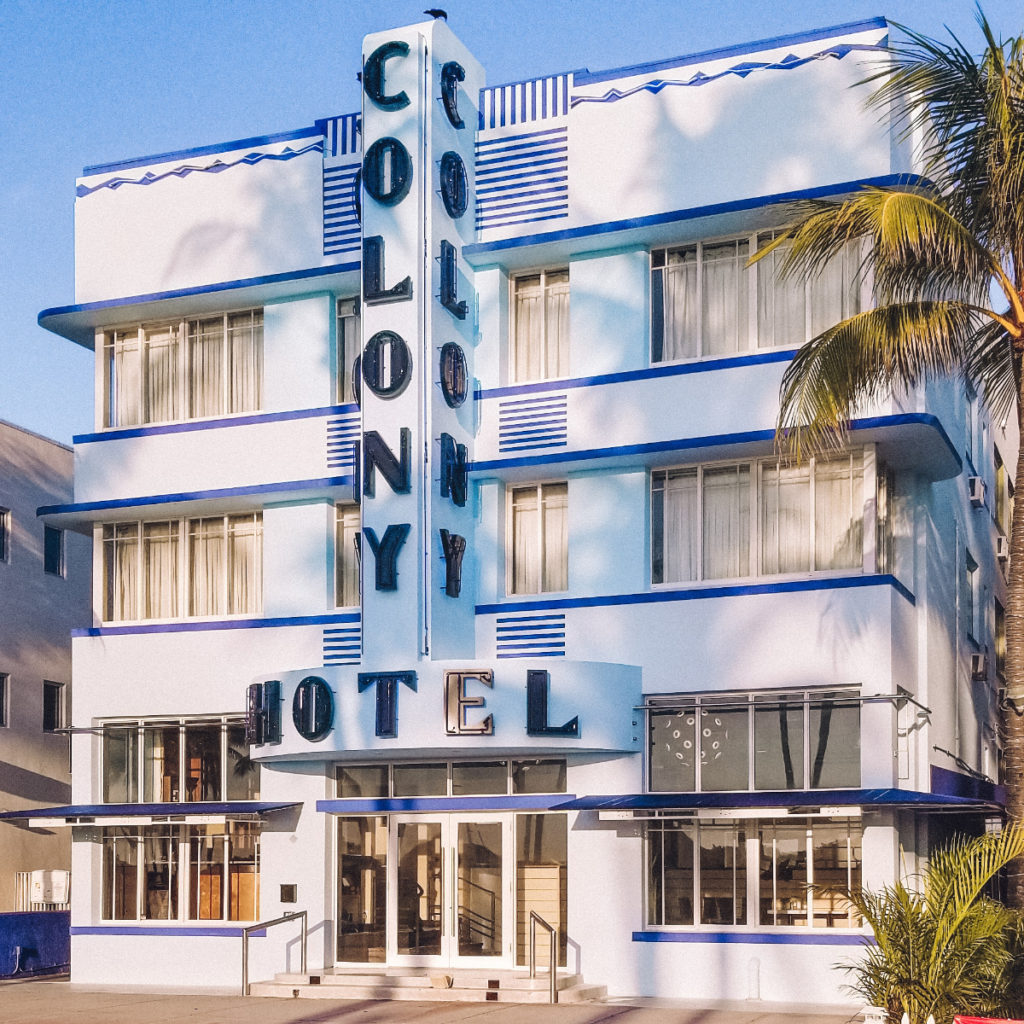 Miami Beach is known for its historic Art Deco District. You'll find dozens of colorful Art Deco buildings all along Ocean Drive in South Beach.
The best time to enjoy the Art Deco District is early in the morning just after the sun comes up. This way you can enjoy a peaceful morning walk without the crowds.
3. Former Versace Mansion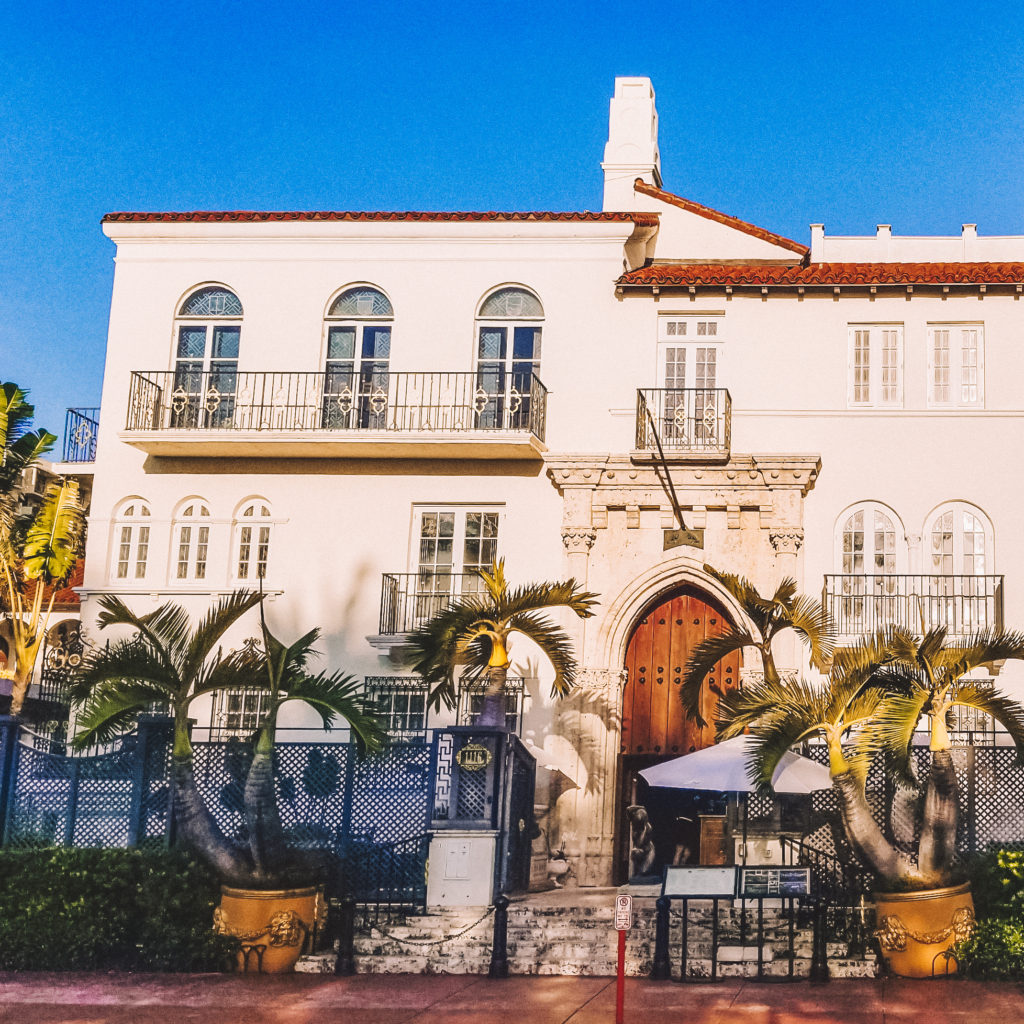 As you make your way down Ocean Drive, keep an eye out for the former Versace Mansion. This building was the former home of iconic Italian fashion designed Gianni Versace.
Today, the building has been transformed into the luxury boutique hotel Casa Casuarina.
4. Miami Beach Lifeguard Towers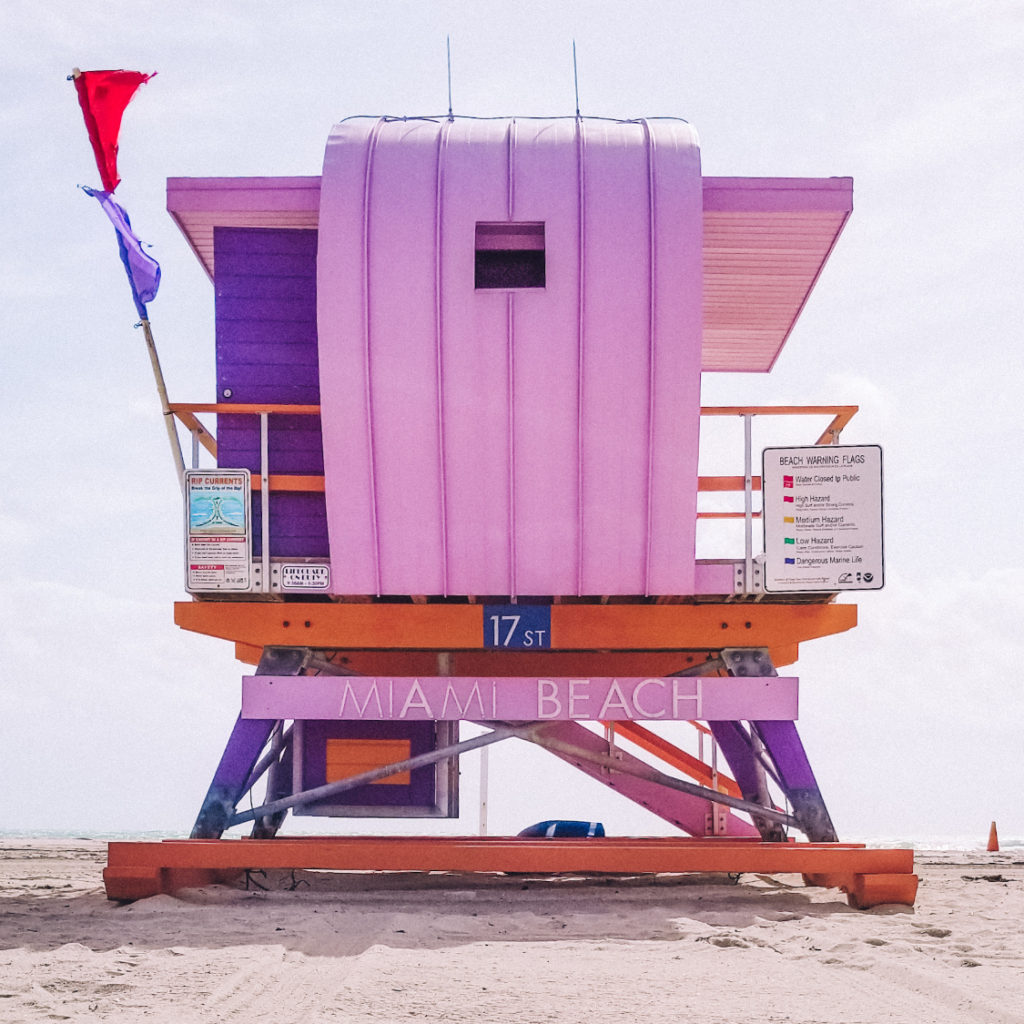 As you're walking along Miami Beach, be sure to get a photo with the city's famous Lifeguard Towers.
There are dozens of these towers all up and down the beach, each painted in different colors.
5. The beach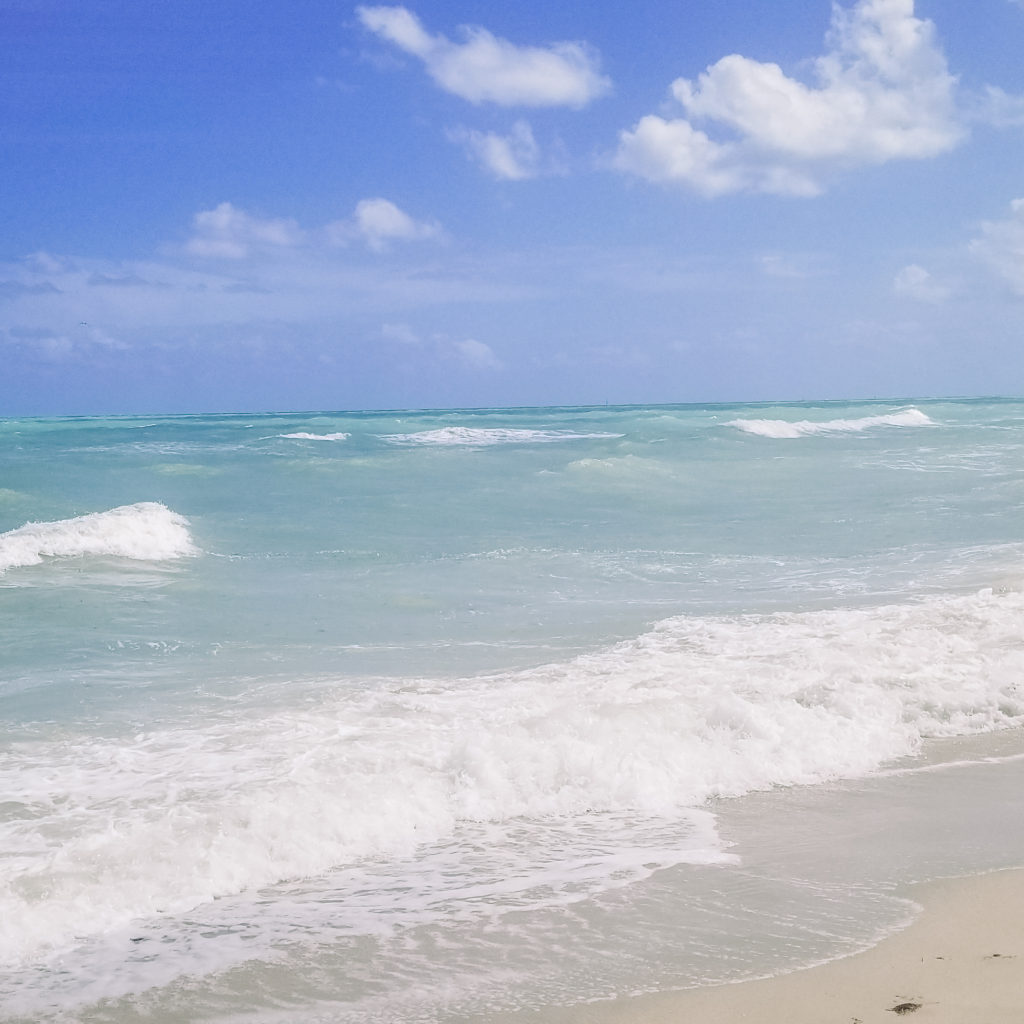 Miami beaches are just beautiful. So pick a sunny and warm day and spend it lounging on the beach.
Most of the hotels lined along the beach offer beach chairs on the sand with food and cocktail service. You could easily spend the whole day there, and you should.
6. The cocktails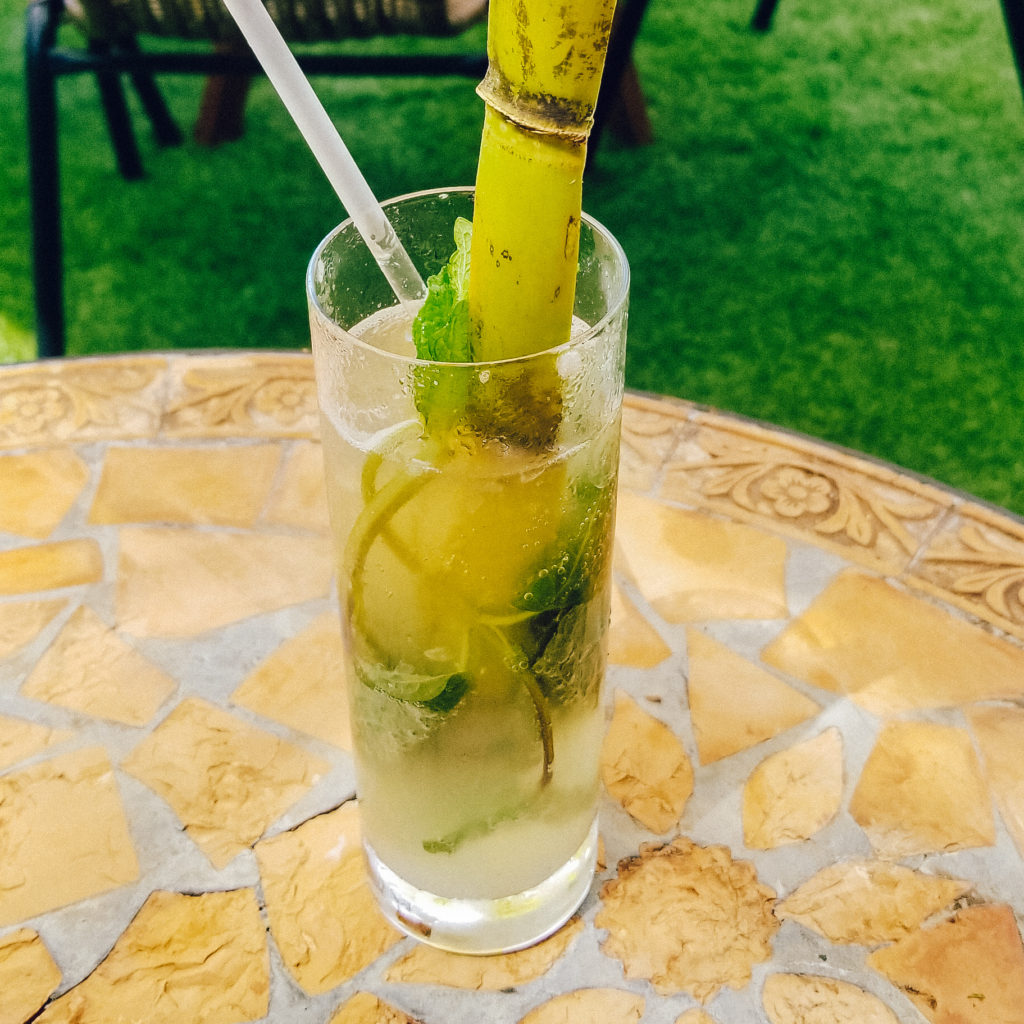 Miami is a party town and its known for its many dance clubs. If you're not much of a dance club person, you can still enjoy the city's many bars and restuarants by finding yourself a cold fruity cocktail.
If you happen to be in Little Havana, be sure to get a handmade fresh mojito. I've never been much of a mojito person, but this one was fantastic.
7. The restaurants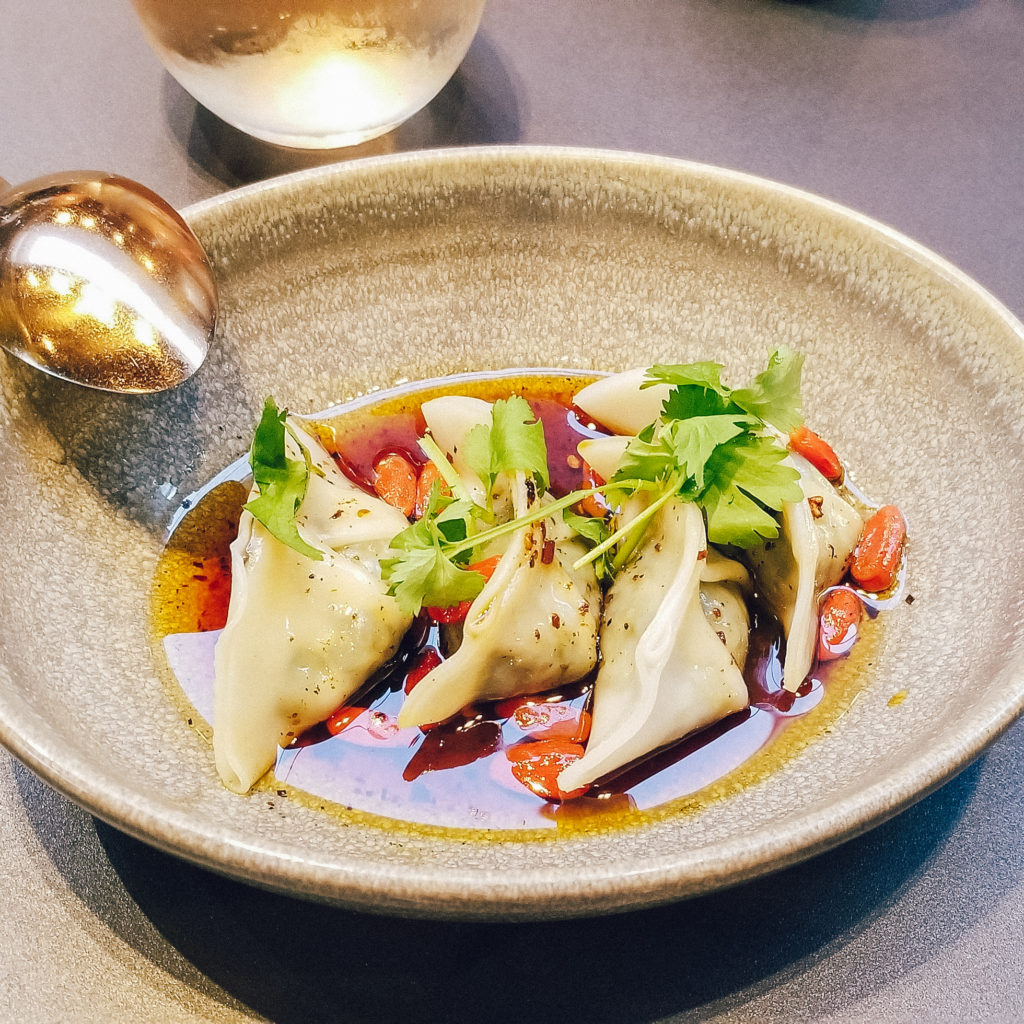 Miami Beach, especially South Beach, is home to some incredible restaurants. Many of them are on the fancy side and come with the equivalent price tag, but its worth it.
I visited Macchialina Taverna and Planta and I loved both. I actually enjoyed Planta so much I returned a second time during my visit.
This is one of my personal favorite photos to inspire you to visit Miami. I've been home for over a week and am still thinking about these dumplings.
8. The street art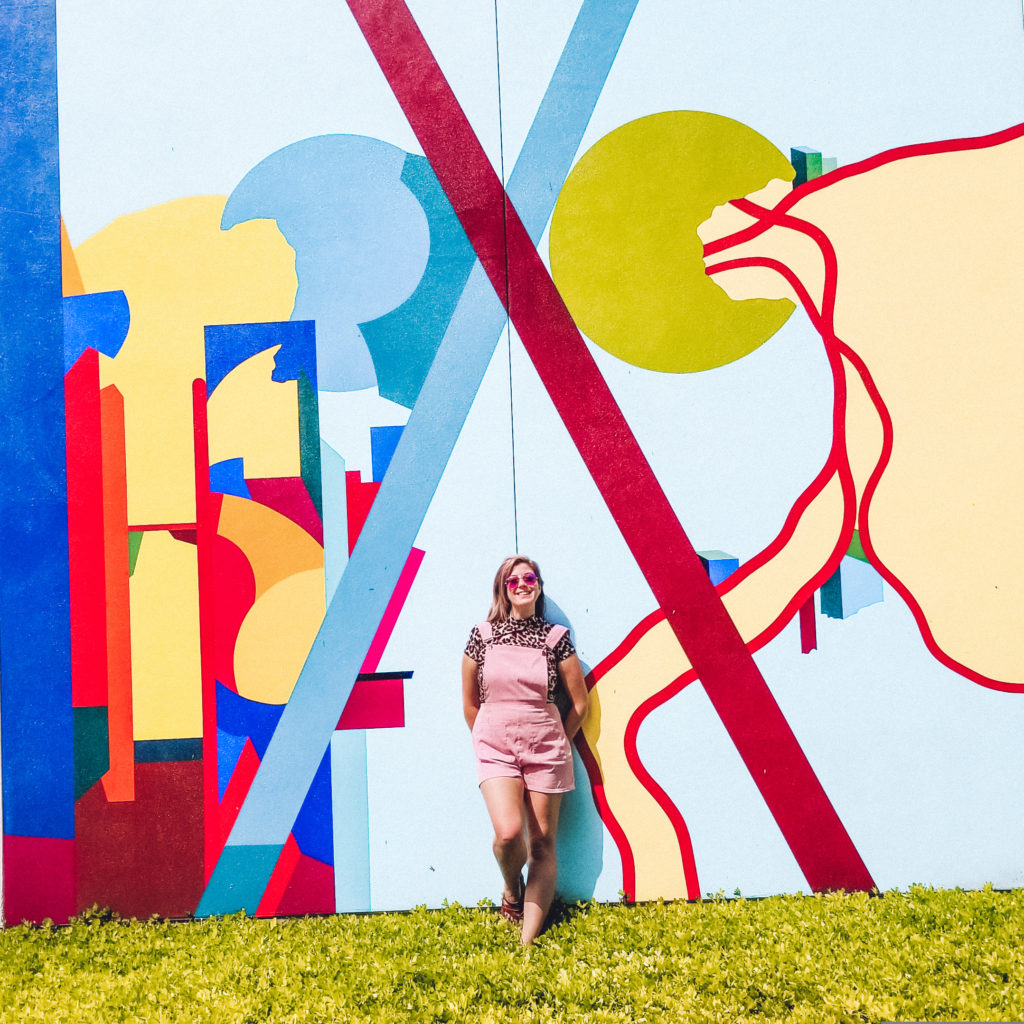 This mural was found just outside the Miami Convention Center, but the city is known for having great street art.
I recommend heading over to The Wynwood Walls, which is an outdoor street art musuem. Unfortunately they were closed for the duration of my visit, so I didn't get to see it in person.
If you're planning a visit to Miami, try to include The Wynwood Walls in your itinerary. All the locals were raving about this place when I asked for recommendations on how to spend my time in the city.
9. Little Havana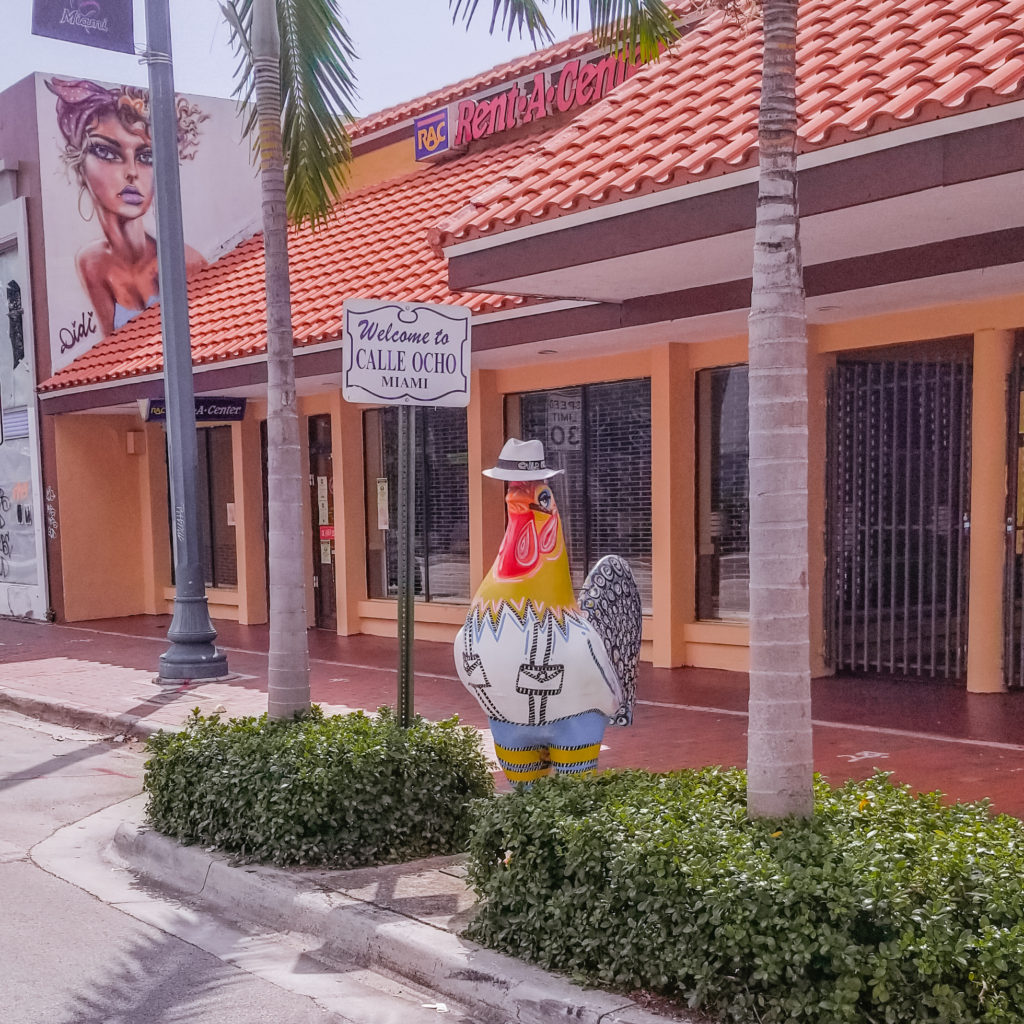 Little Havana is an absolute must during your visit to Miami. You can find the best Cuban food and drinks in this neighborhood. If you're into cigars, this is also the place.
I enjoyed a culinary tour of Little Havana during my visit and loved sampling food from all the local restuarants and learning about the history of the neighborhood.
I highly recommend the food tour if you have the time. Either way, make sure you visit Little Havana.
10. 8th Magic Mountain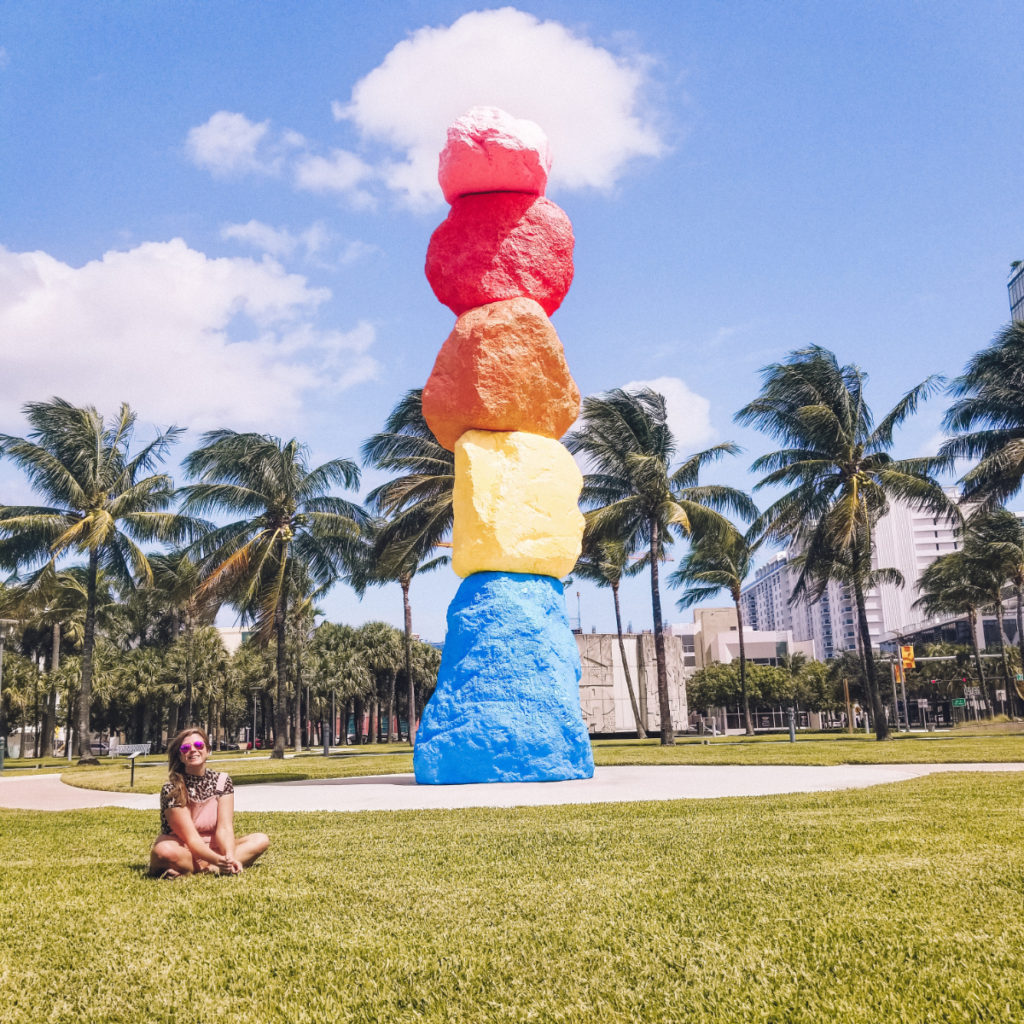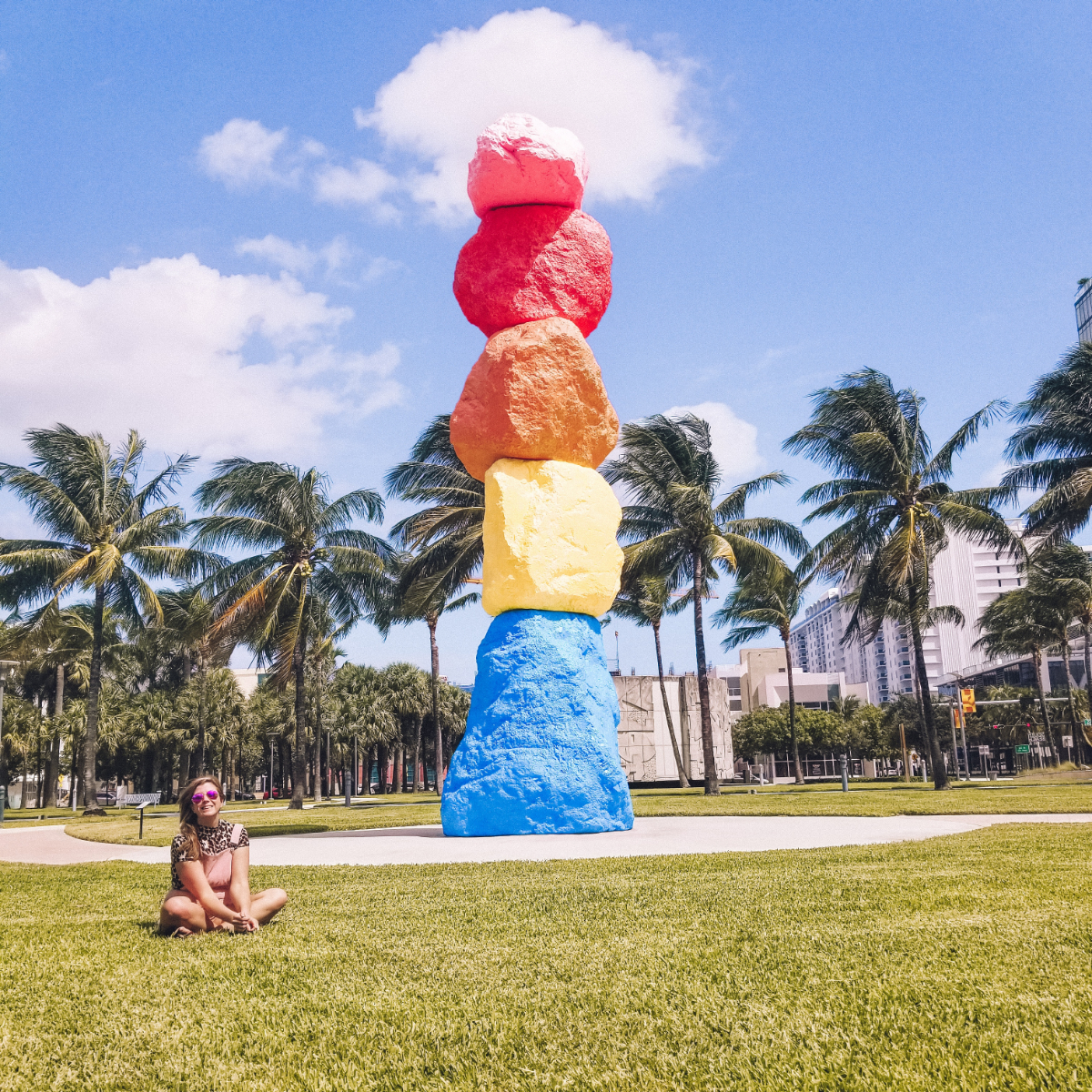 This public art installation called 8th Magic Mountain, is artist Ugo Rondinone's follow up to his earlier installation just outside Las Vegas. The original is called 7 Magic Mountains and features 7 of these same sculptures of different shapes and colors.
You will find the 8th Magic Mountain in Collins Park, you can't miss it.
I hope you've enjoyed these 10 Photos to Inspire You to Visit Miami. If you liked this post and would like to support this blog please consider sharing it. Thanks for reading.
Book Your Trip
Find the best flight deals by using Google Flights, then book direct with the airline. This is the search engine I use to compare flights and prices before booking my own trips.

BOOK YOUR ACCOMODATION
I recommend searching for hotels through Booking.com to compare hotels on amenities, location, and price. If you are a member of a hotel's rewards program, always book direct with the hotel. If you are not loyal to a specific hotel brand, using Booking.com for the best price.

TRAVEL INSURANCE
Travel insurance is more important than ever. For just a few dollars a day you can protect yourself and your trip. I personally use World Nomads, but whomever you choose, don't skip out on travel insurance. It can literally save you thousands of dollars.


Want to save it? Pin it.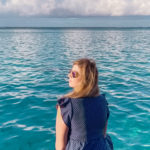 Eden Fite
Part-time Traveler | Dog Lover | Avoider of Crowds
I help busy people find creative ways to travel more.