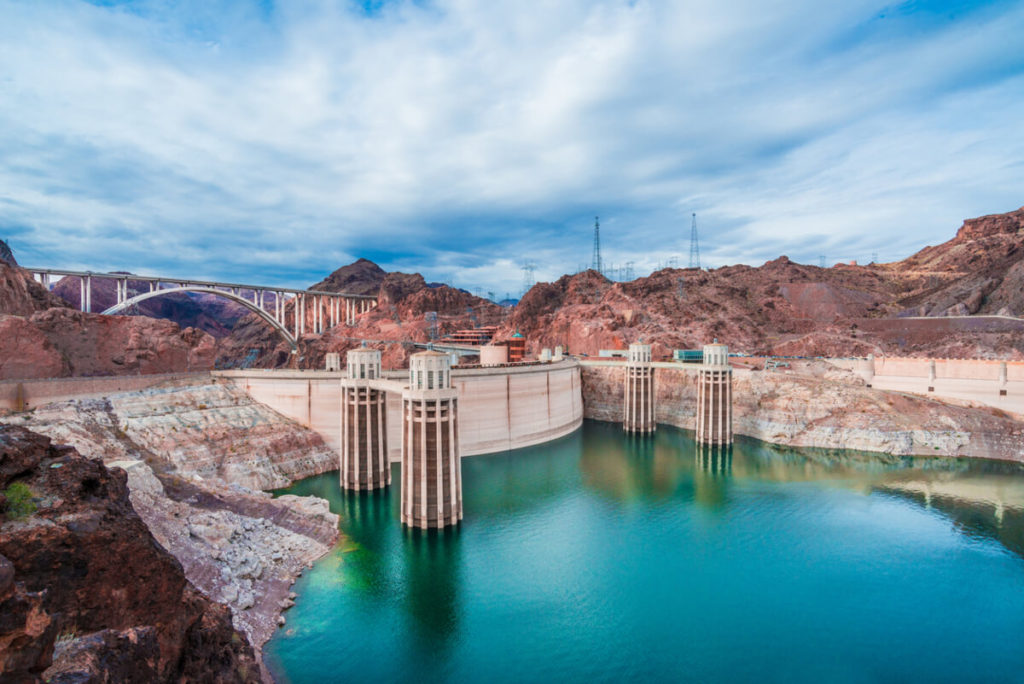 Las Vegas to Hoover Dam is one of the most popular day trips for travelers spending time in Vegas.
Each year about seven million tourists visit the Hoover Dam, many of whom are making the trip from Las Vegas.
Personally, I think a Hoover Dam road trip is the perfect way to take a break from the chaos of the Las Vegas Strip. You'll get to enjoy time outdoors, learn some interesting history, and see the most visited dam in the world.
Lake Mead, the Colorado River, and the surrounding canyons are incredibly beautiful. I'm confident you'll be glad you took the time to visit.
Down below I'll share the logistics for planning your Las Vegas to the Hoover Dam road trip along with information on what to expect when you arrive.
Some of the links in the post are affiliate links. If you make a purchase through these links it helps to support this site at no extra cost to you.
Las Vegas to Hoover Dam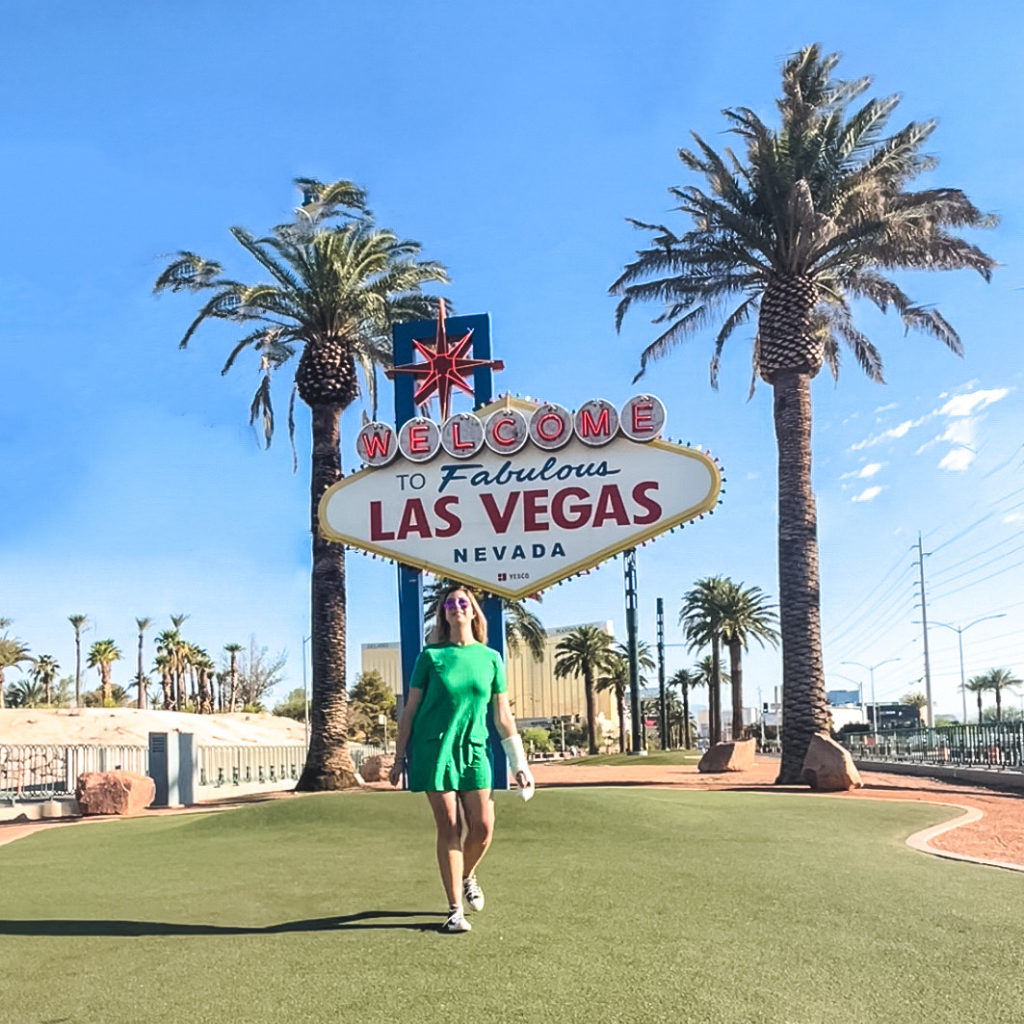 If you have a rental car, or your own car, making the drive from Vegas to Hoover Dam will be an easy one.
If you make the drive straight without stopping to see any of the sights along the way, the drive will take you about 45 minutes.
For those who don't have a car or just prefer not to drive, I've linked a few options for Hoover Dam tours from Vegas down below.
Most of these tours are affordable, include a stop or two along the way, and a guided tour once you arrive at Hoover Dam.
Those of you making the drive on your own will find plenty of parking once you arrive at Hoover Dam. There are multiple parking areas and the parking is free.
Hoover Dam Tours From Las Vegas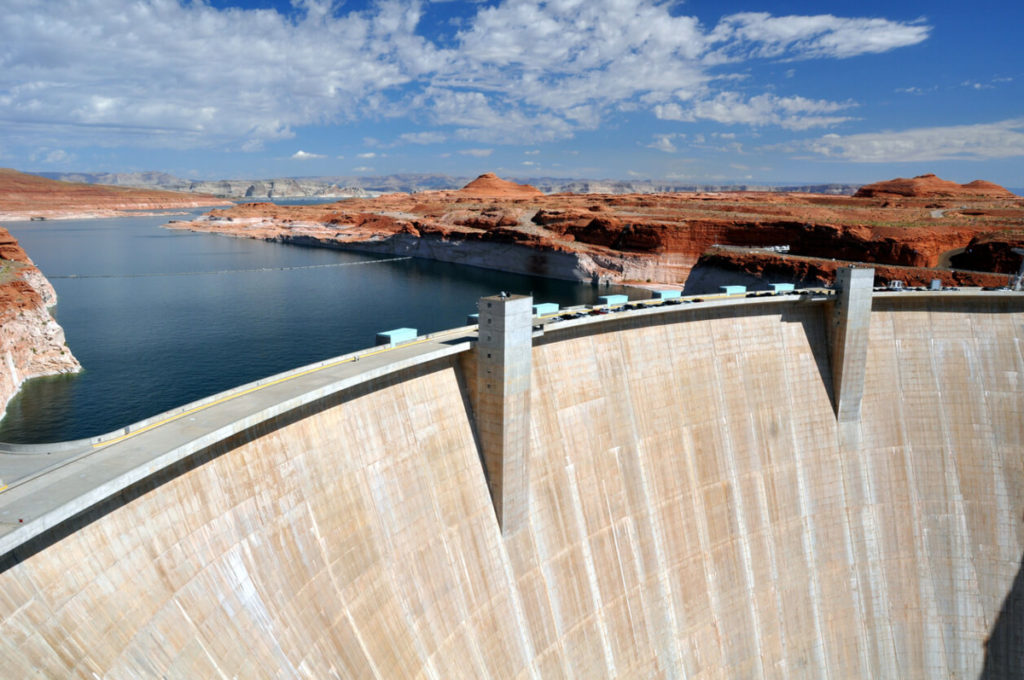 For those of you who prefer not to drive, I've compiled a list of the most popular Hoover Dam tours from Vegas down below.
There's another company called Gray Line that also offers tours from Vegas to Hoover Dam. However, these are large bus tours which I do not recommend booking unless absolutely necessary.
Friendly reminder, be sure to tip your tour guide and or driver upon return to your hotel.
Las Vegas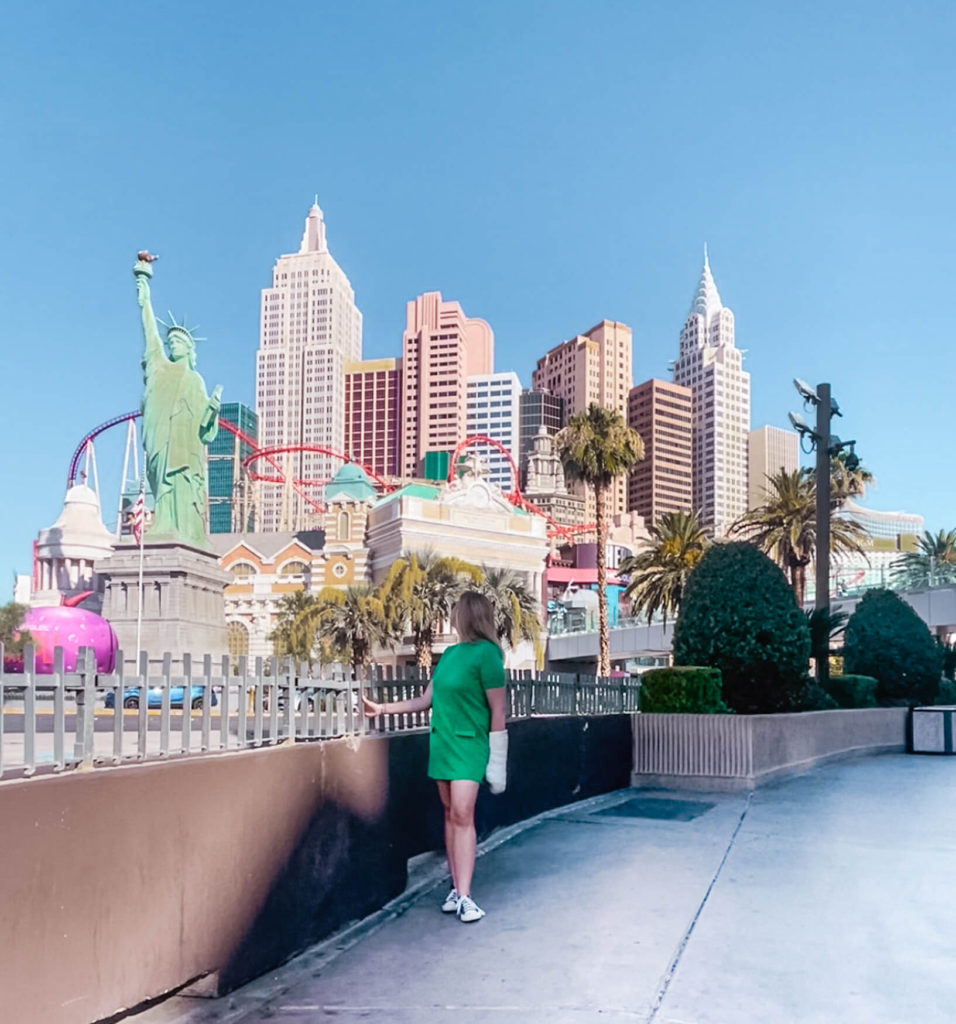 Las Vegas is one of those places I think everybody should visit at least once in their lifetime. Yes it's a bit gaudy, but there's so much more to see beyond the casinos and nightclubs found on the Las Vegas Strip.
I recommend spending at least two to three days in Las Vegas. This should be enough time to see the main sites and get a good feel for the city.
For a first-time visit to Las Vegas I recommend visiting the Neon Museum, the Mob Museum, The Mandalay Bay Aquarium, and the Fremont Street Experience.
You'll want to purchase tickets in advance for the above activities as most of these attractions have timed entry for visitors. There are no tickets required for Fremont Street.
To be completely honest the Fremont Street Experience is not one of my favorites.
However, I'm recommending a quick stop there for first-time visitors so you can see what the other side of Vegas looks like. By "other side of Vegas" I mean not the strip.
Plus Fremont Street is just two short blocks from the Mob Museum, so you might as well take a walk up there after visiting the museum.
If you decide to head over to the Mob Museum and Fremont Street Experience, I also recommend a stop in the Las Vegas Arts District then a visit to Frankie's Tiki Room, my favorite bar in Las Vegas.
If you're looking for something really unique and artsy during your time in Vegas head over to Area 15 and visit Meow Wolf.
Meow Wolf is an interactive art experience and makes for a great way to spend an afternoon, especially during those hot summers in Vegas.
Seven Magic Mountains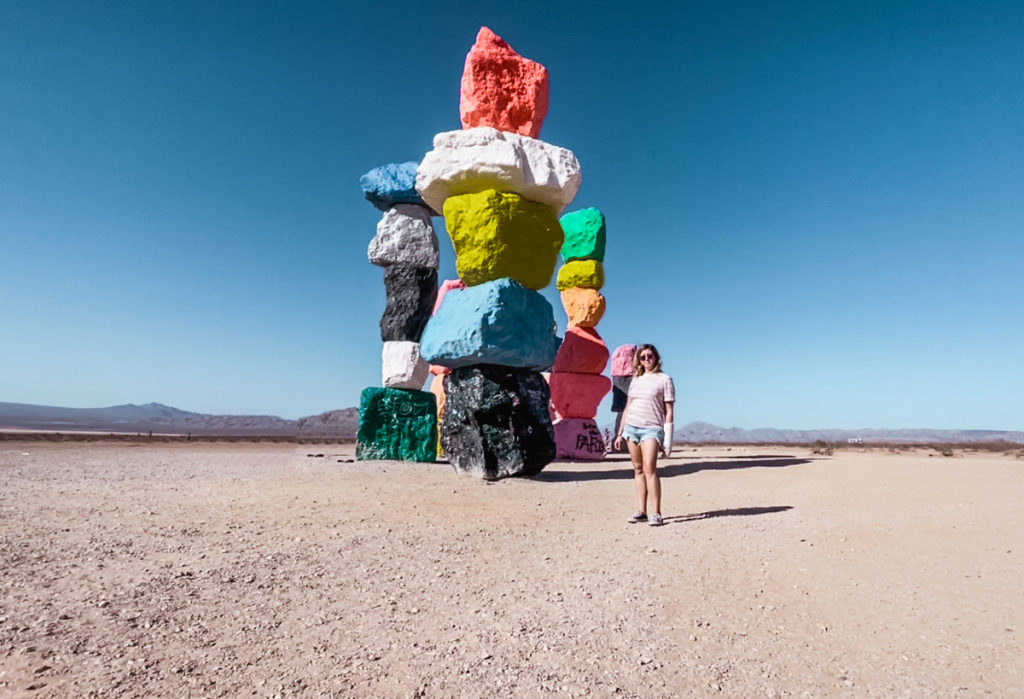 Seven Magic Mountains is a large outdoor art installation located about 30 minutes south of Las Vegas.
The installation features seven piles of colorful boulders created by Swiss artist Ugo Rondinone. Each stack of boulders stands more than 30 ft high and are spaced about 20 or 30 feet from each other.
This exhibit opened on May 11, 2016, and has been drawing thousands of visitors a day from all over the world ever since.
If you plan to visit Seven Magic Mountains on your Vegas to Hoover Dam road trip, I recommend arriving early.
The tour buses headed out to Hoover Dam arrive here around 8 a.m. so you'll want to arrive before then if you're looking to avoid the crowds.
Seven Magic Mountains is open 24 hours a day, 7 days a week. The exhibit is free to the public.
Lake Mead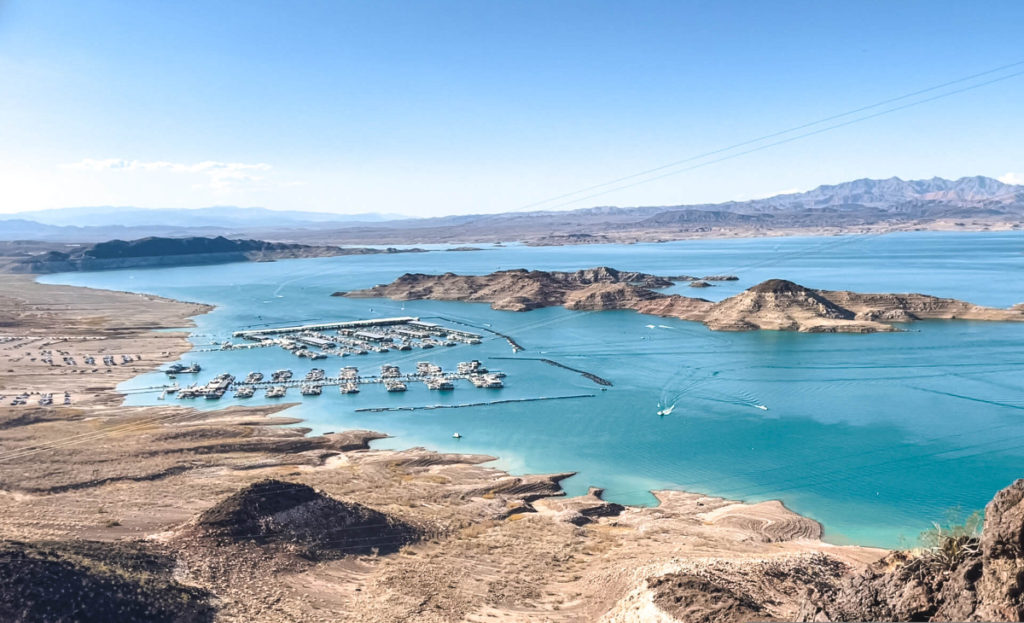 Lake Mead is the largest reservoir in the United States and is situated along the Colorado River. The lake was created by the Hoover Dam and straddles the state border between Nevada and Arizona.
Since Lake Mead was created in September 1935, it has become a popular destination for locals and tourists alike.
Despite its significantly reduced water volume due to drought, the reservoir is popular for recreational boating and other water activities.
Those on their way to Hoover Dam will find several lookout points along the way with Incredible views of Lake Mead down below.
Be sure to take a few minutes to enjoy the view at each of these stops, and maybe even snap a few pictures before moving on.
The Lake Mead National Recreation Area also encompasses an area south of Hoover Dam known as Black Canyon Springs. In this area you can find both hot springs and cold springs which can be accessed either by boat or via nearby hiking trails.
Hoover Dam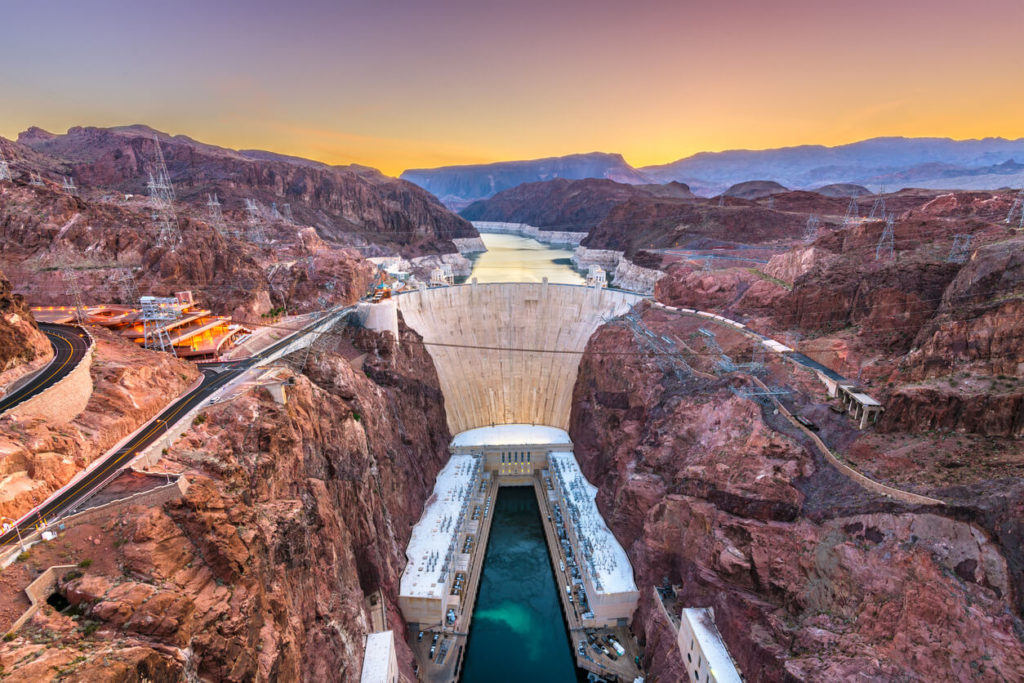 Once you arrive at the Hoover Dam you'll get to join a guided tour where you'll learn all about the dam's construction and history. The guided tour also includes a visit to the power plant and the Hoover Dam Visitor Center.
If you're doing your own road trip to Hoover Dam you will need to buy your guided tour tickets on site when you arrive. These are first come, first serve and not available online. The cost is $30 per person.
After your tour concludes be sure to spend some time walking around to just enjoy the sights. Visitors can walk across the dam on large pedestrian walkways and get plenty of Hoover Dam photos for souvenirs.
Overhead you can also see the impressive Hoover Dam bypass bridge, formally named the Mike O'Callaghan – Pat Tillman Memorial Bridge. This is a beautiful arch bridge that spans over the Colorado River.
The Hoover Dam really is in a beautiful setting. Take your time to explore and just enjoy the views.
Important Hoover Dam information for planning your visit:
Hoover Dam hours: 5 a.m. to 9 p.m. daily
Hoover Dam Visitor Center hours: 9 a.m. to 5 p.m. daily
Hoover Dam tickets: Tickets are $30 for the guided tour. Unless you book a guided tour in advance you cannot purchase Hoover Dam tickets online. If you prefer to purchase your tickets the day of, these are first come first serve.
If you're looking for a place to fill up on gas or grab something to eat before heading back to Vegas you can stop in Boulder City.
Boulder City is home to many restaurants and several gas stations and it's just a few minutes from Lake Mead.
Other day trips from Las Vegas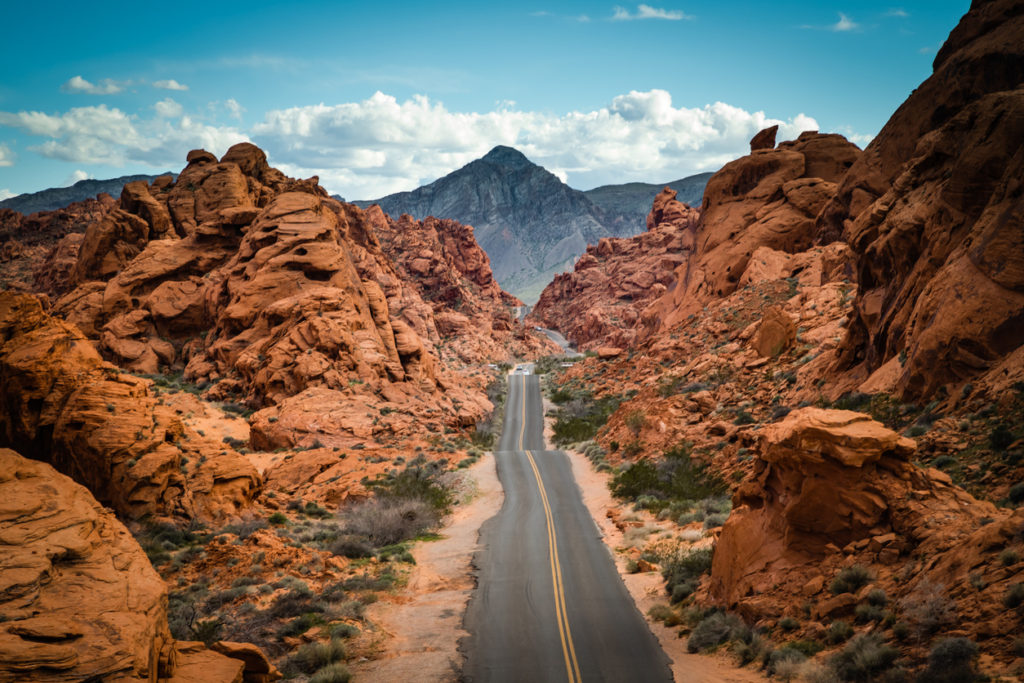 If you have extra time during your trip after visiting Hoover Dam, here are a few other day trips from Las Vegas to consider.
Red Rock Canyon
Valley of Fire
You will find plenty of options to book Grand Canyon tours here.
Frequently Asked Questions
I hope you've enjoyed this Las Vegas to Hoover Dam road trip itinerary and that I've inspired you to plan a visit of your own. As always, thanks for reading.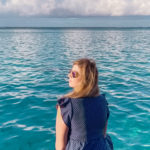 Eden Fite
Part-time Traveler | Dog Lover | Avoider of Crowds
I help busy people find creative ways to travel more.