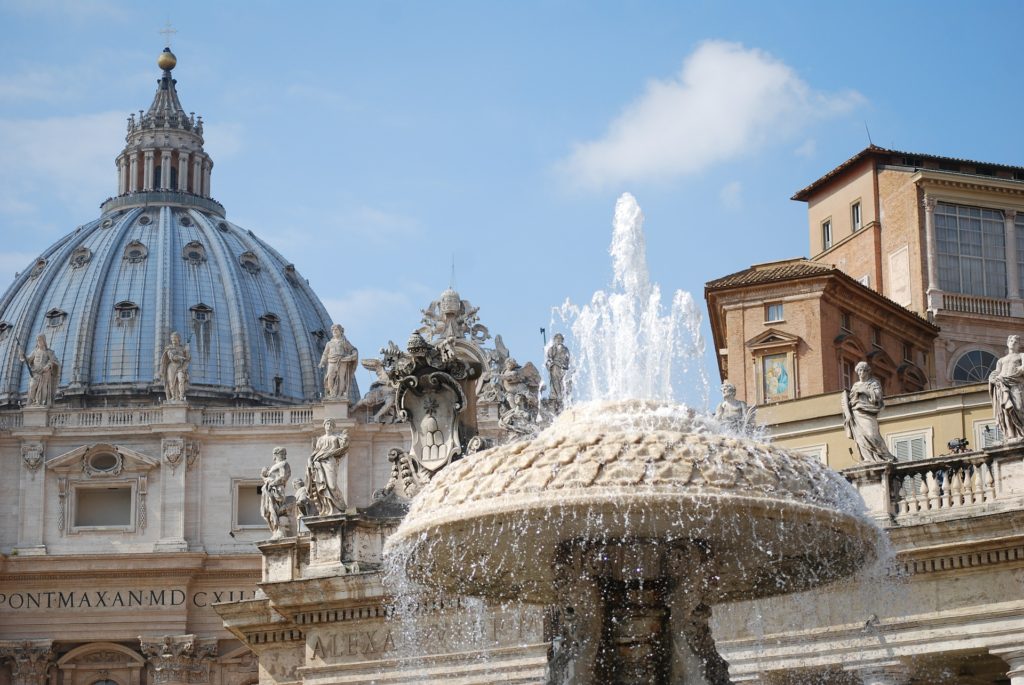 Rome is one of the most-visited cities in Europe. In turn, Vatican City is one of the most visited destinations in Rome. So you can bet the Vatican is an extremely busy place.
Since I travel so much and I hate being in crowded places, I've made avoiding them an art form. That includes an ability to avoid crowds at the Vatican.
So let me help you naviagate away from all the crowds in Vatican City so you can focus on seeing what you came to see.
Here are my top 7 tips to help you avoid crowds at the Vatican.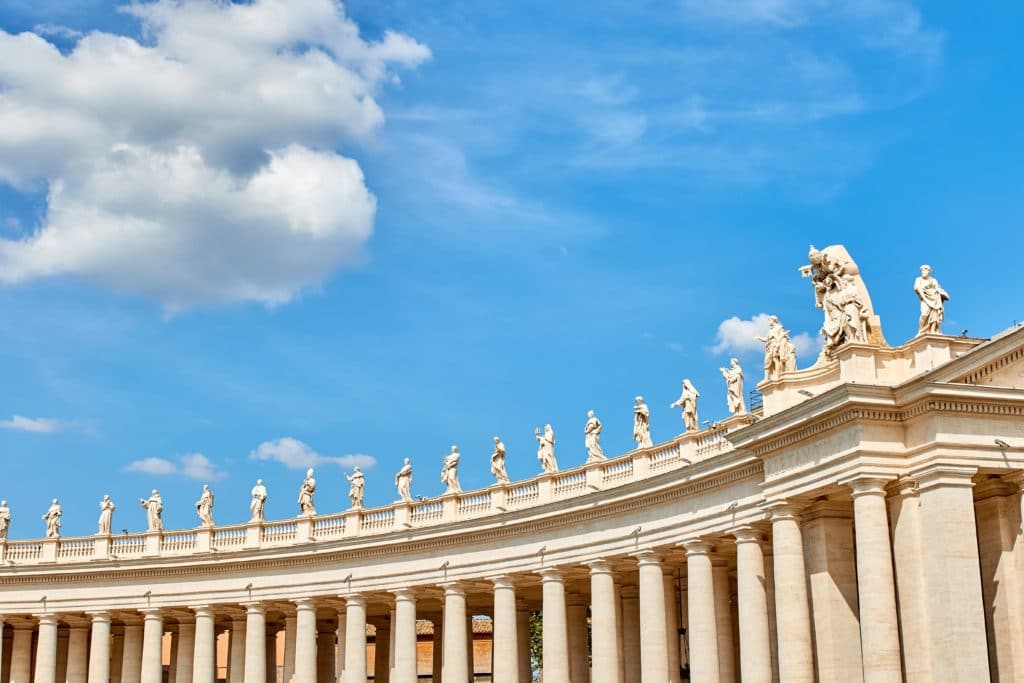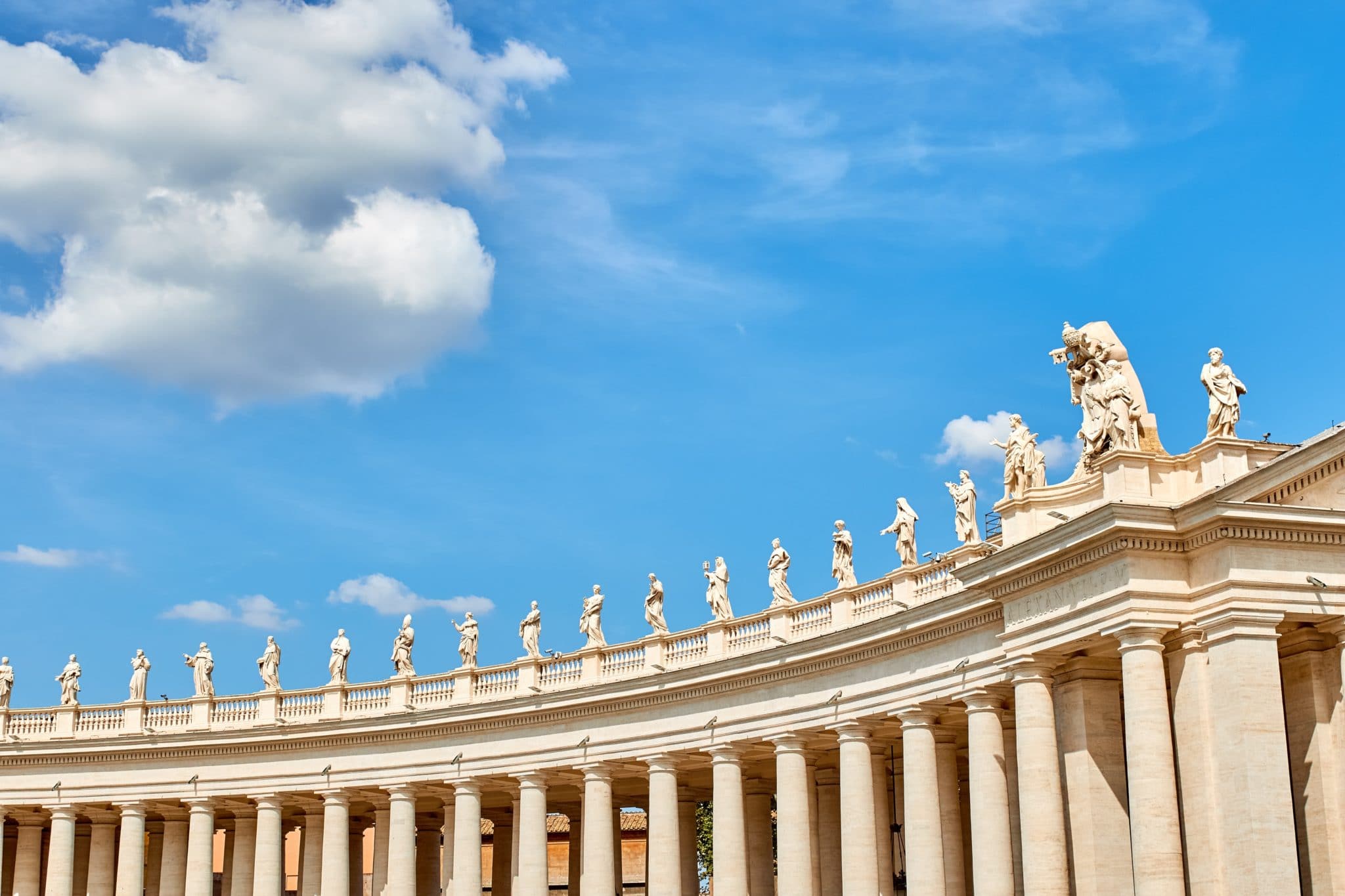 1. Purchase tickets in advance
One of the easiest things you can do to avoid crowds at Vatican City is to just get your tickets online before your visit.
It should be no surprise that the lines to get into the Vatican Museums are incredibly long.
In fact, it is not uncommon to hear stories from people who waited over two hours just to get to the front of the ticket line.
You'll see what I mean when you arrive on the day of your visit. The line to get in usually snakes down the block and around the corner of the outer walls.
What's crazy is that you can totally avoid that line all together by just purchasing your tickets online ahead of time.
Who wouldn't want to save themselves from having to stand in a line for two hours? Just don't forget to bring your tickets with you when you pack for your trip.
When booking your tickets online, don't forget to add in the audio tour as well.
It's nice to get the background on the art you are looking at as you make your way through the museum.
Plus, you can always skip around to just the parts you want to hear, and it's only a few Euro. It's worth it.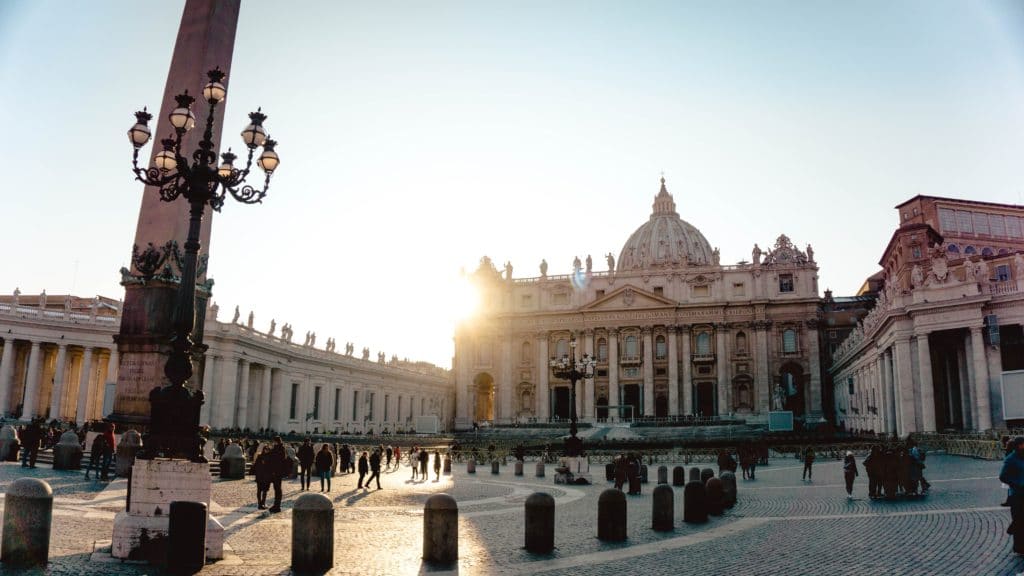 2. Arrive early
If you happen to be a morning person you're in luck. The earlier you can get to Vatican City, the lighter the crowds will be.
People on vacation do not like to get up early, so use this to your advantage.
While the Vatican Museums do not open until 9:00 a.m., St. Peter's Basilica opens every day at 7:00 a.m.
If you can arrive to St. Peter's Square (just in front of the basilica) before 7:00 a.m., you may have the place to yourself (almost) for at least a little while.
So if you get there that early, take advantage of being there on your own and take some nice photos.
Also, if you do plan to arrive this early to beat the crowds, don't forget to look at sunrise times for Rome during the week of your visit.
In the summer months this will not be a problem as the sun rises around 5:30 a.m. in June.
However, if you are visiting in December, the sun rises around 7:30 a.m., so it may not be worth the super early arrival if you were looking to take pictures.
Though despite the late sunrise, I'd bet getting to watch the sun come up from Vatican City would be completely worth it.
If you're wandering around taking photos before the doors open to the basilica, keep an eye on the line to get in.
The line does move very quickly, but you want to make sure you can get it right away so you can get over to the Vatican Museums before they open as well.
3. Book a sunrise tour
If you'd like the chance to actually get inside the Vatican Museums before everybody else, consider booking an early morning tour, or sunrise tour.
The sunrise tours start at about 7:00 a.m. and they will take you to all the most popular things to see in Vatican City, including the Sistine Chapel, all before the doors officially open.
It's a unique experience and well worth the effort if you're an art lover and don't mind the early wake up time.
As part of the sunrise tours, you also get special access to the hidden walkway that connects the Vatican Museums to St. Peter's Basilica.
So basically, you'll be able to get into the museum an hour or so before everybody else, and you get to skip all the lines to get into the museums and the basilica.
Not to mention you'll have a highly knowledgeable guide telling you all kinds of interesting stories about the Vatican and the famous art you're looking at.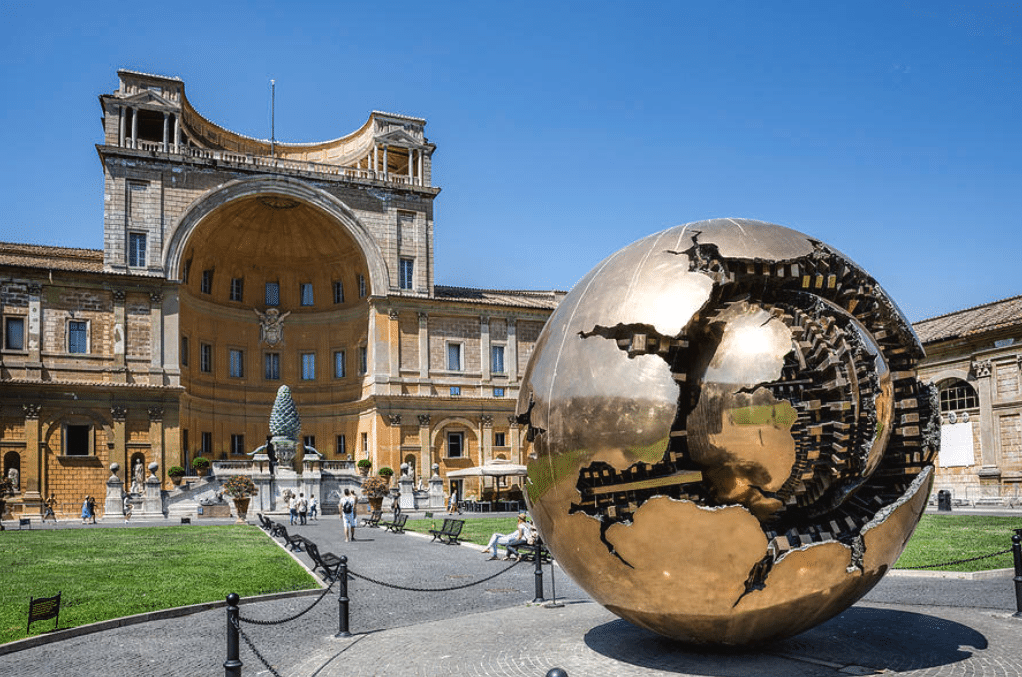 4. Book a breakfast tour
Another unique way to avoid crowds at Vatican City is to sign up for the early morning breakfast tour. Like the sunrise tour, you'll get access to the Vatican Museums before everybody else.
The breakfast tours also begin at about 7:00 a.m. and include the same benefits as the sunrise tours. In addition to those benefits, the breakfast tour also comes with, you guessed it… breakfast.
Breakfast is served at the cafe located in the Vatican's famous Pinecone Courtyard. It's an American buffet style breakfast with pancakes, eggs, bacon, toast, fruit, and juice.
I'm going to be totally honest with you here before we move on. I've never once heard good things about the food in Vatican City.
I've only ever heard that one should avoid eating inside the Vatican at all costs.
The usual complaints are that it is underwhelming and over priced.
Now in this case, the breakfast is included in your tour, and I'm not entirely sure how badly they can screw up bacon and eggs, but I just wanted to warn you.
I can almost guarantee, this will not be the best meal you have in Italy. But the tour sounds cool and you get into the Vatican before everybody else, so hey why not?
So after you enjoy (?) breakfast in the beautiful Pinecone Courtyard, you'll be whisked away on an open air bus that will take you to some of the least visited parts of Vatican City.
While on the bus you'll be taken to see the Italian garden and Rose garden, the Vatican Railway, and the Pope's helipad along with a few other highlights.
Then finally, you'll head into the Vatican Museums to see the Sistine Chapel, some of the other major works in the museum collection, and then over to St. Peter's Basilica and St. Peter's Square.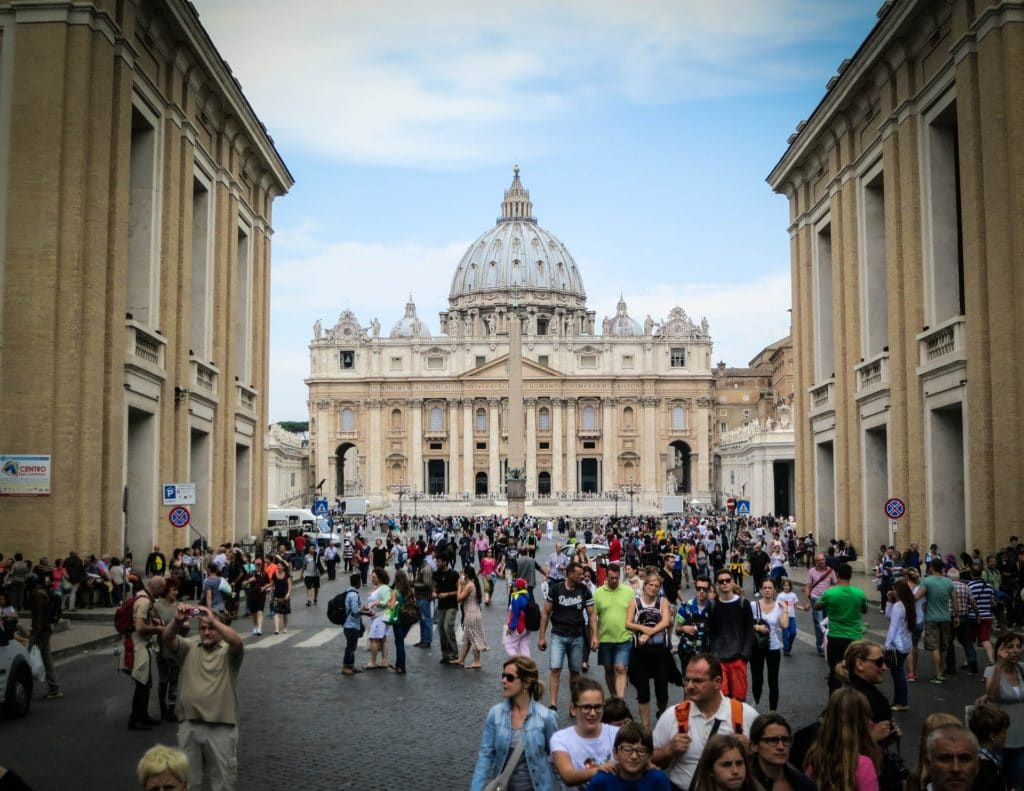 5. Visit Vatican City in the off season
One of the best ways to avoid crowds in Vatican City, and just Italy in general, is to visit during the off season or the shoulder season.
Rome and Vatican City are some of the most popular tourist destinations in all of Europe.
In fact, Italy is the 5th most visited country for tourists in the world (as of 2018) at which time the country welcomed over 62 million visitors.
You can bet the majority of them went to Rome and Vatican City during their visit.
So with numbers like those, how do you avoid crowds at Vatican City? You've got to visit when others can't travel.
Plan your visit for the spring and fall when kids are in school. You can also plan your visit during the winter when it's cold.
Most of the time, people don't want to bother with traveling in bad (rainy or snowy) weather.
If you're willing to travel in the spring or fall, you'll be rewarded with decent weather, lower hotel prices, and best of all, very small crowds.
If you're brave enough to travel in the winter, you'll find even better deals and much smaller crowds.
For me, my favorite months to travel are March and October. I'll get a couple of rainy days here and there.
Mostly though, I just get places like the Trocadero in Paris or Buckingham Palace in London all to myself.
But anyways, the point is, you'll find much smaller crowds in Vatican City during the early spring, fall, and winter. Avoid the summer months of June, July, and August at all costs.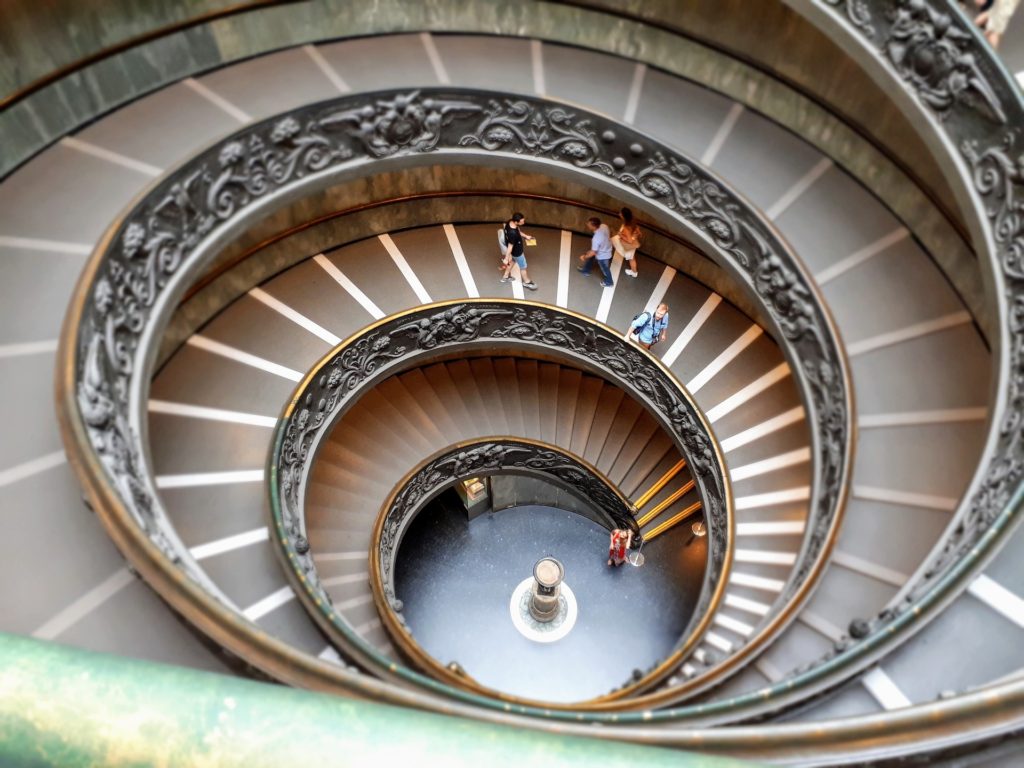 6. Plan to visit Vatican City on a weekday
If you want to avoid the big weekend crowds at Vatican City, plan to visit during the week. I especially recommend visiting Tuesday, Wednesday, or Thursday.
The Vatican is closed on Sundays (mostly), so the busiest days are Fridays and Saturdays.
Mondays are also busy since many other popular attractions around Rome are closed on Mondays. This brings many visitors looking for something to do on Mondays to the Vatican.
However, Tuesdays, Wednesdays, and Thursdays are typically the least busy days of the week.
So if you really want to avoid crowds at Vatican City, come on a random Tuesday. Show up at the end of the day or get there when the doors open with your ticket in hand.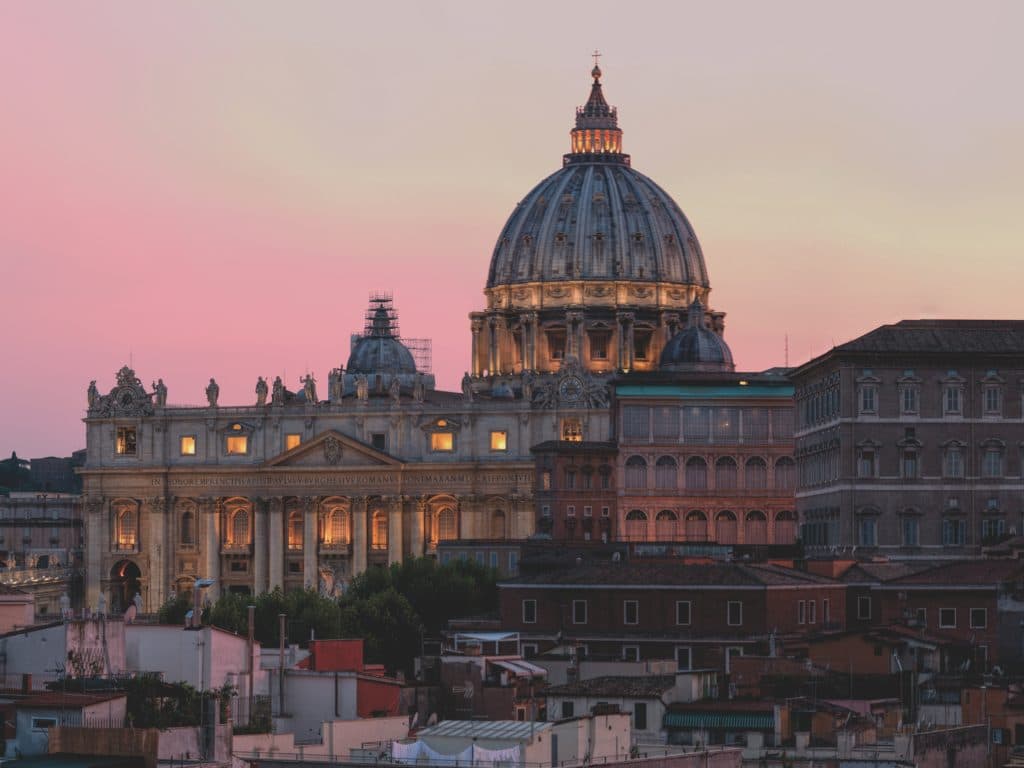 7. Attend Vatican Museums by Night
The Vatican Museums by Night is a special event held on Fridays from April to October. On Fridays, the museum is reopened to the public from 7:00 p.m. to 11:00 p.m.
Visitors can tour the museums on their own or with a guide during these hours.
There is even a happy hour held in Pinecone Courtyard for this event. On some nights, live concerts are held in the courtyard as well.
This event provides a really special way to experience the Vatican.
I didn't get the opportunity to do this during my visit, but I'm definitely booking this event when I return. (I think everybody who has been to Italy has plans of returning, right?)
Admission to the event and happy hour starts at about $38 Euro. Prices increase if you would like a guided tour.
Alcohol is not included in the price (sorry guys). Do book your tickets to this event in advance.
I hope you found these tips to avoid crowds at Vatican City useful and can plan an enjoyable visit.
Vatican City is such a fascinating place with so much history, it's hard not to have a good time.
Book Your Trip
Find the best flight deals by using Google Flights, then book direct with the airline. This is the search engine I use to compare flights and prices before booking my own trips.

BOOK YOUR ACCOMODATION
I recommend searching for hotels through Booking.com to compare hotels on amenities, location, and price. If you are a member of a hotel's rewards program, always book direct with the hotel. If you are not loyal to a specific hotel brand, using Booking.com for the best price.

TRAVEL INSURANCE
Travel insurance is more important than ever. For just a few dollars a day you can protect yourself and your trip. I personally use World Nomads, but whomever you choose, don't skip out on travel insurance. It can literally save you thousands of dollars.


Want to save it? Pin it.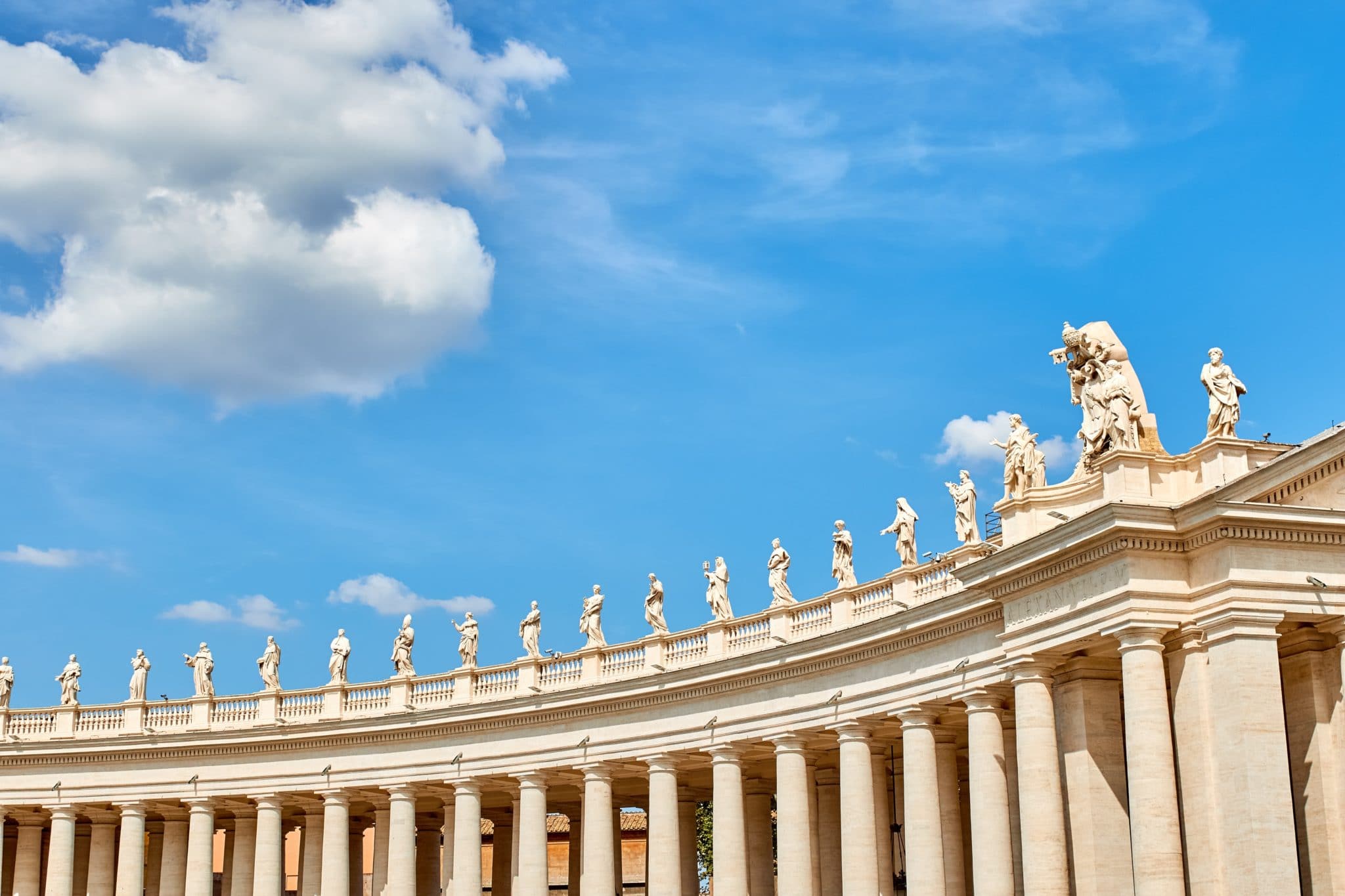 Photo by Matt Sawyers Rome is one of the most-visited cities in Europe. In turn, Vatican City is one of the most visited destinations in Rome. …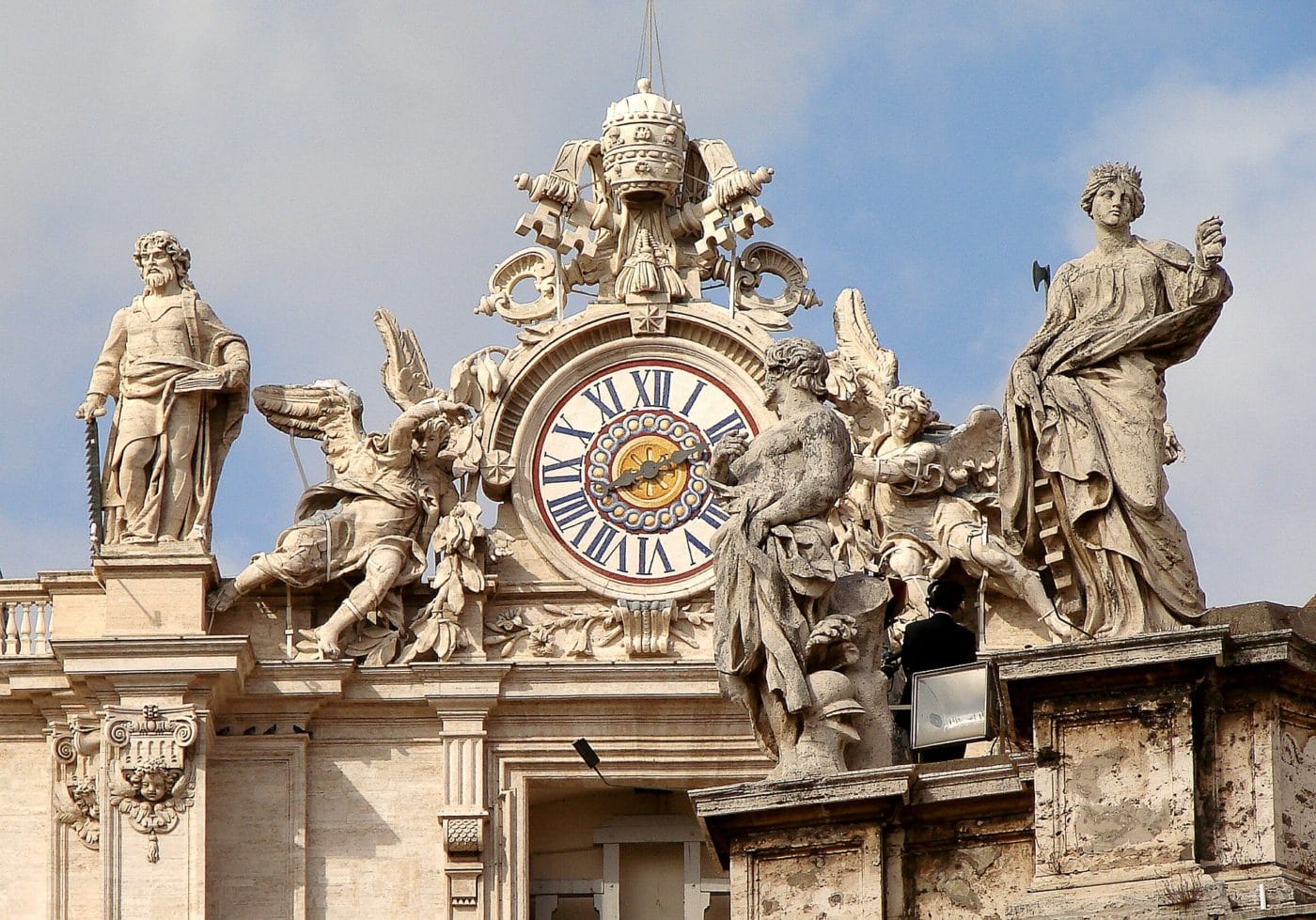 If you're planning a visit to Rome, chances are you'd like to visit Vatican City too. As well you should. The museums are full …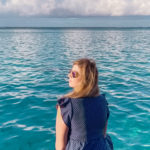 Eden Fite
Part-time Traveler | Dog Lover | Avoider of Crowds
I help busy people find creative ways to travel more.