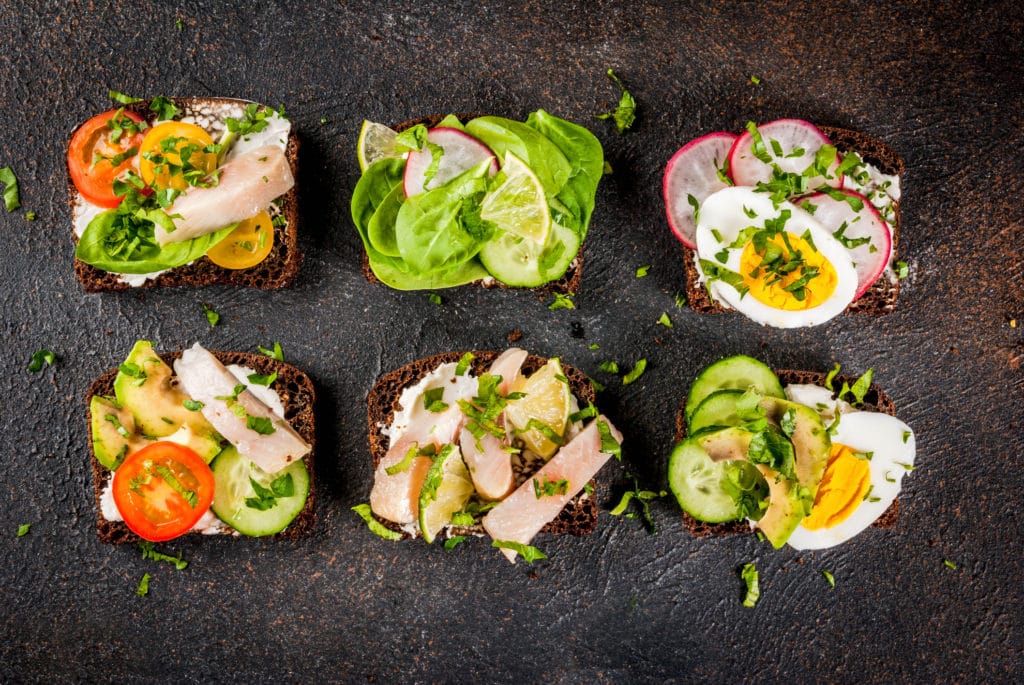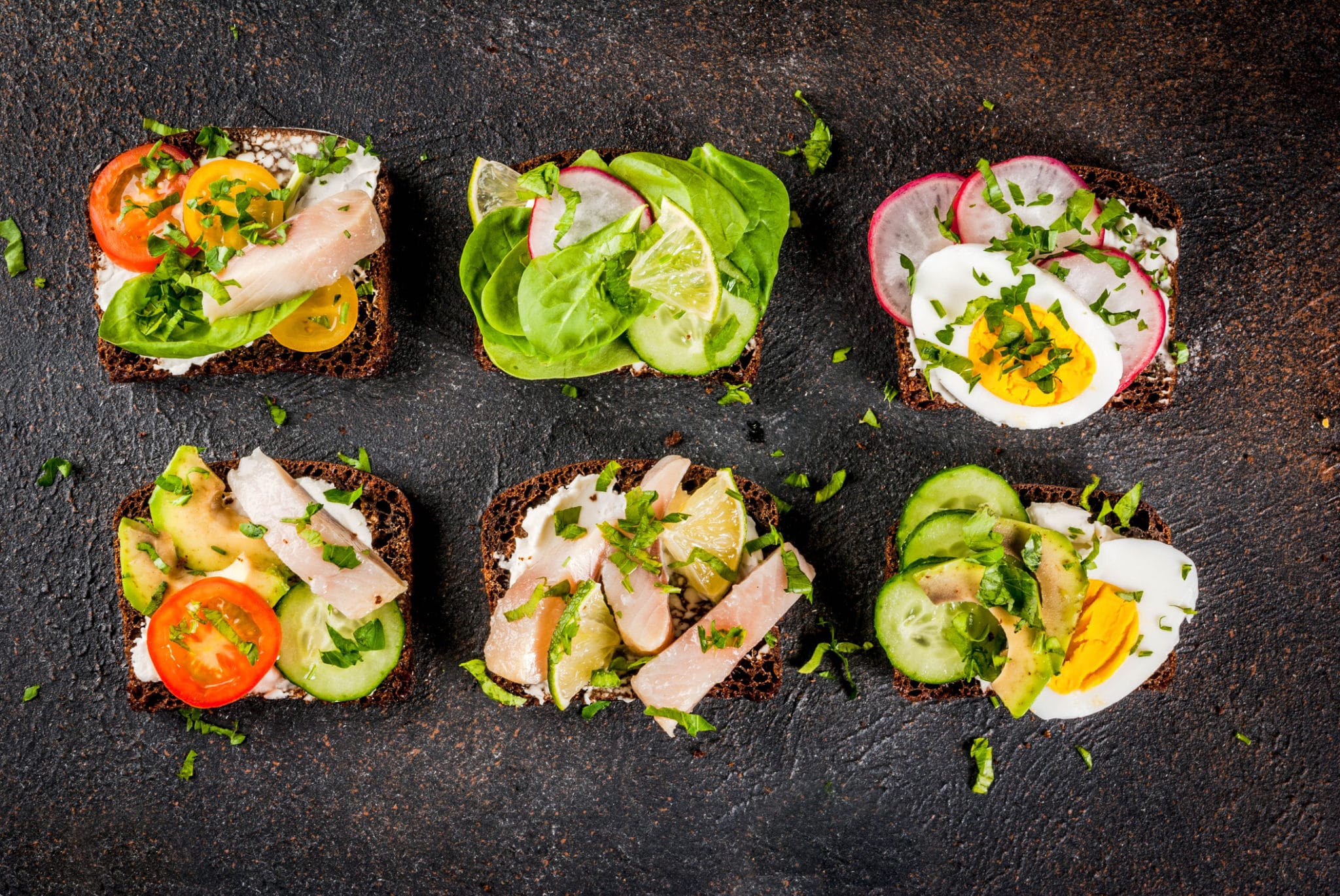 Copenhagen is home to one of the hottest restaurant and food scenes in the world. So if you're lucky enough to be planning a trip to Denmark, then a Copenhagen food tour is a must.
There are so many great foods to try in Copenhagen, but you're just not going to have time to get to them all. So whether you've got just two days in Copenhagen or two weeks, this DIY Copenhagen food tour is the perfect way to get a taste of what the city has to offer. I'll take you to all the popular spots that everybody is raving about.
Since this tour is an introduction to Danish food and aims to keep costs affordable, you will not find Noma or the Alchemist on this list. Instead, you'll find local favorites that should fit in anyone's budget.
So why a DIY Copenhagen food tour you ask? While there may be plenty of organized Copenhagen food tours in the city, I think making your own is the way to go. Not only will you save a ton of money, but you'll be able to move at your own pace and order what you want. Plus, you can break up the tour over the duration of your trip so you don't have to eat too much in one sitting.
As any good Danish food tour should begin, we start with coffee. Let's go.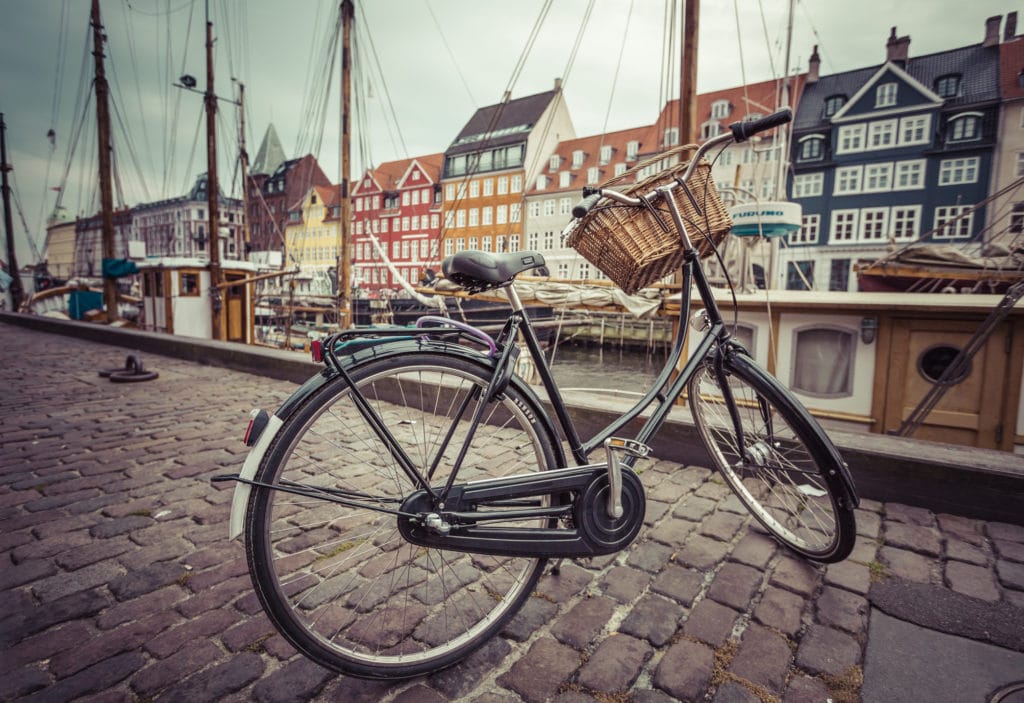 DIY Copenhagen Food Tour
But first, some quick information about this tour.
First, you will be your own guide. You can use Google Maps to give you directions, time and distance between stops.
Second, the easiest way to get around Copenhagen is by bicycle. The infrastructure for bikes is incredible and you can rent a bike just about anywhere. So I encourage you to join the locals and make this Copenhagen food tour a culinary bike tour.
Most bike rentals in Copenhagen are by the hour, but if you plan to keep your bike for several hours, it usually makes more sense just to do a full day rental. I believe I paid about 8 Euro for my full-day bike rental.
Third, if riding a bike is not for you, you can also visit all these destinations as part of a DIY walking tour, though you may wish to hop in a taxi once in a while to speed up the process.
Fourth, let's talk about languages. So the primary language spoken in Copenhagen (and Denmark) is Danish. As such, locals will almost automatically greet you and begin speaking to you in Danish. However, the majority of Danes also speak English, and they speak it very well. So if you're an English speaker, ordering food in Copenhagen will not be challenging.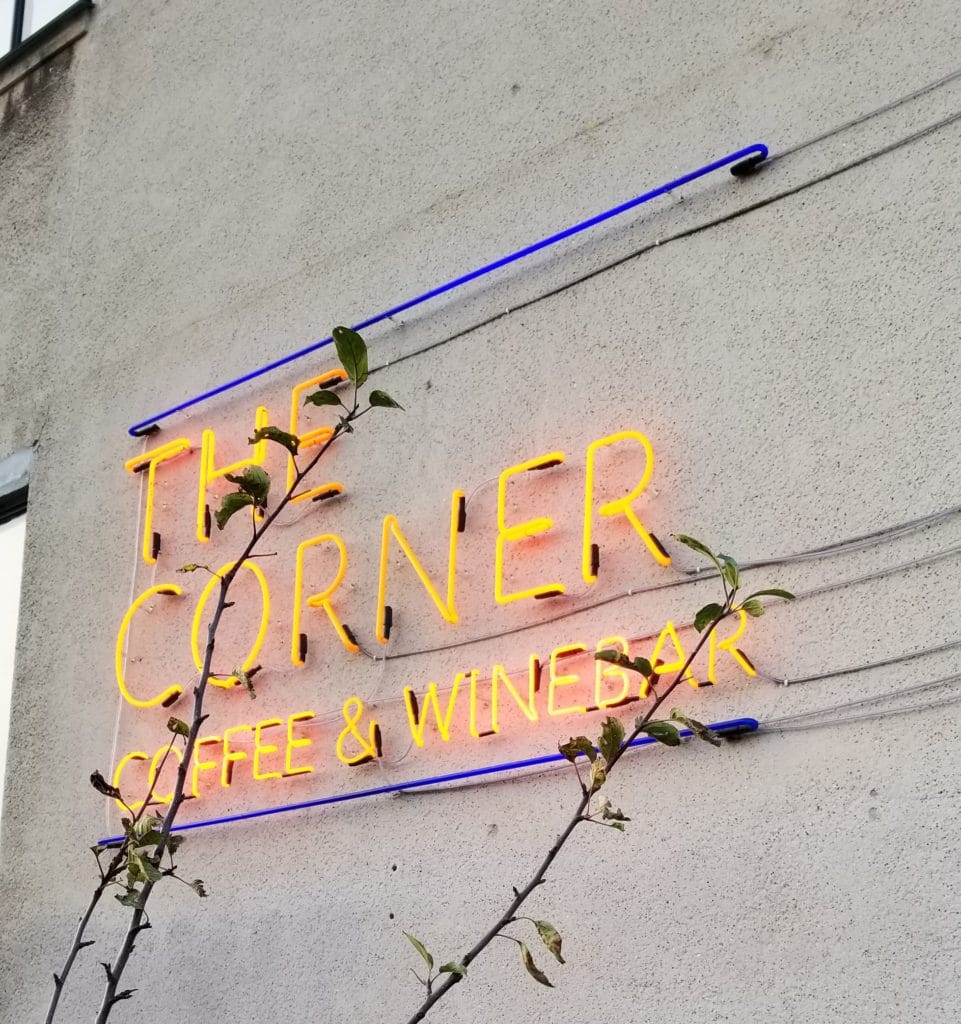 The Corner 108
Every Copenhagen food tour should start off with a hot cup of coffee. If you're a coffee lover like I am then you'll be pleased to learn that the coffee culture in Denmark is strong.
There are great cafes all over the city, and just about all of them seem to have mastered the cappuccino. I know this because I checked. Maybe not all of them, but I had a lot of cappuccinos during my visit.
So if you want to start this private tour off right, make your way over to The Corner 108 Cafe.
They're a cozy little cafe serving coffee by day but turn into a fancy wine bar by night. Get there right when they open at 8:00 a.m. to make sure you get first dibs on their fresh pastries.
The cafe is linked to the city's famous Noma restaurant as both establishments share the same owner.
If you're unfamiliar with Noma or New Nordic Cuisine, the restaurant has been listed as one of the top restaurants in the world since 2010, it is currently ranked 2nd.
So basically what you need to know is, both their coffee beans and their pastries are excellent.
Please come here, order at the counter, then have a seat and enjoy your coffee and pastry inside. It's the perfect way to warm up before the rest of your Copenhagen food tour begins.
The Corner 108 Cafe is open daily until midnight. Monday through Friday they open at 8:00 a.m. and Saturdays and Sundays they open at 9:00 a.m.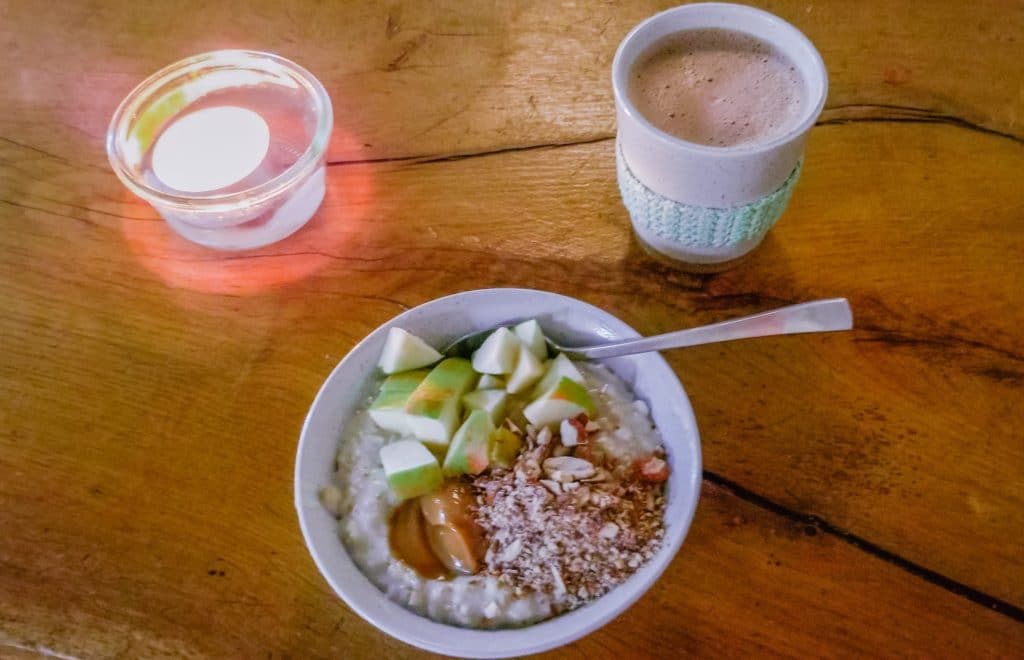 Grod
The trendy food culture in Copenhagen has even spiced up traditional porridge, or oatmeal, depending on where you are from.
Make a visit to one of the many Grod locations in the city to grab a delicious and healthy breakfast in the morning.
Grod specializes in porridge, but they add fresh and unique toppings to make it special. The one I tried during my visit had fresh apples, caramel, and almonds.
Pair it with a cup of hot cocoa and its the perfect breakfast on a cold morning.
Grod has multiple locations throughout the city and hours can vary. However, typical hours are 7:30 a.m. to 9:00 p.m. Monday through Friday and 9:00 a.m. to 9:00 p.m. Saturday and Sunday.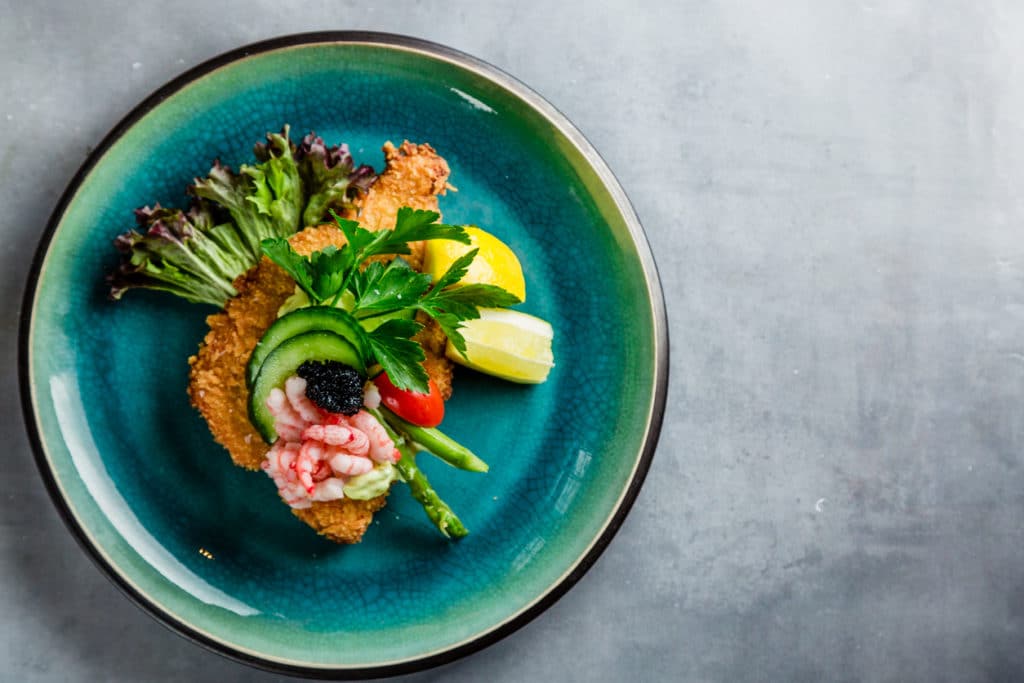 Selma
Selma is home to the famous Smorrebrod, or open faced sandwiches, that Copenhagen is known for. While plenty of other places around the city make and serve Smorrebrod, Selma is always named as the place to try it.
The menu at Selma includes about a dozen or so options of Smorrebrod. Most of the options include herring and a mix of other toppings, served on rye bread.
If you are not a fan of herring, you can also find pork, chicken, and vegetarian options on the menu as well. Their menu is seasonal, so offerings will change depending on the time of year.
Selma is open daily for lunch from 11:30 a.m. to 5:00 p.m. The last food order is accepted at 4:00 p.m. They are open for dinner Wednesday through Saturday from 5:00 p.m. to about midnight. The last order is accepted at 10:00 p.m.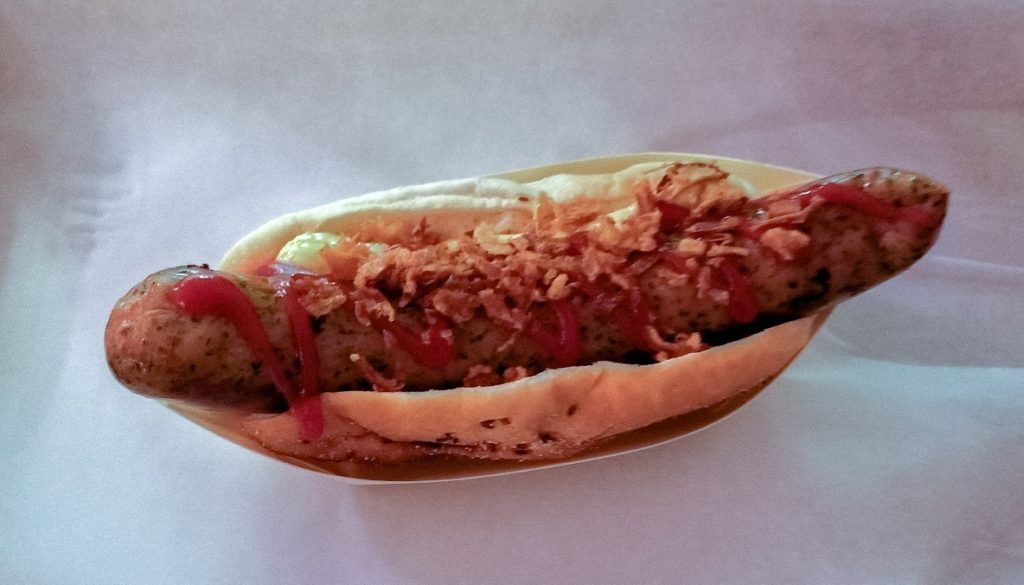 John's Hot Dog Deli
The hot dog is a big thing in Copenhagen and you can find them just about everywhere.
One of the most popular spots in the city to get yourself a dog is at a place called John's Hot Dog Deli. They have a variety of different dogs and about a dozen or so toppings to choose from.
The staff here are incredibly friendly and will help you put together a dog that you're going to like.
They are more than happy to make recommendations if you're not sure what you'd like. They also have a great beer selection, serving beers from some of the best local breweries. They even have a few great ciders.
John's Hot Dog Deli is open daily from 11:00 a.m. to 9:00 p.m. Except for Fridays and Saturdays when they remain open until 3:00 a.m.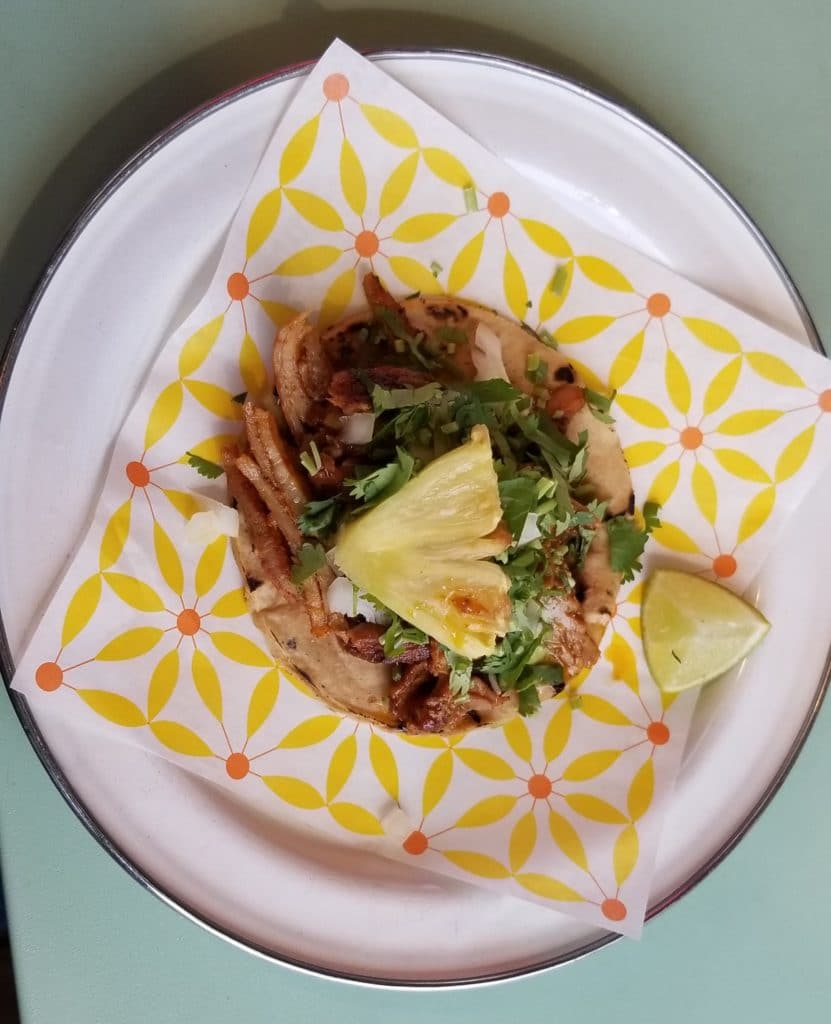 Hija de Sanchez
The al pastor taco from Hija de Sanchez is what dreams are made of. Seriously, it's a damn good taco.
The al pastor is tender and packed with flavor. The pineapple is sweet, fresh and juicy, and they top it with just the right amount of cilantro and fresh onion. It's simple, It's perfect. You need to eat this taco.
Tacos are made quick and fresh to order. This is the perfect stop when you're looking for something quick and delicious.
Hija de Sanchez is open Monday through Thursday from 11:00 a.m. to 8:00 p.m. Friday and Saturday from 11:00 a.m. to 10:00 p.m. and Sundays from 11:00 a.m. to 6:00 p.m.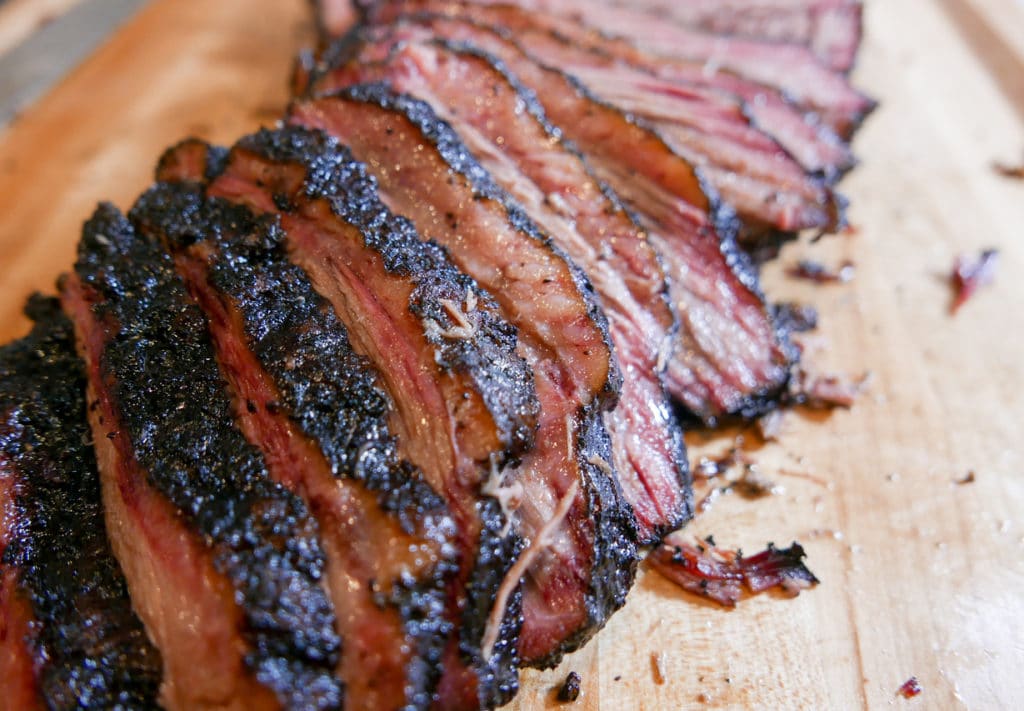 War Pigs
War Pigs Brew Pub was the most recommended restaurant when I told people I was planning a trip to Copenhagen.
I planned to grab dinner there my final night in the city but ended up next door because it looked packed and I was too shy to go in. Don't judge me, I'm still regretting this choice.
So I'm including War Pigs on this list having never been there myself. But please go there, order the brisket and mac and cheese and tell me how great it is.
War Pigs Brew Pub is essentially a partnership between Danish brewery Mikkeller and American brewery 3 Floyds.
They came together to open a Texas Barbeque style restaurant that serves their Danish and American beers.
Everybody raves about this place and I really hope I get to return to Copenhagen one day so I can try this place out.
War Pigs Brew Pub is open Monday through Thursday from 11:30 a.m. to midnight, Fridays and Saturdays from 11:00 a.m. to 2:00 a.m. and Sundays from 11:00 a.m. to 11:00 p.m.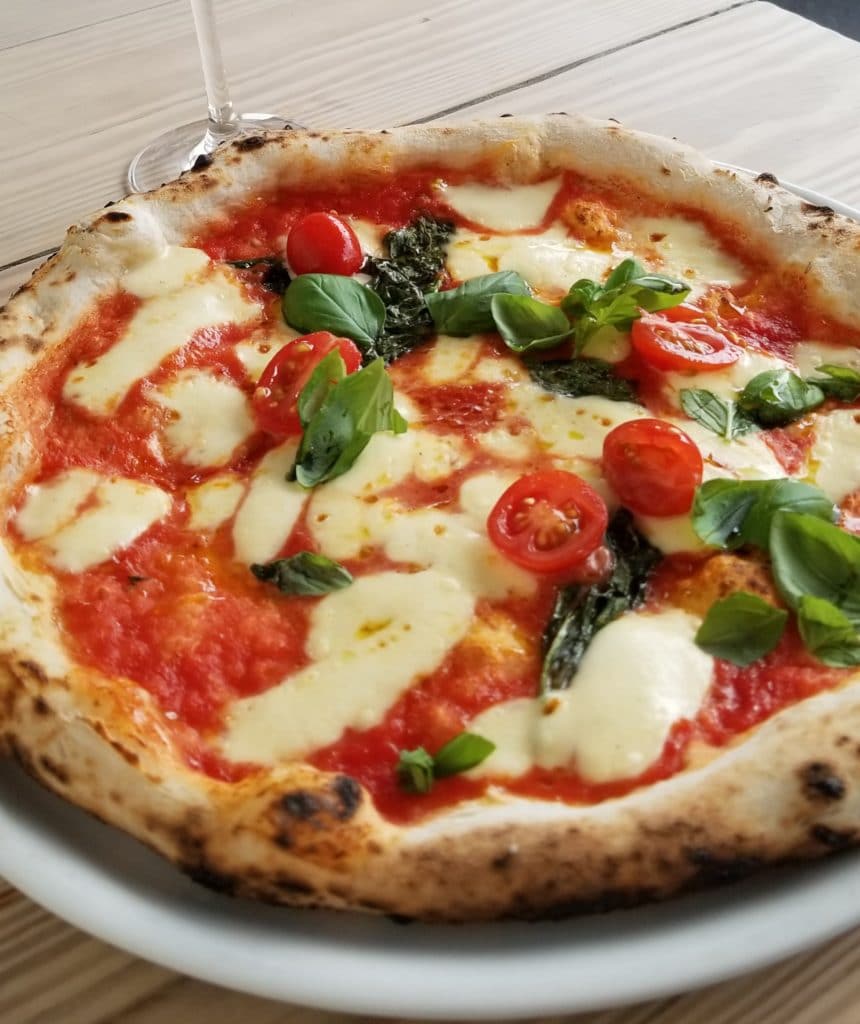 Mother
Last, but certainly not least, you absolutely must end one of your evenings in Copenhagen at Mother.
Their pizza is fantastic and reminds me of pizzas I've had in Naples and New York. This place gets amazing reviews and there's a good reason for it.
This was easily my favorite meal in Copenhagen. In fact, I liked it so much I went there twice.
Mother is open daily from 11:00 a.m. to 1:00 a.m. Reservations are not necessary but they can get quite busy at times.
If you'd like to take a free walking tour to learn about Copenhagen's history and culture, check out Sandemans New Europe walking tour.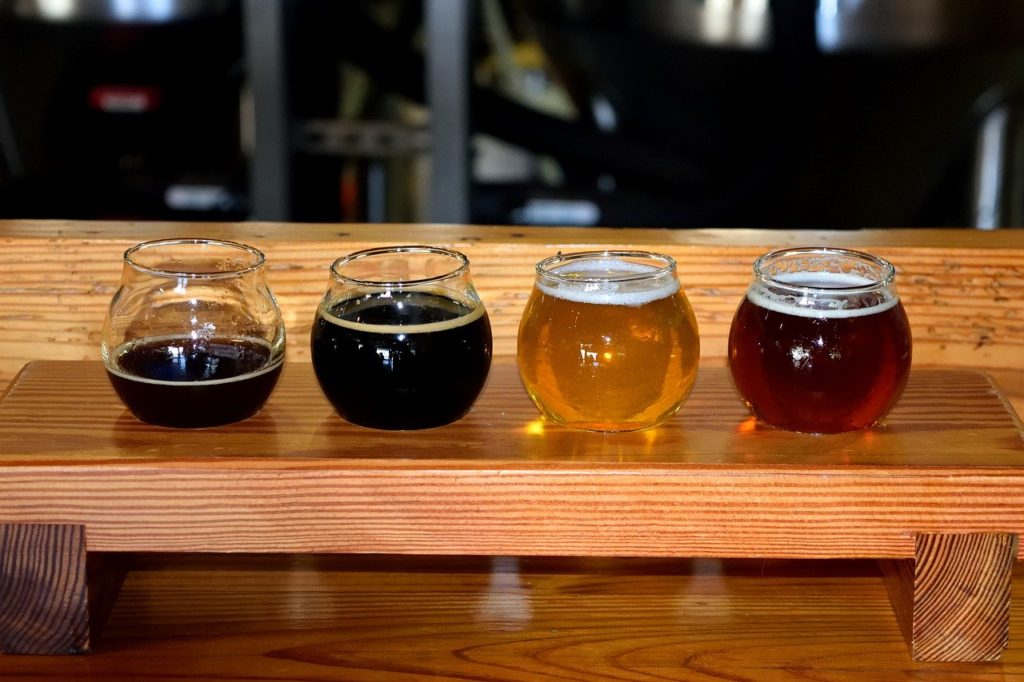 Mikkeller
If you're looking to grab some drinks in the evening (or during the day, I'm not judging) I encourage you to add some beer tastings to your Copenhagen food tour.
The city is a popular destination for beer lovers due to the growth of the craft beer scene here.
In fact, the craft beer scene in Copenhagen is almost as hot as the food scene. Of all the breweries in Copenhagen, Mikkeller is probably the largest and most famous.
They actually have several international locations in places like San Deigo and Reykjavik. But you're in luck if you're in Copenhagen because they actually have 15 locations within the city. So basically, they are never too far away.
If you are like me and not a big fan of beer, you have to try their cider. In fact, just about all the breweries in Copenhagen will have a cider available, and most of them are quite tasty.
This was one of the things I really loved about Copenhagen during my visit.
I've been really getting into ciders lately but they are not as popular in the United States. But in Copenhagen, they take their ciders seriously, and it shows.
There are multiple Mikkeller locations throughout Copenhagen and you can find their beers and ciders at establishments around the city. For more information, visit their website.
Food Markets
If you're looking to try a whole bunch of different things all at once, head over to the Elsinore Street Food Market.
The market features vendors selling everything from coffee to tacos to Christmas food. There are a few other street food markets around the city as well, though some are seasonal.
If you're up for some day trips, there are also food markets in neighboring cities and across the bridge in Malmo, Sweden as well. You can read about the other markets here.
I sincerely hope you enjoyed this DIY Copenhagen food tour and that you have a new appreciation for Danish cuisine.
If you have any other great Copenhagen restaurant recommendations, please let me know. I'm always interested in new restaurant recommendations.
Want to save it? Pin it.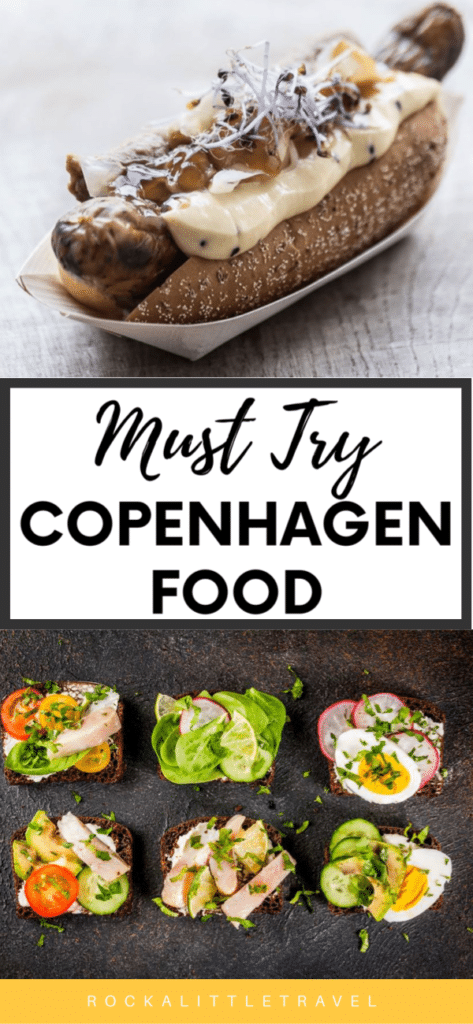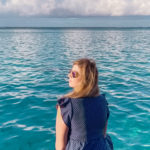 Eden Fite
Part-time Traveler | Dog Lover | Avoider of Crowds
I help busy people find creative ways to travel more.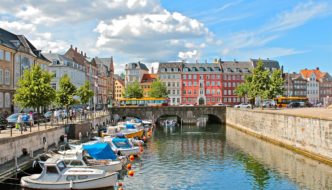 Photo by Julian Hacker Are you trying to decide on the best time to visit Copenhagen? I think you'll have a great time no matter when …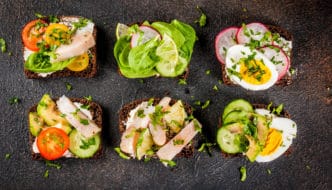 Photo by Rimma Bondarenko Copenhagen is home to one of the hottest restaurant and food scenes in the world. So if you're lucky enough to be …