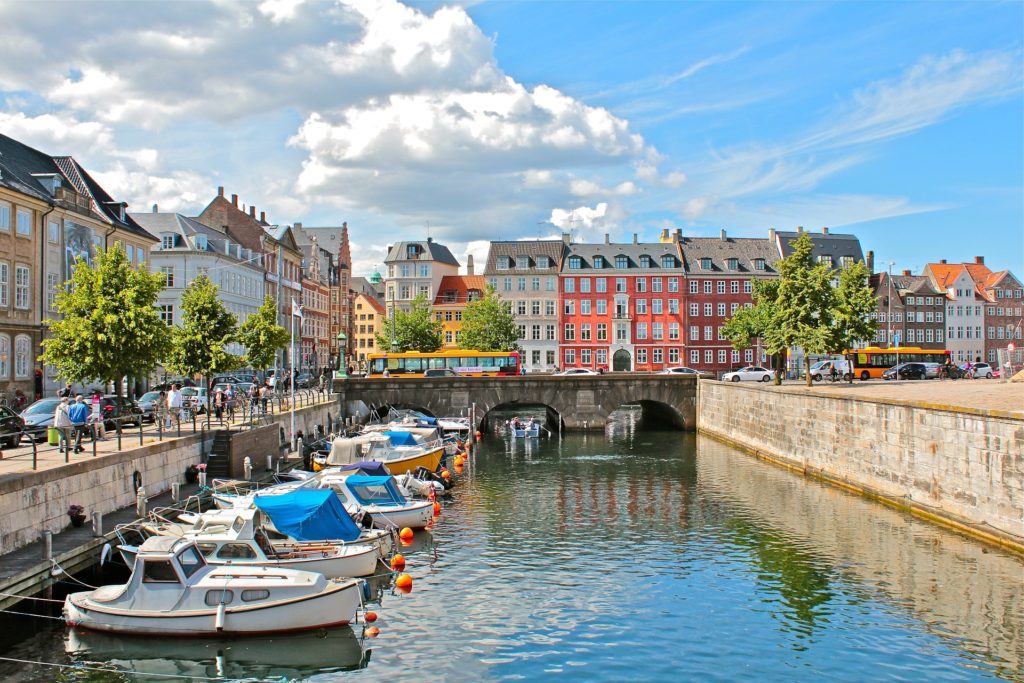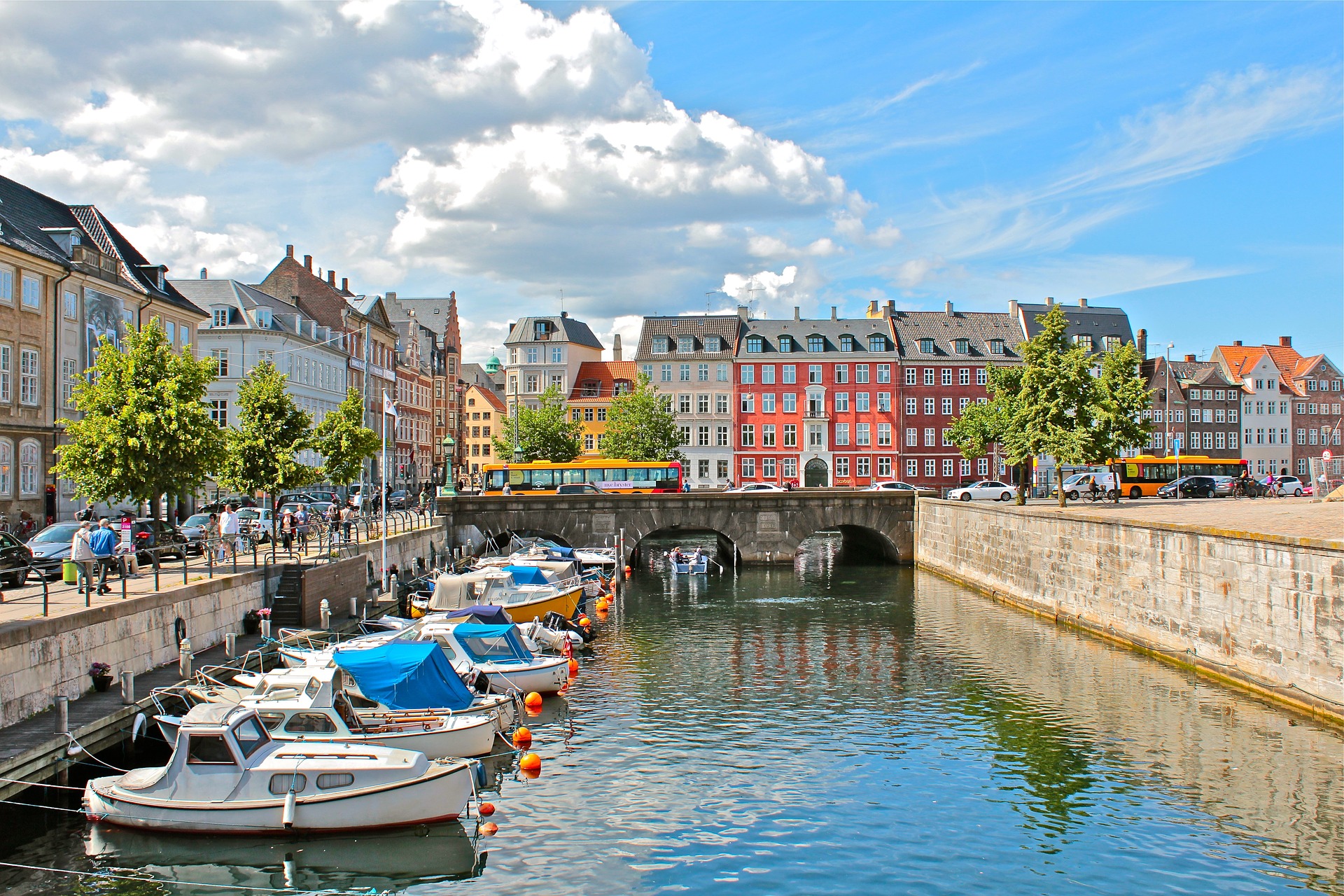 Are you trying to decide on the best time to visit Copenhagen?
I think you'll have a great time no matter when you visit, but certain times of year may be better than others depending on what you're looking for.
In this post, I break down what to expect from each season and month of the year when visiting Copenhagen.
Now, this isn't a detailed weather forecast or description of the seasons. But I will give you a good idea of things to consider when deciding which month to visit.
Best Time to Visit Copenhagen
Since Copenhagen can get quite cold and rainy during some seasons, certain attractions normally operating in the city will close down seasonally until the weather gets better.
For example, both Tivoli Gardens, the city's famous amusement park, and the popular food markets are all seasonal.
So if you'd like to make sure you don't miss your opportunity to visit these attractions, keep reading.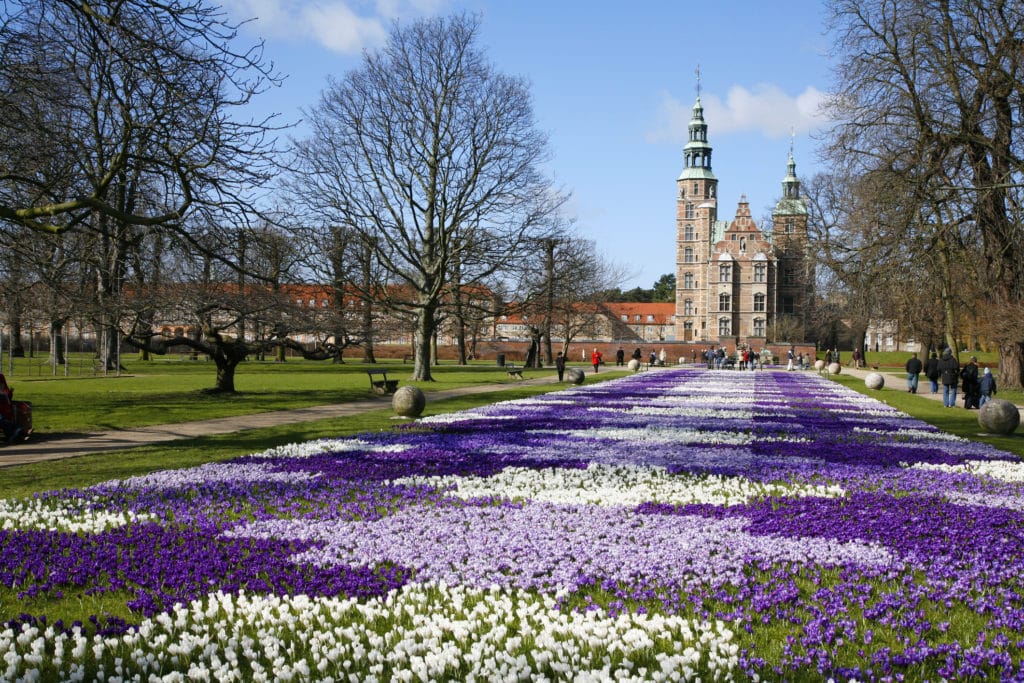 Copenhagen in spring
Spring is the best time to visit Copenhagen if you're looking for mild temperatures and lighter crowds.
It's also the perfect opportunity to get your visit in before the summer crowds arrive and prices get high.
March
March in Copenhagen marks the beginning of Spring, but don't tell that to the weather. Temperatures in March are still quite chilly and it's still on the wetter side.
But if you're willing to deal with the crummy weather, you'll get to enjoy the city for a good price and without the normal crowds.
Since the city's popular food markets don't open until next month, consider exploring the city's many famous breweries. I mean, what else are you going to do if it's raining outside?
April
April marks a dramatic change in Copenhagen as the weather begins to get warmer and drier and the days longer.
You'll also be happy to hear many of the popular street food markets and food halls reopen this month.
Though if you don't want to visit a food market you can always take my approach and do your own DIY Copenhagen food tour.
If that's not enough, the famous Tivoli Gardens Amusement park also reopens. Needless to say, there's a lot going on in April in Copenhagen.
May
May is the first month of the year where the weather starts getting warm. This is getting to be a busier time for a visit, but it's still not as crowded as the upcoming summer months.
Now is the time to visit some of the city's most popular destinations before the summer crowds arrive.
It's also the perfect weather for biking around the city. Consider grabbing yourself a Copenhagen Card and exploring all the major sights.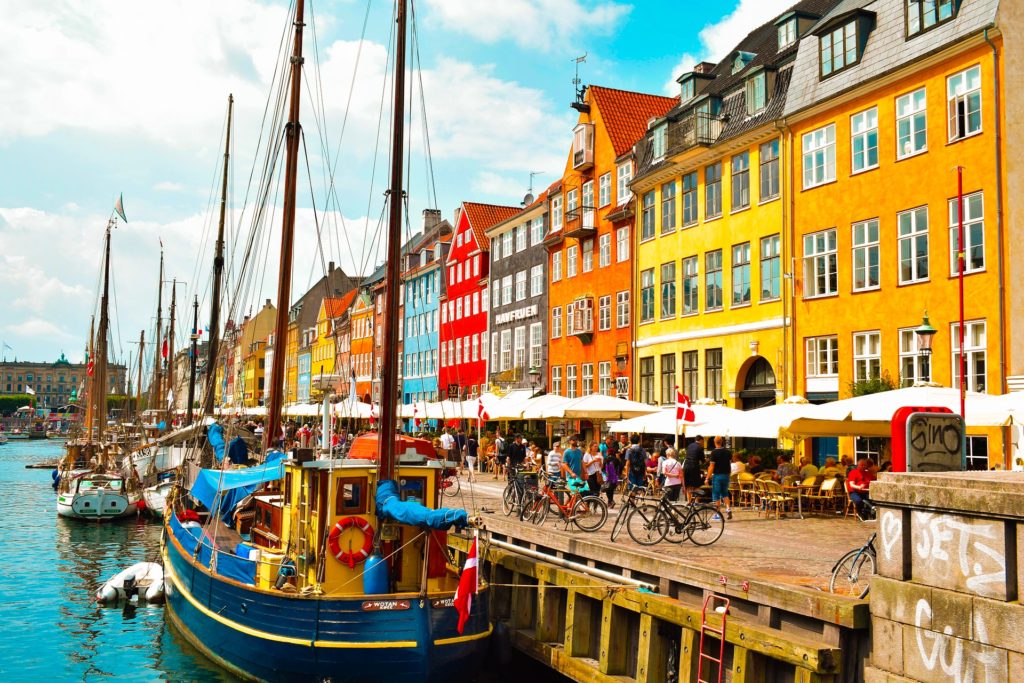 Copenhagen in summer
Summer is the best time to visit Copenhagen if you are looking to experience the best weather and you don't mind the crowds.
Unfortunately with the great weather comes greater demand for flights and hotels. Be prepared to spend more when visiting Copenhagen during the busy summer months.
June
June is an extraordinarily busy month in Copenhagen. The popular CopenHell music festival takes place in the third week of the month and brings visitors from all over Europe.
There is also a popular street festival called Distortion that takes place in the city in the first week of the month.
In addition to these popular events, there are also a few national holidays in June along with the Midsummer celebrations.
July
July features some of the warmest temperatures and the longest days of the year. Since the weather is so great and the days are long,
July makes the perfect time to add a few day trips into your itinerary if you're going to be in Copenhagen for several days. Nearby Malmo, Sweden is a popular choice.
July is also the month when the popular Rockslide music festival takes place, which will make this a busy month in the city.
You should book hotel accommodations early if you'll be visiting during the festival which usually takes place in the first week of July.
August
August marks the final month of summer. Temperatures are still warm and the days are still long.
The city is still full of lots of tourists still in town, but they are slowly beginning to head home.
There are lots of festivals in Denmark and Copenhagen this time of year, so if you're interested in learning more about the food and culture, August is the perfect time to visit.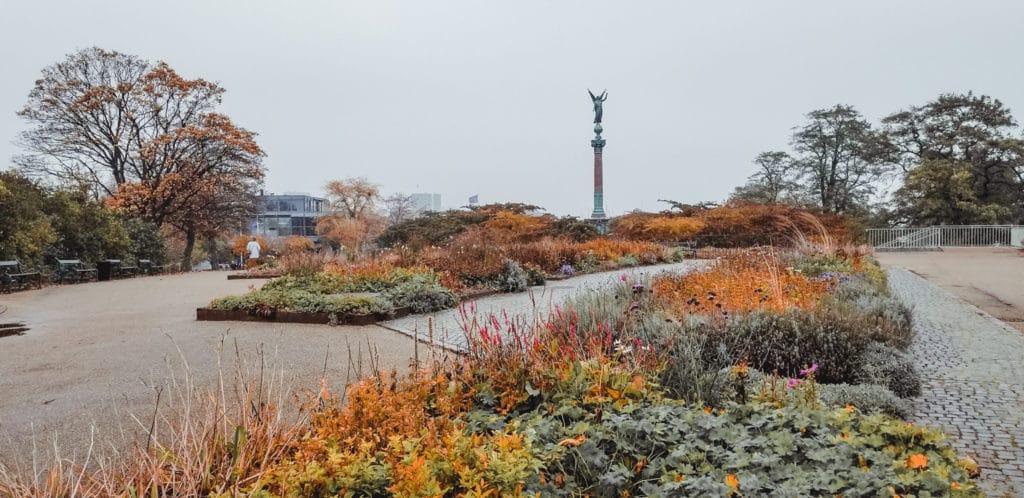 Copenhagen in autumn
Autumn is the best time to visit Copenhagen if you're looking for slightly cooler temperatures and beautiful fall colors.
This time of year just about all of Copenhagen is covered in bright gold and orange leaves, especially in and around the city's many parks.
September
September can be the best time to visit Copenhagen for those of us that are looking to avoid crowds and love a great deal.
By this time of year, summer travelers have gone home and back to work or school. This means demand is lower for hotels and flights, which means prices are lower too.
October
October is a fun month to visit Copenhagen because there is a lot going on. The famous Tivoli Gardens is open and celebrating the Halloween holiday with impressive decorations and delicious seasonal treats.
October is also when visitors can experience Culture Night which happens annually around the middle of October.
Culture is an annual celebration of art and culture. Academic and art institutions all over the city keep their doors open late and host special events for the public.
November
November is probably one of the least crowded times of year to visit Copenhagen.
Temperatures are getting colder and the weather is getting wetter, so fewer are willing to deal with these conditions while traveling.
But if these things don't bother you, pack a warm jacket and an umbrella and have yourself a fantastic time exploring this fun city.
Towards the end of the month, you'll even get to visit the city's famous Christmas Market at Nyhavn.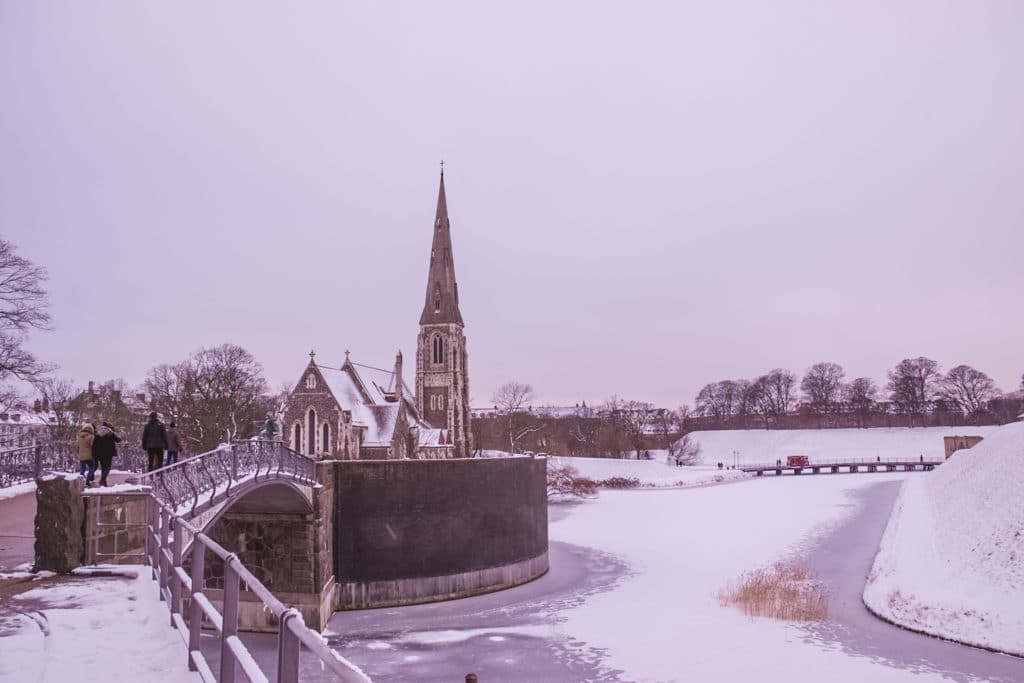 Copenhagen in winter
Winter is the best time to visit Copenhagen if you're looking for the lightest crowds and fun holiday celebrations.
While Copenhagen in winter is by far the coldest time of year to visit, it's also the most festive. This is the time of year when Christmas celebrations begin and holiday decorations are on display.
December
December is when Christmas festivities are in full swing in Copenhagen. All of the city's Christmas markets are open and local stores are full of holiday shoppers.
Visitors to Copenhagen in winter will also get to sample Denmark's holiday meals and desserts when visiting local restaurants.
January
January in Copenhagen has some of the coldest temperatures of the year and also some of the shortest days.
The sun will rise around 9:00 a.m. and set around 4:00 p.m. While days are short and temperatures are colder, this is a great time to visit the city if you're looking for a deal.
Hotel prices and airfare will be more affordable this time of year.
February
February marks the end of winter when days are finally beginning to get longer.
Temperatures remain on the chilly side, but the annual VinterJazz festival is held this month. The Winter Jazz Festival is held throughout the entire country of Denmark.
The festival includes over 600 concerts in over 150 venues over 3 weeks. It's an extremely popular annual event with musicians from all over the world participating.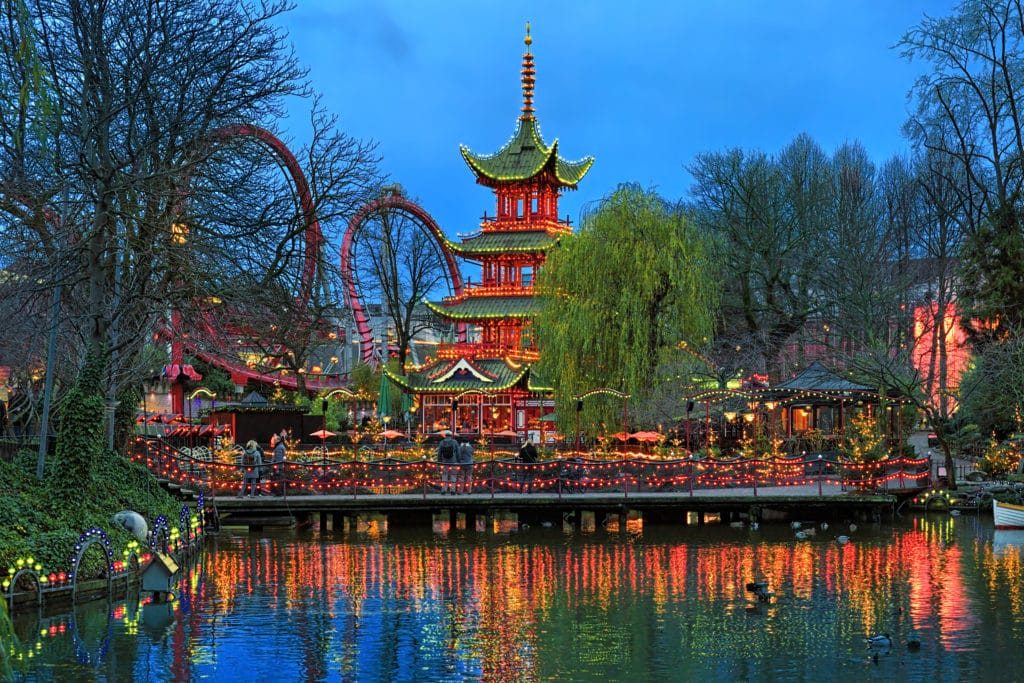 Tivoli Gardens Seasonal Hours
Tivoli Gardens is open seasonally 4 times per year for Winter, Summer, Halloween, and Christmas. You can see the various opening dates below:
Winter: January 31st – February 23rd
Summer: April 1st – September 20th
Halloween: October 9th – November 1st
Christmas: November 16th – January 5th
Daily operating hours vary by season and day of the week. More information along with ticket prices can be found by visiting Tivoli Gardens online.
Have you been to Denmark? Let me know when you think is the best time to visit Copenhagen.
I visited during October and thought it was perfect. No crowds, low prices, and fall colors. Plus I got the perfect temperatures for riding my rental bike all over the city.
Book Your Trip
Find the best flight deals by using Google Flights, then book direct with the airline. This is the search engine I use to compare flights and prices before booking my own trips.

BOOK YOUR ACCOMODATION
I recommend searching for hotels through Booking.com to compare hotels on amenities, location, and price. If you are a member of a hotel's rewards program, always book direct with the hotel. If you are not loyal to a specific hotel brand, using Booking.com for the best price.

TRAVEL INSURANCE
Travel insurance is more important than ever. For just a few dollars a day you can protect yourself and your trip. I personally use World Nomads, but whomever you choose, don't skip out on travel insurance. It can literally save you thousands of dollars.


Want to save it? Pin it.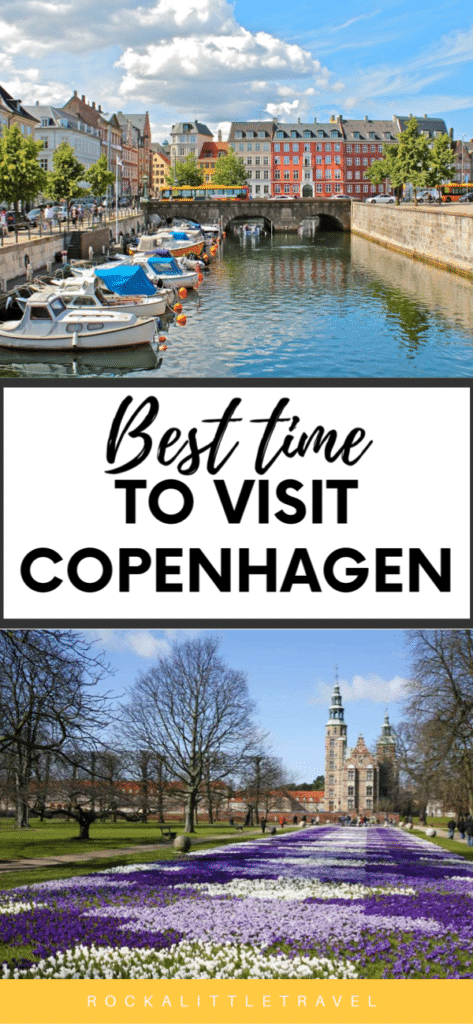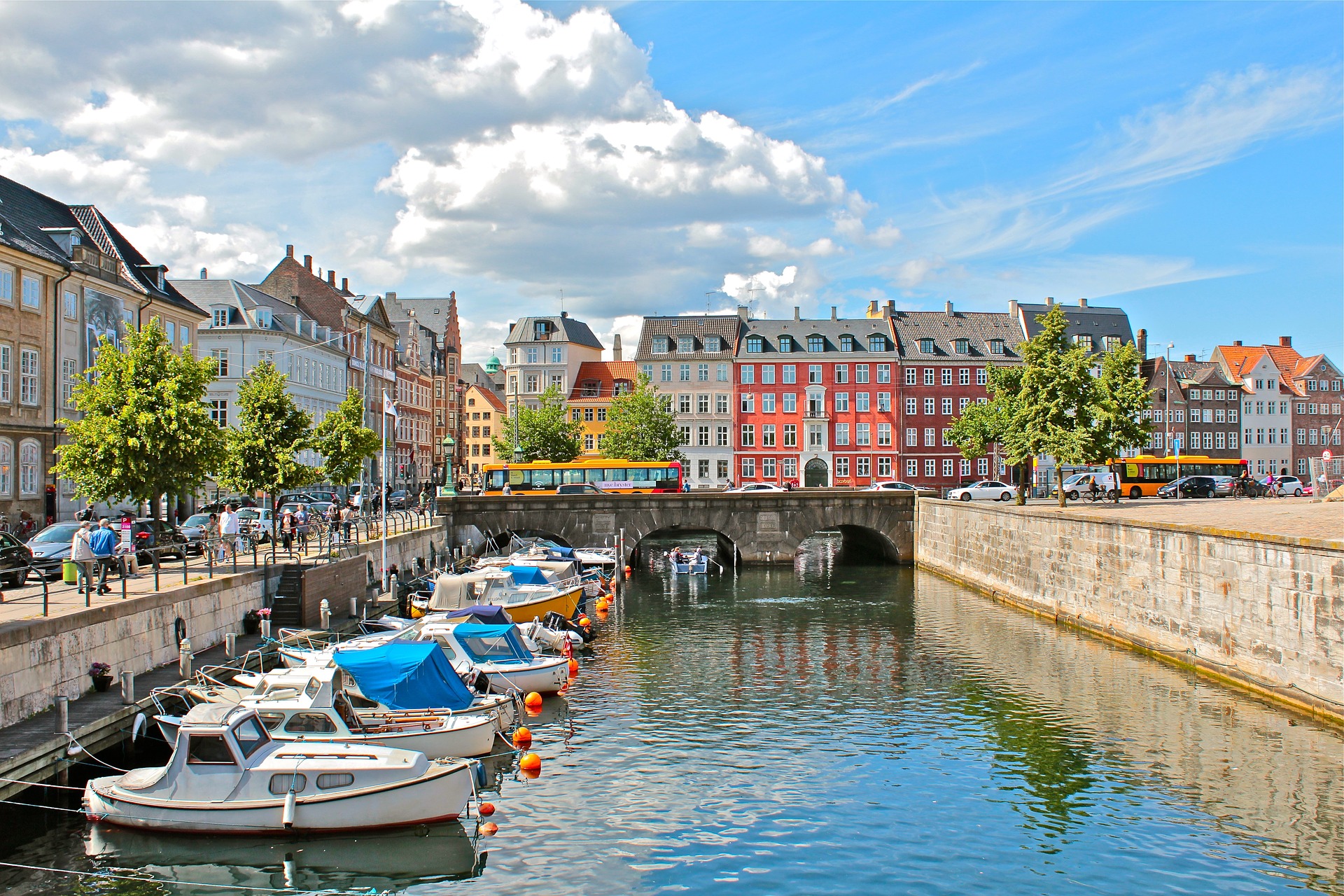 Photo by Julian Hacker Are you trying to decide on the best time to visit Copenhagen? I think you'll have a great time no matter when …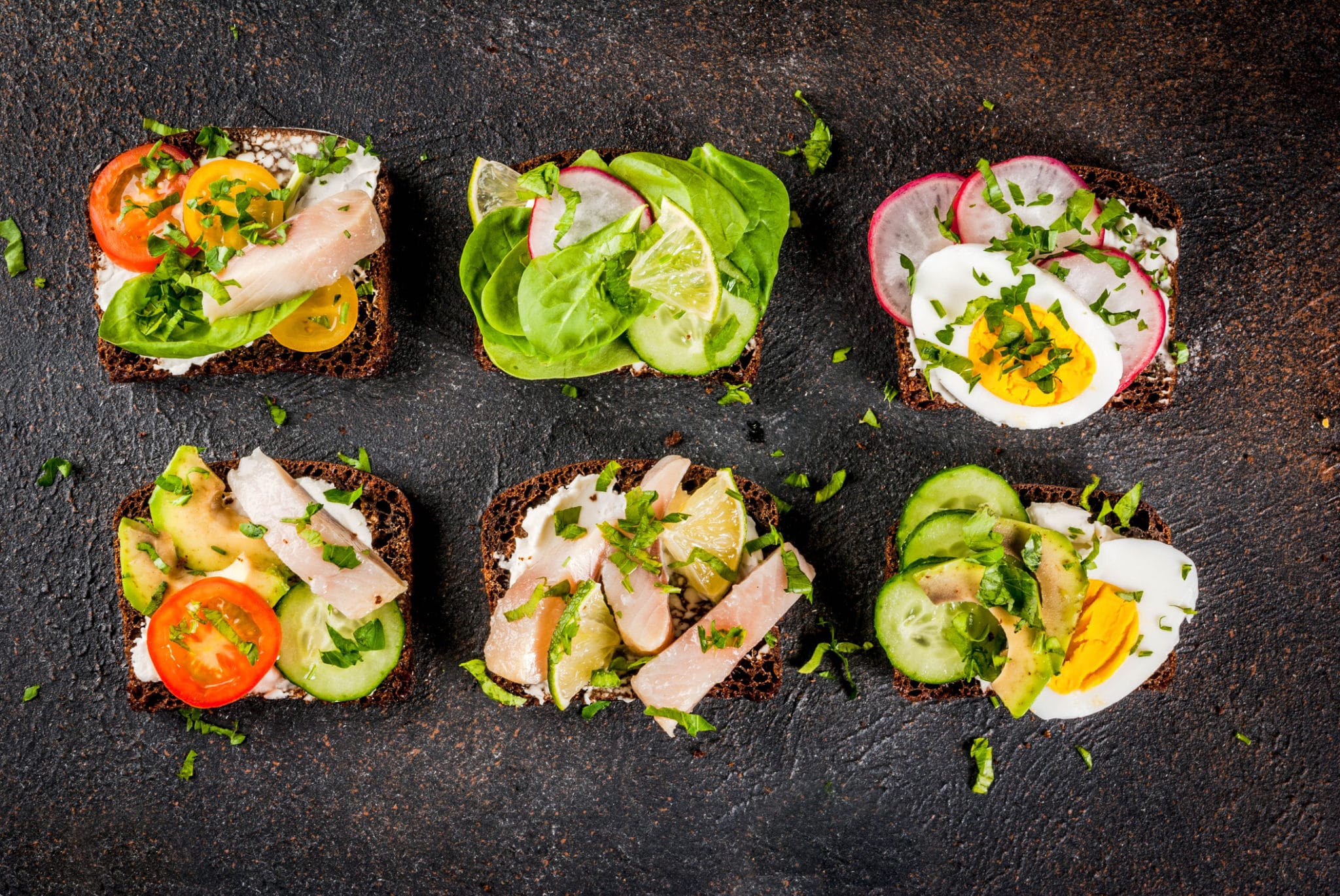 Photo by Rimma Bondarenko Copenhagen is home to one of the hottest restaurant and food scenes in the world. So if you're lucky enough to be …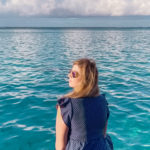 Eden Fite
Part-time Traveler | Dog Lover | Avoider of Crowds
I help busy people find creative ways to travel more.