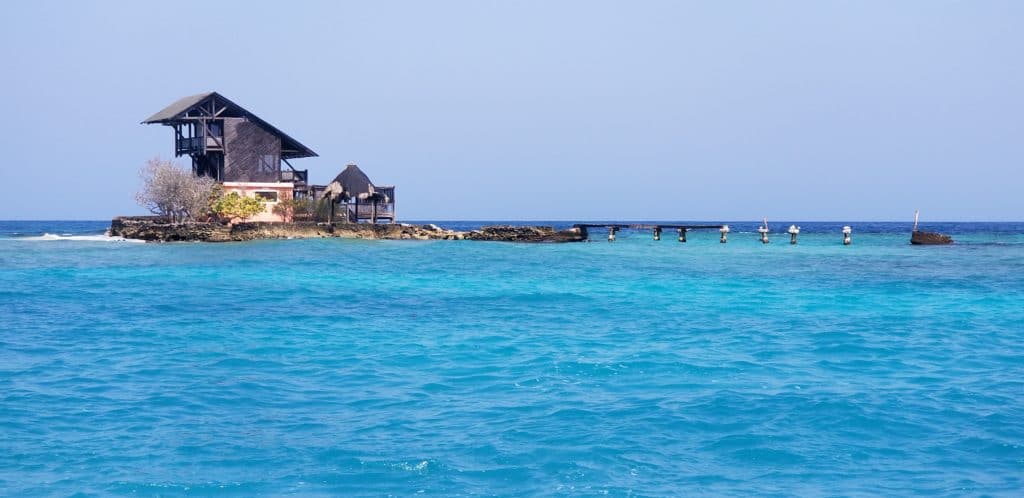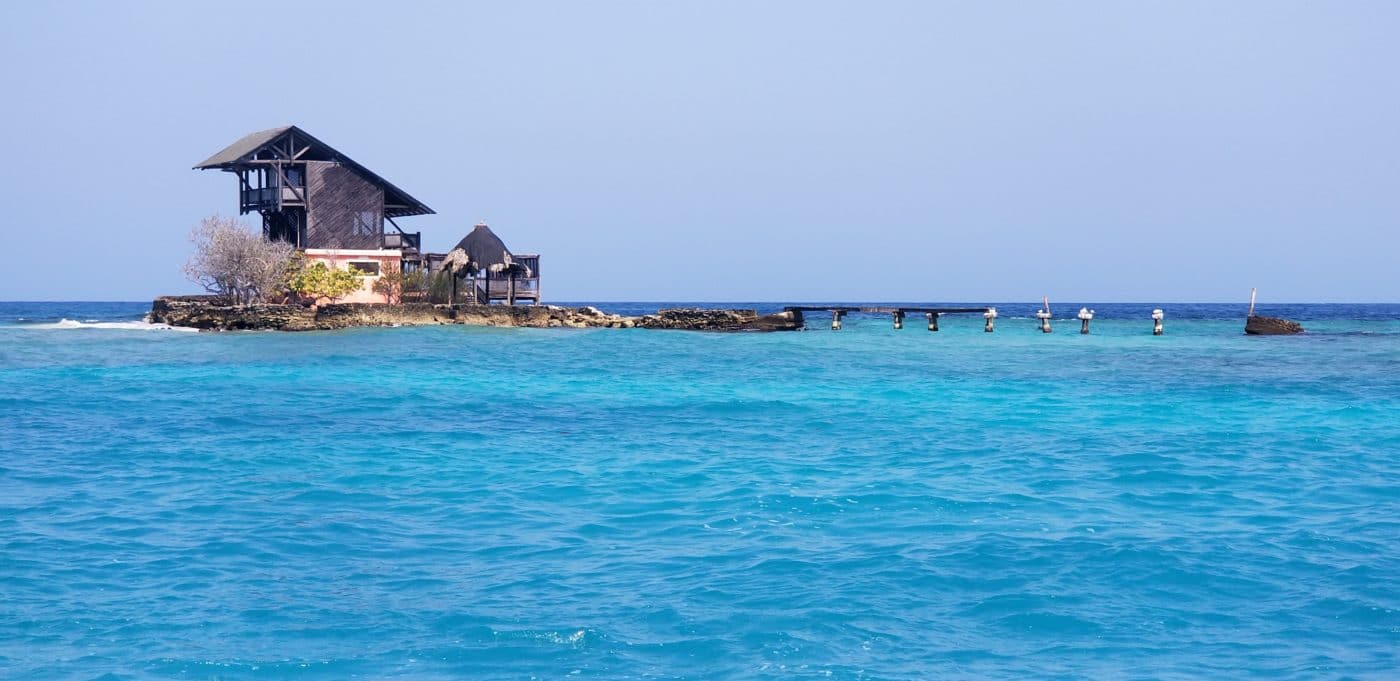 These travel tips for Colombia are guaranteed to make your upcoming trip a great one.
During my first time in Colombia I enjoyed exploring different parts of the country from big cities, to small cities, to its beautiful coastal islands.
What I loved most about Colombia was the diversity found in its different regions. No matter where you decide to go you'll find kind people, delicious food, a rich history, and plenty to see and do.
In this guide you'll find my best travel advice for Colombia including recommendations on which destinations you don't want to miss.
Some of the links in the post are affiliate links. If you make a purchase through these links it helps to support this site at no extra cost to you.
Travel Tips for Colombia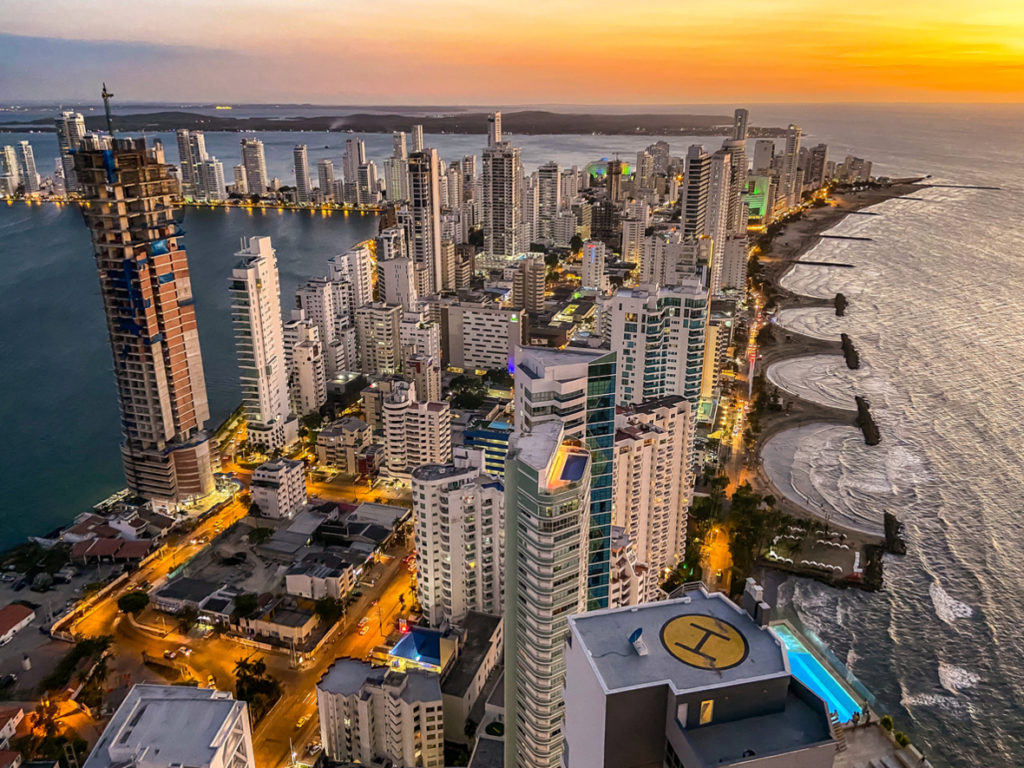 If you've never been to Colombia before I encourage you to spend time in Bogota, Medellin, and Cartagena during your first visit.
For those of you that have additional time, definitely make the effort to get outside of the big cities.
Colombia is covered in beautiful landscapes and natural environments. if you enjoy spending time in the outdoors I promise you won't be disappointed with your time in Colombia.
In this post I'll be sharing some of my best Colombia travel tips to help you plan your first visit.
I honestly had an incredible time and learned a ton while exploring this country.
So whether you've got a few days or even three weeks in Colombia, I've got you covered with these Top 16 Travel Tips for Colombia.
1. You must visit Cartagena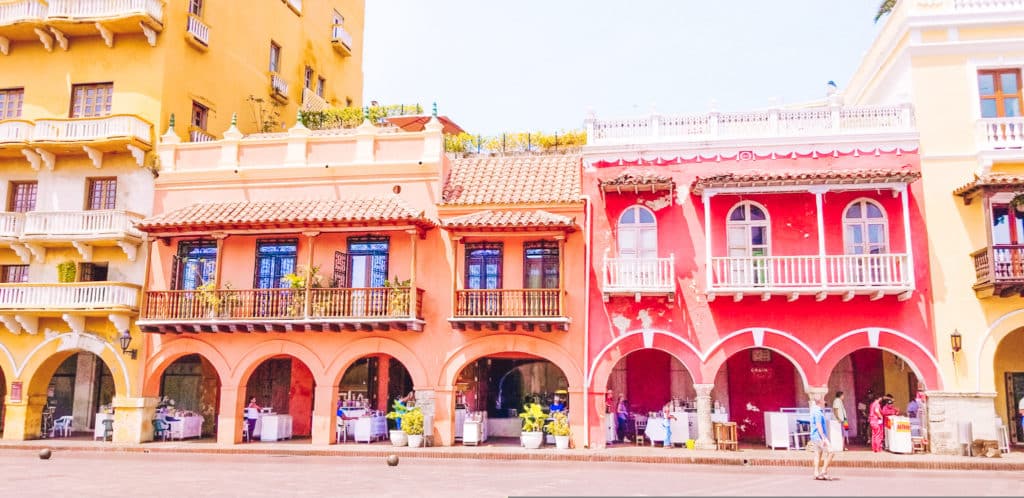 My favorite days in Colombia were spent in Cartagena.
Its one of the most fun and lively cities in Latin America and has incredible beaches, food, and nightlife.
Whether you have a week or just one day in Cartagena I promise you're going to enjoy your visit here.
Cartagena's colorful streets are both photogenic and extremely walkable. It's an easy place to love, and one you'll likely want to come back to someday.
I recommend booking your hotel in the walled section of the city so you're close to the action. This is where you'll find the beautiful streets, fantastic restaurants, and rooftop bars. 
If possible, I would spend at least three or four days in Cartagena. This will give you time to check out the various neighborhoods and even get out to some of the nearby islands. 
If you want to experience the best things to do in Colombia, you don't want to miss out on a visit to Cartagena.
2. Be prepared for the humidity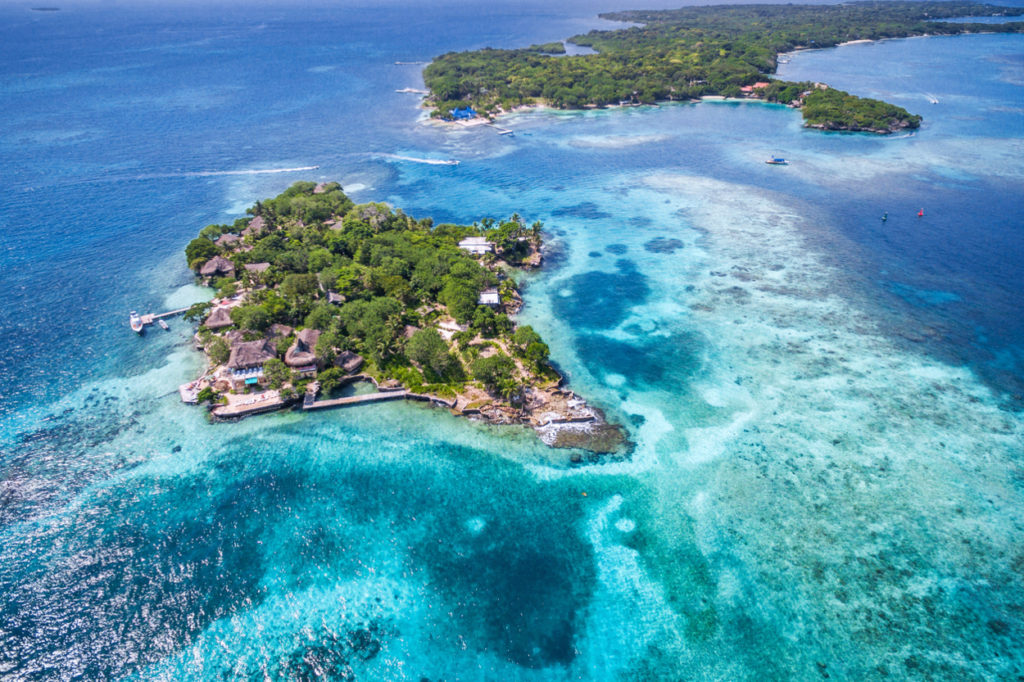 If you have long hair, this might be the most important of these travel tips for Colombia. 
The weather in Colombia is hot and humid just about all the time. Be prepared for this weather by packing light, comfortable clothing.
This means shorts, tank tops, sundresses, sandals, and sun hats. You will not want to wear pants, or even shoes and socks, trust me. 
Being prepared for humidity also means knowing what to do with your hair. This is a big mistake I made during my visit. I normally flat iron my hair each day, which I also did while in Colombia.
The problem was that as soon as I walked outside, my hair became a fluffy mess. I didn't have one good hair day the whole time I was in Colombia. 
My advice is to bring a really good hair product that will take the volume and fluff out of your hair. Whatever you choose, bring a lot of it. You'll be using much more than usual. 
3. Visit the rooftop bars at sunset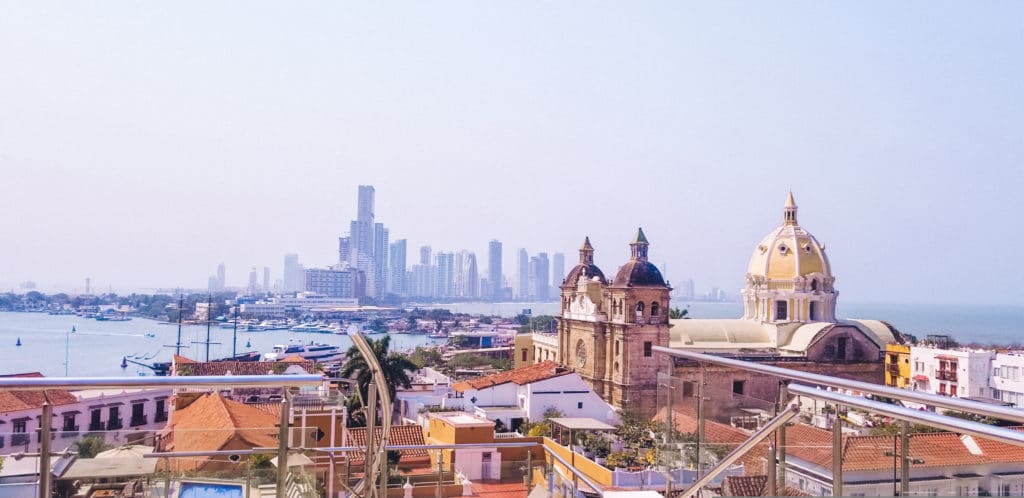 The rooftop bars in Cartagena are the perfect way to watch a sunset and end a long day of exploring the city.
You'll find dozens of them all around the walled city, each with its own character and ambiance. 
Here are just a few to get you started:
Alquimico
Movich Hotel
Townhouse
I recommend not hitting up the rooftop bars until the sun begins to set. You do not want to be sitting on a rooftop in the hot midday Colombia sun while drinking alcohol.
But once the sun goes down, all bets are off. Many of the rooftop bars have a pool too, so if it's still too hot, bring your bikini. 
4. Get on a boat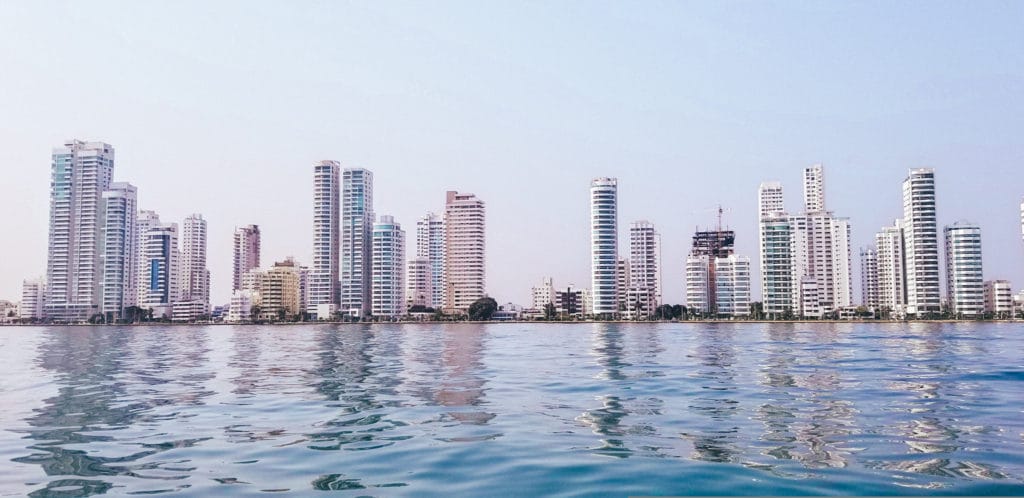 If you're going to be spending time along the beautiful Caribbean beaches of South America, you really should get out on the water.
Just off the coast of Cartagena you'll find the Rosario Islands. The islands make up one of the country's national parks, which was created to protect the nearby coral reef. 
Visitors to the islands can go swimming, snorkeling, sailing, kayaking, paddle boarding, and even jet skiing.
The beaches can get a bit crowded on some of the islands, but not all. If you end up renting a private boat for the day, ask to go to some of the more remote areas.
If that's not an option just plan to arrive early before the crowds arrive. 
Be advised that the return trip to Cartagena from the Rosario Islands can get a little choppy.
If you are nervous on boats at all, you'll want to make sure you get back earlier in the day as opposed to late afternoon. I was told the waves get bigger the later you return.
5. Enjoy Colombian cuisine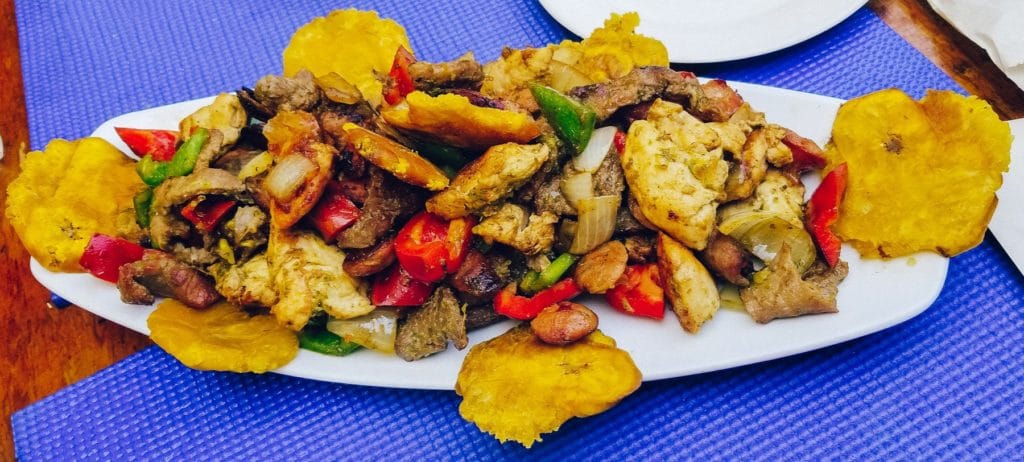 One of the best things about Colombia is the food. If you've never tried Colombian cuisine before, you're in for a real treat.
During your entire time here, I recommend trying as many different things as you can handle. 
Due to the country's location on the Caribbean coast, you'll find plenty of fresh seafood and fish. If you're not a seafood fan like me don't worry, there's plenty of other options. 
You'll find the majority of Colombian cuisine to be fresh and flavorful.
There are great restaurant scenes in Cartagena and Medellin if you're looking for some nice restaurants to try in the evenings. 
If you're looking for more budget-friendly options, try the local street food in Cartagena, or stop into one of the local restaurants outside the main tourist zones. 
6. Spend time in Medellin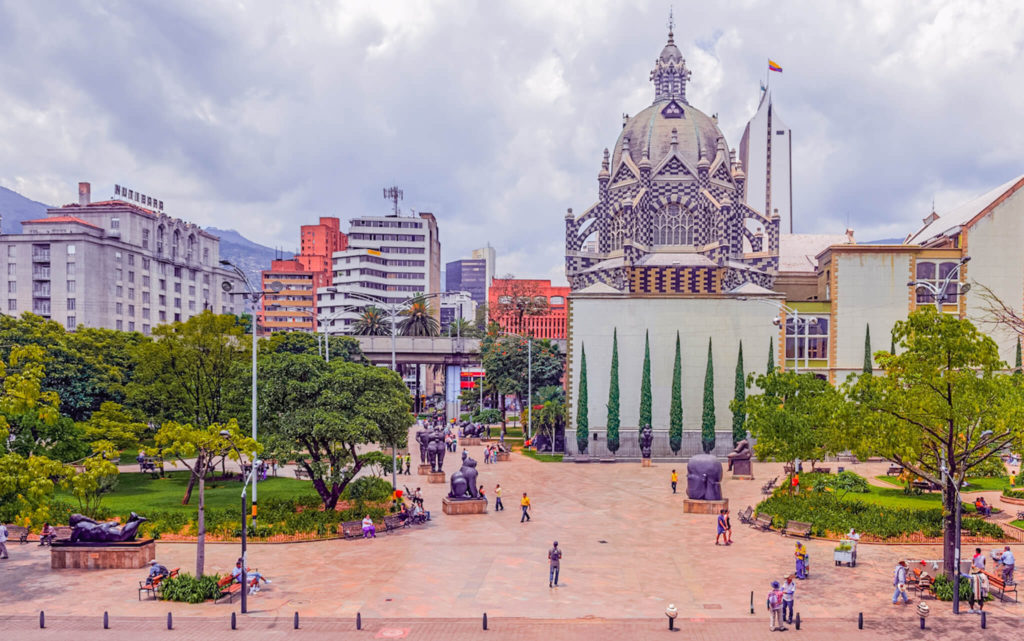 While it's true Medellin has a complicated past, present-day Medellin has lots to offer.
In recent years Medellin has grown into a popular, yet affordable place to visit with an up and coming art scene, trendy restaurants, and abundance of outdoor adventure opportunities nearby.
In fact, due to its affordability Medellin has also become one of the most popular digital nomad destinations in the world and now has a large expat community.
Popular things to see in Medellin include Parque Arvi, Jardin Botanico, and Casa de la Memoria.
If you like street art, you definitely don't want to miss a visit to the city's notorious Comuna 13 neighborhood. This now artsy neighborhood has transformed itself from its violent past when it used to be better known for cartel activity.
Those looking to enjoy the outdoors and explore a bit outside Medellin can take a day trip to nearby Guatape. You can also book a guided tour to Guatape here.
To get to Medellin you can book short domestic flights from either Cartagena or Bogotá or any other nearby major cities.
7. Get Colombian Pesos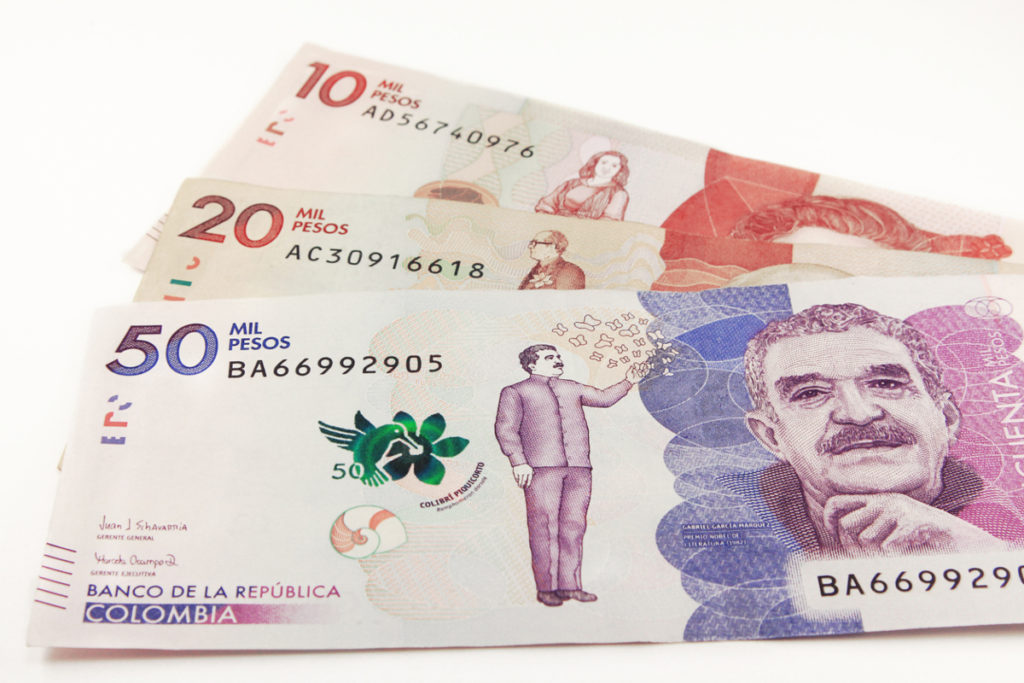 If you're going to be traveling around Colombia, especially in rural areas, you'll want to have Colombian Pesos (COP) on you at all times.
Try to keep small denominations in your wallet so you can pay for low-cost items like street food, souvenirs, or tips.
Many small family-owned restaurants do not take credit cards and may not have change for large bills. So just to be on the safe side, keep cash on you whenever possible.
I encourage you to do a little research before you arrive so you know where to get the best deal on Colombian Pesos.
For most people, pulling cash out at an ATM will be a much better deal than using a currency exchange in an airport or in touristy areas.
You might want to contact your bank ahead of time and ask about any foreign transaction fees or exchange rates.
As of July 2022, the conversation rate is about: $1.00 USD is equivalent to $4,490.58 COP.
8. Explore on foot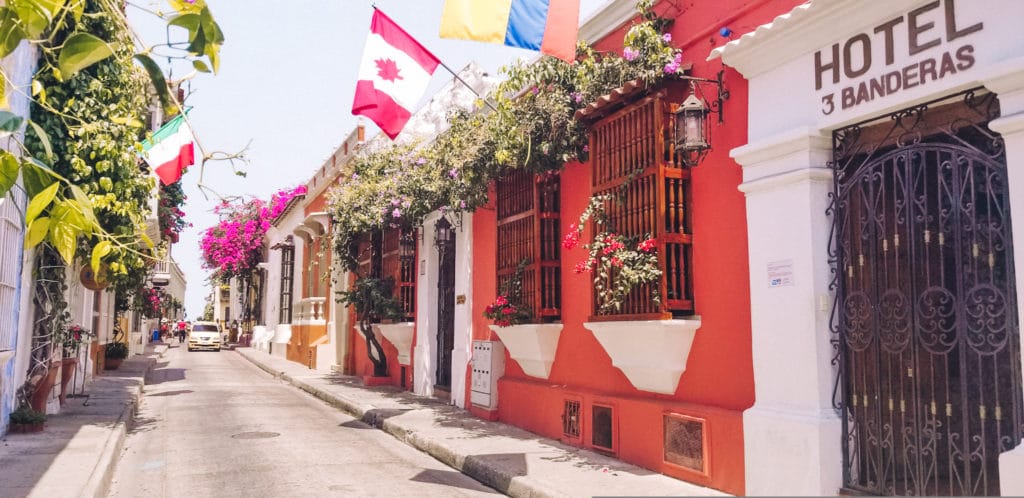 One of the best ways to get to know a city is to get out there and see it on foot. Have a general destination in mind and then just explore.
I've had some of the best times and stumbled upon some of the most interesting things when just out walking around in a new place. 
When exploring a new city on foot you get to see it slowly and up close. It's also easy to stop and take a closer look at anything that catches your eye. 
The walled city in Cartagena is especially great to explore on foot. There's not much traffic and the area is fairly small.
There are tons of unique local shops, restaurants, and bars to check out. Plus, without a car you don't have to worry about parking and you can save that rental car money for more food or drinks.
If where you're headed is too far to walk you can always take a taxi, or use public transport if you'd like to save money.
9. Wear sunscreen everyday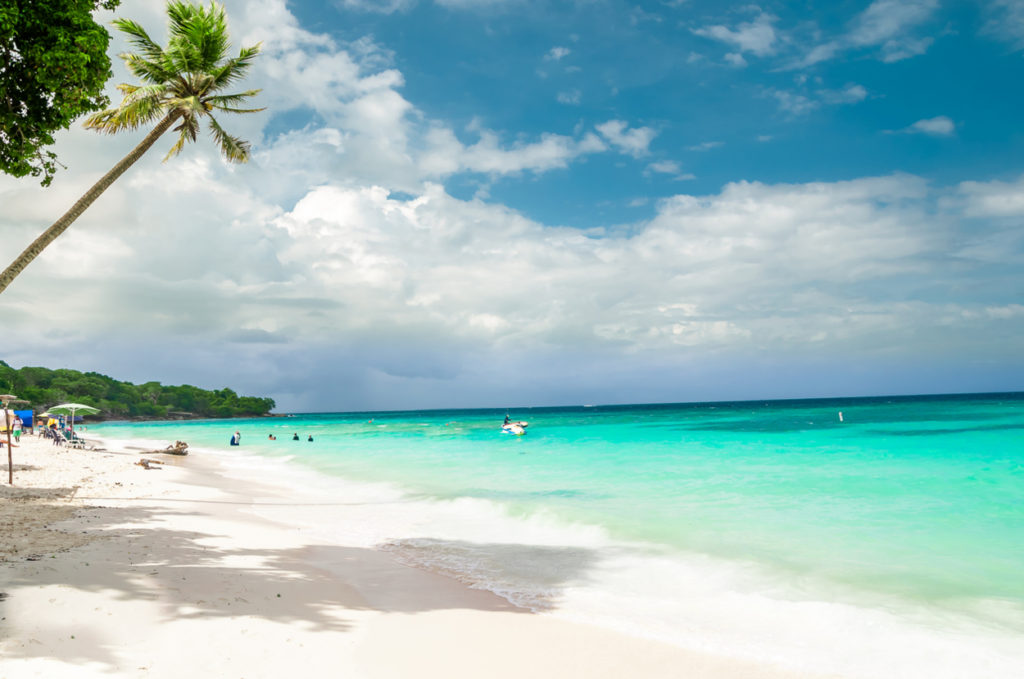 While in Colombia you'll be close to the equator and will likely have more sun exposure than normal. So be sure to bring a high SPF sunscreen with you and bring a lot of it.
You'll want to make sure to cover any exposed areas with sunscreen before you leave your hotel room each day.
It is recommended that you reapply your sunscreen several times throughout the day.
Make sure to bring a reef-safe sunscreen and one that is water-resistant. If you'll be in or near the water, reapply your sunscreen every half hour or so.
You may also wish to bring a sun hat to help protect your face and eyes.
10. Talk with the locals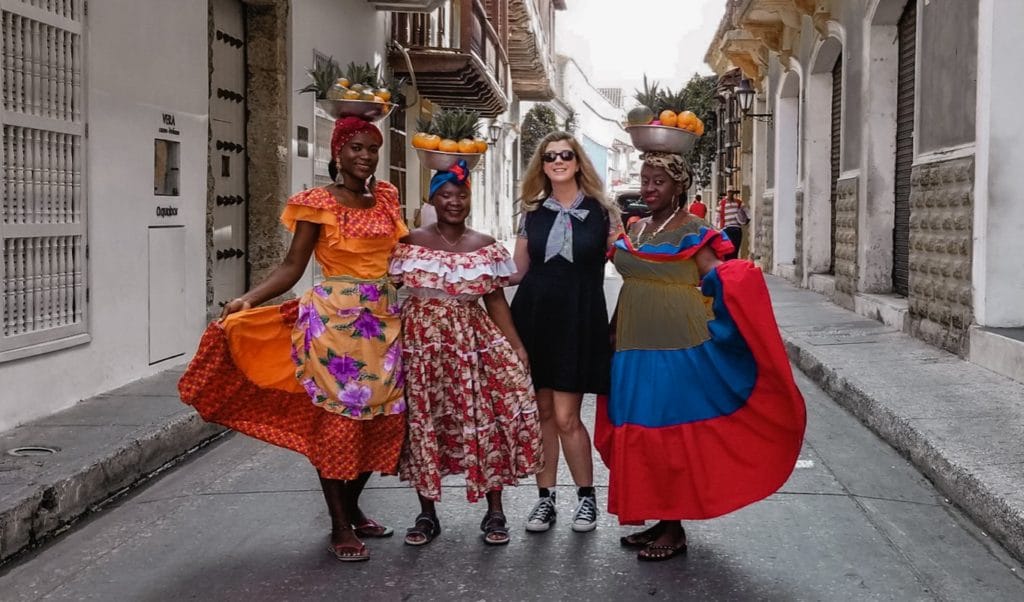 Another thing you're going to love about visiting Colombia is the friendliness of the people.
You'll notice immediately that Colombians are welcoming and friendly, and many love to talk to foreigners.
If you get the opportunity, don't hesitate to strike up a conversation. Getting to know the locals is a great way to get to know a place.
Plus, chatting it up with the local residents is the perfect way to get Insider information on the best things to do and best restaurants in the area.
Never underestimate the power of good advice from a local. 
11. Dress nicely
By dress nicely, I do not mean to wear expensive or fancy clothes.
I only mean that you might want to plan your outfits each day so that you feel confident and look nice in your pictures.
Colombia is a beautiful country, especially the streets of Cartagena. Trust me, you're going to be taking a ton of photos.
I don't usually wear dresses, like ever! But I packed a few on this trip because I knew I would be going out in the evenings with the other girls and I wanted to look put together in my photos.
Consider packing solid colorful items to mix and match.
12. Explore smaller neighborhoods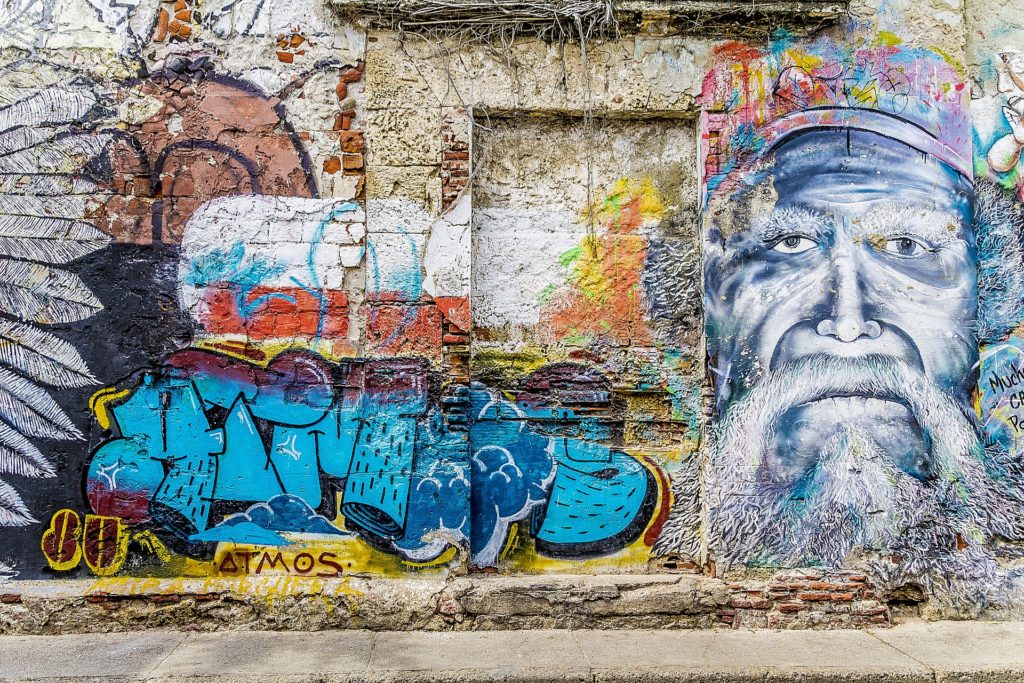 Many times, the most interesting things to see and do in a new city will be found outside of the city center and main tourist areas.
Look into exploring nearby residential neighborhoods or the fun artsy neighborhoods that tend to be on the outskirts of the city. 
If you're visiting Cartagena, walk over to the Getsemani neighborhood for lunch or coffee. While you're there explore the streets and check out all the great street art. 
If you'll be in Medellin make your way over to Comuna 13. This neighborhood was formerly known as one of the most dangerous places in the country due to the incredibly high number of homicides.
The area has since reinvented itself and is now home to some of the world's best street art.
This is also where you'll find some amazing views of the surrounding city. Book a walking tour so you don't miss out on the fascinating history of this area. 
13. Explore outside the big cities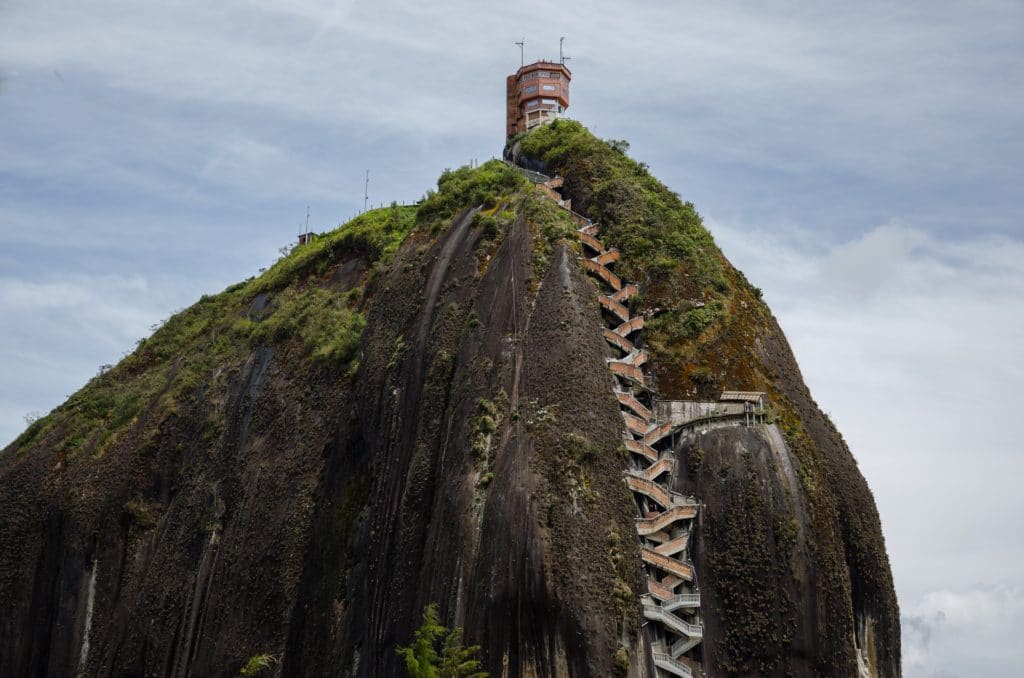 These travel tips for Colombia are designed to help you have the best trip possible, and that includes seeing as much of the country as you can.
There's so much to see outside the big cities of Cartagena, Medellin, and Bogota.
Colombia is a huge country and its full of natural beauty and charming small towns.
Getting outside the cities is a great way to experience another side of the country and see what life is like in rural areas. 
Just outside Medellin is the small town of Guatape, known for the massive rock pictured above. Visitors can hike to the top of the rock for some incredible views of the surrounding countryside.
There's also a lake nearby where you can go swimming, kayaking, and even parasailing.
Whatever you're into when it comes to outdoor adventure, you can do it in Colombia.
Even if you don't feel comfortable renting a car and driving outside the city, there are tons of day tours available that can take you anywhere you want to go. 
If you're looking for some outdoors time, consider a road trip to Tayrona National Park or Sierra Nevada of Santa Marta National Park.
Both of these locations offer great hiking opportunities and the latter is home to the famous Lost City.
14. Consider hiring a private driver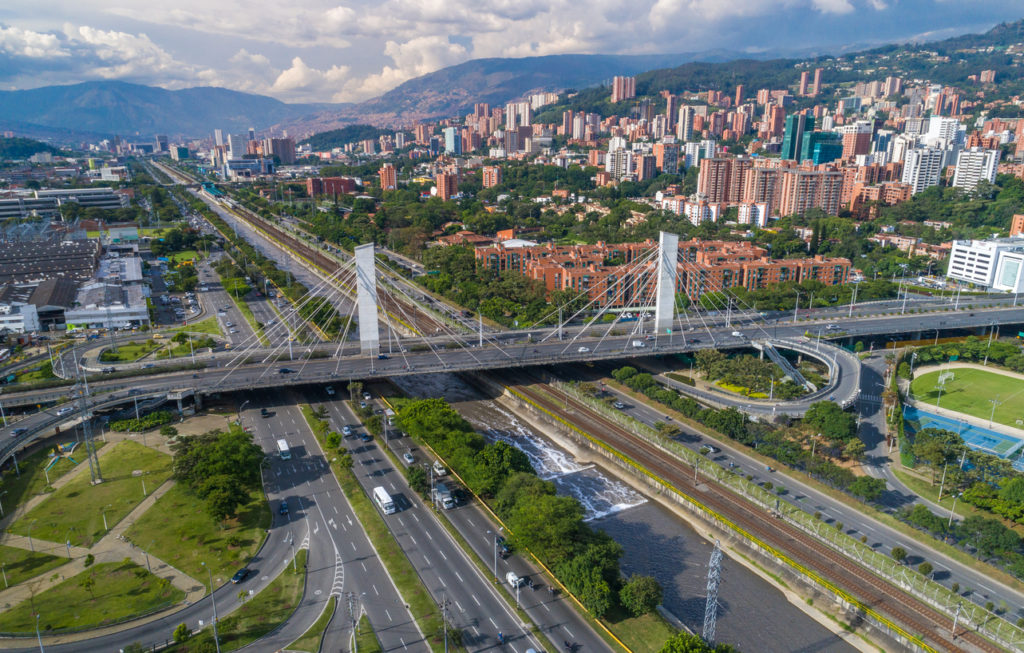 If you're going to be exploring Medellin or any other of the other large cities, consider hiring a private driver while you are there.
This is an especially good deal if you want to get to areas outside of the big cities to explore the smaller towns and national parks.
During my visit earlier this year, our group ended up hiring a private driver for two days while in Medellin.
Our driver was wonderful and took us on a tour of the city, out to Comuna 13, and even out to Guatape Rock and the city of Guatape.
Had we taken Ubers or taxis everywhere, we likely would have ended up in two separate cars on multiple occasions, so we felt better knowing we could get from place to place in the same vehicle for a much lowewr price.
15. Spend a day at the beach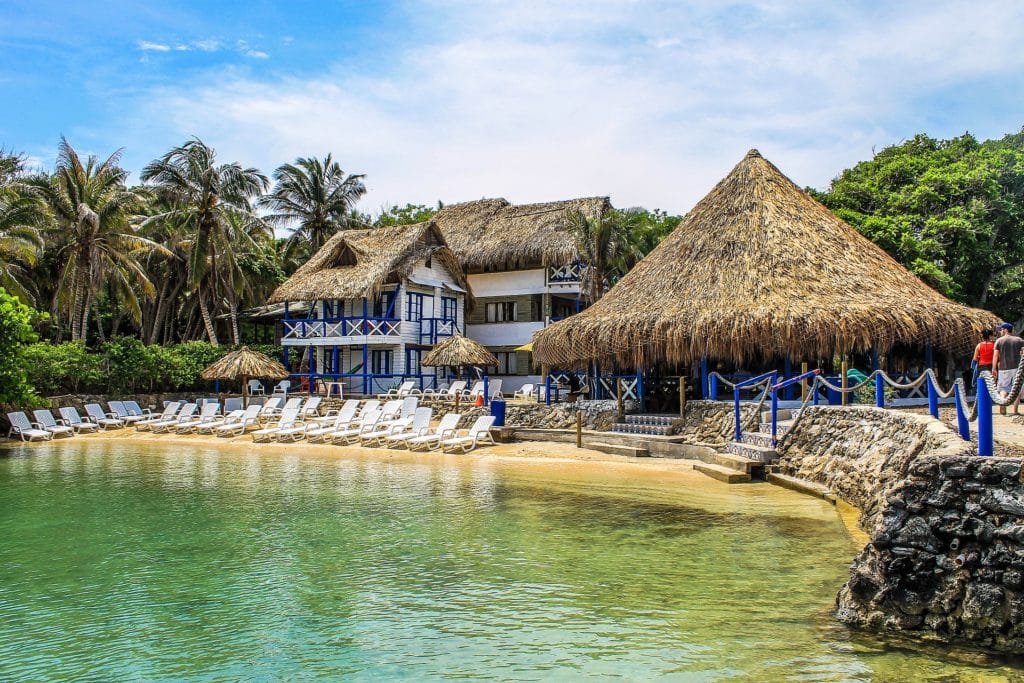 While there is so much to see and do exploring the cities of Colombia, be sure not to miss a relaxing day at the beach.
You should take advantage of the beautiful Caribbean waters and sunny weather at least once during your visit. 
You'll find long stretches of sandy beaches along the Cartagena coast near the city center.
If you prefer a more remote experience, you can take a private boat out to the nearby Rosario Islands. The water surrounding these islands is calm and the most beautiful shade of blue.
If you have your own boat you can visit several of the islands on your own time. If you have a few people to share the cost with, even better.
16. Purchase travel insurance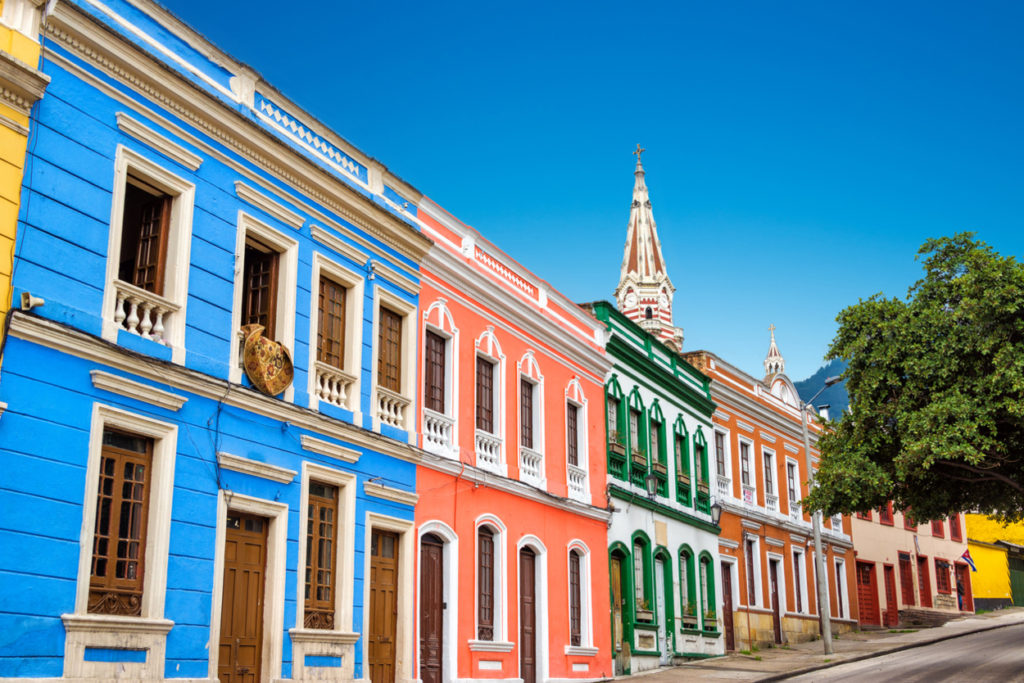 Traveling Soon? Don't forget your travel insurance.
Travel insurance is now more important than ever.
Travel insurance is probably less than you think it is. (Ex. For a week in Spain next month I'm paying less than $62.00.)
Travel insurance covers a lot more than you think it does.
It's better to have it, than need it and wish you'd bought it.
See for yourself. Check prices here.
A post about travel tips for Colombia would not be complete if I didn't mention travel insurance.
If you're ever going to be traveling outside your home country, I always recommend purchasing travel insurance.
Travel insurance can be especially important if you plan on participating in adventurous activities. 
When you're in an unfamiliar place, moving around a lot and trying lots of new things, you never know when something might go wrong.
It's better to be safe and have the insurance, then trying to figure out what to do if you happen to hurt yourself in another country.
Travel insurance is surprisingly affordable and can be purchased in just a few minutes.
If you're wondering where to purchase travel insurance, I use World Nomads.
Is it safe to travel Colombia?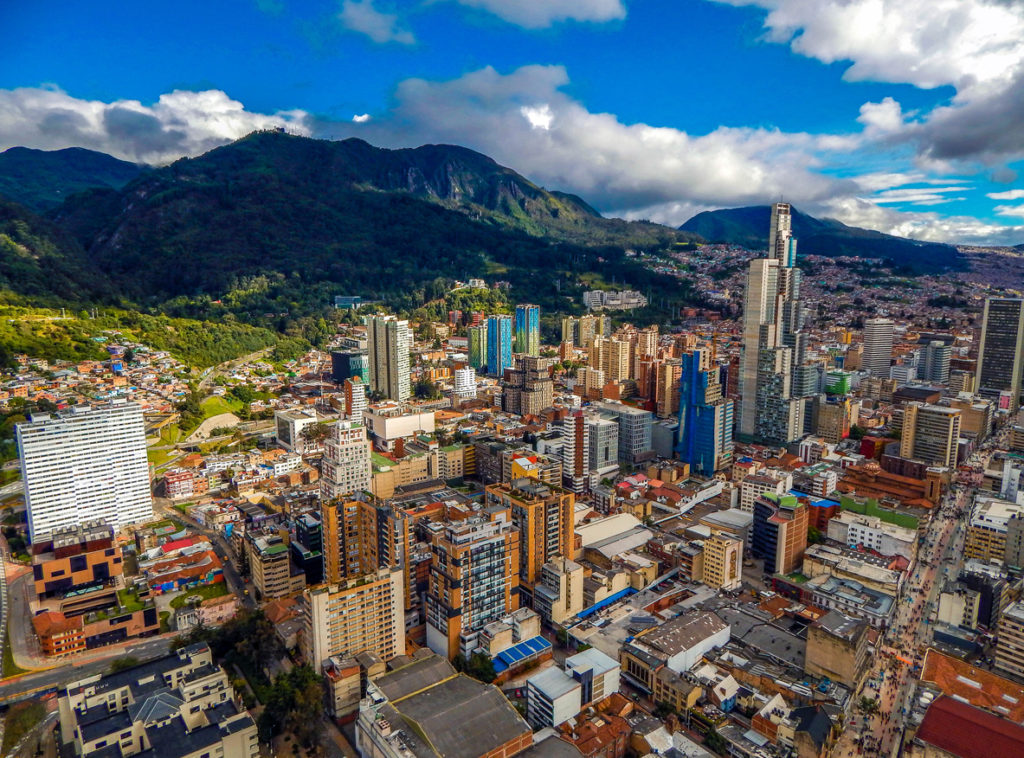 Is Colombia safe? In short, yes it is. If you use common sense as you would anywhere else you are traveling you should not have any problems.
As I'm sure you are aware, Colombia has a bad reputation due to its long and storied past filled with drug cartels and violent crime.
But truth be told, the days of Pablo Escobar are long gone and the country is undergoing a positive and impressive transformation.
As a result, violent crime is way down, tourism is way up, and the streets of Cartagena are calling.
Here are a few common-sense travel tips for Colombia that will keep you safe while traveling around the country:
Be aware of your surroundings. Don't walk around with your face in your phone. Stay alert and look around.
Don't flash your money around. If you're paying for something on the street, be discreet and pull out just the amount you need.
Don't wear expensive jewelry, clothing, or accessories. Leave your designer items at home and don't dress flashy. Basically, don't give people the opportunity to take advantage of you. As the locals would say "no dar papaya" which roughly translates to "don't give papaya."
Don't wander around at night. If you plan to go out in the evenings, take a taxi. You don't want to be walking around on deserted streets or in the big cities if you're unfamiliar with the area.
Don't be waving your cell phone around. Keep it in your purse or pocket and only use it when you need it.
Keep your bag or purse close to your body. Wear a cross-body purse and keep it zipped up.
I hope you've enjoyed these travel tips for Colombia and found them useful in planning your own trip. If you have any Colombia travel tips of your own you'd like to share, let me know. I'd love to hear from you.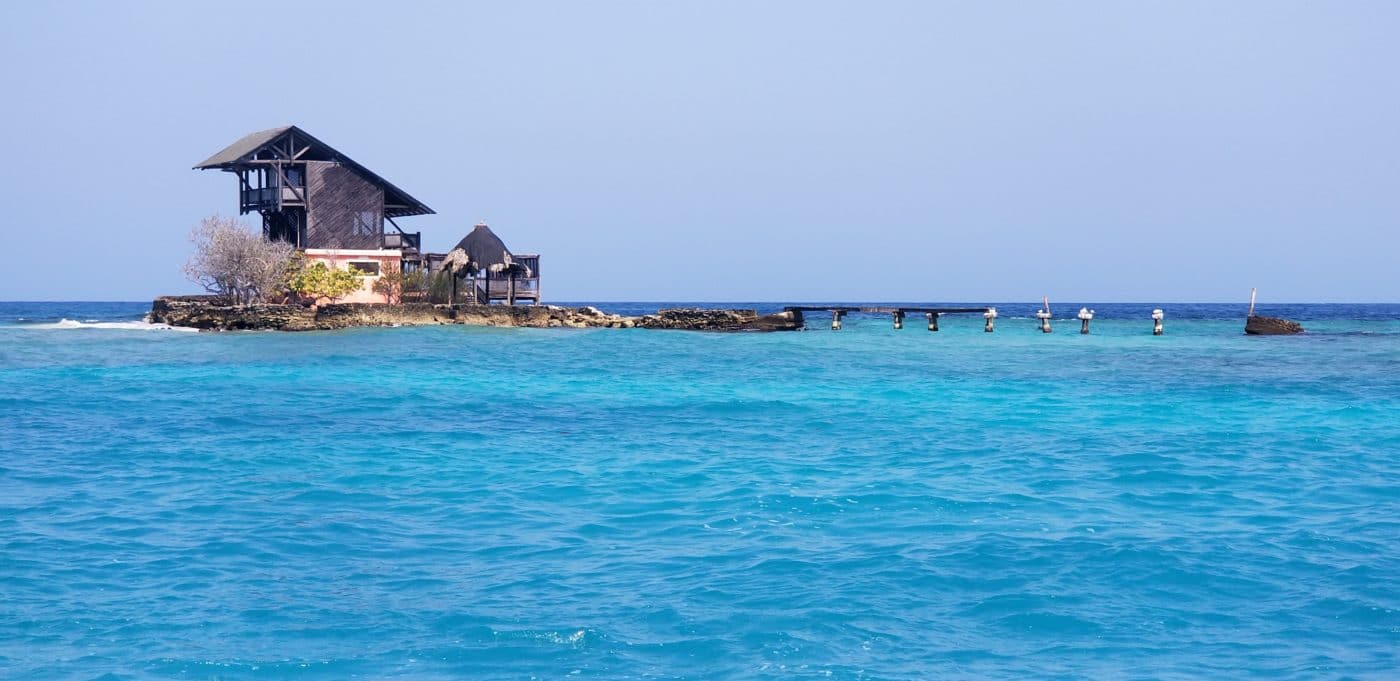 These travel tips for Colombia are guaranteed to make your upcoming trip a great one. During my first time in Colombia I enjoyed exploring different …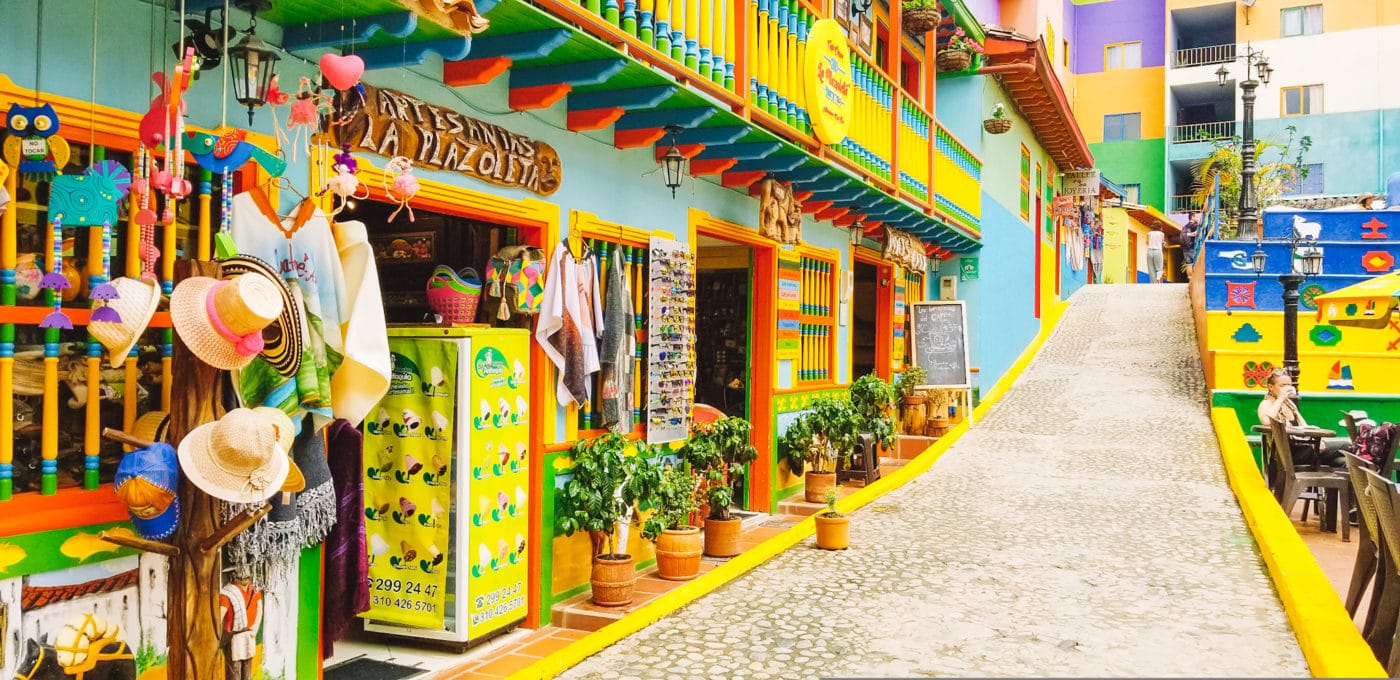 If you're looking for some unique and fun things to do in Guatape, you're in the right place. Guatapé is one of the most vibrant …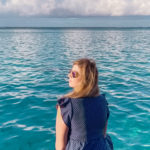 Eden Fite
Part-time Traveler | Dog Lover | Avoider of Crowds
I help busy people find creative ways to travel more.