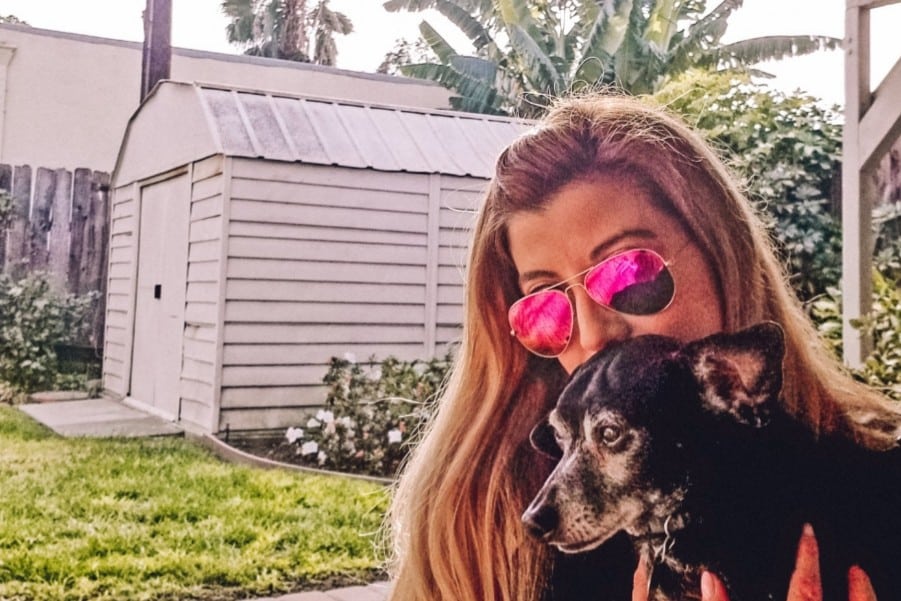 If you love to travel but you also love your dog, you're probably asking yourself the same questions I do, like – Will my dog miss me when I go on vacation?
The answer, maybe a little. But not in the same way you will miss your dog.
Dogs process relationships, emotions, and the passing of time differently than humans do.
So yes, your dog will likely experience some anxiety from a change in surroundings and a different schedule. However, he (or she) will also learn to adapt to those new surroundings, and new schedule, over time.
As a dog owner who loves to travel, the best thing you can do is to take the necessary steps before you leave, to eliminate as much anxiety as possible for your pet… and youself.
I put together these travel tips for dog owners to help ease your anxiety when traveling without your pet.
For us frequent travelers and dog owners, we have some additional responsibilities when preparing for a trip.
Aside from making preparations for ourselves to travel, we have to prepare our pets for our time away.
This usually involves finding a sitter or making a reservation at doggie daycare. Plus, ensuring any and all health and safety matters are addressed accordingly. 
As a frequent traveler and dog owner myself, I have put together this list of my top 10 important travel tips for dog owners. 
Have a read and let me know what you think. I'd love to know how other dog owners prepare their pets before they travel.
Will my dog miss me when I go on vacation?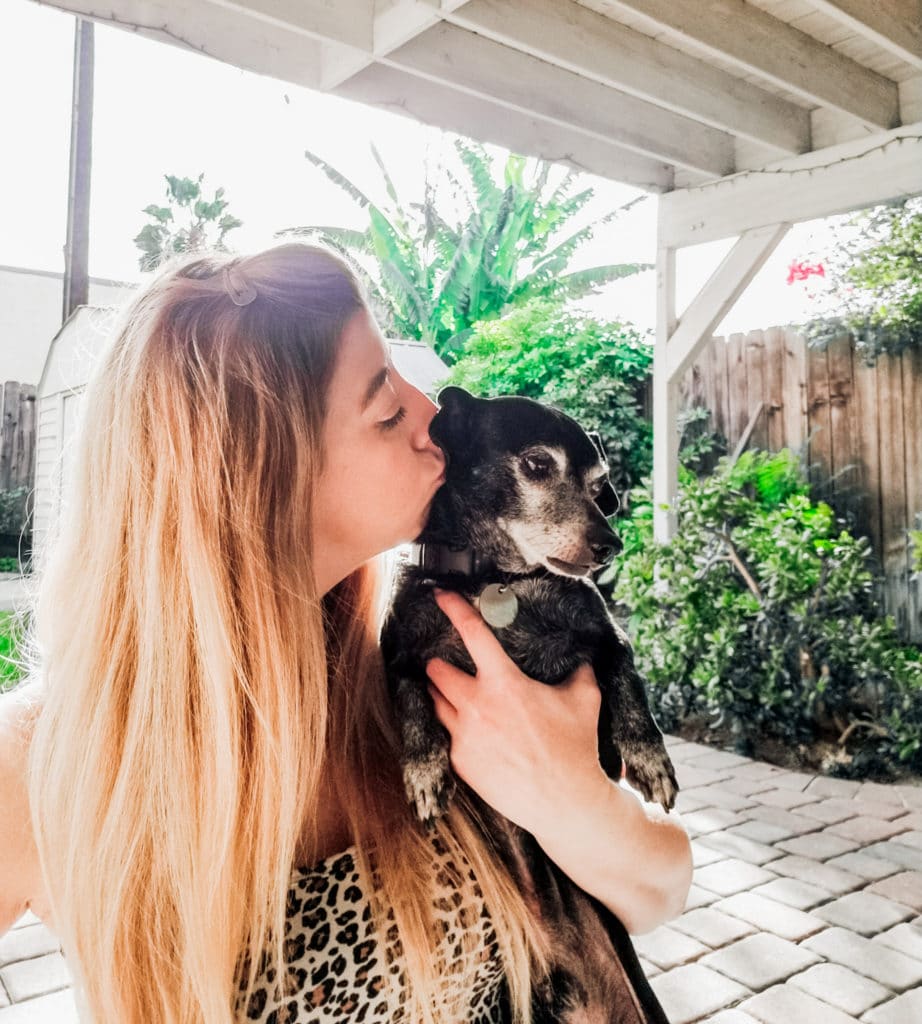 It depends on how good of a dog parent you are. I'm joking. (Sort of.)
The honest answer is that your dog will probably miss you, at least for a little while. Then, just like every other time you've left them to go to work or run errands, they will get distracted and go about their day.
Dogs are more resilient than we think they are.
Top 10 Travel Tips for Dog Owners
If you're a dog owner and planning to travel, leaving your furry friend behind can often be heart-wrenching. But there are some travel tips that can make the experience easier for both you and your beloved pooch.
To make sure Fido is taken care of while you're away I've put together these 10 travel tips for dog owners which includes tips on how to find a reliable sitter, how to prepare your pet for your absence, and how to enjoy your trip without stressing about your pet.
With these travel tips in mind, you'll be prepared for worry-free travel without your four-legged companion.
1. Find your sitter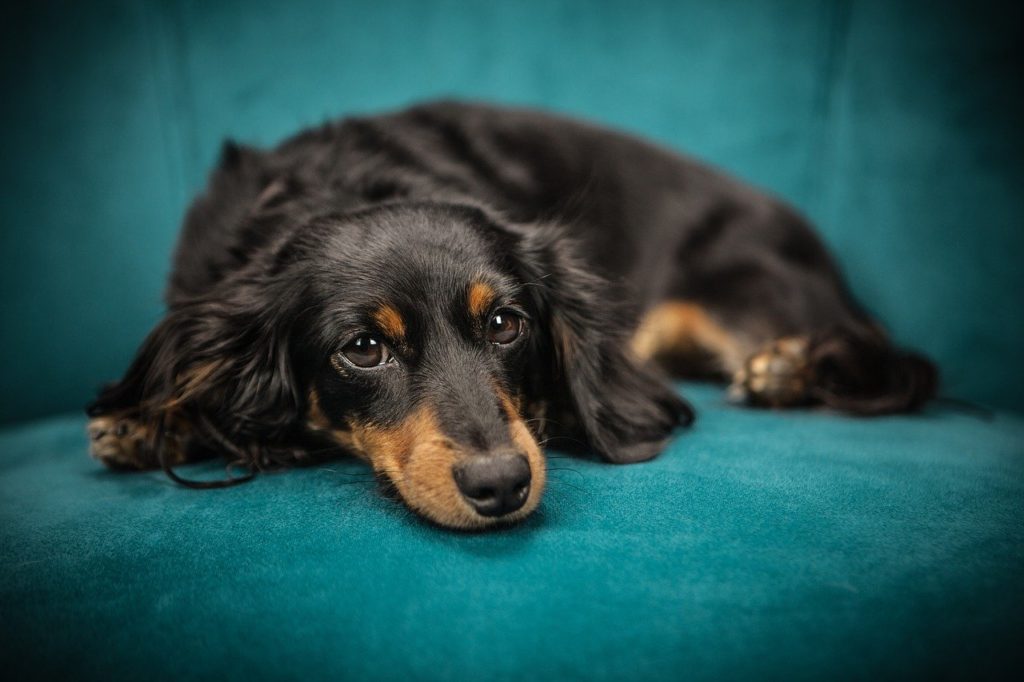 Will my dog miss me when I go on vacation? Probably not if you have a great sitter.
The most important of these travel tips for dog owners is deciding who you will trust to care for him while you are gone.
Start looking right away if you don't already have a regular sitter or doggie daycare.
If you live in dog friendly Los Angeles, you'll have plenty of options. Unfortunately, pet owners in other cities or less dog friendly parts of the country, may have more trouble finding a great sitter.
Do some research online and read reviews of places that you are interested in. 
Don't forget to ask your friends or family members for recommendations, they may even offer to watch your pet. 
If your travel plans overlap with a major holiday, make sure to book your doggie daycare reservations well in advance.
Many daycare facilities will be fully booked over holidays like New Year's Eve, Christmas or Thanksgiving.
Also, if you're going on a long vacation and you're using a new doggie daycare facility or pet sitting service, consider doing a trial run before your long trip.
Book your dog for a single night stay or a long daycare session a few weeks before your trip.
This way you'll have experience with the facility and can make an informed decision about the quality of care they provide.
This will also help to eliminate your pet's anxiety as he will be familiar with the facility. 
If you happen to live in Los Angeles, check out Heavenly Pet Resort. This is the doggie daycare facility I use and I absolutely love them. 
2. Update all vaccinations before you leave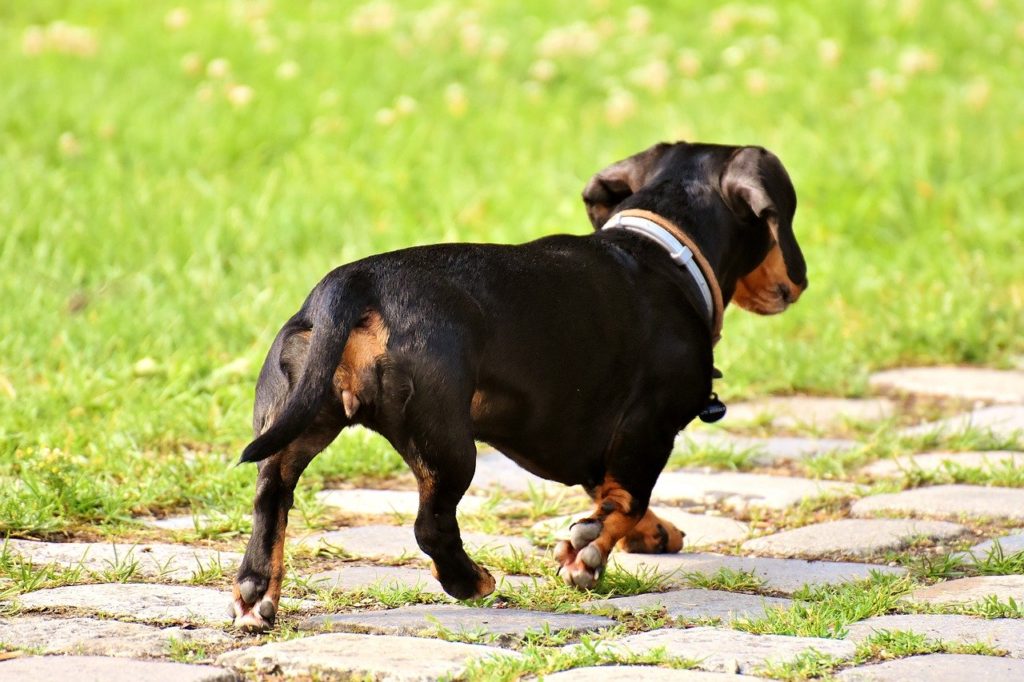 If you're taking a longer trip or planning to board your dog, make sure all his shots are up to date.
You don't want to be turned away from doggie daycare on the morning of your flight because Fido's rabies vaccination expired six weeks ago.
I recommend checking the due dates for all your dog's shots at least two months ahead of time.
This way you'll have plenty of time to schedule any appointments if necessary. 
3. Make sure your dog is fresh and well-groomed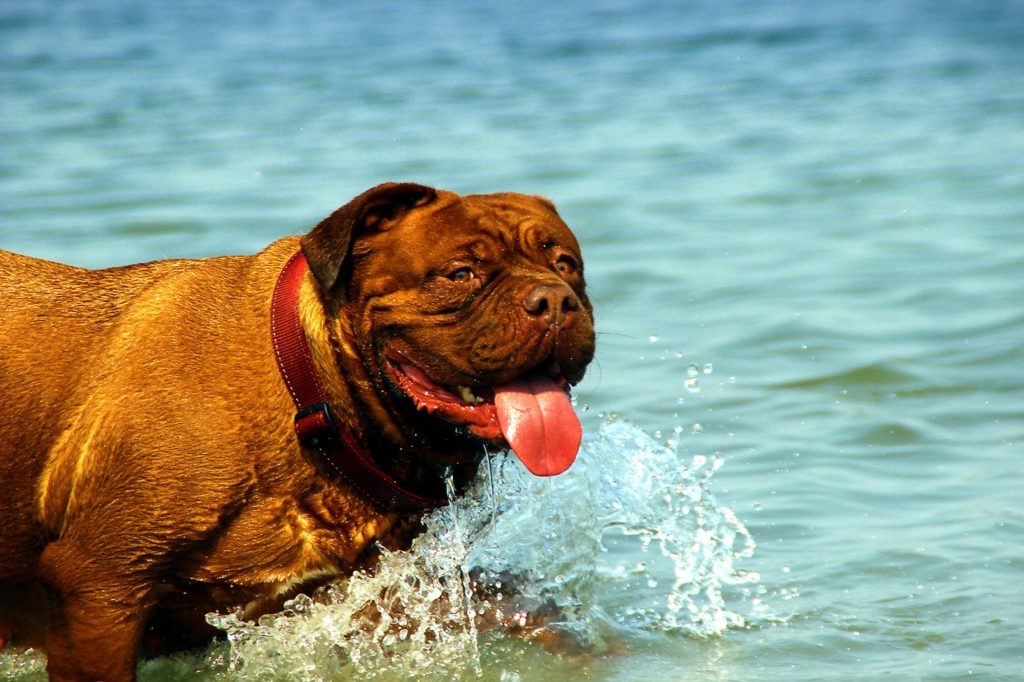 Always give your dog a bath, brush his teeth, and trim his nails before you leave for vacation if your pet will be with a sitter.
This is just common courtesy. Your sitter will appreciate that you took the time to make sure your pet was at his best before you left on vacation. 
If you plan to use a doggie daycare facility during your travels,  I recommend having them give your pet a bath on the last day of his stay.
This way, your pet will be fresh and clean when you bring him home. 
4. Have enough medications to last the duration of your trip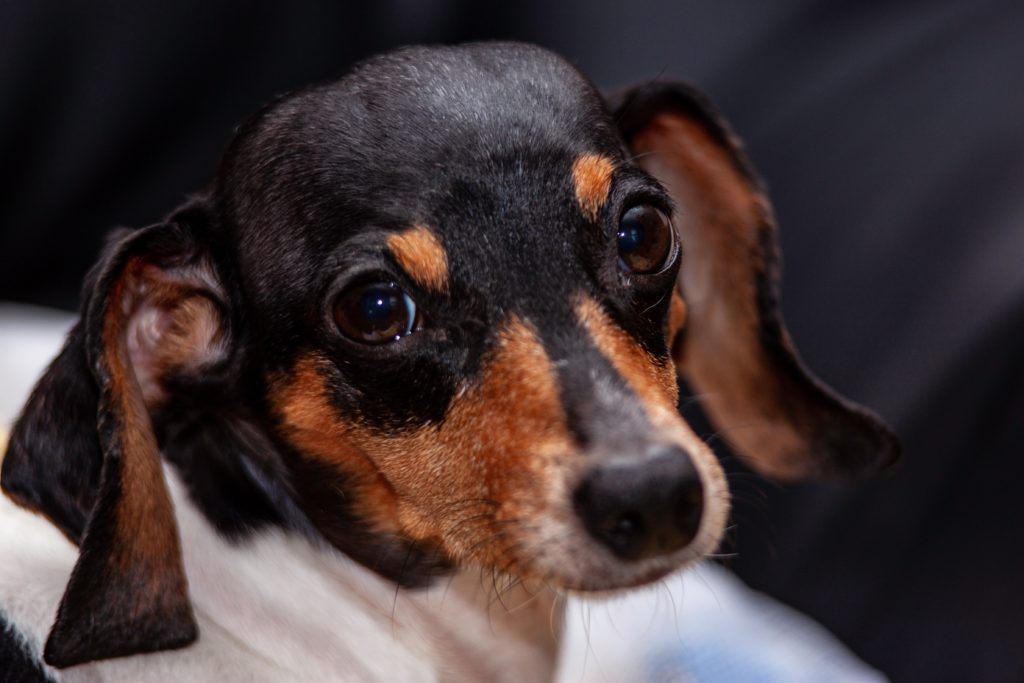 Make sure you plan ahead of time to pick up or refill any medications your pet will need while you are away.
Take care of this well in advance so you are not running around trying to fill prescriptions on the day of your flight.
Also, be sure to leave a few extra of each pill. You never know if one may get dropped into a sink or lost.
You do not want your sitter to run out of important medications. 
5. Take a few minutes to write down instructions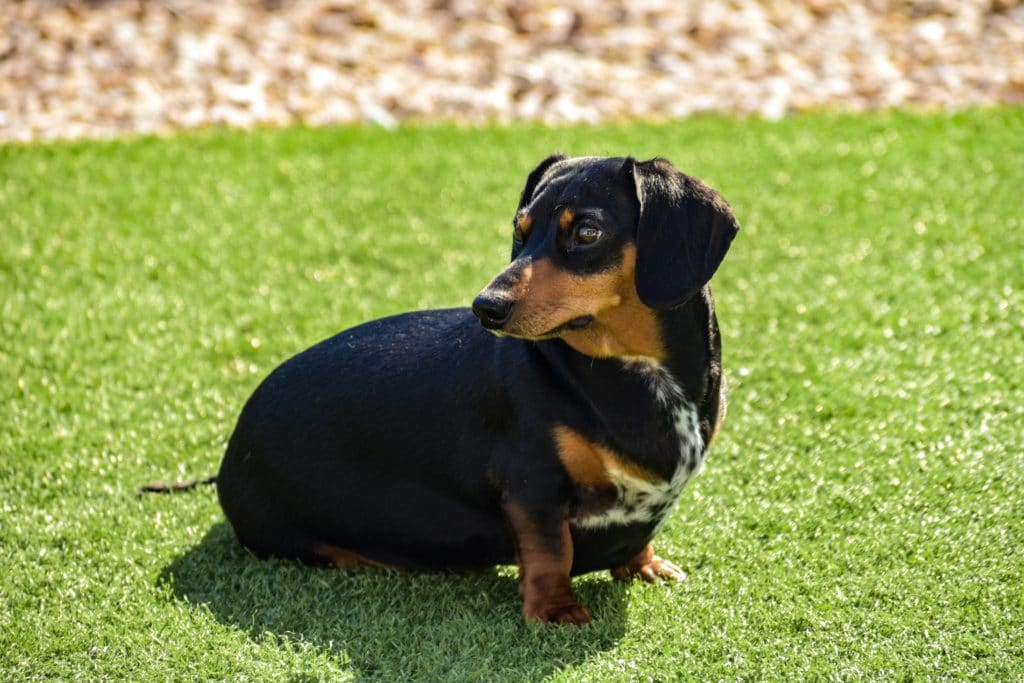 Will my dog miss me when I go on vacation? Probably a whole lot less if you make sure both you and your pup are fully prepared for your trip.
Chances are, you have a lot of instructions for your pet sitter.
Take some time before your trip to write down all the details of your pet's care.  Be sure to provide specific instructions about dog food and when and how to feed your pet.
Keeping your pet's routine is important in reducing separation anxiety.
Also, don't forget to let the pet sitter know if your pet has received dog training.
This way the sitter will know if your pup can use the doggy door, or if they need a bit more encouragement to go potty outside.
You can go over these when you drop off your pet, but I'm sure the sitter will appreciate having some notes written down for reference as well. 
This is especially crucial if your pet is on any medications.
You want to be sure your sitter knows exactly when and how much to give your pet. It's best to write down and keep the instructions with the medication. 
6. Leave emergency numbers and the vet's address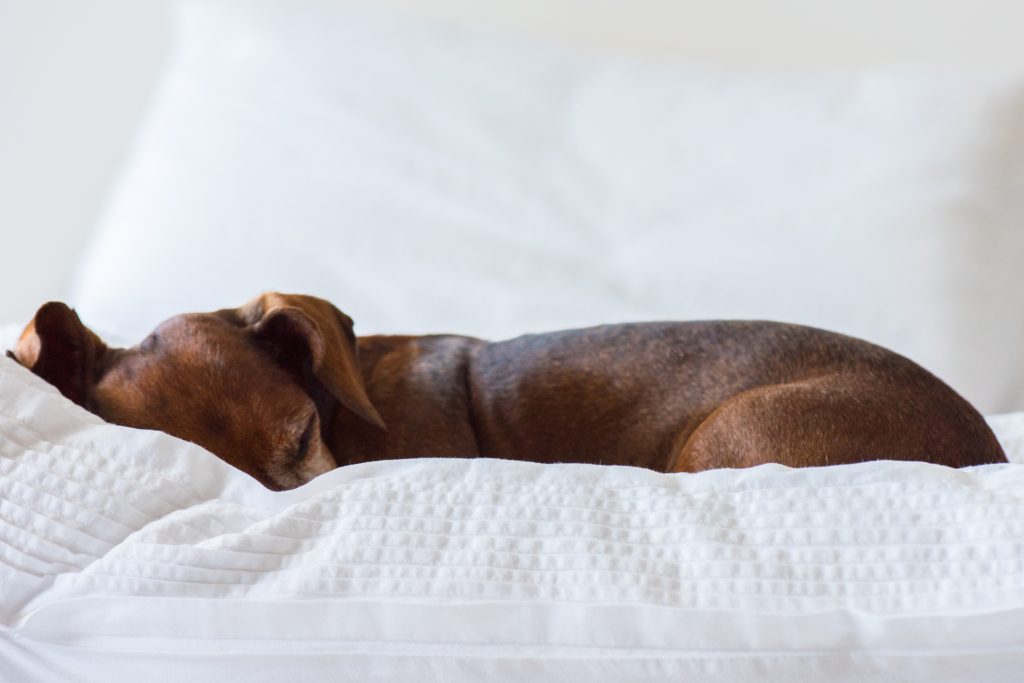 Always leave emergency contact numbers for your dog's vet if you are leaving him with a sitter.
I also recommend locating the nearest 24-hour veterinary care facility and leaving their number and address as well.
You never know if something may happen while you are away, especially with your pet out exploring new surroundings.
Providing this information ahead of time will make it easier for your sitter to get your dog the care he needs as quickly as possible without having to waste time figuring out what to do. 
7. Communicate expectations if your dog becomes injured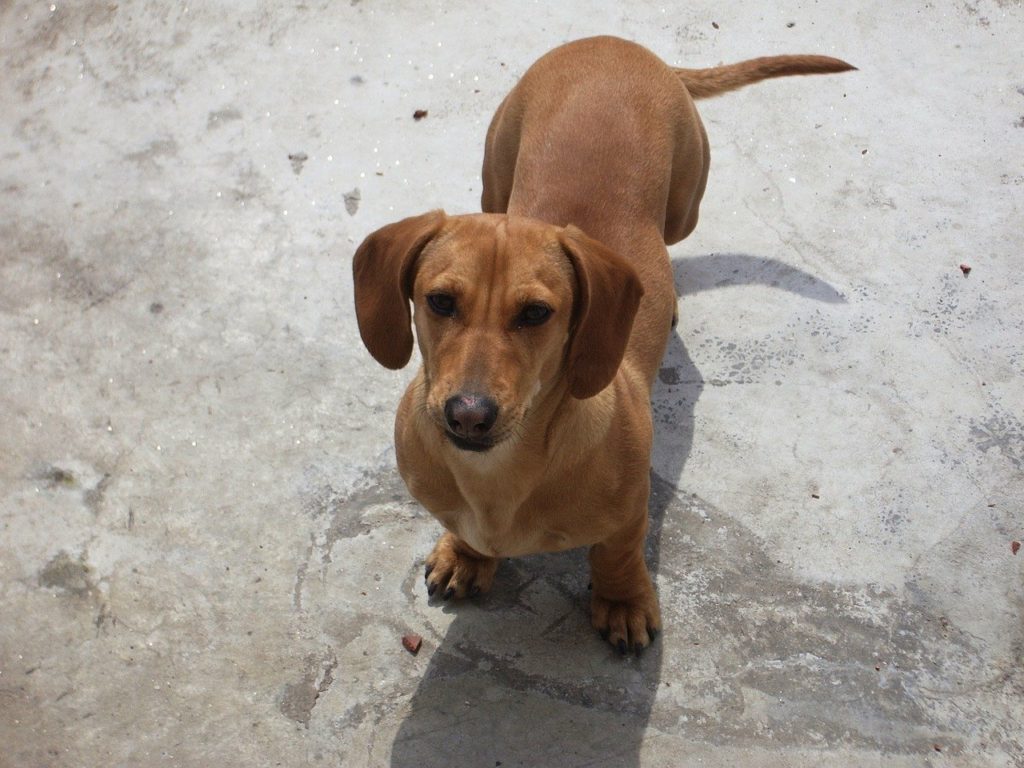 Always make sure you discuss with your pet sitter what your expectations are in the event your pet becomes sick or injured.
Unfortunately, emergency pet services, such as x-rays and surgeries, can be extremely expensive.
You don't want your sitter to be stuck making stressful decisions about your finances and your pet's care in the event they cannot get a hold of you.
Give them an idea of what you'd be willing to spend if you can't be reached. Also, make sure they know that you will fully reimburse them upon your return if veterinary care becomes necessary while you're away. 
8. Have a backup plan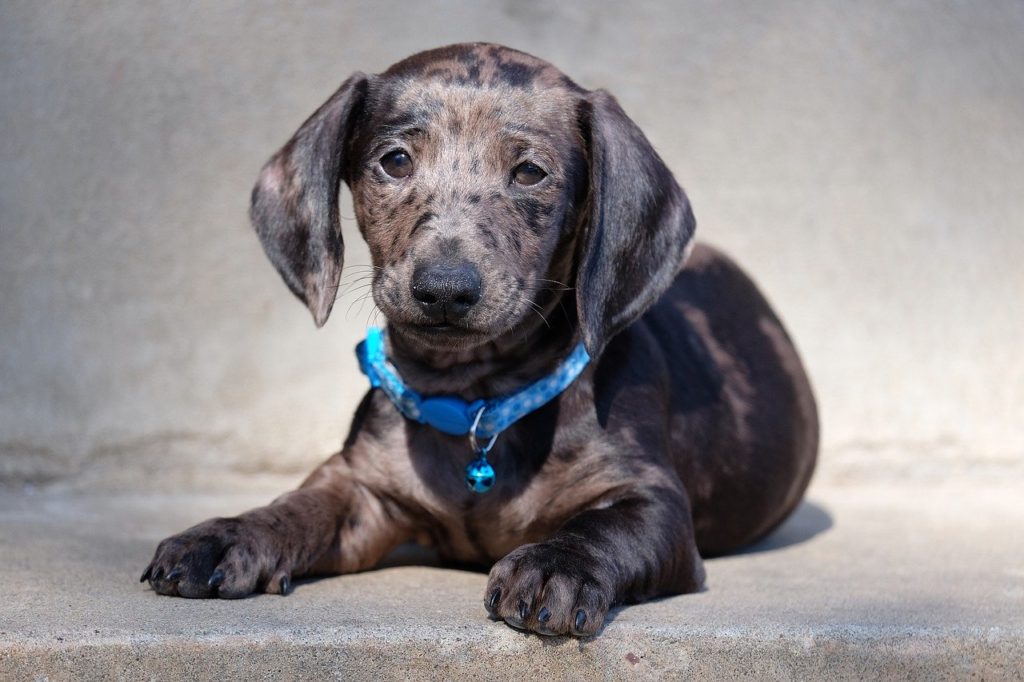 Always have a backup care plan in place for your pet.
You never know if your pet sitter may have an emergency or something important that comes up last minute.
Make arrangements with a second sitter or doggie daycare facility just in case. The last thing you want to deal with right before a big trip is being worried about your pet.
Well, at least not any more than normal.
9. Leave plenty of snacks your dog enjoys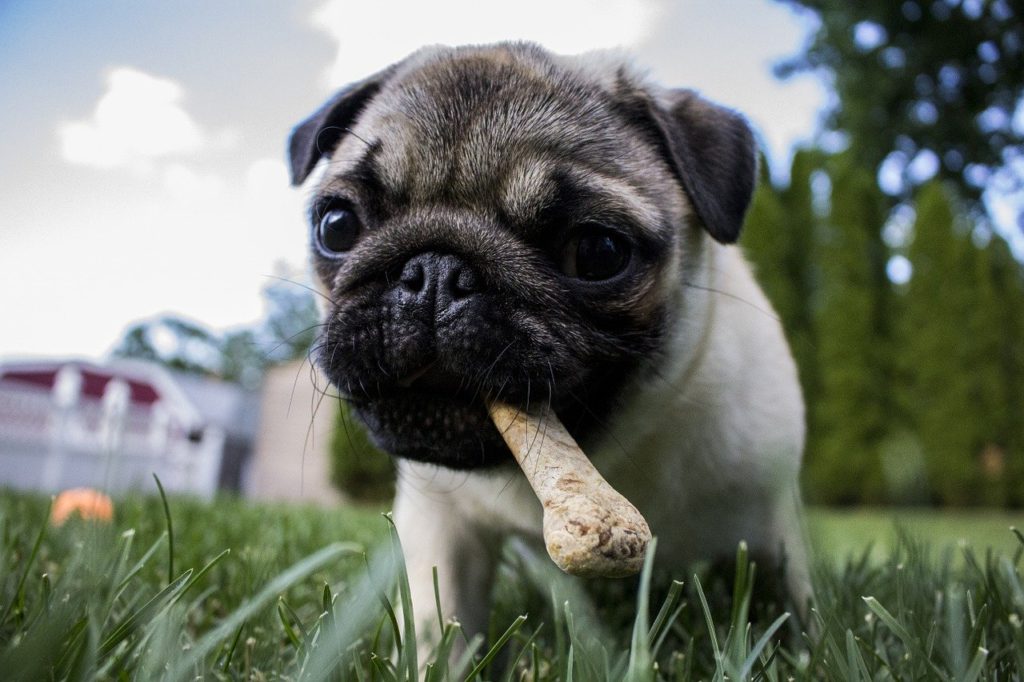 If you're going to be away for a while, consider leaving the sitter or doggie daycare with some of your dog's favorite snacks.
This is the perfect way to help your pet feel more comfortable, and also give your dog something familiar.
Plus, everybody knows that snacks are the way to a dog's heart.
This will also help foster a happy and positive relationship between your pet and their sitter. Trust me, they will both appreciate this. 
10. Just relax and enjoy yourself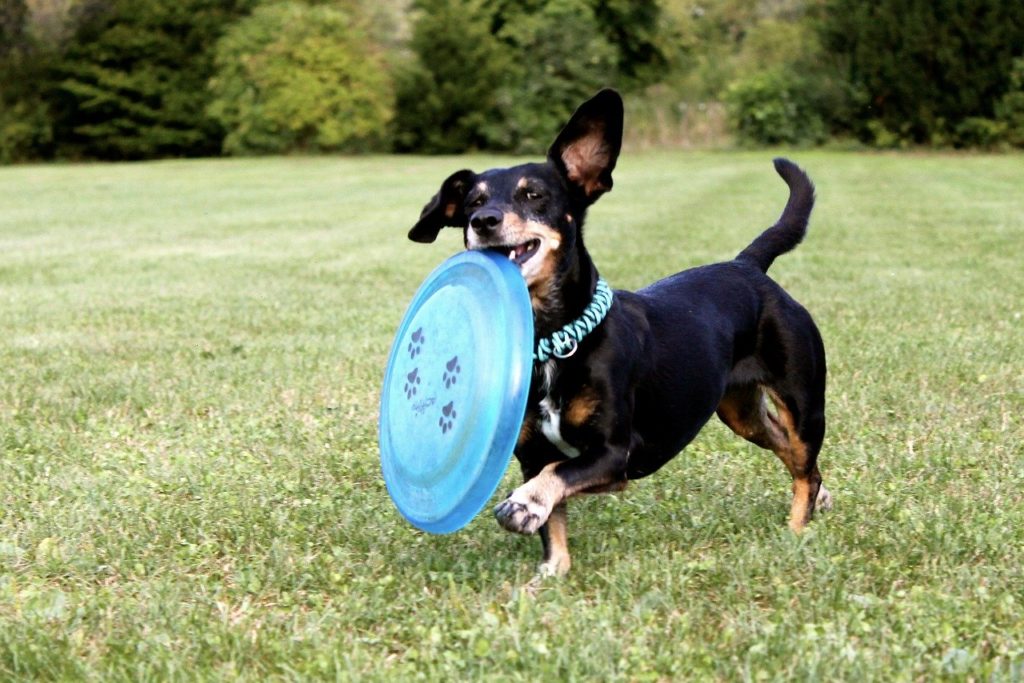 I know we all worry about how our dogs are doing while we're on vacation.
We wonder if they are eating okay, if they are getting along with the other dogs, if they are happy, and on and on.
It's good that you do this, it means you are a good pet owner who loves their dog and is concerned about their well-being.
But just remember, your dog needs a change of scenery once in a while too.
Chances are that your dog is happily playing with his new friends, meeting new people, and enjoying the scents of his new surroundings.
If you must, you can always check in with the sitter, but trust me, your dog is probably having a great time. 
So the question remains… Will my dog miss me when I go on vacation? Sure, maybe a little. But both you and your dog can feel much better by taking the steps recommended above.
If you're looking for more travel tips, read my 12 Affordable Off-Season Travel Destinations for some helpful vacation inspiration. 
Related Posts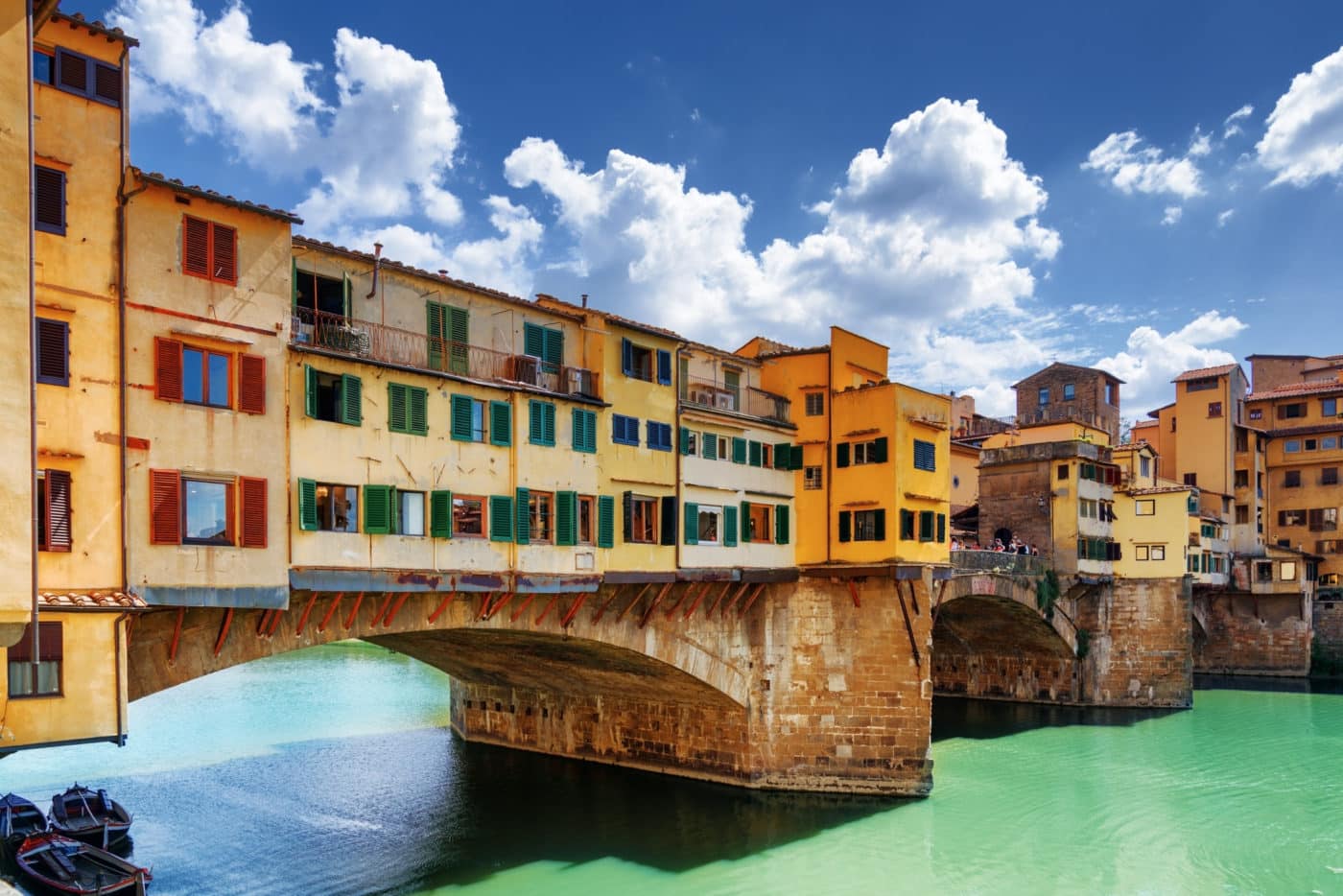 efired / iStock Visiting Florence in a day is not only possible, but I can…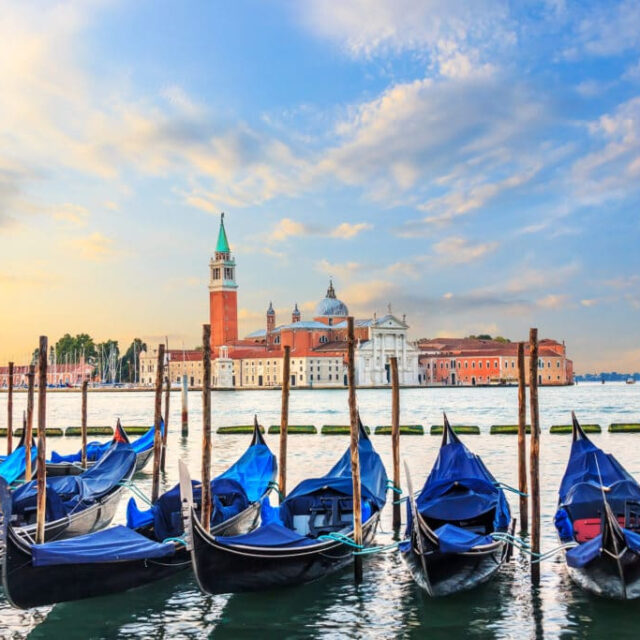 Anton Aleksenki / iStock Visiting Venice in a day is entirely possible if you're short…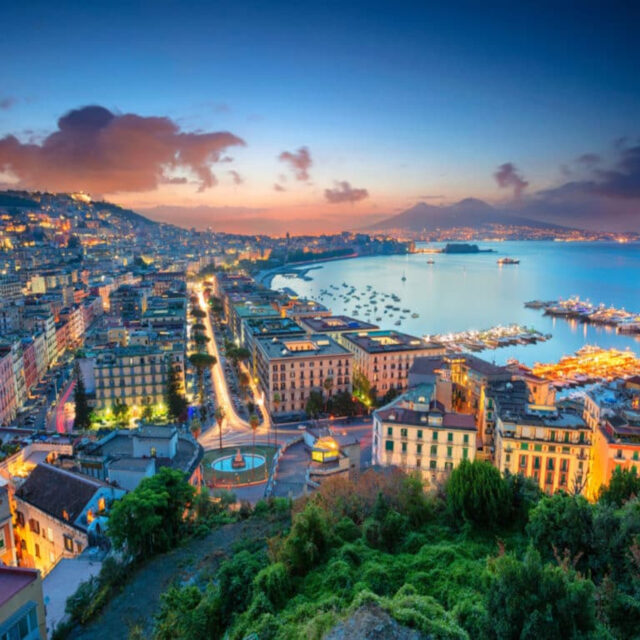 Rudy Balasko / iStock Visiting Naples in a day is perfect for those short on…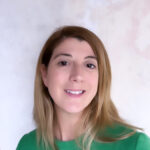 Eden Fite
Part-time Traveler | Dog Lover | Avoider of Crowds
I help busy people find creative ways to travel more.