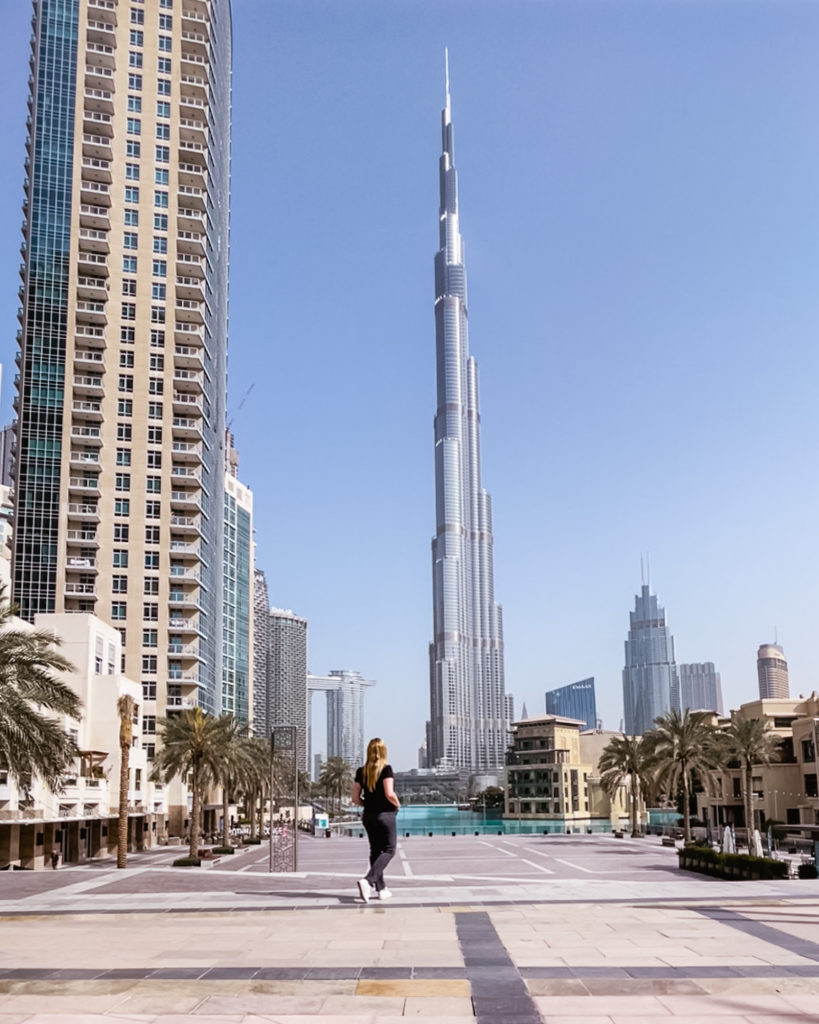 One day in Dubai can get you far in this wildly fun city. Of course, if you have more time you'll be glad you stuck around, as there's lots to do.
I recently got back from a visit to Dubai on my way back from the Maldives. To be honest, Dubai was so much more fun than I had expected. While I knew there would be lots to see and do and plenty of great restaurants, I wasn't expecting to enjoy my time there as much as I did.
From the moment you land in Dubai, you'll experience a level of service not experienced elsewhere in the world.
I kid you not, from the moment I arrived I couldn't believe how easy it was to get through the airport and into the city. Even my taxi driver was incredibly kind and pointed out all the city's big attractions as we made our way to my hotel.
I experienced this same level of service and kindness throughout my time in Dubai, and I suspect you'll have a similar experience as well.
For those of you planning your first visit, be prepared to be impressed with Dubai, you're about to have a really good time.
Some of the links in the post are affiliate links. If you make a purchase through these links it helps to support this site at no extra cost to you.
One Day in Dubai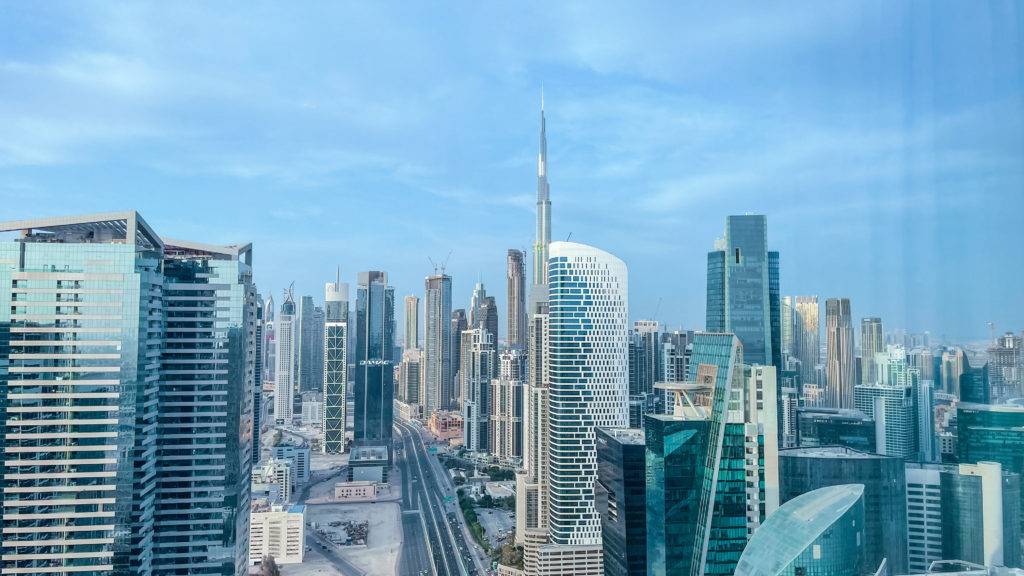 This one day Dubai itinerary intends to help you plan your first visit to the city. Whether you're planning a one day stay in Dubai or hoping to stick around for 2 days in Dubai or longer, you will not be short on things to see and do in Dubai.
Those of you visiting on a stopover or 1 day layover in Dubai will find the city easy navigate and explore. If you have eight to 12 hours or even 24 hours in Dubai, you'll have no trouble making great use of that time.
My first recommendation is to use taxis to get around from place to place. You'll find taxis just about everywhere and they are very affordable, even coming from the airport. My trip was about 17 minutes and cost me about $25 USD with tip.
Traveling within the city between local attractions is of course, much less expensive. I was paying about $5 – $15 per trip depending on the distance between locations. Uber is also available in Dubai if a taxi stand is not nearby.
When looking for a place to stay in Dubai, I highly recommend staying near the city center if this is your first visit. Being in the city center will put you close to all the city's big attractions like the Burj Khalifa, Dubai Mall, Dubai Fountain, etc.
You will find hundreds of hotels in the area to choose from for all different budgets. I personally stayed at the Marriott Dubai Marquis and was not disappointed. Service here was excellent and they had about a dozen restaurants on property to choose from.
Those of you doing a Dubai layover en route to other destination in the Middle East and beyond will want to book your Dubai tours in advance to save time at local attractions and make the most of your time.
Finally, don't forget to buy your travel insurance. It's much less than you think it is.
1. Burj Khalifa
A visit to the Burj Khalifa is a must when in Dubai and is easily the city's most iconic and popular attraction.
The Burj Khalifa is known for being the world's tallest building standing at 2,722 feet tall, or just over half a mile high. The views from the various platforms cannot be beat and a visit is highly recommended.
From the various platforms you can see the Burj al Arab, Old Dubai, the Dubai Marina and far beyond.
There are three different ticket types for visitng the Burj Khalifa which I've described below:
Burj Khalifa Level 124 and 125: This is the most popular ticket type and costs about $45 USD.
Burj Khalifa Levels 124, 125, and 148: This is the premium option that gets you access to the highest observation deck with fewer people. If you're hoping to get nice photos, this may be the better option.
Burj Khalifa Level 124 and The Burj Club: This ticket gets you access to the observation deck at Level 124 and lunch or dinner at The Burj Club. The food at The Burj Club gets mixed reviews, so I think this one would be more about the experience and the views. I'm including it here so you have all the options. Besides, enjoying a glass of wine or two at the Burj Khalifa can't be all that bad.
Whichever option you choose, be sure to book your ticket online in advance. You do not want to wait in those lines, trust me. Besides, many of the time slots sell out, so you'll want to secure your tickets for the time you'd like to visit.
Yes, sunset is an option but it will cost you extra.
2. The Dubai Mall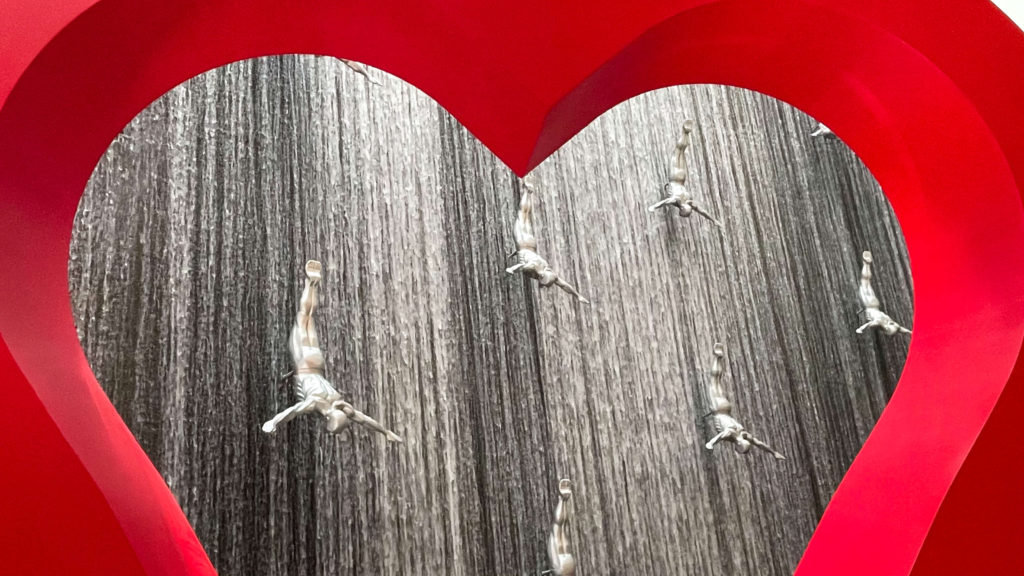 A visit to The Dubai Mall is a great option if you're looking for a place to cool down on a hot day in Dubai. This is considered one of the largest malls in the world and is home to some very unique attractions as far as malls are concerned.
In addition to shopping you can also go ice skating, visit the Dubai Aquarium, view the human waterfall, visit the Emirates A380 Experience, wander through the Souk, or even catch a film at the Dubai Cinema.
There are also some fantastic restaurants at The Dubai Mall including Gia, Entrecote Cafe de Paris, and Bosporus Turkish Cuisine.
Or, you can just go shopping like I did.
3. The Dubai Fountain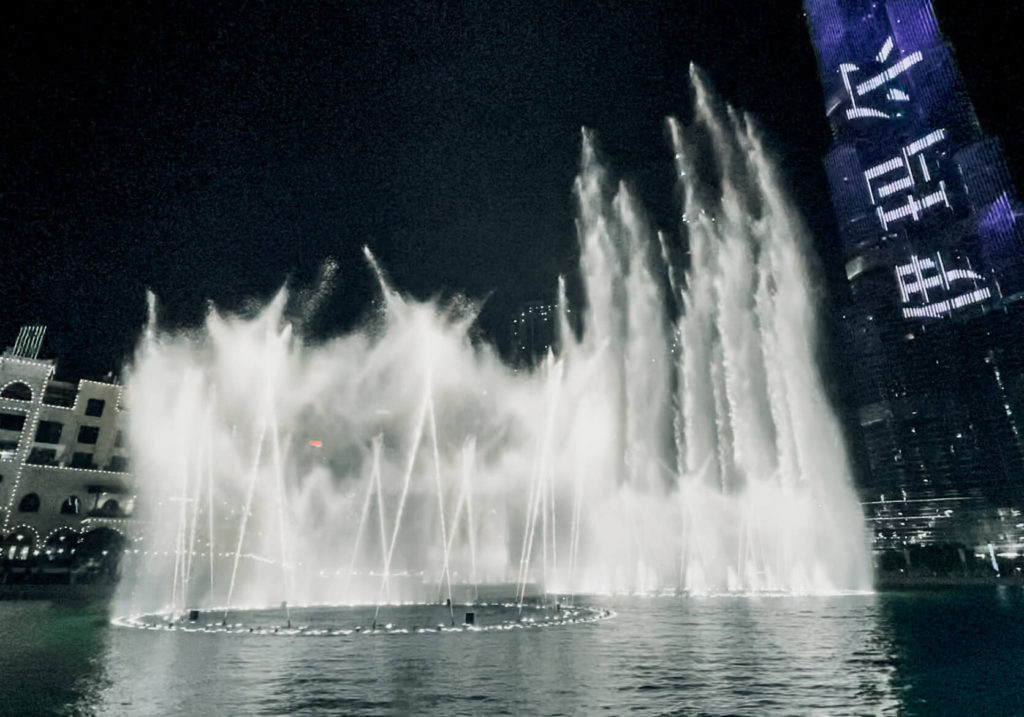 The Dubai Fountain Show is another very popular attraction on a one day trip in Dubai.
The fountain shows begin in the evening at 6:00 p.m. with the last show at 11:00 p.m. The fountain shows run every 30 minutes.
Seasonally there are also afternoon shows at 1:00 p.m. and 1:30 p.m. though you miss out on the accompanying light show.
There is no fee to attend the Dubai Fountain show, you just show up and look for a place to stand to watch the show. Shows last about 10 minutes or so and are accompanied by a light show and music.
If I'm being totally honest, I was completely underwhelmed by this experience. I guess it was cool to see, but I don't ever need to see it again. I didn't really understand why it's such a big draw.
That being said, it is free and may be worth checking out if you're in the area.
4. Wings of Mexico Statue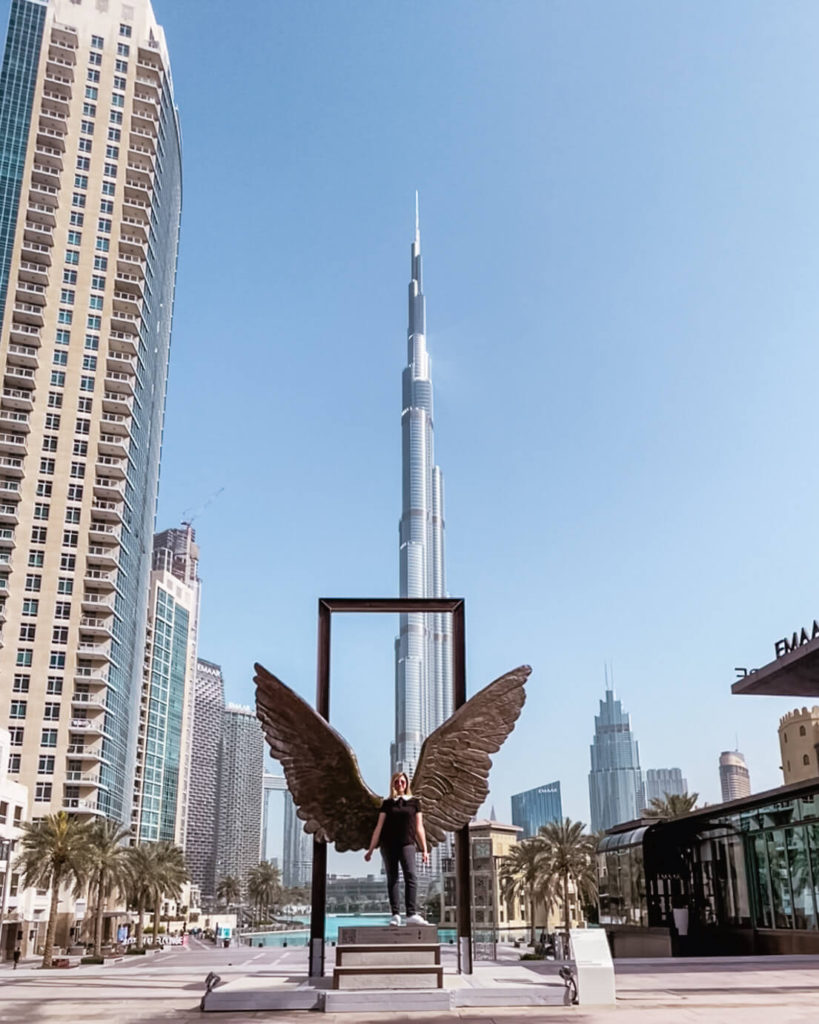 The Wings of Mexico Statue is located in the heart of downtown Dubai and is situated with the city's famous Burj Khalifa as the backdrop.
The sculpture was created by Mexican artist Jorge Marin in 2010 and has since become a very popular photo opportunity in Dubai.
If you want a photo without other people in the shot, consider visiting early in the day to beat the crowds that will show up later. You'll also beat the midday heat, so an early morning visit is not a bad idea.
5. Souk Madinat Jumeirah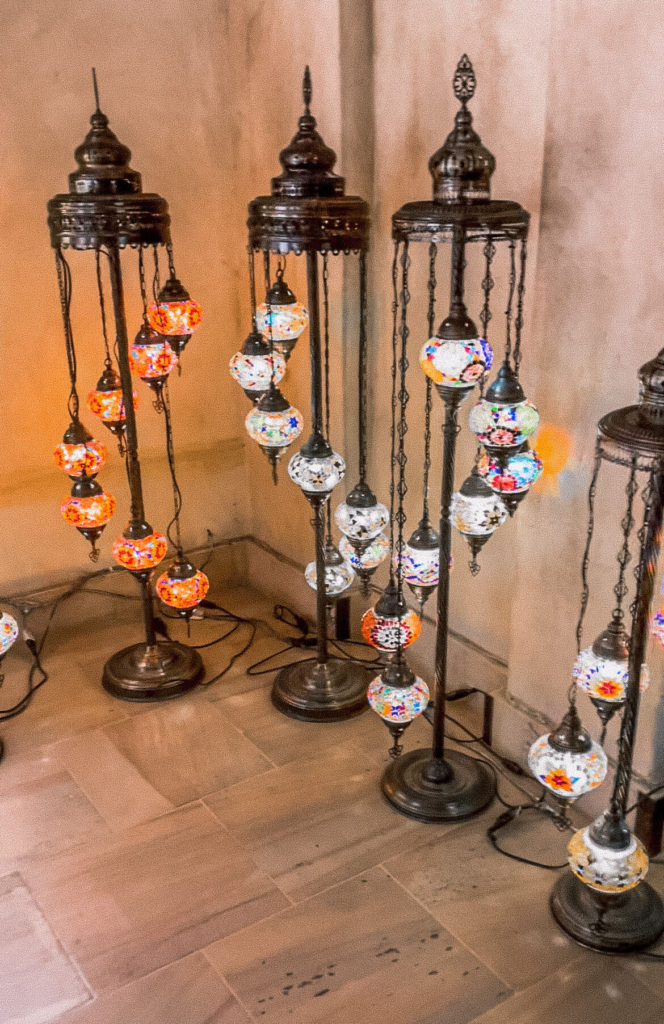 I recommend visiting at least one of the souks while you're in Dubai. Souks are an important part of the culture in this part of the world and they are fun to visit.
You can shop local products, pick up unique souvenirs, or just enjoy walking around. Souk Madinat Jumeirah is located near the famous Burj al Arab, built to resemble the sail on a ship and is one of Dubai's most luxurious hotels. Rooms are about $1000 USD per night if you're interested.
The Dubai Spice Souk is another great option nearby which is located along Dubai Creek. If you're into photography, this is the one you want to visit.
6. Museums in Dubai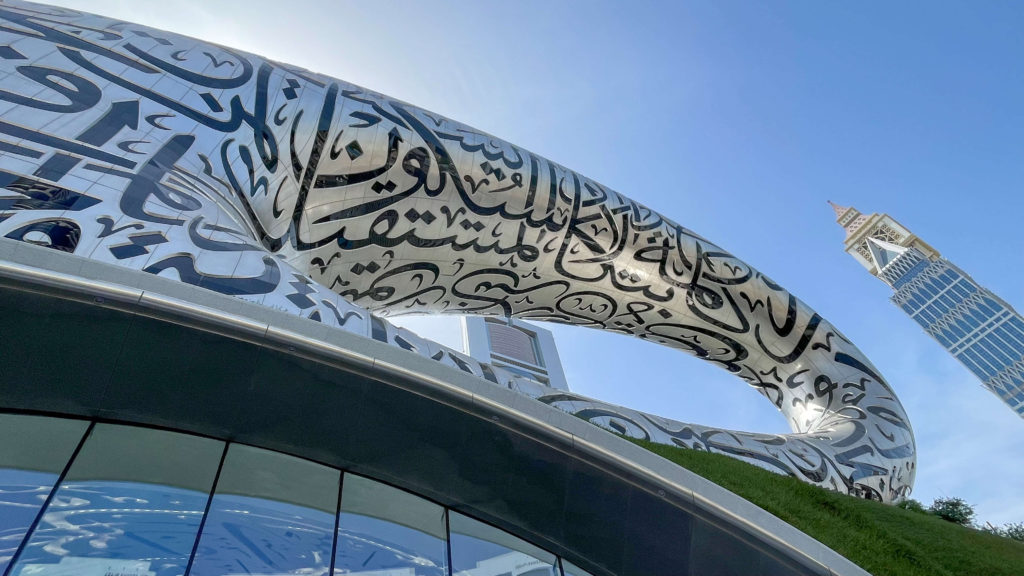 You can't do a one day tour in Dubai without visiting at least one of the city's museums. Dubai is home to many world class museums so you don't want to miss your chance to visit while you're in town.
Here are a few of the museums I recommend:
Museum of the Future: Definitely book this one in advance. I missed out because it was sold out during my visit.
Museum of Illusions: This is a quirky but fun museum located alongside Dubai Creek.
Dubai Infinity des Lumieres: This is a very Instagram worthy digital art museum. It's a cool experience and recommend it if you have the time.
7. The Dubai Aquarium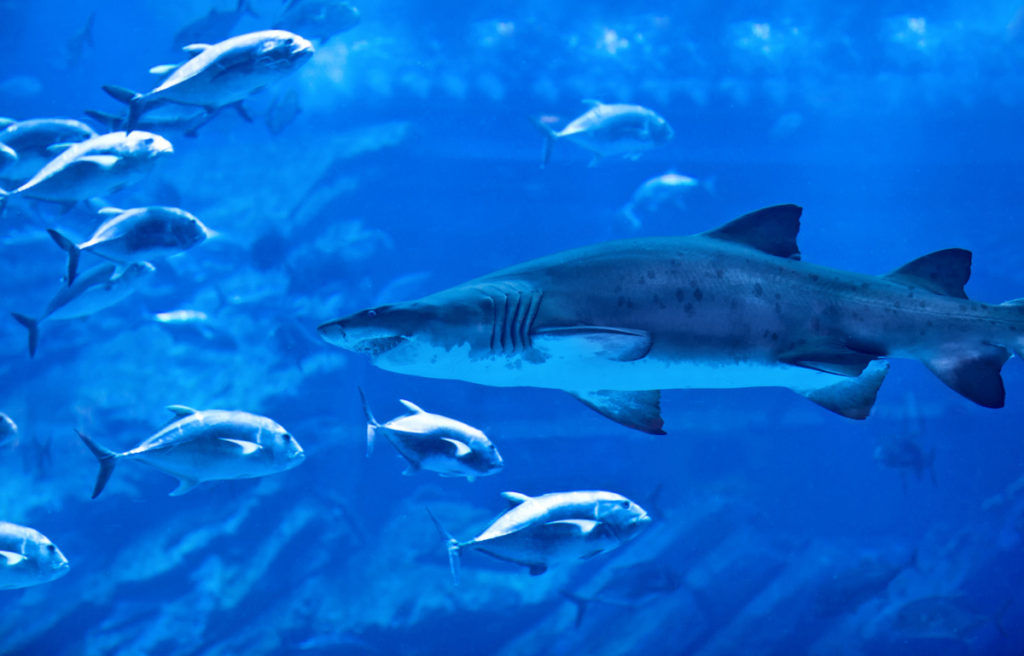 The Dubai Aquarium is located in the Dubai Mall and is an extremely popular attraction in the city.
The Dubai Aquarium and Underwater Zoo are home to thousands of aquatic animals including over 140 species including over 400 sharks and rays.
They are also home to a rather impressive penguin exhibit and 48 meter long aquarium tunnel.
I recommend visiting the aquarium if you'll be at the Dubai Mall. Plan to spend about one hour to 90 minutes at the aquarium. Book your tickets in advance to avoid the long lines.
8. Desert Safari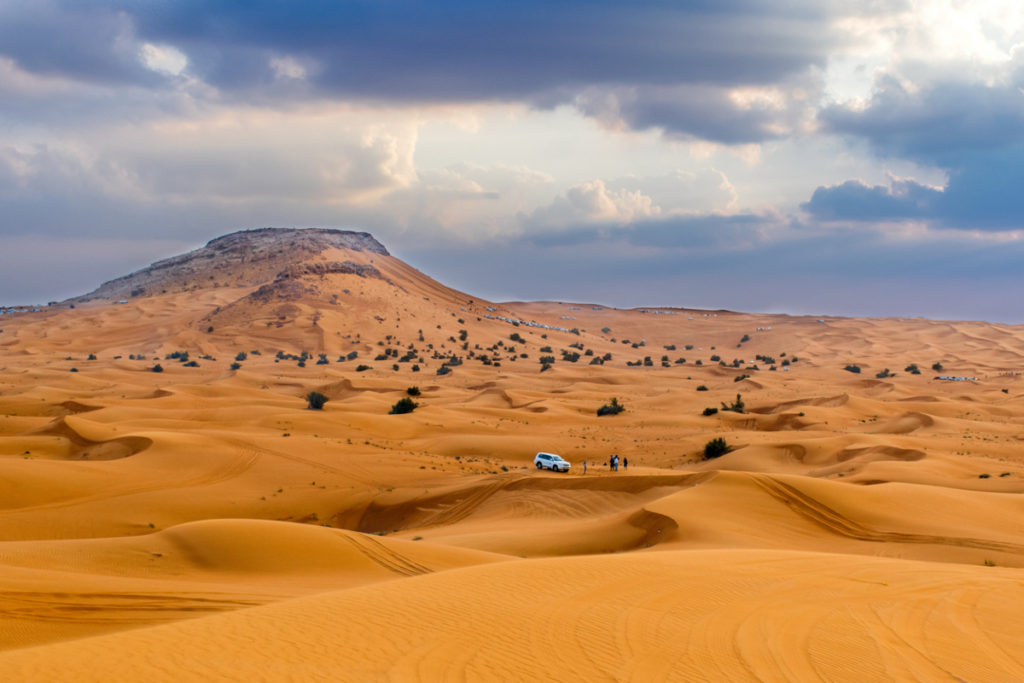 A Dubai desert safari is highly recommended if you have the time in your schedule. On the Dubai safari trips you get to experience a more remote section of the Arabian desert, go dune bashing, meet or ride camels, and enjoy a large BBQ buffet.
Everybody I know who has been to Dubai has raved about the desert safaris, so don't miss your chance if you're on the adventurous side and would like to experience the Arabian desert.
Most of the Dubai desert safaris include pick up and drop off at your hotel in Dubai.
9. Global Village Dubai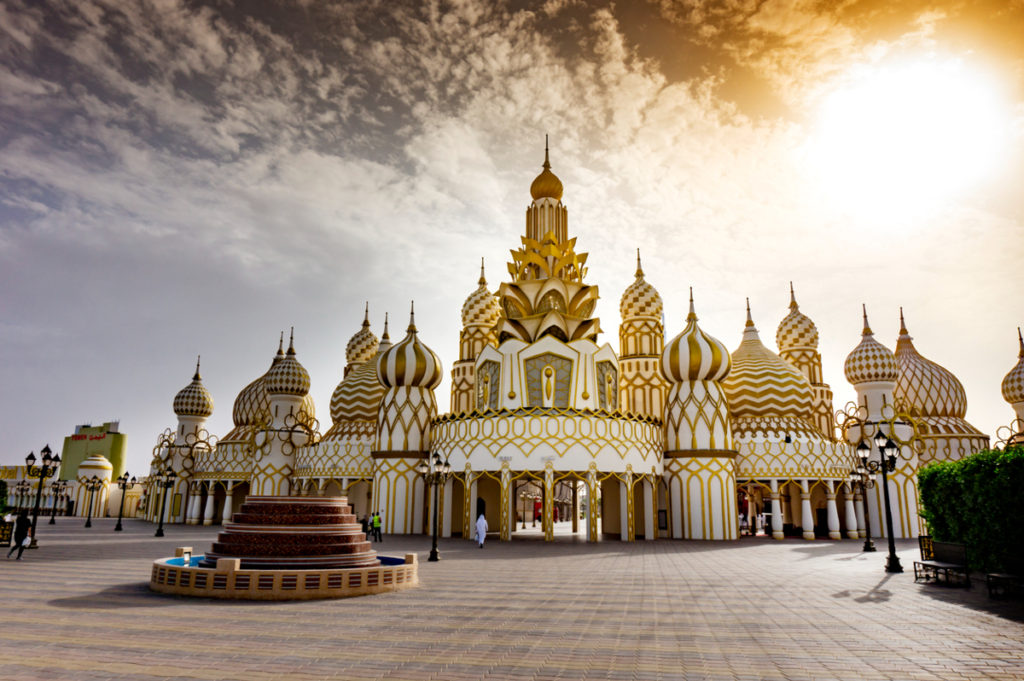 Global Village Dubai is a large entertainment complex that features shops, restaurants, performances, and other attractions that showcase over 90 countries and cultures from around the world.
As you wander around from area to area you'll enter different pavillions that feature the architecture, food, and culture of different countries across the globe.
A visit to Global Village is a great way to learn about the cultures of countries you've not yet visited, and sample foods from the various countries.
Global Village Dubai is not open during the summer months but can be visited from approximately October to April. They are open during the evenings only typically at 4:00 p.m.
Visit the Global Village Dubai website for operating hours before your visit. Their website is currently down, but I will update the link here shortly.
10. The Miracle Garden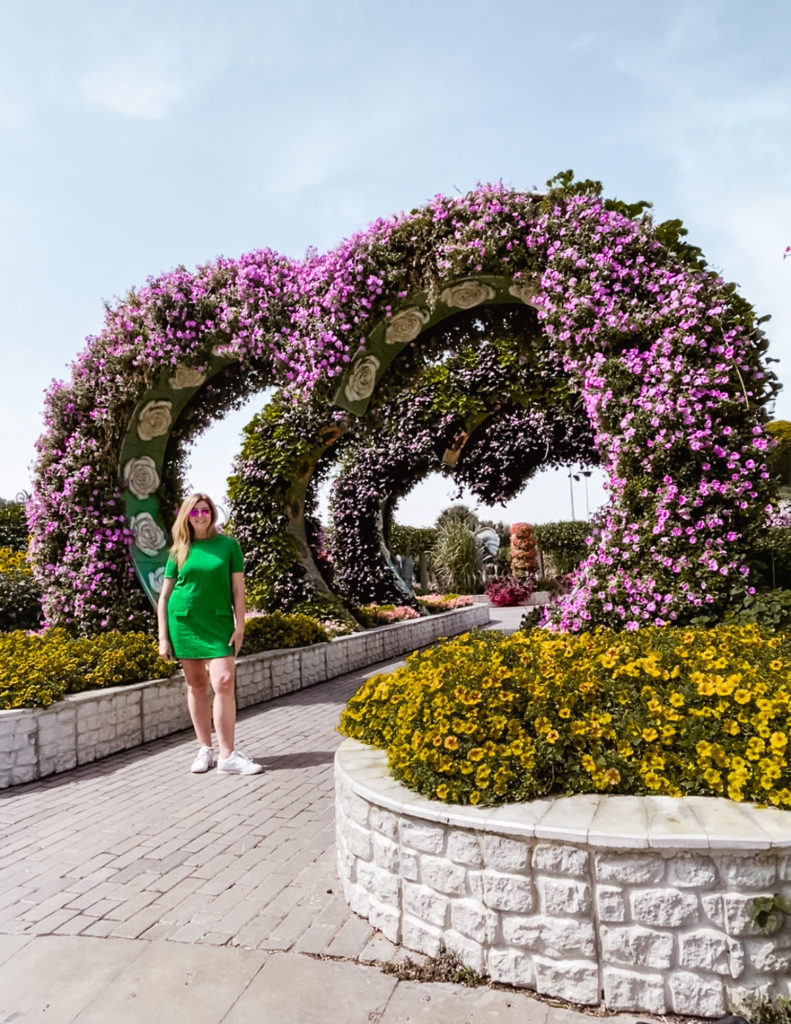 The Dubai Miracle Garden was one of my favorite stops while in Dubai.
I booked my ticket in advance and arrived right when they opened and I'm so happy I did. I ended up having the place mostly to myself for a good while before others made their way in.
The Dubai Miracle Garden is located just a short drive from the city center. It's also the largest natural flower garden in the world. The gardens are home to over 50 million flowers and 250 million plants. It's so beautiful.
As you wander around the gardens you'll also find various art displays built into the flowers. I especially enjoyed the Smurfs displays.
When planning your visit I highly recommend booking your ticket in advance and arriving right when they open. This way you can enjoy the gardens to yourself for a while. You can get some nice photos before the crowds arrive.
Plus, an early morning visit will help you beat the heat that shows up late morning and midday.
If you're traveling solo bring a small tripod so you can get the shots you want. I promise, there will be plenty of angles to choose from.
I hope you've enjoyed this guide to the best things to do with 1 day in Dubai and that I've inspired you to plan a visit of your own. As always, thanks for reading.
A Las Vegas solo trip makes for a perfect weekend getaway if you're looking for…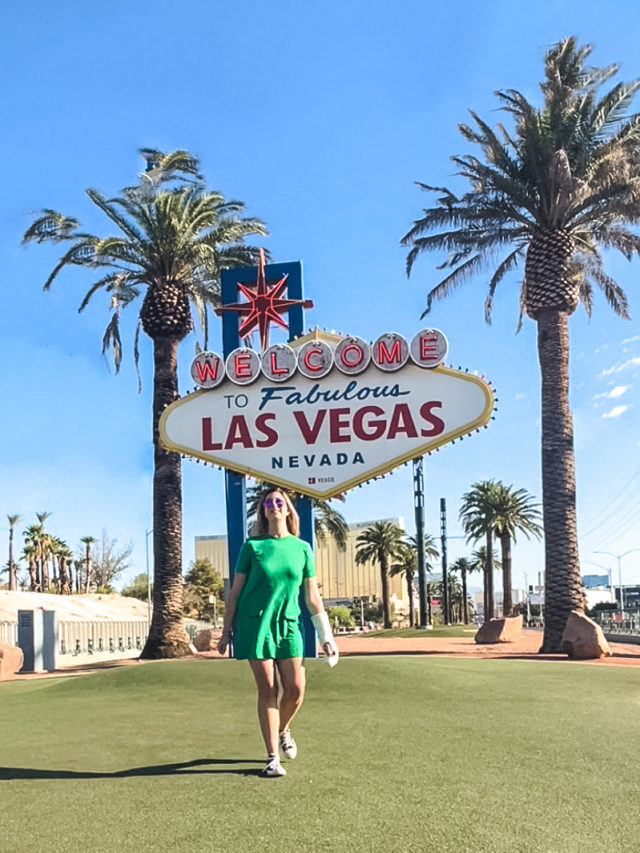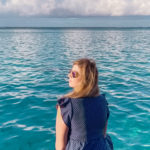 Eden Fite
Part-time Traveler | Dog Lover | Avoider of Crowds
I help busy people find creative ways to travel more.