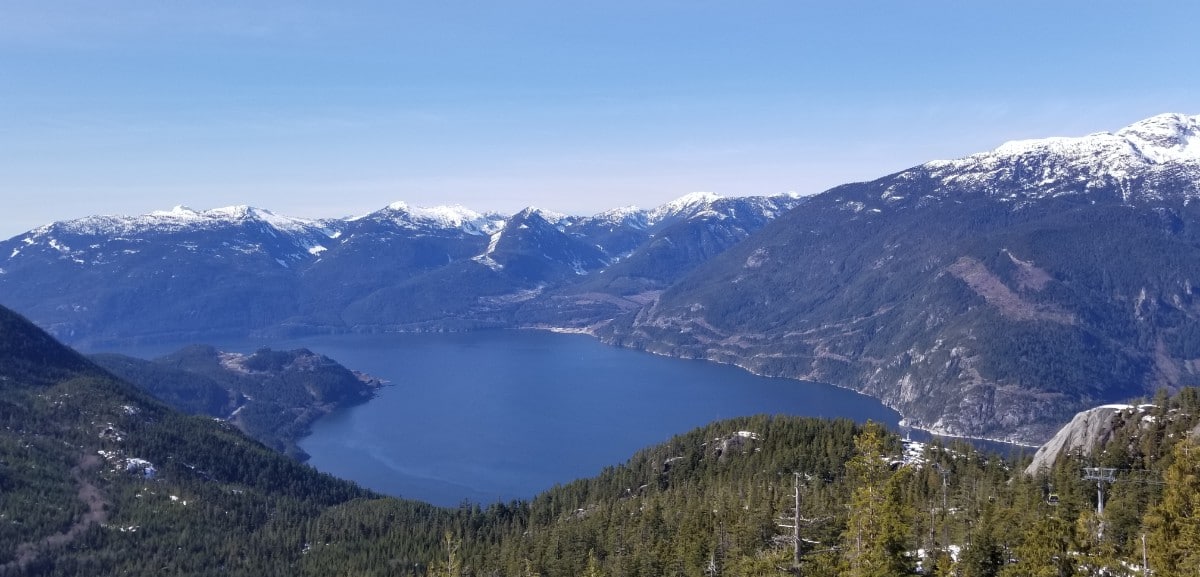 If you're lucky enough to be planning a Sea to Sky Highway road trip, be sure to include a few of these Squamish attractions in your itinerary.
Squamish was one of my own favorite stops when I traveled the Sea to Sky highway last year. I encourage everyone making the drive up to Whistler to include at least a few hours to explore this beautiful town.
There are tons of outdoor and adventure activities all around the Squamish area. Whether you're into rock climbing, mountain biking, or kayaking, there's something here for everybody.
Squamish is also home to great restaurants and breweries, so it makes the perfect pit stop on your road trip.
To help you plan your time exploring beatiful Squamish, I put together my recommended can't miss Squamish attractions below.
I hope you love Squamish as much as I did.
Top 10 Squamish Attractions You Can't Miss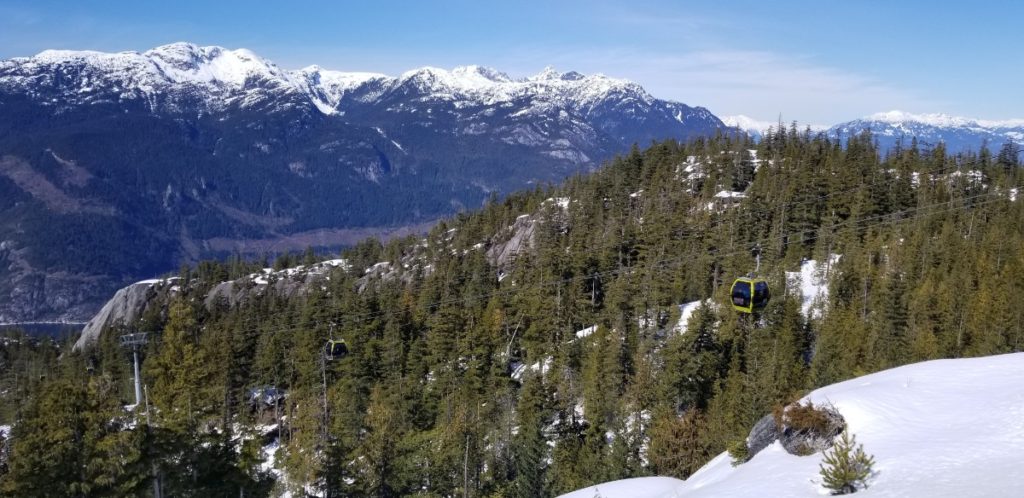 1. Ride the Sea to Sky Gondola
The Sea to Sky Gondola was not only my favorite, but also the least expected of these Squamish attractions. Before beginning my journey along the Sea to Sky highway, I had no idea this place even existed. I'm so glad I saw the sings along the freeway though, this place is amazing. So pull over when you see it.
The Sea to Sky Gondola is a gondola ride that takes you to the top of the mountains that sit alongside the Sea to Sky Highway. The views from the Gondola are absolutely incredible, and it's such a fun experience.
Once you get to the top, you'll have jaw dropping views of the surrounding water and mountains. The pictures just don't do it justice. There's a huge lookout area at the top, so take your time to just enjoy the view.
From the top of the Sea to Sky Gondola you'll also find a souvenir shop, a restaurant, hiking trails, and the amazing Sky Pilot Suspension Bridge. More on that below.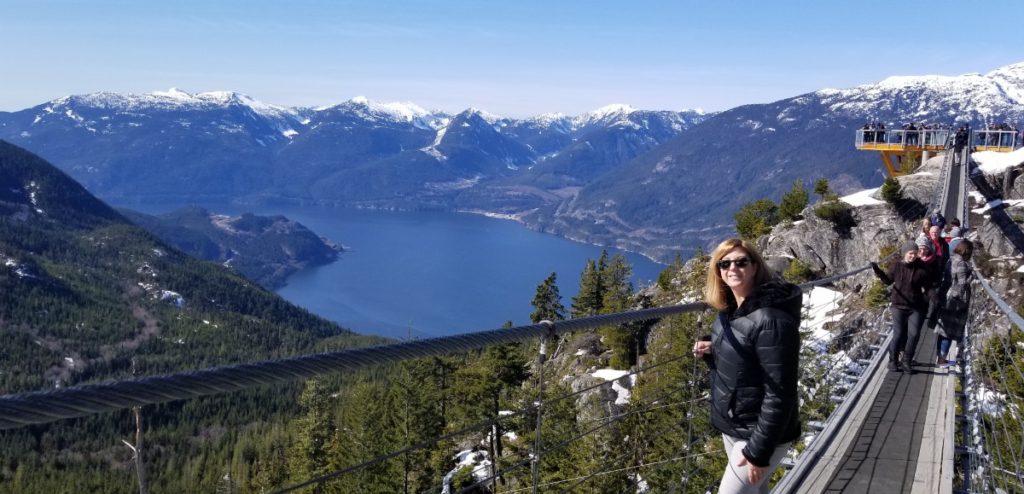 2. Walk the Sky Pilot Suspension Bridge
Just left of the large lookout area at the top of the Sea to Sky Gondola, you'll see a 100 meter long suspension bridge that takes you over to another small lookout area.
The views from the suspension bridge are gorgeous and it's a fun walk across. Make sure you stop for a picture.
I actually think this suspension bridge is a tad bit cooler than the Instagram famous Capilano Suspension Bridge, though both are a worthwhile experience.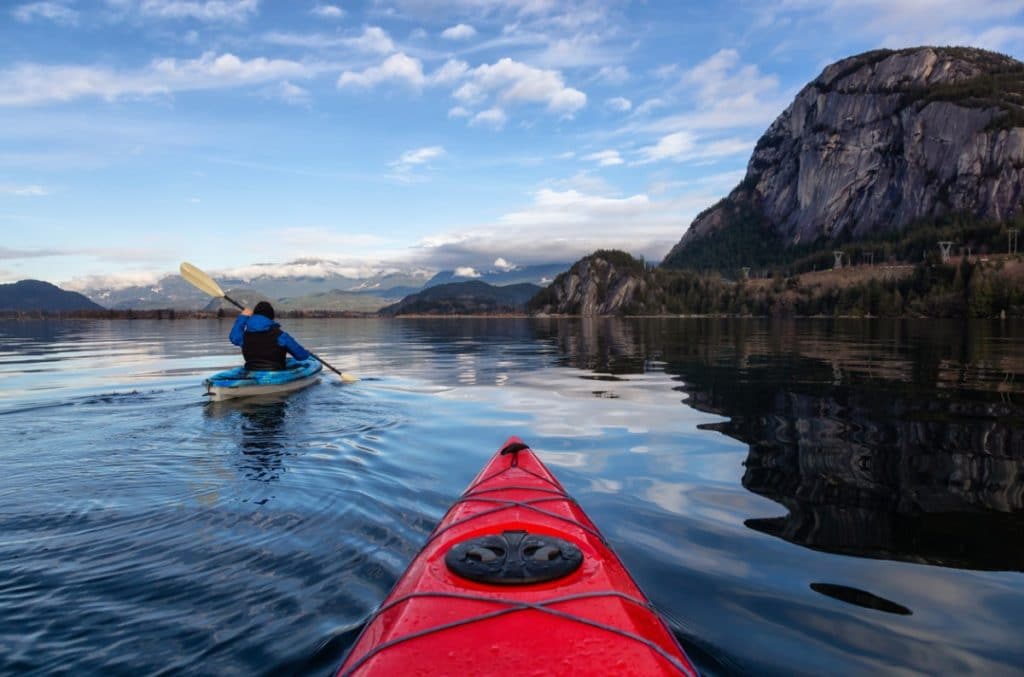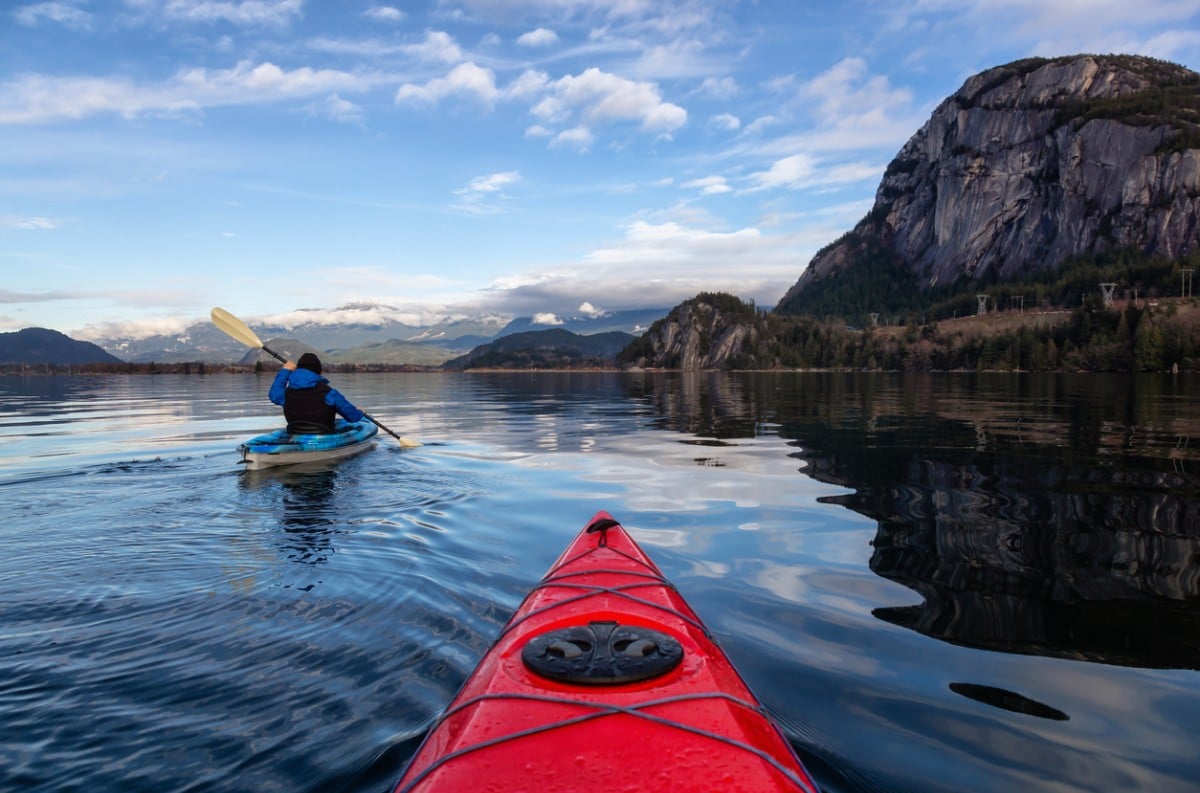 3. Enjoy the Squamish River
The 50 mile long Squamish River begins at the Pemberton Icefield and empties into Howe Sound near Squamish. This big, beautiful river provides endless outdoor water based adventure opportinities.
Visitors can try everything from stand up paddleboarding, kayaking, boating, wind surfing, kite surfing, whitewater rafting and more. Fishing is also popular if you're into that.
You can find rentals for any equipment you need in and around the town of Squamish. There are also tour companies that will be happy to take you out and teach you how to do any of these activities if it will be your first time. Sea to Sky Adventure Company is one option.
4. Go SCUBA diving or snorkeling
SCUBA diving and snorkeling are also popular activities in and around Squamish. The area near Porteau Cove is especially attractive for divers and snorkelers due to the manmade reef and three sunken ships. The waters here are warm and on the shallow side, perfect for new divers.
Other areas great for diving and snorkeling are Pam Rocks and Christie Inlet. Pam Rocks is known for its Sea Anemones and Seals, while Christie Inlet is known for its rocky bottom, boulders, and small caves.
Those looking for equipment or tour operators can find them in and around Squamish.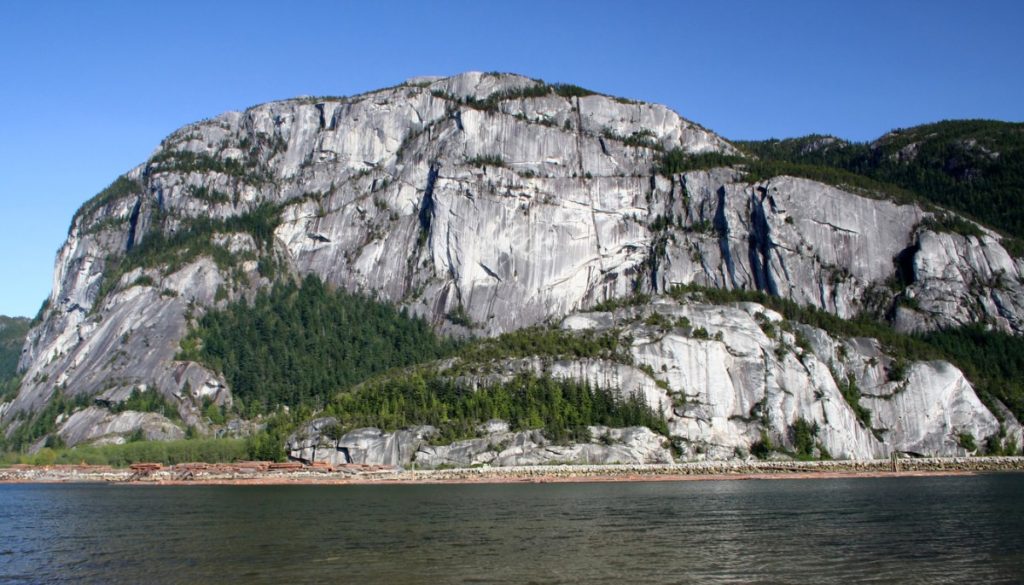 5. Hike Stawamus Chief Trail
One of the most iconic Squamish Attractions is the massive Stawamus Chief, one of the largest granite monoliths in the world. It's beautiful just to look at, but there is also a popular trail that will take you to the top.
The Stawamus Chief, most commonly referred to as just The Chief, features a hiking trail with fantastic views of Howe Sound and the surrounding mountains. Since The Chief has three separate peaks, there are multiple variations of this hike. However, whichever vatiation you choose, it is considered a moderate hike and will take anywhere from three to five hours.
Since this is such a popular hike, it is recommended you visit during the week, as the weekends are incredibly busy.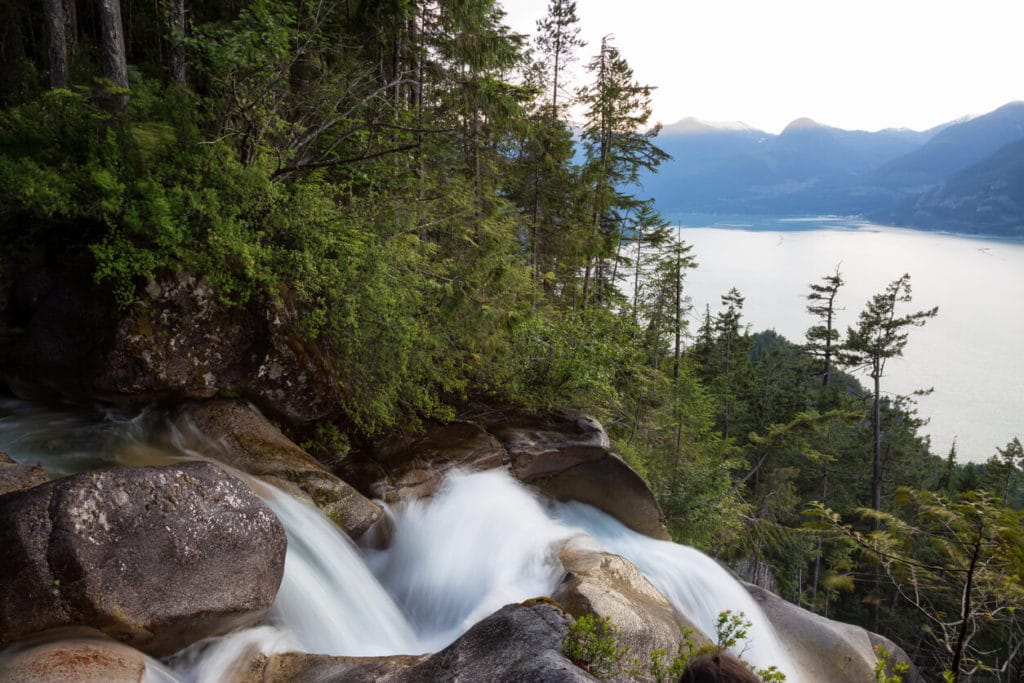 6. Visit Shannon Falls
Shannon Falls is the third highest waterfall in British Columbia making it one of the most popular Squamish attractions. The falls are located just south of the town of Squamish so you can stop here before heading into town.
Visitors can view the falls from various lookout points along the short trail from the parking lot to the base of the falls. The trail is flat and just over a quarter of a mile, so the base of the falls should be accessible to most.
For those that would like to hike to the top of the falls, you may wish to tackle the Upper Shannon Falls trail. This trail is about four and half miles and will take anywhere from four to six hours.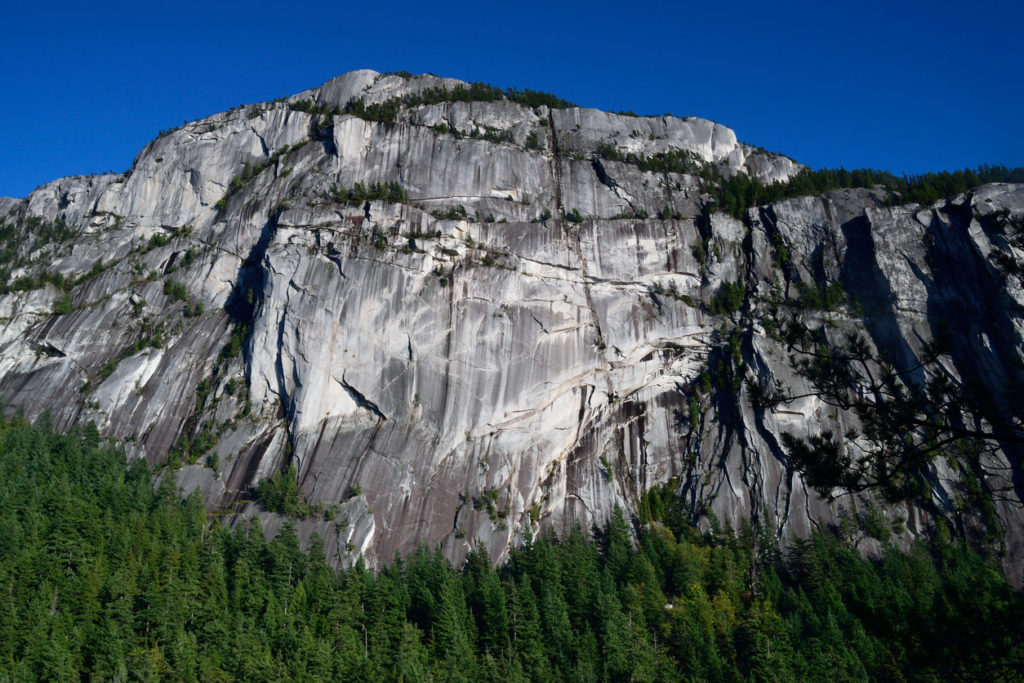 7. Try Rock Climbing
If you want to add some real adventure to your Squamish day trip, how about rock climbing?
Rock climbing is an extremely popular sport in Squamish, with Stawamus Chief being one of the top destinations for rock climbers from around the world.
There are many routes with varying difficulty on Stawamus Chief. For those with rock climbing experience, you're likely alredy familiar with your options here. For new climbers, or those that would like to learn, consider taking a local rock climbing class or going out with a guide. There are multiple rock climbing schools in the area, one of which is Ground Up Climbing Centre.
Other popular rock climbing destinations in and around Squamish are Murrin Provincial Park, the Smoke Bluffs, near Shannon Falls, Chek Canyon, the Grand Wall Boulders.
If rock climbing is a little intense for you but you'd like to have a similar experience, try the Via Ferrata at the Sea to Sky Gondola.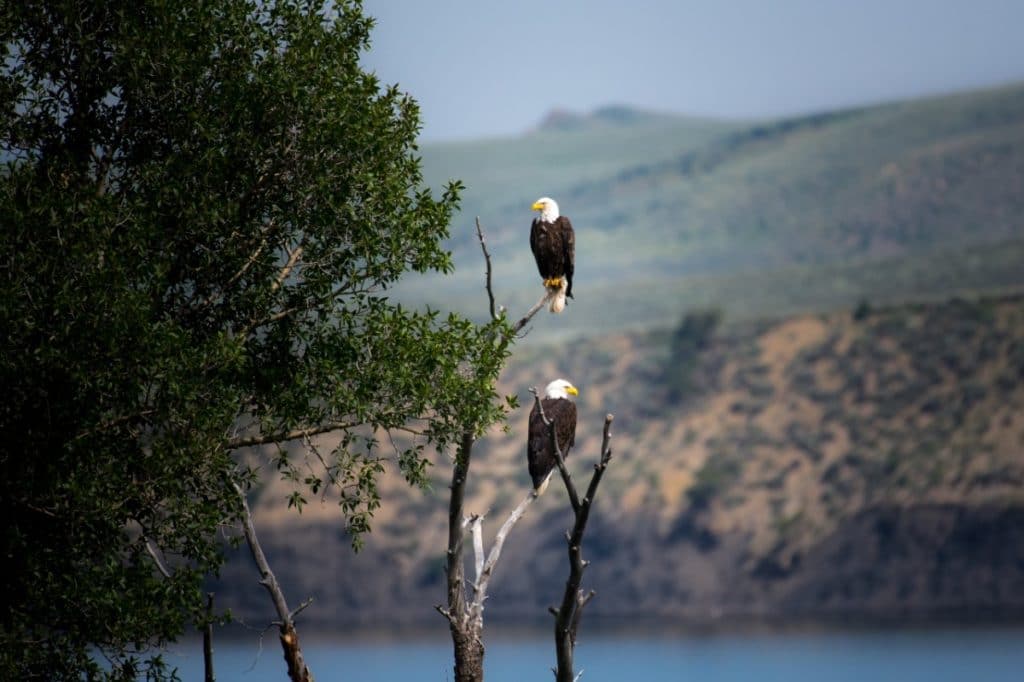 8. Spot Bald Eagles at Brackendale
The Squamish area is home to North America's largest gathering of Bald Eagles. If you've never seen one in the wild before, now may be your chance.
The Brackendale Eagles Provincial Park is located along the west bank of the Squamish River. This park was created as a protected habitat for the Bald Eagles. Since the park is a protected habitat area, it is closed to the public from October to March every year. This gives the birds space to feed and rest during the winter months.
Visitors who would like a chance to see the birds should head to Eagle Run Park and Eagle Run Viewing Shelter located across the river from Brackendale Eagles Provincial Park. The Eagle Run Park is open year round and is the primary viewing spot to se the Bald Eagles.
The best time to visit is December and January when the local Bald Eagle population is its largest. The Eagle Run Park is located just 10 minutes north of Squamish just off the Sea to Sky Highway.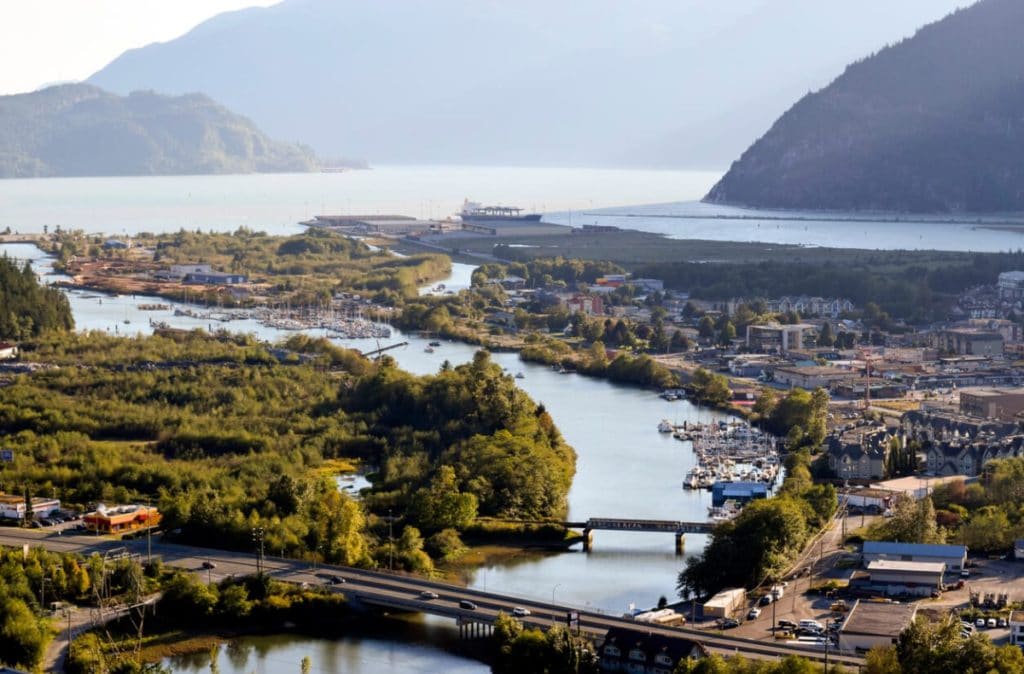 9. Explore Squamish
Downtown Squamish is a small town with lots of cafes, restaurants, and local shops. There's a short one and a quarter mile Oceanfront Loop Trail that takes you along the waterfront. This is a perfect after lunch activity before hopping back in the car to continue your road trip.
The end of the Oceanfront Loop Trail will lead you to an area called Newport Beach. From this small beach you can see the surrounding mountains and it's just gorgeous. It's worth the easy hour long hike.
There are also a few small city parks in downtown Squamish if you'd like to find a spot to have a picnic. There is also a marina if you're looking to get out on the water.
For those looking for a little history and education, head over to the West Coast Railway Heritage Park. Here, you'll learn all about trains and their history in the area.
If you're in town on a Saturday and looking for a light snack or something healthy to eat, head over to the Squamish Farmer's Market. You'll find everything from local produce to baked goods, to wine. This is a great stop if you're hoping to stock up on snacks for the road.
If you want to enjoy the scenery one last time before you head back out on the road, make your way over to the Squamish Spit and Estuary. This is an ideal place to spot local wildlife, especially birds.
Last but not least, there are three breweries in Squamish. Be sure to stop in for a sample or two. More on these below.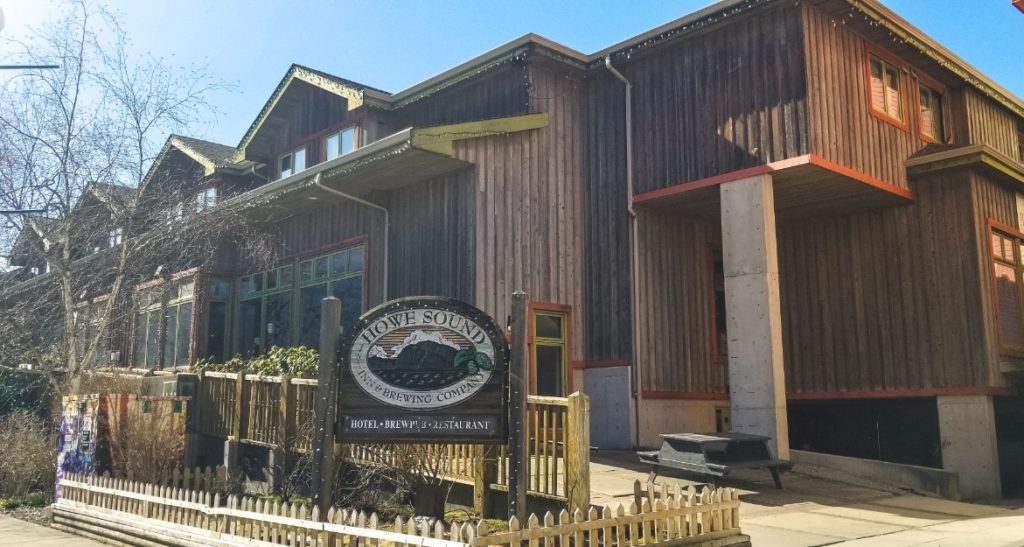 10. Beer tastings at the Squamish Breweries
If you're looking for the perfect lunch spot in Squamish, head to the downtown area to visit some of the city's incredible breweries. This is one of my own favorite things to do in Squamish. During my visit I went to Howe Sound Brewing. They have a ton of beers to sample and their food is incredible. I had the best Poutine of my life here, it's that good.
You'll also find A Frame Brewing Company and Backcountry Brewing just north of the downtown area but right down the street from one another. A Frame Brewing Company does not serve food, but Backcountry Brewing serves pizzas, salads, and small plates.
If you have extra time and you're looking for even more things to do in Squamish consider adding a visit to Alice Lake Provincial Park or Garibaldi Provincial Park. There's unlimited natural beauty in the surrounding area, you really can't go wrong.
I hope you enjoyed this post of the Top 10 Squamish Attractions You Can't Miss during your visit to British Columbia. If you enjoyed this post please consider sharing. Thanks for reading.
Book Your Trip
Find the best flight deals by using Google Flights, then book direct with the airline. This is the search engine I use to compare flights and prices before booking my own trips.

BOOK YOUR ACCOMODATION
I recommend searching for hotels through Booking.com to compare hotels on amenities, location, and price. If you are a member of a hotel's rewards program, always book direct with the hotel. If you are not loyal to a specific hotel brand, using Booking.com for the best price.

TRAVEL INSURANCE
Travel insurance is more important than ever. For just a few dollars a day you can protect yourself and your trip. I personally use World Nomads, but whomever you choose, don't skip out on travel insurance. It can literally save you thousands of dollars.


Want to save it? Pin it.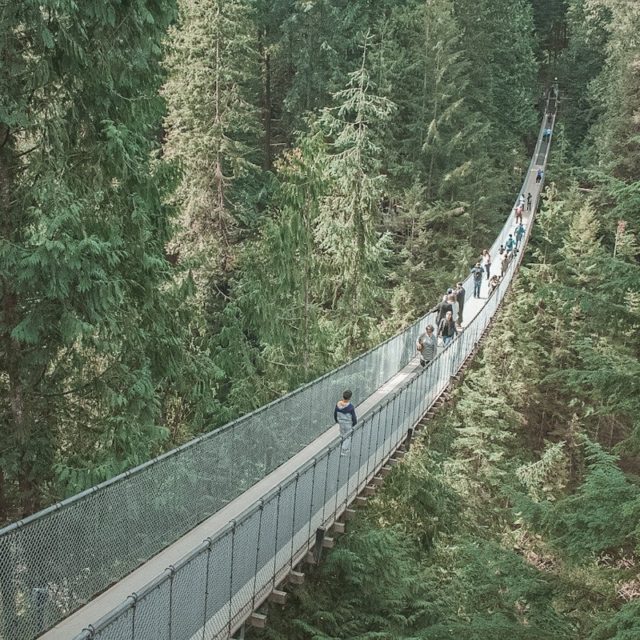 These 8 Capilano Suspension Bridge facts are perfect for first time visitors to Vanouver and the city's famous Capilano Suspension Bridge Park. The Capilano Suspension …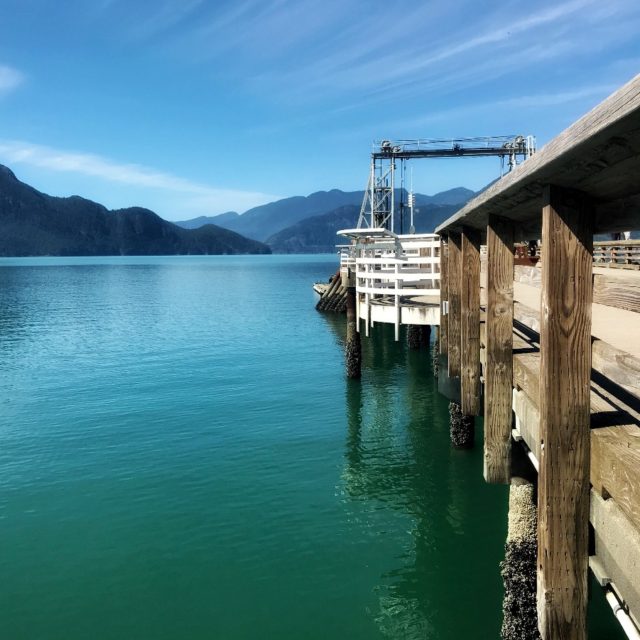 Photo by Pixabay If you're planning a trip along the famous Sea to Sky Highway north of Vancouver, you absolutely must include time for a stop …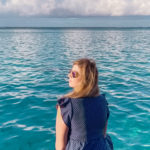 Eden Fite
Part-time Traveler | Dog Lover | Avoider of Crowds
I help busy people find creative ways to travel more.