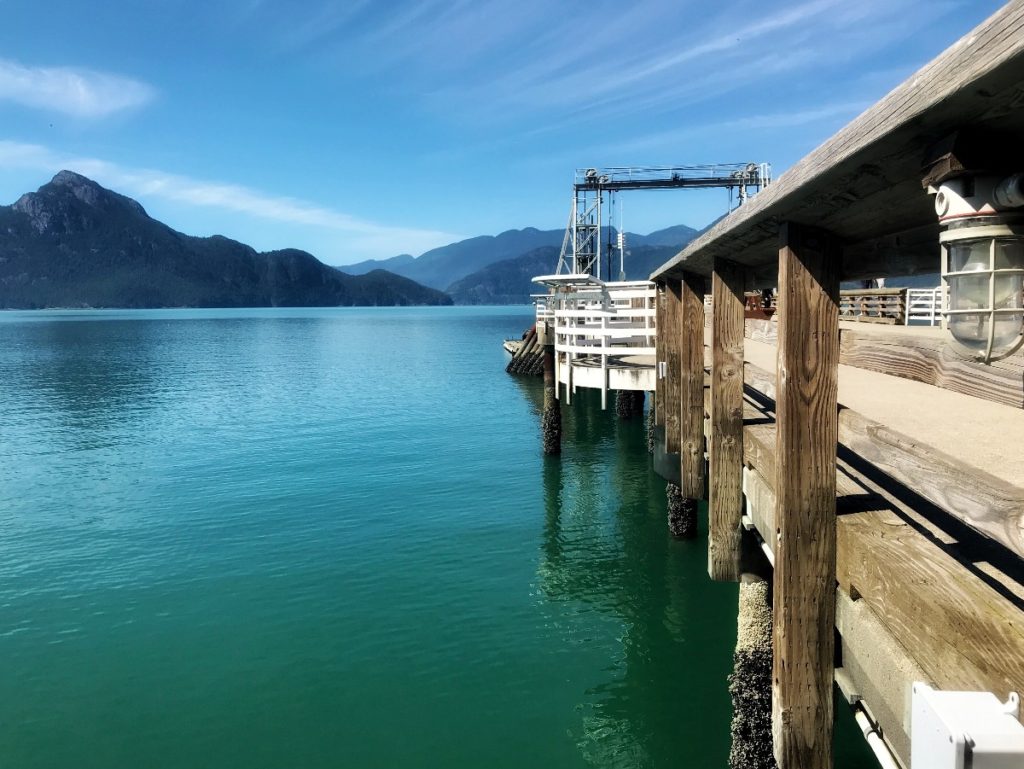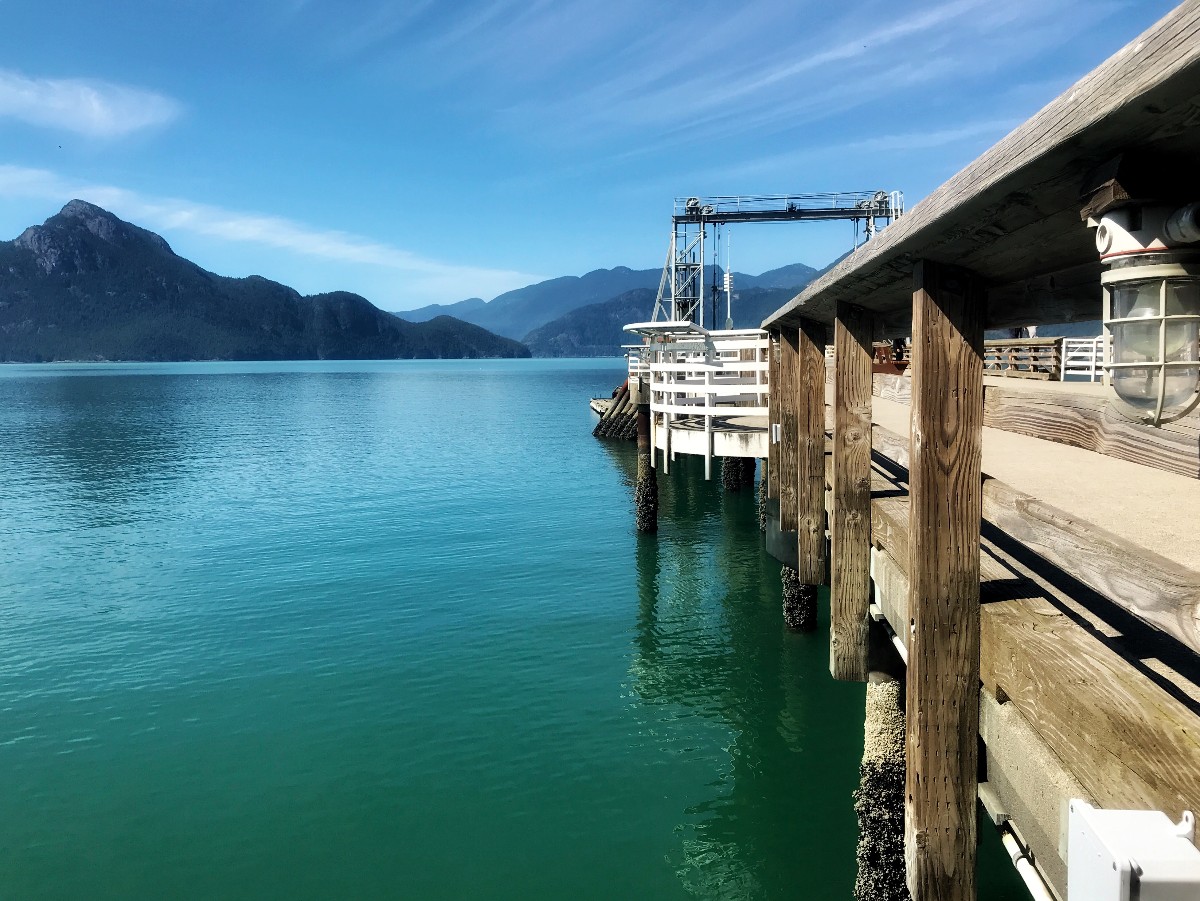 If you're planning a trip along the famous Sea to Sky Highway north of Vancouver, you absolutely must include time for a stop at Porteau Cove Provincial Park.
Porteau Cove is one of my favorite provincial parks between Vancouver and Whistler and if you stop here, you'll see why. There's tons of outdoor activities to participate in, but above all else, the views are amazing.
You'll find Porteau Cove located along Howe Sound about 35 minutes from North Vancouver. Trust me, it's worth the drive.
10 Things to do at Porteau Cove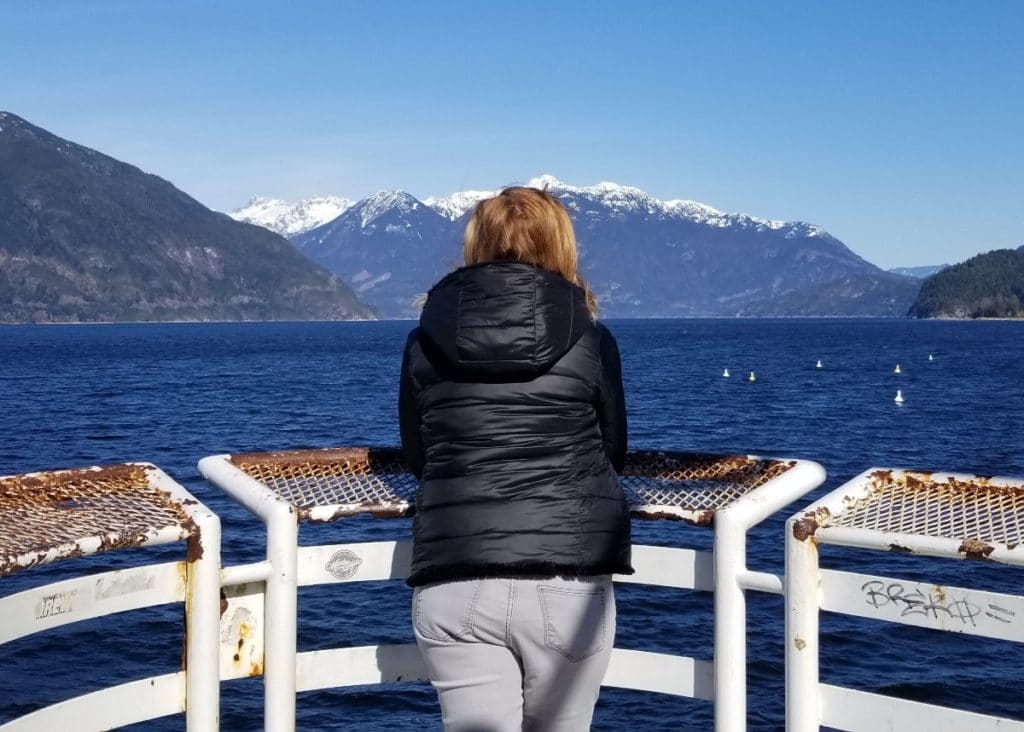 1. Enjoy the view from Porteau Cove
The view of Howe Sound and the surrounding moutains is absolutely stunning. In my opinion, this is one of the best views along the entire Sea to Sky Highway, so you don't want to miss it.
Porteau Cove is open year round, so if the weather is nice, go ahead and pull over. If you're a photographer, bring your best lens. This place is worth it.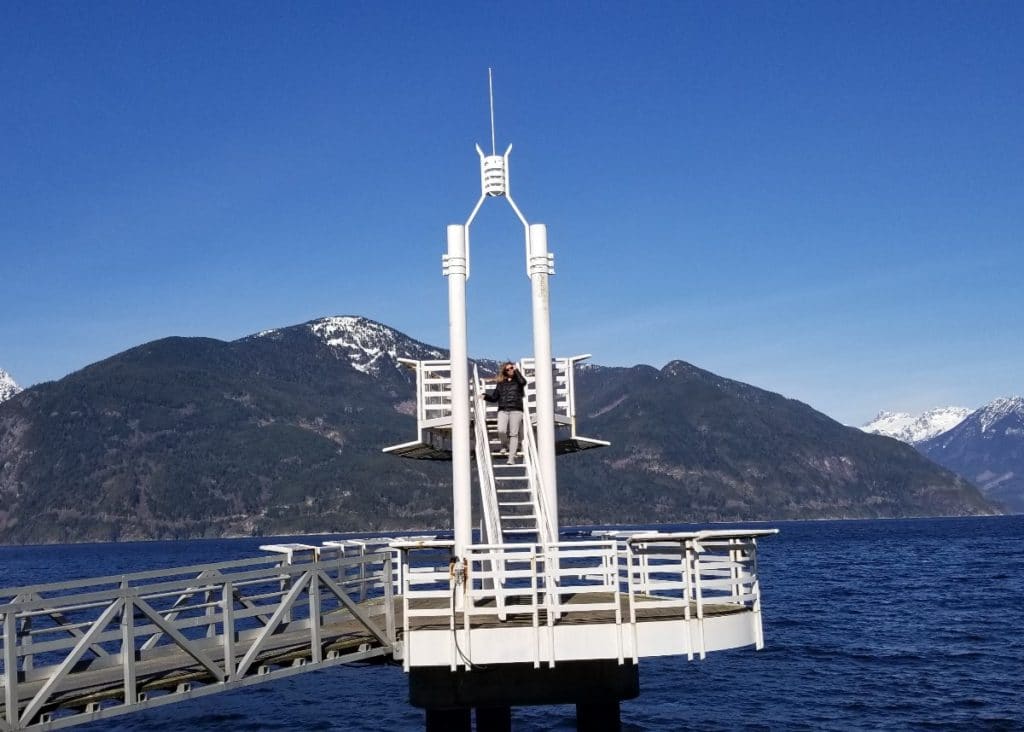 2. Walk around the pier
If you've decided to take the time to enjoy the view at Porteau Cove, be sure to walk around along the pier. It's not actually the pier I'm recommending you explore, but the views from the various sections of the pier.
There a section with a tower (pictured above) which is perfect for photos. Be sure to put the camera down for a while though too and just enjoy the view.
3. Go SCUBA Diving in Howe Sound
Porteau Cove is a popular location for SCUBA diving due to the sunken ships in the area. These sunken ships create an artifical reef and attract tons of marine life making for some pretty interesting dive spots in Howe Sound.
Since Porteau Cove is such a popular spot for diving, you'll likely see other divers here if you decide to go out, especially on weekends. If you've never gone diving before, you can get certified with instructiors in either Vancouver or Squamish.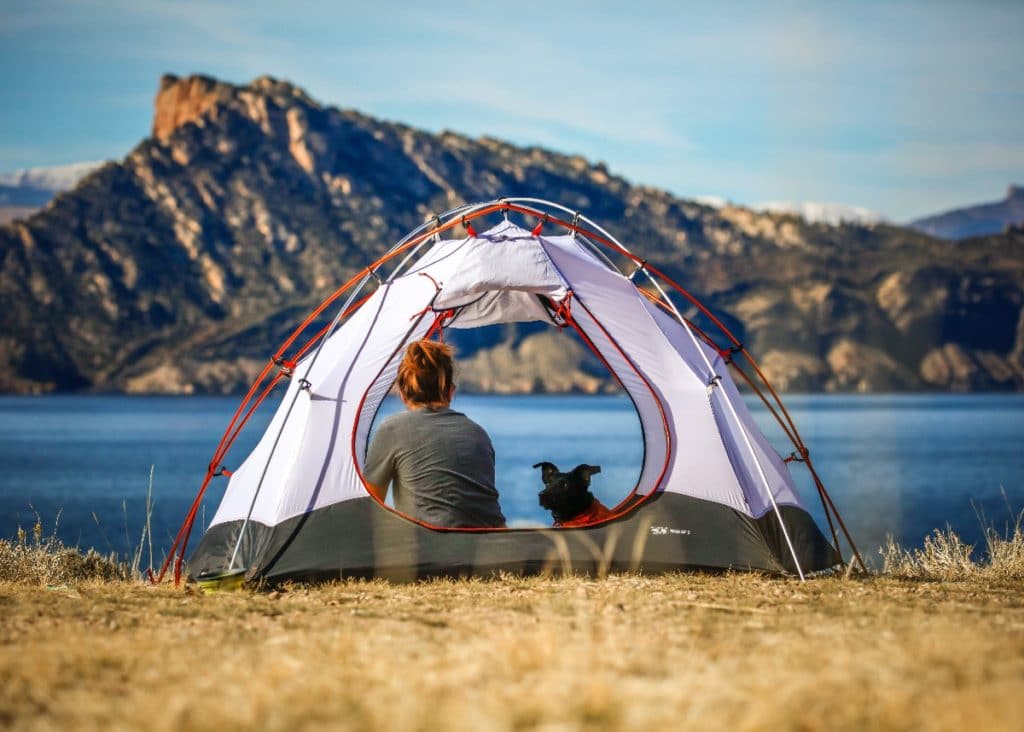 4. Enjoy Overnight Porteau Cove Camping
If you prefer to stick around a while and see more of the park, consider making Porteau Cove camping reservations. For just a few dollars a night you can wake up each day to some of the most beauiful scenery on the planet.
Plus, with all the outdoor opportunities all around you, you'll have time for more adventure. It's also a fun and affordable way to extend your visit. Be sure to make your campground reservations early. The best campsites always go fast.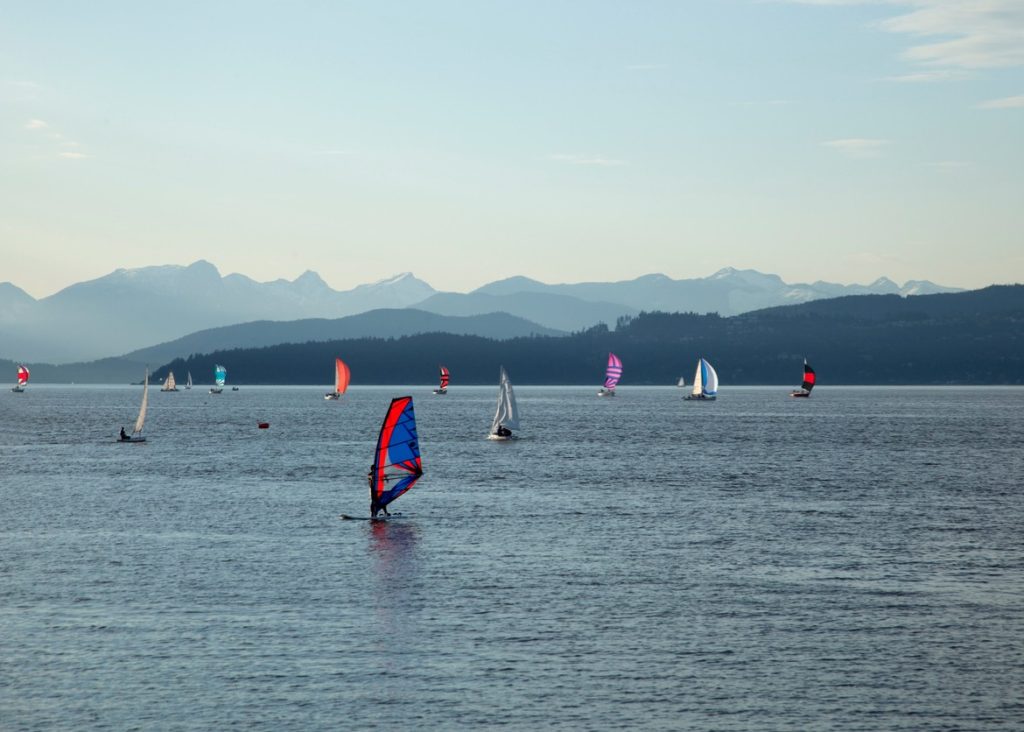 5. Try windsurfing in Howe Sound
The wind along Howe Sound can be intense which makes it an excellent location for wind surfing. When the weather is just right, you'll see groups of windsurfers out on the water cruising around between the islands and the shore.
If you've never been windsurfing but would like to try it, you can find lessons in both Vancouver and Squamish.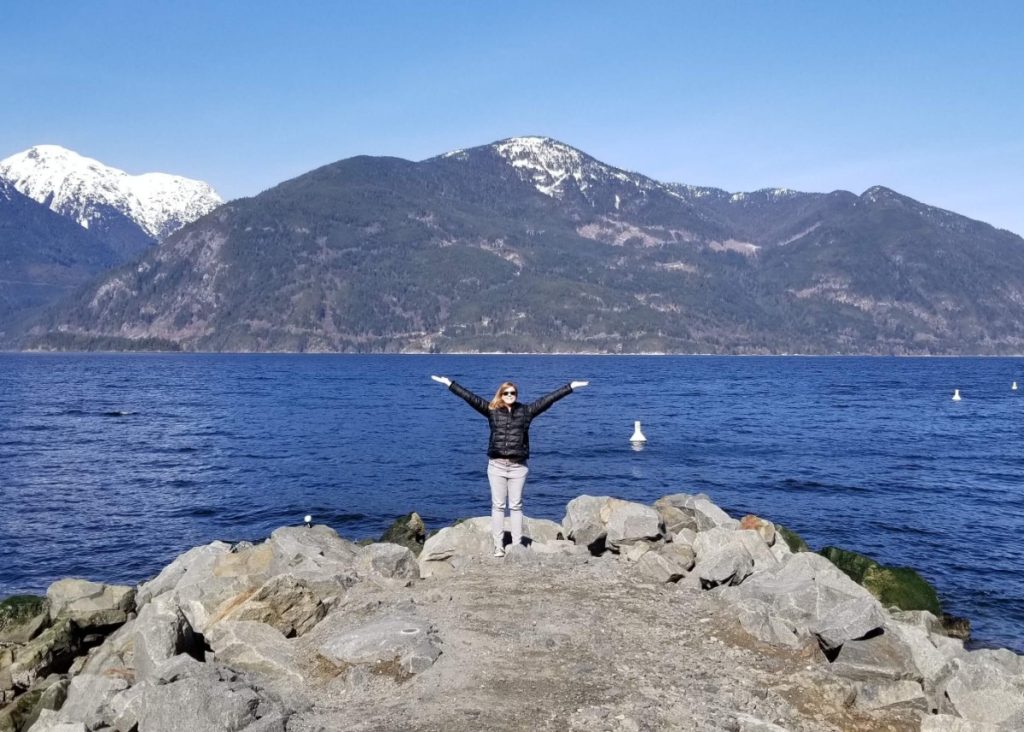 6. Dress in layers
Due to its location along Howe Sound, Porteau Cove can get windy and very cold. When planning your visit, try to pack an extra jacket and hat to bring along with you if you'll be visiting in the fall, winter or spring.
The weather in this area can change quickly so you don't want to be left with the wrong clothing. I also recommend bringing a hair tie if you have long hair. You'll be happy to have one if it gets super windy.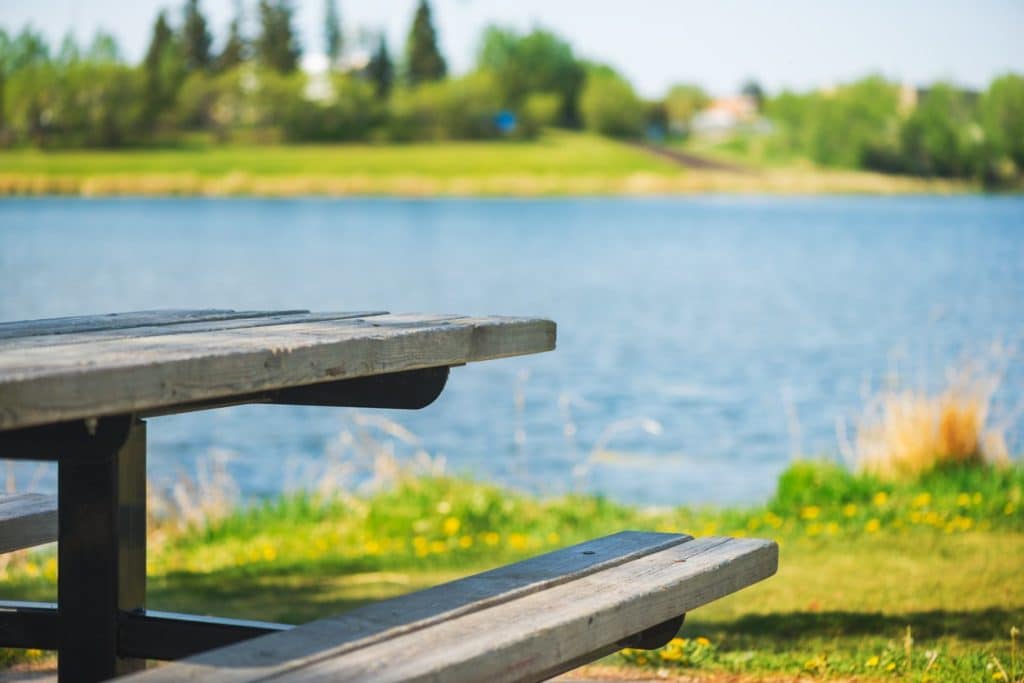 7. Have a picnic at Porteau Cove
If you're looking to enjoy your picnic lunch with a view, there's no better place than Porteau Cove. You'll find picnic tables, grills, and other facilities scattered around the park.
You may want to bring a few small rocks with you to keep things like plates and napkins from blowing away if it gets windy.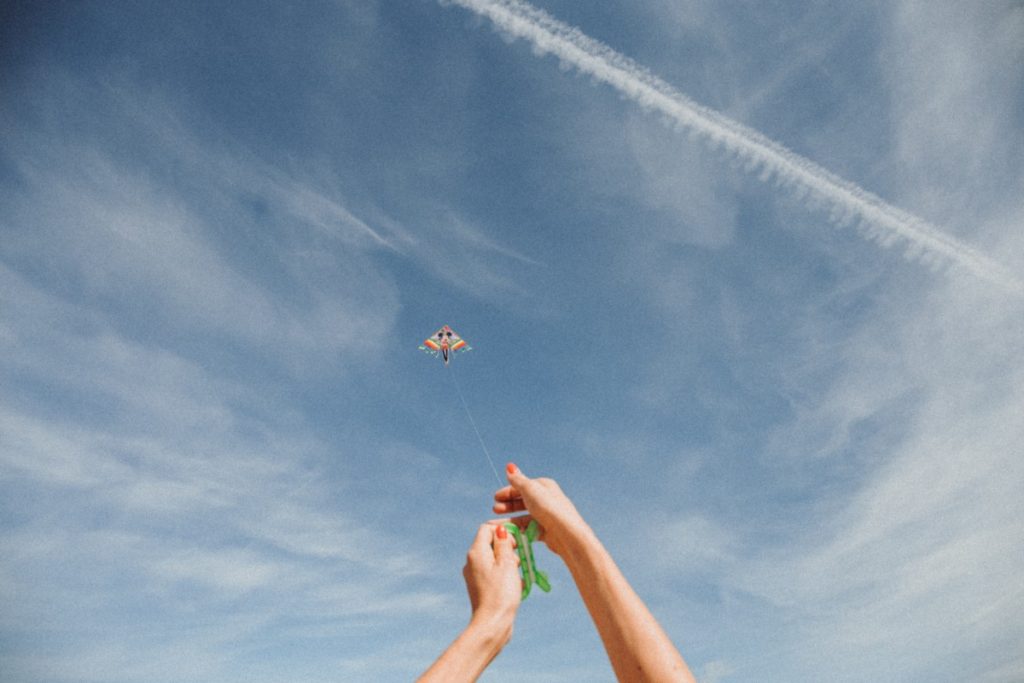 8. Fly a kite over Howe Sound
As I mentioned previously, it can get really windy at Porteau Cove. So if the weather is just right, it may be perfect for flying a kite.
You'll find plenty of open space along the beach area. Just be sure to hang on tight in case the wind really picks up. You don't want your kite to fly away from you.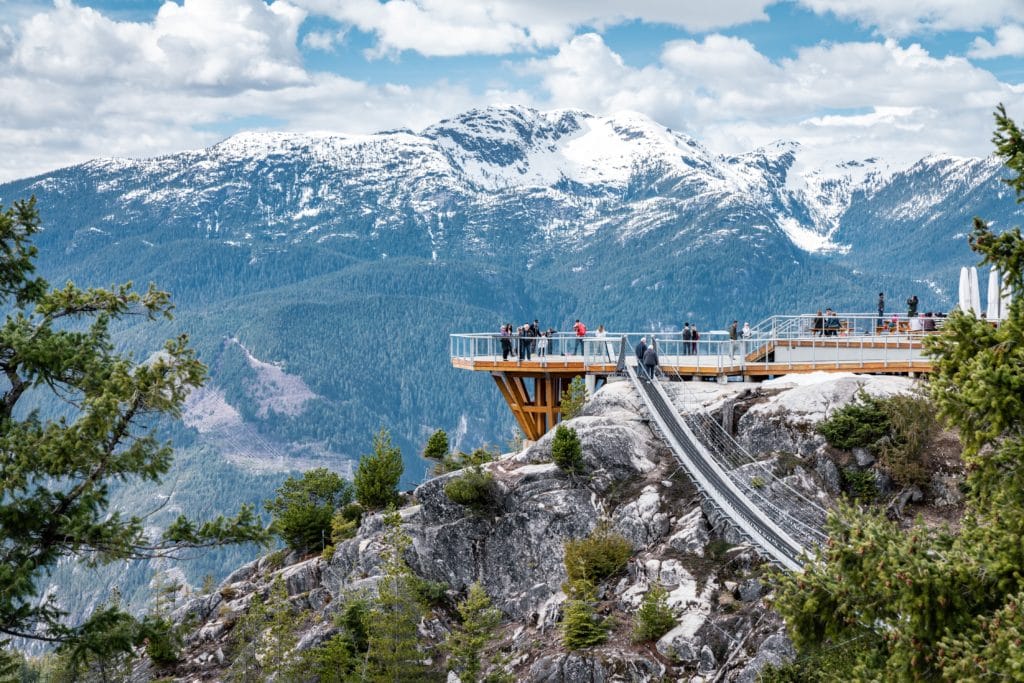 9. Ride the Sea to Sky Gondola
About 20 minutes further up the Sea to Sky Highway you'll find the town of Squamish, which is a fantastic place to eat, walk along the Squamish River, and explore.
One of my favorite Squamish attractions is the Sea to Sky Gondola that takes you up the side of the mountain overlooking Howe Sound. The views from the deck at the top are incredible.
There's also a suspension bridge and some hiking trails up at the top. If you have an hour or so to spare, you really shouldn't skip this one. It was the highlight of my trip during my own visit last year.
If you've got even more time, consider driving up a bit further to Alice Lake. This is a beautiful spot to walk around or enjoy cooling off in the water.
10. Visit Porteau Cove at night for the Northern Lights
If you've never seen the Northern Lights before, consider making the drive up to Porteau Cove in the evening. Due to the limited light pollution in the area, Porteau Cove makes one of the best sites for viewing the Northern Lights near Vancouver.
The best time to see the Northern Lights will be on a clear night between December and March. Make sure to dress warm and check the Aurora Forecast before your visit.
I hope you've enjoyed these 10 Things to Do at Porteau Cove. If you enjoyed this post please consider sharing, it really helps me a lot. Thanks so much for reading.
Want to save it? Pin it.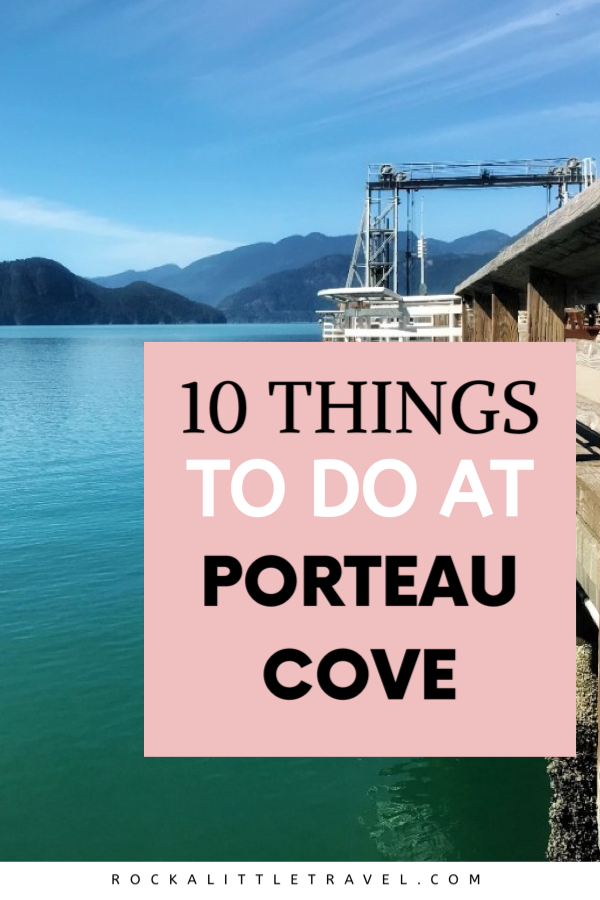 Exploring Vancouver in one day can be the perfect beginning to a longer trip through…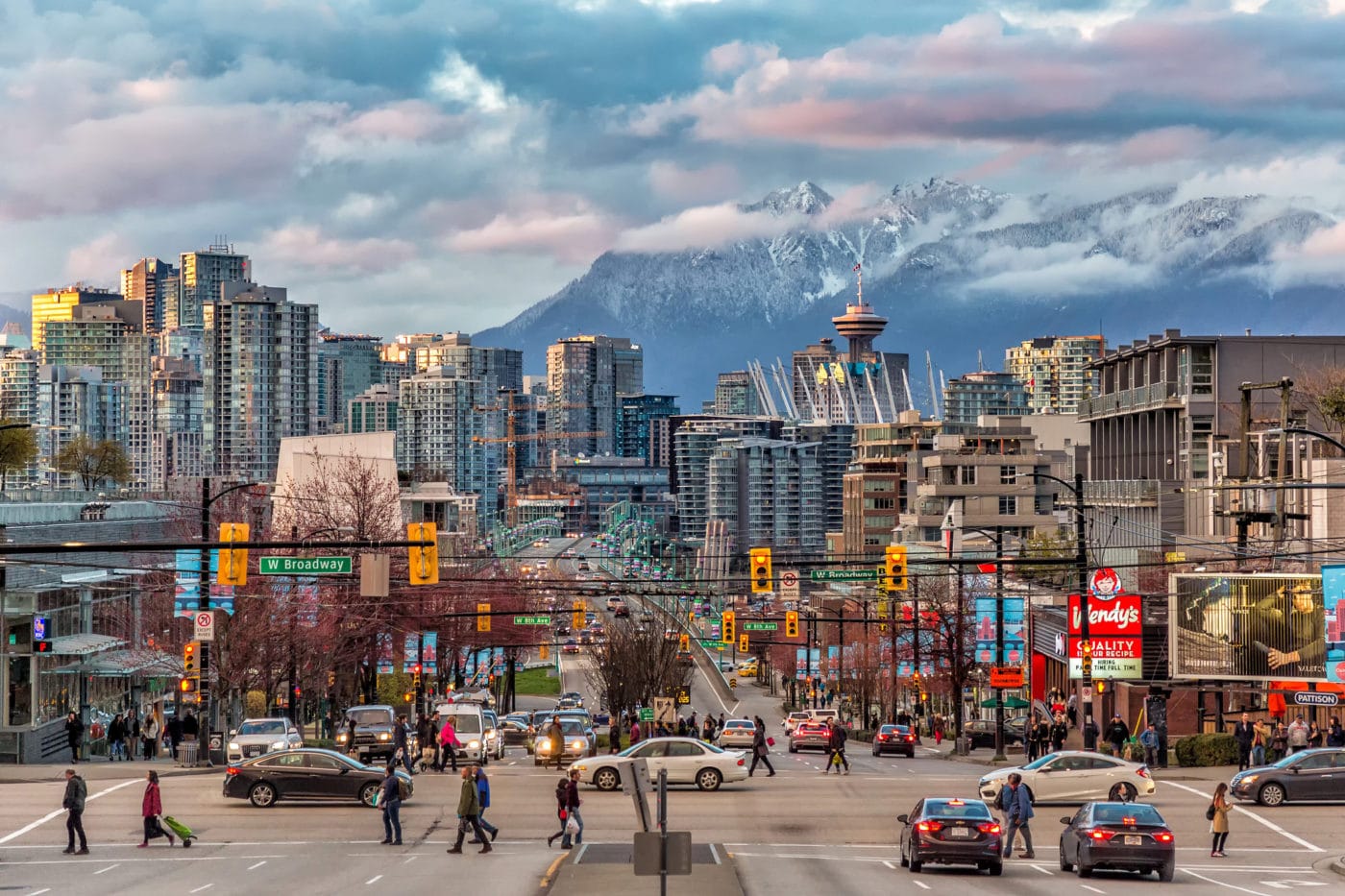 For those looking to experience some of British Columbia's natural beauty outside Vancouver, a Sea…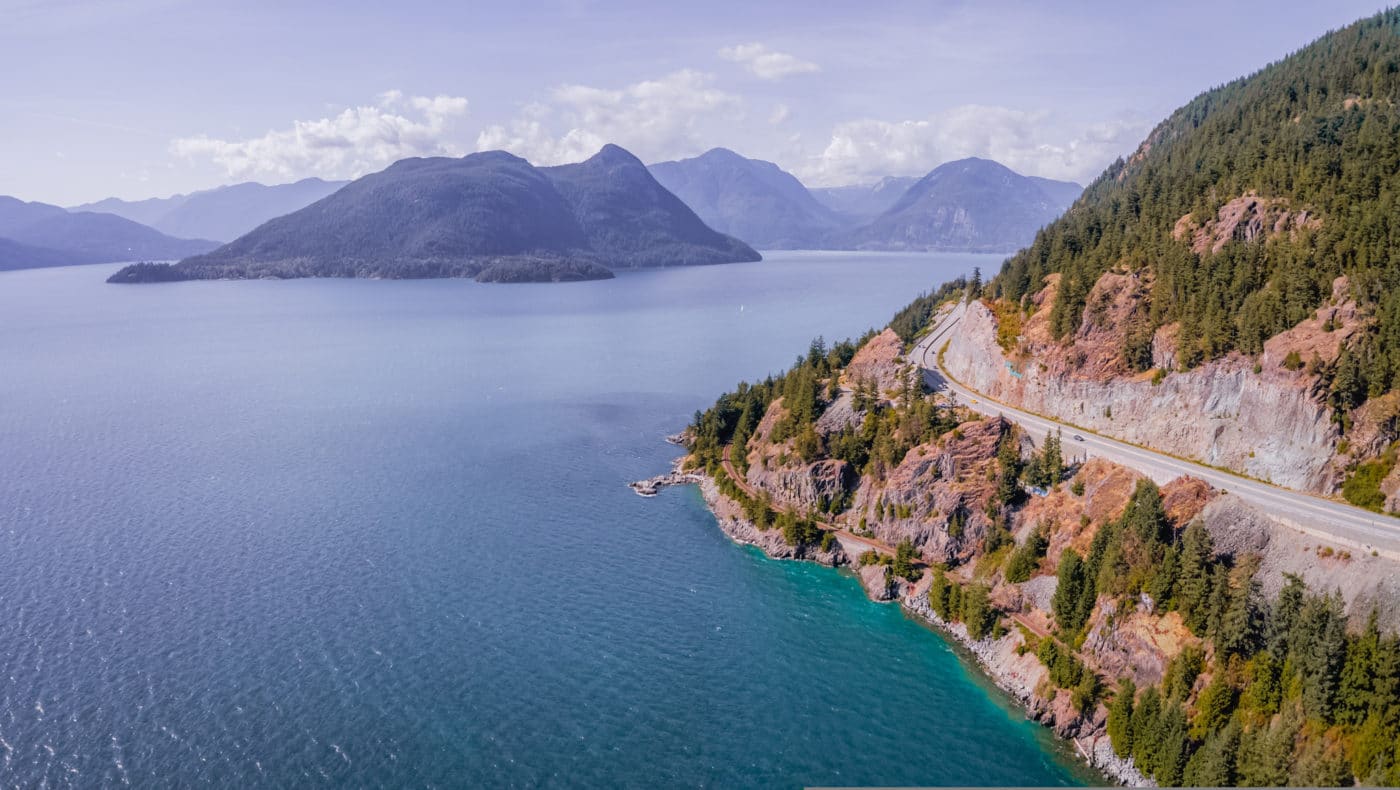 I had the opportunity to visit Canada for the first time this past March and…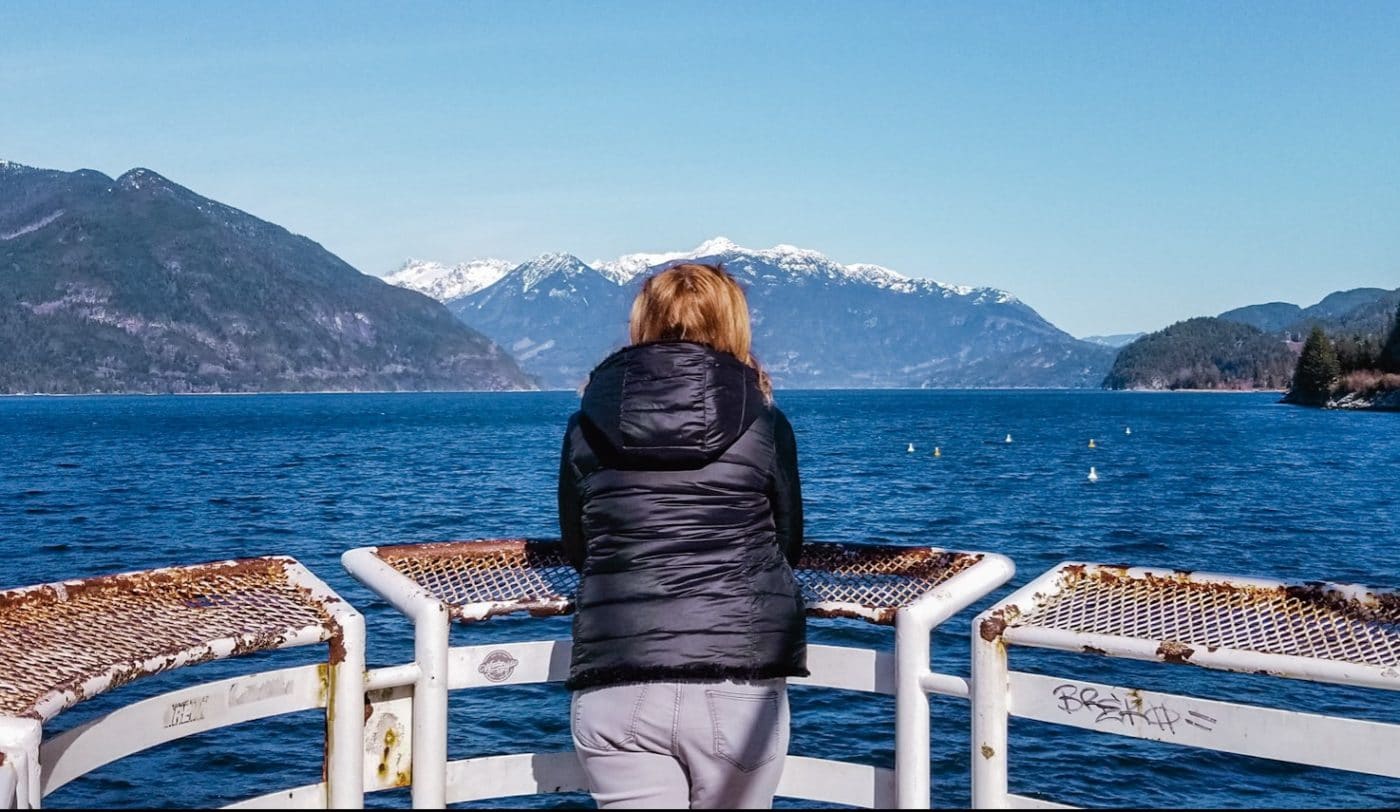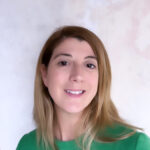 Eden Fite
Part-time Traveler | Dog Lover | Avoider of Crowds
I help busy people find creative ways to travel more.