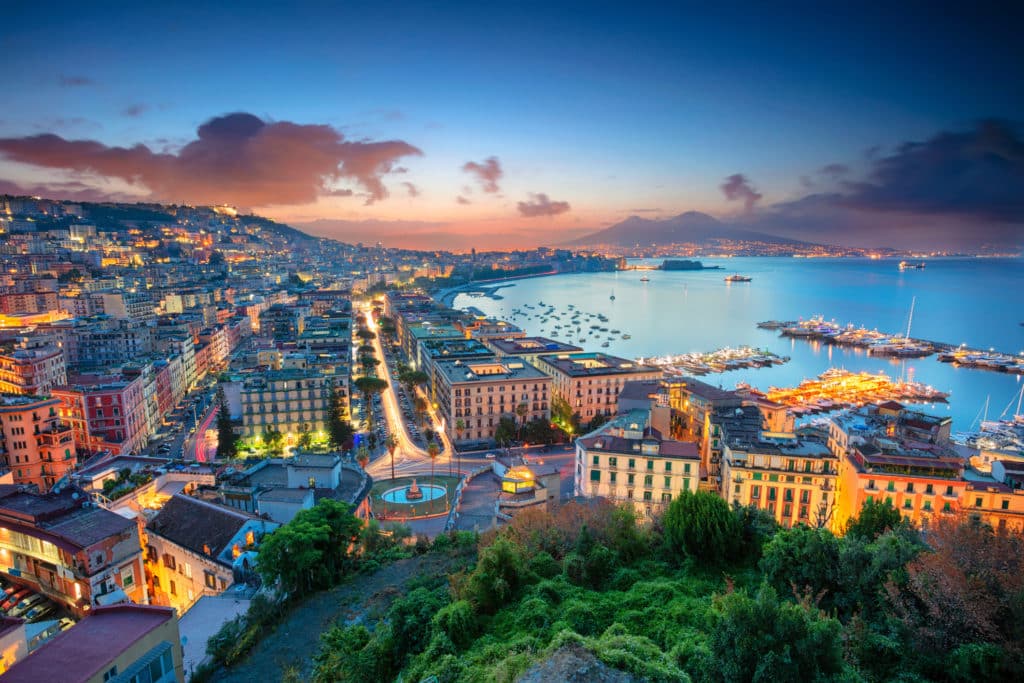 Your first visit to Naples is an experience unlike any other. It's true what they say, Naples is dirty. It's also fast-paced and loud. The sound of honking horns is relentless.
Despite the inhospitable welcome, Naples is a city worth exploring. Once you get beyond that gritty facade, what lies beneath is an enigmatic city just waiting to lure you in. 
Many visitors traveling to Italy make the mistake of skipping Naples and heading straight to the Amalfi coast. They've been frightened away by stories of trash-filled streets and pickpockets.
If you use common sense and do a little research ahead of time, Naples is a perfectly safe place to visit, well worth the short one hour train ride from Rome. 
The historic center of Naples has been designated a UNESCO World Heritage Site, and there are tons of fountains, churches, and sculptures to see as you make your way through the city.
It's easy to see lots of the city's historical monuments, even with just a day, due to their close proximity to one another.
With this Naples in a Day itinerary, I promise you'll see much more than you thought possible. I'll even leave you time to spare for music and drinks. So let's get going.
Top 12 Things to Do in Naples in a Day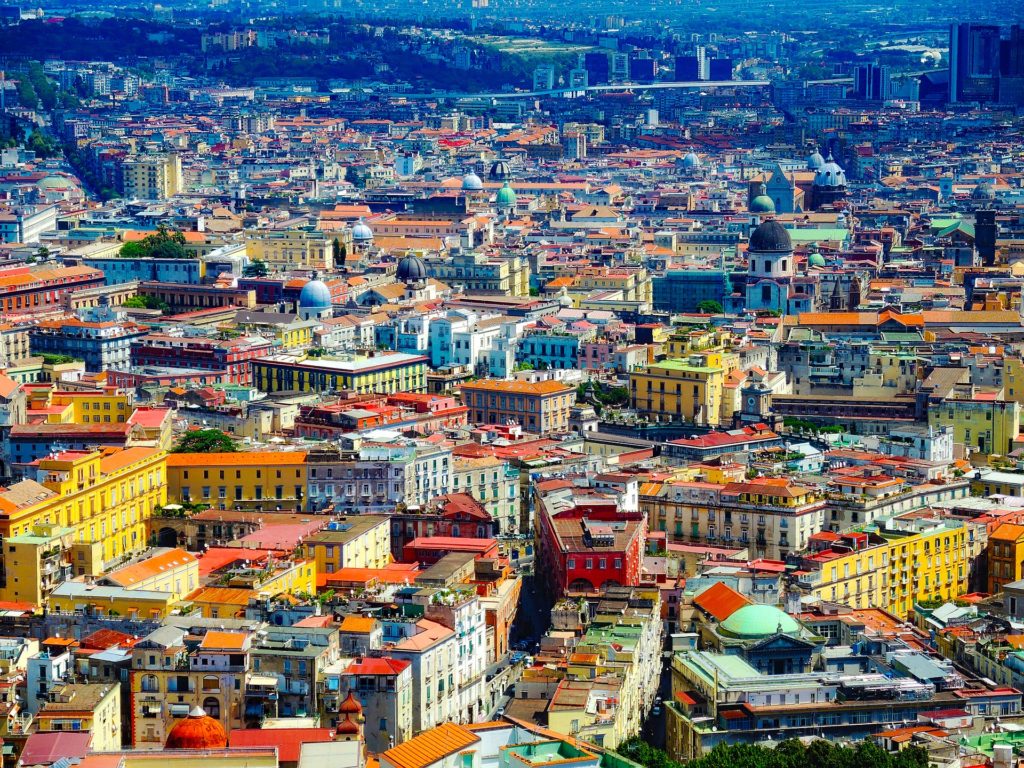 I should note, completing this full itinerary in just one day will require that you move at a fairly steady pace as you make your way from place to place.
While it certainly does not require that you run, any significant lingering may make it challenging to complete the full Naples in a Day itinerary.
However, if you prefer to move at a slower pace, you can always skip any stops that you find less interesting. Except for the pizza. Do not skip the pizza.
Also, if you have additional time to spend, there are many great day trips from Naples that will allow you to see more of this beautiful region.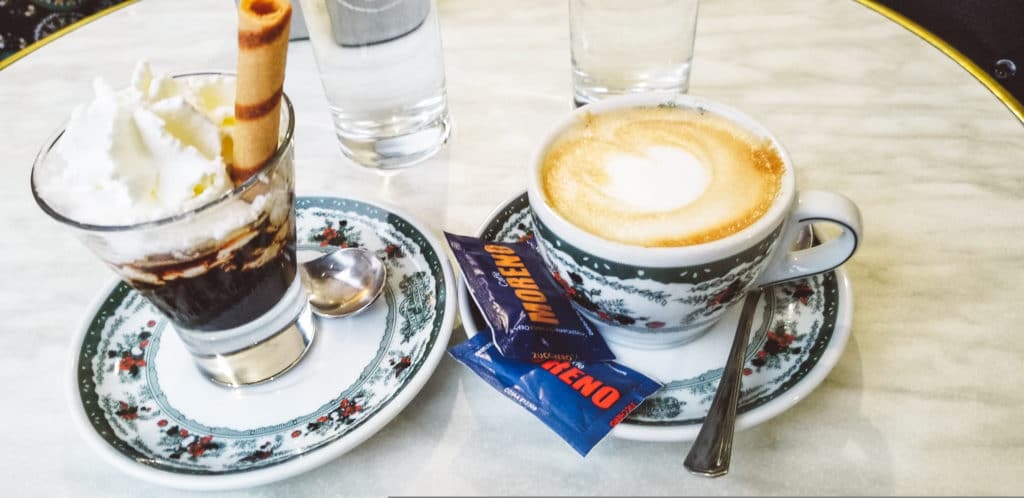 1. Get coffee at Gran Caffe Gambrinus
If you want to see Naples in a day, you'll need an early start. This of course, requires coffee.
So make your way over to the famous Gran Caffe Gambrinus. They open at 7:00 a.m. and that's about the time you'll want to get there.
Gran Caffe Gambrinus is a popular cafe for both locals and tourists. It sits on a busy corner nestled in between the Piazza Plebiscito, the Opera House, and the Royal Palace of Naples.
There's a lot going on outside in this neighborhood, so grab a seat on the outdoor patio and enjoy the view.
The cafe has an extensive menu filled with a variety of coffee drinks and pastries. During my visit, I ordered an iced espresso with mocha and whipped cream. It was rich but delicious.
I also sampled the pastry pictured above, because, why not? It was also very good, but I probably didn't need that much sugar in one meal.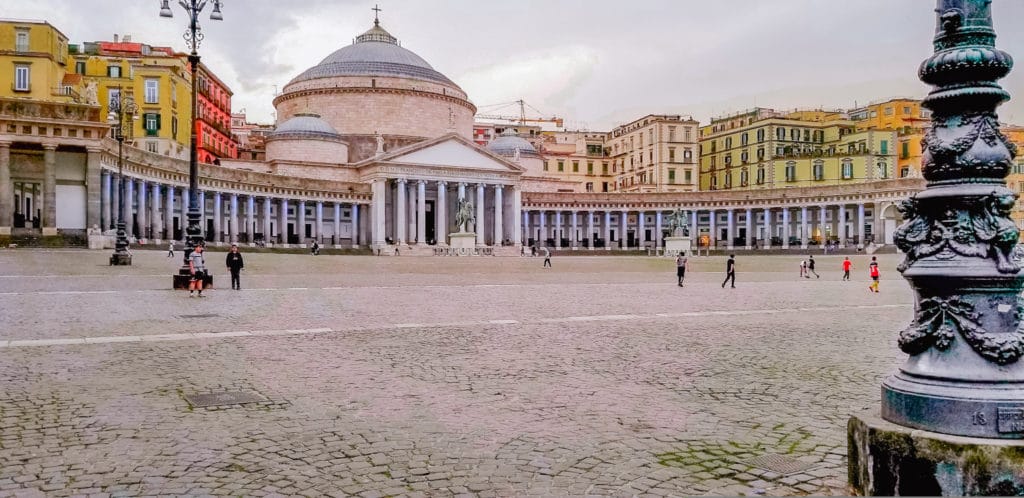 2. Visit Piazza del Plebiscito
Just down the street from the cafe, you'll find the beautiful Piazza del Plebiscito.
The Piazza del Plebsicito is a large public square in the center of Naples. On one side of the square you will find the Royal Palace, and on the other, the church of San Francesco di Paola.
The semi-circle of columns on the church creates a unique and stunning backdrop for the plaza.
The Piazza del Plebiscito serves mainly as a gathering and meeting place for locals, along with a location for both large and small events.
When the weather is nice, the plaza is host to outdoor concerts from both Italian and international artists.
3. Basilica Reale Pontificia San Francesco da Paola
Once you're done exploring the Piazza del Plebiscito, head inside to the basilica. While the outside impresses with its Pantheon style architecture, the interior is just as impressive.
Once inside the basilica, you can view its many paintings, sculptures, and altarpieces by Italian artists Gennaro Cali, Tito Angelini, Camillo Gerra, and more.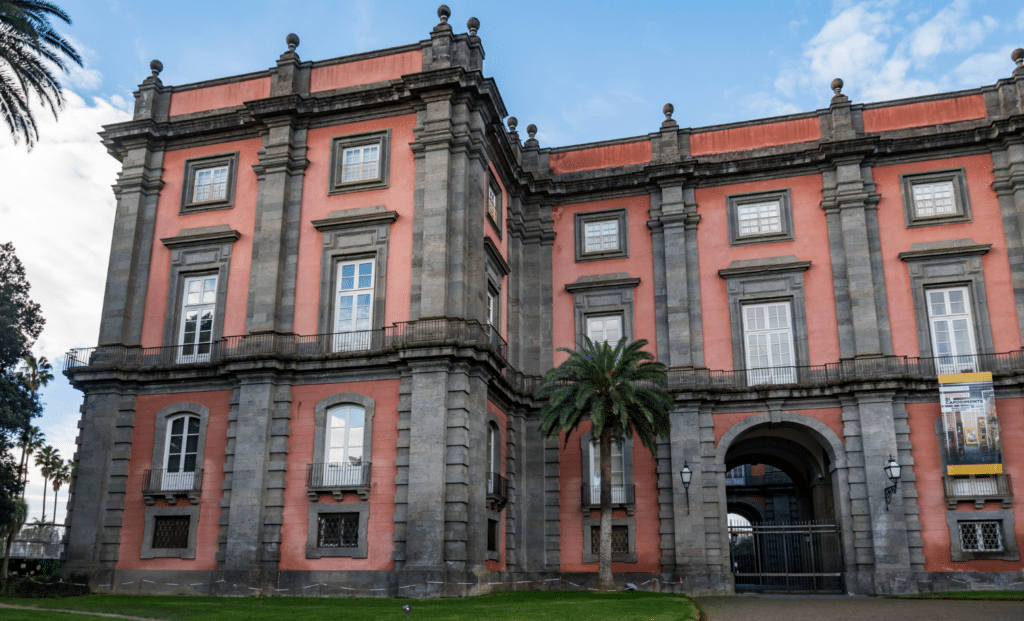 4. Royal Palace
Once you're done at the basilica, walk back across the Piazza del Plebescito to the Royal Palace. The building was originally a residence for the king during the 17th century and 18th century.
It is currently a museum with beautiful architecture. Admission to most of the building is free if you just want to take a look around, which you should.
Also, connected to the Royal Palace is the San Carlo Opera House. This is the oldest active opera house in the world having been built back in 1737.
Reservations to enter the San Carlo Opera House must be made in advance, but it is worth viewing from outside since you will be just next door anyway.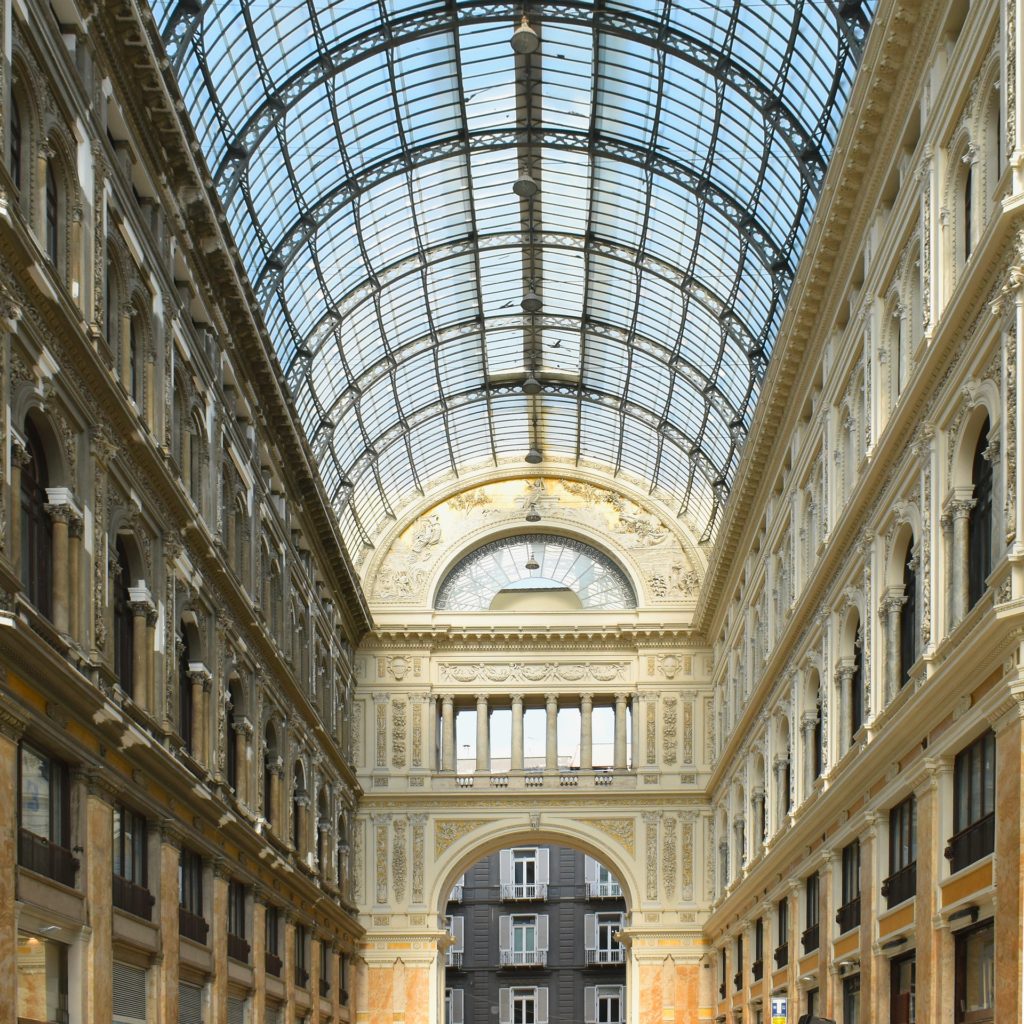 5. Galleria Umberto I
The Galleria Umberto I is a public shopping gallery located in the city's historic center. The gallery houses shops, cafes, and other businesses.
While you may take the opportunity for some shopping or to grab a coffee, it's the architecture that you came for.
The Galleria Umberto I was built between 1897 and 1981 by Emanuele Rocco and is part of the UNESCO Heritage listing of the Historic Center of Naples.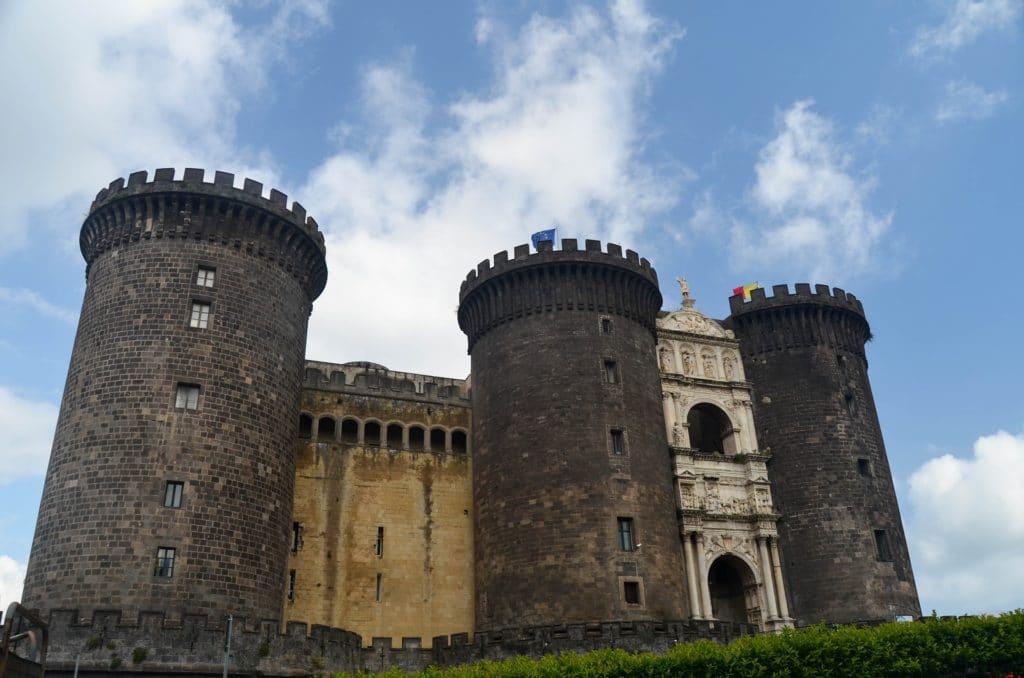 6. Castel Nuovo
About a 6-minute walk from the Royal Palace, you'll find Castel Nuovo. This medieval castle was built in 1279. It was originally used as both a fortification and royal residence.
There is a small fee to enter and look around inside if you wish. However, there is another castle a short distance away that you can enter for free and I think it's worth the wait.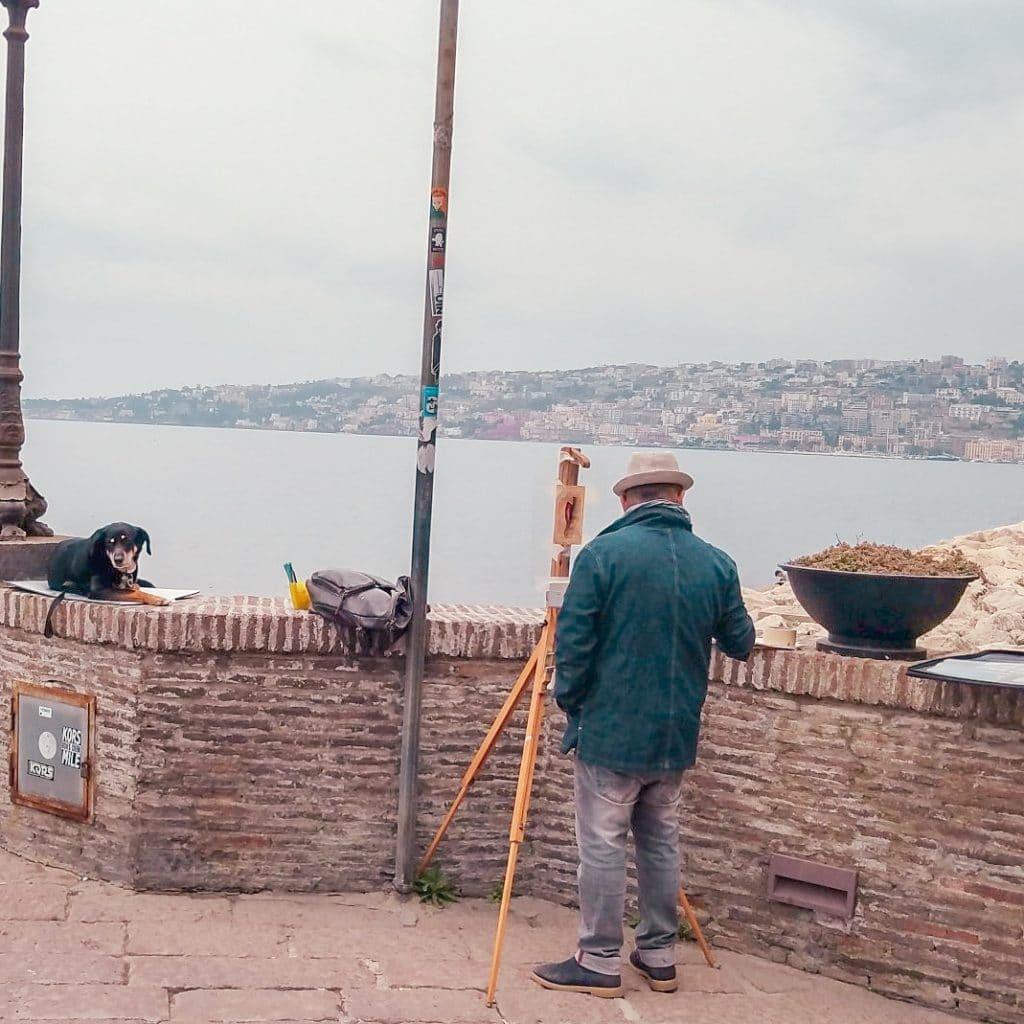 7. Explore the Port of Naples
After you've seen Castel Nuovo, make the short walk down to the Port of Naples. This is a great area to walk around in and get to know a different side of the city.
The waterfront is much calmer and quieter than the rest of Naples, so it's a great place to just relax and explore. This was one of my own favorite stops on this Naples itinerary during my visit in 2018.
This area is also where you will find some of the fancier hotels, so you may wish to book your accommodations in this area if possible. 
You'll find lots of great photo opportunities here with all the boats, the beautiful Italian coast, and Mt. Vesuvius off in the distance.
If you head far enough down the path, you'll even find yourself staring up at a giant castle.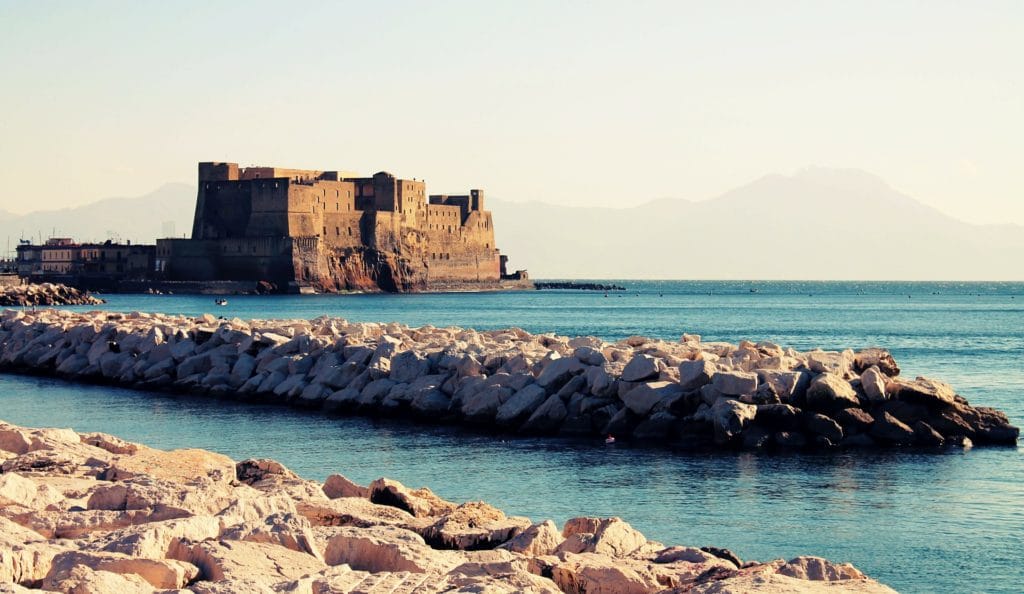 8. Visit Castel dell Ovo
The Castel dell Ovo (Egg Castle) is found right along the waterfront in the Port of Naples.
When I visited here back in April, I actually found this castle by accident. I can't even tell you how excited my boyfriend and I were to just stumble upon a castle.
Admission to the castle is free, so you can walk right in and have a look around.
I highly recommend walking through the castle to the top lookout. The views of the coast are impressive and you can see all the way to Mt. Vesuvius on a clear day.  
If you want to know more about Castel dell Ovo, you can read about it here and see additional pictures and visitor reviews.
9. Naples Historic Center
Once you're done exploring the waterfront, hop in a cab or take the train to the Toledo Metro Station ( via Toledo ) back to the city's historic center.
There are tons of other fountains, churches, and sculptures to see as you walk through this area.
Make your way in the direction of the Cathedral of San Gennaro. This is a Roman Catholic cathedral, and one of the main churches in Naples.
The cathedral was built between the 13th century and the 19th century. The interior houses many important paintings including frescoes and altarpieces by famous Italian artists.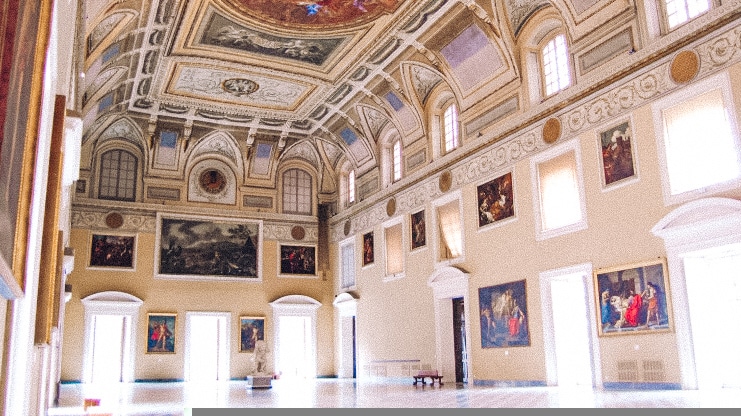 10. Visit the National Archaeological Museum of Naples
Like the rest of Italy, the museums in Naples are impressive and well worth the time to visit.
After you're done with your walking tour of the historic center, hop in a taxi or walk over to the National Archaeological Museum of Naples.
The museum holds an impressive collection of important Greek, Roman and Renaissance art and sculptures.
There is also an extensive collection of artifacts from nearby Pompeii.
While you're viewing the items recovered from the Pompeii archaeological site, you can learn about the history and preservation of the former city.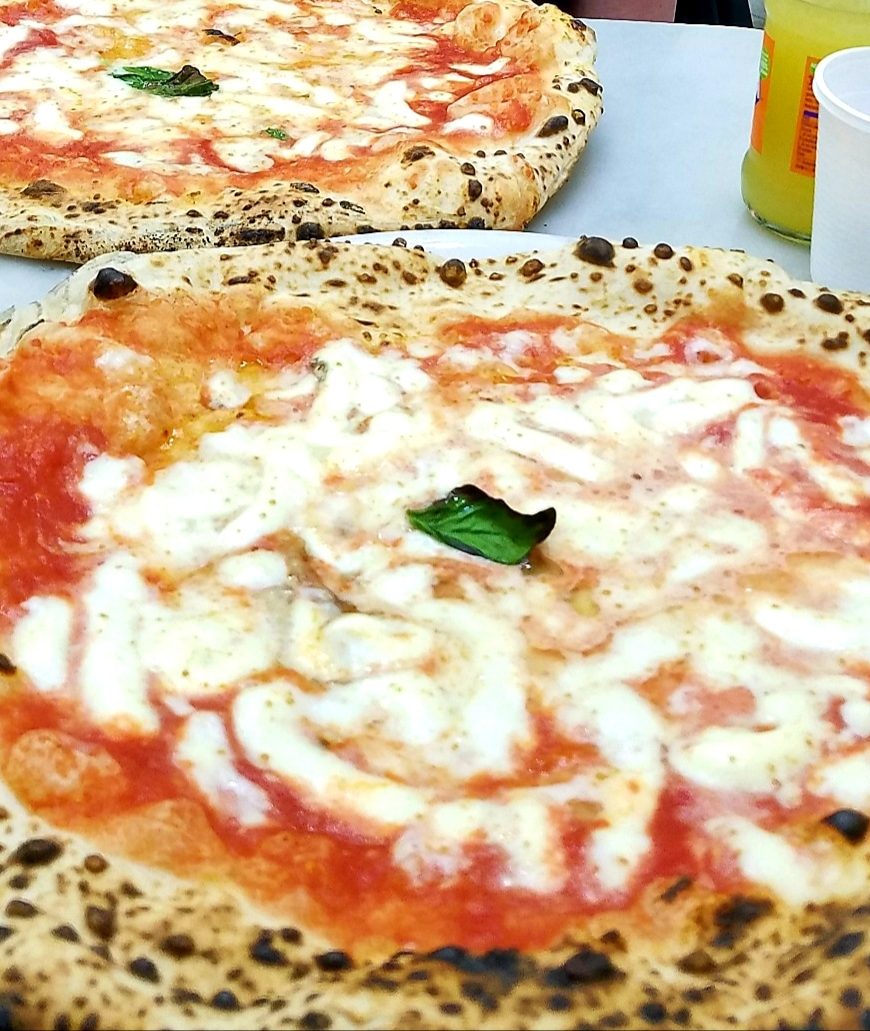 11. L' Antica Pizzeria da Michele
This one day in Naples itinerary would not be complete without at least one stop for pizza, Napoli style. So hop in a taxi and make your way over to L' Antica Pizzeria da Michele.
There's a reason everybody talks about the pizza in Naples, and it's not just because this is where it comes from. It really is delicious, and to this day I haven't found a pizza I like better anywhere.
If you don't want to eat at L' Antica Pizzeria da Michele check out one of the other great pizzerias around town. Just make sure you find yourself a pizza somewhere… I promise you won't regret it.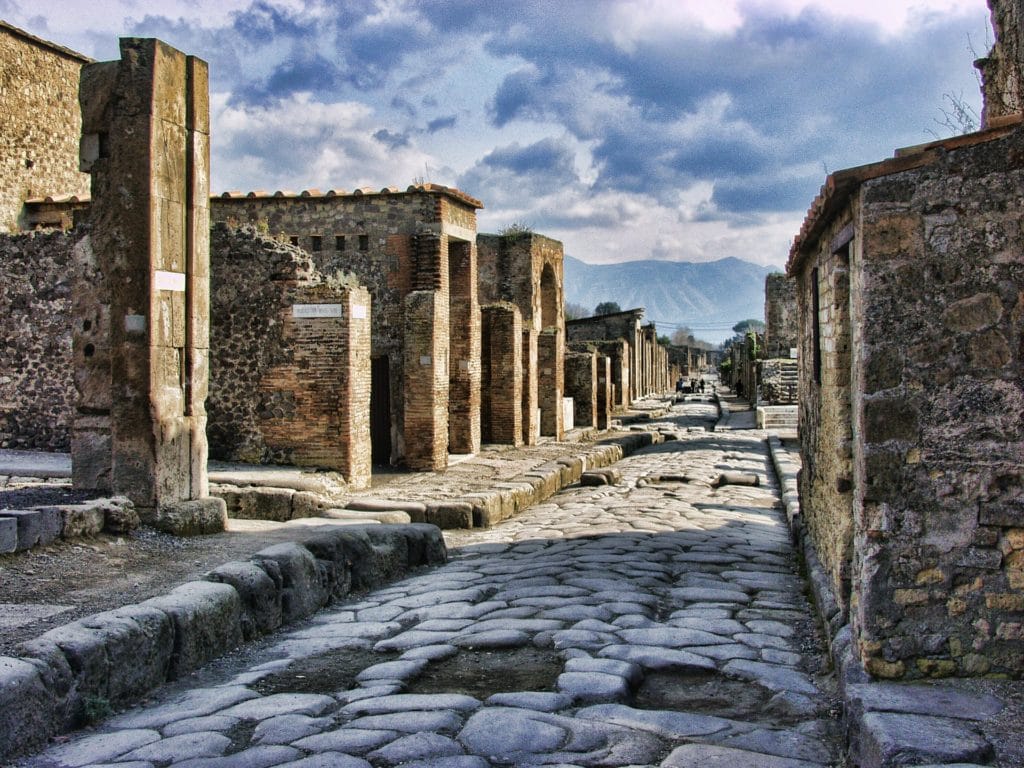 12. Train to Pompeii
Pompeii is a famous ancient city that was destroyed after the eruption of Mt. Vesuvius in 79 AD. The lava preserved much of the city, including those that died as a result of the eruption.
Visitors to the site today have the opportunity to see what the city looked like on that fateful day in 79 AD.
In order to fit a half-day trip to Pompeii into your Naples in a Day itinerary, you will need about 4 hours of time available.
This will include travel to and from Pompeii and about 2 hours exploring the site.
Pompeii is open until 7:30 p.m. from April 1st to October 31st. From November 1st to March 31st the park is open until 5:30 p.m. If you have the time, let's get you to the train.
Make the 10-minute walk from L' Antica Pizzeria da Michele to the Porta Nolana train station. From the Porta Nolana train station, you will board train 1061 Sorrento in order to make your way to Pompeii.
You will ride the train for about 38 minutes and exit at Pompei Scavi station. The entrance to Pompeii Archaeological Park is a one-minute walk from the Pompei Scavi station.
Tickets for Pompeii can be purchased online in advance, but you may also purchase them at the entrance. An audio tour is also available and is highly recommended.
There is very little signage throughout the site explaining what you are looking at, so the audio tour will provide information about what you are seeing inside the park.
Once you have completed your tour of Pompeii, just head back outside the main entrance to the train station.
You will take the same train back to Naples and get off where you originally got on. From there, make your way back to your hotel to relax and get ready for dinner.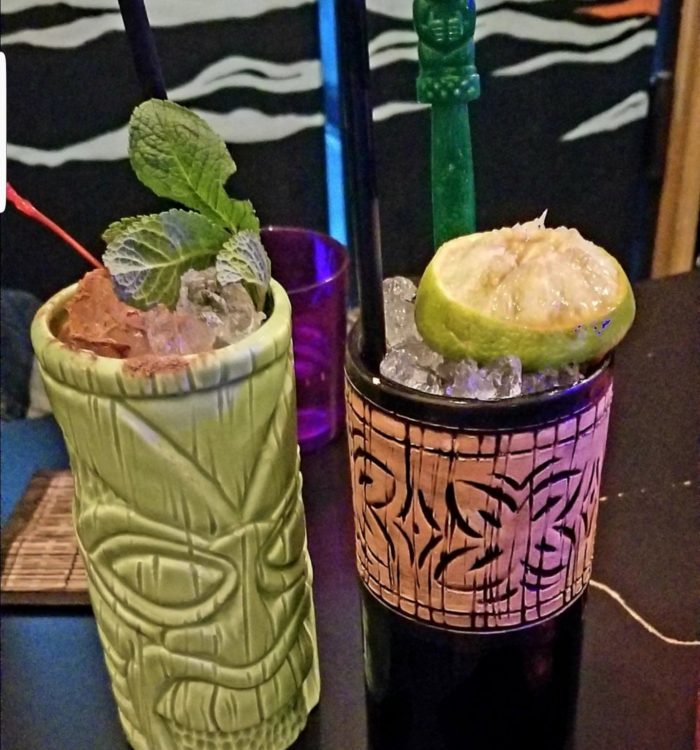 Where to get cocktails in Naples
Before you end your day trip to Naples, be sure to leave time in the evening for music and cocktails. There are many great bars and jazz clubs in Naples.
The drinks pictured above are from a place called Be Cool Bar, which has a bit of a tiki vibe and a small tiki drink menu.
While not the most authentic tiki bar experience, they do a nice job with the drinks. I'm always on the lookout for tiki bars, so I just had to check this place out. 
If tiki is not your thing, or even if it is, I strongly encourage you to check out one of the many jazz and blues clubs while you're in Naples. Jazz is big in Naples, so you're bound to hear some great music and have a fantastic time.
I recommend visiting either Bourbon Street or Blue Around Midnight. Hours vary so be sure to check their websites before you visit.
I sincerely hope I've convinced you to give Naples in a day a try during your next visit to Italy.
This city has so much to offer and is filled with kind, resilient and hard-working people. It's an in your face kind of city, but one you won't soon forget. 
If you're planning to visit Rome during your trip, don't skip the Trastevere neighborhood on the opposite side of the river from the historic center. It's where you'll find the best food!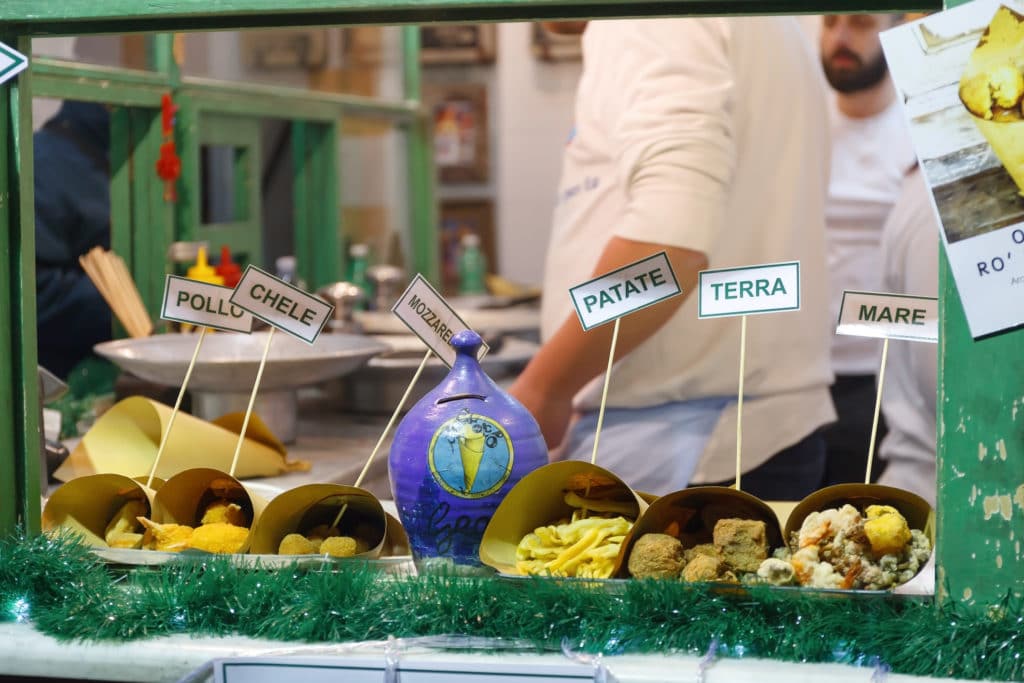 Where to eat in Naples, Italy
While Naples is primarily known for its incredible pizza, there are also plenty of other foods and restaurants to try during your visit. I've included a list below of some of the city's most popular restaurants.
Friggitoria Masardona: This is one of the most popular spots to find must-try fried pizza.
Cibi Cotti Nonna Anna: This restaurant is famous for its potato gatto, a layered potato cake with mozzarella, scamorza, salami, and ham.
Salumeria: Fantastic spot for charcuterie.
Da Ettore: Local spot with just 8 tables. They serve fantastic pasta, seafood, and Mediterranean dishes.
L'Ebbrezza di Noè: If you're a wine lover like I am, head over to L'Ebbrezza di Noe. They are a wine bar and restaurant with an extensive wine and champagne list. You won't be disappointed.
If you're looking for something on the go, the Naples street food scene is also worth checking out. You can stop and try the various offerings as you make your way around the city.
Book Your Trip
Find the best flight deals by using Google Flights, then book direct with the airline. This is the search engine I use to compare flights and prices before booking my own trips.

BOOK YOUR ACCOMODATION
I recommend searching for hotels through Booking.com to compare hotels on amenities, location, and price. If you are a member of a hotel's rewards program, always book direct with the hotel. If you are not loyal to a specific hotel brand, using Booking.com for the best price.

TRAVEL INSURANCE
Travel insurance is more important than ever. For just a few dollars a day you can protect yourself and your trip. I personally use World Nomads, but whomever you choose, don't skip out on travel insurance. It can literally save you thousands of dollars.


Want to save it? Pin it.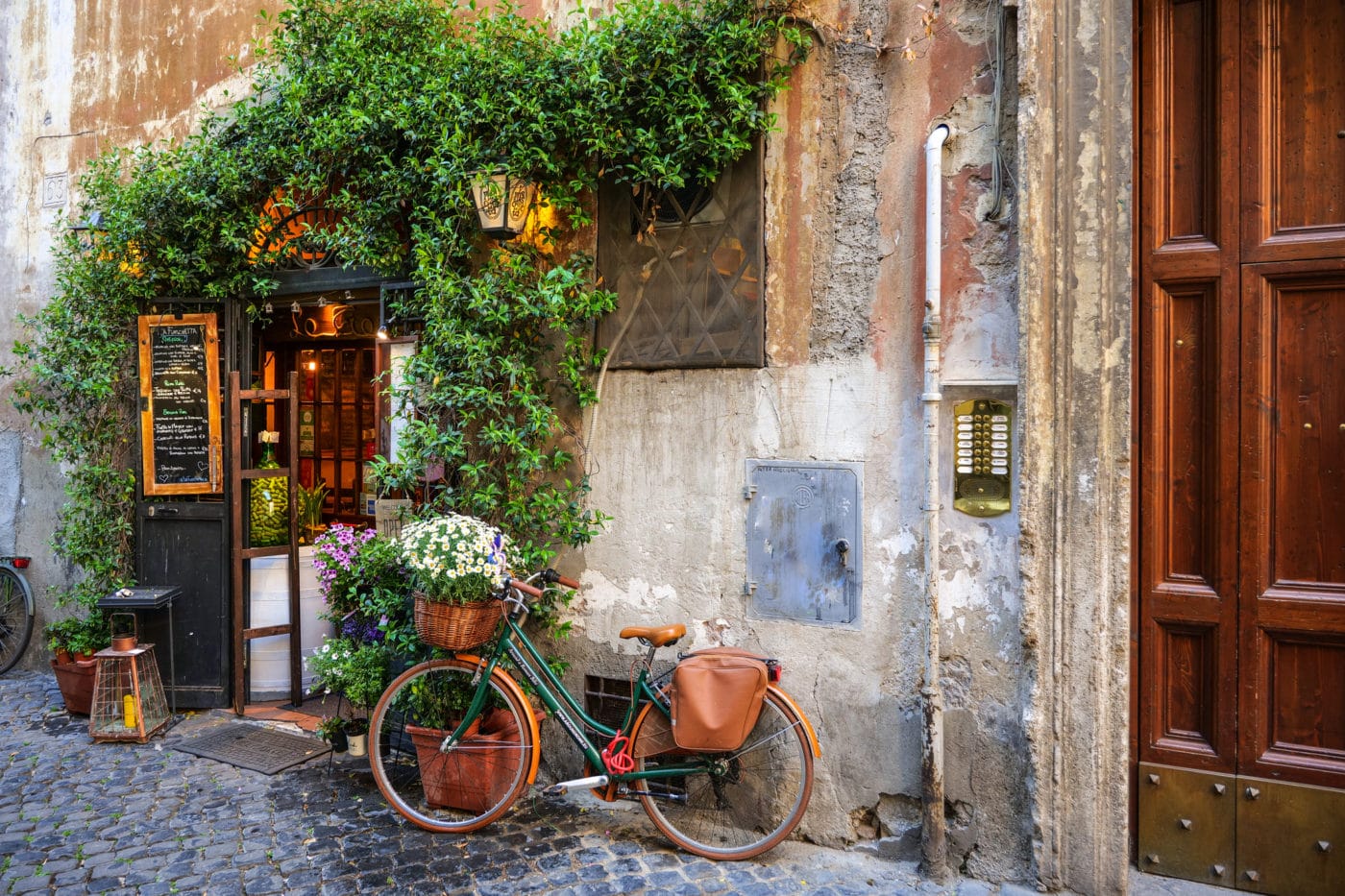 Photo by Photo Beto Is Trastevere worth visiting? You better believe it is. In fact, it's my favorite neighborhood in Rome and why I wanted to …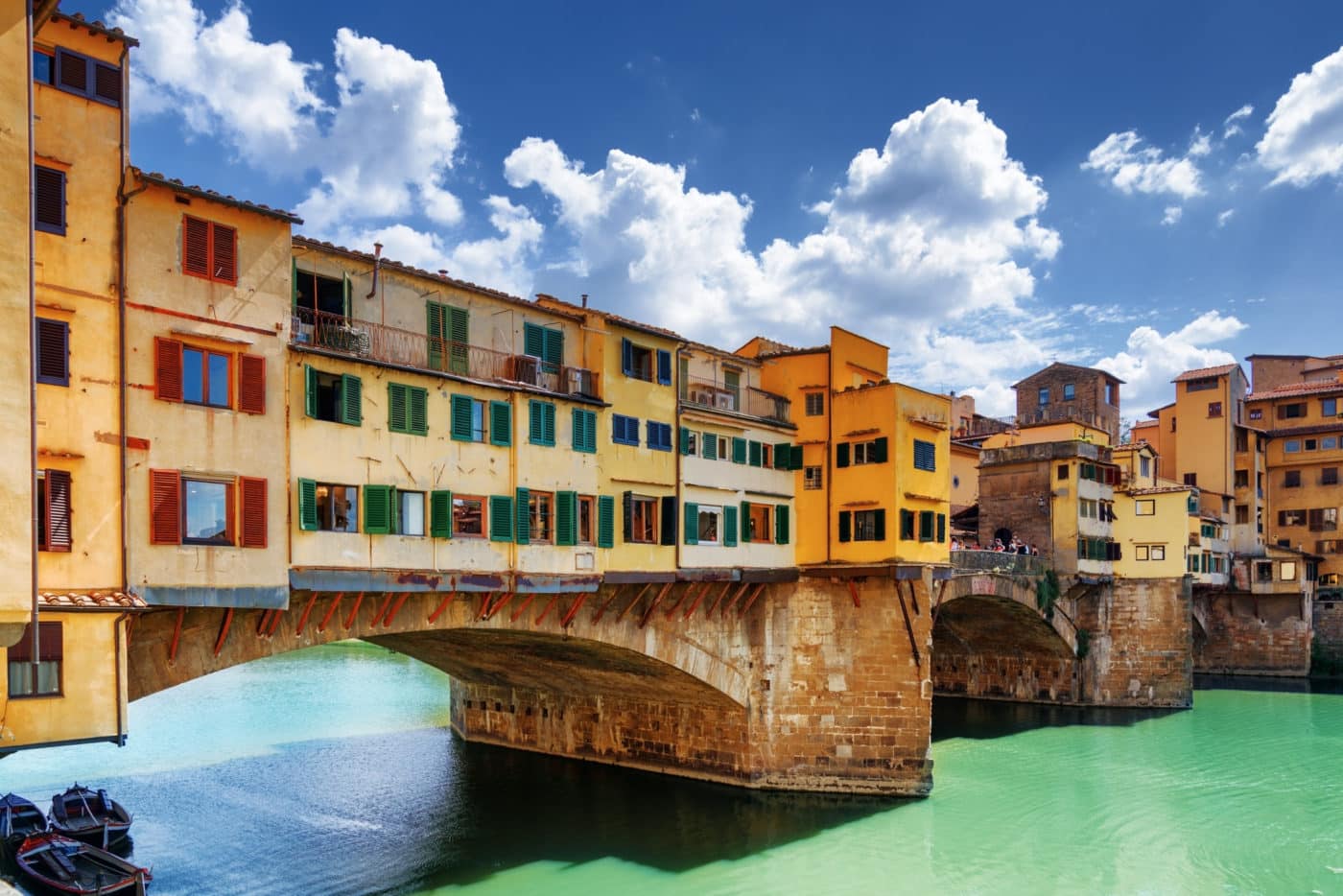 Want to know if it's possible to see Florence in a day? Keep reading. While I think anyone could easily spend a week here and not …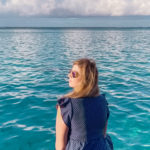 Eden Fite
Part-time Traveler | Dog Lover | Avoider of Crowds
I help busy people find creative ways to travel more.