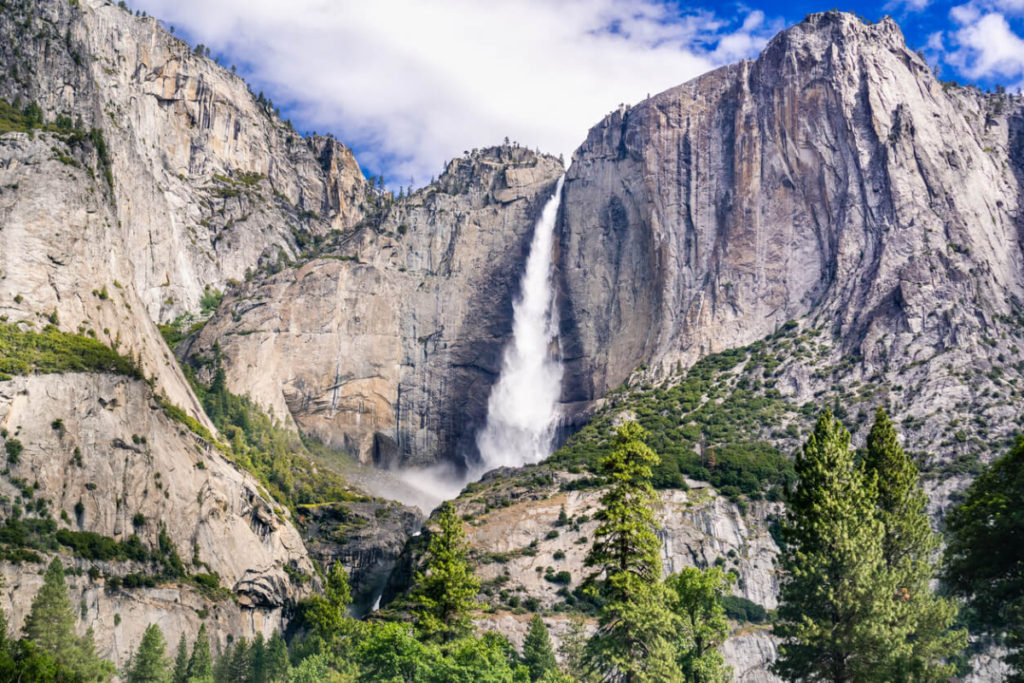 When is the best time to visit Yosemite National Park? If you're asking this question, this may be your first visit, so I'm excited to help you plan your trip.
I will start by giving you the lawyer answer… It depends.
The best time to visit Yosemite depends on what you're looking for, what you plan to do during your visit, and what your expectations are.
With those things in mind, this post will break down the best time to visit the park by season. I'll give you a good idea of what you can expect along with the pros and cons of each season.
I've been visiting Yosemite since I first moved to California in 1999, and it's been one of my favorite destinations ever since. I think you're going to love it too.
Let's get into planning that visit, shall we?
Some of the links in the post are affiliate links. If you make a purchase through these links it helps to support this site at no extra cost to you.
When is the best time to visit Yosemite?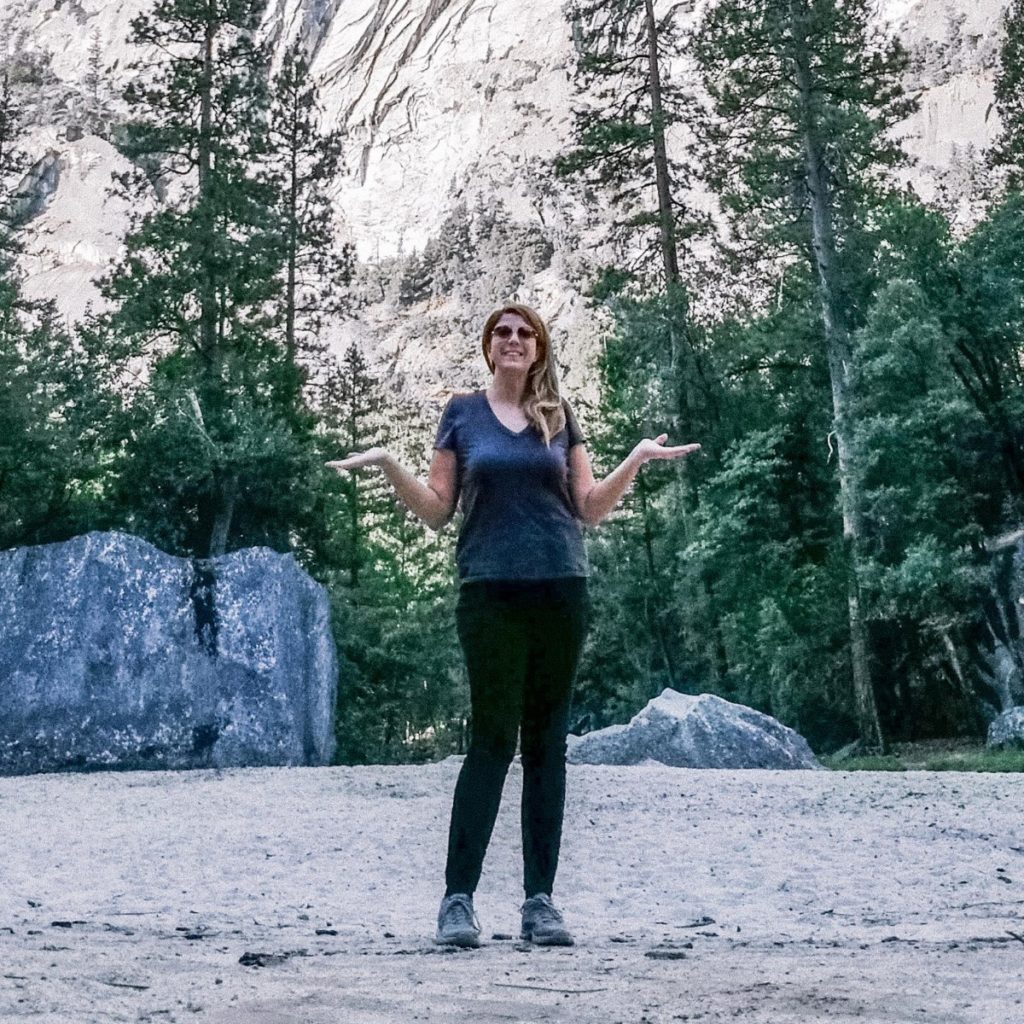 As mentioned above, I'm breaking this post down into the pros and cons for each of the four seasons of the year.
Since Yosemite has four distinct seasons I think that's the easiest way to approach the question. I'll address weather conditions, things to do, lodging, and what to expect with regards to crowds and traffic.
Certain areas of the park are open year round such as Yosemite Valley, Wawona, and the Mariposa Grove of Giant Sequoias.
So for the most part, you'll always have the opportunity to enjoy the park's main highlights such as El Capitan, Half Dome, the Mist Trail, Vernal Falls, Nevada Falls, Yosemite Falls, Bridalveil Falls, and Mirror Lake, among many others.
Winter obviously brings some closures in certain areas of the park, and we'll get into that a bit more below.
Spoiler alert, there is no worst time to visit Yosemite. Don't be afraid to travel to the park outside the peak seasons. In my opinion, that's when the best times are had.
Traveling Soon? Don't forget your travel insurance.
Travel insurance is now more important than ever.
Travel insurance is probably less than you think it is. (Ex. For a week in Spain next month I'm paying less than $62.00.)
Travel insurance covers a lot more than you think it does.
It's better to have it, than need it and wish you'd bought it.
See for yourself. Check prices here.
Yosemite in Winter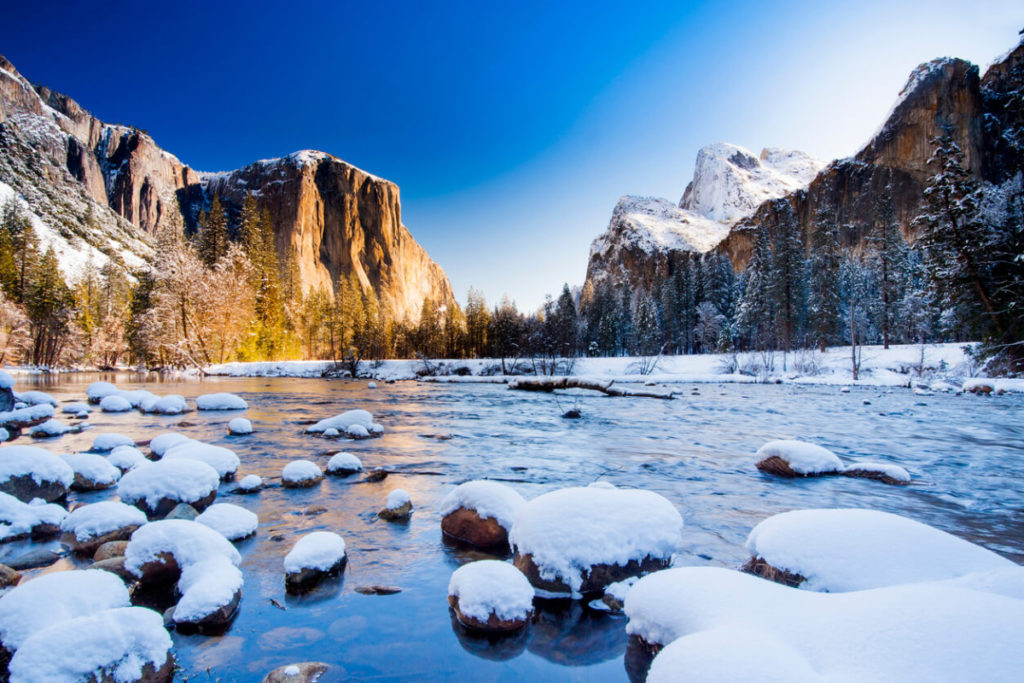 Winter in Yosemite includes the months of December, January, and February.
If you want to avoid crowds and don't mind the chilly temperatures, this is the perfect time to visit.
Winter brings with it some of the most unique experiences that Yosemite has to offer. From cross-country skiing to snowshoeing, you'll get to explore the park in ways not available any other time of year.
If you enjoy skiing and snowboarding, you can also spend time at the Badger Pass Ski Area which is also located inside the park. They also offer snow tubing which I would love to try.
Here are some details on visiting Yosemite during the winter months.
Weather: Cold and wet. Yosemite Valley will typically get snow beginning in mid-November, which can last through March. At higher elevations, snowfall will begin much earlier, often as early as September, and remain into late Spring or early Summer. Winter temperatures generally fluctuate between 25 and 55 degrees Farenheit.
Things to do: Hiking, skiing, snow boarding, snow tubing, cross country skiing, snowshoeing, ice skating, stargazing, and photography.
Things to see: Yosemite Valley's biggest attractions under a fresh blanket of snow. During the winter months you can enjoy visiting Tunnel View, Mirror Lake, and the many waterfalls in Yosemite Valley. You can also hike out to Mirror Lake or along the Mist Trail. Some of the falls may be frozen over, but they are just as beautiful. The hiking trails to the Mariposa Grove of Giant Sequoias remain open as well.
Lodging prices: Low. This time of year brings the best deals at The Ahwhanee and Yosemite Valley Lodge. In 2020 they even offered buy two nights get the third free at either of their hotels. You will never find a deal like this outside of winter, so take advantage of it.
Crowds and traffic: Minimal. This is the slowest time of year in the park. There are no crowds or traffic. Enjoy the peace and tranquility.
A few things to note about the winter months. Tioga Road, Mariposa Grove Road and Glacier Point Road (most of it) will all be closed in winter. You should also have tire chains for your vehicle, as they may be required when entering or driving around in the park.
Pros: During the winter months you'll get to enjoy the park with very few others around. You'll also get a bargain on park lodging and get to enjoy winter activities not available any other time of year. Winter is truly a special time to visit the park.
Cons:However, with winter you'll have to deal with cold temperatures and the possibility of difficult driving conditions and storms. You will also not be able to access certain areas of the park due to road closures such as Tuolumne Meadows and Glacier Point.
Yosemite in Spring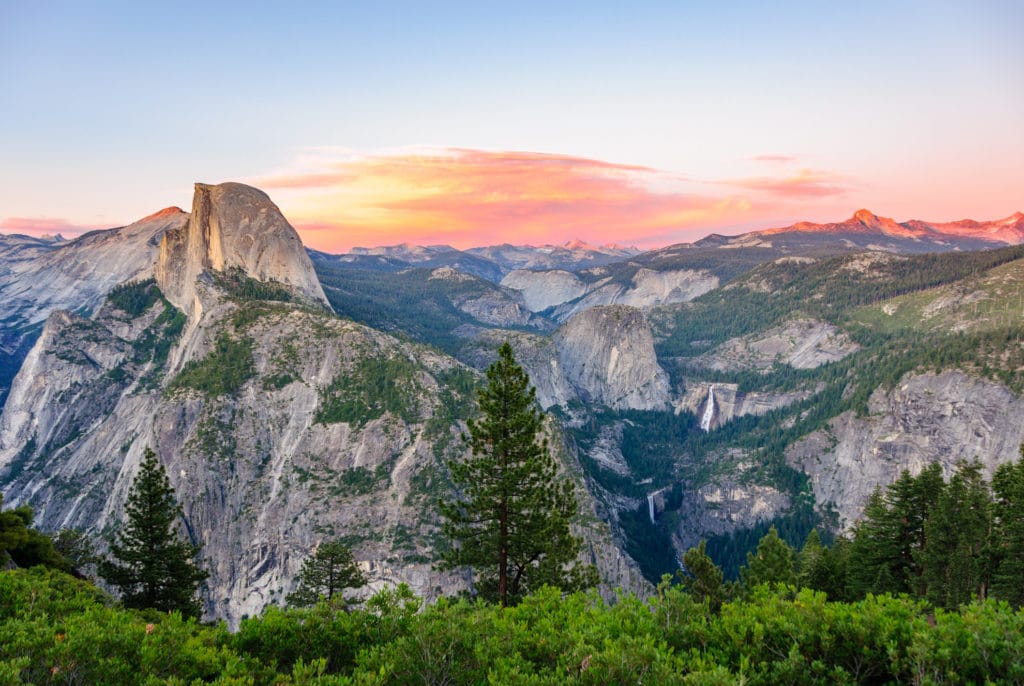 Spring in Yosemite includes the months of March, April and May.
In my opinion, Spring is one of the best times of the year for visiting Yosemite. The weather is getting warmer, the days are getting longer, and the crowds have yet to arrive.
Some of the best things to do in Yosemite in Spring are to enjoy the park's many waterfalls. They are especially impressive in late Spring when runoff from the Sierra Nevadas increases their size and power. Some of my favorites are Yosemite Falls, Vernal Falls, and Nevada Falls.
I also recommend the Mirror Lake hike this time of year. If you're lucky, you'll get a clear sky and beautiful reflection on the water of the surrounding rock formations. Definitely bring your camera for this one.
If I had to pick, I'd say the best month to visit Yosemite during the spring is May. This is when you'll find the biggest waterfalls of the year and get to enjoy the best weather.
Weather: Things are getting warmer. Temperatures during the spring months can range anywhere from the 40s to the 70s.
Things to do: Hiking, rock climbing, swimming, river tubing, horseback riding, whitewater rafting, and biking.
Things to see: The waterfalls and rivers will be impressive in late spring so make sure to see as many as you can. Spring is also an excellent time for exploring the sights in Yosemite Valley and Wawona. Expect to see plenty of blooming flowers this time of year.
Lodging prices: Moderate. Prices for lodging begin increasing in the spring, especially as it gets closer to summer. Make your reservations very early. By early I mean in the summer of the year prior.
Crowds and traffic: Increasing. Crowds will still be fairly light in early spring but traffic begins to pick up as summer approaches.
A few things to note about the spring months. The Tioga Pass, Glacier Point and Mariposa Grove Roads may still be closed depending on which month you visit.
Pros: You'll get to experience the park with all the spring blooms and flowers. The park is not yet crowded so you'll still find yourself alone at times in certain sections of the park. Spring is also the best time for waterfalls, they are truly massive this time of year. Hike the Mist Trail to see what I mean.
Cons: You'll still have some cooler days, especially in the earlier part of spring. You'll also have to deal with road closures for Tioga Road cutting you off from Tuolumne Meadows. Glacier Point may open up in spring, but this will be closer to summer.
Yosemite in Summer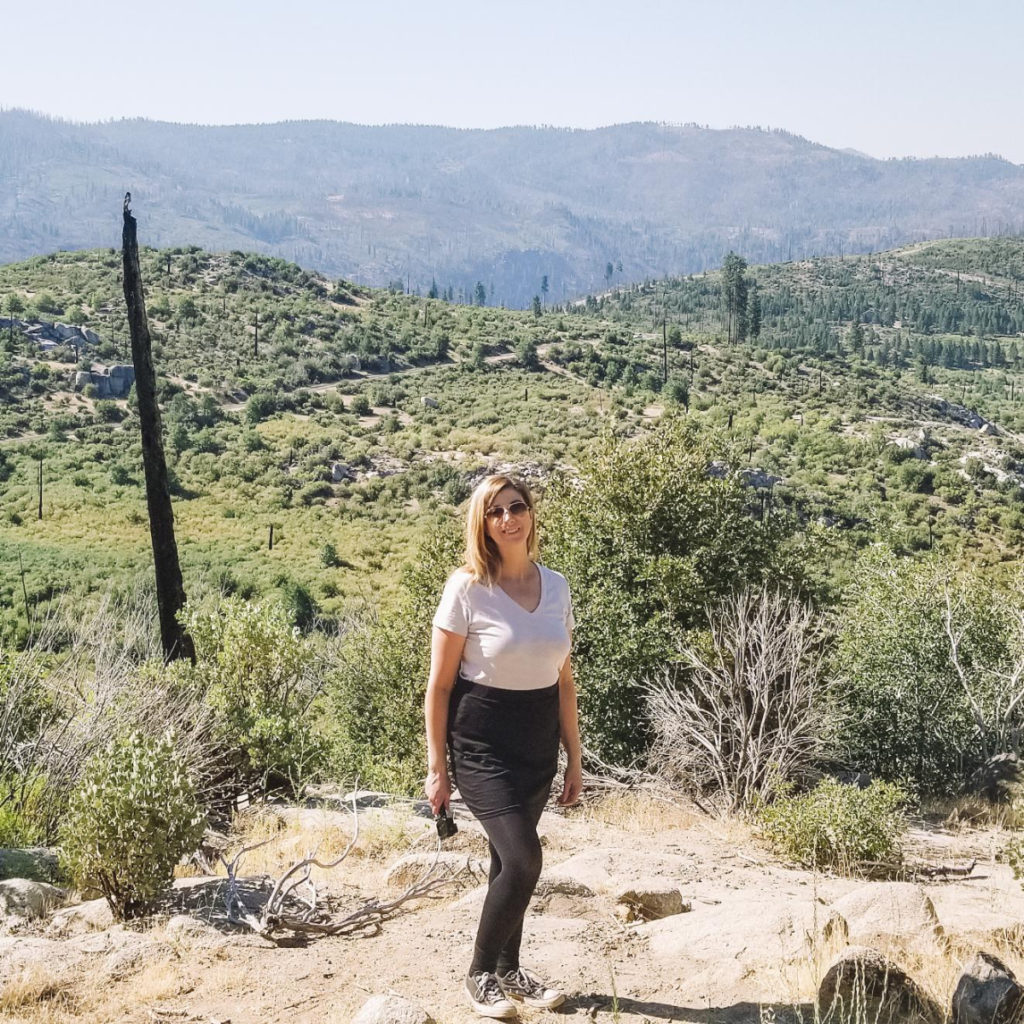 Summer in Yosemite includes the months of June, July and August.
This is the busiest time of year and the perfect opportunity for a Yosemite Road Trip to explore less busy areas of the park.
If you're visiting during July and August, Tioga Road will most likely be open. If it is, consider taking a road trip out to Tuolumne Meadows. The drive offers stunning scenery that most park visitors never see. You'll be glad you did, it's amazing.
The drive from Yosemite Valley to Tuolumne is only about 90 minutes or so, but you'll definitely want to stop along the way.
Visitors during the summer months can also enjoy stargazing from the valley floor. Sign up for one of the park's stargazing tours to learn more about the night sky above the park.
If you're not up too late, you should also consider getting up early to catch a Tunnel View Sunrise. It's my favorite place to watch the sunrise in the park and summer is the best time to do it.
Weather: It's getting hotter. Temperatures can range anywhere from 50 and 90 degrees during the summer months.
Things to do: Hiking, rock climbing, swimming, biking, whitewater rafting, horseback riding, and river tubing.
Things to see: Everything in the park should be open. This includes Glacier Point Road and Tioga Road. Since the Tioga Pass is open you'll also have access to Tuolumne Meadows.
Lodging prices: High. You'll pay top dollar for hotels and camping spots. You will want to make lodging reservations for the summer months as early as one year in advance. Park lodging will sell out.
Crowds and traffic: High. This is the busiest time of the year. Expect large crowds, traffic jams, and limited parking. The best day of the week to visit Yosemite is on a Tuesday or Wednesday if you're looking to avoid the crowds.
A few things to note about the summer months. Summer in Yosemite is extremely busy, especially on weekends. I recommend visiting during the weekday if you choose to visit in the summer.
Pros: The weather is beautiful and perfect for enjoying some time in and along the Merced River. All the park attractions will be open, so you'll have plenty to do and explore, including access to the High Sierras and Tuolumne Meadows along Tioga Road. Summer also brings with it longer days, so you'll have more time to see the sights.
Cons: Traffic and crowds. Yosemite experiences traffic jams in the summer months and it becomes difficult to find parking. It can also get very hot in the valley, so plan to start your hikes early on hotter days.
Yosemite in Fall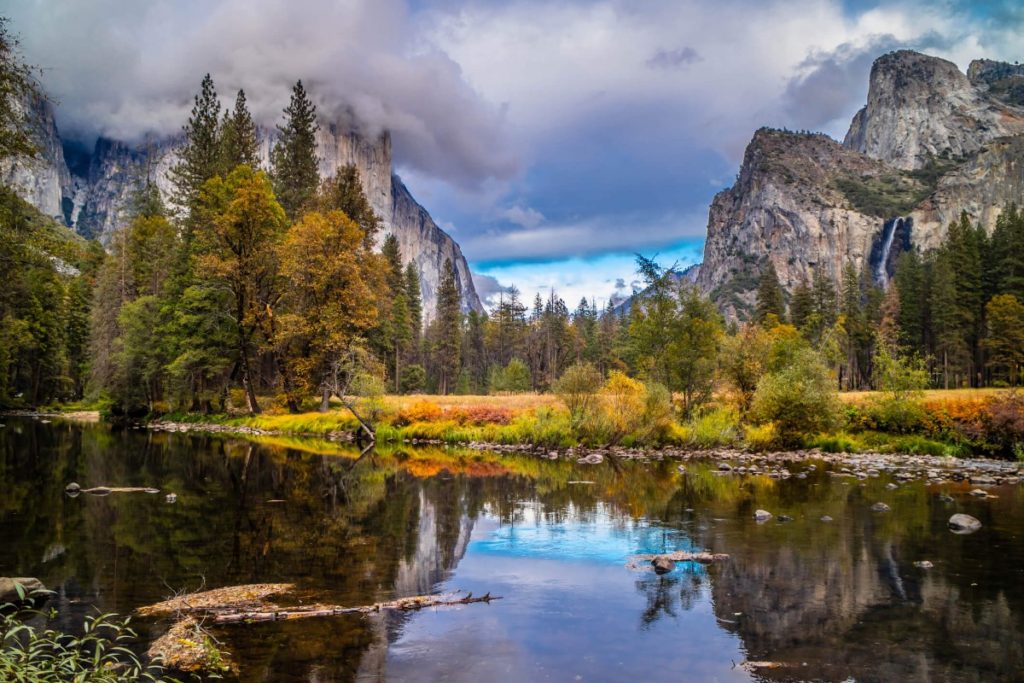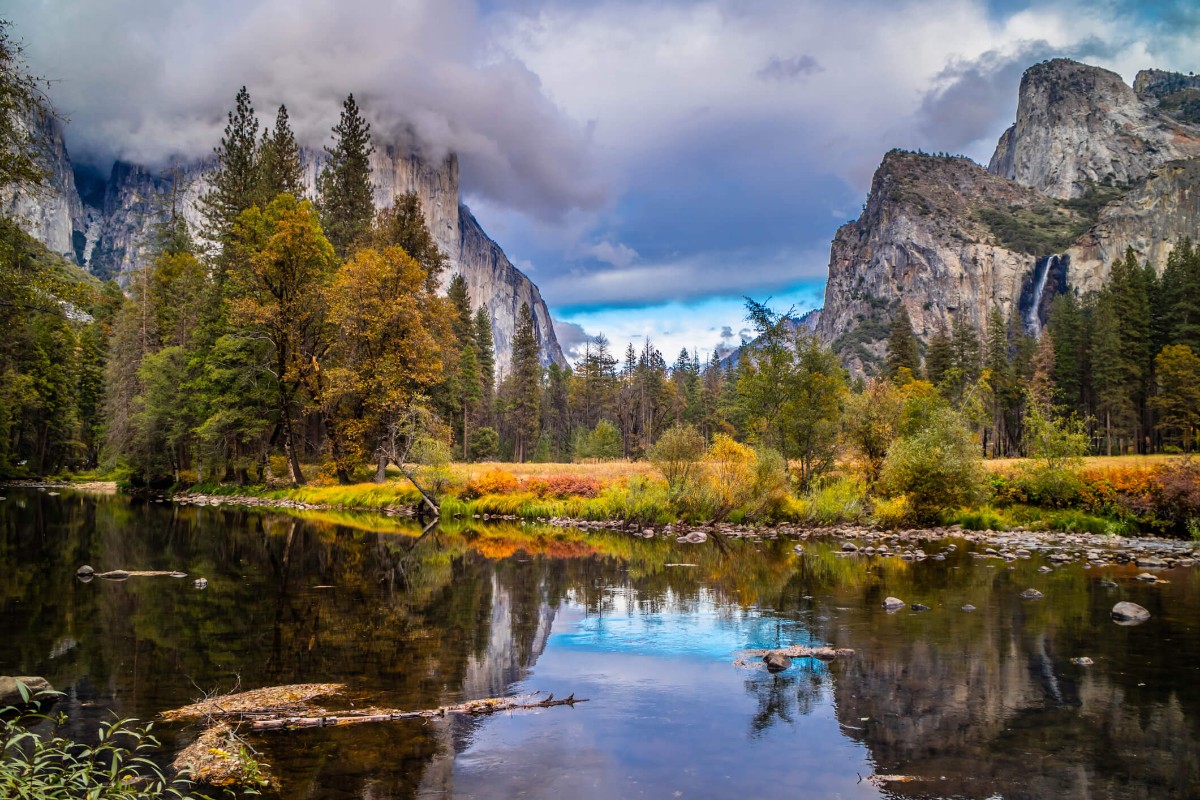 Fall in Yosemite arrives during September, October and November.
During the fall months, the park's waterfalls, lakes and rivers are at their lowest. However, with the cooler temperatures and ligther crowds, fall is the perfect time for tackling long hikes like the Mist Trail.
Yosemite in October and early November can be quite peaceful. It's also the best time to visit Yosemite for fall colors. Yosemite in November is especially remarkable, just before the year's first snowfall.
Weather: Things are cooling off. Fall temperatures can range anywhere from the 40s to the 70s.
Things to do: Hiking, rock climbing, and biking.
Things to see: Come to enjoy the park without the summer crowds and experience some fall colors along the park's most popular trails in Yosemite Valley.
Lodging prices: Prices are dropping. You'll find better prices and more availability at the park's hotels and campgrounds during the fall months from September to November.
Crowds and traffic: Fewer crowds and traffic is no longer a problem.
Pros: Cooler weather and the summer crowds are long gone. Fall is the perfect time for photography, hiking, rock climbing, and just relaxing in a beautiful place.
Cons: The weather is getting colder so you'll need to dress in layers and lots of them. Some of the park's roads are beginning to close cutting off certain sections of the park. Tioga Road will close around September cutting off access to Tuolumne Meadows, and Glacier Point Road will close around November, cutting off access to the Glacier Point Lookout.
Ready to book your visit to Yosemite?
If you're ready to book your trip, be sure to make your Yosemite lodging reservations early. You can find availability for the two hotels in Yosemite Valley here:
Yosemite Valley Lodge: This is the affodable option and the rooms are actually quite nice. Prices are around $200/night.
The Ahwahnee: This is the not so affordable option and I've never stayed here. Prices are around $500/night.
If camping is more your style, head to the Yosemite National Park website for tips on how to secure a campground reservation. There is a little strategy involved since they fill up so quickly. You can read all about campground reservations here:
Camping at Yosemite: There are 13 campgrounds in the park, 7 of which will require a reservation in advance. Prices are around $30/night.
I hope you've enjoyed reading about the best time to go to Yosemite and that I've helped you decide when to plan your trip. If you would like to support this blog please consider sharing this post. Thanks for reading.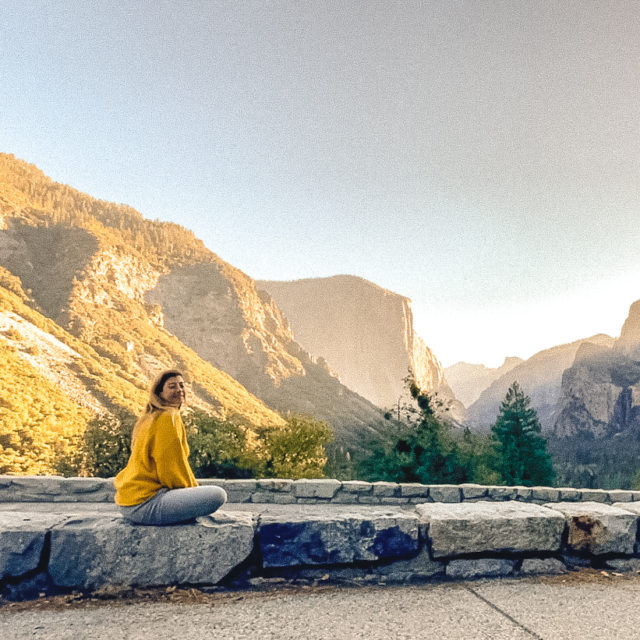 Yosemite in November is absolutely magical. Don't believe me? Keep reading. With fall in full swing in Yosemite in November, you'll get to experience the …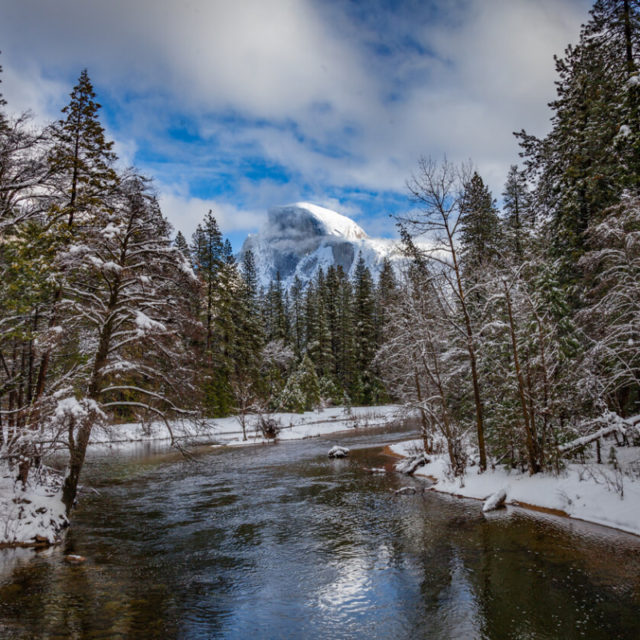 Photo by Kenny Borenstein at iStock Is Yosemite open? Yes, Yosemite National Park is currently open to visitors. I am updating this information daily, but please …
Book Your Trip
Find the best flight deals by using Google Flights, then book direct with the airline. This is the search engine I use to compare flights and prices before booking my own trips.

BOOK YOUR ACCOMODATION
I recommend searching for hotels through Booking.com to compare hotels on amenities, location, and price. If you are a member of a hotel's rewards program, always book direct with the hotel. If you are not loyal to a specific hotel brand, using Booking.com for the best price.

TRAVEL INSURANCE
Travel insurance is more important than ever. For just a few dollars a day you can protect yourself and your trip. I personally use World Nomads, but whomever you choose, don't skip out on travel insurance. It can literally save you thousands of dollars.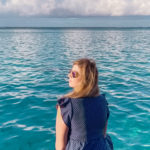 Eden Fite
Part-time Traveler | Dog Lover | Avoider of Crowds
I help busy people find creative ways to travel more.