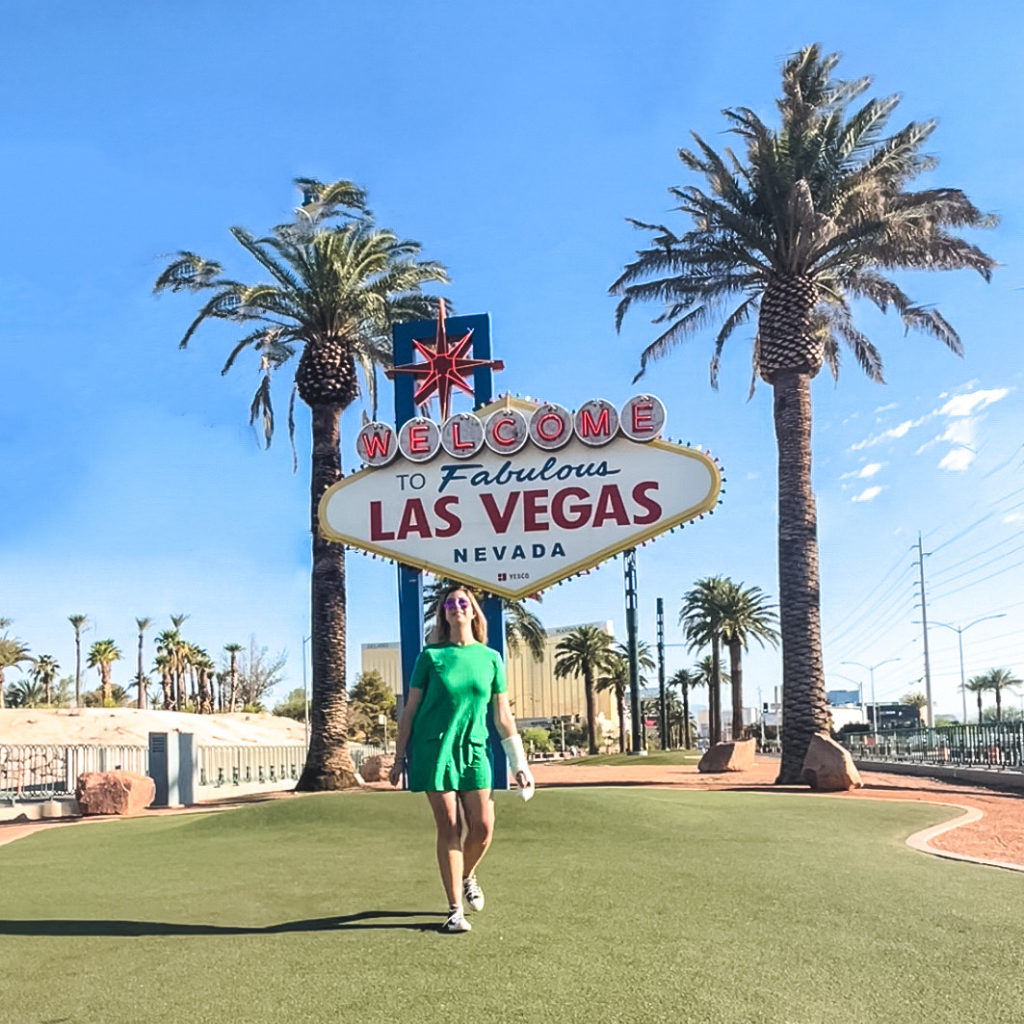 A Las Vegas solo trip makes for a perfect weekend getaway if you're looking for a little bit of everything in your next solo adventure.
After dozens of visits to Las Vegas over the years I finally made it back for a Vegas solo trip. I was a bit worried I might feel lonely on this trip since Vegas is a party destination and I wouldn't have any friends with me.
Honestly though, the opposite was true. I ended up enjoying this visit more than many of my past trips. Without the partying to get in the way, I felt great all week and had plenty of time to see all the Vegas attractions I'd never had time for before.
So if you're wondering if you'll be lonely or bored in Vegas alone, I say probably not. In fact, I think you'll love Vegas so much you'll want to come back alone again.
I've got lots to share about my favorite things to do in Las Vegas down below, so let's get started.
Some of the links in the post are affiliate links. If you make a purchase through these links it helps to support this site at no extra cost to you.
Las Vegas Solo Trip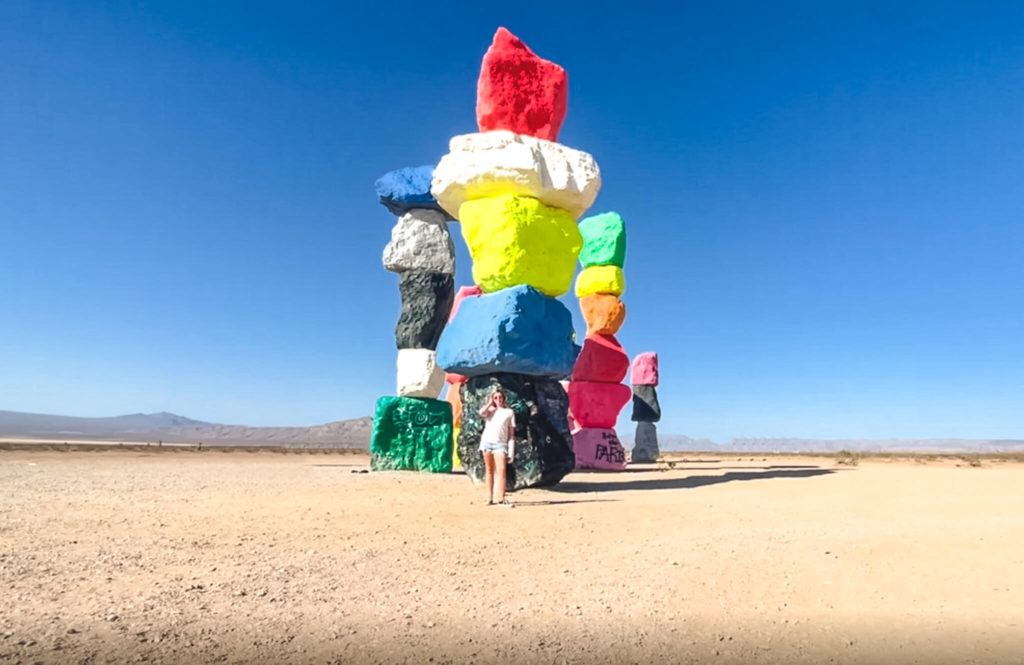 If I'm being completely honest, I think Las Vegas is one of the easiest cities to visit for a solo female traveler.
There are many great hotels here, Ubers are always available, lots of people traveling here dine alone, and there are plenty of other female travelers and new friends to meet during your visit.
Vegas is also a popular year round destination. No matter when you decide to come, there will always be plenty to keep you busy.
There is also so much to see and do in Las Vegas that is solo travel friendly, you won't ever be bothered or inconvenienced by traveling alone here.
How to get to Las Vegas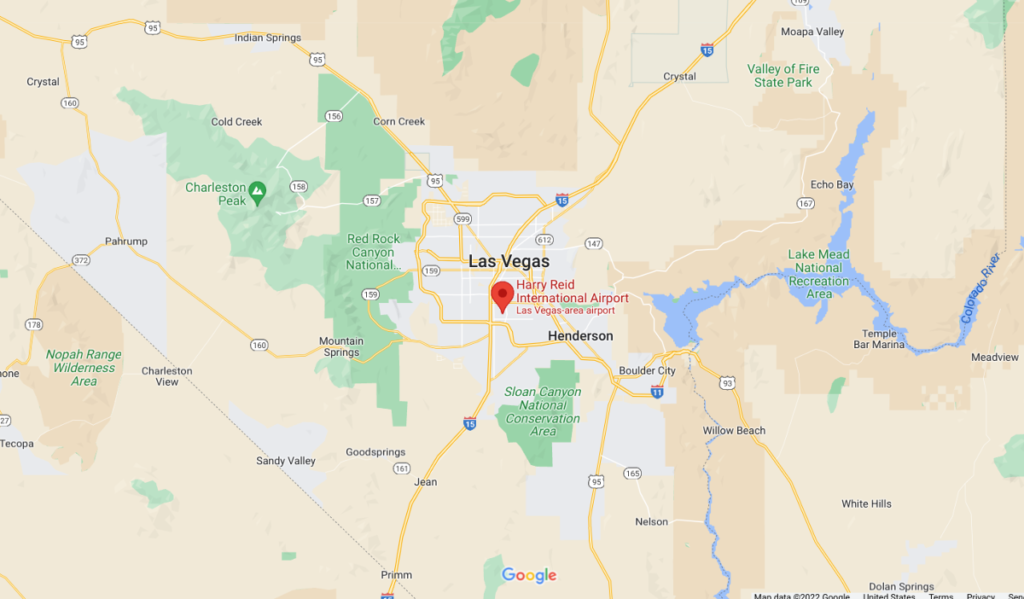 If you're traveling to Vegas alone you may be wondering how you can get there. If so, you're in luck. Getting to Las Vegas is fairly easy.
If you're flying in, the city's McCarran International Airport is just a short drive from the Las Vegas strip. Since Vegas is such a popular destination, you can catch direct flights to the city from all over the United States.
Once you arrive at the Las Vegas airport, head outside and catch an Uber to your hotel. This is the easiest and most cost effective way, unless you take public transportation.
If you plan to make the drive instead of flying, here are the driving distances to Las Vegas from popular nearby destinations.
Solo Trip to Vegas Itinerary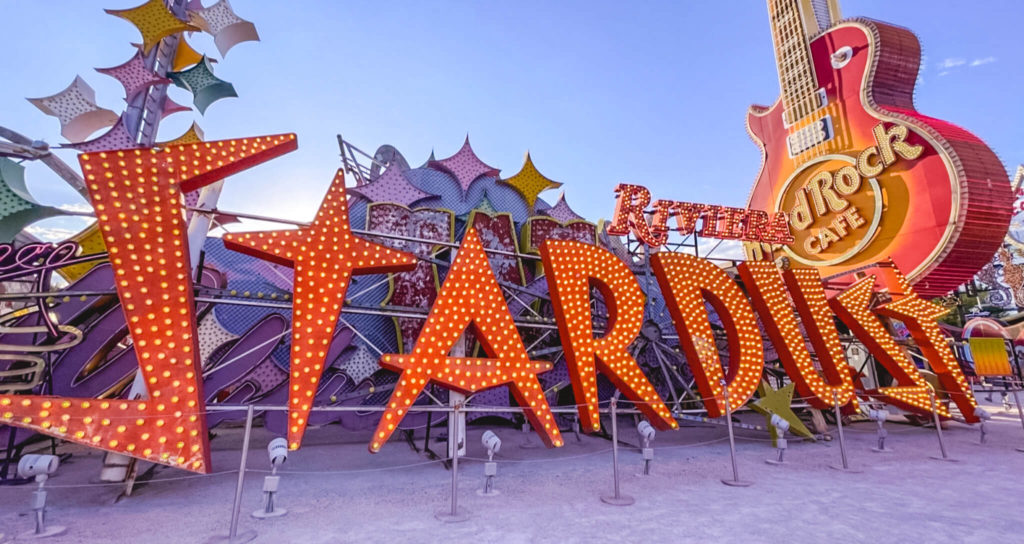 If you're wondering what to do in Vegas on a solo trip then this itinerary is for you.
The Las Vegas itinerary below is arranged in no particular order. However, I recommend you visit the indoor attractions in the late morning or middle of the day when it's too hot to be outside.
Save any day trips, outdoor attractions, or walking the strip, for the early morning or evening when the sun has gone down.
I also recommend planning out your activities in advance. Figure out what you want to see each day so you can purchase your tickets in advance and make the best use of your time.
Also, if you're looking to meet other travelers in Vegas, consider signing up for one of the local food tours. I always sign up for local food tours when I'm traveling so I can socialize and meet new people.
No matter what you decide to do during your trip, I'm confident you're going to have a fantastic time.
Mob Museum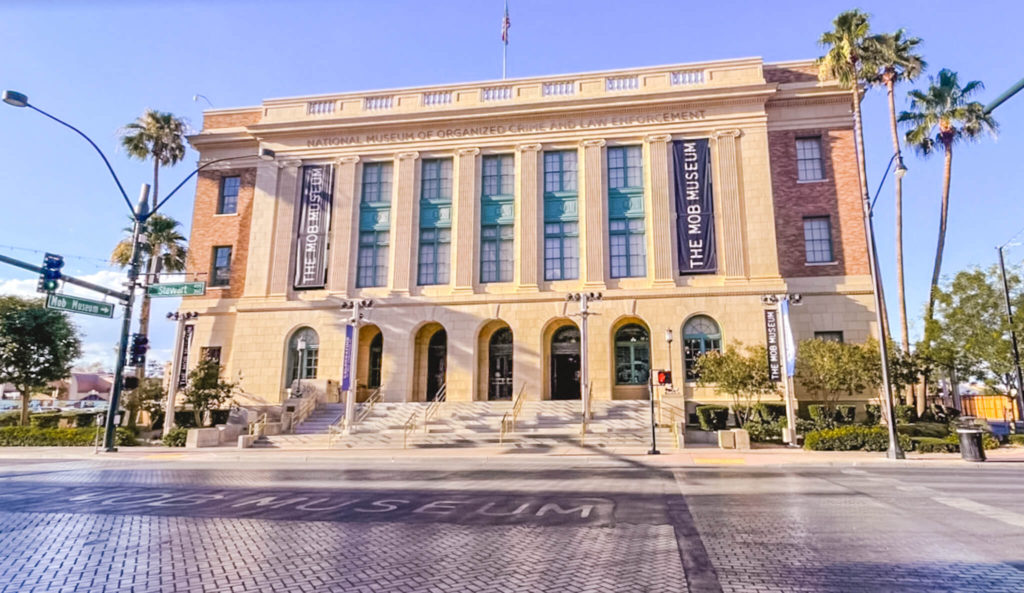 If you're fascinated by Las Vegas' history, or the history of the mob like I am, you must visit the Las Vegas Mob Museum.
The museum is located in downtown Las Vegas, but it's not that far from the strip if you're driving or taking an Uber.
The Mob Museum features exhibits on the history of the mob including how it got started and who was involved in its creation. There are also exhibits on the main players throughout its history and how the mob changed over time.
Towards the end, you'll learn about what organized crime looks like today. To be honest, some of what you'll learn is absolutely heartbreaking, but it's also incredibly interesting.
Plan to spend at least two hours here to enjoy the full experience. After viewing the exhibits you can head downstairs to the basement to have a drink in the speakeasy.
You'll want to purchase your tickets online in advance if possible. You can book your Mob Museum tickets here.
Fremont Street Experience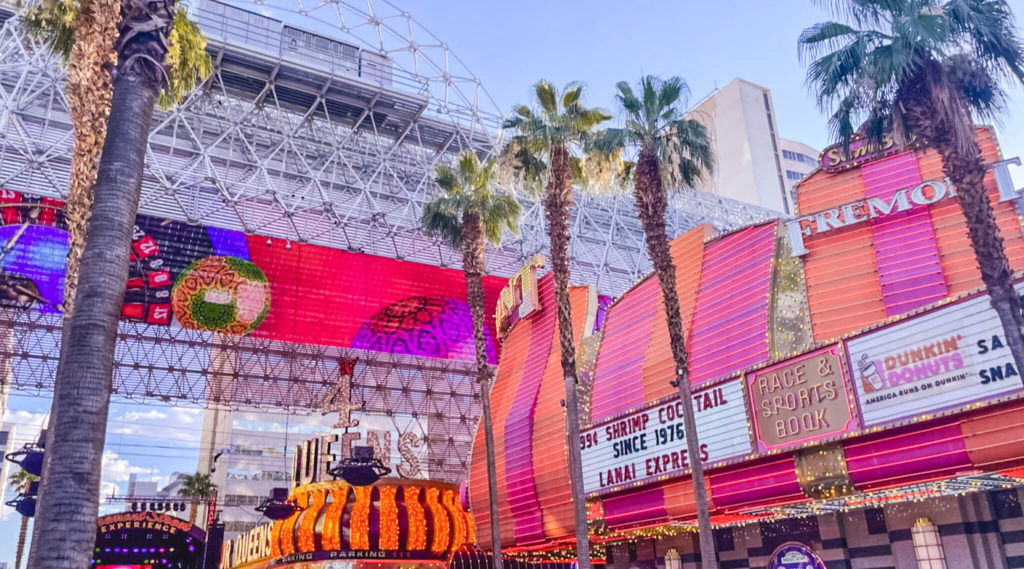 The Fremont Street Experience us just two blocks from the Mob Museum, so you can visit these attractions together.
For full transparency, I don't really like the Fremont Street Experience. It's a popular place to visit, especially if you've never been to Vegas before, which is why I'm including it here.
Along Fremont Street you'll find more affordable gambling options with lower limit tables and slots along with more affordable hotels.
On the outside you'll find street performers and live music. It gets very crowded here at night, but during the daytime it's mostly empty.
If you're staying on the strip I would just enjoy your cocktails and card games there, especially as a solo female traveler.
Fremont Street tends to attract a different crowd and I don't recommend hanging out here in the evenings alone. However, if you want to see it, stop by during the day after you leave the mob Museum.
Neon Museum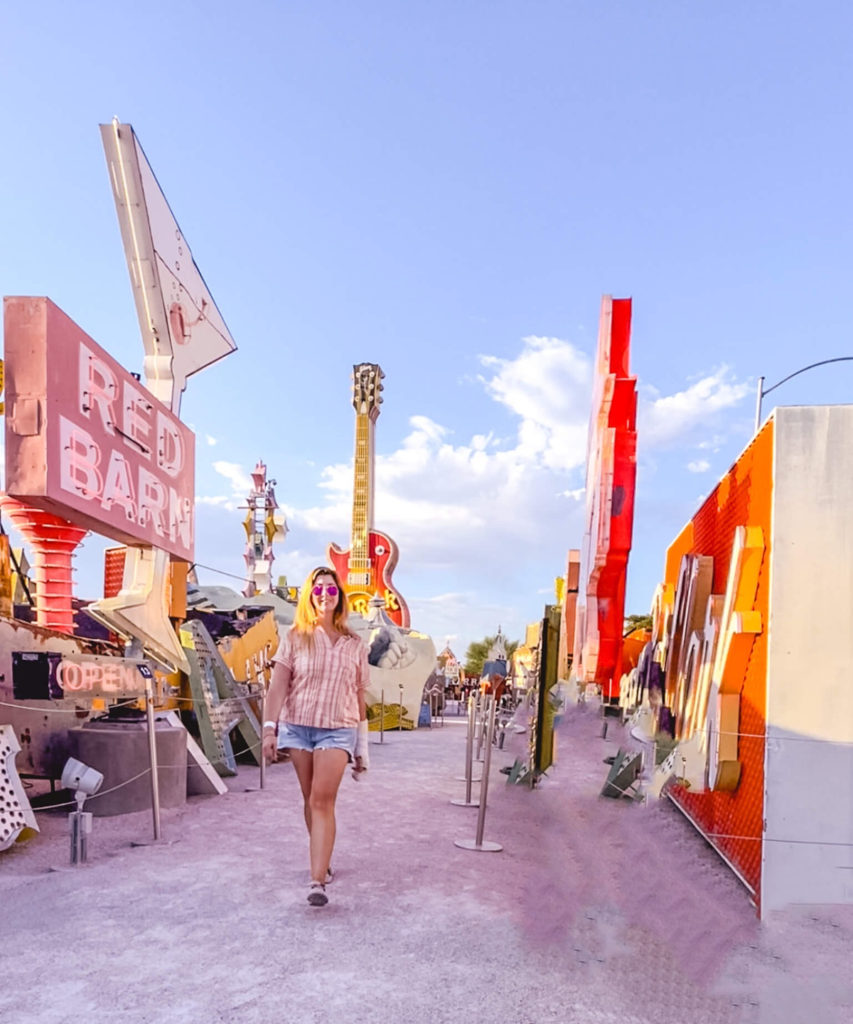 The Neon Museum is one of my favorite places to visit off the strip. I especially love visiting later in the day after the crowds are gone and the lights have come on.
The Neon Museum is home to dozens of historic neon signs that formerly adorned the buildings of Vegas casinos and other establishments in decades past.
Today these iconic neon signs are on display at one of the city's most unique museums.
Visitors can wander the various pathways lined with the historic signs, take pictures, or just admire the fact that someone decided these neon signs were worth saving and preserving.
You'll find photo opportunities all over this fun and colorful museum, so wear something nice and bring your camera.
You'll want to purchase tickets in advance to the Neon Museum. They have timed entry so you'll need to select your arrival time in advance.
The museum also offers guided tours with a local expert where you get to learn the history of the various signs on display along with learning a bit more about the museum's mission.
Mandalay Bay Aquarium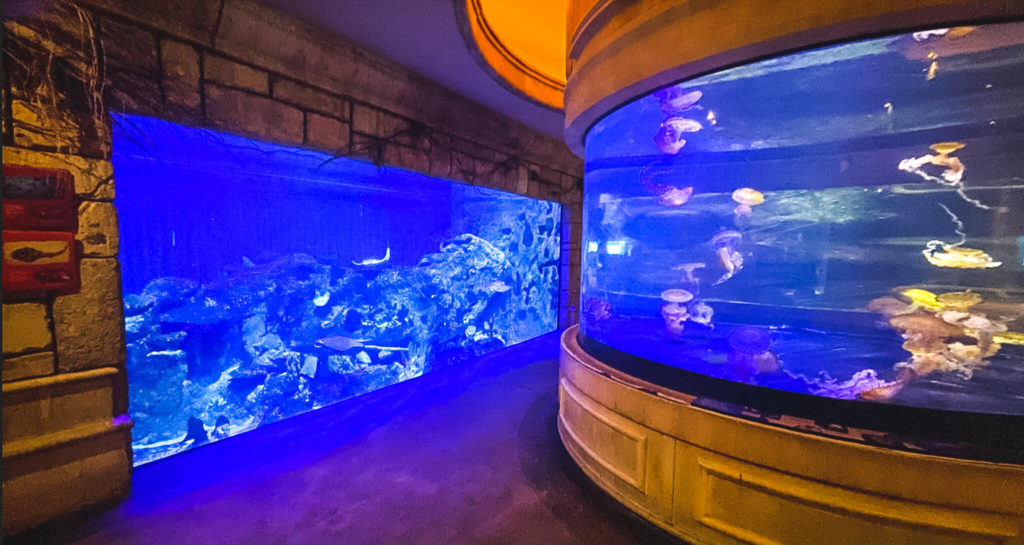 The Mandalay Bay Aquarium, which is now known as the Shark Reef Aquarium at Mandalay Bay, is located at the Mandalay Bay Resort and Casino on the Las Vegas Strip.
The aquarium is home to a 1.3 million gallon tank, making it one of the largest in North America. Visitors to the aquarium can view sharks, rays, fish, and other marine creatures.
The Shark Reef Aquarium is best known for its shark tunnel where you can view various sharks, rays, fish, and turtles swimming all around you.
It's recommended to purchase tickets to Shark Reef Aquarium in advance if you'd like to avoid the long lines.
Las Vegas Strip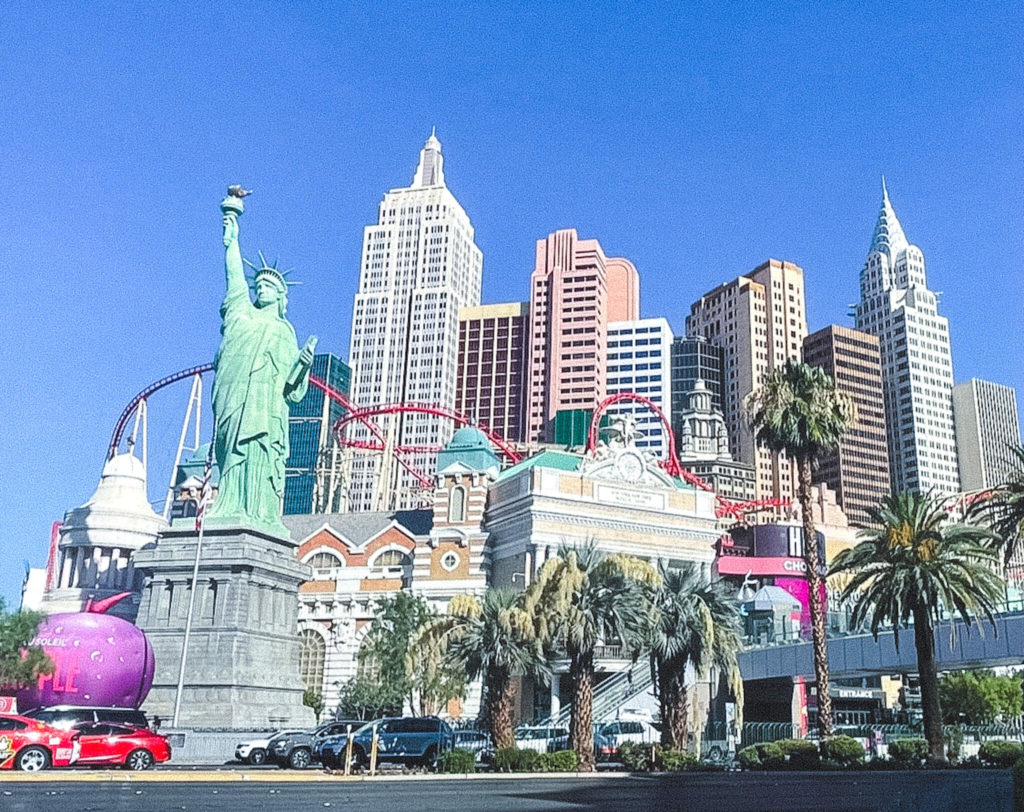 Exploring the Las Vegas Strip is something you have to do when visiting Las Vegas. Most of the city's most popular hotels and resorts are located along the strip, so chances are you'll be staying there anyway.
If this is your first solo Las Vegas trip and you've never been to the city before, I recommend reserving one full day to explore the strip. There's dozens of different hotels you might like to see and all kinds of options for activities, restaurants, and bars at each location.
New York New York, Paris Hotel, the Bellagio, and the Venetian are a few of my favorites. You'll find fun things to see and do at each of these hotels and lots of great places for photos if that's your thing.
Also, if you're planning to hotel hop on the strip, take an Uber from one location to the next. Walking gets to be annoying and the distances are farther than you think.
Avoid taxis whenever possible. They are often double the cost and scams are common. During my last visit I was told the credit card machine didn't work and the driver made me Venmo him.
I agreed just to be able to get out of there, but I was charged more than double what I had paid for Ubers all day.
Pinball Hall of Fame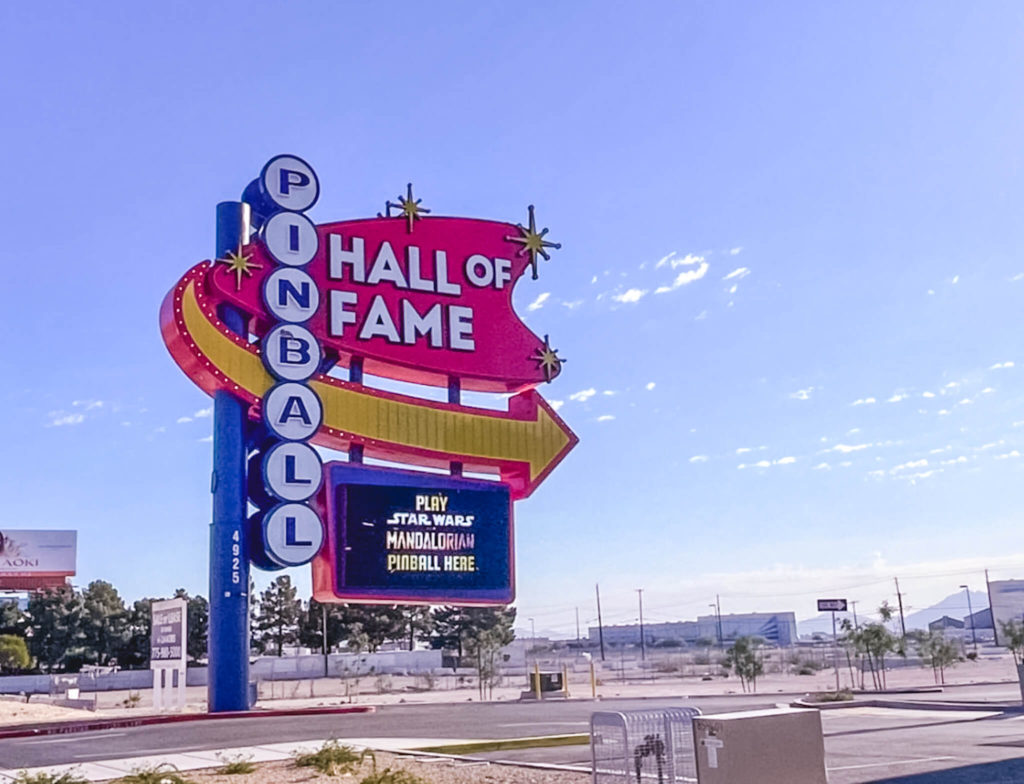 As a lover of pinball, the Pinball Hall of Fame is one of my favorite spots to visit when I'm in Vegas.
The Pinball Hall of Fame is located on the Las Vegas strip just a short walk from the famous Welcome to Las Vegas sign.
The Pinball Hall of Fame is part arcade, part museum, and houses approximately 700 pinball machines and other arcade games.
All of the machines can be played by guests, most of which cost $1.00 or so to play. The machines take quarters, which you can purchase from the venue's many automated quarter machines.
Admission to the Pinball Hall of Fame is free and they are open daily at 10:00 a.m.
Meow Wolf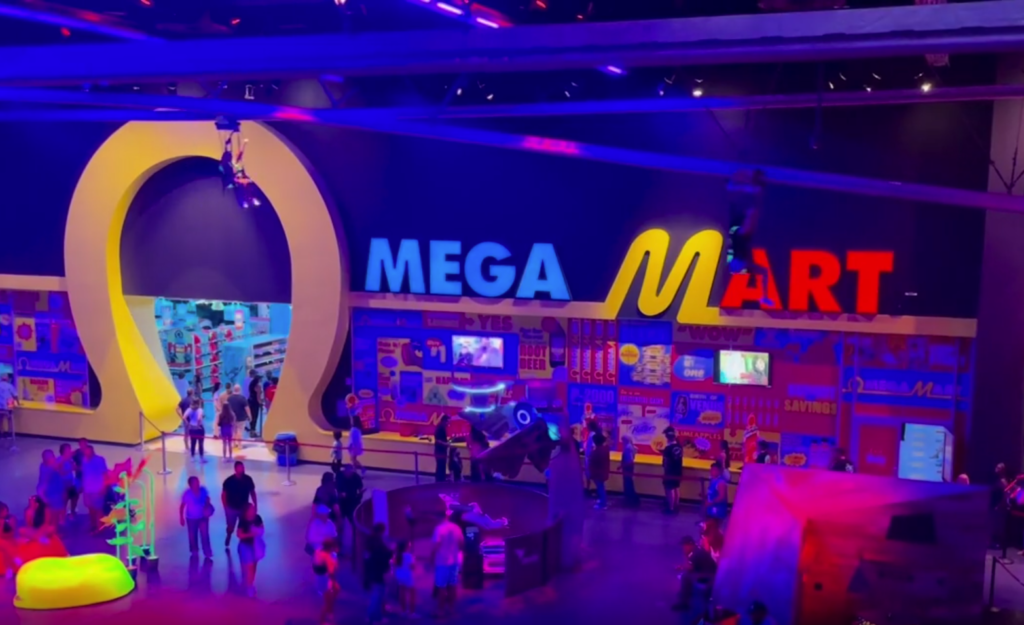 Meow Wolf at Omega Mart is kind of hard to explain. It's part art installation and part interactive story experience. In short, it's weird, quirky, and fun.
The experience includes imaginative, immersive installations with interactive artwork, optical illusions and hidden passages. Come with an open mind and just have fun with it.
Plan to spend about 90 minutes to two hours at Omega Mart, then head out to explore the rest of Area 15, which is the complex where Omega Mart is located.
Area 15 has other unique attractions and experiences along with a courtyard bar and a very good restaurant. I recommend grabbing a drink at the bar then heading to the restaurant for something light to eat.
Las Vegas Arts District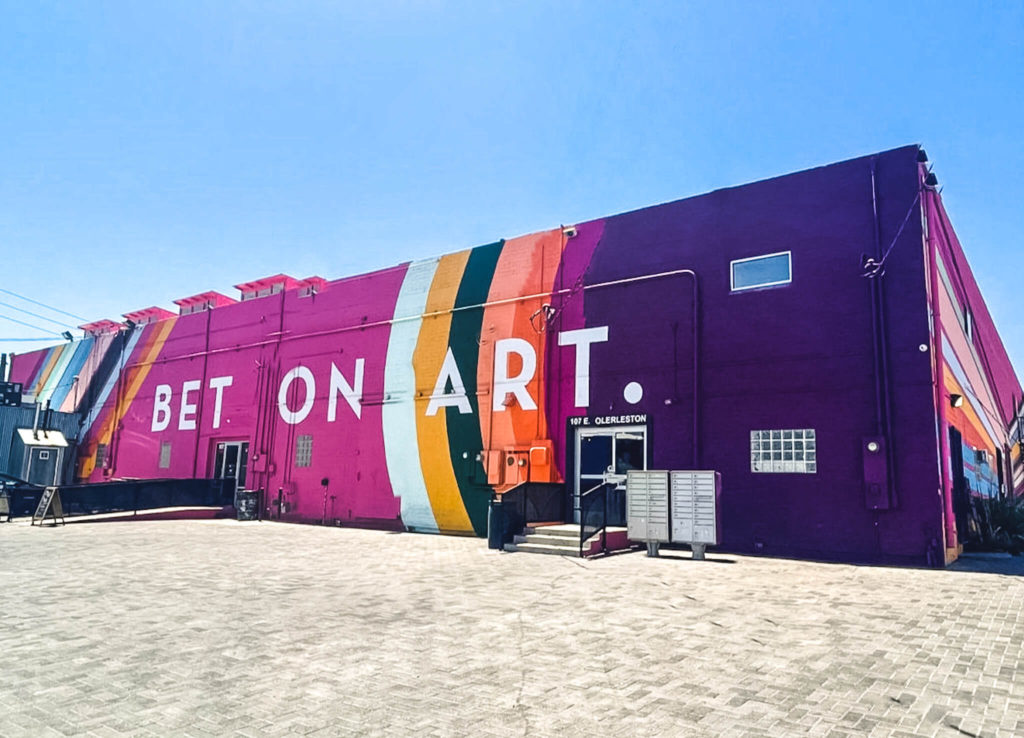 The Las Vegas Arts District is home to dozens of local art galleries, shops, restaurants and bars. If you're looking to see a different side of Las Vegas than what you can find along the strip, this is the place to visit.
The Arts District is located in downtown Vegas and is a great place to spend an afternoon or early evening.
I recommend starting out with a walking tour of the neighborhood to view the street art, then heading into The Arts Factory to see the galleries.
Afterwards, head out to one of the local restaurants for something to eat, Esther's Kitchen and Cornish Pasty Co. are both excellent choices.
There is also an Arts District Food and Neighborhood Tour if you'd like to meet other travelers while visiting the neighborhood.
The Las Vegas Arts District also holds an event called First Friday, which is a monthly cultural and arts event showcasing local artists, musicians, food trucks, and more.
As the name suggests, the event is held on the first Friday of each month. Admission is free but the purchase of art, food, and drinks goes along way to support local artists and the community.
Frankie's Tiki Room
Ahhhh, Frankie's Tiki Room. It's not for everyone, but it's a Vegas institution and one of the best tiki bars you'll ever visit.
Frankie's is a dark and smoky bar serving some of the finest tiki inspired cocktails on the planet. Their drinks are strong, so be prepared to sip slowly and stick around a while.
If you're traveling alone in Vegas, sit at the bar so you can meet other travelers or chat with the bartenders.
Trust me, you will have no trouble making friends here, or at the very least you'll hear some very interesting stories from the bartenders and other patrons.
If you're not sure what to order, start with a Painkiller. This is a classic tiki cocktail that's light and fruity, but stronger than you'd expect.
As with visiting any bar while traveling alone as a female, be sure to mind your drinks, don't have too many, and take an Uber to get back to your hotel safely.
Seven Magic Mountains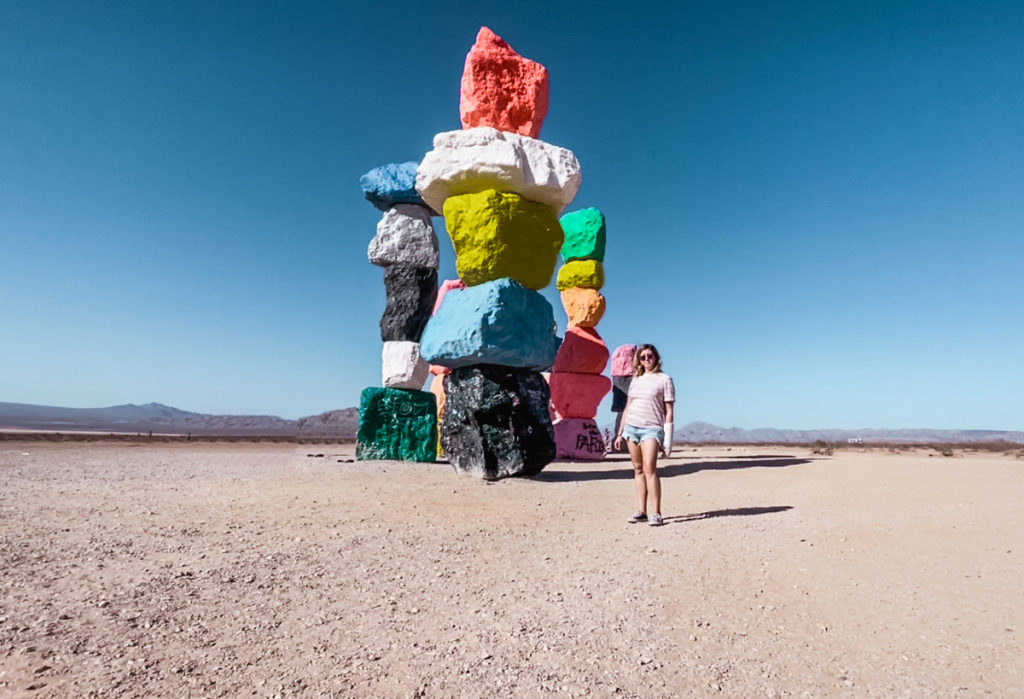 Seven Magic Mountains is an outdoor public art installation located just 15 minutes south of Las Vegas.
This popular installation features seven colorful stacks of boulders standing over 30 feet high. The art installation was created by artist Ugo Rondinone.
This is a very popular destination for those traveling to and from Las Vegas, so there will likely be a small crowd when you arrive.
If you'd like to have the place to yourself you'll want to arrive just before sunrise and stick around until the sun comes up. Yes I'm serious. Local tour groups start arriving by 8:00 a.m. which is when it starts to get busy.
Admission is free and there is plenty of parking so just find a spot and walk on over.
Day Trips from Las Vegas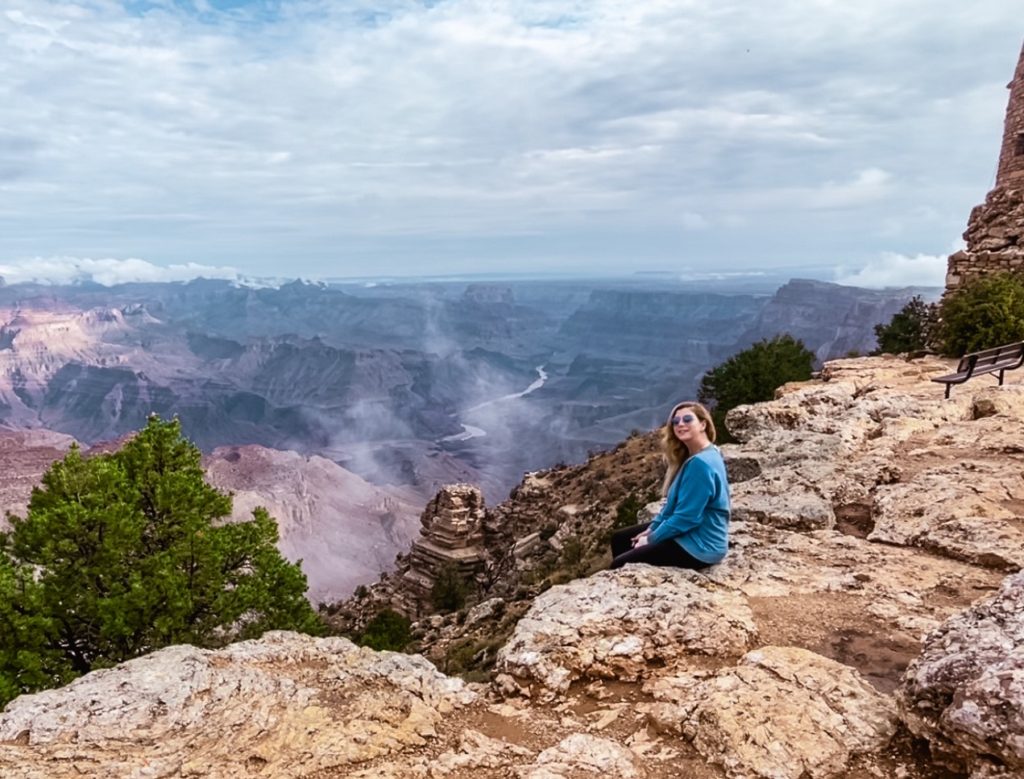 There is no shortage of things to do on a day trip from Las Vegas. The city is literally surrounded by parks, lakes, canyons, and gorgeous drives.
If you have an extra day or two in your solo travel Las Vegas itinerary, here are a few popular day trip destinations you can visit:
Red Rock Canyon State Park
Valley of Fire State Park
Death Valley National Park
You can visit the locations above with either a personal vehicle, rental car, or on a bus tour. Driving distances vary, but all can be visited as a day trip with a return to Vegas in the evening.
Best Vegas Hotels for Solo Travelers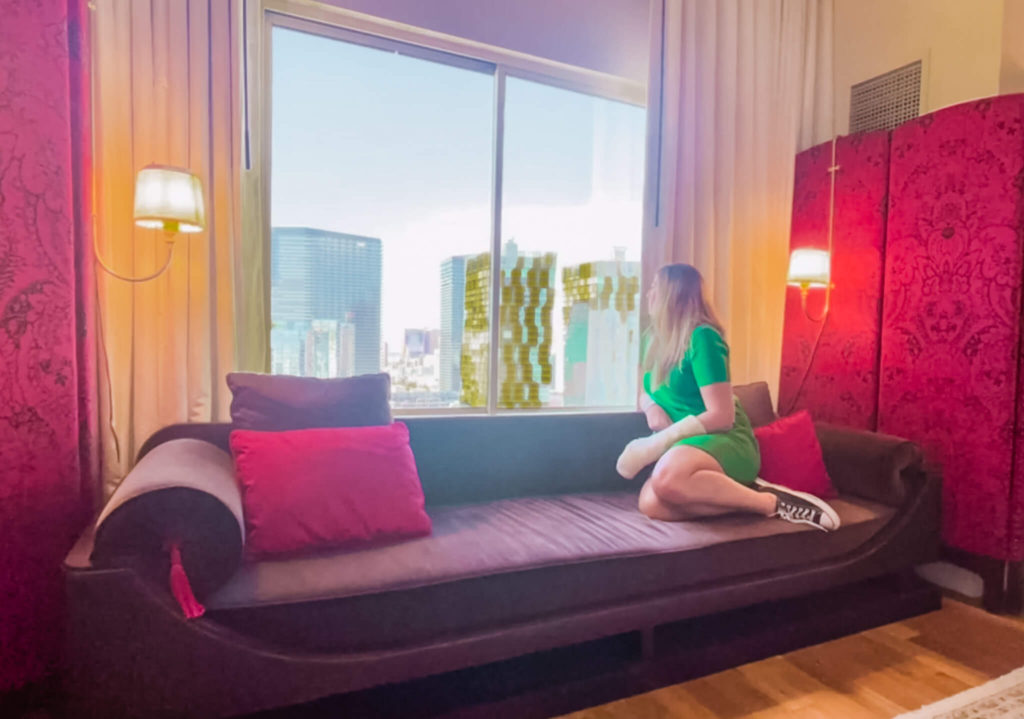 When you're looking for a place to stay in Las Vegas, I recommend staying on the strip. The strip is where you'll be spending most of your time, and also where you'll find all the best restaurants and bars.
My favorite hotels in Las Vegas for solo travelers are the NoMad Hotel and the Cosmopolitan. The NoMad is a newer hotel and I love that both the hotel and casino are smoke free.
The rooms are also super nice and they have one of the best restaurants I've ever eaten at. It's also very easy to get in and out of this hotel from the strip, which is extremely convenient during busy weekends.
The Cosmopolitan also has great rooms and fantastic restaurants, and it's also just a super fun hotel. The only reason I don't stay at the Cosmopolitan more often is that it got really popular, thus really expensive.
Here are my recommendations for where to stay during a Las Vegas solo trip:
You can check prices for each of the hotels listed at the links provided. If your travel dates are too expensive, consider moving your dates around a bit.
You'll often find great deals during the middle of the week. Lower prices can also be found during the summer months, or in late November thru February, with the exception of the holiday weeks.
I hope you've enjoyed this guide to a Las Vegas solo trip and that I've inspired you to plan your own solo adventure to Las Vegas. As always, thanks for reading.
A Las Vegas solo trip makes for a perfect weekend getaway if you're looking for…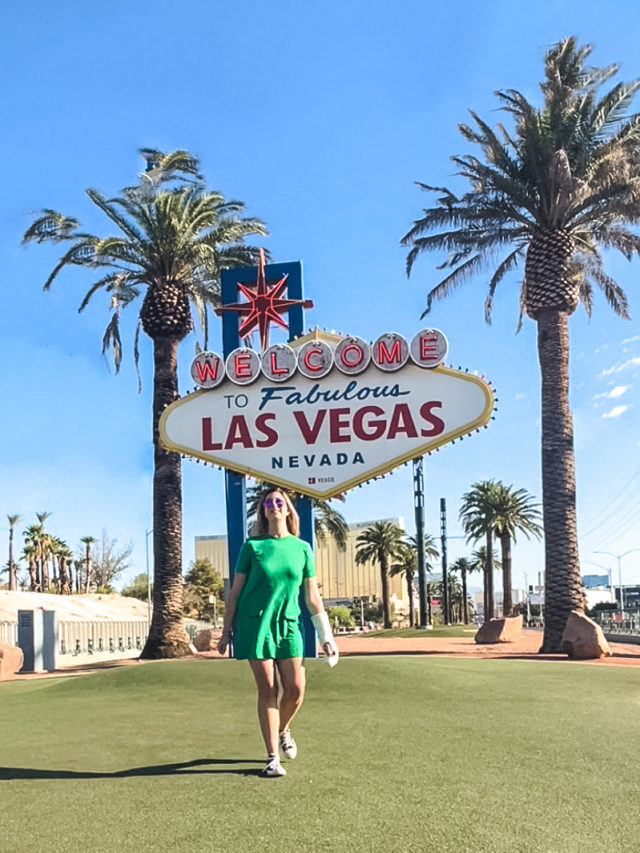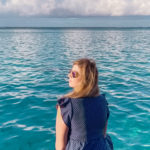 Eden Fite
Part-time Traveler | Dog Lover | Avoider of Crowds
I help busy people find creative ways to travel more.