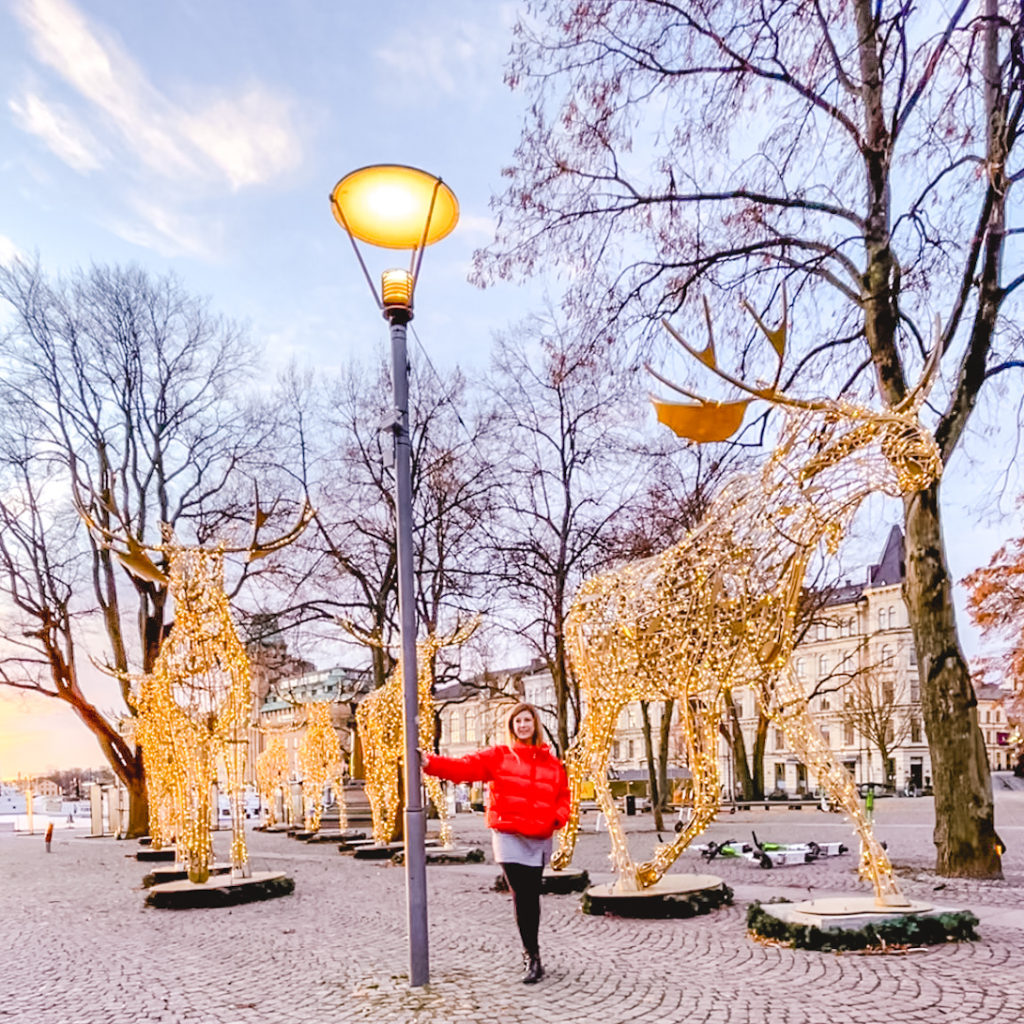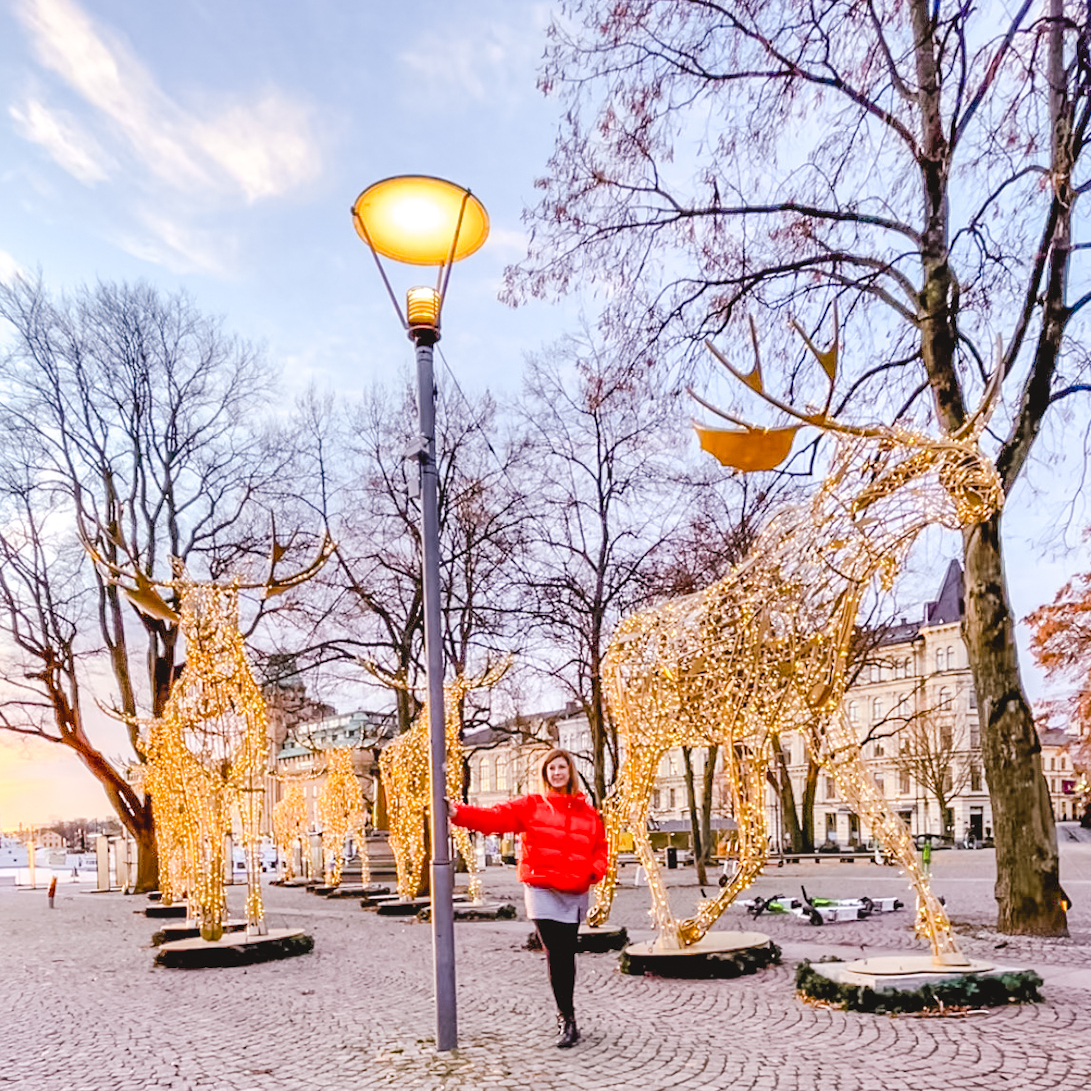 Stockholm in winter is always a good idea in my opinion. Sure, you'll need to bundle up so you don't freeze to death while you're out exploring, but it's worth cramming those extra clothing layers in your suitcase, I promise.
I just returned from a visit to Stockholm myself and ended up loving this city so much. To be honest, I had not done much research before my trip, so I wasn't entirely sure what to expect. I assure you, I was not disappointed.
There is so much to see and do in Stockholm, from taking a walking tour around old town to joining a boat tour around the city's islands to visiting city hall, or my personal favorite, sampling all the delicious restaurants.
I found winter to be a perfect time to visit Stockholm, even if it was a bit on the chilly side. The city was covered in festive holiday decorations and the Christmas markets were in full swing. I just loved wandering around the old town area sipping mulled wine, taking pictures, and watching the locals and their families enjoy the holidays.
Visitors to Stockholm in winter will also get to enjoy the city with fewer tourists and lower prices on flights and hotel rooms.
Want to know more? Keep reading.
Some of the links in the post are affiliate links. If you make a purchase through these links it helps to support this site at no extra cost to you.
Stockholm in Winter Travel Guide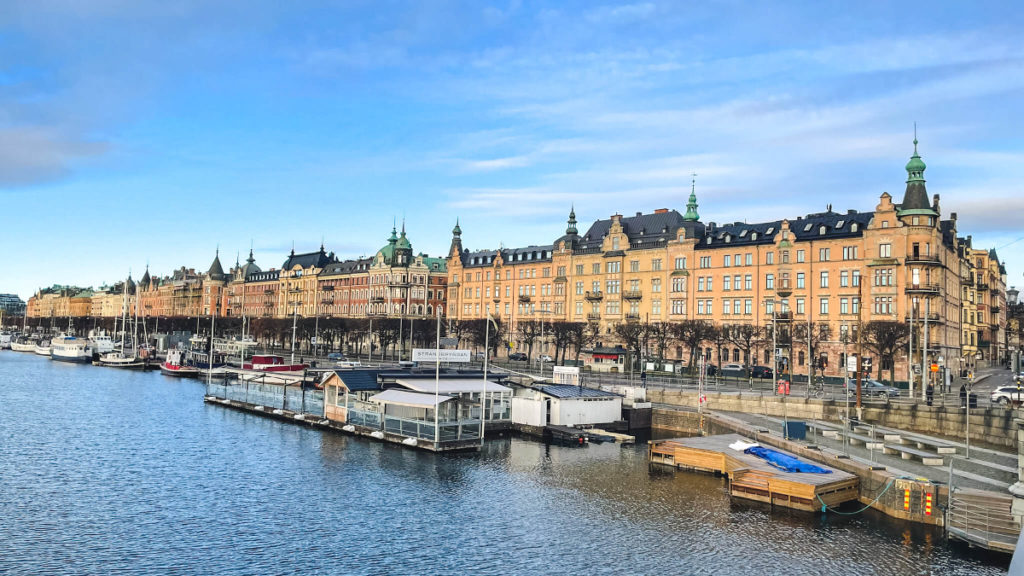 Winter in Stockholm runs from mid December to mid March. December is the wettest month with the most precipitation, but for the record, Stockholm weather in winter is COLD. If you're curious, February is typically the coldest.
Here are the average temperatures per month in winter in Stockholm. My blog has an international audience, so I am providing average temperatures in both Fahrenheit (F) and Celsius (C).
November 37.4 (F) / 3 (C)
December: 31.5 (F) / -0.3 (C)
January: 29.1 (F) / 1.6 (C)
February: 29 (F) / – 1.6 (C)
March: 34.2 (F) / 1.2 (C)
In case you're wondering, I included November because that's when the holiday market opens up, though technically winter does not begin until the following month.
If you plan to do quite a bit of sightseeing while in Stockholm, I encourage you to take a look at the Stockholm Pass. It's a city pass that get's you into the city's biggest tourist attractions for a big discount.
Just make sure you plan to visit enough places to make the pass worth it. If you don't plan to be around Stockholm for at least two days, you'll be better off paying regular admission at whichever attractions you visit.
Also, just a few tips for visiting Stockholm during winter:
When you visit Stockholm in winter you'll want to dress warmer than you think you need to. This means a thick winter coat, hat, scarf, and mittens or gloves.
Wear comfortable walking shoes. Stockholm is very walkable, but it's also kind of big so you'll be doing a lot of walking. Don't forget warm socks.
Get up early to explore the old town area of Gamla Stan. It's a lovely area to explore especially when no one else is around.
Book your hotel in the city center or old town area to save on time. I include several hotel recommendations down below.
Don't forget that Stockholm winter daylight hours may be shorter than you'd expect. In December for example, sunrise is around 8:40 a.m. and sunset is around 2:45 p.m. This gives you about 6 hours of daylight, but don't worry, Stockholm is still fun after the sun goes down.
Definitely visit the Christmas market. It makes for a fun afternoon or evening and it will surely get you into the holiday spirit. Also, because there is mulled wine.
Traveling Soon? Don't forget your travel insurance.
Travel insurance is now more important than ever.
Travel insurance is probably less than you think it is. (Ex. For a week in Spain next month I'm paying less than $62.00.)
Travel insurance covers a lot more than you think it does.
It's better to have it, than need it and wish you'd bought it.
See for yourself. Check prices here.
Stockholm Christmas Market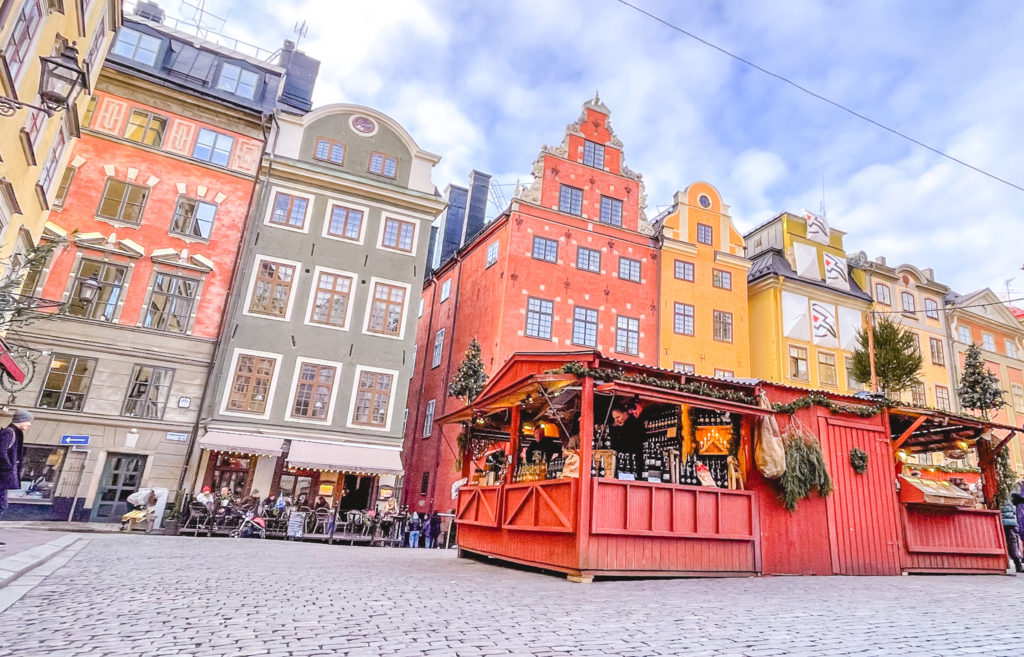 Stockholm in December is especially fun and festive due to the holiday market and abundance of citywide decorations on display this time of year.
In my opinion, the Stockholm Christmas Market is one of the best things to do when visiting Stockholm during the winter months.
The Christmas market is located in Gamla Stan, which is the old town neighborhood of Stockholm. The historic buildings here provide a beautiful and historic background for this lively holiday festival.
The Stockholm Christmas Market runs from about mid November to just before Christmas each year and is typically open from 11:00 a.m. to 6:00 p.m.
Visiting the market is a fun way to get into the holiday spirit. You can visit the markets many chalets where vendors sell everything from local candies to Christmas ornaments.
There are also food vendors selling hot chocolate, waffles, hot dogs, and my personal favorite, mulled wine.
Plan to spend an hour or two enjoying the market and sampling food from the local vendors.
Be sure to check the market out after sunset as well, it's extra festive with the holiday lights turned on.
Remember, sunset is early here in Sweden in winter. In December the sunset time is between 2:30 p.m. and 3:00 p.m.
Museums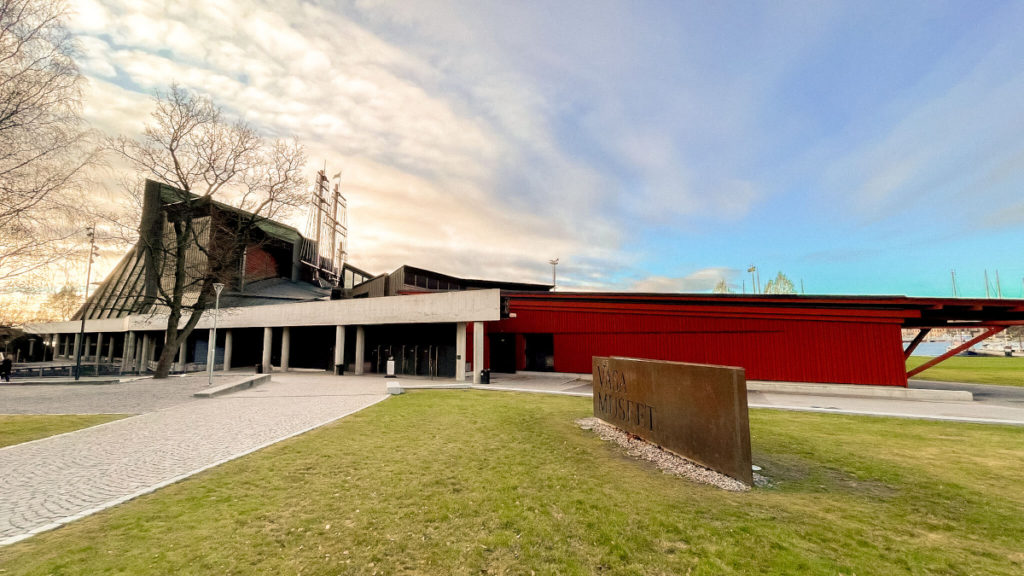 While I'n not normally one to rave about museums, Stockholm really does have some incredible museums, many of which are very much worth visiting.
Also, I think visiting museums is one of the best things to do in Stockholm in winter because they are warm inside and will give you a break from the cold weather outside.
At the very top of that list is the Vasa Museum pictured above. While it doesn't look like much from the outside, it's the coolest museum I've ever been to and I'm not joking.
The Vasa Museum is home to a real viking ship that capsized and sank in Stockholm in 1628. The ship sat at the bottom of the sea for 333 years before it was pulled up to the surface and restored. You seriously have to see it in person, it's the coolest thing ever.
Seriously, If you visit only one museum in Stockholm, let it be this one.
Another very popular museum in Stockholm is the Abba Museum. Full disclosure, I did not visit the Abba Museum during my visit because I ran out of time, but I heard it's an impressive museum even if you're not a big fan of the band. I plan to visit this museum next time I'm in Stockholm, which will hopefully be soon.
The third museum that I highly recommend visiting is Fotografiska which is a large urban and modern photography museum. They have really cool exhibits from photographers around the world focusing on a variety of subjects.
Fotografiska is currently featuring an exhibit called The Pet Show which runs through February 13, 2022. This is a rather adorable exhibit showcasing some of the cutest dogs you've ever seen.
If you have even more time, head to the Nordic Museum to learn about Nordic history and culture. The Nordic Museum is located a short walk from the Vasa Museum, so you could see these one after the other.
Stockholm Food Tour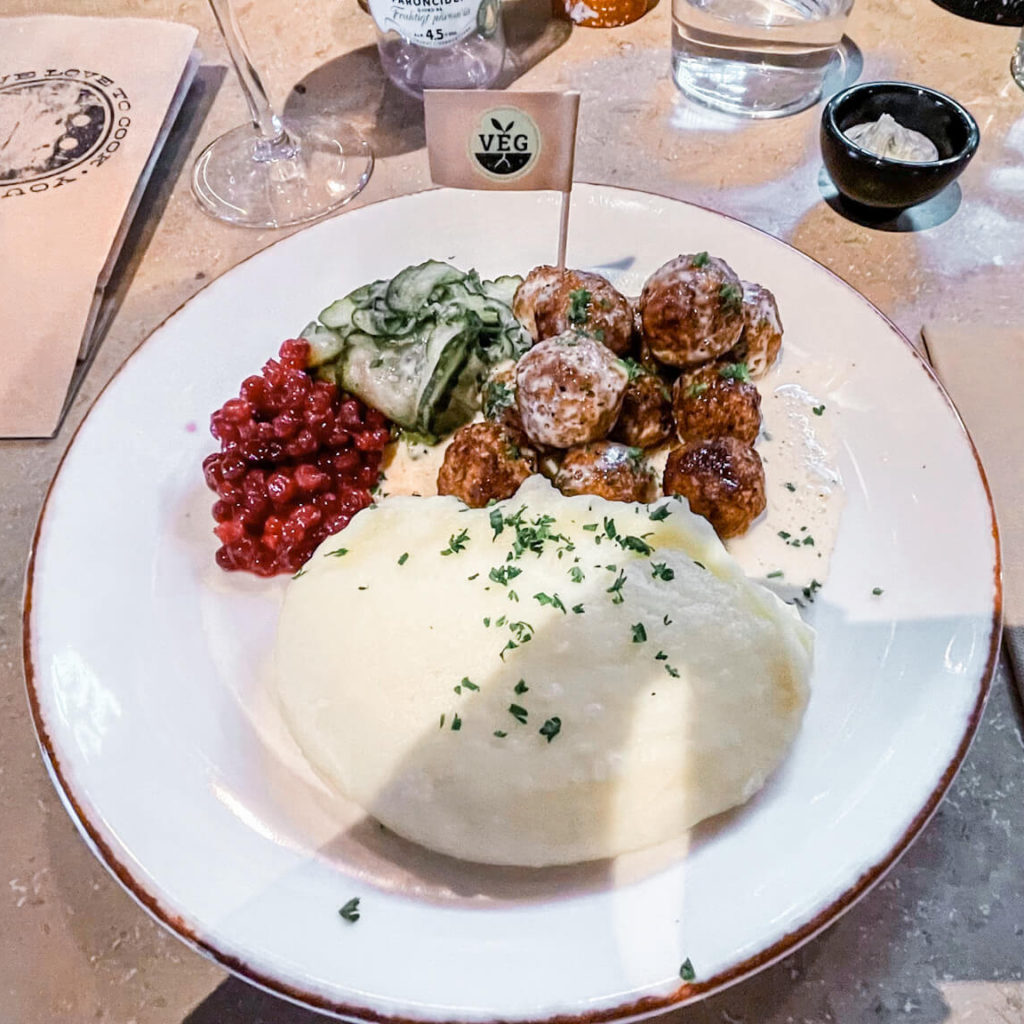 If you're going to visit Stockholm you won't want to miss an opportunity to sample the city's best local restaurants and markets. In case you didn't know, Stockholm is very much a foodie city, so there's no shortage of great food options in the city.
One of the most efficient and affordable ways to sample the city's best cuisine is on a Stockholm food tour. With a guided tour you'll get to try local dishes like the country's famous Swedish meatballs, but also have the opportunity to try things you may not have heard of.
Food tours also often come with the option to sample a local beverage such as beer, wine, or a popular local cocktail. You'll also get to learn about how the dishes are made, all while learning about local customs and traditions.
Here are a few food tours I recommend in Stockholm:
What I love most about food tours is that you get to try a lot of local dishes in a short amount of time, which makes the cost of the ticket worth it to me. The food tours above run about 4 hours each, so you'll still have plenty of time before and after to see the sights.
Also, the guides will typically put together a tour with multiple stops within walking distance to one another, which will minimize your time in the frigid outdoors. You will 100 percent appreciate this during the cold winter months.
Old Town Stockholm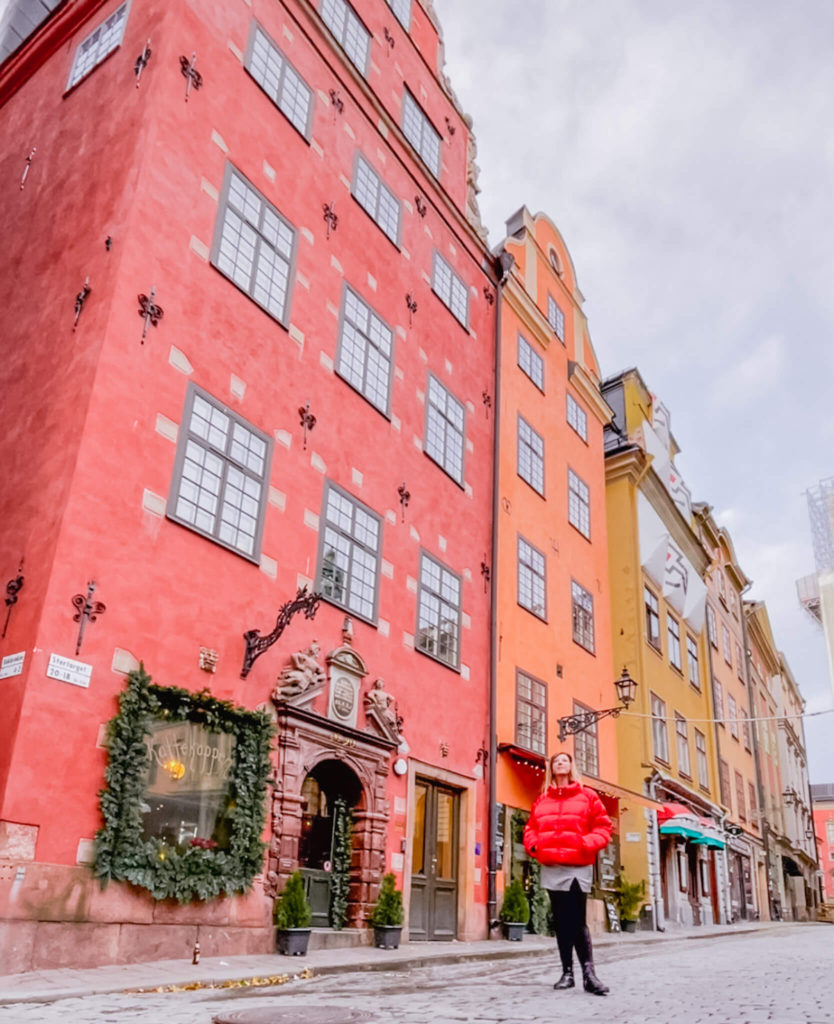 No matter how icy the temperature outside, plan to layer up to keep warm and head to the old town area of Stockholm known as Gamla Stan.
Gamla Stan is where you'll find cobblestone streets lined with colorful 17th century and 18th century buildings. It's the kind of place that's just begging to be photographed. This is also where you'll find the city's Christmas market I mentioned above.
Besides the Christmas market, Gamla Stan is also home to Swedish bistros serving local and international cuisine, and plenty of bars and pubs to wind up in at the end of a long day exploring the city.
Stockholm's famous Nobel Prize Museum is here as well, along with The Royal Palace and the Medieval Storkyrkan cathedral. The Nobel Prize Museum is really cool if you have the time to stop in for a visit.
Exploring Gamla Stan in the early mornings was one of my favorite things I did while in Stockholm. I love visiting historic city centers in Europe because they're usually beautiful with unique architecture, which makes for great photograph opportunities.
Plus, historic city centers also hold so much history. I feel like I'm stepping back in time whenever I visit them.
Ice Skating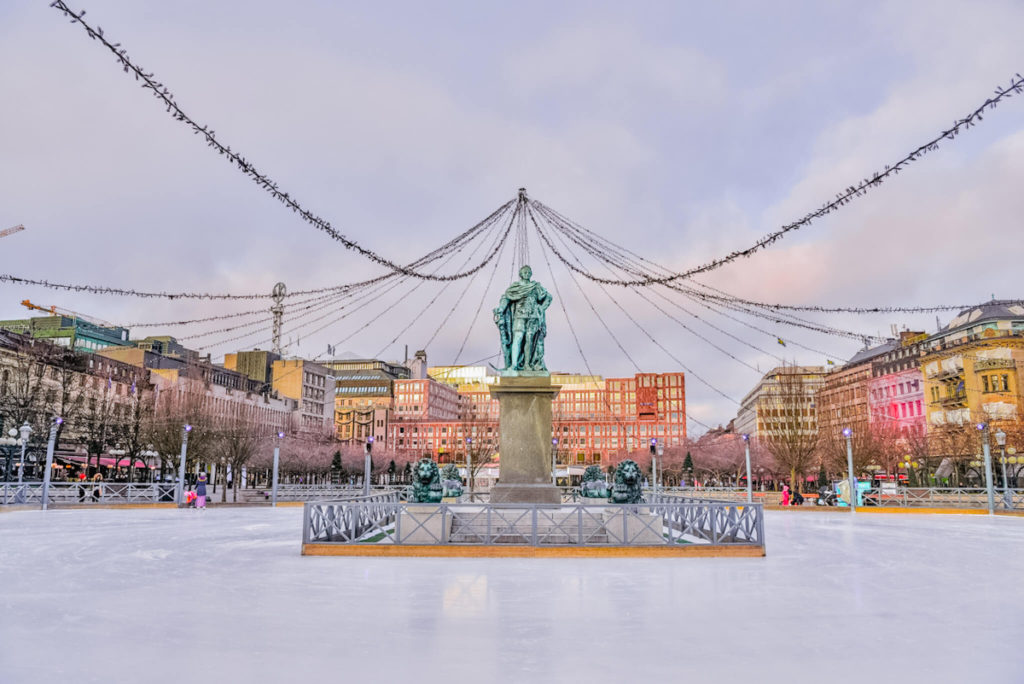 If you're feeling brave and want to show off your ice skating talents, head over to the King's Garden outdoor ice rink near the city center. This is one of the most popular Stockholm attractions in winter. Not only because it's festive and fun, but also because it's a great way to interact with the locals.
You'll find the skating rink is very popular with locals and families on the weekends, so it's a fun place to visit if you have the time. You'll also immediately notice that the Swedish are very good at ice skating.
Even is you're not brave enough to put on skates of your own, you can always just grab a cup of hot cocoa and enjoy watching everybody else. It's rather entertaining if I do say so myself. I stood around watching the skaters for at least 30 minutes one night on the way back to my hotel.
The King's Garden ice rink is open Monday through Friday from 9:00 a.m. to 9:00 p.m. and Saturday and Sunday from 10:00 a.m. to 9:00 p.m. Adult skate rentals are 70 SEK, or about $7.65 USD.
Sodermalm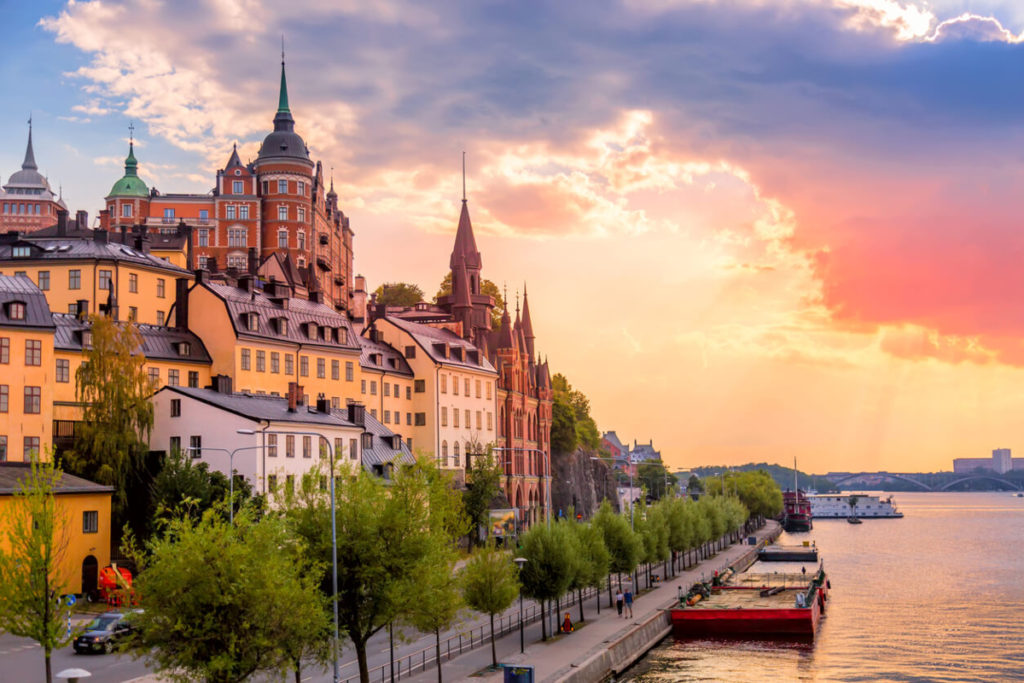 Located just south of the Gamla Stan neighborhood you'll find Sodermalm, one of Stockholm's coolest neighborhoods.
Sodermalm is the city's bohemian artsy neighborhood where you'll find trendy restaurants and cafes along with art galleries, bars and pubs.
Stockholm's popular Fotografiska photography gallery (mentioned above) is also located here. I recommend vising the gallery first then walking around Sodermalm on foot and just exploring the neighborhood.
If you're looking for a fun lunch spot in Sodermalm, head over to Meatballs for the People. It's about a 20 minute walk from Fotografiska.
Before leaving Sodermalm, be sure to make your way down by the waterfront for the impressive views of Gamla Stan across the water.
Enjoy a Fika Break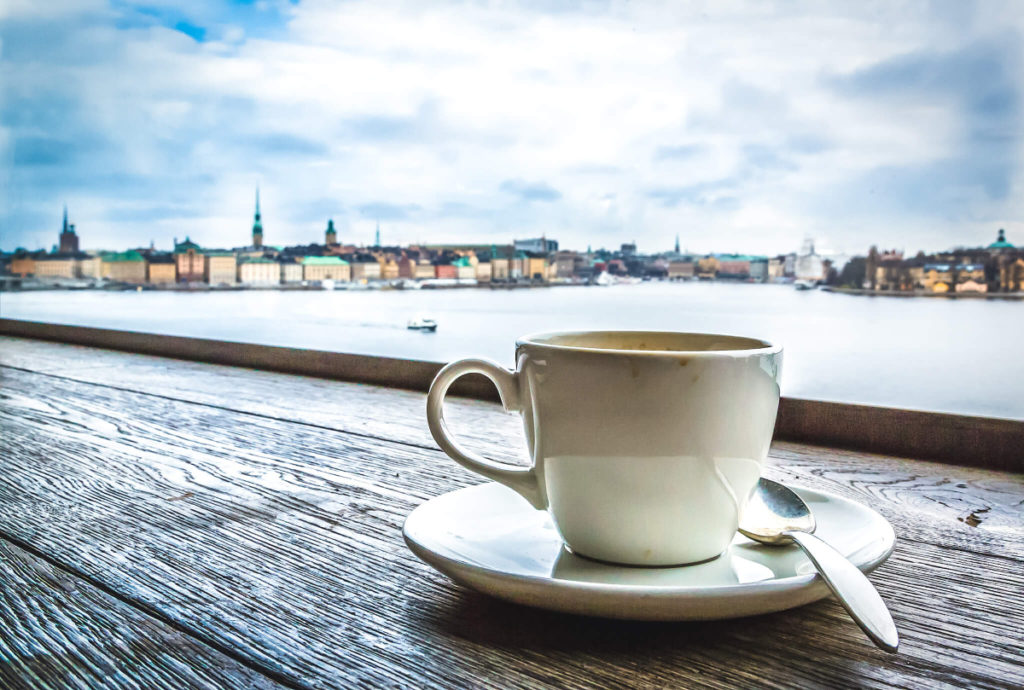 While you're out exploring beautiful Stockholm during your visit you'll need to schedule in time to enjoy what the locals refer to as a Fika.
Fika can loosely be described as a "coffee break with friends," but its part of the culture and an important part of the day for Swedes.
Typically taking a Fika would consist of socializing over a cup of coffee with a small bite to eat, usually something sweet like cake or a muffin.
As a tourist (or traveler) you'll find many places around town to sit down and enjoy your own Fika. Here are a few popular options to consider visiting during your trip:
Kaffekoppen
Cafe Pascal
Chokladkoppen
Vete-Katten
If you'd like to learn more about the Fika tradition and sample several of the city's best Fika spots, you can also book yourself a spot on a Stockholm Fika Tour.
The tour runs about two hours and you'll get to sample local coffees, traditional Swedish cakes and pastries, and of course visit some of Stockholm's best cafes.
Stockholm Ghost Walk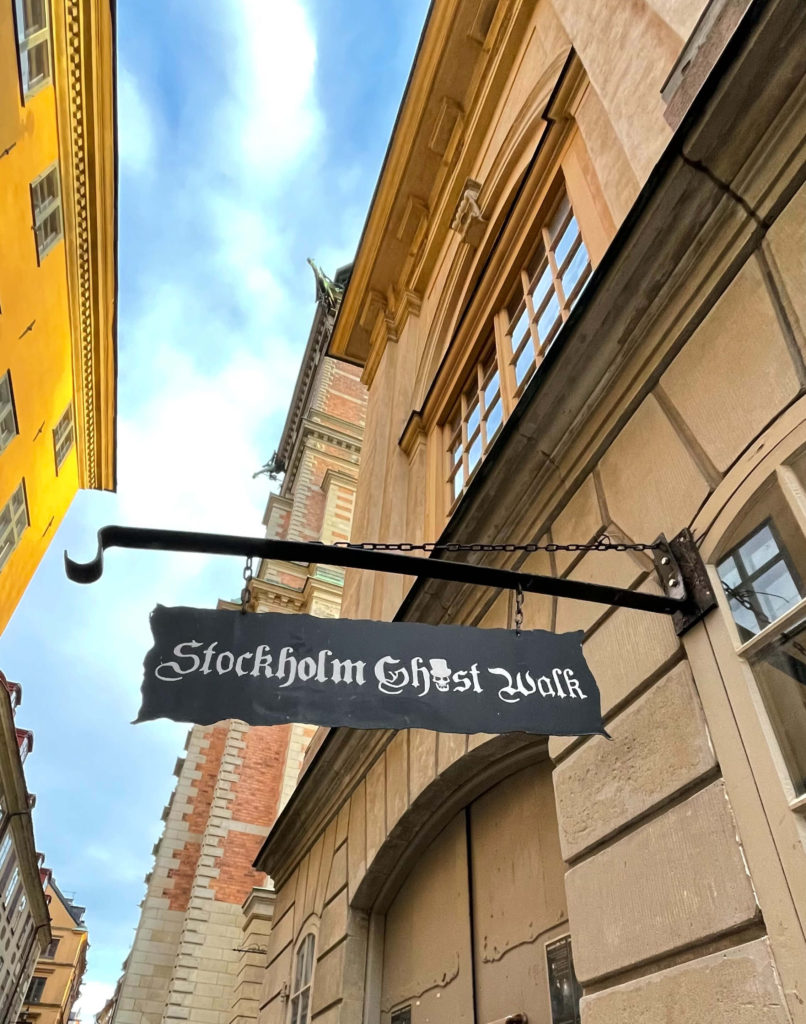 If you're looking for something fun and a bit more unique to do in Stockholm in the winter I recommend signing up for the Stockholm Ghost Walk.
This is a very popular 90 minute guided tour exploring the Medieval haunted history of Stockholm's Gamla Stan neighborhood. You'll get to learn about unsolved mysteries, murders, and more. You'll also hear true accounts of mysteries, myths, and legends.
This is honestly a very fun tour and I highly recommend signing up. Stockholm's history is truly fascinating, especially it's Medieval and haunted history.
If you want to learn more about the history of Stockholm in a fun and entertaining way, this is the tour for you. Plus, you'll be guided through the darkened streets of Stockholm with lighted lanterns.
After your Stockholm Ghost Walk, you can enjoy the rest of the evening with a night out in Gamla Stan visiting the neighborhood's trendy bars and restaurants.
Stockholm Subway Art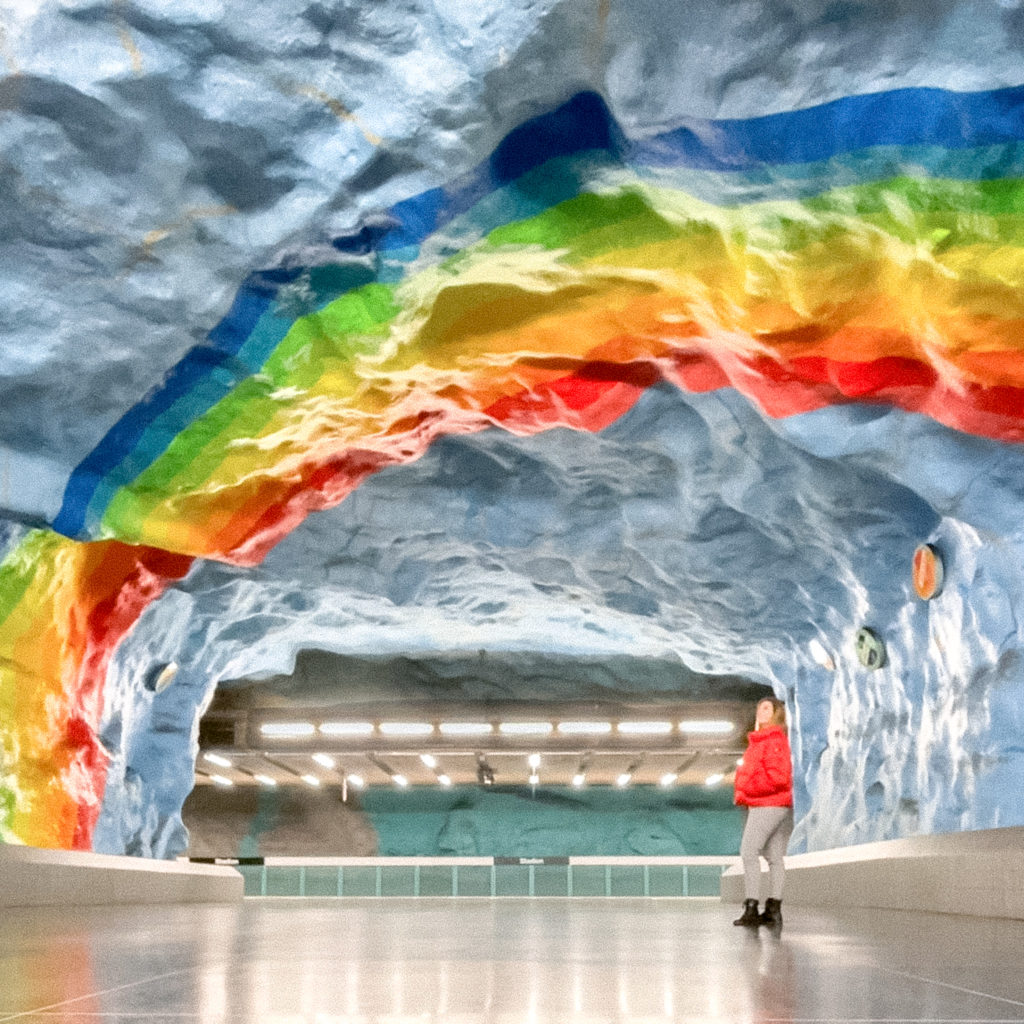 While it may seem a bit strange I'm telling you to go explore Stockholm's subway stations, I think you'll agree they're pretty neat once you see them for yourself.
Stockholm's subway stations are like urban art galleries, they're colorful and artsy and fun to look at. They also make for great photo spots.
If you're just hoping to see the art, you can visit the various stations just about any time of day. They open early in the morning and stay open late into the night.
However, if you're hoping to get photographs, especially those without other people in them, you'll want to get there early. I arrived at the station above around 6:00 a.m. on a Sunday and had the station mostly to myself.
Here are some of the best subway stations to visit:
Stadion Station (pictured above)
T-Centralen Station
Solna Centrum Station
Tensta Station
To find the various subway stations, you can just enter the station names into Google Maps. There you can get transit, walking, or driving directions to any of Stockholm metro stations.
Where to Stay in Stockholm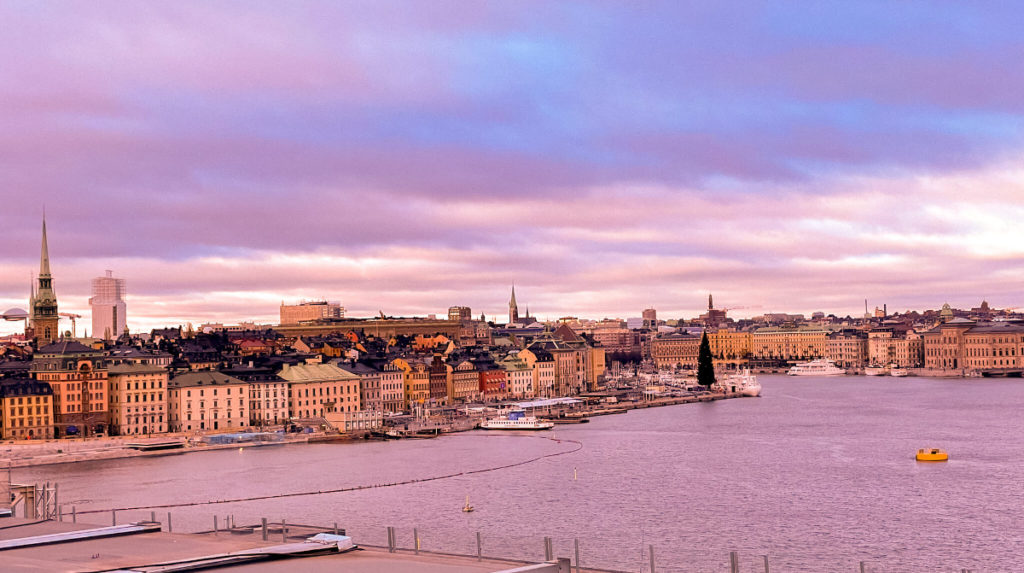 When looking for a hotel in Stockholm in winter you'll want to choose a hotel near the places you want to visit. This will make it easier to get around and reduce the amount of time you spend outdoors in the cold.
Here are a few of my favorite options, including the hotel I stayed at during my visit.
Nobis Hotel Stockholm: I loved this hotel and thought the location was perfect for exploring the city. Nobis Hotel is a boutique hotel with modern rooms and an impressive buffet style breakfast.
Hotel Reisen: Hotel Reisen is right in the Gamla Stan neighborhood next to the Christmas market. The hotel features upscale rooms and an ideal location in the city's historic center.
Sheraton Stockholm: The Sheraton is an affordable option located right between the historic center and city center.
I hope you found this Ultimate Guide to Stockholm in Winter helpful and that I've inspired you to plan a visit of your own. If you enjoyed this article please consider sharing. As always, thanks for reading.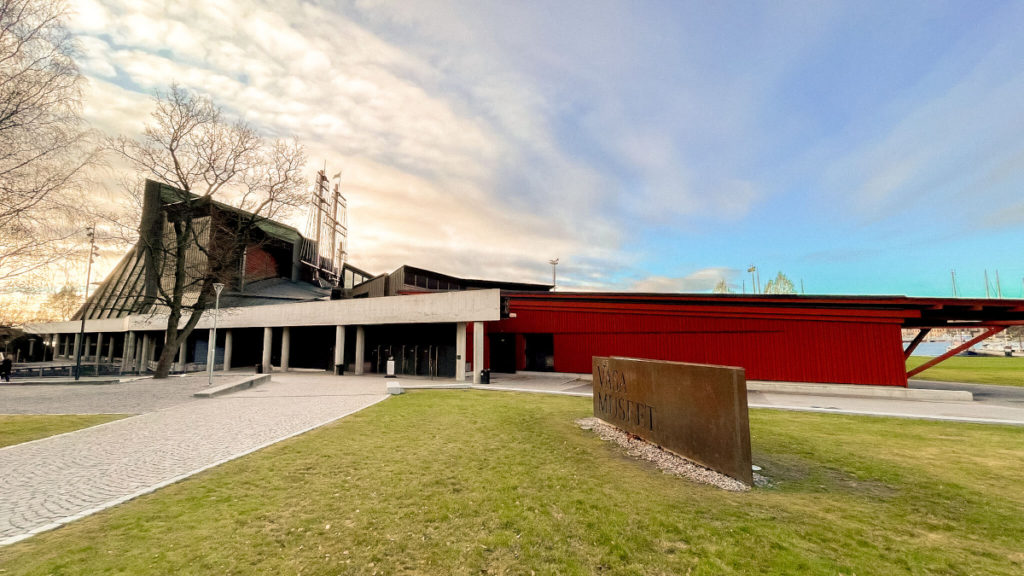 Coming up with a list of the best museums in Stockholm was no easy task. Any past visitor to the city can tell you the …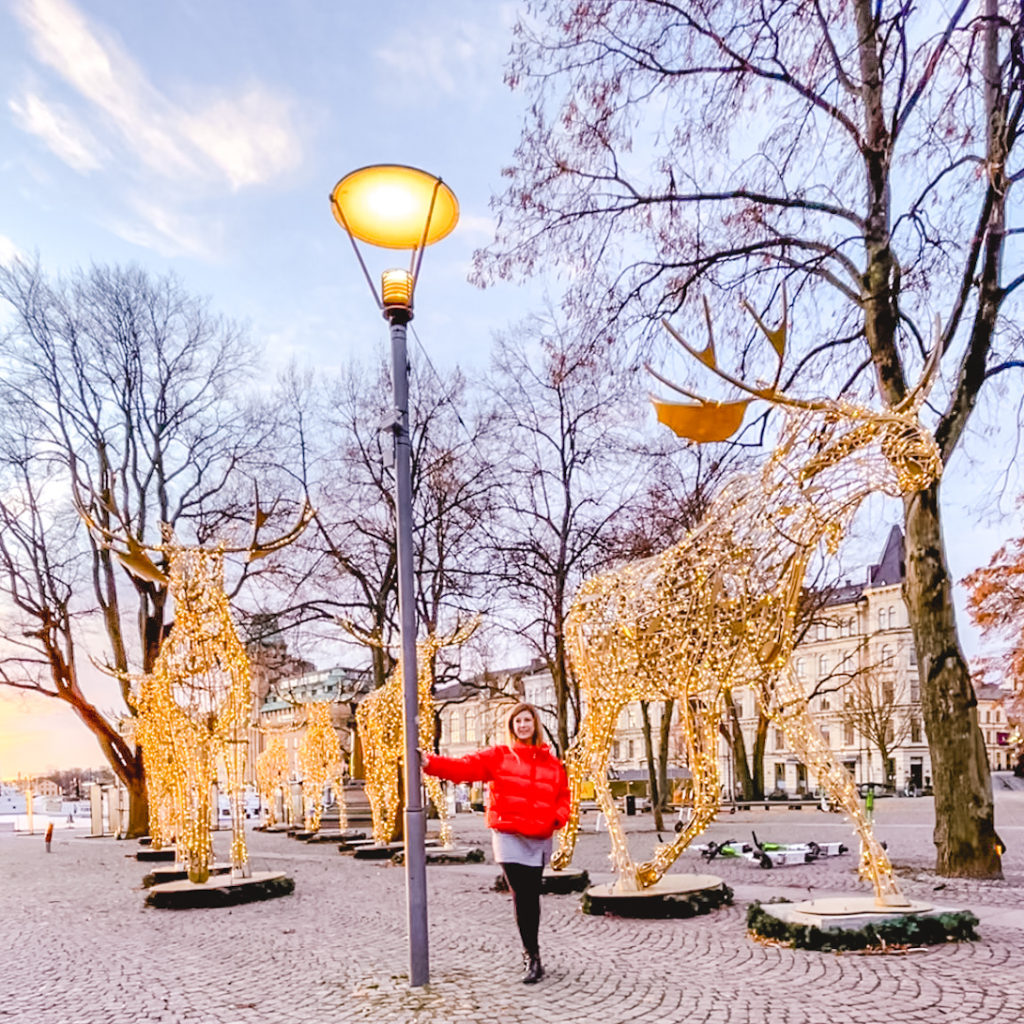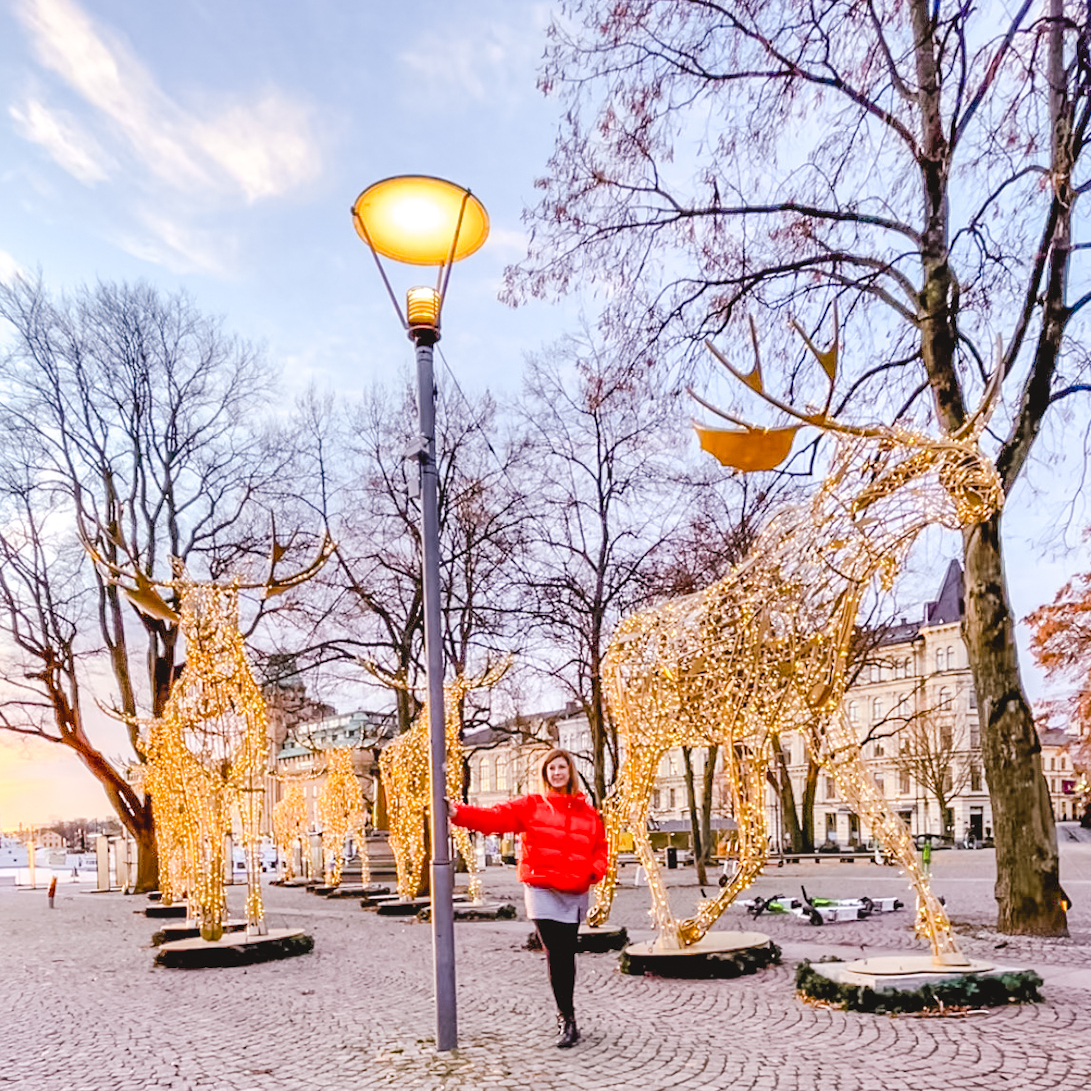 Stockholm in winter is always a good idea in my opinion. Sure, you'll need to bundle up so you don't freeze to death while you're …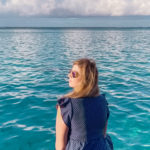 Eden Fite
Part-time Traveler | Dog Lover | Avoider of Crowds
I help busy people find creative ways to travel more.