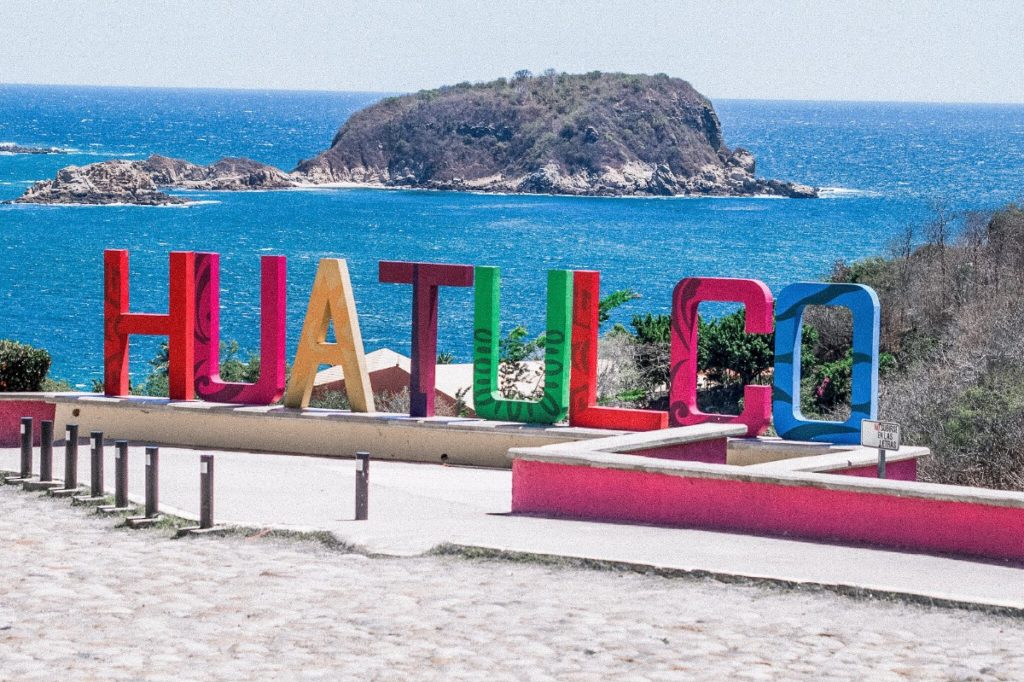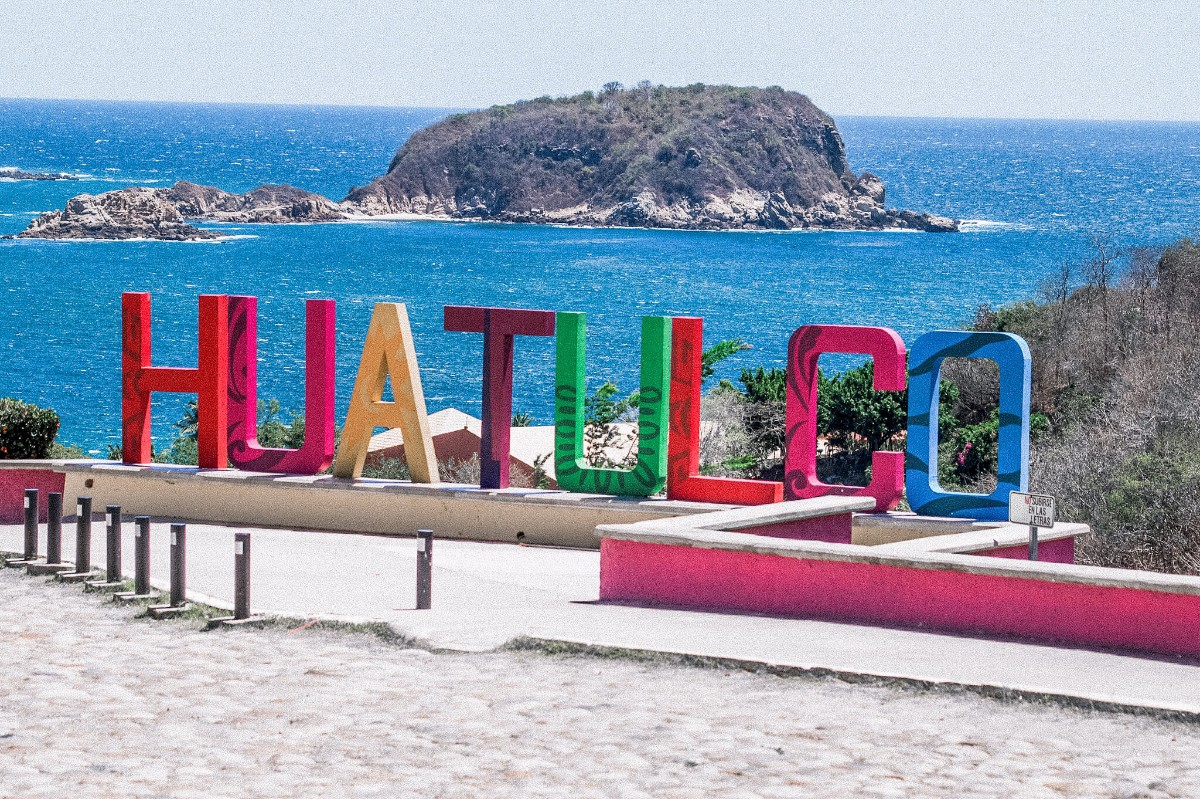 Congratulations on planning a visit to see the beautiful Huatulco beaches along Oaxaca's Pacific Coast. If you've never been to Huatulco before, you're in for an incredible time.
I was fortunate enough to spend several days in Huatulco back in October and I've been talking about it ever since. While there are many things to do in Huatulco, exploring all the Huatulco bays and beaches was my favorite part.
To help you make the most of your time in Huatulco, I put together this list of the 9 Beautiful Huatulco Beaches You Must Visit.
I hope you enjoy them as much as I did.
9 Beautiful Huatulco Beaches You Must Visit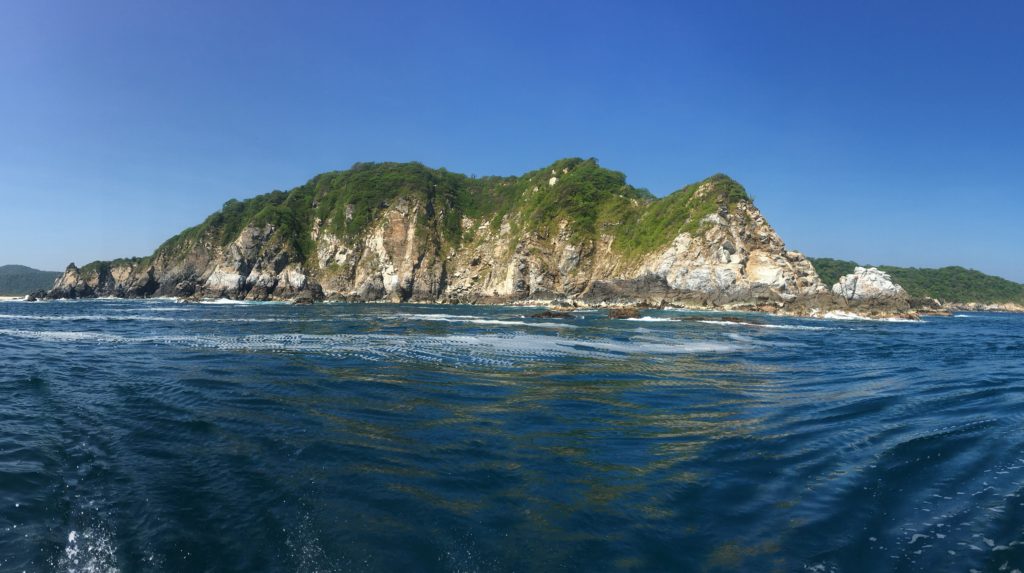 Huatulco sits on Mexico's southern border along the Pacific Ocean. It's coastline is dotted with over three dozen beaches, making Huatulco the perfect vacation destination for those looking to enjoy the outdoors and some warm sunny weather.
The coastline of Huatulco is broken up into nine bays and 36 beaches. While I believe each of the 36 Huatulco Mexico beaches is worth visiting, that's a lot of beaches for one vacation.
Since there are so many beaches in Huatulco to choose from, this post will help you narrow down your list and pick a few favorites.
Let's get started.
1. Playa Cacaluta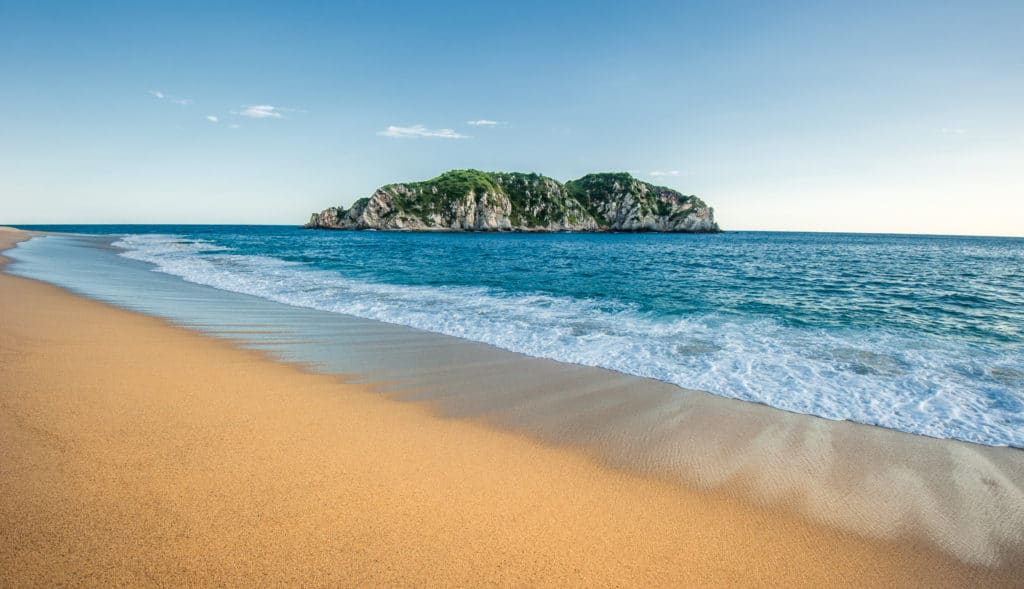 Playa Cacaluta is considered by many to be the most beautiful beach in Huatulco. It has soft sandy beaches and incredible views of the rock formations just off the coast.
This beach is bordered on the right side by a rocky cliff, so you'll find plenty of marine life. This beach is perfect for swimming, sunbathing, and snorkeling.
There are no amentities at this beach, so bring anything you might need along with you.
This beach is accessible on foot or by boat.
2. Playa Tangolunda
Playa Tangolunda is a beautiful white sand beach with stunning views of the rock formations just off shore. This beach is perfect for swimming, snorkeling, and water sports.
There are tons of amentities at Playa Tangolunda due to its proximity to the region's many upscale resorts like Dreams Huatulco and Las Brisas.
You'll find restaruants, bars, and equipment rentals available.
The beach can be reached by foot and by boat.
3. Playa Chahue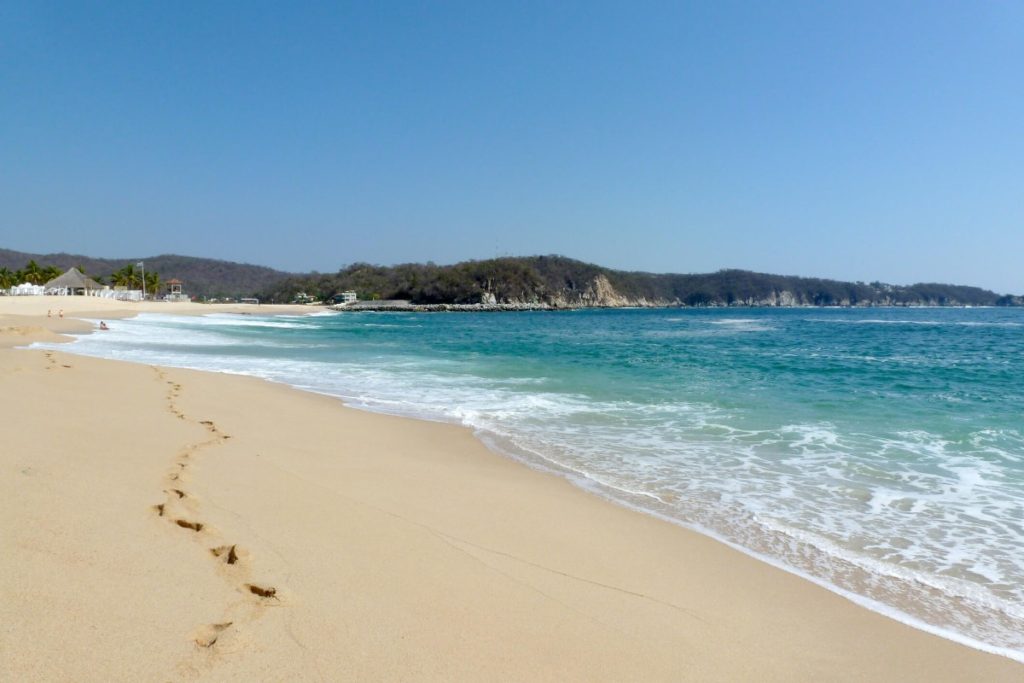 Playa Chahue is a beautiful white sand beach located in Chahue Bay. This beach has moderately high waves and can have a strong under current, so its best for experienced swimmers.
There are several beach clubs along Playa Chahue, so you'll have access to plenty of food and drink options as well.
Chahue beach Huatulco is accessible by foot and by boat.
4. Playa Santa Cruz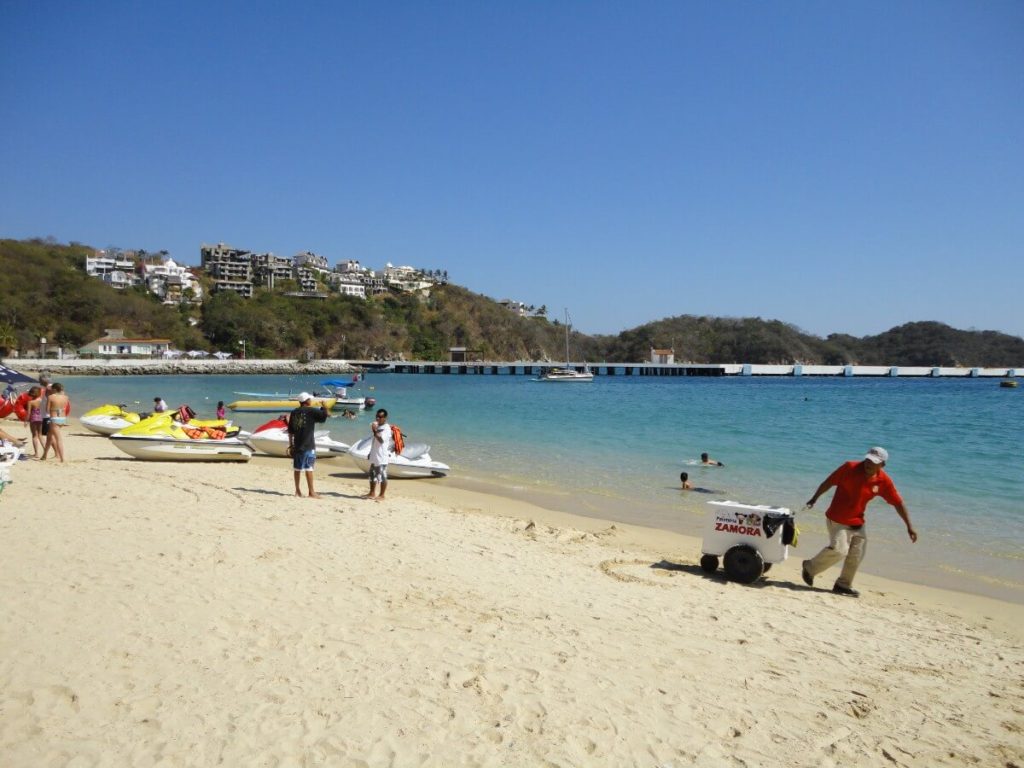 Playa Santa Cruz is one of the best beaches in Huatulco for swimming. It's also one of the busiest. You can find food, cocktails, equipment rentals, tours, and shops right along the beach.
Be prepared to have people trying to sell you things while you're here. If you're not interested, just be polite and say no thank you.
This beach is easily accessible by foot and by boat.
5. Playa Maguey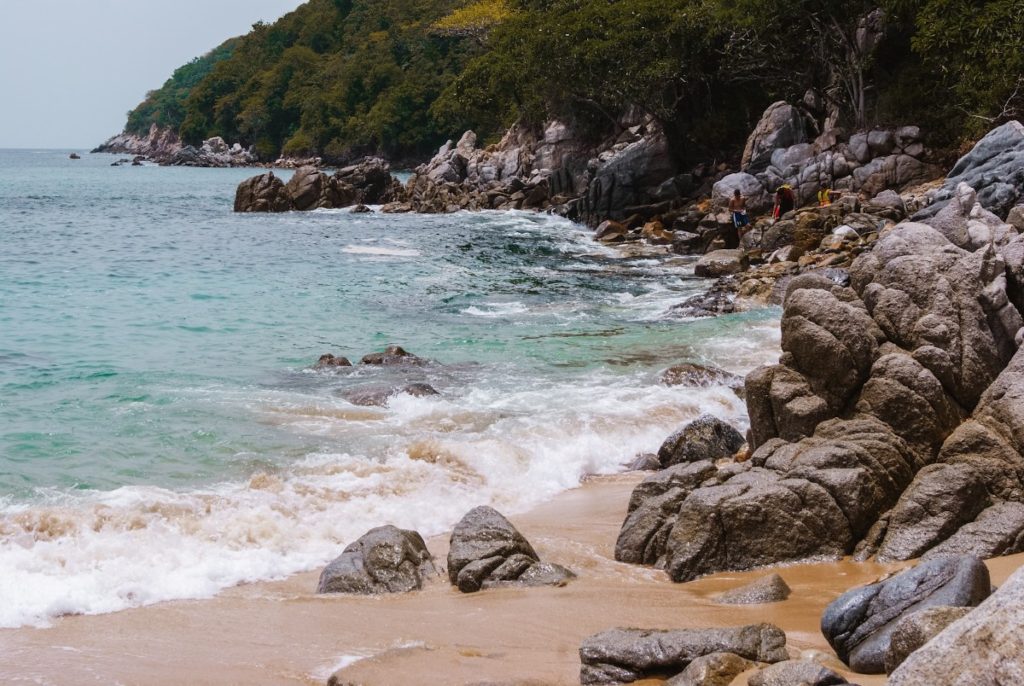 Playa Maguey is a popular beach with restuarants and bars right along the sand. The right side of the beach is bordered by a rocky cliff, so this beach is also perfect for snorkeling.
You can find equipment rentals on the beach along with any other amenities you may be looking for.
Maguey Beach Huatulco is accessible by land and boat.
6. Playa Organo
Playa Organo is right next to Playa Maguey. This beach has the same amenties but is also a popular destination for SCUBA diving.
The waves here tend to be moderate or calm.
This beach is accessible by land and boat.
7. Playa Arena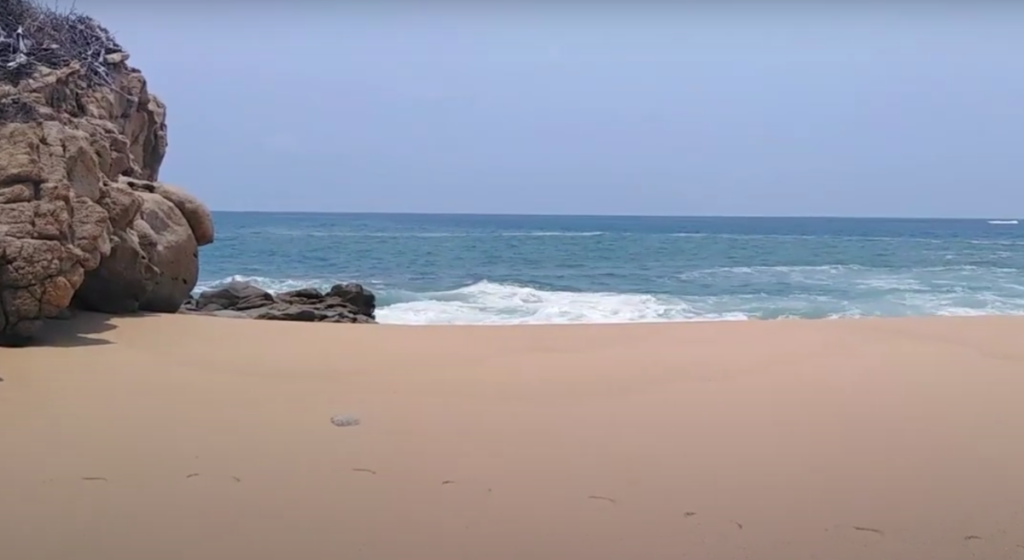 Playa Arena is a partially sandy and partially rocky beach located in the western end of Huatulco. This beach is known for having stronger waves and is not recommended for swimming.
Despite the strong waves, this beach is perfect for sunbathing and just enjoying the view. For those that are stronger swimmers, this beach is also a good option for snorkeling and diving.
There are no restuarants or other amentiies here, so bring everything you need with you.
This beach is accessible by boat only.
8. Playa San Agustín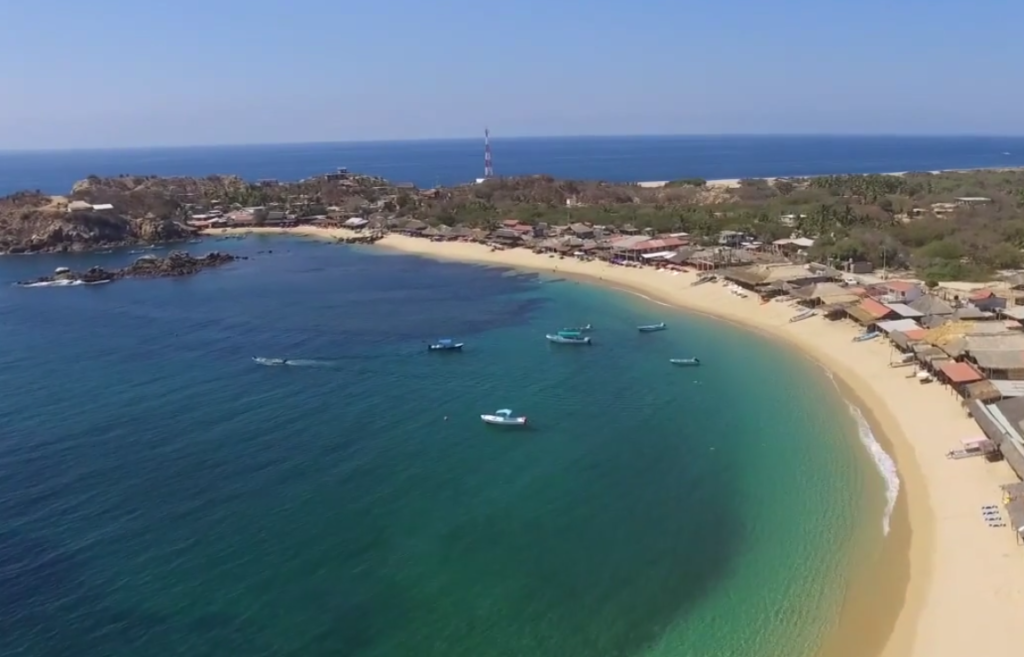 Playa San Agustin is another of the more popular beaches in Huatulco, though it is harder to get to. This beach has soft sand and gentle waves making it perfect for swimming, snorkeling and sunbathing.
There are several restaurants located along the beach and a few other amenities.
This beach is accessible by foot and by boat. Be advised the drive out to San Agustin will take about 40 minutes and then require traveling about 20 minutes down a long dirt road.
9. Playa La Bocana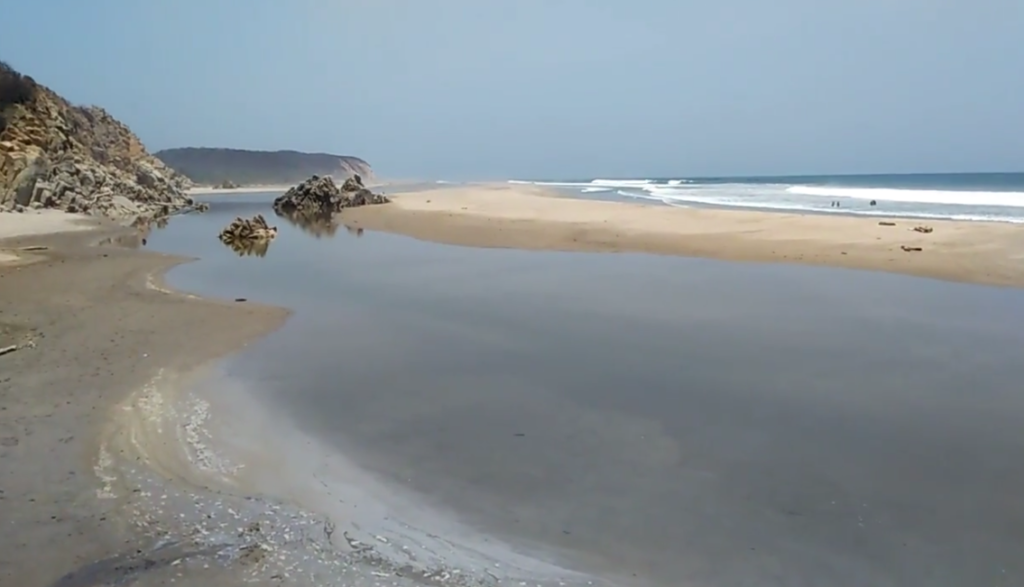 Playa La Bocana is the top destination for surfers in Huatulco. If you'd like to surf, or learn to surf, this is the place to be.
There are few restaurants found along the beach.
This beach is accessible by foot and by boat.
The 36 Huatulco Beaches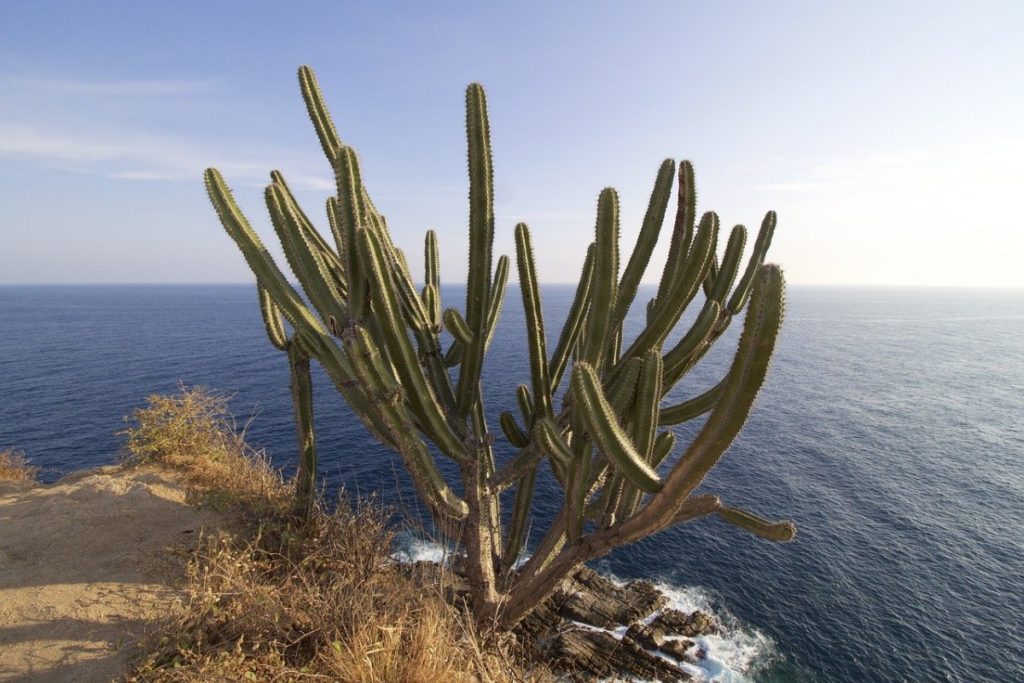 As stated above, there are a total of 36 beaches found along the Huatulco coast.
I've listed all 36 beaches down below grouped by bays from west to east. Some of the beaches are not in any of the nine bays, so I've listed those at the bottom.
Bahia de Conejos
Conejos Bay is home to four beaches. Playa Conejos and Playa Tejoncito feature shallow waters good for swimming. Tejoncity is often considered the calmest beach in Huatulco. Playa Punta Arenas and Playa Arena are known for having strong waves and swimming is not recommended.
Bahia Tangolunda
Tangolunda Bay is where you'll fnd the most upscale resorts, which means you'll also find plenty of amenities at these beaches as well. These beaches are perfect for swimming and sunbathing.
Bahia de Chahue
Chahue Bay offers the closest beaches to the town of La Crucecita. This area is where you'll find the more affordable accomodations, so amenities tend to be more affordable on these beaches as well. These beaches are perfect for swimming.
Bahia de Santa Cruz
The beaches in Santa Cruz bay tend to be the busiest as these are the beaches with the most amenities. Here you'll find plentyof beach chairs, restaurants, tours, and equipment rentals. That being said, these are some of the best beaches for swimming.
Bahia de el Organo
Playa Organo is recommended for diving and snorkeling.
Bahia de el Maguey
Playa Maguey is recommended for snorkeling and swimming.
Bahias de Cacaluta
The beaches of Cacaluta are some of the prettiest Huatulco beaches. These are a bit harder to get to than some of the other beaches, but the effort will be worth it.
Bahia de Chachacual
These beaches are best for swimming, diving, and snorkeling.
Bahia de San Agustin
The beaches of San Agustín Bay are perfect for diving and snorkeling. You'll find gentle waves and a variety of marine life. I saw lots of sea turtles during my visit, so keep an eye out for those.
These beaches are a bit hard to reach by land, but can be accessed via a long dirt road. Otherwise, they are easily reached by boat.
Beaches beyond the nine bays
Huatulco Hotels on the Beach
There are a couple dozen resorts and hotels on the beach in Huatulco. You'll find everything from upscale all inclusive resorts to budget friendly hotels. I'm including a few of my favorite recommendations down below:
As always, be sure to read hotel reviews and consider location prior to booking. In a destination like Huatulco, I recommend staying somewhere along the beach. For the most part, prices are reasonable and you'll appreciate the views and extra amenities.
I hope you've enjoyed reading about these 9 Beautiful Huatulco Beaches You Must Visit. If you enjoyed this post and would like to support this blog, please consider sharing this post. Thanks so much for reading.
Book Your Trip
Find the best flight deals by using Google Flights, then book direct with the airline. This is the search engine I use to compare flights and prices before booking my own trips.

BOOK YOUR ACCOMODATION
I recommend searching for hotels through Booking.com to compare hotels on amenities, location, and price. If you are a member of a hotel's rewards program, always book direct with the hotel. If you are not loyal to a specific hotel brand, using Booking.com for the best price.

TRAVEL INSURANCE
Travel insurance is more important than ever. For just a few dollars a day you can protect yourself and your trip. I personally use World Nomads, but whomever you choose, don't skip out on travel insurance. It can literally save you thousands of dollars.


Want to save it? Pin it.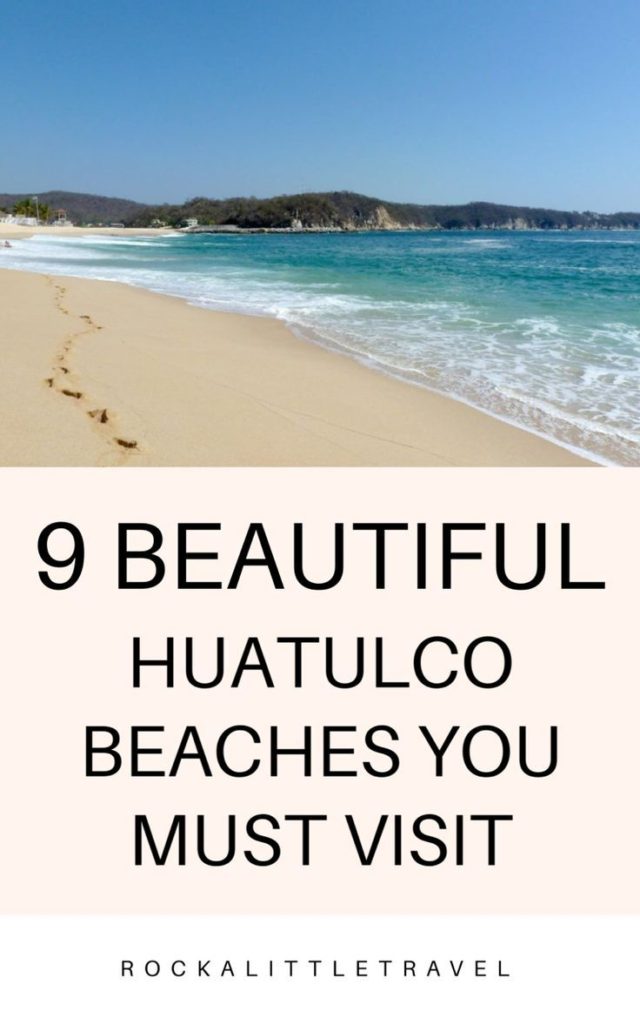 The best day trips from Merida will take you all over Mexico's vibrant Yucatan Peninsula. From the Yucatan's white sandy beaches to its abundance of …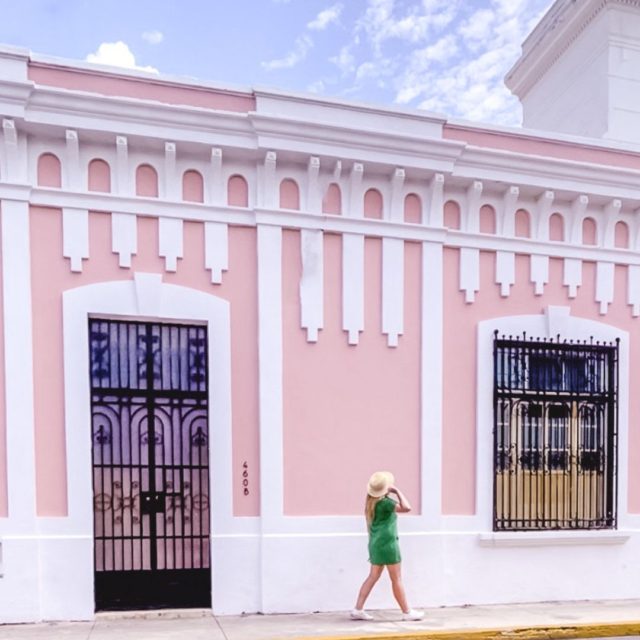 The best things to do in Merida Mexico can all be enjoyed with just a few days in this beautiful, vibrant city. Merida is located …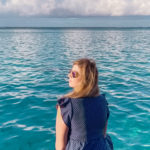 Eden Fite
Part-time Traveler | Dog Lover | Avoider of Crowds
I help busy people find creative ways to travel more.