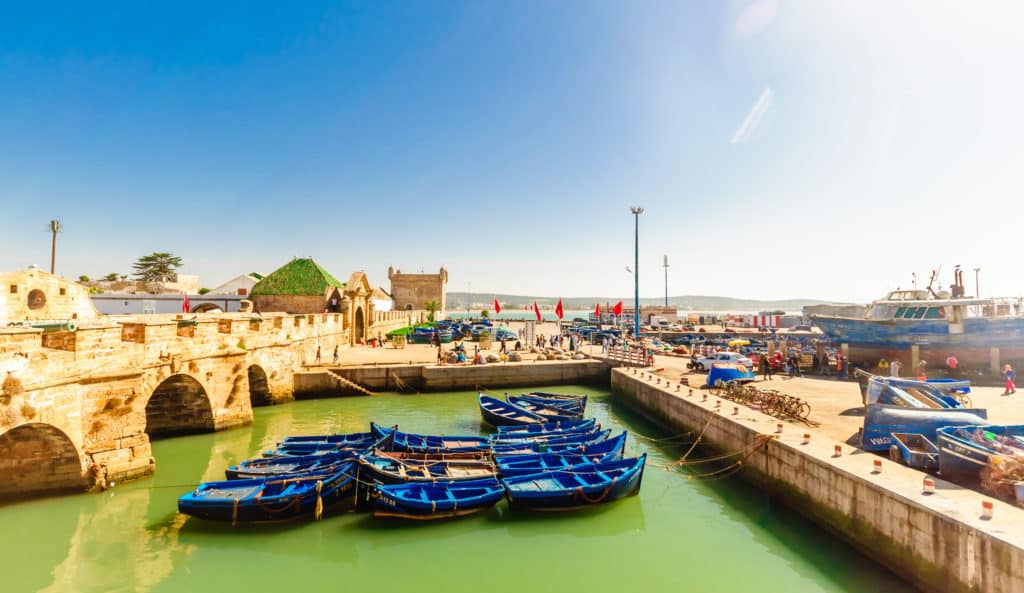 Essaouira is Morocco's beautiful laid back beach town along the country's Atlantic coast. This guide to the Top 10 Things To Do in Essaoura will help you make the most of your time.
Essaouira makes the perfect day trip when you need a break from the intensity and chaos of Marrakesh. Plan to spend at least two days here to give yourself time to relax and explore.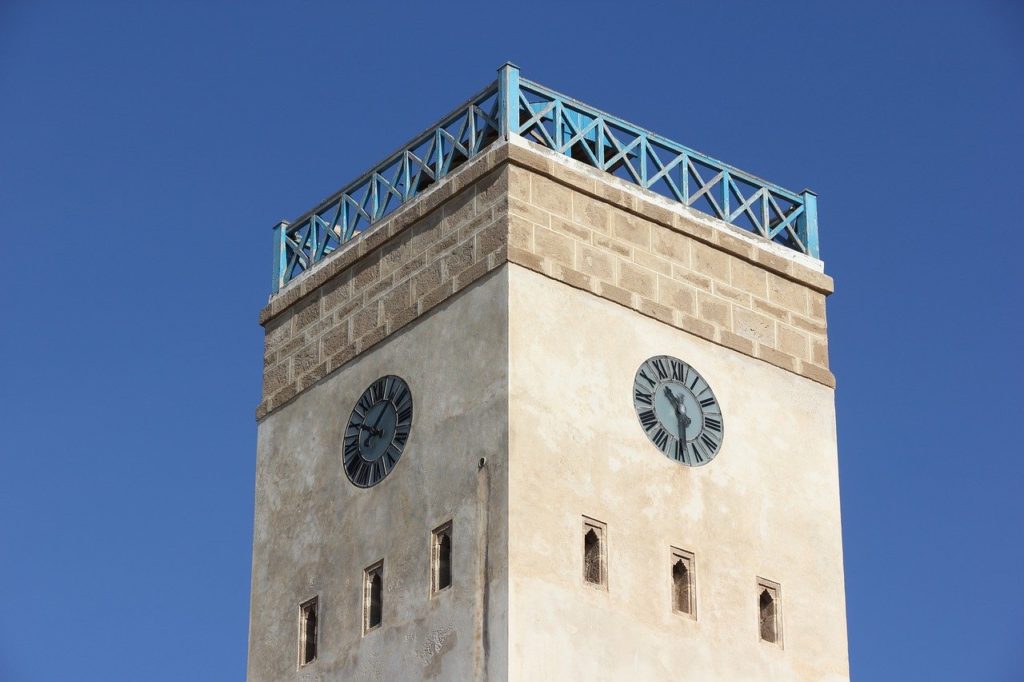 How to get to Essaouira
Before we get to all the top things to do in Essaouira, we've got to get you there first.
The easiest way to get to Essaouira from Marrakesh and most other nearby towns is to drive. From Marrakesh, the drive will take about two and a half hours.
The roads to Essaouira are flat and in good condition, so if you're comfortable with renting a car, this should be an easy drive. 
If you prefer, you can also arrange to take a shuttle or bus from one of the bus companies operating in Morocco. The busses and shuttles run regularly between Essaouira and most other major surrounding cities.
For more information on the shuttle times and rates, check out CTM or Supratours. Fares with either company should run about 70 Dirhams (about $7.70 USD) per person each way plus a few Dirhams extra for luggage. 
If you don't want the hassle of reserving a shuttle, you can catch a taxi from the Marrakesh airport. The taxi will cost about $100 USD each way. 
Top 10 Things To Do in Essaouira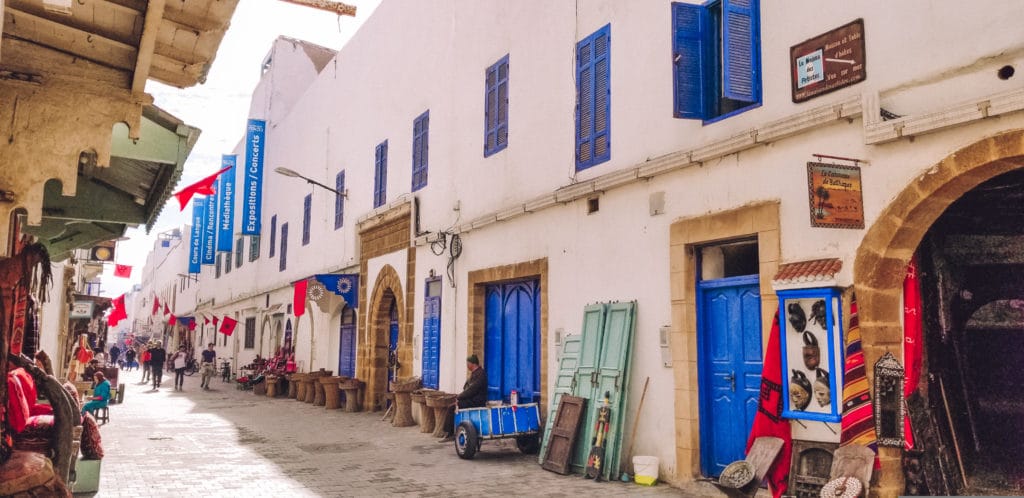 1. Explore the Medina of Essaouira
One of the most popular things to do in Essaoura is to explore the Essaouira medina.
If you've also experienced the medina in Marrakesh, you will find that this one is quite the contrast.
The medina in Essaouira is calm, not nearly as congested, and much quieter. Basically, you'll be able to walk around without much hassle.
You should still expect to bargain for purchases here but will likely receive a more fair price from the beginning.
The shops in the Essaouira Medina include a wide range of options.
Visitors to the medina can find shops selling traditional Moroccan clothing, shoes, home textiles, wood carvings and statues, traditional Moroccan rugs, and even musical instruments.
You could easily spend an entire afternoon exploring the Medina, so be sure to leave yourself enough time so you don't feel rushed.
If you're looking for some unique textiles for your home, this is the perfect place to find them.
You also do not need to worry about getting lost in the medina here, it's not that big.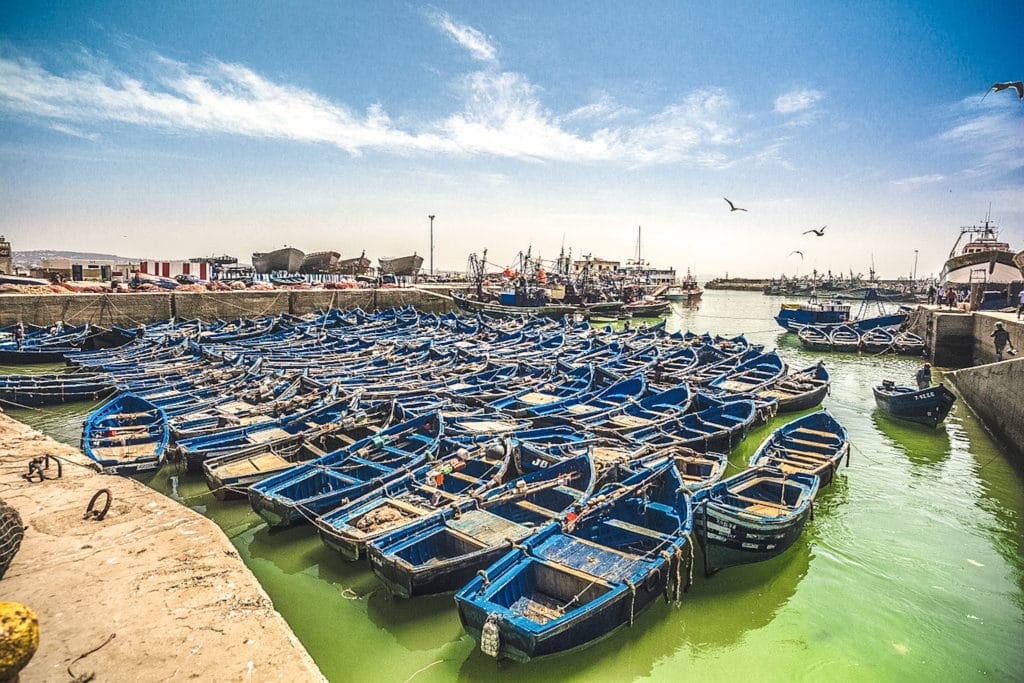 2. Visit the Fish Market
Essaouira is known for it's seafood, which isn't surprising given its location along the Atlantic.
If you enjoy seafood, be sure to make your way over to the fishing port and stop by the fish market.
Several of the stalls in the fish market will allow you to select a fish from their catch that day and cook it fresh to order right in front of you.
It's a truly unique experience and likely some of the freshest seafood you'll ever eat.
Even if you're not a fan of seafood and fresh fish, it's still worth a trip down to the fishing port.
The fish market in Essaouira is one of the most lively in the country, and you don't want to miss it.
3. Explore the Citadel
Adjacent to the medina, you will find a pathway leading up to the citadel.
Essaouira was built like a fortress to protect it from invaders and most of the fortifications remain in place today.
If you walk up the pathway you will find a beautiful view of the ocean and surrounding city. This is a great place for photos too.
There are lots of small lookouts and arches to pose with, so walk around for a while and just enjoy the view. 
4. Sample the Pastries
Before you leave the medina, make sure you stop into Patisserie La Bienvenue for something sweet.
Patisserie La Bienvenue is a local bakery selling a variety of fresh Moroccan pastries.
I recommend getting a box with a mix of everything, most of them were fantastic.
Traditional Moroccan pastries are made from ingredients such as honey, almonds, pistachios, and dates. The ones with the honey were my favorite.
While these did not make it back to our hotel, I believe these would be perfect with coffee or a fresh mint tea the next morning… if you don't eat them before then.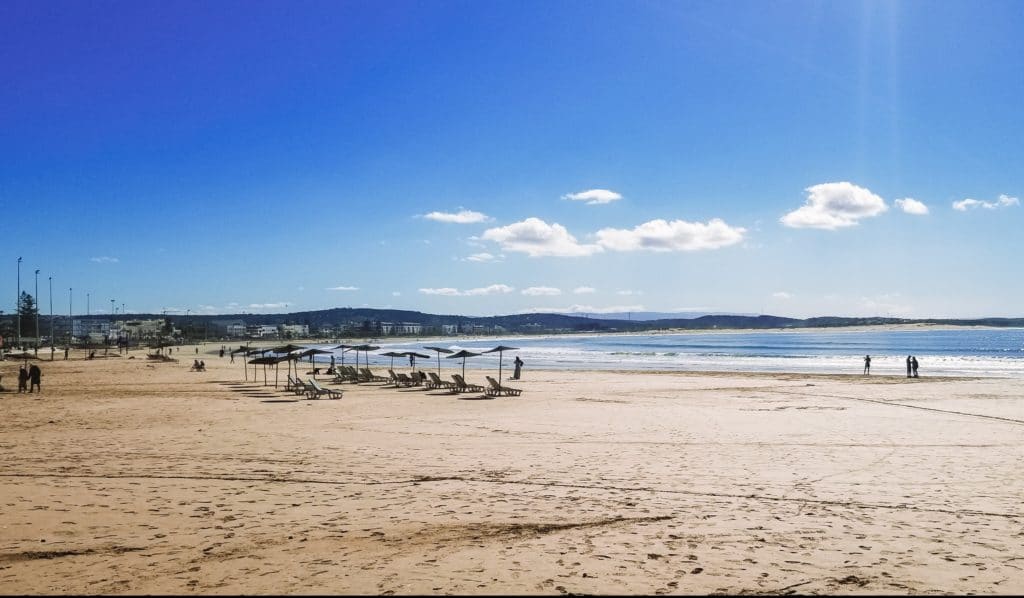 5. Walk Along Essaouira Beach
One of the most peaceful things to do in Essaouira is to head to the beach. You'll find the Essaouira beach adjacent to the old city, just a few minutes walk away.
Spend some time walking along the beach after you've finished at the medina. The beaches in Essaouira can be very windy but are also quite beautiful.
If the weather is right, this is a great place to spend the afternoon. The beach and water is fairly clean, so you should have no problem going for a swim if you like.
Just be mindful of the waves, if the water seems to rough, you may wish to enjoy the view from the sand.
You'll find a few areas with beach chairs and umbrellas available, which are available to rent for the day for just a dollar or two. There are also small shops and vendors selling food and drinks.
I did not see any beer or cocktails for sale in the area. You are in Morocco so I do not believe vendors are permitted to sell alcohol outside like that, but I could be wrong.
But you will find water, juices, tea and smoothies.
Both windsurfing and kitesurfing are extremely popular activities here. If you have the time, you may wish to join in the fun.
Which brings me to my next recommendation on things to to in Essaouira, which is of course, Kitesurfing.
6. Visit the Sidi Mohamed Ben Abdellah Museum
You'll find the Sidi Mohamed Ben Abdellah Musuem in the Medina of Essaouira. The musuem is housed in a beautiful former mansion that dates back to the 19th century.
The musuem itself features art and artifacts, such as clothing and musical instruments, that tell the story of Morocco's history and culture.
Visitors to the musuem will have the opportuntiy to learn more about the Berber culture as well, with many artifacts used in Berber rituals on display.
The Sidi Mohamed Ben Abdallah Musuem is open daily. Hours vary but they usually open by 9:00 a.m. and close at either 5:30 p.m. or 9:00 p.m., depending on the day of the week.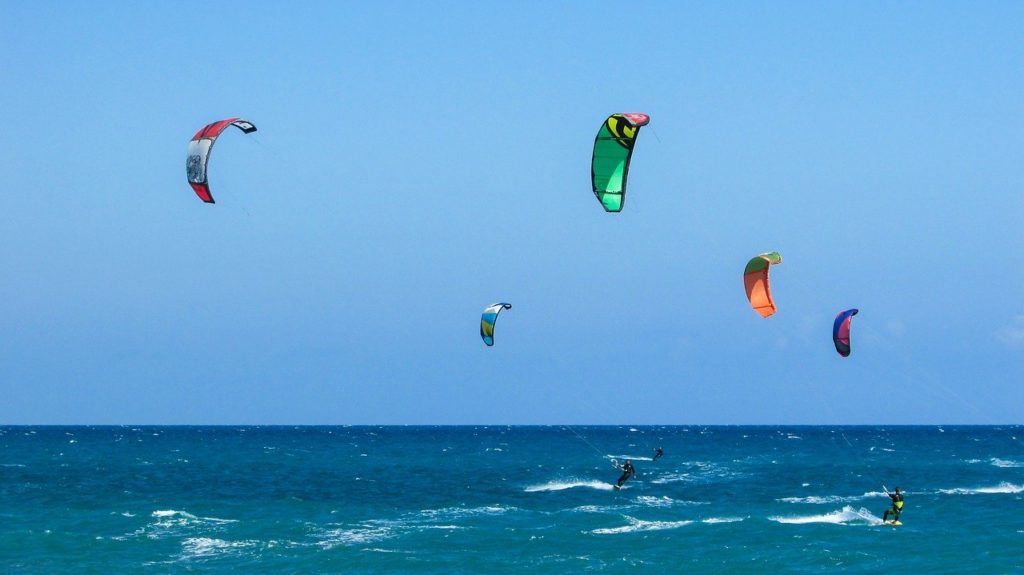 7. Try Kitesurfing
If you're looking for adventurous things to do in Essaouira, consider kitesurfing.
Essaouira is an incredibly popular destination for kitesurfers and windsurfers. The main reason these activities are so popular is that, as beautiful as Essauoira is, it's a windy city.
So while it may not be the best destination for sunbathing, it sure is perfect for water sports.
In fact, people come to Morroco's Atlantic coast from all over the world just to go surfing, kitesurfing, or windsurfing.
Even at the airport you'll see tons of people hauling their gear through the terminal.
If you're coming to Essauoira and you're looking to try kitesurfing or windsurfing for the first time, that's fine too. You'll find stands along the waterfront offering lessons and gear to rent.
Prices are affordable, but don't forget to bargain for a good price.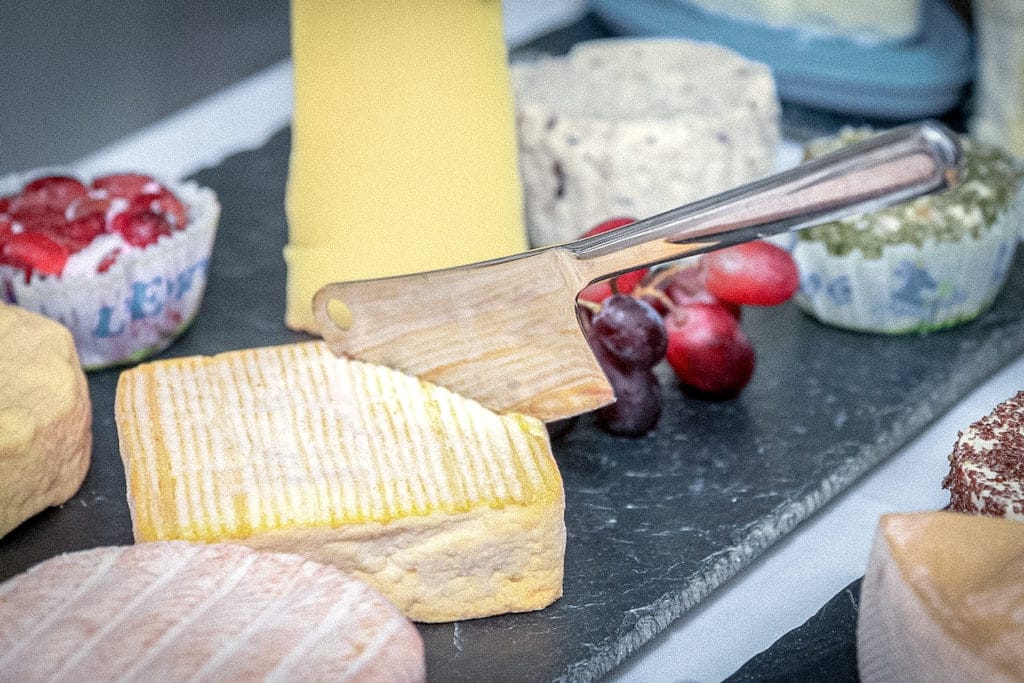 8. Grab lunch at La Fromagerie
One of the more unique things to do in Essauoira is to grab lunch at the popular restaraunt La Fromagerie.
As the name suggests, La Fromagerie specializes in delicious cheeses. And yes, they also serve wine.
You can order a variety of different cheese plates and the staff are happy to recommend a good wine pairing.
In addition to the cheeses, they also serve fresh salads, pastas, and seafood.
The setting is beautiful as well. They have both indoor and outdoor seating. If the weather is right, I recommend sitting outside on the patio. It's a great spot to get some pictures if you like as well.
La Fromagerie opens daily at noon. They do not have a website that I have been able to find, but Google tells me they also close at midnight.
If you plan to arrive in the evening, I would call ahead to make sure they are open.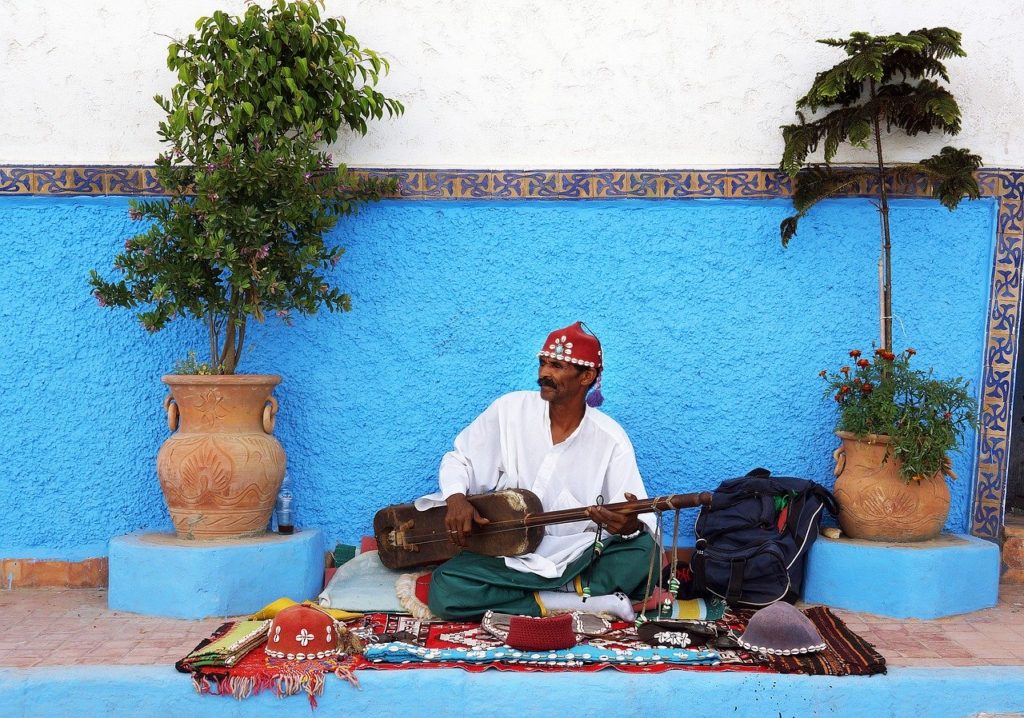 9. Listen to Live Music
One of the most fun things to do in Essaouira is to find live music. Many of the local restaurants will feature live music in the evenings.
You may also stumble across live music as you're exploring the Essaouira Medina.
If you're looking for local live music over dinner, here are a few suggestions:
Restaurant D'Jazy
Le Relais
Restaurant Le Sirocco
Taros
I am not linking to the restaurants above because they do not have websites to link to. If you enter the restaurant names in Google Maps you'll be able to see their location, hours, and read some reviews.
Music is a big part of the culture in Morocco, so you won't have any trouble finding some.
In addition to finding music at many of the local restaurants, there is also an annual Gnaoua Festival held annually in Essaouira.
The festival's website describes the event as follows:
Deeply rooted in North African styles, sounds and traditions, the festival is a vibrant and immersive experience, filling the city's streets, squares, docks and performance venues with a fantastic extravaganza of sound and colour. 
The dates for the 2020 Gnaoua Festival have not yet been announced, but you can find more information by visiting the event's website.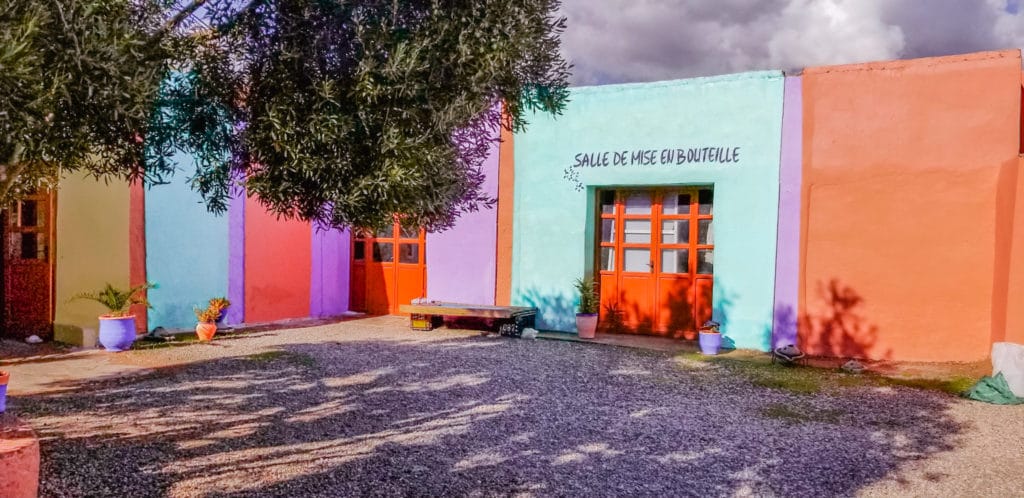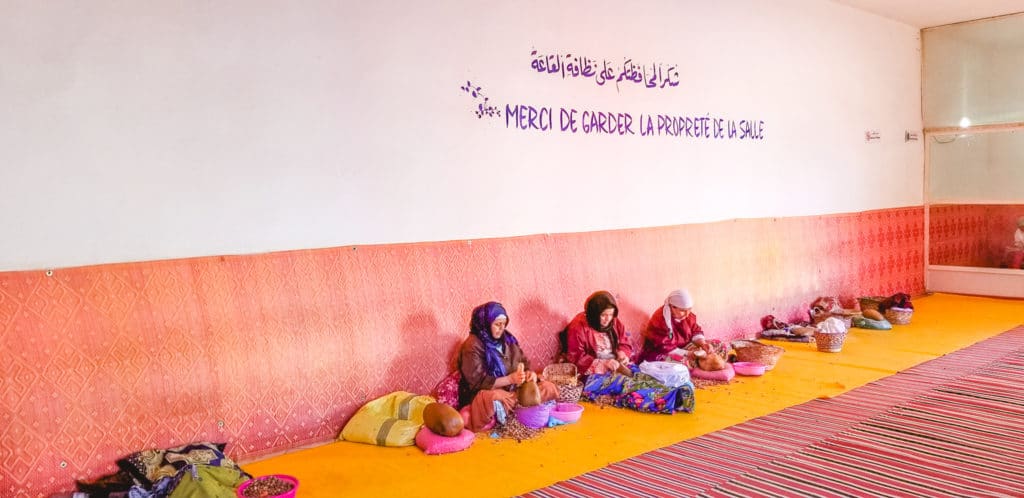 10. Tour an Argan Oil Cooperative
There are many argan oil cooperatives across Morocco, including one about 20 minutes outside of Essaouira.
If you're interested in learning about how argan oil is processed and made into popular products, be sure to stop into Marjana Cooperative for a quick tour.
Visitors can participate in a short tour of the facility, see the argan oil being processed, and meet some of the women working there.
The tour ends in the coop store, where you can purchase a variety argan oil products. Proceeds from the sale of the argan oil products go back into the coop. There is however, no pressure to buy.
I am unsure if this cooperative is actually owned by the women who work there.
I have read that many of the women's argan oil coops in Morocco are actually owned by men who just employ women to work there.
However, I did find it worth my time to learn more about the uses of argan oil and how it is produced.
I also found that some of the smaller items and products made excellent gifts to bring back home for friends as souvenirs.
Many of the smaller items are priced quite reasably, so you can pick up quite a few products for very little money.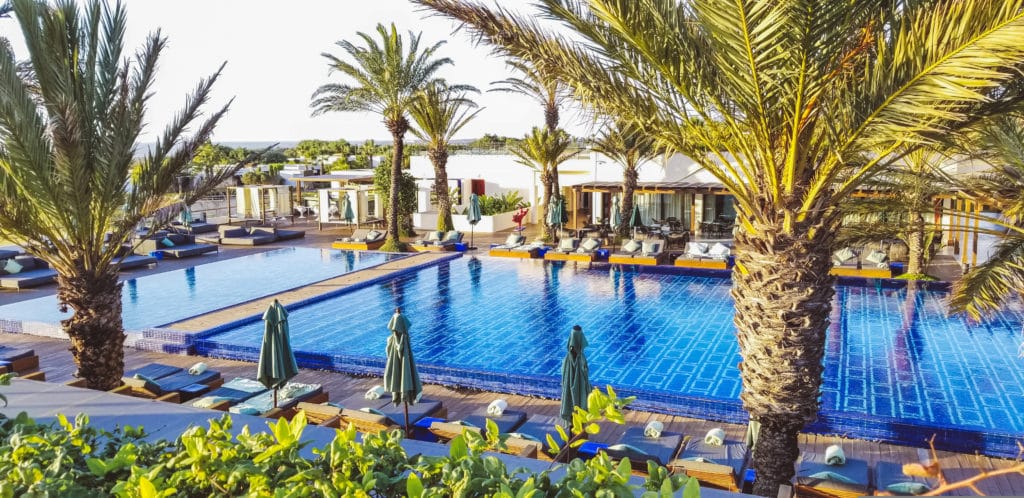 Where to stay in Essaouira
You can find accommodations in a range of budget options in Essaouira. I've listed an option from each price point below to give you an idea of what's available:
Budget
Surf Essaouira Hostel: Located in the Medina in Essaouira, features a rooftop terrace and free breakfast. Single, double and triple rooms available. This hostel also offers surfing packages if you'd like to take lessons while you're here. 
Moderate
Hotel Sofitel Golf and Spa: This hotel features a large pool, several restaurants, a spa, and all rooms face the ocean. The hotel is located on a hill about a five to ten-minute drive to the medina and the beaches. 
Luxury
Heure Bleue Palais: This five-star hotel features elegantly appointed rooms, a gorgeous rooftop terrace with a swimming pool, and a fantastic restaurant. The hotel is located within the Medina and is walking distance to the beaches. 
I hope you've enjoyed my post about things to do in Essauoira and that you've found it helpful in planning a trip of your own. If you liked this post, please consider sharing it. It really helps me a lot. Thanks for reading.
If you're looking to explore Morocco a bit further, consider visiting Ait Ben Haddou near Ouarzazate on your way to the Sahara. 
Book Your Trip
Find the best flight deals by using Google Flights, then book direct with the airline. This is the search engine I use to compare flights and prices before booking my own trips.

BOOK YOUR ACCOMODATION
I recommend searching for hotels through Booking.com to compare hotels on amenities, location, and price. If you are a member of a hotel's rewards program, always book direct with the hotel. If you are not loyal to a specific hotel brand, using Booking.com for the best price.

TRAVEL INSURANCE
Travel insurance is more important than ever. For just a few dollars a day you can protect yourself and your trip. I personally use World Nomads, but whomever you choose, don't skip out on travel insurance. It can literally save you thousands of dollars.


Related Posts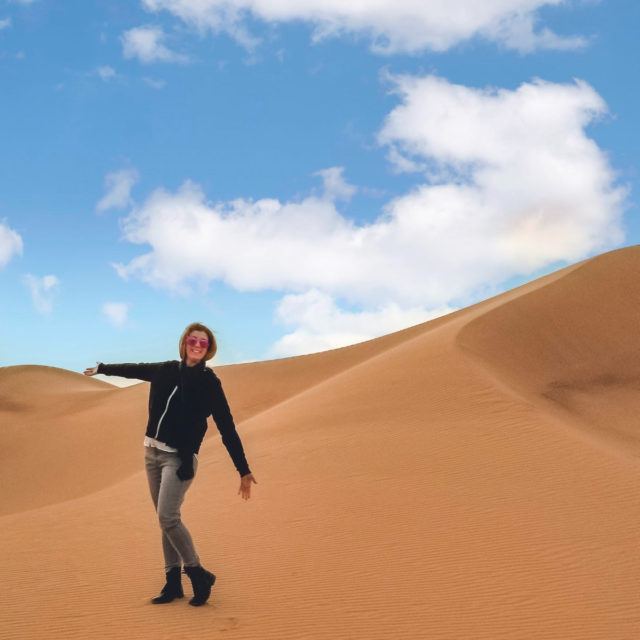 Desert camping in Morocco has been one of my greatest adventures yet. During my visit to Morocco in November, our group spent an incredible night …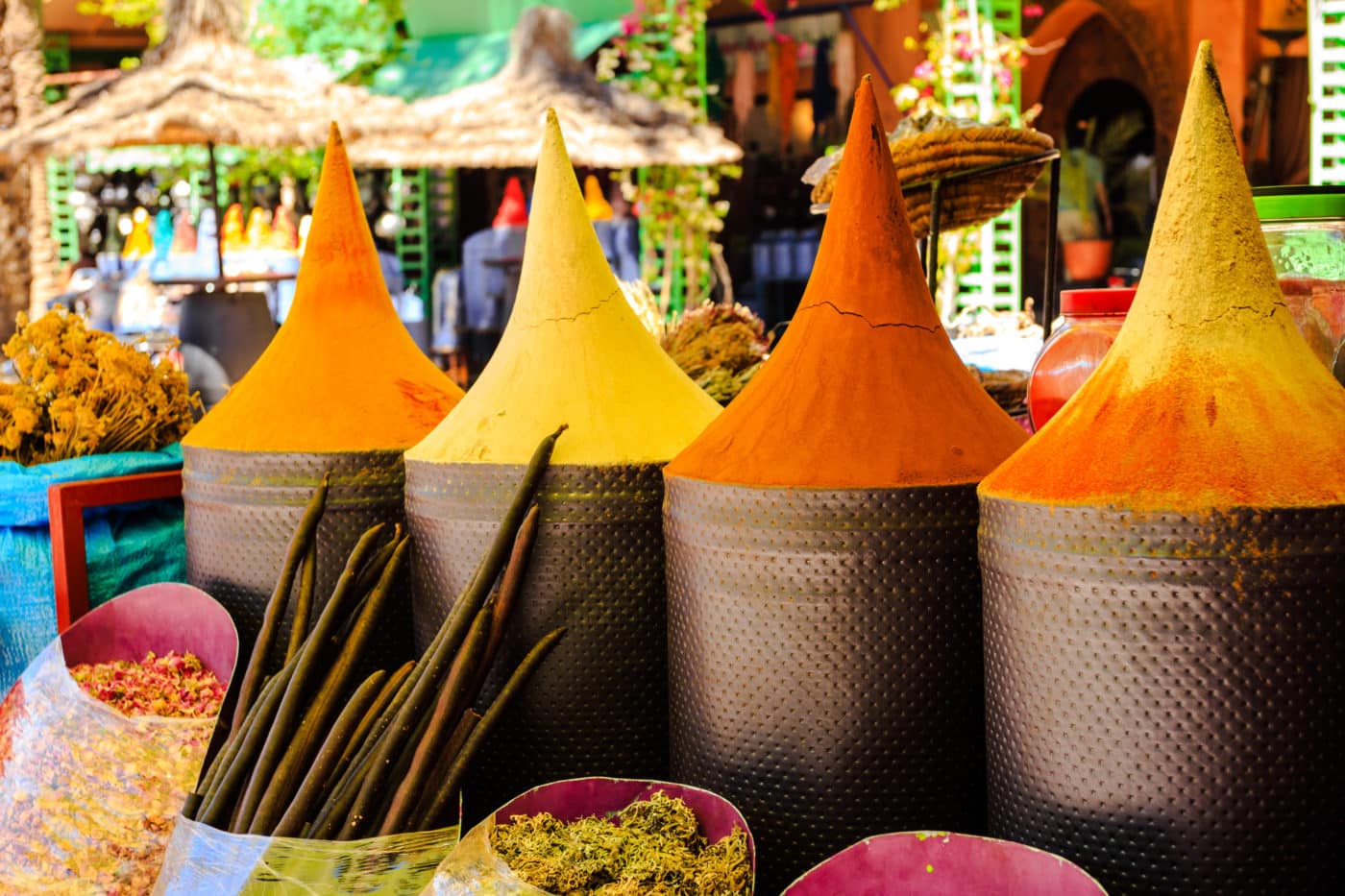 Photo by Getty Images Any trip to Morocco should include at least one day in Marrakech. This vibrant and bustling capital city offers a total sensory …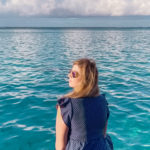 Eden Fite
Part-time Traveler | Dog Lover | Avoider of Crowds
I help busy people find creative ways to travel more.