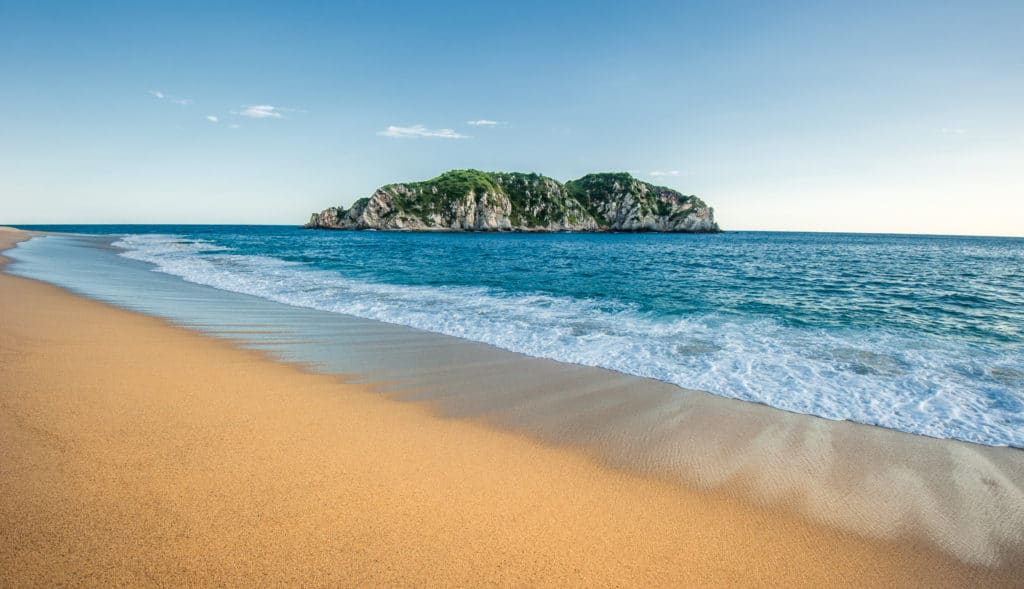 Huatulco Mexico is a stunning beachside town located along Oaxaca's sunny Pacific coast.
Huatulco is famous for its nine bays, over 30 white sand beaches, and variety of luxury resorts. A Huatulco vacation is the perfect opportunity to relax while sipping fruity cocktails in the sand.
The weather is warm, the water is clear, and travel is affordable. At the moment, the majority of tourism here is domestic, with only about 20% of tourists visiting internationally. I tell you this because this will likely not be the case for much longer.
Not only is Huatulco making a name for itself because its beautiful, fun and affordable, but nearby Puerto Escondido is becoming an increasingly popular backpacker destination.
With that, I recommend planning your visit now while prices are low and crowds have yet to arrive. 
Read on for how to plan the perfect Huatulco Mexico vacation. 
Where is Huatulco?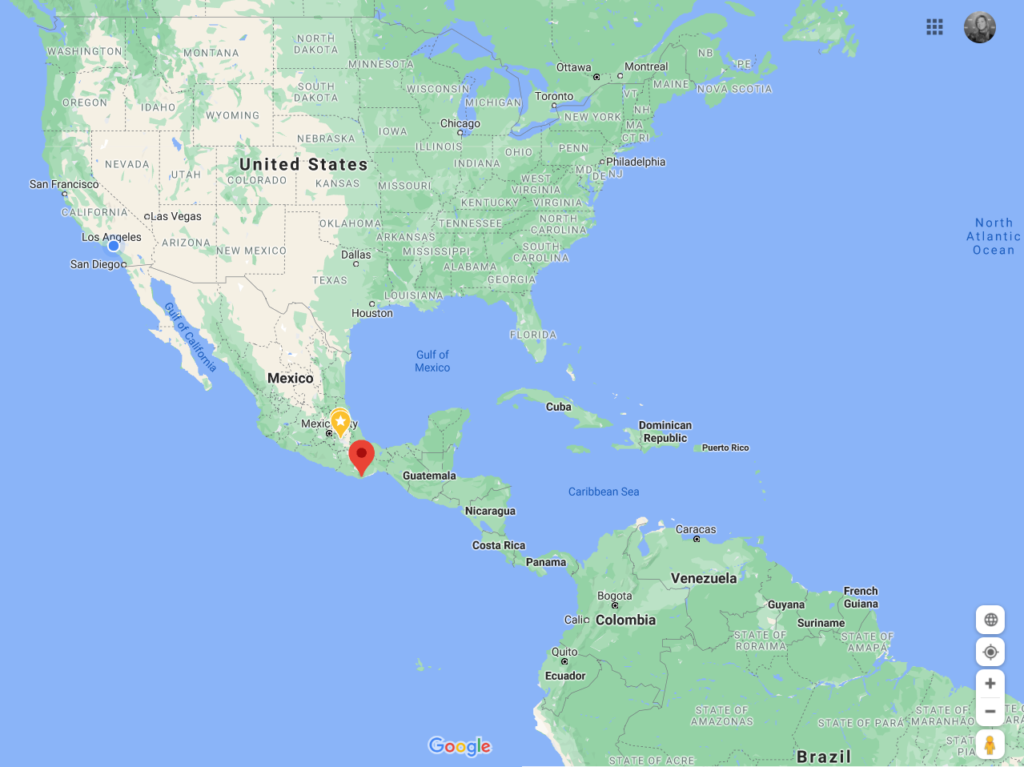 You'll find Huatulco in southern Mexico along the country's Pacific coast. The town of Huatulco Mexico is found in the southern state of Oaxaca, about five and a half hours south of Oaxaca city.
Below are travel times to Huatulco Mexico's resort area from other cities in Mexico:
Puerto Escondido: 2 hours 10 minutes
Acapulco: 9 hours 15 minutes
Oaxaca city: 5 hours 30 minutes
Mexico City: 11 hours 45 minutes
Cancun: 19 hours 40 minutes
Guadalajara: 17 hours
Puerto Vallarta: 22 hours 15 minutes
If you don't want to drive these distances, you can always fly into the Huatulco airport.
How to Get to Huatulco Mexico
The best way to get to Huatulco is to fly. You can find round trip flights from Mexico City for around $100. It's a quick flight, around one hour and ten minutes.
The international airport is small but just a short 20 to 30 minute drive to your hotel, depending on where you are staying. 
Once you arrive, head over to the car rental center near the exit to pick up a car. Driving in Huatulco is extremely easy. The roads are decent, there is no traffic, and its plenty safe.
If possible, make your car rental reservation ahead of time to get a better deal. If you happen to not have a reservation don't worry about it. Just stop at any of the major car rental companies and ask what they have available.
As I mentioned earlier, there are not a lot of people coming through here yet, so you'll likely have plenty of options. Before you leave, don't forget to ask for a map so you can find your way to your hotel if you don't have phone service or a GPS. 
If you decide not to rent a car then taxis are your next best option. You will find taxis waiting outside as you exit the airport. 
Who flies to Huatulco Mexico
There are several airlines that fly into the Huatulco airport. Below is a list of the airlines who currently service the Huatulco airport.
Volaris
Aeromexico
Interjet
Viva Aerobus
Delta
American Airlines
11 Things to Do in Huatulco Mexico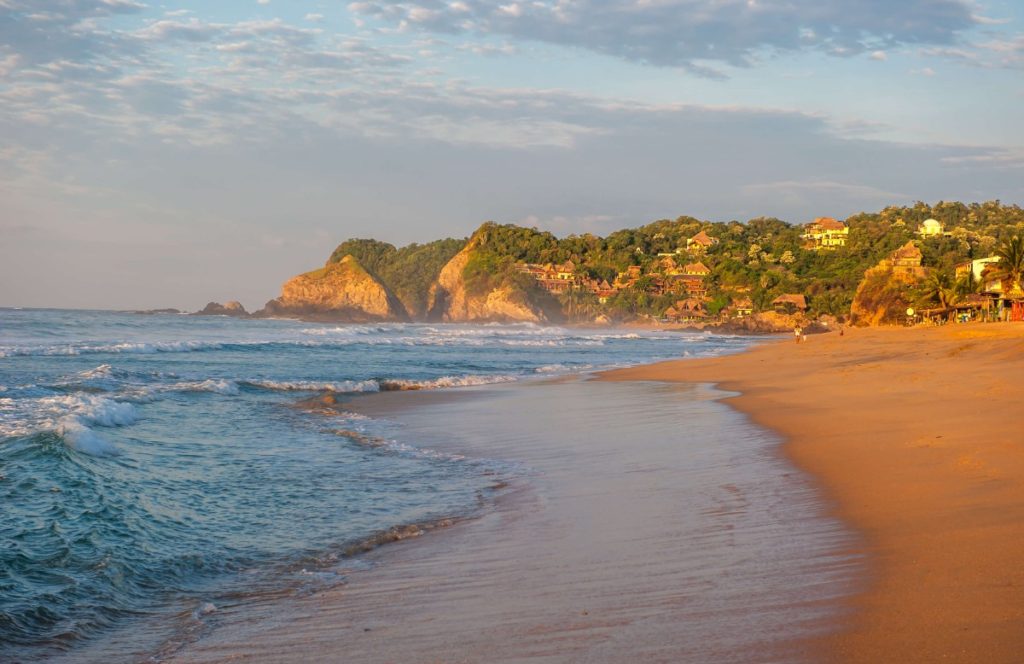 Huatulco is all about the beaches and sunny weather. There are a ton of unique and adventurous outdoor Huatulco activities to fill your days during your visit. In order to help you plan, I put together this list of the top 11 things to do in Huatulco Mexico.
I hope you have as much fun as I did.
1. Spend the day on a boat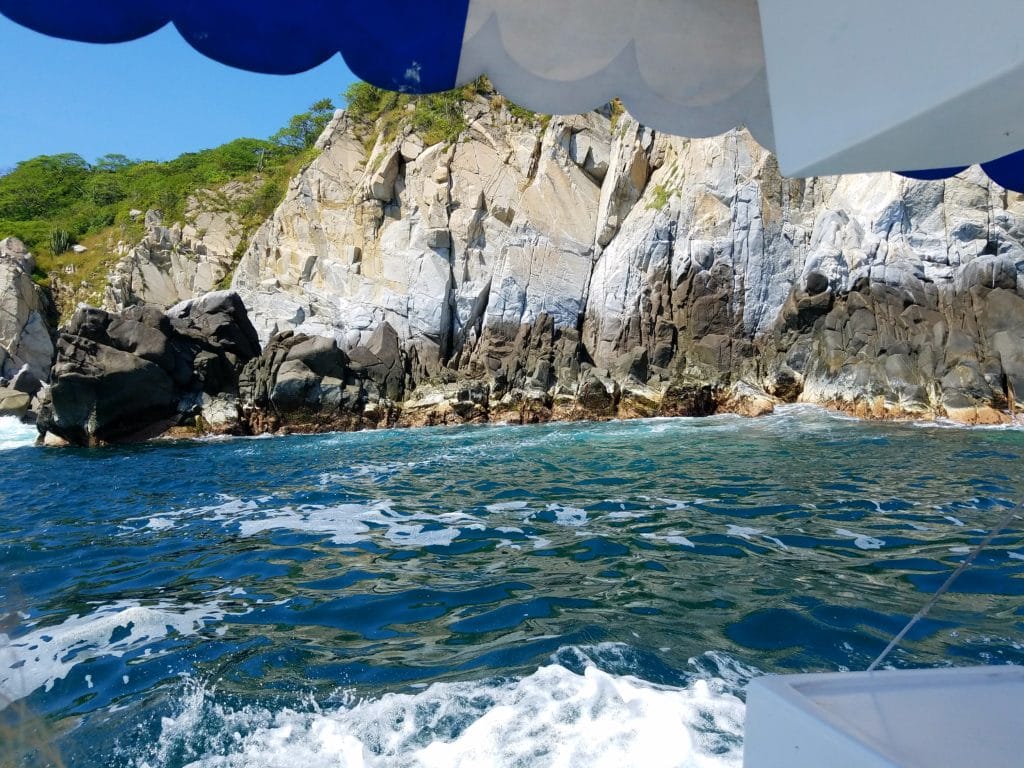 One of my favorite Huatulco things to do is to go boating. If you're going to visit Huatulco, you need to get yourself on a boat and get in the water. Plan to spend at least one full day boating, swimming, snorkeling, and exploring all the beautiful Huatulco beaches.
Out of all the outdoor activities available to you here in Huatulco, I think boating is the most fun. The easiest way to get yourself on a boat is to speak to the front desk or concierge at your hotel.
The front desk staff can make reservations for you to have a private boat or arrange for a boat tour. Don't worry, you don't have to drive the boat, you'll have someone to do that for you. The cost will be around $100 for two people.
The best part about having your own boat is that you get to go wherever you want. Make sure to be on the lookout for sea turtles, as there are quite a few swimming around in the bays.
Once you've got your boat, plan to spend the day searching for sea turtles, swimming and snorkeling.
Guided tours are also available for those interested in snorking, diving, or sport fishing with a group.
Can you swim in Huatulco Mexico
Absolutely. In the section below I tell you which beaches are best for swimming.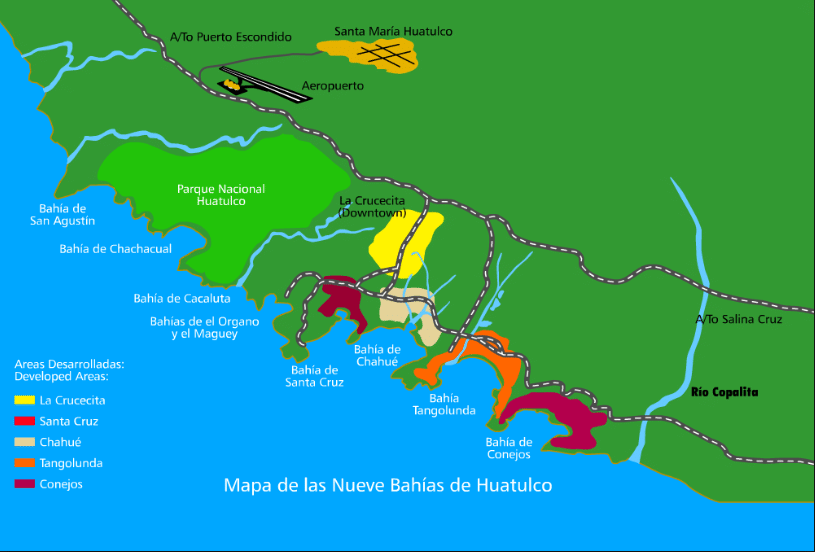 2. Explore the Nine Bays of Huatulco
Now that you've got your boat, seize the opportunity explore all nine bays of Huatulco.
The map above shows you where each is located. If you've got your boat for the full day, you will have no problem exploring all the bays, seeing some turtles, doing some snorkeling, and stopping for lunch in between.
At the very least, try to make it to at least seven bays. Below is a quick rundown of what to expect from each of the nine bays:
San Agustín Bay: This bay is home to the largest coral reef in the Pacific, making it a great place to try out that snorkel gear.
Chachacual Bay: This is a peaceful beach popular with locals. There is a coral reef surrounding the beach here as well, so this is also a good spot for some snorkeling.
Cacaluta Bay: This bay is a major bird migration spot. This is not the most ideal place for swimming, but you'll be able to see some pretty cool looking birds if that's your thing.
Maguey Bay: This is where you will likely find your lunch. There are several restaurants serving food and drinks here. If you forgot snorkel gear, you can also find a place to rent your gear while you're here. You'll find white sand beaches and gentle waves in this bay, so it's perfect for swimming and snorkeling after you've had your lunch.
Organo Bay: Found right next to Maguey bay, Organo also features white sandy beaches and gentle waves. This is also a nice spot for swimming and snorkeling but is less crowded than Maguey.
Santa Cruz Bay: This is the bay where all the cruise ships dock. You can find lots of restaurants, bars and shops here. You can also find boat and snorkeling tours, along with any other activity you might be looking for.
Chahue Bay: This is where the marina is, there is also a small shopping center located here.
Tangolunda Bay: This is the largest bay in Huatulco and the main hotel zone and tourist area with lots of water sports available. If you're looking to find yourself a jet ski, this is the place to do it. 
Conejos Bay: This is another peaceful spot perfect for swimming. 
3. Go Snorkeling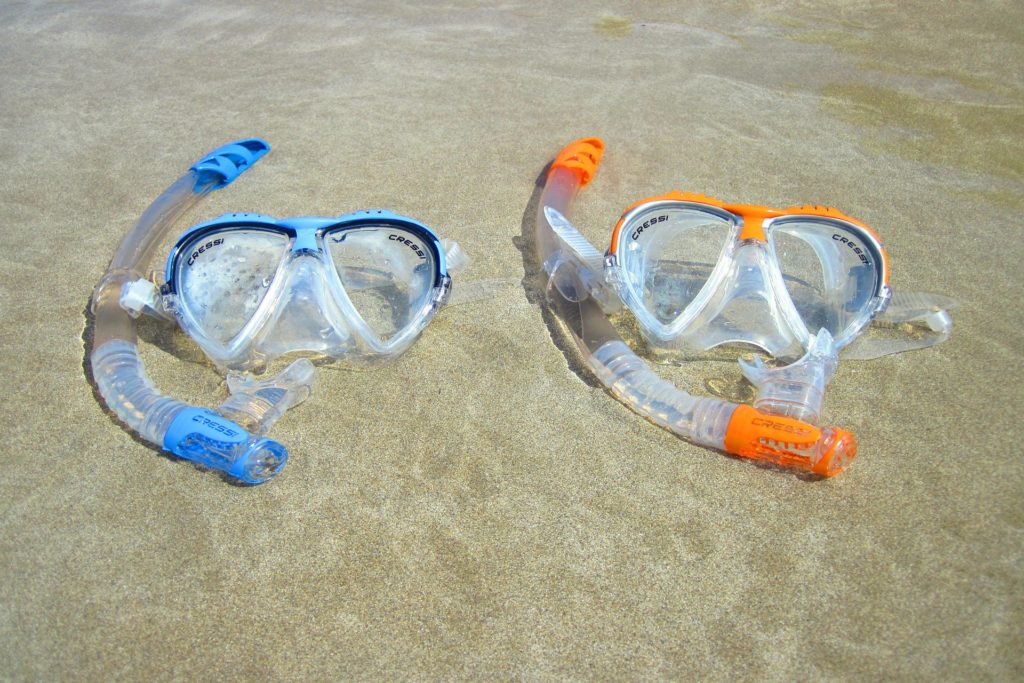 I strongly encourage you to check out the snorkeling in the various bays as you're boating around. The water is clear and there are small reefs near the shore that are perfect for viewing a variety of fish and other marine life.
Ask the captain of your boat for snorkel gear before you head out. If you happen to forget, you can also rent snorkel gear along the beaches during the day for just a few dollars. 
If you're also interested in scuba diving, Huatulco is an excellent place to do it. There are dozens of excellent dive spots scattered about the areas many bays.
There are also dive schools in Huatulco if you're looking to get certified.
4. Visit the Archaeological Parks of Copalita or Hagia Sofia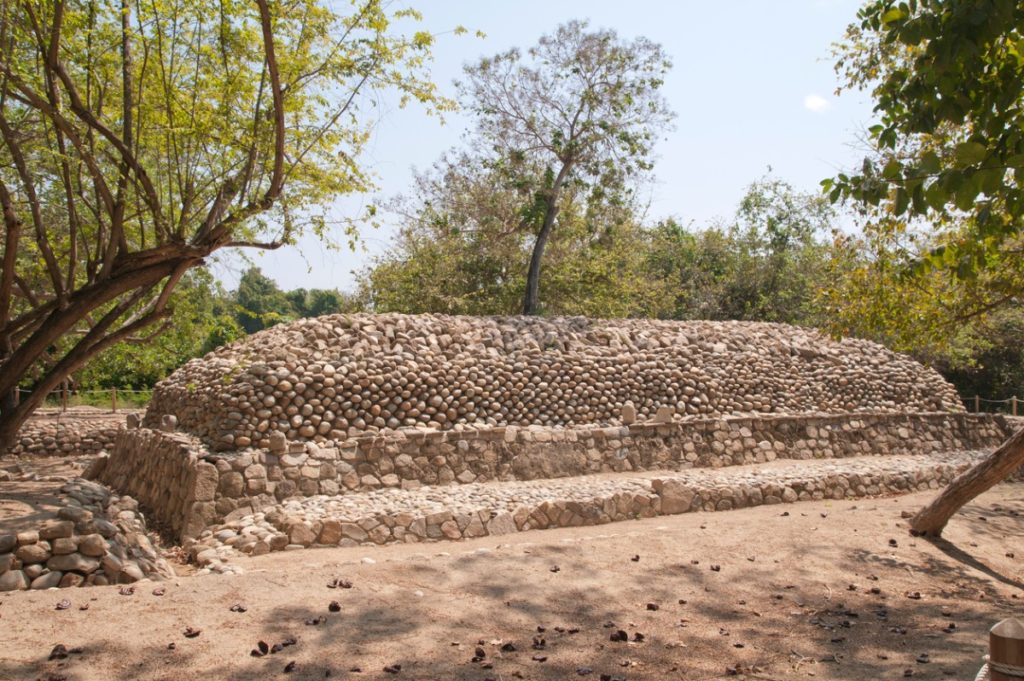 The Archaeological Park of Copalita is a local park located along the coast. Inside the park you'll find an archaeological site with Zapotec remains including pyramids, ball courts, and homes.
The park is about 90 minutes from La Crucecita and round trip guided tours are available. Entrance to the park is $60.00 MXN. 
Hagia Sofia is located about 45 minutes from La Crucecita. At Hagia Sofia, you will find an archaeological site, a botanical garden, walking trails, a waterfall, and zip-lining.
5. Go Rafting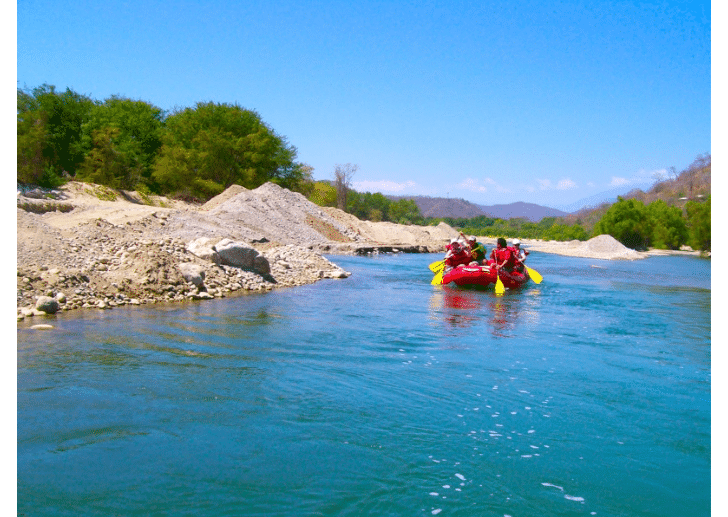 Rafting is a very popular activity on the Copalita river, which runs from the Sierra Madre to the Pacific Ocean.  Group trips can be arranged for beginners or experienced rafters. Prices start at about $40 for 1- 3 hours. 
6. Rent an ATV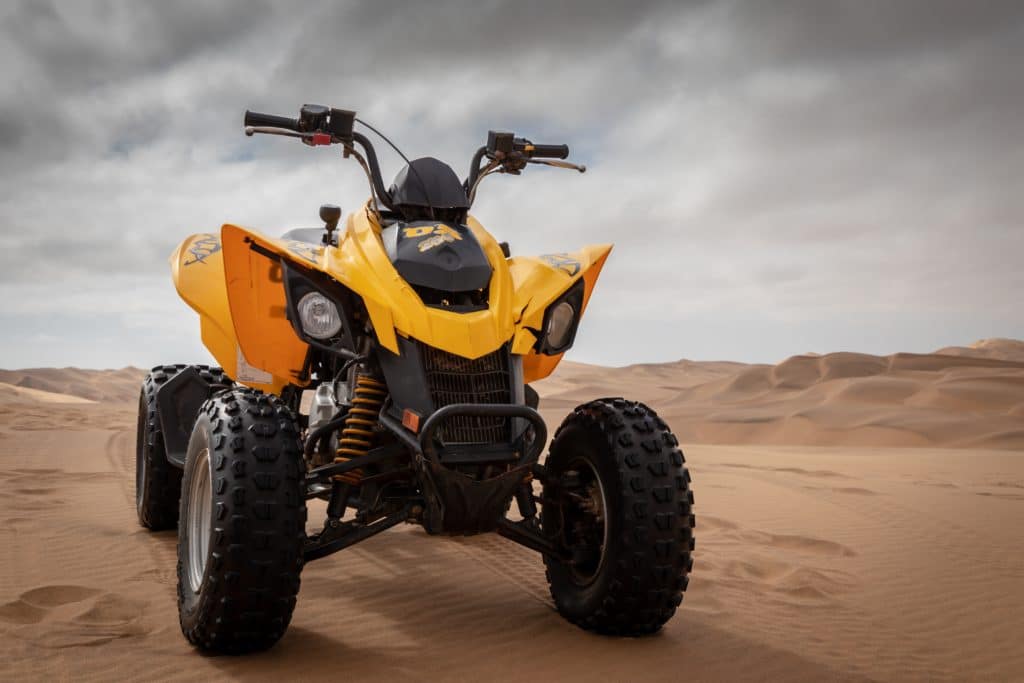 There are several spots around Huatulco where you can rent ATVs including in the parks, along some of the beaches, and in the city of La Crucecita.
ATVs are a fun way to get around from place to place during your visit. Just be careful and make sure you wear your helmet. 
7. Visit Huatulco National Park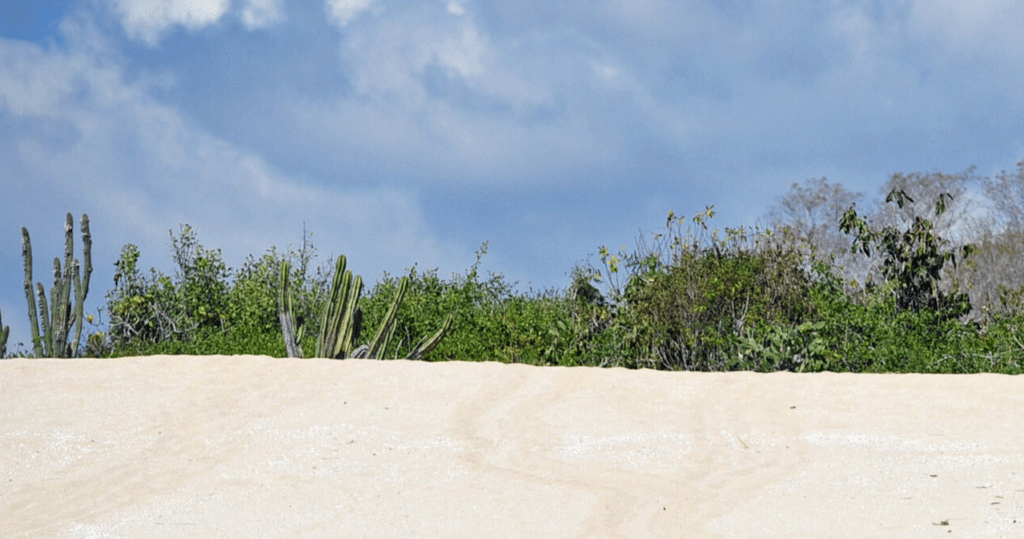 Huatulco National Park is massive at over 20,000 acres and features hundreds of species of plants and animals.
This is a great place for a nature hike and to just walk around. You can also rent bikes or explore on an ATV. Tours are also available. 
8. Go Zip Lining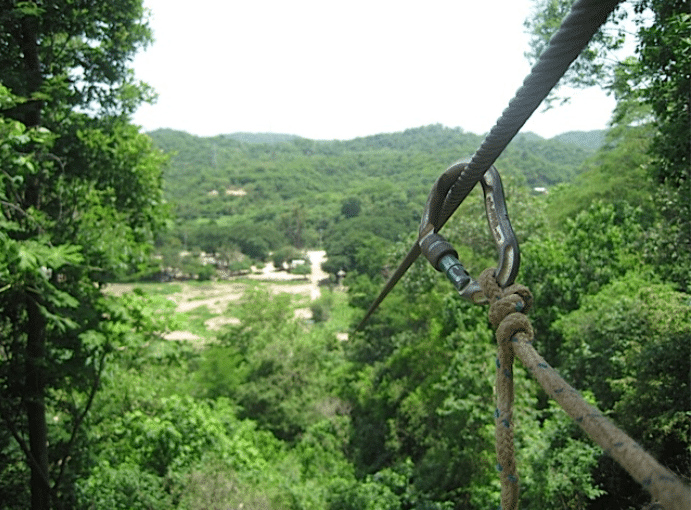 There is a popular zip line stretching about 2,000 feet at Rancho Tangolunda, which is about 15 minutes from La Crececita.  A run down the cables will cost about $30 USD.
9. Visit Llano Grande Waterfalls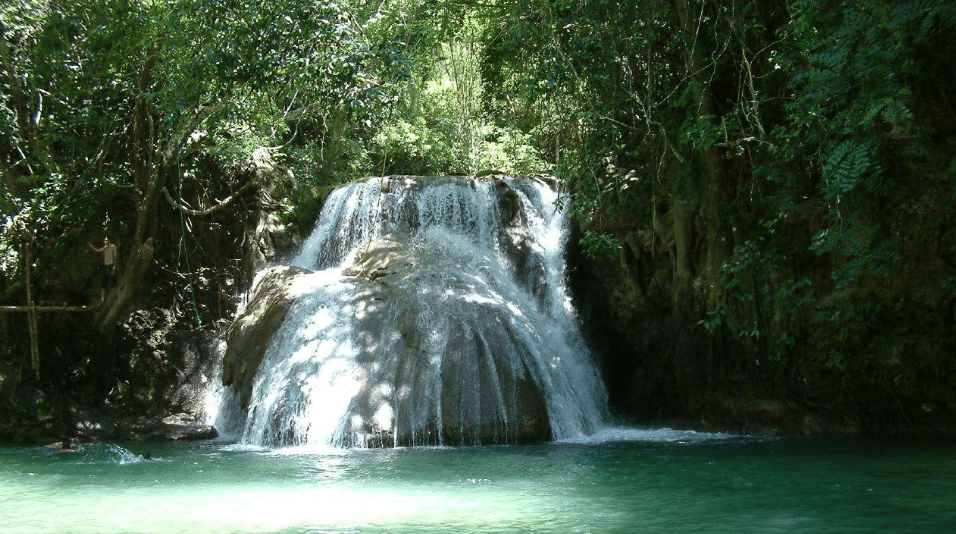 The Llano Grande Waterfalls can be found about an hour outside of Huatulco. This makes a great day trip if you're interested in hiking and swimming. There are about 30 waterfalls along with caves and tunnels to explore. Camping in the area is also available.
10. Visit the coffee plantations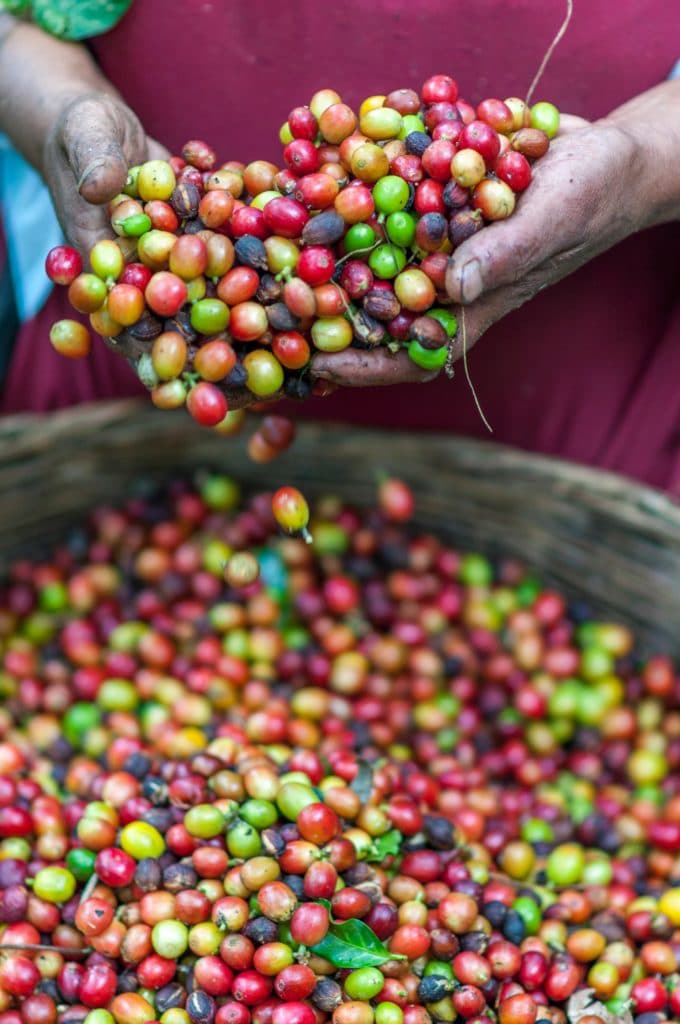 For all the coffee lovers out there like myself, consider taking an excursion outside the city to tour a coffee plantation. You'll get to learn about the growing process, the roasting process, and get to sample some of the freshest coffee you'll ever have.
The best way to visit a local coffee plantation is through a guided tour. These guided tours typically include other activities along the way as well, such as a stop at the Llano Grande Waterfall.
Where to Eat in Huatulco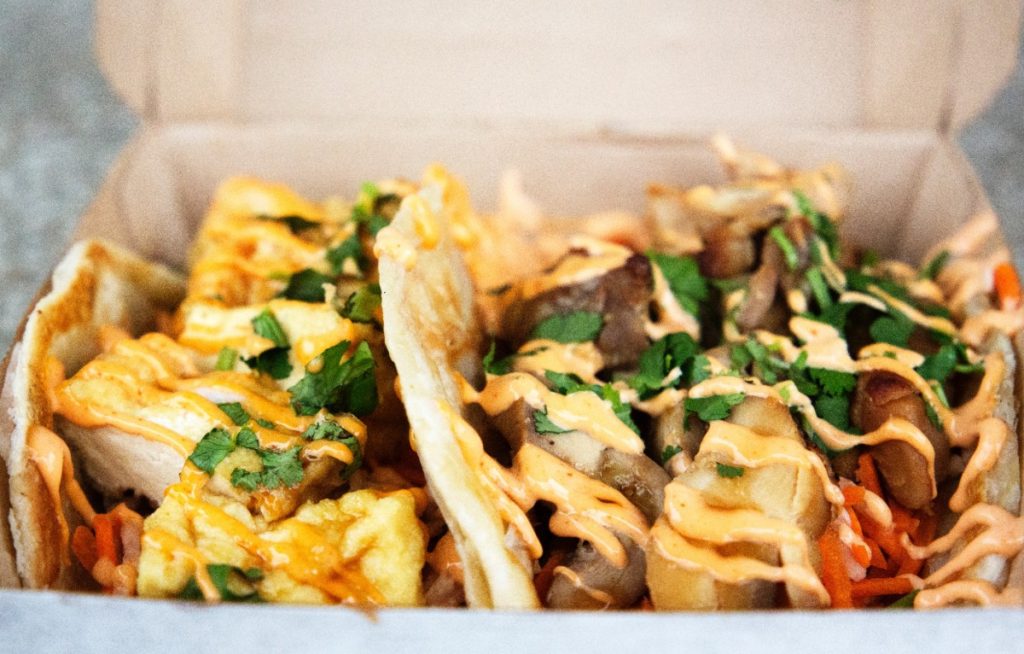 While Huatulco may be on the small side, you will not have any trouble finding good food. You are in Oaxaca after all, so take advantage of the opportunity to try all the Oaxacan cuisine you can get your paws on. You'll find a variety of restaurants walking around in downtown Huatulco Mexico.
You'll find local taco shops all over the main city center in La Crucecita. I recommend stopping into a few places and ordering different things at each place.
This way you'll get a good sample of the many delicious local dishes and the opportunity to try as many restaurants as possible. If you're looking for suggestions, I always go with the al pastor or the asada tacos.
Here are a few restaurant recommendations to get you started:
There are many other great restaurants and cafes around the small town of La Crucecita serving a variety of cuisines. If you can't find what you're looking for, ask the front desk staff at your hotel. Nothing beats a local's recommendation.
Where to Stay in Huatulco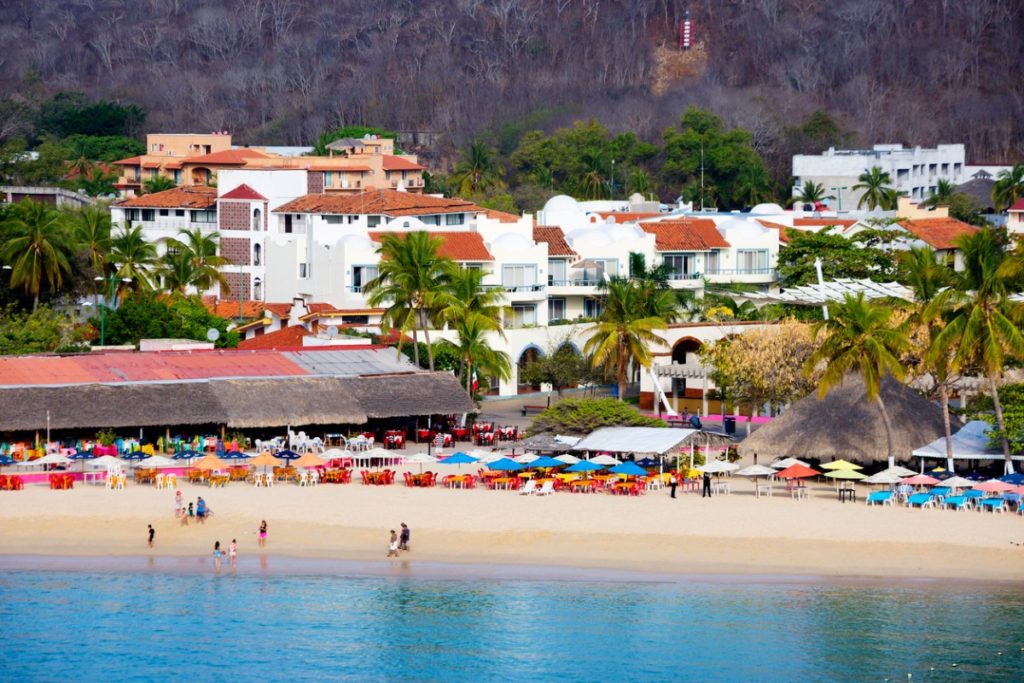 You'll find the best Huatulco hotels and resorts along the coastline. There are several really nice upscale Huatulco resorts to consider when planning your stay. Prices and amenities will vary, but here are the places I recommend:
In addition to the above recommendations, there are dozens of other great hotels and all inclusive resorts around the Huatulco area. You can find something for just about any budget or lifestyle by doing a search down below.
Is Huatulco Mexico safe for tourists
Yes, it is generally safe for tourists. As with any place you travel, you should practice common sense. Don't flash your money or leave valuables out in the open, but that's the same advice you'd get no matter where in the world you travel.
You can read more about travel advisories and general Mexico safety recommendations at the State Department website.
If you're not done exploring Mexico head over to the Yucatan for more archaeological sites and incredible beaches. If you're not sure where to start, check out Coba vs Chichen Itza for insights to help you decide on your perfect trip. 
I hope you've enjoyed reading all about Huatulco Mexico and all the awesome things you can do during your visit. If you'd like to support this blog please consider sharing this post. Thanks for reading.
Book Your Trip
Find the best flight deals by using Google Flights, then book direct with the airline. This is the search engine I use to compare flights and prices before booking my own trips.

BOOK YOUR ACCOMODATION
I recommend searching for hotels through Booking.com to compare hotels on amenities, location, and price. If you are a member of a hotel's rewards program, always book direct with the hotel. If you are not loyal to a specific hotel brand, using Booking.com for the best price.

TRAVEL INSURANCE
Travel insurance is more important than ever. For just a few dollars a day you can protect yourself and your trip. I personally use World Nomads, but whomever you choose, don't skip out on travel insurance. It can literally save you thousands of dollars.


Want to save it? Pin it.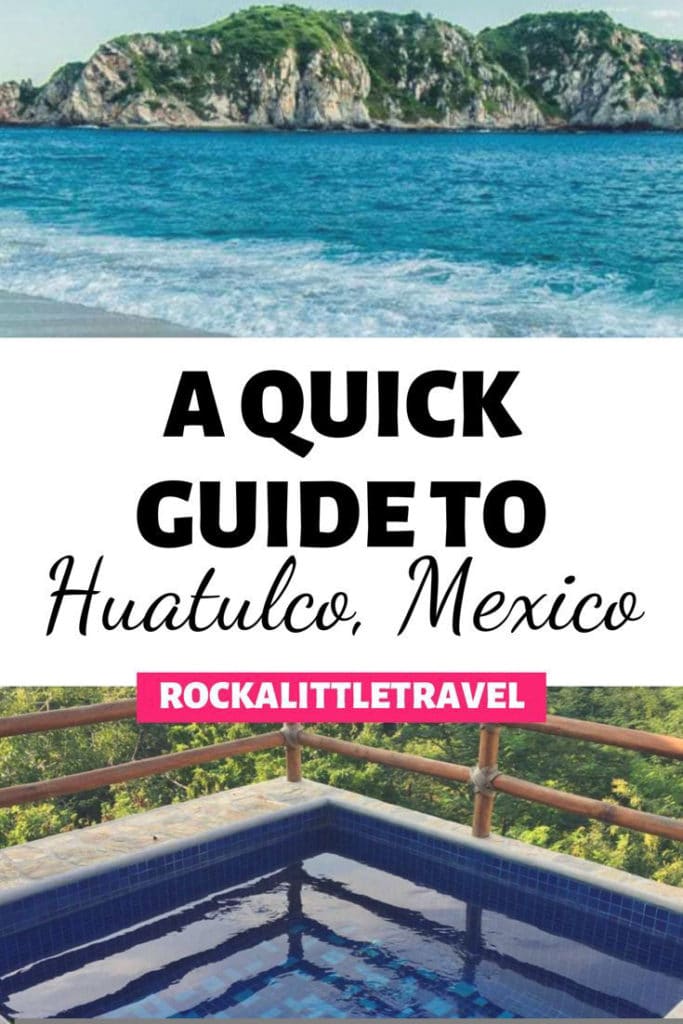 The best day trips from Merida will take you all over Mexico's vibrant Yucatan Peninsula. From the Yucatan's white sandy beaches to its abundance of …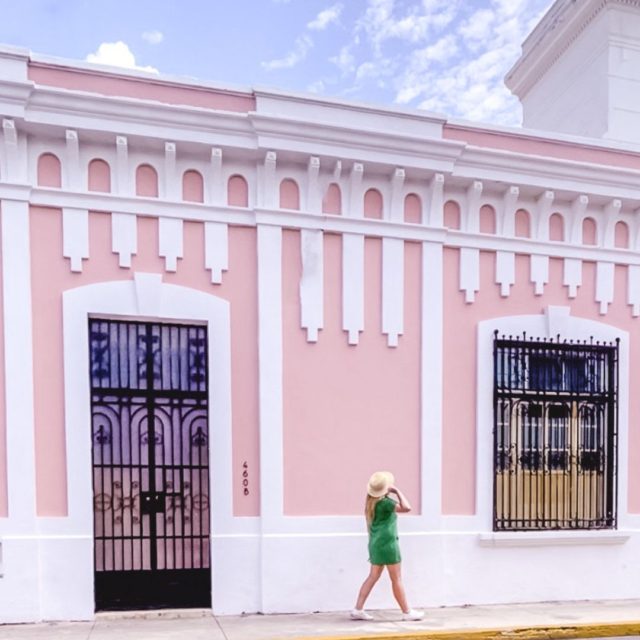 The best things to do in Merida Mexico can all be enjoyed with just a few days in this beautiful, vibrant city. Merida is located …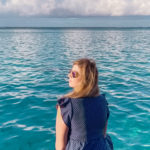 Eden Fite
Part-time Traveler | Dog Lover | Avoider of Crowds
I help busy people find creative ways to travel more.