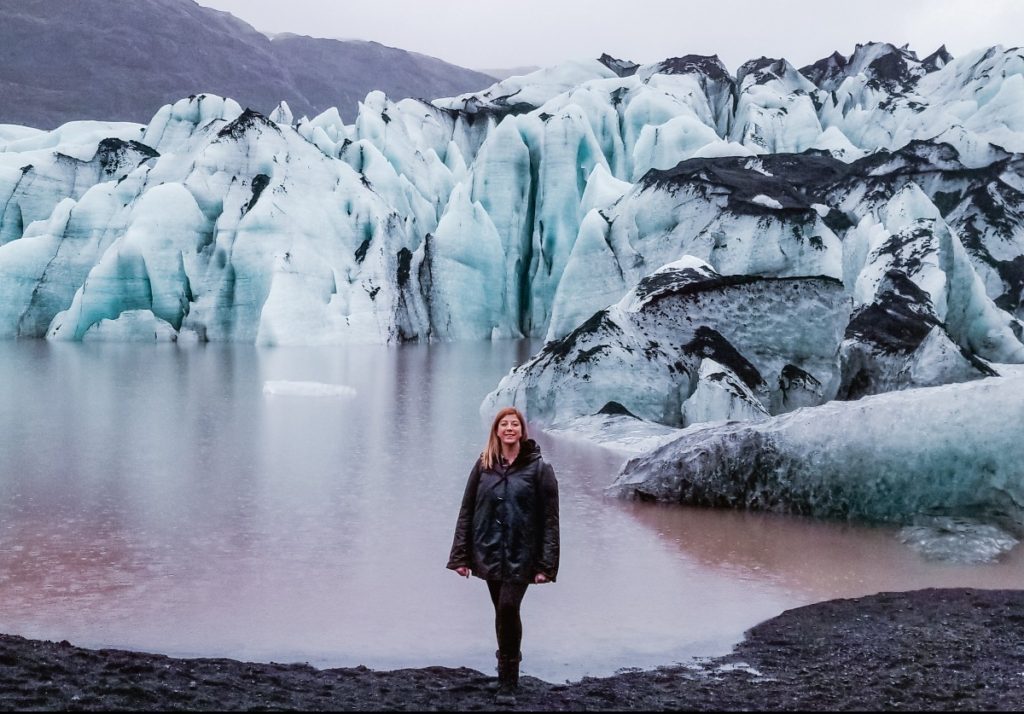 Hi everybody.
Well, not sure "everybody" is the right word here. Does anybody read these?
I'm really looking forward to 2020. I have several trips planned, some to parts of the world I've never been before. First up is a trip to Spain and Portugal with the bf in March. We're just starting to put our itinerary together, so if you have any suggestions for the South of Spain or anywhere in Portugal, I'm open to suggestions.
Oh yeah, and this trip is all on points and miles. We'be been hoarding them for about two years now and wanted to save them for something special. Since western Europe tends to be more expensive than other parts of the world, we figured they would be put to good use on this trip. I'll be sure to let you know how the points and miles work out after our trip.
A bit later in the year I'm planning to visit Russia, Estonia, Lithuania, and Poland. This will be a solo trip, but I'm still working out the details. Also hoping to squeeze in one more shorter trip this year as well, hopefully an island vacation. I'm thinking Cuba at the moment, but we shall see.
So enough with the future travel plans, let's talk about December.
I spent the first week of December in New York City and Iceland. I can't even begin to tell you how much I loved Iceland. Surprising, astonishing, stunning, are just a few words that come to mind. But in short, I loved, loved, loved Iceland. I understand why it's such a popular tourist destination.
Fortunately for me, I was visitng in December, so there weren't that many tourists there at all. It was just a wonderful experience all around, and one I highly recommend to any of you.
My trip was also quite inexpensive because I booked a deal through Groupon. Both airfare and hotel came to just $550. I'd go back in a heart beat.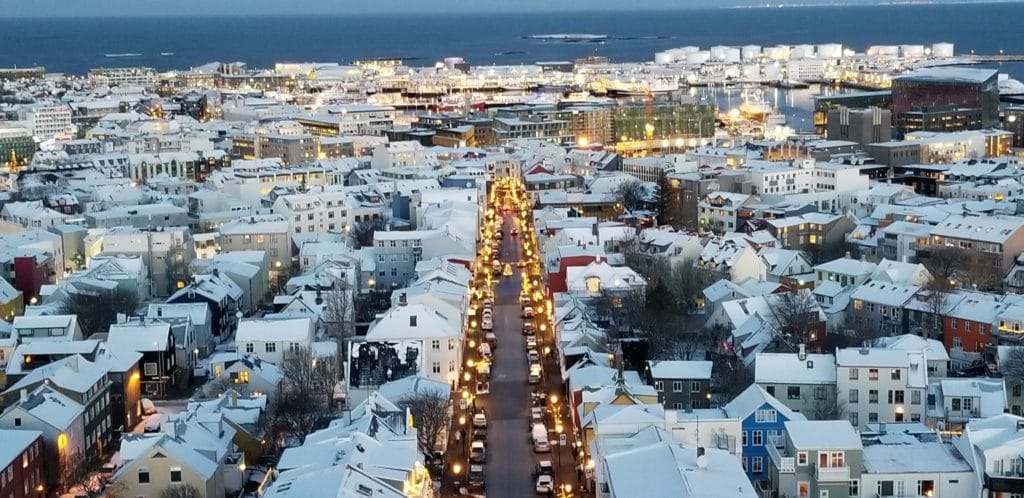 Destinations visited
New York City, New York
Iceland
Milwaukee, Wisconsin
Favorite Experience
My favorite moments in Iceland were when I was walking around Reykjavic in the evenings by myself. I was so happy to be there and it was so quiet and peaceful. As I mentioned earlier, there were hardly any tourists around during my visit, so even the capital city wasn't crowded.
This photo is taken on one of the main streets in Reykjavic in the heart of the city center. You can see there's no one else around, except for the kind couple that offered to take my photo for me.
But Reykjavic is a cool little city with lots of fun bars and restaurants lining the streets. It's also well lit and very clean, so it was a beautiful walk.
I just love having cities to myself like this. With all the people in the world, how do I get to have so many moments alone in such amazong places. I know I often work for these experiences, getting up early, staying out late, traveling in the off season. But it doesn't escape me how lucky I am.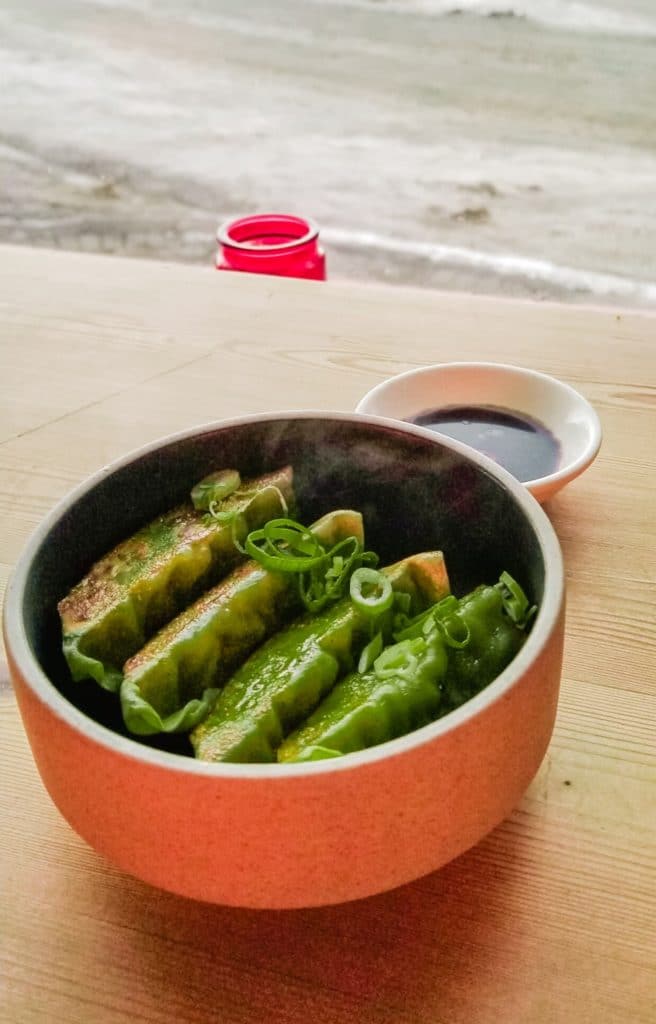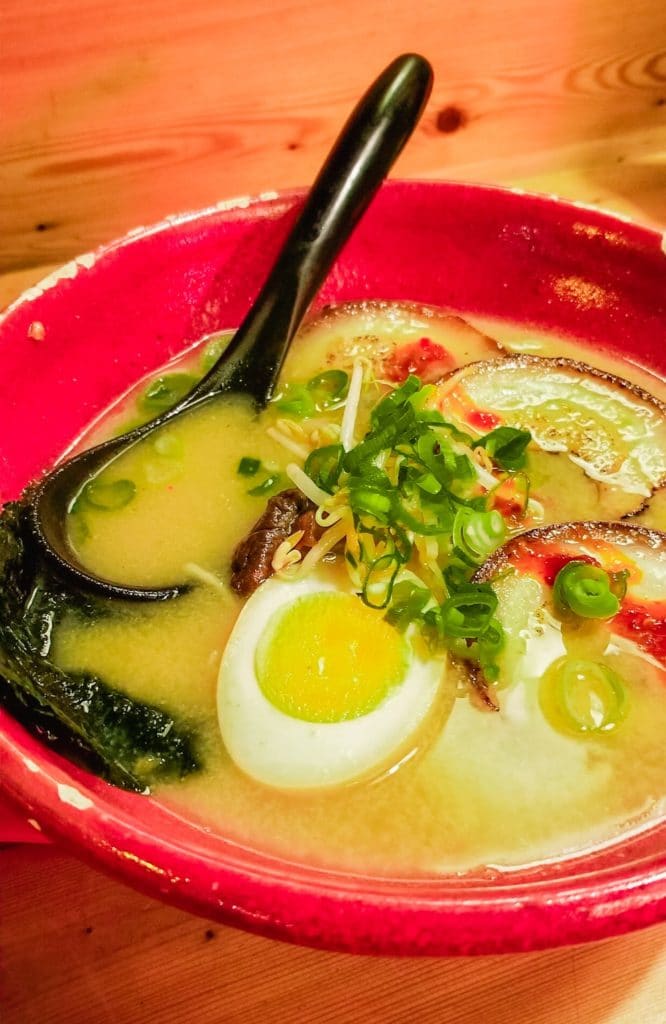 Meal of the Month
Meal of the Month this month goes to Ramen Momo in Reykjavic, Iceland. In fact, I loved it so much I ate there two meals in a row.
Ramen Momo opened in 2014 and is the first ramen spot in Iceland. I wasn't sure what to expect getting ramen in Iceland, but it was delicious.
On my first visit I ordered the traditional Tonkotsu ramen (pictured above). The broth had plenty of flavor, it was fantastic actually, and the noodles were just perfect. On my second visit, I ordered the Vegan Ramen and the Vegan Gyozas (pictured above).
While I liked the Topnkotsu ramen I ordered the night before better, the vegan ramen was still very good. I will say though, those gyozas were excellent. I would definitely order those again. The texture is perfect and they are not too filling, so they make a good side dish with your ramen.
I'd also like to add, the service here is wonderful. The staff were friendly and talkative both times I visited. Just a heads up, the place is small, so you may have to wait a bit for a table. But trust me, it's worth the wait.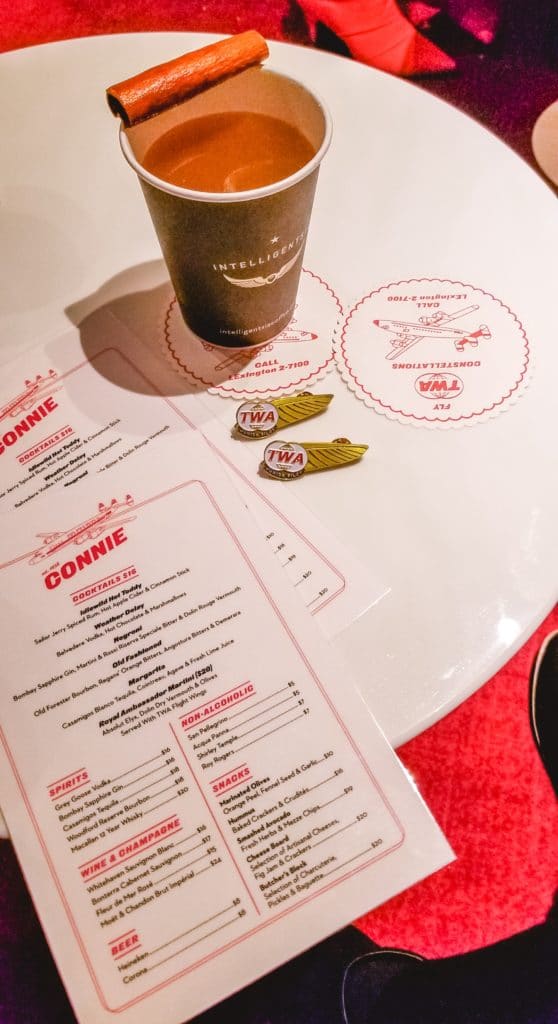 Cocktail of the Month
My favorite cocktail last month came from a surprising location. I booked a room at the trendy TWA hotel at JFK airport and decided to make a reservation in the cocktail lounge as well.
Just outside the hotel they have a small airplane that they converted into a cocktail lounge. They call her Connie. It's super cute inside and I recommend visiting if you're ever at the TWA hotel. But let's get to the drink shall we?
The Idlewild Hot Toddy was frickin delicious. It's made with rum, apple cider, and comes with a cinammon stick. Pretty simple really, but it was perfect for the icy weather in New York City that week.
I was at the TWA hotel for just two nights, but it's entirely possible I had about 10 of these things.
December 2019 Blog Posts
I spent the month of December writing about my trip to Latvia and published three articles about where to do and where to eat. Latvia is really cool, you should go there too.
I also added some additional content on Panama and Vatican City. The latter of which made me really want to return to Italy. Hopefully someday soon.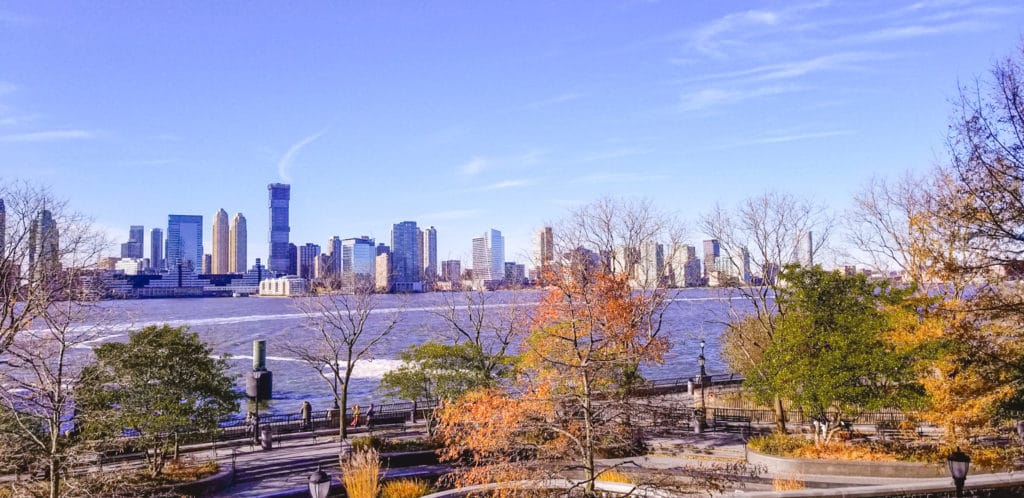 Travel Fails and Mishaps
Just when I thought I had figured out the New York City subway, things went sour.
I was returning to the TWA hotel at JFK after attending an event on Coney Island with a friend. Everything was going great until I had to switch trains about half way through.
Long story short, I never found the train I was looking for. Instead, I rode three different trains all around New York City at 1:00 in the morning. What made this experience so terrible is that it was a Saturday night. So just about everybody taking the trains at that time were loud, obnoxious, and drunk. It was awful.
What made it evern worse though, is that I didn't make it back to my hotel until after 2:00 a.m. I had a flight that morning at 7:00 a.m. 🙁
Coming up in January 2020
I'm not traveling at all this month, just focusing on getting things in order for the rest of the year.
However, I am going to Disneyland. Not once, but twice. I'm a grown adult with no children, but a day trip to Disneyland is still one of my favorite things to do here in LA. In fact, I almost think Disneyland is MORE fun without children, but don't tell any moms or dads I said that.
Thanks for reading guys, see you next month.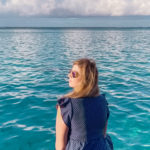 Eden Fite
Part-time Traveler | Dog Lover | Avoider of Crowds
I help busy people find creative ways to travel more.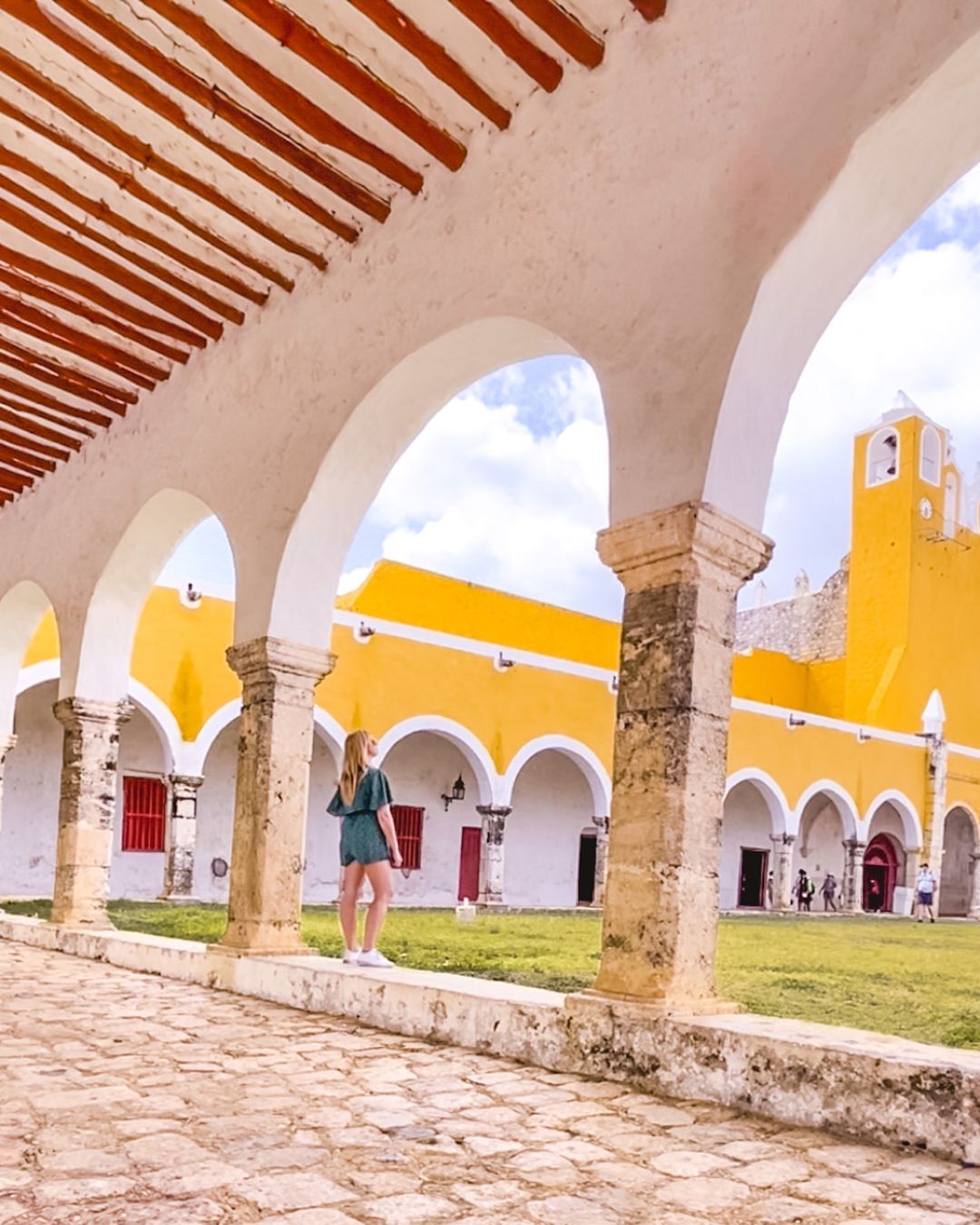 The best day trips from Merida will take you all over Mexico's vibrant Yucatan Peninsula. From the Yucatan's white sandy beaches to its abundance of …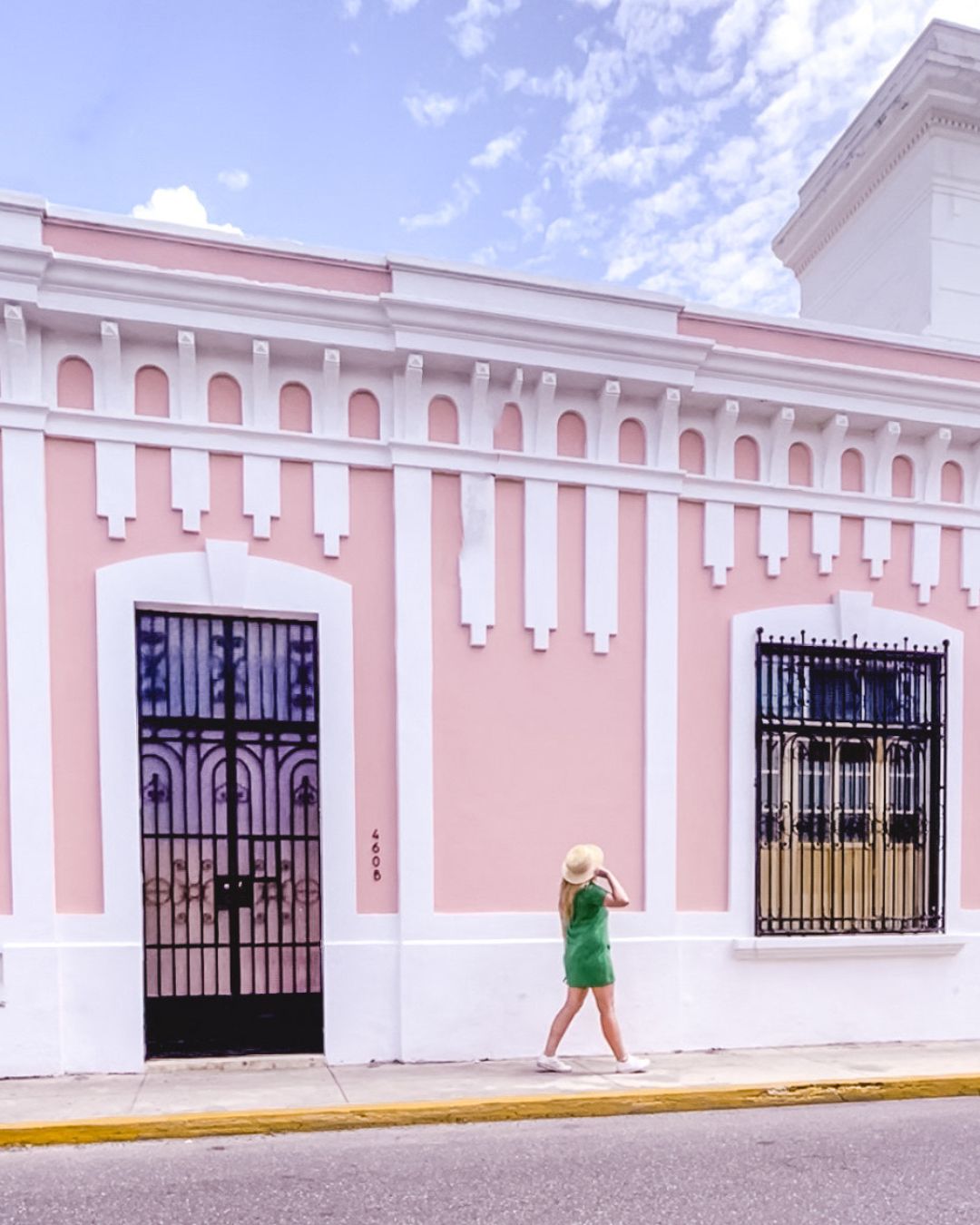 The best things to do in Merida Mexico can all be enjoyed with just a few days in this beautiful, vibrant city. Merida is located …