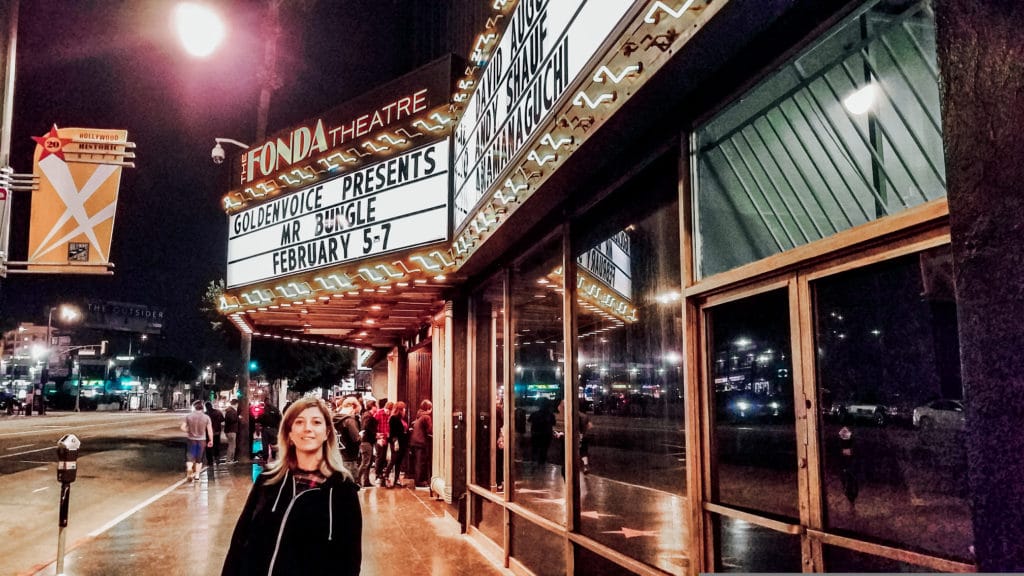 Welcome to the March 2020 Monthly Newletter.
Last month was filled with live music, a few happy hours with friends, and multiple visits to Disneyland here at home in Los Angeles.
While I didn't travel, I did get to see my favorite band (the Melvins) play twice. I also got to see another band I've loved for years that recently got back together for a tour. That band is called Mr. Bungle. If you like heavy music, check them out. But it was a fun month to say the least.
As usual, I also spent a few days visiting Disneyland and Disney California Adventure. I spent my time in the parks trying new foods and going on my favorite rides.
In case you're wondering, those are: Guardians of the Galaxy, Soarin over the World, Incredicoaster, and Space Mountain.
March will bring me back to Europe, so I'll have plenty of new travel adventures to share in the next Monthly Newsletter.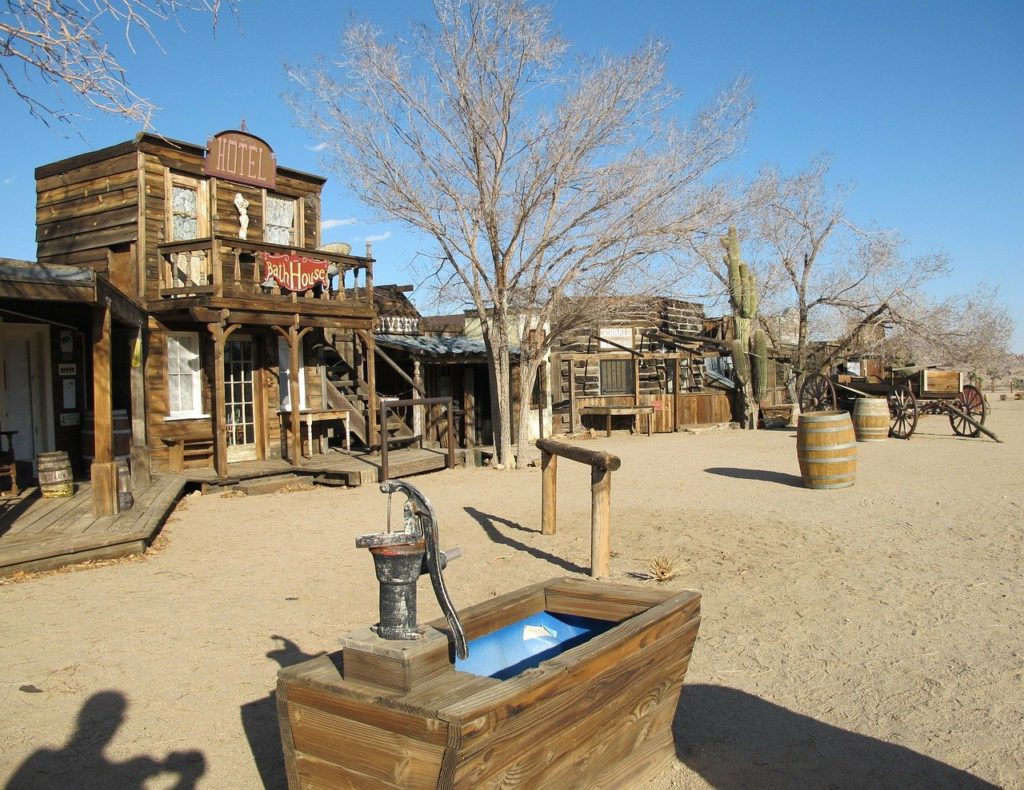 Destinations Visited
Los Angeles
Disneyland
Pioneertown
Hollywood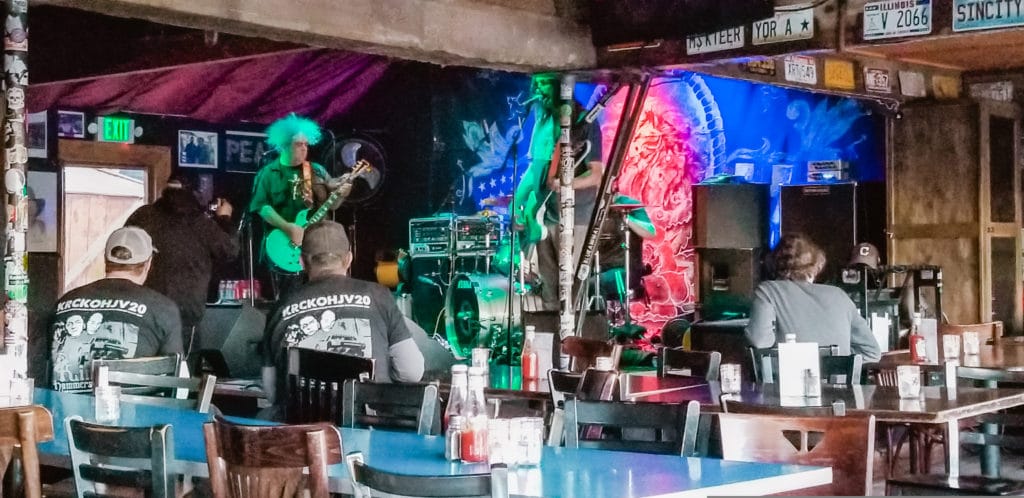 Favorite Experience
I got to listen to (and watch) my favorite band in the world (the Melvins!) do their soundcheck before they played at Pappy and Harriet's that night.
Pappy in Harriet's is a super cool venue out in the Mojave dessert east of Los Angeles. It's part concert venue, part BBQ joint. They have delicious food and a full bar.
On nights when they have live music scheduled, you can make reservations to have dinner in the restaurant. If you take the early seating, you often get to watch the bands do their soundchecks.
While I've been to Pappy and Harriet's many times, I'd never booked the earlier dinner seating, so I didn't know what to expect. But man was it awesome.
There was hardly anyone there, so it was like having my own private Melvins concert. It was incredible.
If you're a music fan and have plans to visit Los Angeles, check out the Pappy and Harriets website before your trip.
They book some amazing bands and it makes a wonderful day trip from Los Angeles if you're looking for some time outside the city.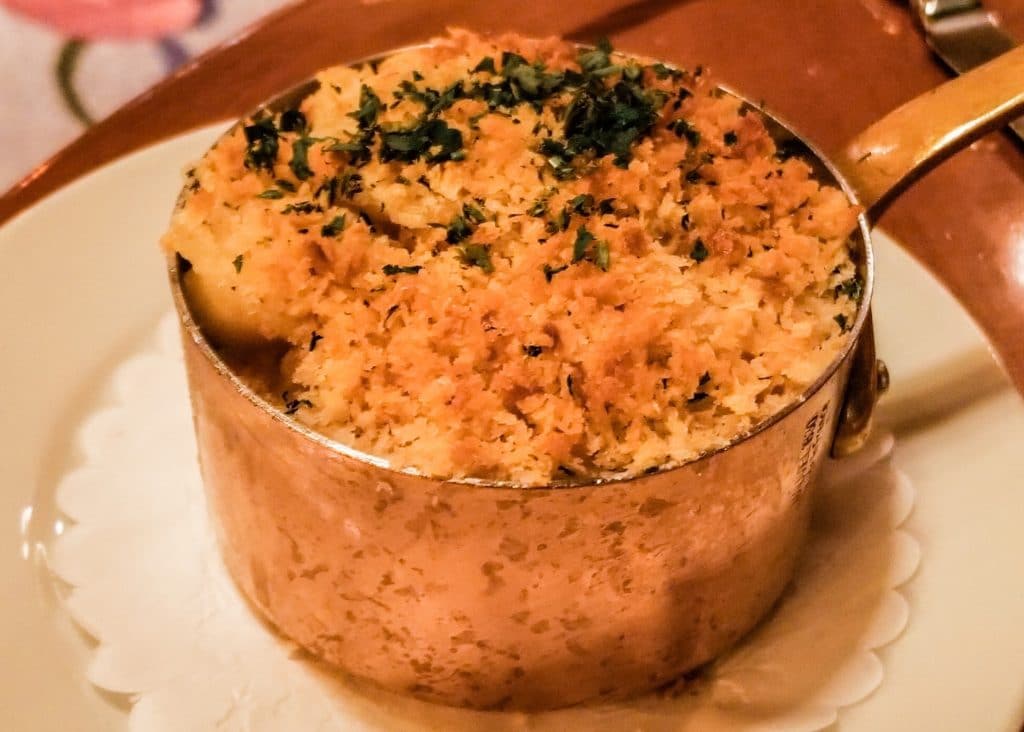 Meal of the Month
After having completed an entirly vegan January, I was really craving things like pasta and cheese. Not that pasta can't be vegan, but I wanted pasta with cheese!
So I was enormously happy to have time to squeeze in a visit to Napa Rose during one of our multiple visits to Disneyland this month.
My favorite dish at Napa Rose is their Truffle Macaroni and Cheese. It's fantastic. I believe they use a white cheddar, truffle oil, and bread crumbs. Then they bake it.
It comes out with a crunchy top and soft gooey inside. Total perfection.
This dish can be ordered as a side or just on its own. The bf and I typically order this along with a mini pizzetta, depending on the current flavors available.
It's also worth mentioning that the bread served before your meal will knock your socks off.
They include a variety of breads in the bread basket, with a delicious pat of butter on the side.
I believe last time we received a wheat bread, rosemary bread, parmesan crispy bread, and a sourdough, but don't quote me on that.
You can however, quote me on the fact that they are all delicious.
So please don't skip the breads to save room for the rest of your meal.
Remember the breads when you order your meal and don't over order. You'll save money this way too. Napa Rose is not cheap. Order light and eat the bread.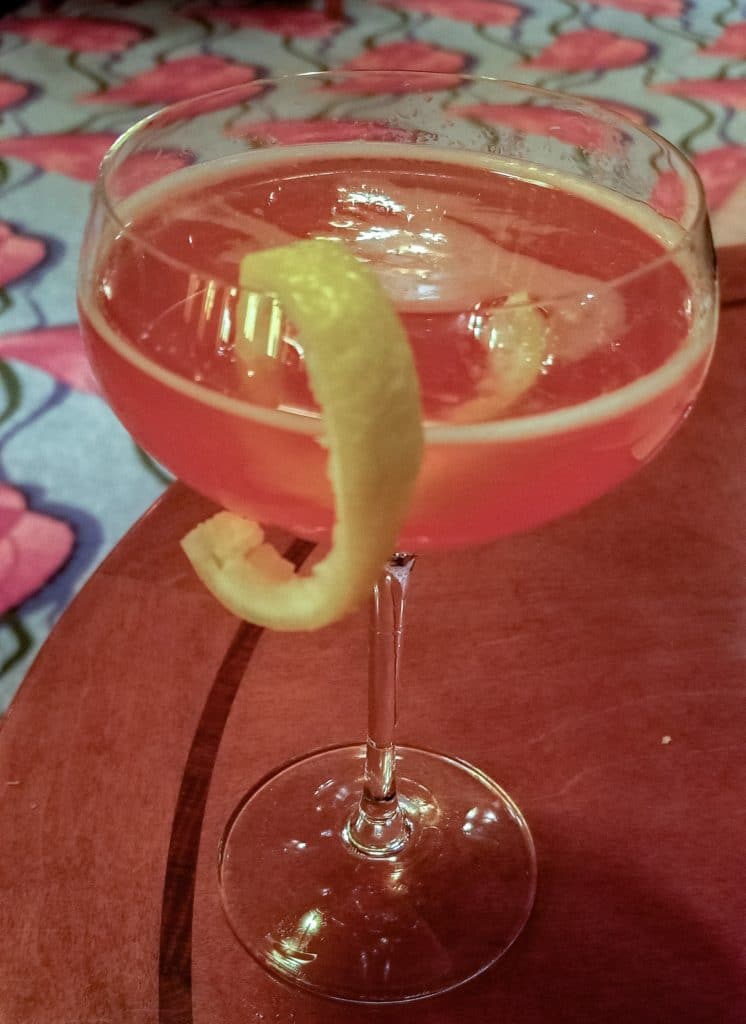 Cocktail of the Month
The winner for Cocktail of the Month also comes from Napa Rose. The cocktail is called The Napa Passion. It's light, fruity, and refreshing. It's also made with rum.
Obviously, I picked this drink from the menu because it had rum in it. It's the only hard liquor I can stomach anymore. Plus, I wasn't in the mood for wine. Though their wine menu is quite impressive.
Anyway, I was in the mood for something light, and The Napa Passion hit the spot.
The drink is made from X Fusion, Parrot Bay Rum, Pineapple juice, and Strawberry. I just may try to mimick this drink at home in the future.
I will warn you, this drink is not that large, it goes down easy, and it's also $15.00. So take it easy on this one or you'll have a hefty tab at the end of your visit to Napa Rose.
February 2020 Blog Posts
Since I wasn't traveling in February (or January) and I was mostly caught up on my content from my trips the month before. So honestly, I just spent the majority of February updating old content.
I've learned a lot since I first started writing this blog back in January 2018, so some of my early posts were admittedly, pretty terrible. But hey, if I hadn't started there, I never would have made it here.
But I did write a few new posts the first week of the month from my trip to England, and I rewrote an old post from a visit to Austin, Texas back in 2018.
Travel Fails and Mishaps
Fortunately, I didn't have any major fails or mishaps in February. Most likely because I didn't do any traveling. But stay tuned for next month, I've got lots on the agenda.
I can however, update you on my hip injury from last month. I had a doctor's appointment and an X-Ray. I'm told the X-Ray came back normal, which is great news.
It also appears that the pain is diminishing as the days go by. I haven't done much physical activity in the past month due to the hip pain though, so I think I'll know by next month if it's gone away for good. Fingers crossed.
Coming up in March 2020
I'm so excited for everything that's coming up in March.
In the first week of the month, I'll be heading to Disneyland again, but this time it's to check out the annual Food and Wine Festival at Disney California Adventure.
I discovered this event last year and am really excited it's coming back around. I'll be sure to keep you guys in the loop on this one via my Instagram stories.
The following week I begin my next big trip.
I can't tell you how excited I am to finally be visiting Spain and Portugal, my 17th and 18th countries (but who's counting!).
This trip will be with the bf as well. We leave on March 13th and will be gone for the rest of the month. We're starting in Barcelona, then visiting Granada, Cordoba, Seville, Algarve, Lisbon, Sintra, Porto, Madrid, Valencia, and then back to Barcelona.
I think it's going to be amazing! I can't wait to share it with you guys in April.
Well that's all for this month guys. See you next month. Thanks for reading.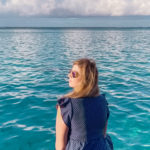 Eden Fite
Part-time Traveler | Dog Lover | Avoider of Crowds
I help busy people find creative ways to travel more.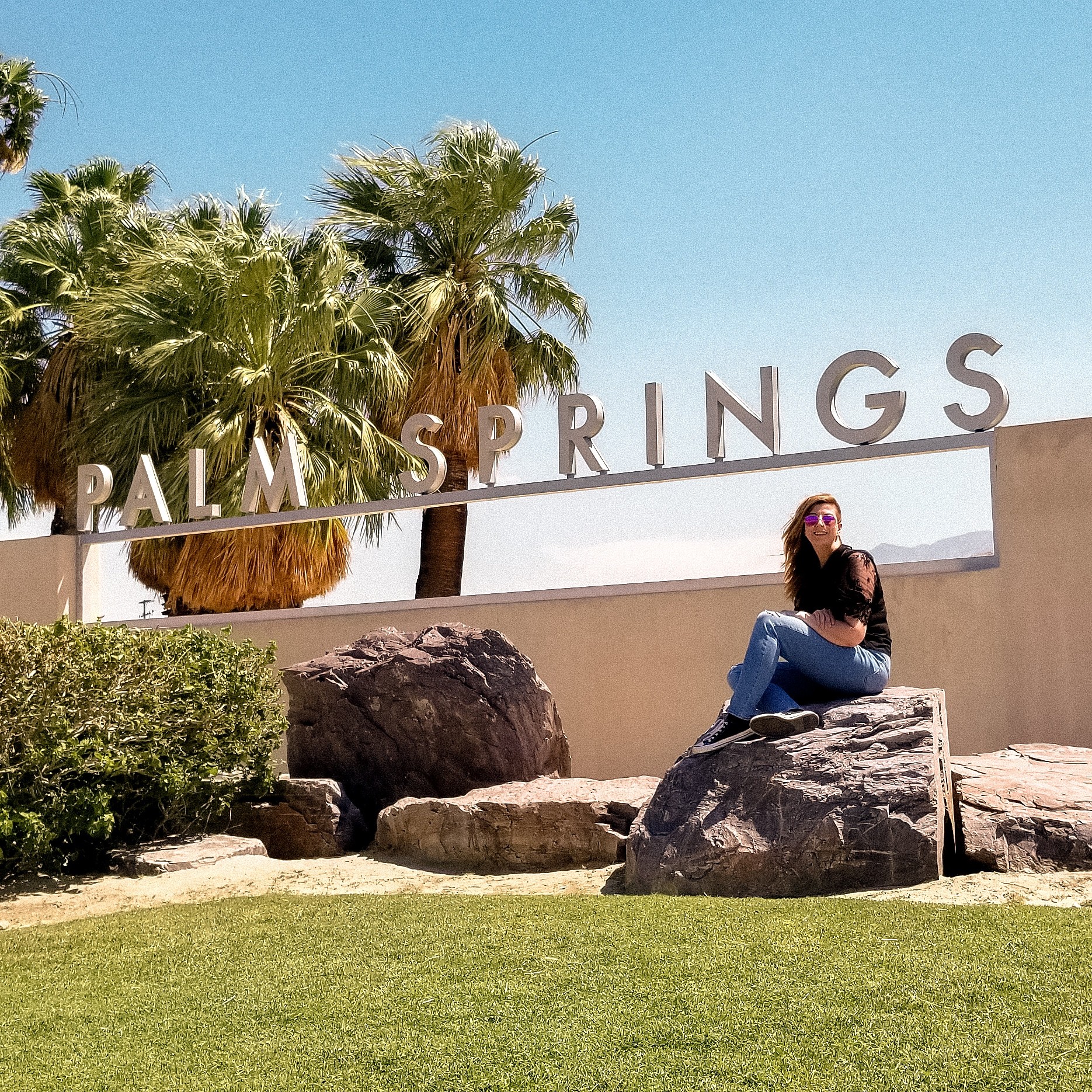 Welcome to the July 2020 monthly newsletter. I got a little bit further from home in June than I did in May, and actually visited …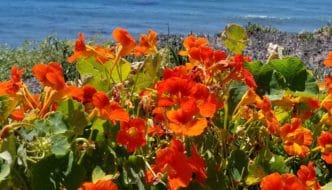 Eden and Mel in Santa Barbara Welcome to the June 2020 monthly newsletter. I finally got out of the house last month and took a road …