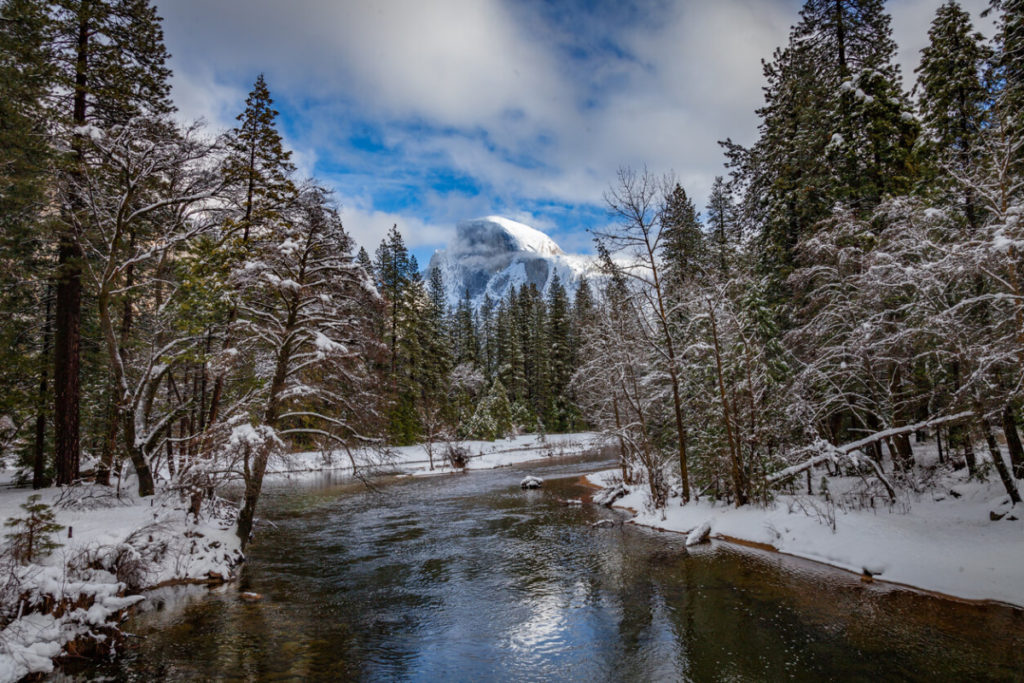 Is Yosemite open? Yes, Yosemite National Park is currently open to visitors.
I am updating this information daily, but please be sure to visit the National Park Service website for the most recent information before you visit.
I am writing this post to keep everyone updated on the status of the park's operating hours. In a normal year, Yosemite is open 24 hours a day 7 days a week, but as we all know, 2020 is unlike any other year.
Yosemite National Park has gone through several phases of reopening and closing since March 2020. The most recent change in operating hours was on December 7, 2020 when the park's hours were reduced to 8:00 a.m. to 5:00 p.m.
More details on what is open and what is closed in Yosemite National Park can be found below.
Is Yosemite Open to Visitors Now?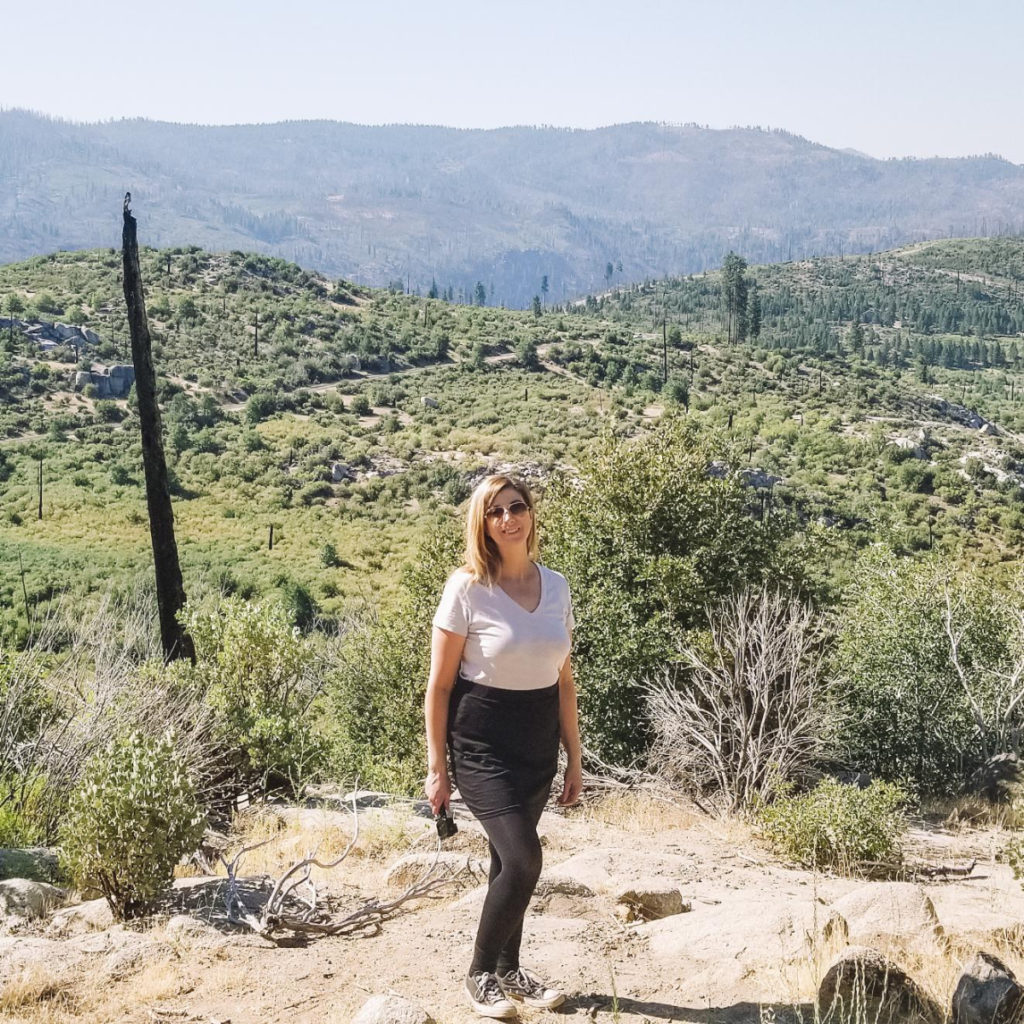 Yosemite remains open at this time with normal operating hours. I was able to visit the park back in August on a Yosemite road trip and it was amazing.
Despite everything that is going on in the world, it was a wonderful time to visit. There were very few visitors and lodging reservations were readily available even with a last minute reservation. It often felt like I was the only one there.
The National Park Service will reevaluate the operating status of the park based on recommendations from the county's Public Health Department.
Timeline of Opening Phases of Yosemite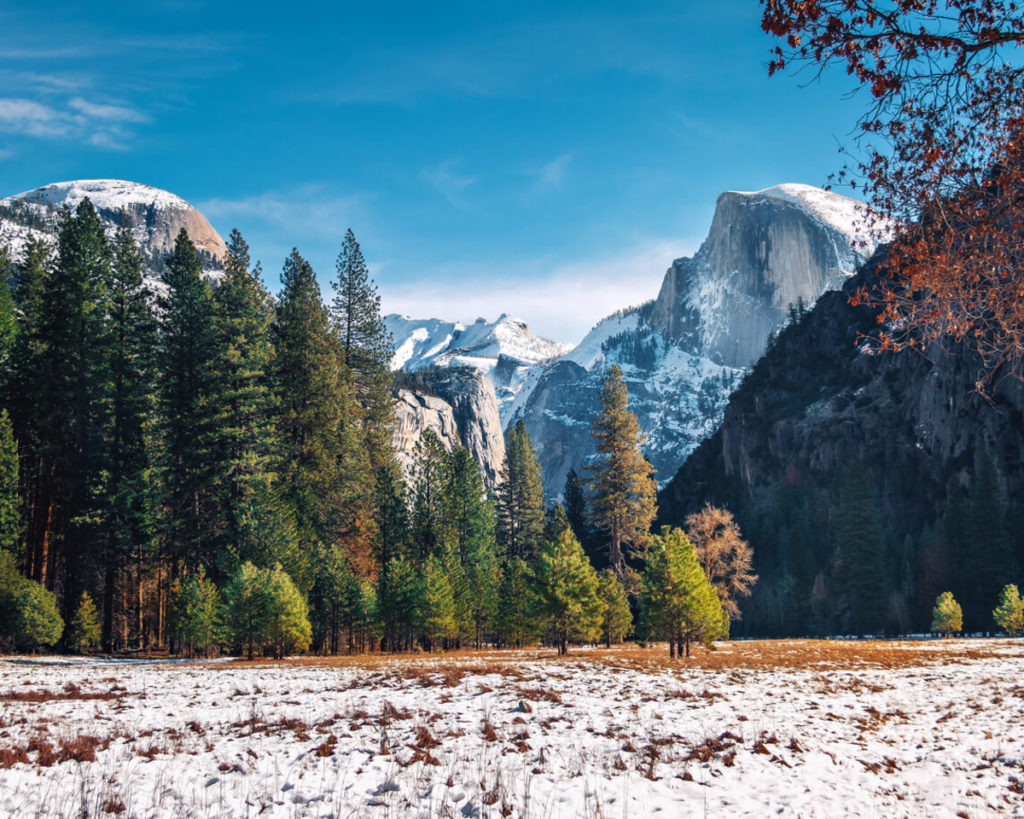 Here is a timeline of the opening phases of Yosemite since March 2020 with the most recent information appearing first:
December 7, 2020: Park hours reduced to 8:00 a.m. to 5:00 p.m. No reservations are required to visit. All campgrounds and lodging were ordered closed. The park is closed to all visitors from 5:00 p.m. to 8:00 a.m.
November 1, 2020: The park no longer required day use reservations. Walk-ins were welcome. Open daily 24/7.
September 25, 2020: The park reopened to visitors at 9:00 a.m. Day use reservations or lodging reservations were required.
September 17, 2020: The park was closed to all visitors due to wildfire.
June 11, 2020: The park reopened to visitors with day use reservations or lodging reservations.
March 20, 2020: The park closed to all visitors at 3:00 p.m. due to public health concerns.
What is open in Yosemite National Park?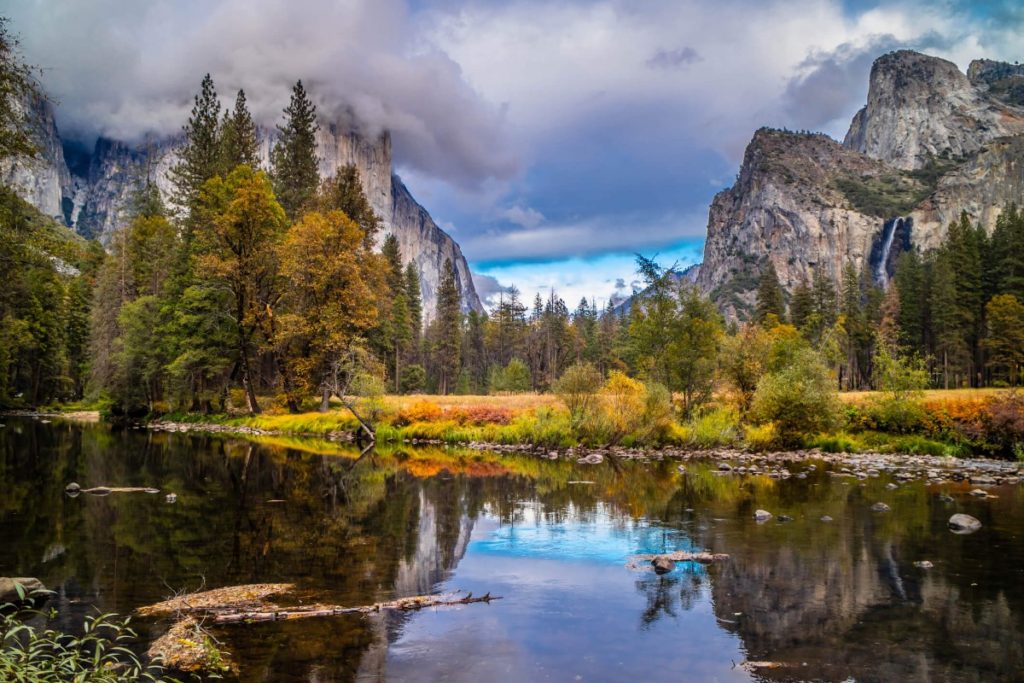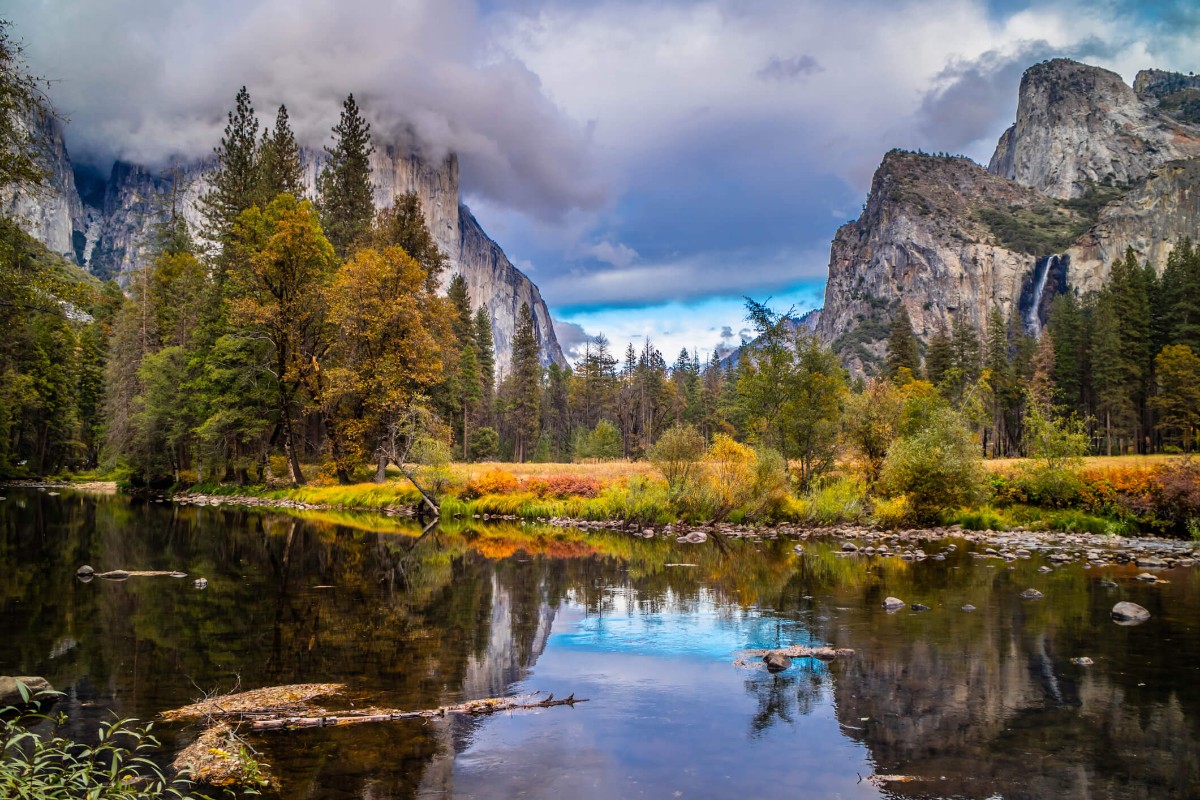 This information is accurate as of December 2020. I will update as new information becomes available.
Hotels: Closed
Campgrounds: Closed
Curry Village: Closed
Badger Pass Ski Area: Closed
Shuttle service: No
Glacier Point Road: Closed
Tioga Road: Closed
Tour booth: Closed
Mariposa Grove and trails: Open
Wawona area: Open
Tunnel View Lookout: Open
Yosemite Valley: Open
Hking trails in Yosemite Valley: Open
Degnan's Kitchen: Open*****
Village Store: Open
El Portal Store: Open
Wawona Store: Open
At this time, the only restaurant open inside Yosemite National Park is Degnan's Kitchen which is located in Yosemite Valley. At Degnan's you can find coffee, baked goods, sandwiches, salads, pizza, breakfast items, and soft drinks.
Degnan's Kitchen is open for take out only from 7:00 a.m. to 6:00 p.m. They close between 11:00 a.m. and 11:30 daily.
Frequently Asked Questions
When is Yosemite going to reopen?

The park is currenly open from 8:00 a.m. to 5:00 p.m. The park will evaluate their hours and operations again by December 28, 2020.

How much of Yosemite is open?

Most of Yosemite's natural attractions in Yosemite Valley are open. However, all lodging is closed and most services are not available.

Does Yosemite open in Winter?
Is Yosemite open for camping?

Not at this time. All campgrounds are closed.

Is Tioga Pass open now?

No, the Tioga Pass is closed for winter. It will likely reopen at the end of May or early June 2021.

Is a Yosemite day pass required to visit the park?

No, a day pass is no longer required.
I hope this post helped answer some of your questions about the phased reopening of Yosemite. If you get a chance to visit this year I encourage you to do so. With limited visitors, this year is an excellent time to visit the park. Thanks for reading.
Book Your Trip
Find the best flight deals by using Google Flights, then book direct with the airline. This is the search engine I use to compare flights and prices before booking my own trips.

BOOK YOUR ACCOMODATION
I recommend searching for hotels through Booking.com to compare hotels on amenities, location, and price. If you are a member of a hotel's rewards program, always book direct with the hotel. If you are not loyal to a specific hotel brand, using Booking.com for the best price.

TRAVEL INSURANCE
Travel insurance is more important than ever. For just a few dollars a day you can protect yourself and your trip. I personally use World Nomads, but whomever you choose, don't skip out on travel insurance. It can literally save you thousands of dollars.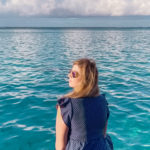 Eden Fite
Part-time Traveler | Dog Lover | Avoider of Crowds
I help busy people find creative ways to travel more.