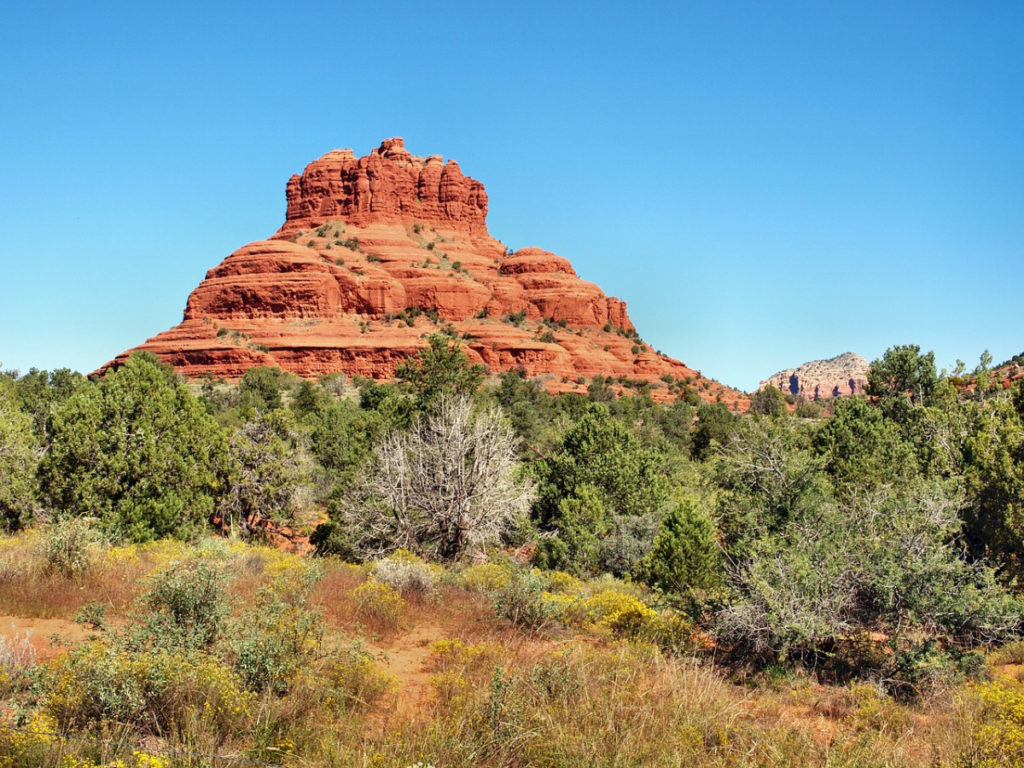 Looking for the best AirBnBs in Sedona? If so, this post will help you narrow down your search.
I put together this list of the best AirBnBs in Sedona based on style, cleanliness, affordability, and proximity to the Sedona town center.
If this is going to be your first visit to Sedona, I recommend spending at least three days exploring the city and surrounding desert. But, if you're short on time, there is plenty to do in Sedona in one day or two as well.
For the most part, you will need a vehicle to explore Sedona and the local parks and trails. If you don't have your own vehicle, Uber is a popular option.
I believe these 10 Best AirBnBs in Sedona would all make a great choice, so I hope you find one that works perfectly for you.
Above all else, have a fantastic time in Sedona.
Some of the links in the post are affiliate links. If you make a purchase through these links it helps to support this site at no extra cost to you.
PLEASE NOTE: All outbound links to AirBnB have been removed from this website due to their unethical business practices and lack of professionalism towards bloggers.
You are encouraged to book your Sedona accommodation through Booking.com instead.
1. Tree House Style Home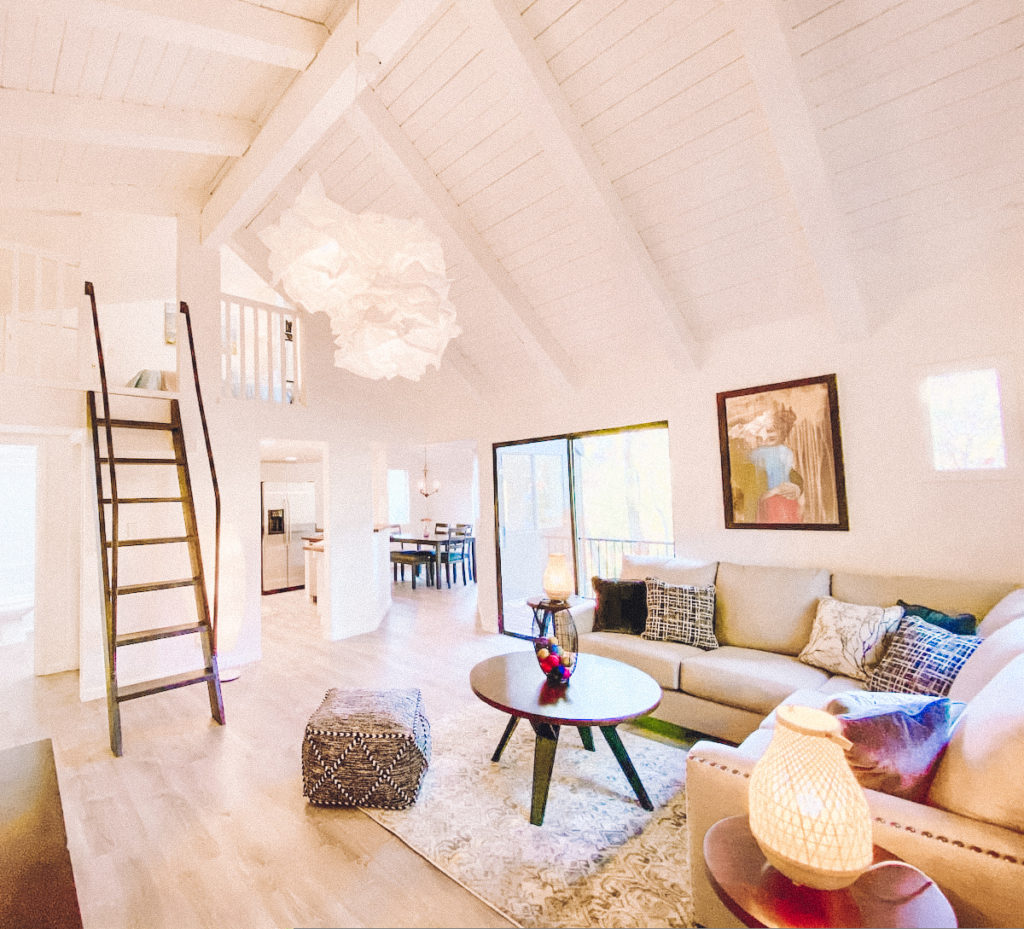 This is a spacious and secluded loft style apartment in Sedona near Oak Creek. The apartment features a large comfortable living room and full kitchen. This rental also comes with 2 bedrooms and a separate loft sleeping area with its own half bathroom.
The apartment is located in a quiet wooded area and features a large balcony overlooking the trees.
Sleeps: 5 guests
Size: 2 bedrooms plus loft / 1.5 bathrooms
Price starting at: $89/night
Traveling Soon? Don't forget your travel insurance.
Travel insurance is now more important than ever.
Travel insurance is probably less than you think it is. (Ex. For a week in Spain next month I'm paying less than $62.00.)
Travel insurance covers a lot more than you think it does.
It's better to have it, than need it and wish you'd bought it.
See for yourself. Check prices here.
2. Tiny Home with Views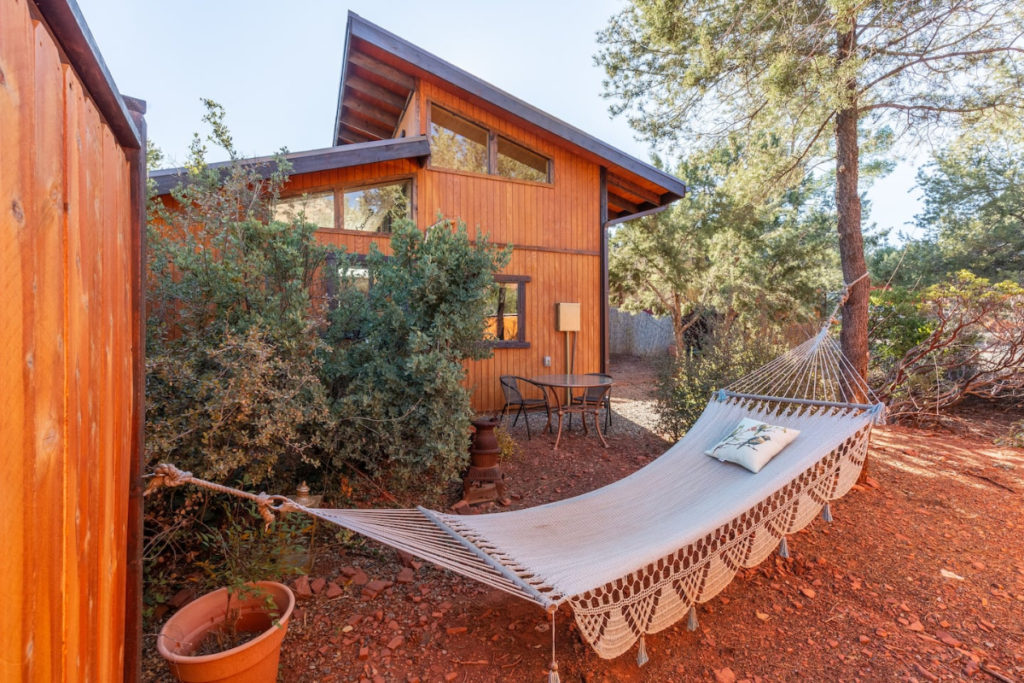 This is an adorable tiny home with a loft and nice views of the surrounding red rock formations Sedona. While described as a tiny home, it is more spacious than you'd think and even includes a queen size bed and full kitchen.
The home has its own small yard with hammock and is located in West Sedona with plenty of activities and restaurants nearby. It's also less than a 10 minute drive to the local Arts and Crafts Village.
Sleeps: 2 guests
Size: 1 bedroom / 1 bathroom
Prices starting at: $88/night
3. Sedona Sanctuary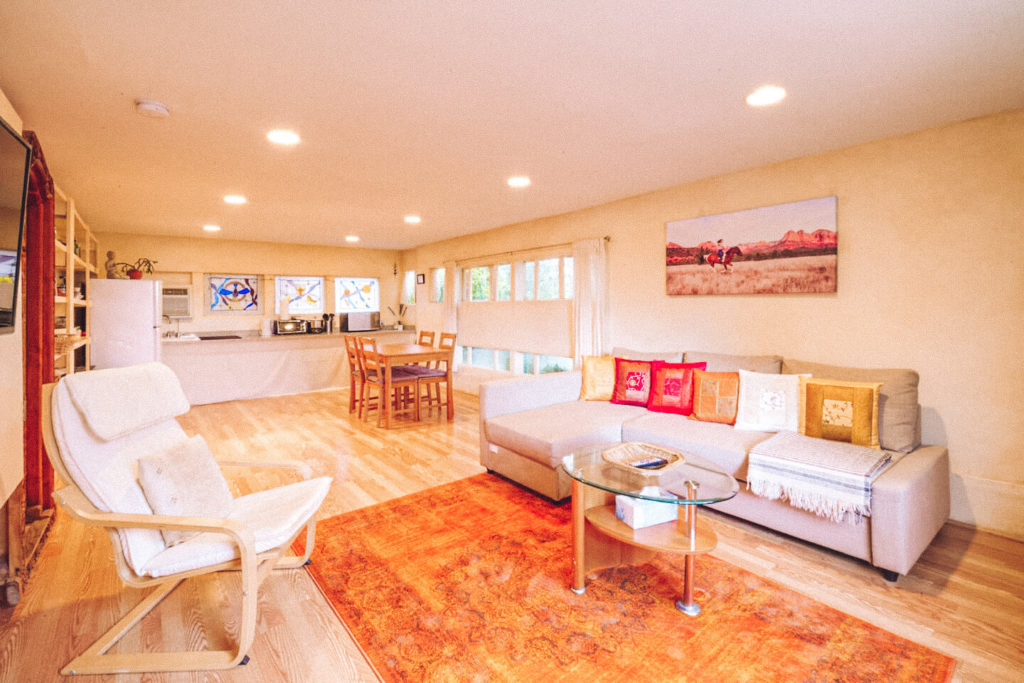 Bright and spacious one bedroom cottage located near the base of Sugarloaf Rock in West Sedona. You'll have access to the the trails just outside your rental.
This is a quiet unit with its own outdoor seating area where you can enjoy your coffee each morning or a glass of wine in the evening.
Sleeps: 4 guests
Size: 1 bedroom / 1 bathroom
Prices starting at: $101/night
4. Creekside Retreat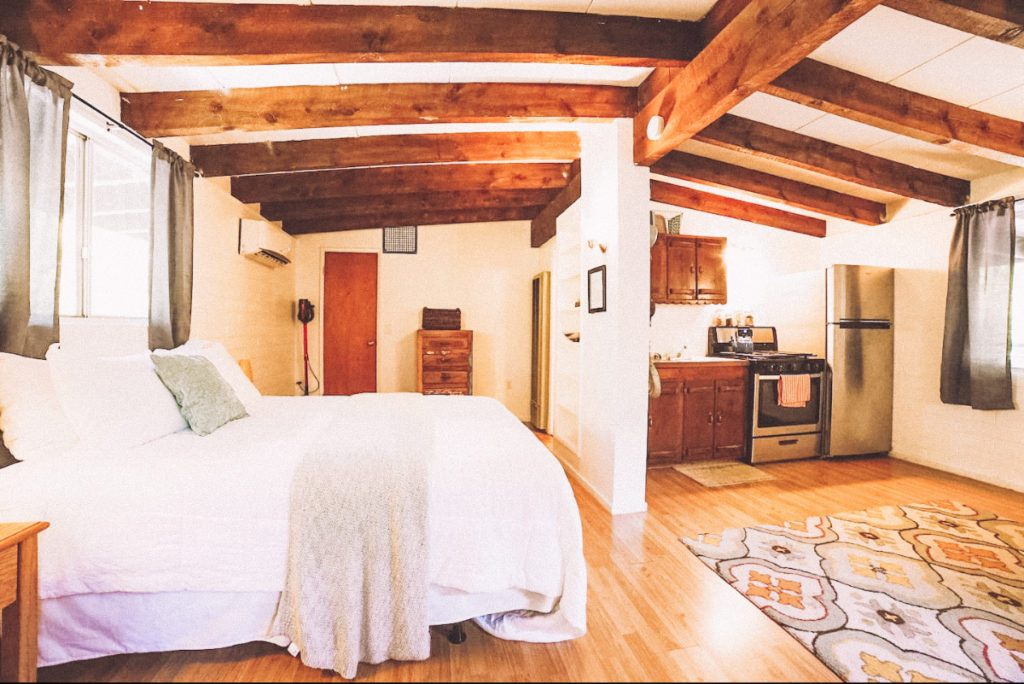 Spacious studio cabin right next to Oak Creek. The unit is walking distance to downtown Sedona and the Arts and Crafts Village where you can find a variety of local shops and restaurants.
This is a quiet property with easy access to local hiking trails. The unit comes with a comfortable living room, one bathroom, and full kitchen.
Sleeps: 2 people
Size: Studio / 1 bathroom
Price: $102/night
5. Sedona Guest House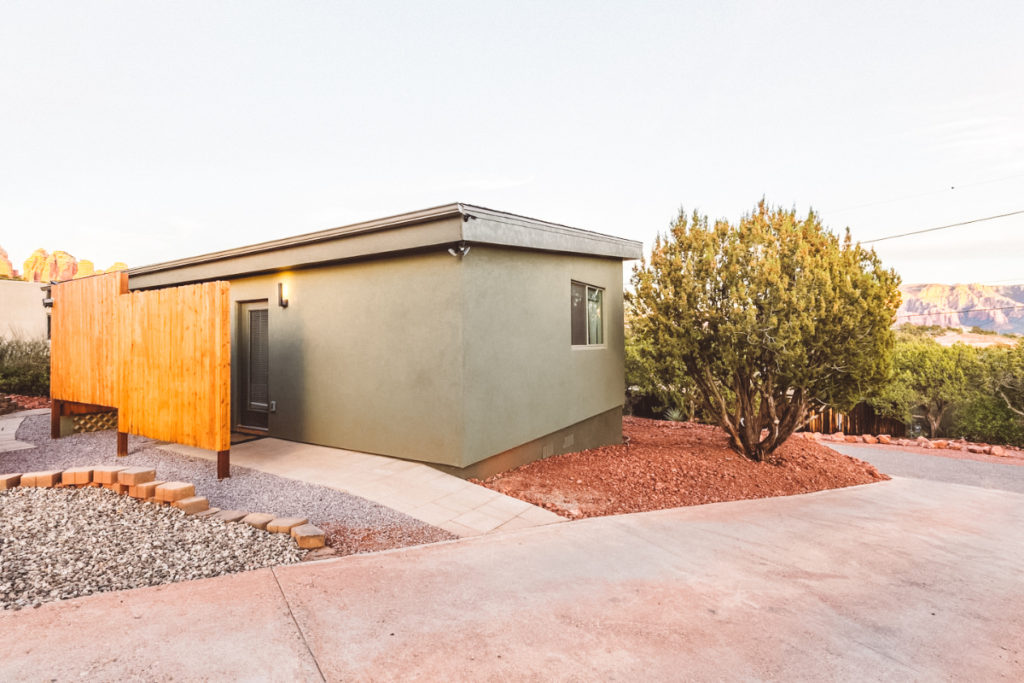 Modern and stylish guest house with incredible views. This guest house features a full kitchen, dining area, living room, a single bedroom, and a balcony with impressive views of Sedona.
The house is situated in West Sedona and is walking distance to shops and restaurants. There is also access to local hiking trails nearby.
Sleeps: 4 guests
Size: 1 bedroom / 1 bathroom
Prices start at: $124/night
6. Modern Sedona Apartment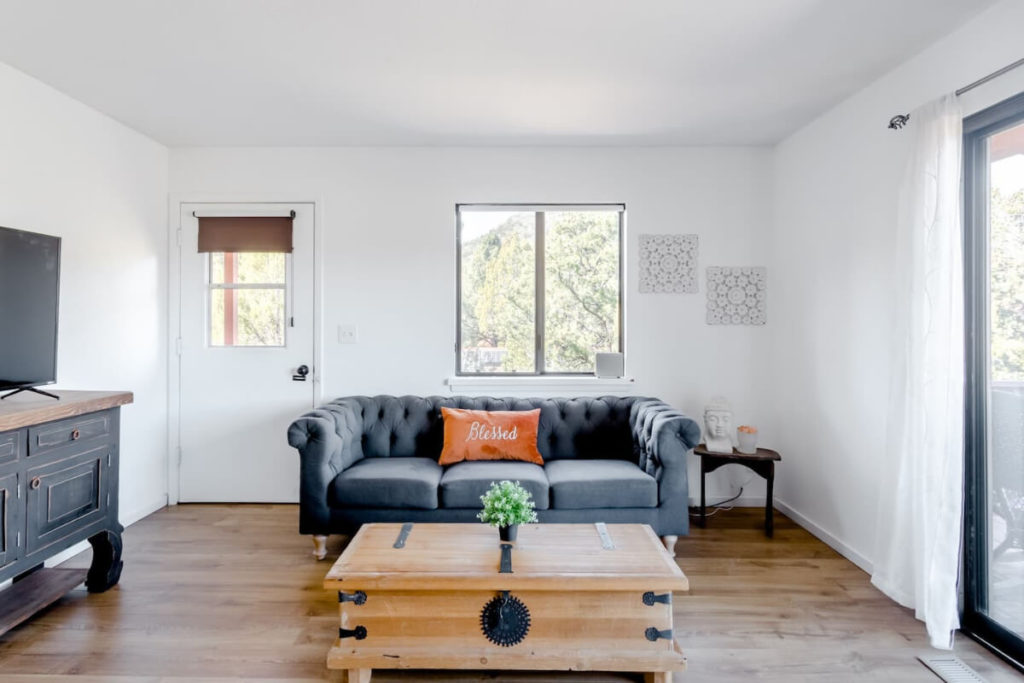 Extremely stylish and modern one bedroom one bathroom apartment in Sedona near the popular Arts and Crafts Village.
This apartment also comes with a full kitchen and outdoor patio to enjoy the views. Local hiking trails are also nearby.
Sleeps: 3 guests
Size: 1 bedroom / 1 bathroom
Prices start at: $128/night
7. Luxury Condo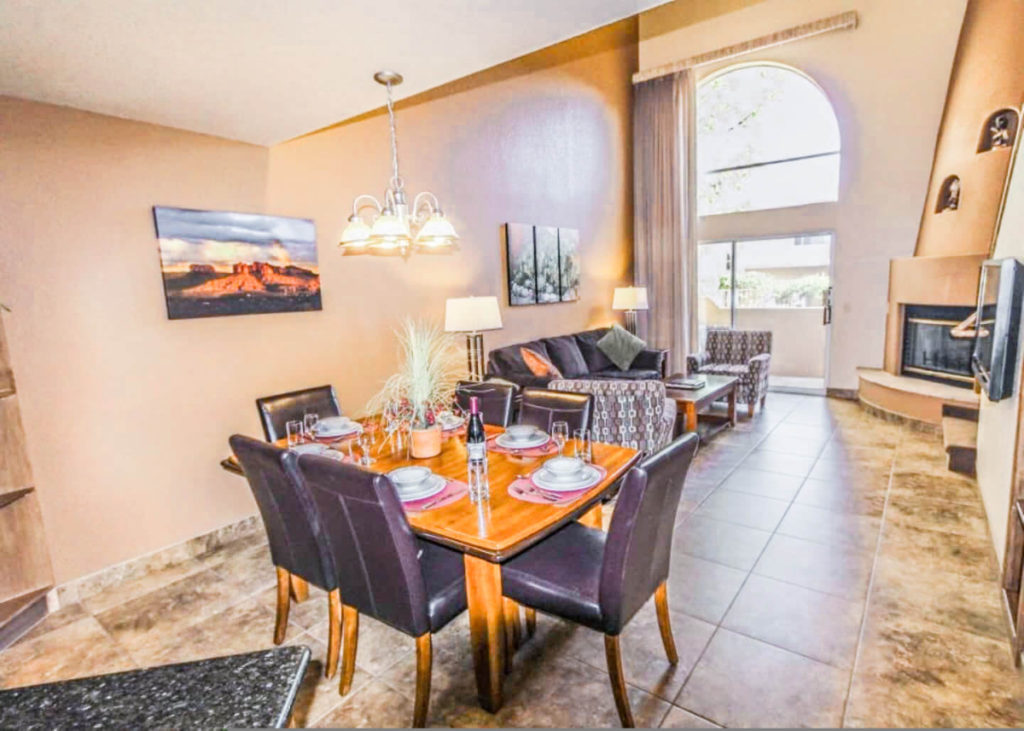 This is a spacious 2 bedroom, 2 bathroom luxury condo with its own private hot tub, balcony, and patio.
This condo is located in the Sedona Springs Resort which is walking distance to the shops in downtown Sedona. The resort features both an indoor and outdoor pool, fitness center, game room, sauna, and more.
This rental is perfect for families, couples, and groups of friends traveling together.
Sleeps: 10 guests
Size: 2 bedrooms / 2 bathrooms
Prices start at: $239/night
8. Sedona Bungalow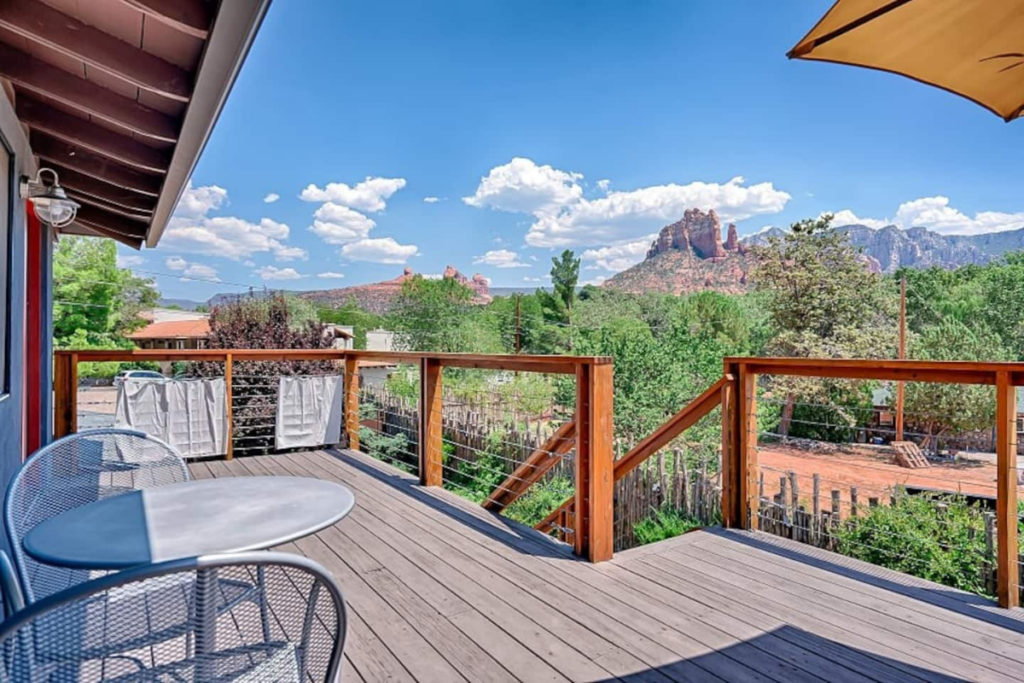 Super cute one bedroom bungalow with a large patio and incredible views of the local red rock formations. It even comes with a gas fireplace.
This unit is walking distance to local shops, restaurants, and hiking trails.
Sleeps: 2 guests
Size: 1 bedroom / 1 bathroom
Prices start at: $115/night
I hope this post has helped you find the best AirBnBs in Sedona for your upcoming visit. If you'd like to support this blog please consider sharing this post. Thanks for reading.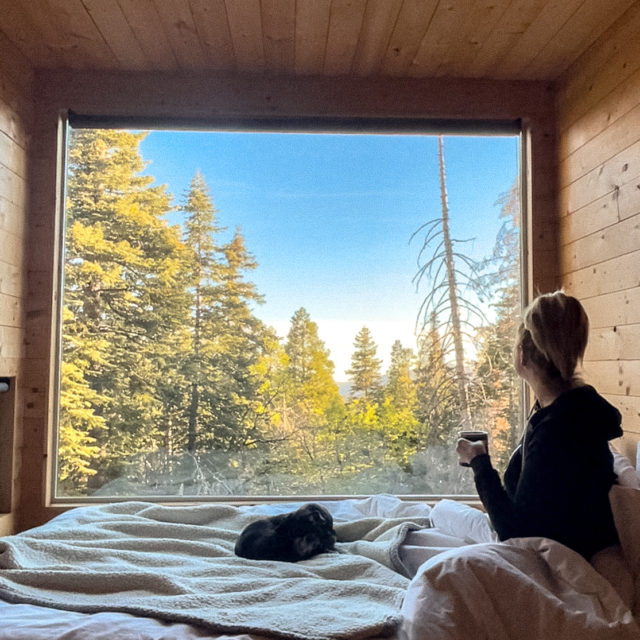 Is Getaway House Big Bear is worth the hype? Let's find out. Just last week I booked a last minute stay at Getaway House …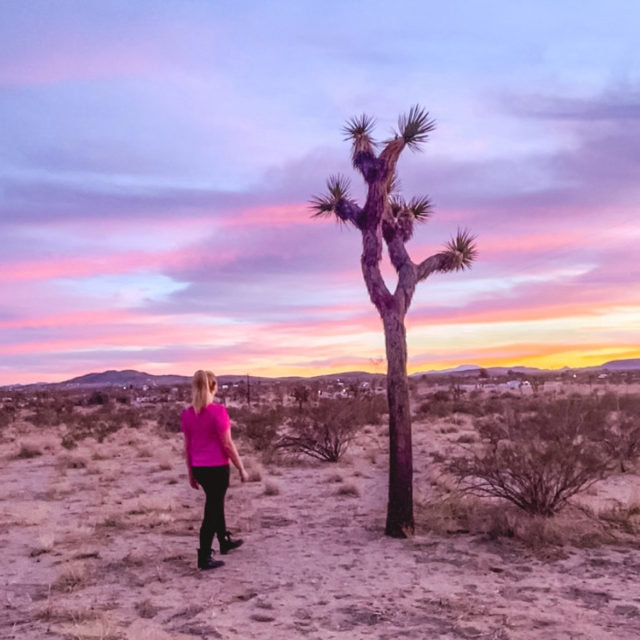 While the best time to visit Joshua Tree National Park depends on what you're looking for, there are a few important considerations when planning your …
Book Your Trip
Find the best flight deals by using Google Flights, then book direct with the airline. This is the search engine I use to compare flights and prices before booking my own trips.

BOOK YOUR ACCOMODATION
I recommend searching for hotels through Booking.com to compare hotels on amenities, location, and price. If you are a member of a hotel's rewards program, always book direct with the hotel. If you are not loyal to a specific hotel brand, using Booking.com for the best price.

TRAVEL INSURANCE
Travel insurance is more important than ever. For just a few dollars a day you can protect yourself and your trip. I personally use World Nomads, but whomever you choose, don't skip out on travel insurance. It can literally save you thousands of dollars.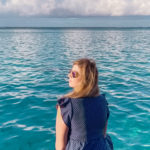 Eden Fite
Part-time Traveler | Dog Lover | Avoider of Crowds
I help busy people find creative ways to travel more.